Finding Your Feet as a Freelance Illustrator: Interview With a Reedsy Professional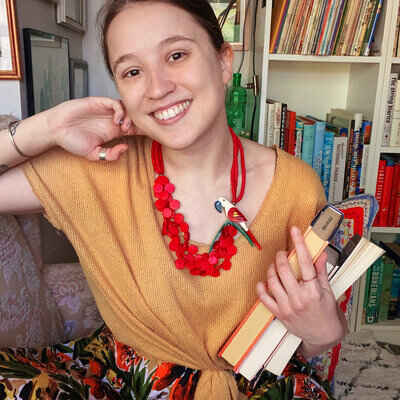 Forever finding inspiration in National Parks, Caitlin B. Alexander is an illustrator originally from Austin, Texas and newly settled in Manitou Springs, Colorado. Her work focuses on a representation of repeat patterns, color and texture in our natural world, observations of daily life, and messages of strength and acceptance, via hand-lettered typography. Some additional subjects and topics she frequently illustrates are books, cats, social activism, plants, and people.
---
Finding your feet and carving out a space for yourself in the creative field can be difficult, and the realities of what it's like working in publishing is often shrouded in mystery. To shed some light on how to get your feet through the door and establish yourself as a freelance illustrator, we checked in with one of Reedsy's top professionals — Caitlin B. Alexander — to see how she got her start, how she turned freelance, and what her experience working with clients directly through Reedsy has been like.
Let's dive in.
Starting out as an illustrator
How did you get into illustration and design? 
I can't recall a time when art wasn't going to be my future. I focused on it in high school, taking Advanced Placement art classes, entering statewide competitions, and attending summer programs. At that point, I wasn't sure what type of art I wanted to pursue, but upon entering college, I quickly declared Illustration as my major at the Savannah College of Art and Design. I wanted to draw and paint, but hoped for it to serve a functional purpose that impacted people's lives more directly than fine art.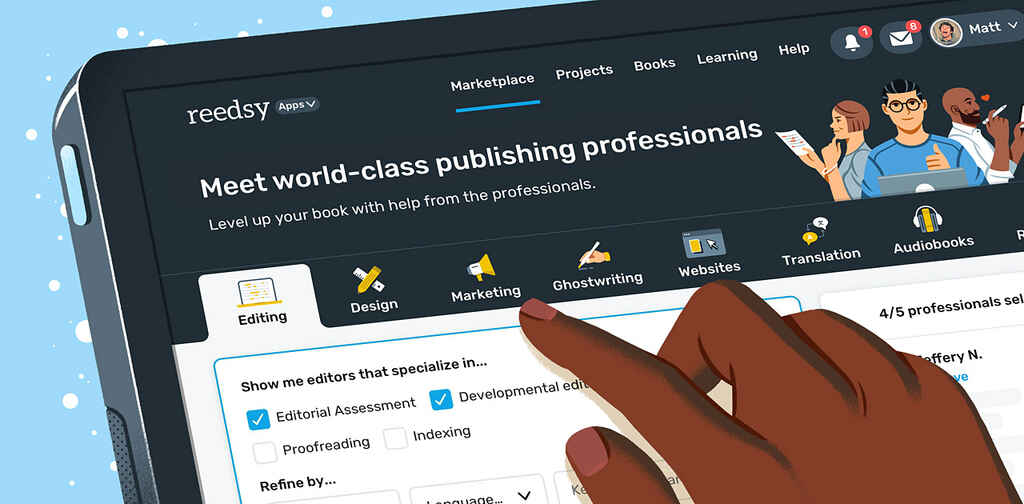 Supercharge your freelance career
Find projects, set your own rates, and get free resources for growing your business.
How did you develop your style? 
During my time in college, I was introduced to a lot of mediums, art history, and techniques — and I came away with an appreciation for gouache paint and mid-century design. Over time, the use of traditional media gave way to digital painting, which allowed for more detail and color, but still utilized a similarly dry, flat brush and color. 
After some personal life upheavals in 2016, I stopped boxing myself into one aesthetic and experimented with a more realistic style (still stylized, but less so) for landscape work and built upon that midcentury influence into the style you see me use today.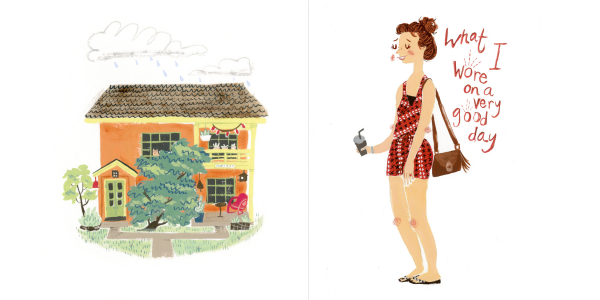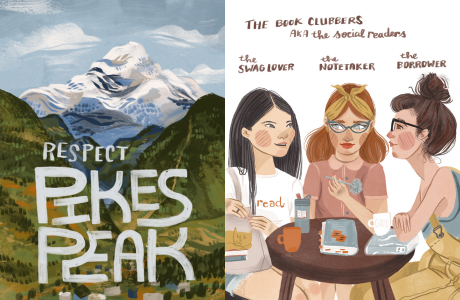 What inspires your work?
I'm forever looking for inspiration in our National Parks, finding the beauty of repeat patterns, color and texture in our natural world. My work also focuses on observations of daily life, with cozy little details such as books, plants, cats, people, quilts, and more, often finding their way into the art.
Turning to freelance illustration
How did you start your freelancing career?
After graduating, it took a few years for me to build a freelance career but I stubbornly continued to take one baby step after another. After working some unrelated placeholder jobs, I finally started working two part-time creative jobs — one in a screen printing shop and one designing t-shirts remotely. 
That allowed me to simultaneously work on promoting my illustration and build up a portfolio. I slowly got more and more gigs until I could make the leap into full-time freelance illustration. I also made connections locally through the screen-printing shop, which allowed me to eventually sell my work around Austin, where I lived at the time.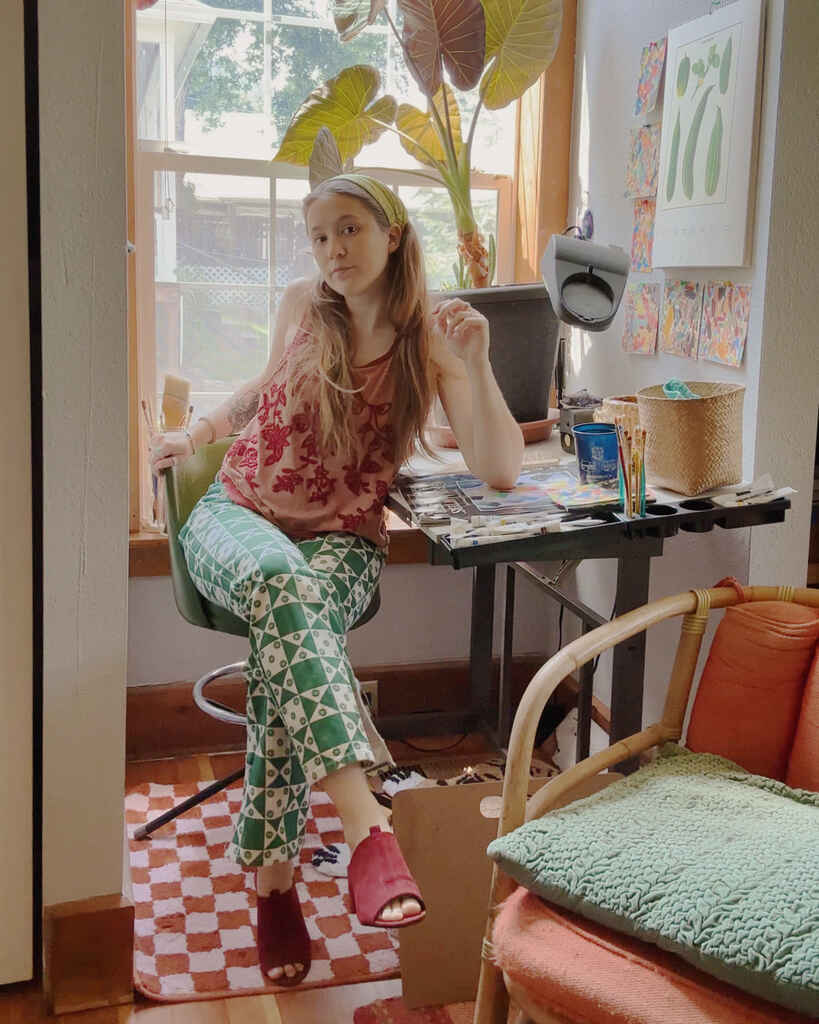 How did you start working on book projects?
My first book project was a Kickstarter picture book about climate change called Cool For You, written by climate scientist Marianna Linz, who cared deeply about reaching future generations and not just adults. It was a passion project for both of us and I loved the collaborative process we went through, from start to finish. Climate activism is important to me, and it was wonderful to be able to use my skill set in an impactful way.
Free course:Crowdfunding Your Next Book
Learn how crowdfunding works for your next publishing project
What are some challenges of working as a freelance illustrator?
The inconsistency is always going to be the hardest part of freelancing, because some months are insanely busy and some months are slow, which is reflected in your income, and you have to be mindful of the overall average. 
What are some of the opportunities/benefits of working as a freelance illustrator?
I love the freedom that comes with being a freelance illustrator. I get to make my own schedule, choose my own clients, and structure my own workflow. Working from home, nobody is checking over my shoulder, and as long as I'm structured and responsible with meeting deadlines, it doesn't matter what my day looks like. 
Getting to choose projects that align with my personal interests, beliefs and goals is also something I've grown to appreciate more and more, over my years in this field. It's really fulfilling to work with clients that I have some foundation in common with.
What would you recommend to artists looking to make it as a freelance illustrator?
I would say, be sure that you're truly stubborn enough to keep pursuing this career, even when you're being ghosted and keep getting told "no." You have to plant seeds and understand that you won't see the fruit from them for a while. It's all about maneuvering through the field with a clear perspective and finding opportunities where maybe most people wouldn't see them.
For more inspiration on how to start your freelance career, we've put together a checklist to make sure you have all your ducks in a row: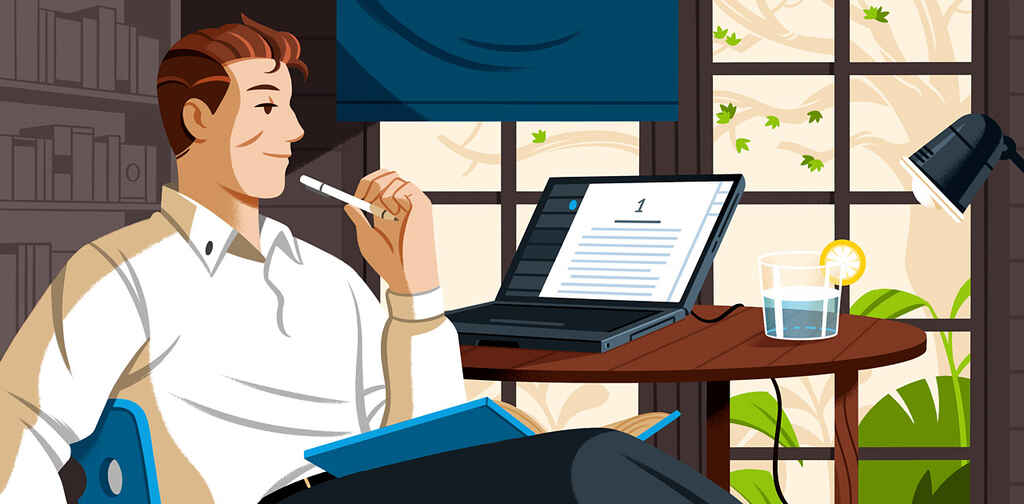 The Full-Time Freelancer's Checklist
Get our guide to financial and logistical planning. Then, claim your independence.
Freelancing with Reedsy 
Why did you join Reedsy?
I love working on book projects, as an avid reader myself. A huge part of the fun of visiting a bookstore is admiring all of the book cover art! And, generally, across the board, the traditional publishing world has a lot of closed doors. I wanted to be a part of a more accessible publishing community, especially as things continue to shift and self-publishing becomes more and more favorable.
What helps you get new projects and the type of projects you're looking for on Reedsy?
Communication is key! I always want to be sure that the client is looking for an artist with my style of illustration, rather than forcing a project that doesn't quite fit. That way, we can always be sure that the result is going to be a good one that all parties are happy with. I also only work on projects that align with my personal values, so I have a few boundaries surrounding inclusivity and equality.
💗 Want to learn more about how to only get projects you love? Check out Colleen Sheehan's story.
Who are your clients? 
My clients are authors that understand the value of bringing their words to life even further, through eye-catching design or visual storytelling. They have the confidence to trust my expertise but also want to participate in the process. 
Find exciting new projects
We connect publishing professionals with our community of 1,500,000 authors.
How many of your clients come from Reedsy?
Reedsy is currently a very large portion of my client base, which was something that shifted during COVID. I used to do a lot of local work when I was located in Austin, before the pandemic. But Reedsy really saved my career as everything shut down, including those local opportunities. At that point, I leaned into freelancing online more. 
I've since moved to Manitou Springs, Colorado and am working on getting into local networking again, but Reedsy really has been the backbone of my freelance career for quite a few years now and I imagine it'll be staying that way for the foreseeable future, too.
If you're curious about how Reedsy selects its professionals and are interested in joining, check out our selection criteria.
Working with freelance clients
What has your experience working directly with authors been like? 
I have really enjoyed it! Most of the authors I work with are passionate about having a certain mood or character represented in specific ways, and I love that aspect of collaborating, which wouldn't happen in traditional publishing. 
For the most part, authors trust my expertise and don't "micromanage" the project too much, which I know is often the concern of publishing houses and a reason for the middle-man art director. I have been so pleasantly surprised to not have that issue come up very often. Most of my clients and I have a great working relationship of mutual respect and that balance is the key to a successful cover in the end.
Free course: Self-Publishing vs. Traditional Publishing
Learn about the differences between the two biggest forms of publishing
How much creative guidance do clients usually give you?
It varies by the project, but generally, the most successful covers are with authors that know a vague idea of what they want represented on the cover. A character, maybe? Or a visual metaphor? Perhaps just a focus on the hand-lettered title? 
They know that details like composition, color palettes, the style in which things are painted, etc, are best left up to the artist. And of course, I always provide sketch options and revisions, so the process is collaborative from start to finish.
What's the process of collaborating with an author like for you?
After we have agreed upon pricing, deadline, and I have received their cover template (for which the page count must be finalized with no additional editing to the writing, so the spine width is correct — I always emphasize this!) then we discuss the cover details. 
First we look at inspirations. I make sure to have my author describe what they like from both published works and my own portfolio, to be certain we are seeing the same things. Then, we brainstorm ideas and from there, I sketch options. Sometimes these options vary in subject matter, and sometimes it's just compositional options of the same concept, depending on how much we narrowed it down in conversation previously. 
Then, the author chooses a direction and either I provide an edited sketch or we move directly into color. After the final art is delivered, we have an editing stage for minor changes, and at that point, I send over a final files package which typically includes files for both web and print.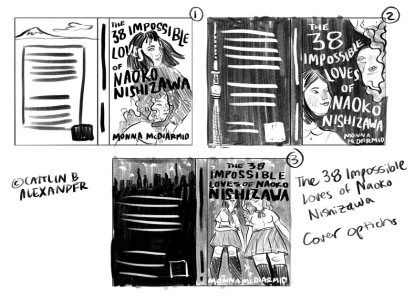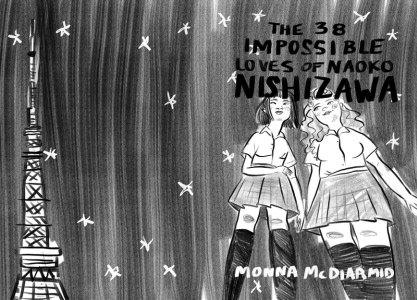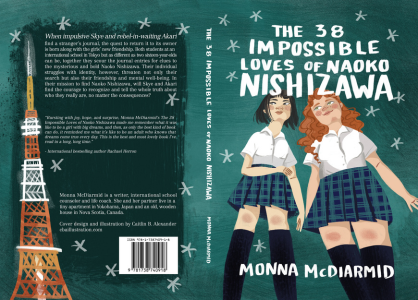 How do you continue to grow and develop as a freelance illustrator?
I think the key to continuing to grow not just as a freelance illustrator, but broadly as an artist, is to allow yourself to change over time. Many of us creatives tend to get into ruts — which is perfectly normal — but part of what keeps us stuck in them is the inclination to want to repeat successful eras of your work, even when it doesn't have authentic momentum anymore. It's okay to find new inspiration and it's okay for your style to change, and experimenting is important for finding that new chapter.
---
For more tips on how to become a freelancer in publishing, check out our freelancer blog and follow us on LinkedIn.