Freelance Illustration Jobs: 12 Ways to Pay the Bills with Your Paintbrush
Creatives who seek independence often turn to freelance illustration jobs — but they'll tell you that the search for rewarding and stimulating gigs isn't a breeze. It's especially challenging for young artists who are still on their way to becoming a freelance illustrator and who are still trying to familiarize themselves with all of the channels for freelancing success.
To help artists out, here are 12 popular paths that can lead you to gratifying freelance illustration jobs.
Find illustration gigs on job sites
In this age of big data, if you've Googled "freelance illustration jobs," chances are you'll see plenty of job sites advertised to you while browsing the Internet on ensuing days. Not all of them will be worth your time, and we've helped you narrow it down to some sites that are actually useful.
1. Design-related sites
If you're looking to start a strong freelance illustration career, you cannot overlook Behance and Dribbble. These are  go-to grounds for art directors and lead designers in search of new talents. The former leans toward mixed photography for marketing purposes and editorial art; the latter is strong when it comes to UX/UI and web designing.
You don't need much experience to create an account and curate a portfolio of work on either site, so they're perfect for new illustrators.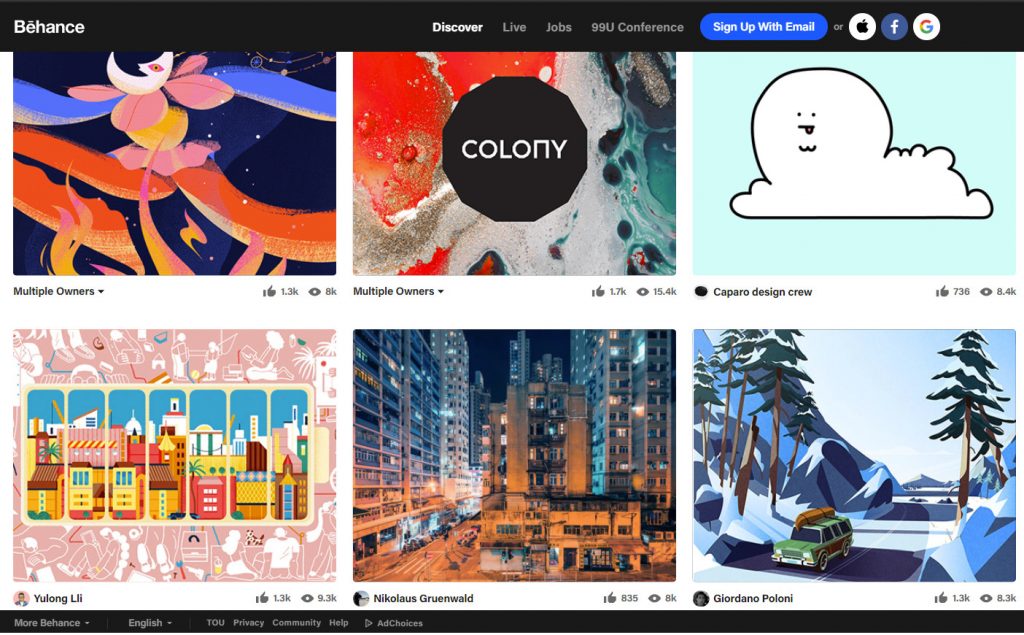 2. Freelance sites and marketplaces
If you want to test the waters and find jobs quickly, check out freelance sites such as Fiverr, Indeed, and Upwork. They're always teeming with job postings, from book illustration to logo designing. Be aware, though, that the gigs are usually quite small, so the rate isn't very high.
On the other hand, if there's a niche you want to focus on, perhaps book cover design or children's book illustration, then go straight to niche marketplaces. For instance, Reedsy connects self-publishing authors with artists like you so you don't have to search forever for the right book design or illustration gig. (You can even mention specific preferences, e.g. for mystery novels, or Christian titles, and we'll find an author who fits them.)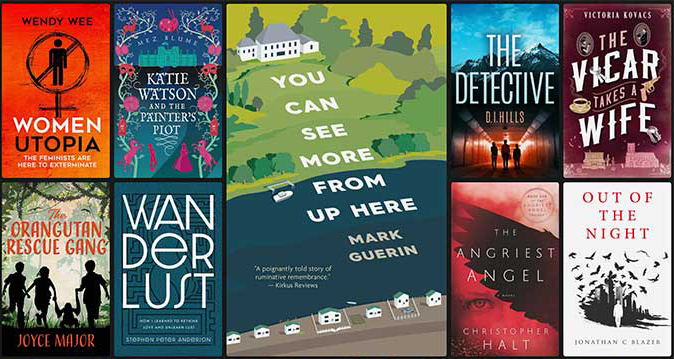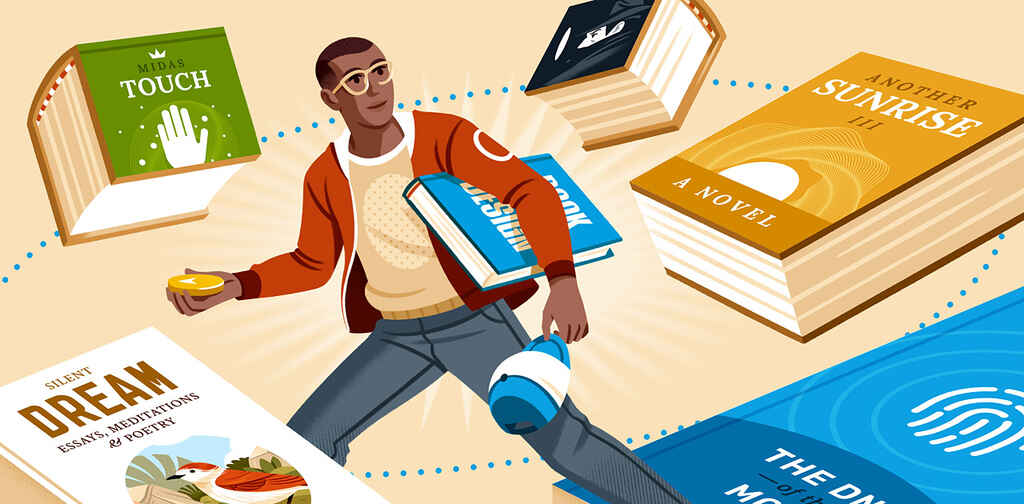 Find exciting new projects
We connect publishing professionals with our community of 1,500,000 authors.
The best way to find marketplaces that cater to your specific niche is to follow others who specialize in the kind of work you're interested in. Find out where their work profiles are — it often is an account on a niche marketplace.
3. Social media
Gone are the days of scanning newspapers for vacancies. Today, social media is the modern equivalent, and there are two places you should look: Twitter and Reddit. Both function as job boards of the digital age — all you need to do is follow the right hashtag or thread.
For Twitter, your trusty tools are #designjobs and #illustrationjobs. These take you to listings for projects and even part-time positions in marketing departments of businesses.
On Reddit, join the r/DesignJobs thread for constant updates. You can even upload a post introducing yourself and the fact that you're looking for work. Reddit features more personal gigs, but there are hidden gems to be discovered.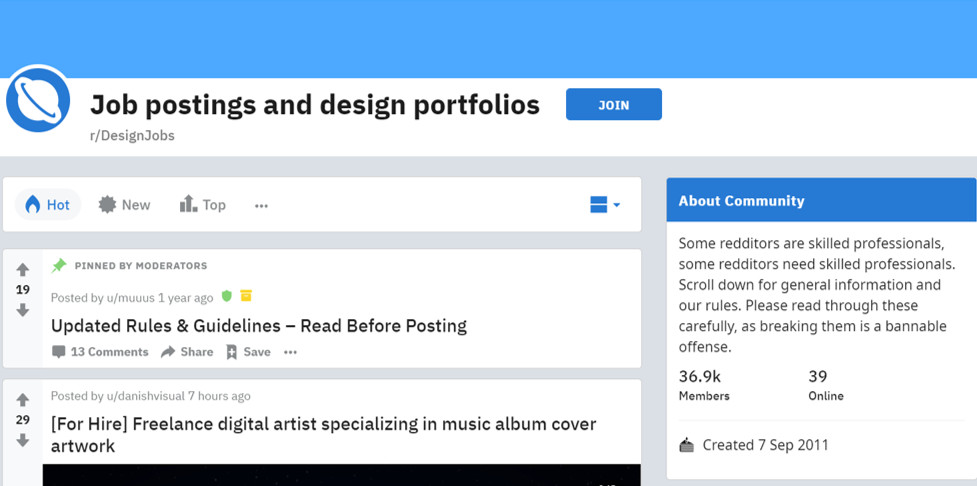 Get commissions from fans of your art
Regularly sharing your work is a great way to create a fanbase — people who like your style of character design or illustration will follow you. They'll also think of you the moment they've got a design-related task on hand! Here are some ways to build and capitalize on this following.
5. Create Instagram and DeviantArt accounts
Instagram is the king of mainstream photo-sharing platforms. It's all about the visuals, so you can easily flex your skills and experience, and more importantly, just about anyone uses Instagram. From restaurateurs who need their menus designed to homeowners hoping to decorate their living room wall, there plenty of clients you're unlikely to find on Behance right here. All you have to do is tag your posts with the right hashtags (#illustration_daily or #walldesign), and those who like your art will reach out to you.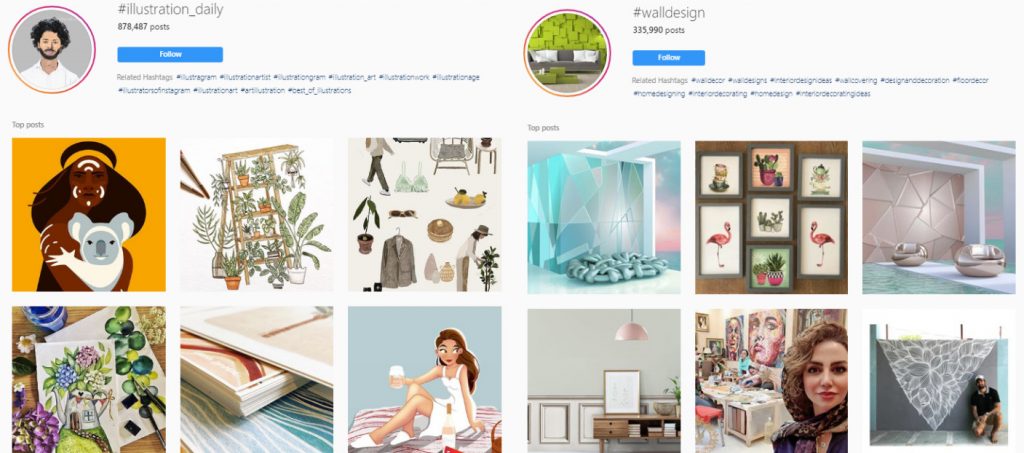 And if you're inspired by pop culture and regularly spend hours pouring over sketches of fictional worlds, you're probably already on DeviantArt. If not, now's the time to create an account. Similar to Instagram, those who like the art you post on this platform can message and commission your work. You never know, someone from across the world might need bespoke illustrations of Hogwarts for their laptop backgrounds!
5. Sell your craft
Many freelance illustrators sell home-designed goods that are more unique than the mass-produced trinkets found in Ikea (sorry, Ikea!). They open shop and build their catalogue on ecommerce sites like Etsy and society6 — and so can you. If you have a knack for home decor, or prefer to work with real materials, this is a great freelance illustration job to have.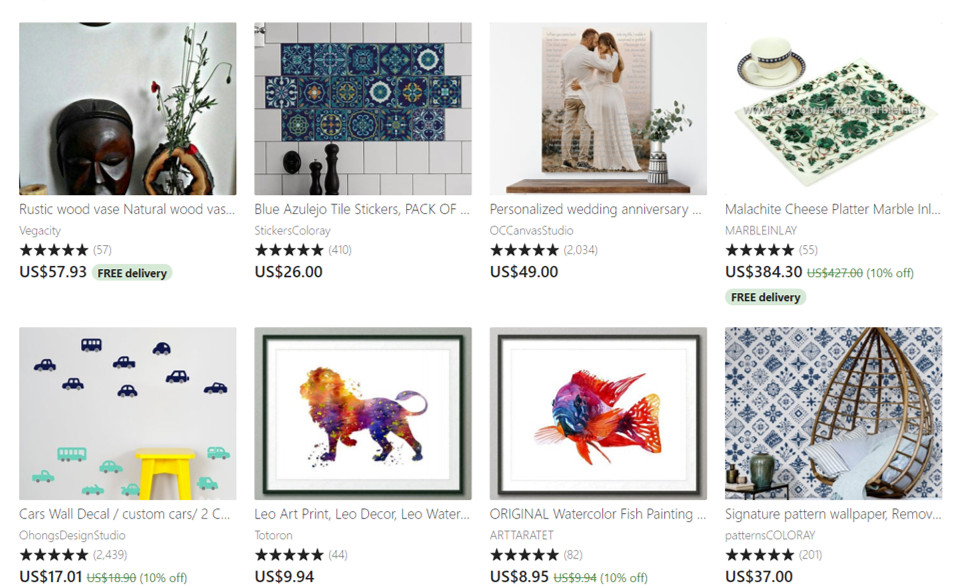 Etsy is a shop run by you — you'll have to take care of the packing and shipping of orders. If you'd like to avoid administrative work and don't mind sharing more of your revenue, society6 is the place to be.
6. Maintain a Patreon
Have you built up a decent following on Instagram or DeviantArt? If yes, great — why not direct your fans to a Patreon account where they can contribute to your success by becoming a patron?
Getting your fans to fund personal or non-profit projects, like a webcomic, is a good way to sustain your business. Patrons who invested you also have an interest in seeing you do well, and may recommend you to others.
7. Sell your stock illustrations
For anyone who isn't blessed with artistic talent, galleries of ready-made photos and illustrations are a godsend. We rely on the vectors and designs made by professionals like you to enliven our presentations, animations, and infographics. Which makes selling stock illustrations is another opportunity for you.

You get about 33% of the royalties when people download your illustrations through sites like Adobe Stock, iStock, and GraphicRiver. Building up a collection of stock designs and typography and you can get a steady stream of additional income.
Find freelance illustration jobs through networking
Networking is important regardless of what kind of work you do, but it's especially crucial to freelance careers. Meeting other professionals or potential clients and leaving good impressions mean that they'll likely turn to you when a job does come up. Below are some ways you can expand your network.
8. Attend fairs and online events
Freelancing full-time can be lonely, so seize the chance to mingle with other creatives while promoting your work. Usually, we would advise you to events such as the London Illustration Fair (lucky you, Londoners!) or local exhibitions. But in the current Covid-19 climate, things will be a bit harder — the best advice we can give now is to keep your eyes peeled for online events by art societies and foundations. These sessions will have helpful tips for this "new normal," and you can still chat with fellow creatives while you're at it.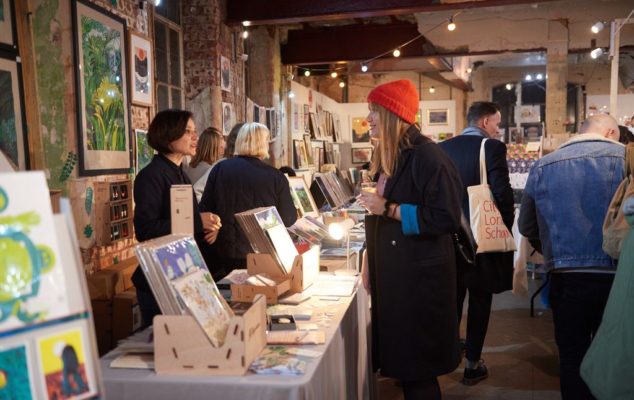 If you're interested in other artistic communities, you can have a look at Renegade Craft's fairs organized in nine cities across the US, and the Market Collective's extensive effort to support the local art scene in Calgary, Canada.
Reedsy illustrator Caitlin B. Alexander built her freelance career by combining local and online jobs. Check out her story here.
9. Take advantage of word of mouth
As Jim Rohn once said, "One customer, well taken care of, could be more valuable than $10,000 worth of advertising." That's the power of word of mouth, which can help you build a reputation that will get you more clients.
You can start by asking your customers to leave a recommendation on your LinkedIn, or send you a testimonial to put on your website. If your working relationship is very good — i.e. you've communicated well throughout the collaboration and actively helped them realize their vision — you don't even have to ask them to recommend you to others: they'll mention it themselves!
Check out a Reedsy illustrator, Vanessa Mendozzi, and her LinkedIn profile. The shining recommendations made by her clients are as good credentials as any!
10. Pitch to an art director or department head
Sometimes it pays off to be proactive. If you're checking out a website whose designs can be improved, or if you're a fan of one particular brand's style already, consider pitching them upfront. It may well be that art directors of brands and magazines don't even realize that your art is what they need until you reach out.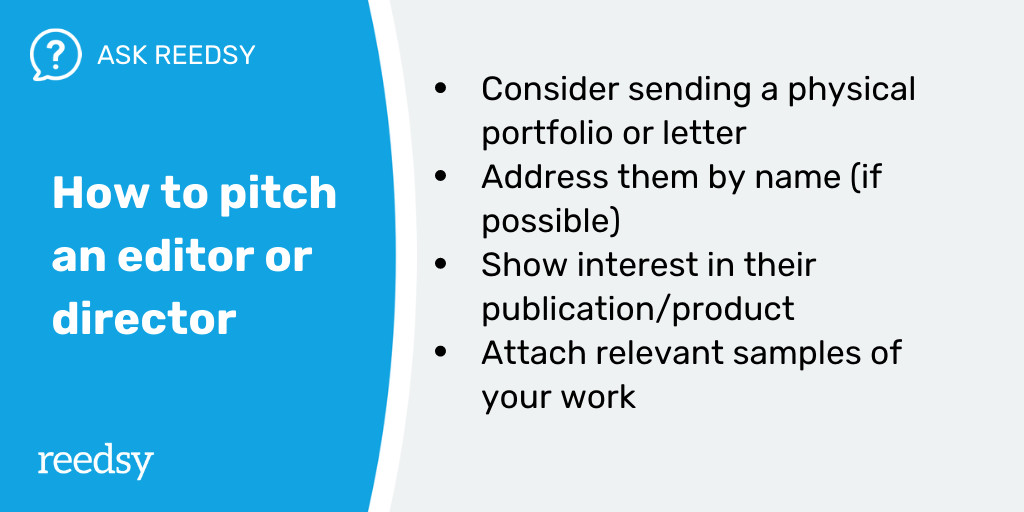 Generally, you'll always find contact details available on their websites. Send the right contact a thoughtful, personalized email and attach a link to your portfolio. Don't just let your work do the talking: impress them with your enthusiasm and initiative!
Build a name for yourself
Along with a good portfolio, you can also build a reputation by adding achievements to your name. How? Well, you can…
11. Enter a contest
There are countless design contests in various areas, from fashion to billboard designing, that you can join every year. Though contests don't guarantee a return, they will give you a chance to test your abilities and earn recognition. Winning or getting shortlisted for one will boost your CV, and might even bring freelance illustration jobs to you once people see your work.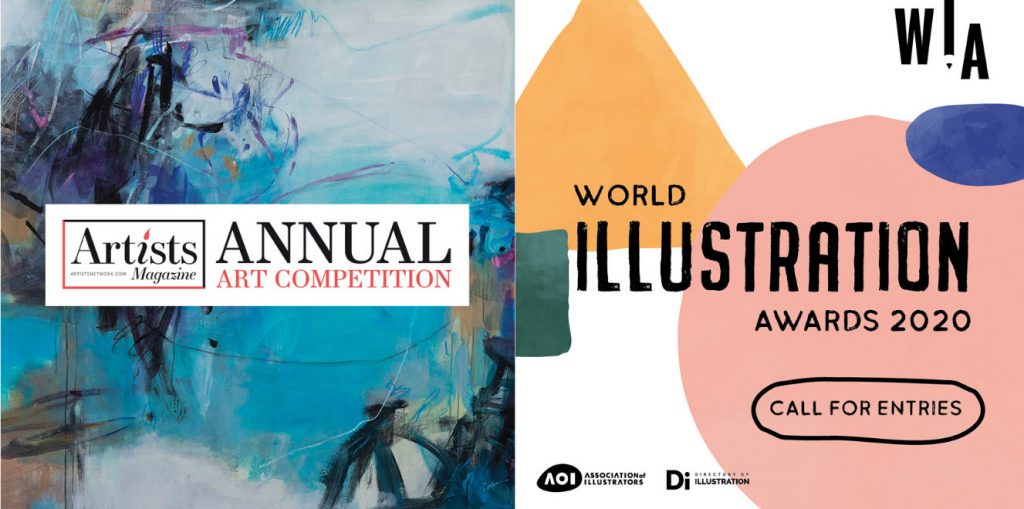 Some international contests you might already know are the World Illustration Awards, the 3x3 Illustration Award Show, and the Artists Magazine Annual Competition. You can also keep an eye out for local, smaller-scale competitions, many of which are advertised on designcontest.com.
12. Start an online course
If you're an illustration graduate who has an excellent grasp of the basics, you may be able to share your wisdom with others on platforms like Skillshare and Udemy. You'll get a cut of the revenue and a chance to build a following. (On a similar note, you can start a Youtube channel — although payments from ads will only trickle in once you've attained a wide enough viewership.) The platform you get from this can take you to other illustration gigs.
Regardless of which path you choose, one thing is certain: with illustration and design becoming increasingly important in our media-saturated lives, there are plenty of freelance illustration jobs out there waiting for you. It takes time to know your way around this vast field, but we hope these 12 pointers can give you some sense of direction.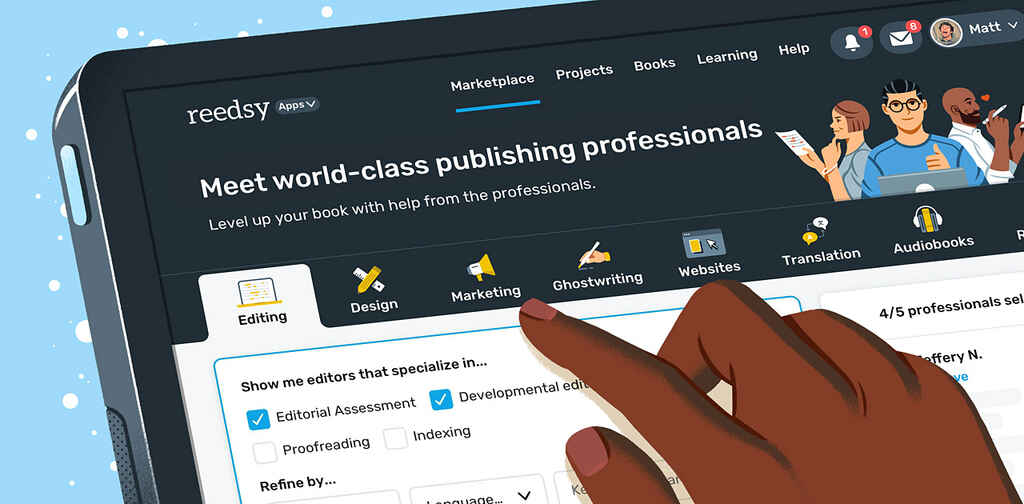 Supercharge your freelance career
Find projects, set your own rates, and get free resources for growing your business.