How to Illustrate a Spellbinding Children's Book in 5 Steps
Children's books are always a wonder to read — it's like opening a window to another world filled with the author and illustrator's creative visions. If you love these imaginative worlds and are considering drawing some of your own, we're here to help with a comprehensive guide on how to illustrate a children's book. 
1. Get a good grasp of the story 
A good illustrated children's book is one where the text and the images combine harmoniously. To achieve this, you need to understand the essence of the story you want to tell. 
So if you want to illustrate your own book, it's important to learn how to write a good children's book first. Likewise, if you're working with a publisher or author, carefully read their manuscript and brief first to get a sense of their vision. Don't be afraid to reach out and ask for clarifications wherever necessary! 
Beyond these initial tasks, here are a couple more things you should think about: 
Note the age group you're drawing for
Children's books are not homogeneous; you could illustrate entire picture books or just a few spreads for a middle grade book. In children's book publishing, these subgenres are often separated by age group: 
| | | |
| --- | --- | --- |
| Book Genre | Reader Age | Number of Words |
| Picture Books | < 5 years | < 1,000 |
| Early Readers | > 5 years | 2,000–5,000 |
| Chapter Books | 6–9 years | 5,000–10,000 |
| Middle Grade (MG) | 8–12 years | 30,000–50,000 |
| Young Adult (YA) | 12–18 years | 50,000–100,000 |
Books always adopt certain styles to fit its audience. You'll find that early reader books tend to feature recognizable characters and items rather than abstract ideas to keep it digestible for its young audience.
For example, while both have a dark-toned color scheme and are illustrated by the same artist, the two book covers below are clearly meant for two different audiences. On the left, with simple images like a mouse and a star, we have a book young children will find easy to understand. On the right is a scarier book, featuring an imaginary monster that an older audience is more likely to find intriguing. 

Being mindful of this earlier on will help you tailor your proposal to better meet the expectations of your client (or your readers, if you're seld-illustrating). 
Start collecting references
Another thing you can do, especially if you're just learning how to become a children's book illustrator, is to collect references for the project. 
As with all kinds of art, you can draw inspiration (pun unintended) from real life or you can learn from other illustrators, in books or even on Instagram. Book illustrator Siski Kalla says: "Read a gazillion picture books. Buy them new or used, borrow from the library — you simply can't do this enough!" Figure out why you love these books; pick up on how other artists portray actions, settings, and styles, implementing suitable techniques to your own work.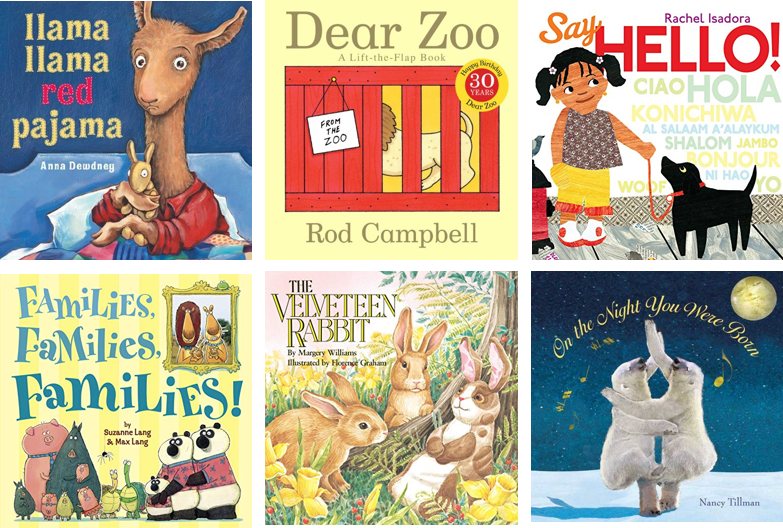 💡 Our list of the 125 best children's books can give you plenty of inspiration! 
For more specific visual themes, e.g. a book that's set in a historical setting, you can ask your collaborators for more references to ensure accuracy. (Most writers will be pretty excited to share their research anyway!) You can also share your own references with them to see if your ideas match. 
2. Sort out the work timeline (and contract)
If you've settled on a story, or if the author shows interest in hiring you, now's the time to spell out the work process. This will keep all parties involved guided as you go on illustrating the book. 
For illustrators working on their own book 
We highly recommend working with a children's book editor (to refine the script) and a designer (to layout the book) before you start drawing.  Freelance designer and illustrator Stephanie Drake explains the importance of this step perfectly with a very delightful analogy: 
"Making a children's book is like making a cake. In the creative kitchen of cooking up a children's book, the editor provides the recipe, the author and illustrator provide the tasty ingredients, and the designer provides the equipment needed to mix and bake the book for publication. Take away an element of this and the book may sink." 
These other players should be involved from the planning stage, since the harmony of an illustrated book requires deliberation in terms of text and image placement. Then, as you work on the roughs and color drafts of the book, it's good to slot some rounds of feedback in to get more professional opinion on the progress. 
For illustrators working with an author 
A project from a publisher will already involve other editors and designers, so you only have to convince them that you're the right artist. But if you're discussing a collaboration with an indie author, it's a good idea to advise them to hire an editor or designer (or both) for the project if they haven't already, before you start your work. 
By doing this, you ensure that the author doesn't waste money on illustrations they might not be able to use, and that you don't waste your time and effort. You'll also gain their trust by showing your expertise and care. 
And speaking of trust, here are some other things you can do to set the collaboration up amicably and win the client over: 
Offer some character designs
Some publishers might ask you to provide initial designs before they sign you on as the project's illustrator, so sketches can be the chance to leave a good impression. 
Otherwise, if you're working directly with an author, offering a couple of character designs as a preliminary collaboration (which you can charge for) is a great way for both you and the client to test the waters. Character illustrations are always important and can be the deciding factor for a project! 
💡 Need to level up your character design skills? Illustrator Siski Kalla recommends Lilla Rogers and Zoe Tucker's online children's book illustration course.
Be clear about the deliverables in your proposal and contract
Illustrating a children's book with an author is a deeply collaborative process; after all, you are working to bring their passion project to life! That said, it's practically impossible to provide a visualization that perfectly matches the author's imagination — that's something you should make clear from the beginning. 
"A good way to keep expectations measured is to be upfront about your process (i.e. storyboarding, drawing roughs, penciling, and coloring, with time for feedback in between)," Stephanie advises. "Examples of the stages of a previous project or a timeline of work can also help the author understand what they should expect to see when working in collaboration with you."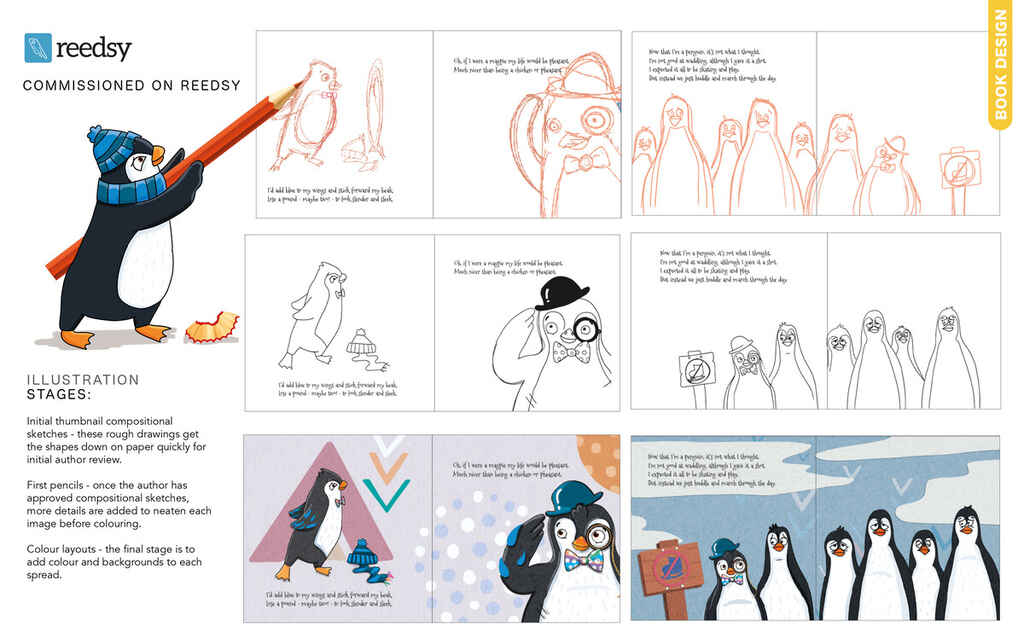 By clearly spelling out the project's deliverables (including the number of revisions you will provide) in the freelance proposal or contract, you have something concrete to refer back to should misunderstandings ever arise. 
Find exciting new projects
We connect publishing professionals with our community of 1,500,000 authors.
3. Create a coherent storyboard 
With all the administrative side of the project completed, you can move on to the best parts: the book illustrating! And it all begins with storyboarding, where you lay out the whole story on a page, thumbnail by thumbnail, in order to see the complete progression and the "visual rhythm" of the book, as Siski Kalla calls it.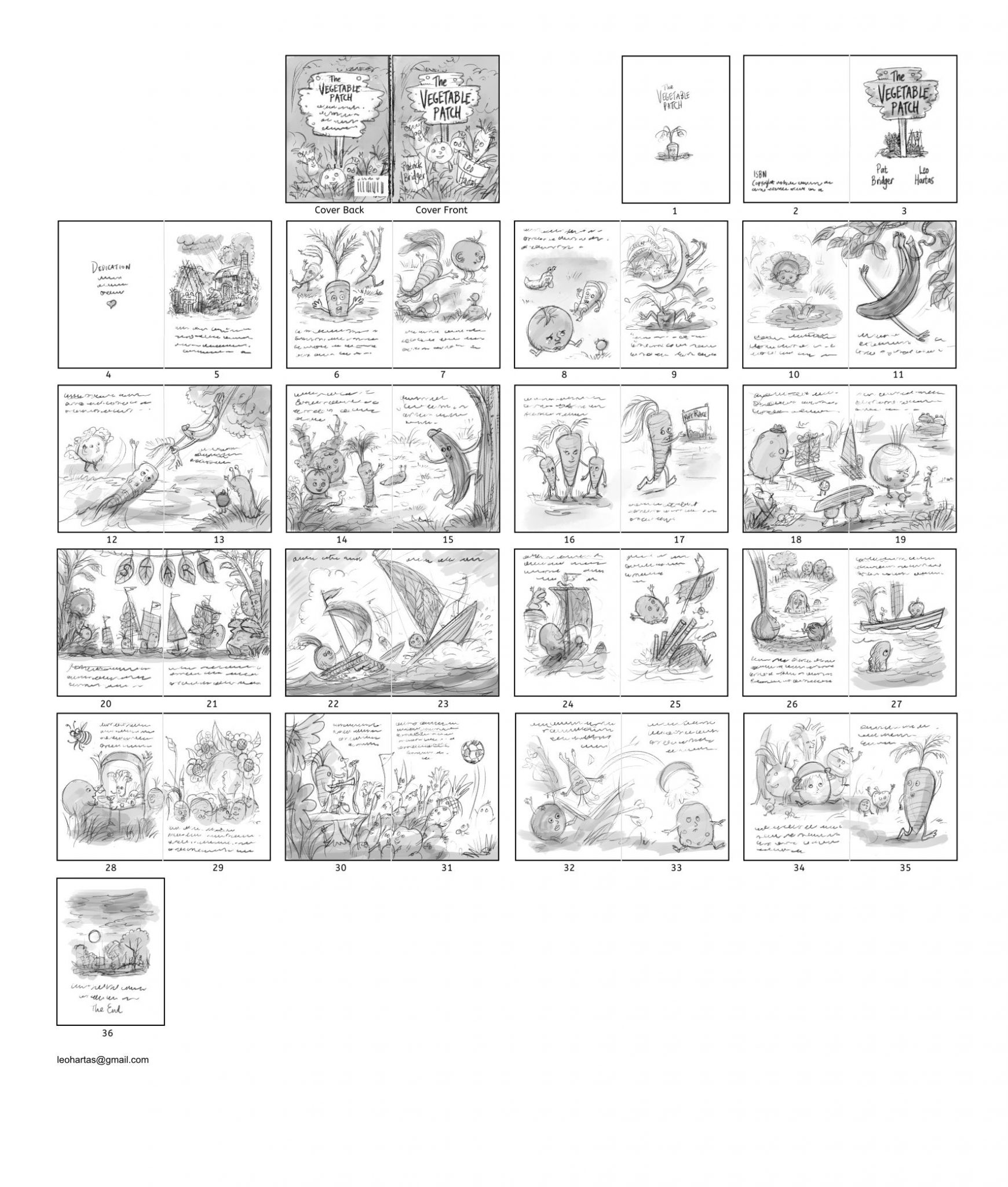 You'll usually follow the designer's text layout, although, if you're working with an author and you have the necessary skills, you can offer to organize the book yourself. 
Use composition wisely
"Pay attention not only to the illustration's technical quality, but focus also on page composition," advises Diego Alcalá. Composition is one of those underlying elements that can — if used well — act as a guide for the audience as to what to pay attention to, thereby highlighting important features in the story.  
For instance, in the live webinar below (read the transcript here), illustrator Leo Hartas explains how he uses diagonal lines and perspective to layer the setting of Battlefield Angel so that we can see the calm in the middle of a war. Such a thoughtful consideration gives the setting of the story the nuances it deserves. 
4. Work on the roughs, line art, and coloring
Are all parties happy with the storyboard? If yes, let the drawing commence!
Illustrations always start with roughs, i.e. uncolored sketches. The idea is to get the shapes down first and gather feedback to make sure that everything looks as it should be. After that you can proceed to penciling and coloring, all of which will be subject to more feedback from the author or designer per the terms of the contract. 
By now, you already have the blueprints for your illustrations — getting them done is just a matter of time. However, since illustrating a children's book is a storytelling endeavor involving a lot of collaboration, we've got a few tips here for keeping the whole process smooth-sailing. 
Apply appropriate techniques
While your client now agree that you style matches their vision, you still have to remember tha you have to decide on the technicalities of illustrating each children's book individually. Every book will ask for something a little different. 
For instance, will a pencil drawing or a faded water-color be useful? Or these techniques can be combined, which is evermore easy to do with digital tools, to create something close to children's own artwork, as Siski Kalla has done here, in a collaboration on Reedsy with author Kathy Urban for the book Hop Lola Hop!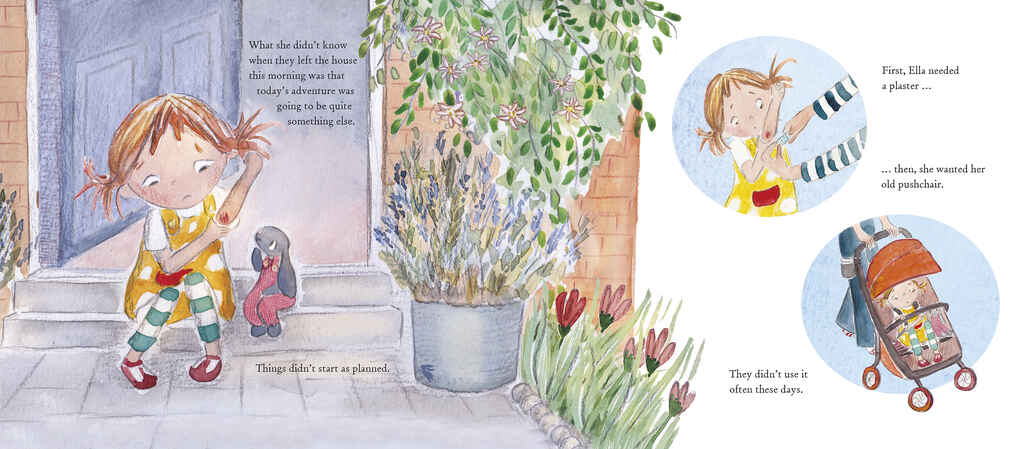 Alternatively, if the book is something quippy like Dr Seuss books, a simple but bold style using strong strokes and saturated primary colors might be a great match for the fun rhymes of the text.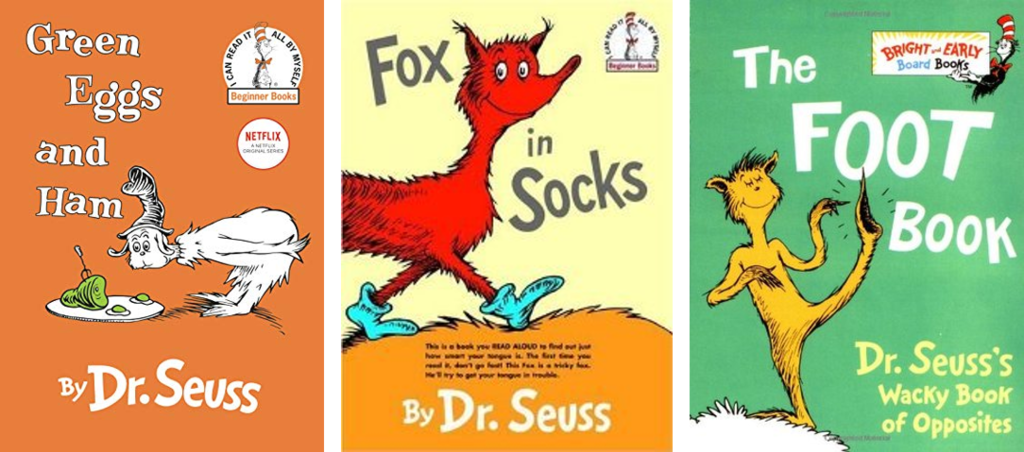 As illustrator Diego Alcalá says, "let your illustrations help the book be a consistent, well-designed product." Keep the author's vision and target audience in mind so that you always pick tools and techniques that make your illustrations an integral part of transmitting the energy and essence of the story.
Be active in communications
This is so important that we'll risk being repetitive and say it again: communication is crucial in a book illustration project. Even though you've already outlined the project's timeline at the beginning, the author will most likely enter what Stephanie Drake calls "the land of not-very-much-information" while you work on the drawings — meaning they will grow worried because they're unable to see the project's growth with their own eyes. 
To reassure them, Stephanie recommends that you actively check in and update them on the progress. Remind them of the timeline you've both agreed on, and try not to feel pressured to speed anything up if the author starts asking one question too many. If you take the first step toward clarifying the situation, you may avoid anxiety-inducing email chains from the author altogether. 
5. Finalize the artwork 
After the final round of feedback, you can incorporate the notes, polish the art and coloring, and let your artistic skills and finesse shine! The only suggestion we have left is to… 
Check for consistency as you revise 
Consistency is a big part of any book — even something as simple as mixing up the eye color of a side character can pull readers out of the immersive reading experience. Unless it's a "spot the difference" kind of book, things shouldn't be popping up or disappearing from one page to the next. 
To avoid any such disruption, keep the finalized storyboard nearby. Whenever you change something inherent in a character's design or setting, go back to the storyboard, see where this character or setting appears throughout the book, and make the necessary changes there. Be sure to proofread the whole book at the end. 
Once you've completed that check, you're pretty much finished! We hope this guide, filled with insights from illustrators on Reedsy, has prepared you well to work on a children's book. If you need any help finding a gig, check out our list of places to find children's book illustrator jobs or this interview with one of Reedsy's top illustrators. We look forward to seeing your work out there soon!