6 Expert-Approved Sites to Find Book Design Jobs
Despite the old adage, "don't judge a book by its cover," the truth is, we do let a book's aesthetics sway our decisions. From the book cover to the book interior, every aspect about a book's appearance can make a difference to the reading experience itself. Which is why finding the right professionals for book design jobs is so important to authors.
If you're a designer who's hoping to create impeccable new volumes, keep reading for insider advice on landing a project, as well as six useful sites you should keep an eye on, when looking for exciting book design jobs.
What does a book designer do?
More often than not, book design is associated with cover design. However, just as a great house is both pleasing to the eye and comfortable to live in, a great book is well-designed on the inside and out. Working on a book cover involves balancing genre conventions, the designs, the typography in a way that attracts readers.
And beyond working on the cover, a designer can also take on the responsibility of formatting a book's interior — picking typefaces, aligning chapter headings, and deciding on the margins of the page. In our digital age, a book designer should also master the transferability of their designs from paper copy to ebook format.
Regardless of whether you choose to focus on interior book design or cover design (or master both), the crucial points of your job remain the same. You should aim to capture the essence of the book, presenting it in the most suitable way, with the most aesthetically pleasing features.
Do designers make good money?
Depending on their level of experience, the type of book, and the book's length, designers will charge different rates for book design. On average, Reedsy's designers may charge anywhere between $300 and $1500 for a book cover. And for formatting, it's between $500 and $1000 per book.
How to get a job as a book designer
To answer this question, we reached out to some of our most experienced designers and sought their advice.
Start with your love for the written word
The first step towards securing jobs as a book designer, is showing your enthusiasm for the text, explains designer David Provolo. "Being a successful book designer begins with a love of words, as it inspires your typography and provides you with an understanding of the story the author is telling."
David advises cover designers to show your appreciation for the author's storytelling through typography: "Nothing separates the professional from the amateurish more than the quality of the typography. Develop your typographic skills by employing the following: appropriate font choices, limited number of typefaces, kerning, leading, contrast, and hierarchy."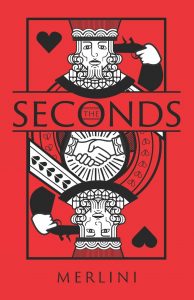 Share your expertise
Another of our designers, Philip Gessert finds that the best way to discover authors to work with is to "share your knowledge with self-publishing authors asking for help with their own designs. I think folks genuinely appreciate it, and in some ways it's a better way to demonstrate your expertise than a portfolio. A lot of book design is invisible by intention, so it helps to have opportunities to explain a decision I've made, and why it works."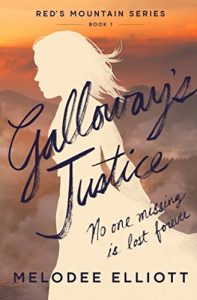 Let your work speak for itself
Rafael Andres, who has transitioned from graphic design to designing books for authors across the world, believes that his work is the best advertising there is. "My strategy is simply to offer quality and hope that clients will appreciate it and pass the word," he shares. Unlike some other kinds of freelancing, like editing for example, networking is not so crucial when your skills can be so visibly demonstrated through your designs. Rafael finds that maintaining a profile on Reedsy, given his portfolio, is enough to get him quality new gigs.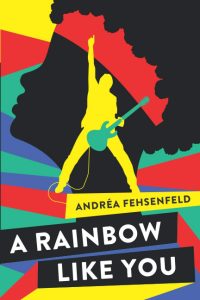 Where to find book design jobs
Generally, as a designer, you can choose to work freelance and get paid project by project, or you can find full-time employment at a specific publishing house. Either way, here are some useful sites that are worth taking a look at if you want to find exciting, new book design jobs.
1. Reedsy
If you're looking for a constant stream of projects in genres that you're interested in, why not create an account at Reedsy? We can connect you with over 500,000 authors, most of whom self-publish their books, and will therefore need help from professionals like you.
The process is simple: you fill in your profile, and we deliver it to authors in search of styles like yours. If an author gets in touch and you're interested in working with them, you can send them a quote — the acceptance of which will be the beginning of your collaboration!
And don't worry — we have a protection policy that keeps your work processes hassle free.
Find exciting new projects
We connect publishing professionals with our community of 1,500,000 authors.
2. Publishers Marketplace
Publishers Marketplace is a good place to search for vacancies from all kinds of publishing companies, including the Big 5. The jobs posted on this board include editing, proofreading, and other production positions — book design jobs are just the tip of the iceberg. As such, relevant opportunities will come by less frequently, but they may be worth the wait!
3. LinkedIn
This world-famous platform is a great way to keep track of your favorite publishers and art directors, who not only advertise in-house positions, but also occasionally call for a freelance illustrator or designer to work on a project. In other words, whether you're looking for freelance or full-time book design jobs, you're bound to find something.
4. Kboards
We know this is a forum for authors, but Reedsy designer, Phillip Gessert recommends it as a platform for showcasing your expertise to the right audience. A lot of writers on Kboards are either indie authors, or are on their way to becoming one. This means that they will be looking for a designer in the near future — and there's hardly a better way to earn their trust than by answering some of their design-related questions.
Phillip mentions that another place to look is the r/selfpublish thread on Reddit. However, unlike Kboards — where a moderate amount of self-promotion is allowed — you won't be able to plug your own design work here.
5. Upwork
Upwork is a platform for all kinds of freelancers, from copywriters to editors, from graphic to book designing. What you might find is that the gigs here are very diverse in nature — you might have to take other designing jobs such as marketing. On top of that, the pay may be a little on the lower end. Nonetheless, it's a good place to start if you're a beginner who's building a portfolio and a customer base. You never know — that writer you designed some marketing material for might write a book in the future, and you want them to think of you when they do.
Other sites that work similarly to Upwork include Fiverr and Freelancer.com.
6. Your own website
While this isn't a page you can search (yet!), it is arguably one of the most important tools you can use to get clients in your arsenal. A good website — or in other words, a good online portfolio — displays your skills and experience, and can be a brilliant way to convince a potential employer to get in contact.
Most authors looking for a designer will Google search your name and try to find proof of your abilities before they hire you, so make sure that your amazing website comes up in the search results!
Top tip: David Provolo advises that you demonstrate your expertise by displaying your best work in only a few genres, like children's book designing, or sci-fi and fantasy fiction.
With these sites and expert tips, hopefully you'll find some great book design jobs in no time. Remember: the first step is to show that you have a real interest in books and the right skills to make them stand out — the rest will come with time!