9 Places to Find Rewarding Christian Publishing Jobs
The Christian book market may not be the biggest niche, but it is a steadily growing one. So long as Faith remains an active force in society, there will always be a need for discussion and reflection on our beliefs through literature.
If you're a book editor, designer, or marketing strategist, you may be looking for some Christian publishing jobs that allow you to contribute to this meaningful niche. However, since the market is such a specialized one, finding these jobs may not be as easy as it sounds. But that's why we're here! In this post, we'll briefly cover the job options that are available to you and go over nine reliable places where you can find rewarding Christian publishing jobs.
What publishing jobs are there for Christians?
Just as with every other kind of publishing, the jobs available for Christian professionals in this industry include:
Book editing: developmental editing, copy editing, proofreading
Managerial and acquiring editor positions
Editorial assessment and query letter review
Book interior designer
Book marketing: book launch campaigns, metadata, advertising
Publicity: dealing with press, interviews, events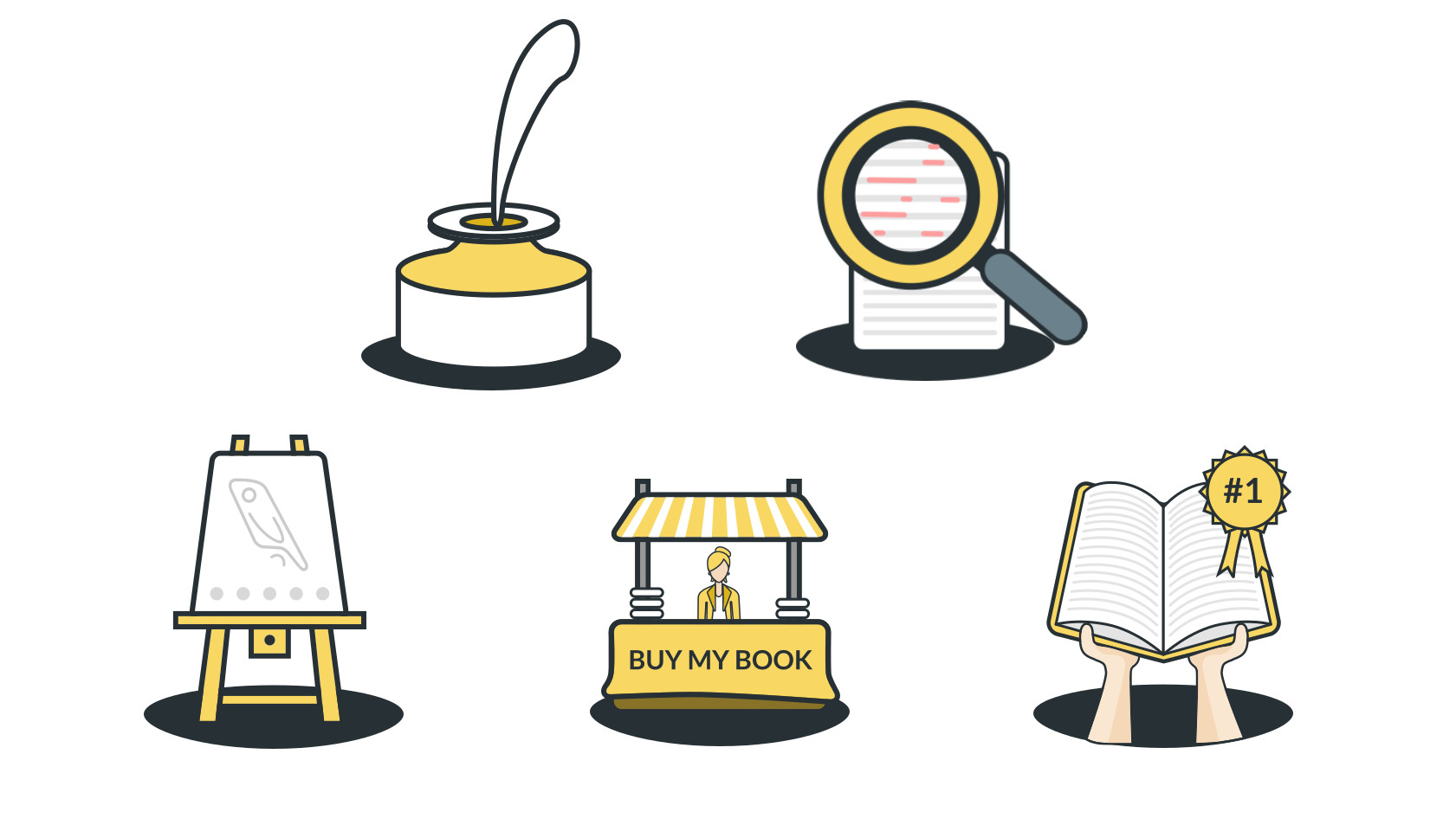 The only difference is that you'll be working specifically with Christian material. But as you probably know, Christian content also comes in a spectrum! On one end, there are dense theological and academic texts that dive deep into the history and philosophy behind the faith. Then there are Bible studies and commentary series, which probably sounds familiar to most Christian readers.
For readers who would enjoy something that's not too academic or intensive but still caters to readers of faith, there are self-help books, biographies, memoirs, and other creative nonfiction pieces that explore the value of the faith in everyday life. (Think of Jennie Allen's Get Out of Your Head, or Gary Chapman's The Five Love Languages.)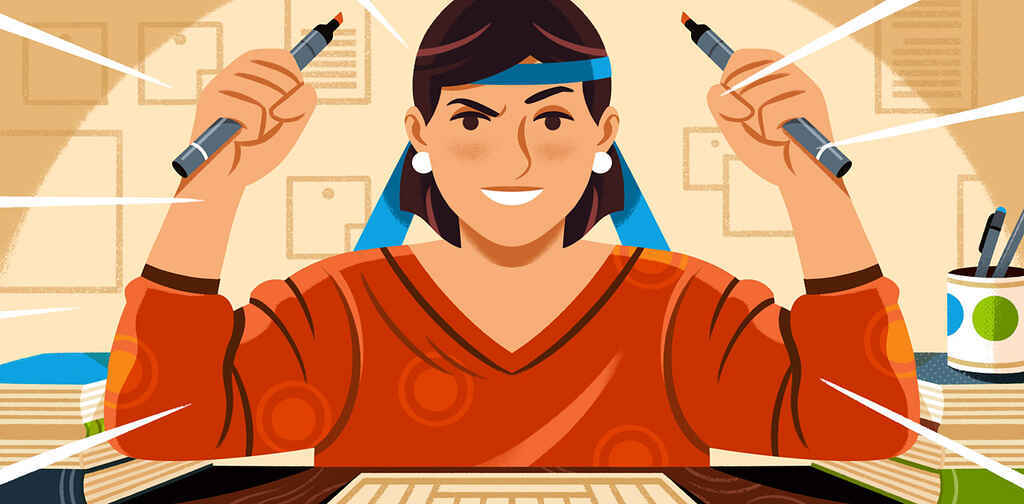 Invoice Template
Provide billing and payment details with this professional template.
And of course, all the biggest creative writing genres like historical, romance, mystery, suspense, and humor contain Christian titles as well. Some popular examples include Redeeming Love by Francine Rivers, the O'Malley series by Dee Henderson, and The Screwtape Letters by C.S. Lewis. If you're interested in children's fiction, this segment of the industry is also booming with new titles. Some popular titles include The Garden, the Curtain, and the Cross, a colorful picture book, and The Crescent Stone, a fantasy YA novel.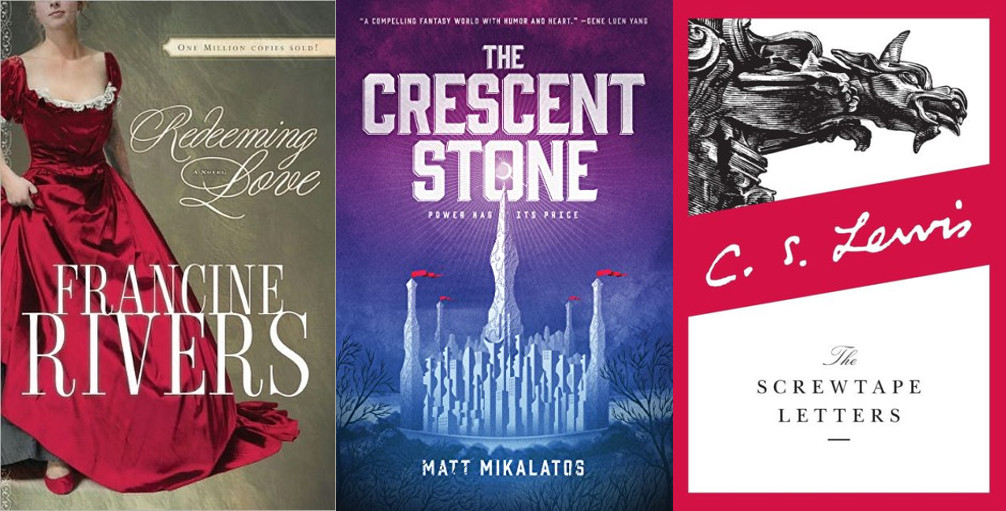 As you see, there are all sorts of Christian publishing jobs in many different genres, some of which will match your specialty. The real question is where to find steady and rewarding gigs. But don't worry, we've got your back!
Where to find Christian publishing jobs
Non-Christian publishers and freelance sites like Upwork may bring you some faith-focused projects, but they're pretty hard to come by. Most of the time, you'd still be working on non-Christian tasks. If you're on Upwork, a lot of your might not even be about publishing. So if you're hoping to zero in on Christian book projects, it's best to find marketplaces and publications that  specifically cater to Christian authors.
Below, we've compiled a list of nine places where you can find fulfilling publishing jobs, be it in editing, designing, or marketing. This selection is by no means exhaustive, but they are among the most trustworthy sources of jobs in this niche — so if you're just getting started, these will definitely set you on the right path.
❗ If you're aiming for employment at a traditional company, please be wary and avoid vanity publishers.
1. Reedsy
📍 Location: Anywhere in the world!
📥 You can apply here.
Reedsy is a publishing marketplace that has connected over 500,000 authors with professional book editors, designers, and marketers. Our algorithm delivers your profile to authors with perfectly suitable projects — and there are dozens of new Christian publishing jobs coming in every week! Whether you're looking for some side projects or you're hoping to enjoy the independence and flexibility of full-time freelancing, you're sure to fit well into our community.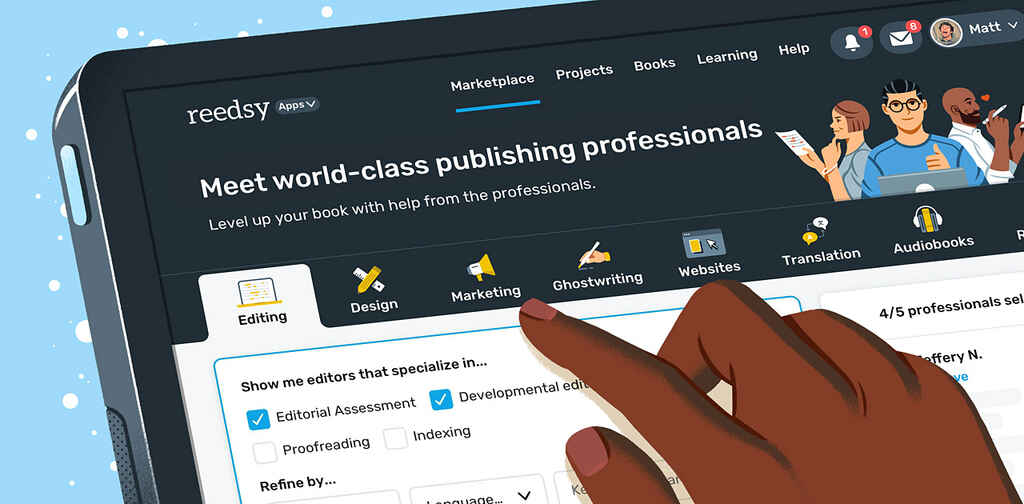 Supercharge your freelance career
Find projects, set your own rates, and get free resources for growing your business.
2. HarperCollins Christian Publishing
📍 Locations: Michigan, Tennessee (USA)
🔍 Check for vacancies here.
With well-known Christian-focused imprints such as Zondervan (which leans toward academic nonfiction) and Thomas Nelson (which publishes all kinds of inspirational books), HarperCollins Christian Publishing is a busy division. They provide job opportunities for all parts of the publishing process, from associate editor to project manager to publicity. And they're obviously part of HarperCollins, one of the Big 5 — so if you're ever hoping to segue into non-Christian publishing, this could be your foot in the door!
3. Waterbrook and Multnomah
📍 Location: Colorado (USA)
🔍 Check for vacancies here.
Another one of the Big 5 imprints as part of Penguin Random House, Waterbrook and Multnomah is an ideal choice for editors, designers, and marketers who have a few years of experience under their belts. For reference, this imprint mainly publishes nonfiction works that explore and apply the teachings of the Bible, such as Core 52 by Mark E. Moore and Radical by David Platt.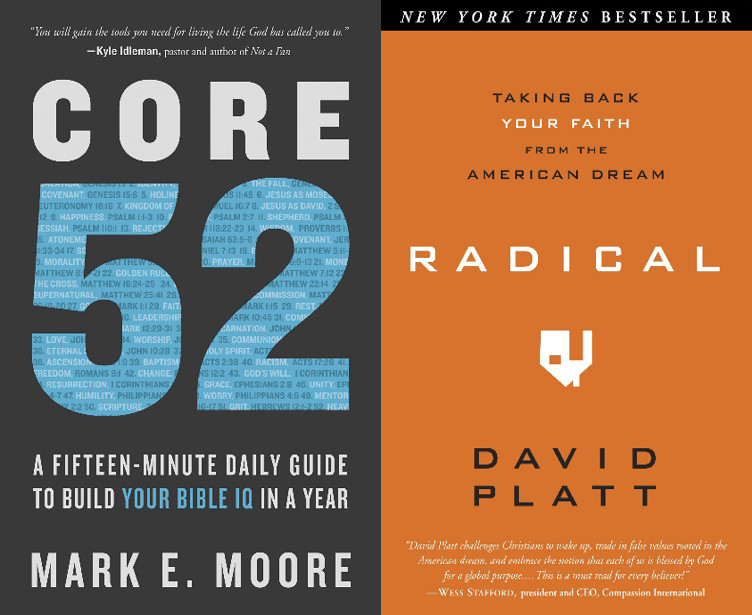 4. Faithwords
📍 Location: Tennessee (USA)
🔍 Check for vacancies here.
Launched in 2001 and merged with Worthy Publishing in 2018, Faithwords is Hachette's Christian division based in Nashville, Tennessee. They specialize in self-help books with lighter strains of Christian faith, rather than hefty spiritual reads. As with other traditional publishers, they have vacancies every now and then for senior and managing positions in editing, designing, and book marketing, though you may struggle to find suitable entry-level positions.
5. SPCK Publishing
📍 Location: London (UK)
🔍 Check for vacancies here.
One of the UK's leading Christian publishers and mission agencies, SPCK (short for Society for Promoting of Christian Knowledge) is a prime candidate for those looking for Christian publishing jobs in the UK! If you have a strong background in theology, you will fit in with the team here nicely. (And for those just starting out in the industry, they offer short-term internships, which are great for seeing if Christian publishing is right for you.)
6. Premier
📍 Location: London (UK)
🔍 Check for vacancies here.
Twenty years ago, Premier was founded as a small, faith-based radio station. Today, it's a multimedia company with three different weekly magazines, all of which discuss the practice of Christianity in our modern world. If you're looking to work as a Christian writer or managing editor, this could be the perfect fit for you.
We also have a list of the best Christian publishers, if you want to check whether they have other vacancies.
The following institutions and organizations lean more toward the educational and theological side of the Christian publishing market. They often require employers to agree to a statement of faith or mission in order to start working.
7. Moody Publishers
📍 Location: Illinois (USA)
🔍 Check for vacancies here.
Founded in 1864, Moody Publishers and its imprints have a strong reputation tied to the Moody Bible Institute in Chicago. They're open to all sorts of Christian books, from didactic nonfiction to children's books. They're also quite well-staffed, so vacancies come by sparsely, but book marketing seems to be a common field — and if the "Christian" aspect is more important to you than the "publishing" aspect of the job, you can always see what other jobs they have available at the Institute.
8. Tyndale
📍 Location: Illinois (USA)
🔍 Check for vacancies here.
Tyndale has published a wide range of bestsellers in their name, including chart-topping novels that diverge from their Bible study resources focus. Their editors tend to be familiar with the Scripture and are unafraid to dive in deeper. Tyndale is another company with abundant vacancies for marketers, ranging from Amazon specialists to video producers.
9. Ligonier Ministries
📍 Location: Florida (USA)
🔍 Check for vacancies here.
If you want to work beyond book publishing, joining an organization like the Ligonier Ministries might be worthwhile. Beyond helping them update and digitize their Reformation Study Bible, you can also work with marketing materials to help spread the word about the organization.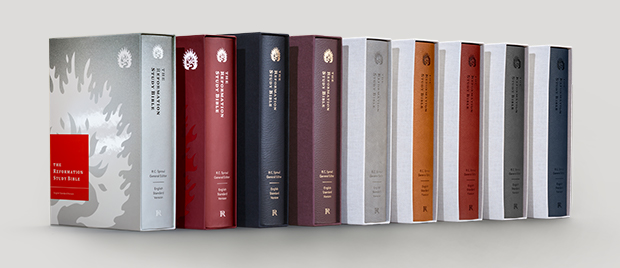 As we mentioned, this list is hardly all-inclusive. However, it does provide a solid selection of Christian publishing jobs for you to choose from. One final tip: keep tabs on these companies by following their LinkedIn and Twitter accounts. This way, you'll get to familiarize yourself with their businesses and be notified when they're looking for professionals. Good luck!