#99: Summer Solstice
In the Northern Hemisphere, June 21st is the 'summer solstice' — the longest day of the calendar year and, in astronomical terms, the beginning of summer. In my part of the world, this season evokes a plethora of scenes: sunbathing on river banks, al fresco dining with friends, and trips to the seaside, all punctuated by the heady scents of summertime — potent florals, sunscreen and food sizzling on the grill.
The solstice celebration has its roots in ancient Paganism — where people would gather at sites like Stonehenge and wear protective garlands of herbs and flowers to ward off the evil spirits who, according to Pagan folklore, walk the earth more freely at this time. From a spiritual standpoint, the solstice is all about embracing the sun and its awesome power. Whether you love basking in the sun or prefer to stay inside with the curtains drawn, I thought this week's prompts could be a way for us Reedsians to mark the advent of summer too. Happy writing!
⭐️ Shortlisted
This week's prompts:
Stories
Winning stories will be featured on our website and in our weekly newsletter. For more information, please consult our terms of use.
Submissions will be approved and published within 7 days of the contest closing.
Please keep your submission between 1,000 - 3,000 words.
Any questions? Check out our FAQ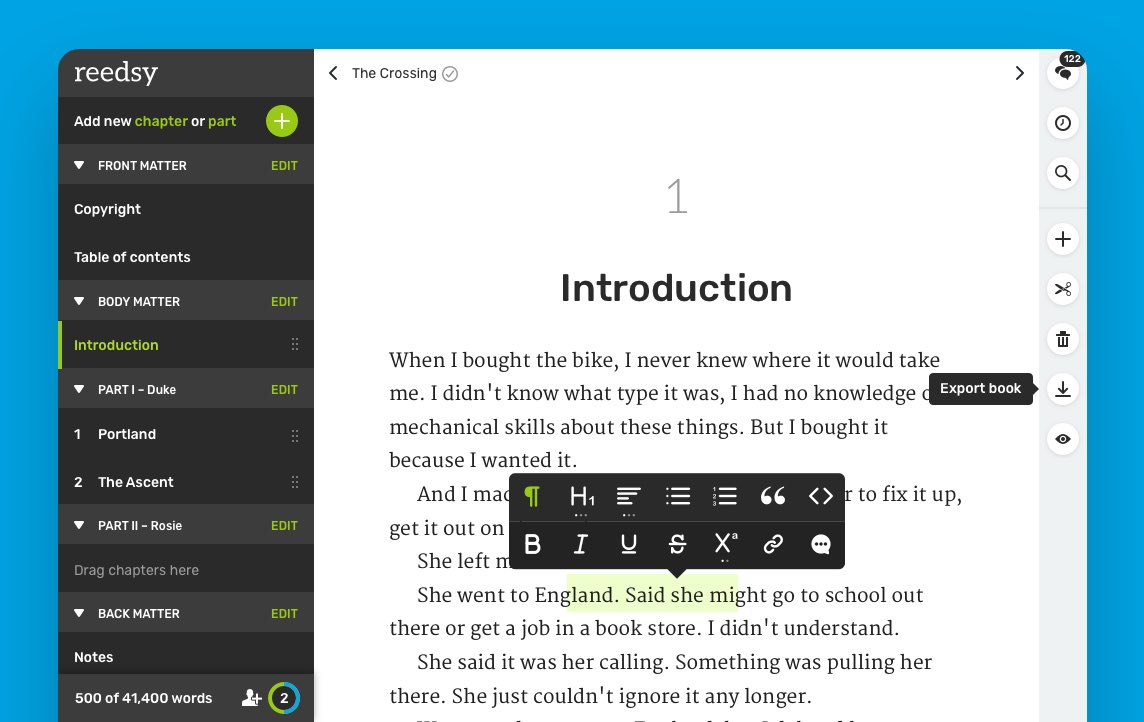 Tired of MS Word?
Join the revolution and write your book in a tool designed for authors. 🙌
Includes FREE typesetting to print-ready PDF & EPUB files, track changes and collaborative editing.