#38: Close to Home
A few weeks ago, our 'Staying Inside'-themed contest received quite a big response from the Reedsy Prompts community. Because this is clearly a relatable theme for so many these days, we've decided to run a second edition of prompts that all revolve around being at home.
But that's not the only popular writing activity we're bringing back: today, we're hosting another LIVE Write-In on YouTube at 3pm Eastern Time! Once again, our guides Shaelin and Jenn will guide you through a series of 20-minute writing sprints. During the breaks, you can share your progress and ask our hosts any questions you may have.
To join, tune in to our YouTube channel at 3pm EST. We hope to see you there!
⭐️ Shortlisted
This week's prompts:
Stories
Winning stories will be featured on our website and in our weekly newsletter. For more information, please consult our terms of use.
Submissions will be approved and published within 7 days of the contest closing.
Please keep your submission between 1,000 - 3,000 words.
Any questions? Check out our FAQ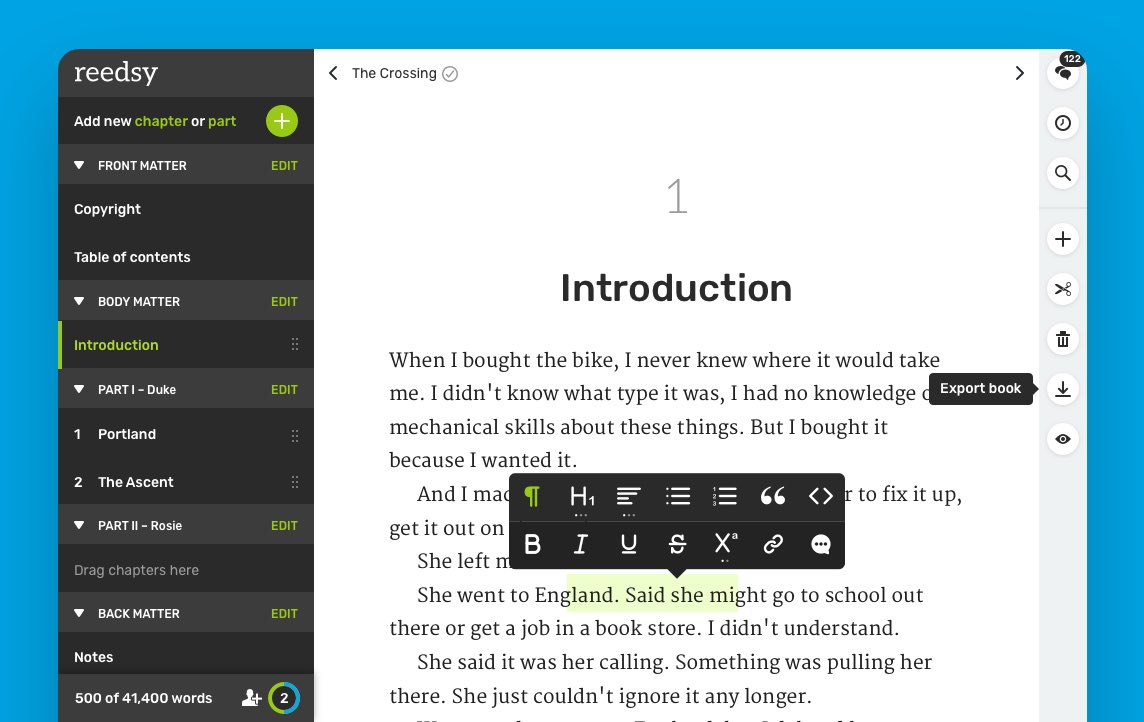 Tired of MS Word?
Join the revolution and write your book in a tool designed for authors. 🙌
Includes FREE typesetting to print-ready PDF & EPUB files, track changes and collaborative editing.