15 Books on Publishing to Give You the Inside Scoop
Hoping to demystify the publishing process or understand the intricacies of the publishing industry? From getting a book published to marketing it and developing a career within the business, these titles cover everything you'll need to know as an aspiring author or publishing professional. Let's dive right in!
Books about the industry
1. Merchants of Culture by John B. Thompson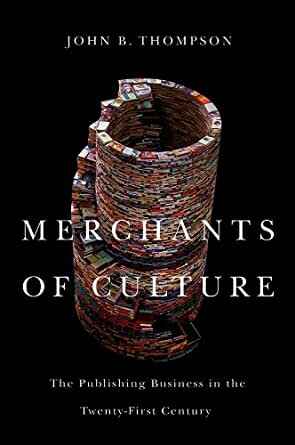 This is the Publishing 101 class you didn't know you needed. Comprehensive and filled with invaluable information, John B. Thompson's Merchants of Culture looks at the current state of American and British book publishing and how it got there. This excellent book is more than just a descriptive effort that chronicles the state of publishing: it helps you understand how the industry remains in flux, ever-adaptive to the forces that drive it. 
2. Inside Book Publishing by Giles Clark and Angus Phillips
Focusing on the work of UK publishers, Inside Book Publishing is a similarly invaluable introduction to how book publishing operates. This is particularly helpful for anyone hoping to become a book editor, marketer, salesperson, or book designer, as Clark and Phillips excel at explaining the different responsibilities associated with each role. 
3. Before and After the Book Deal by Courtney Maum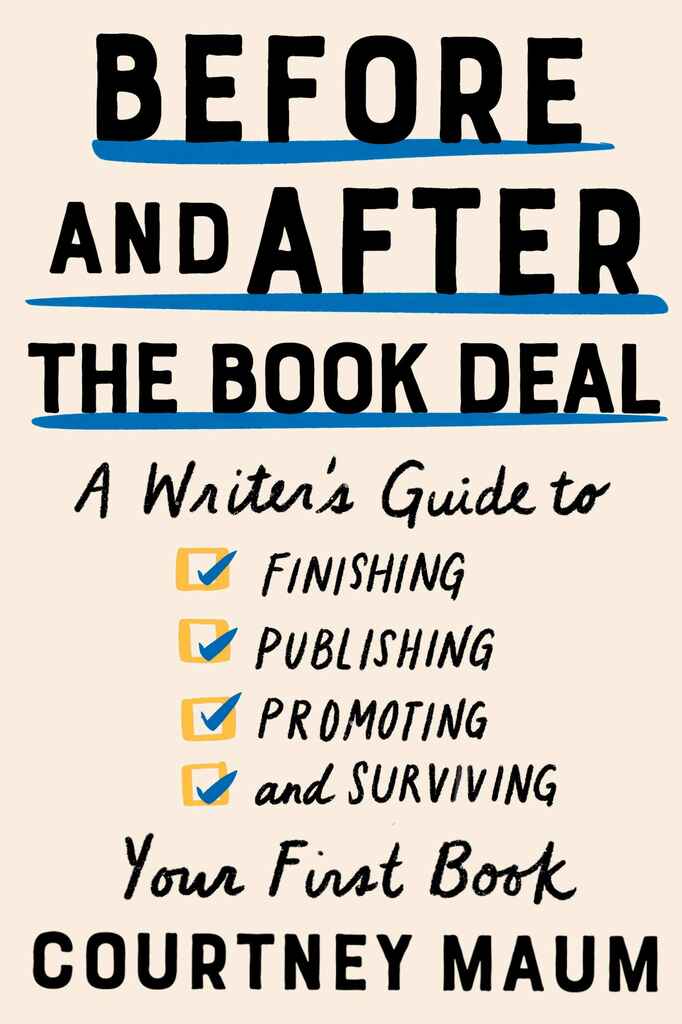 This 2020 handbook contains up-to-date advice from some of the most exciting and experienced writers in contemporary publishing, including Roxane Gay, Melissa Febos, Garth Greenwell, and Anthony Doerr. From practical business advice to MFA talk and discussing mental health for writers, this fantastic resource provides the industry advice every writer craves.
If you're a writer without many connections or just feeling like you're missing out on important insider information, this book is the answer to all your questions.
4. Book Wars by John B. Thompson 
Yes, we're double-dipping in the Thompson well, but this is well worth a read. Imparting excellent information about the present state of publishing, Book Wars investigates the technological challenges faced by the book industry in recent years and how publishers have adapted to overcome these difficulties.
Paying particular attention to digital bookselling and ebooks, Book Wars is a must-read, big-picture assessment of the present and future of book publishing.
💡 Looking for more book recommendations? Check out our post on the best books about writing! 
5. Publishing for Profit by Thomas Woll and Dominique Raccah
This comprehensive, academically-minded introduction to publishing is often found on reading lists for MA Publishing courses. However, you don't need to pay tuition fees to read this book and learn all about the inner processes of publishing houses directly from Thomas Woll and Dominique Raccah. Within its pages, you'll find insider material like sample publishing contracts and sustainable financial models for publishers.
A must-read for anyone looking to work in publishing, start their own publishing company, or with a general interest in the industry!
Books about marketing books
6. How to Market a Book by Ricardo Fayet
If you think marketing a book only begins after it's been published, you're one of the people who need to read Ricardo Fayet's How to Market a Book, the go-to guide for all things book marketing. From writing to market to building a mailing list and then planning a book launch, this book is the indie author's marketing Bible, full of practical tips and creative approaches. Best of all, you can pick it up today completely free!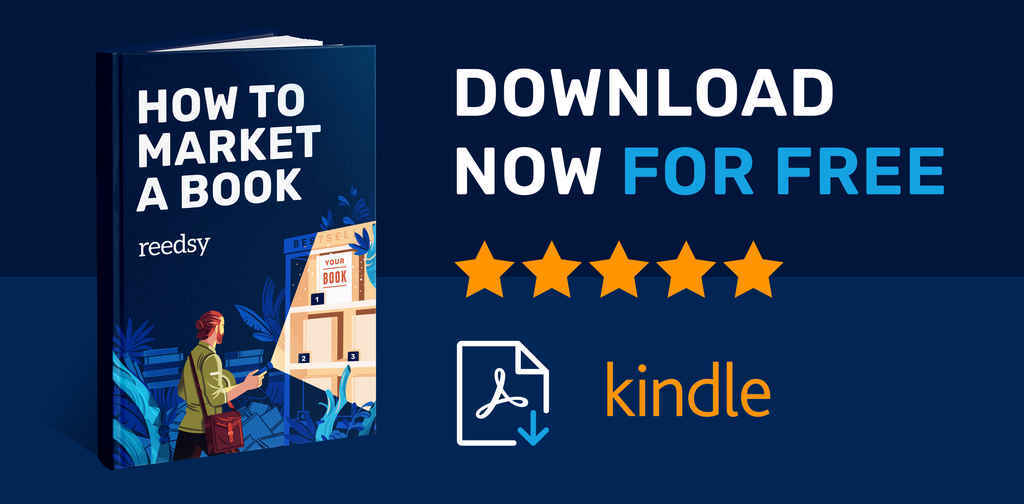 7. Let's Get Digital by David Gaughran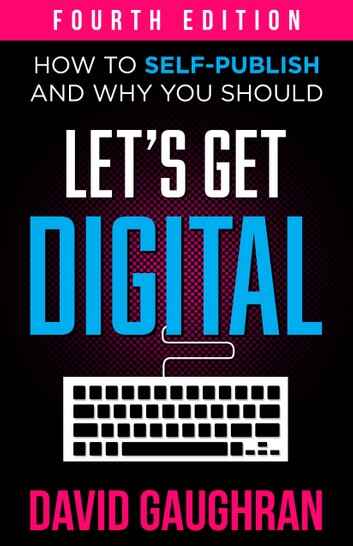 This book is an essential read for aspiring indie authors (or anyone curious about self-publishing). Author and ever-creative marketer David Gaughran talks readers through some best practices for publishing books. Let's Get Digital covers many of our favorite topics like Amazon keywords and categories and building your author platform, making it a convenient book to refer to for all your self-publishing queries.
Books to help you land a publisher
8. Getting It Published by William Germano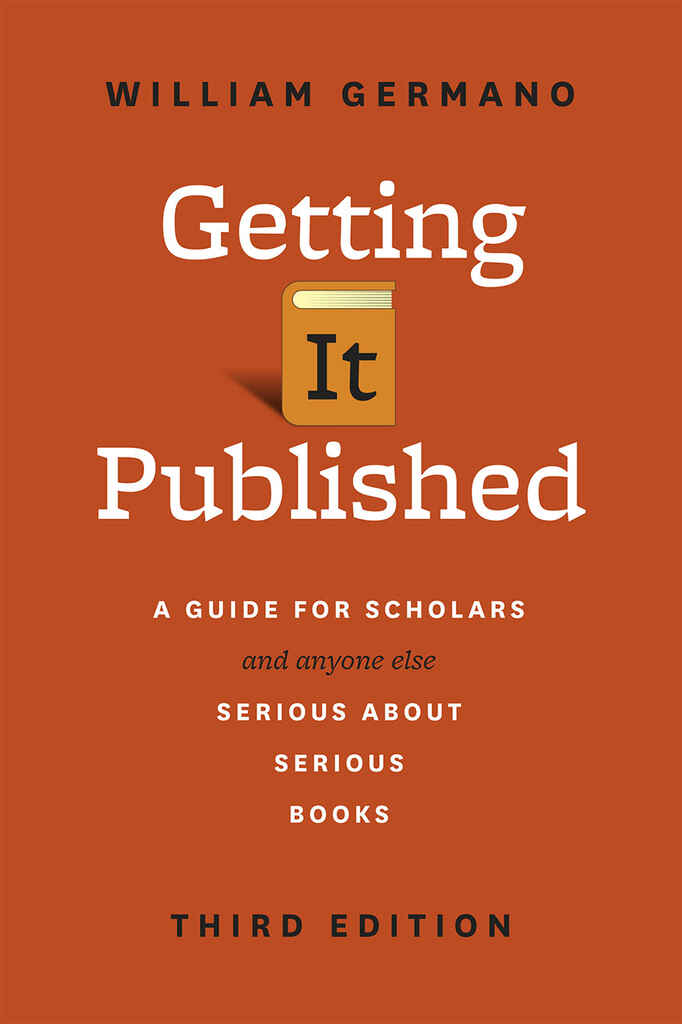 Since we've touched on the realm of academic publishing, we need to highlight William Germano's Getting It Published. There's no doubt that any scholar hoping to publish their academic work has to read this book. Germano walks you through the process from start to finish: deciding where to send your manuscript, how best to approach an editor, how to pitch your work, how to collaborate with your publisher on marketing and design, as well as finalizing less thrilling but unfortunately essential things like citations, copyright, quotations, and so on.
Written by the Vice President and Publishing Director of Routledge, you know this book is a must-read.
9. The Elements of Style by William Strunk Jr. and E. B. White
A go-to of college freshmen and prestigious authors alike, The Elements of Style is an enduring and concise guide to becoming a better writer. First published in 1918, there's a reason this slim volume has remained popular: it's simple, unpretentious, and the practical advice contained inside has not yet been eroded by the passage of time, so give it a go.
10. Annual edition of Writer's Market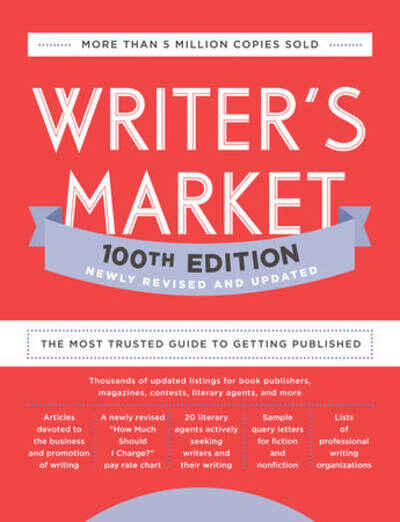 Writer's Market, a resource book published annually, contains thousands of opportunities for writers to submit their writing: from publishers accepting manuscript submissions to literary magazines, literary agents, general interest magazines, and so on.
The book begins with a general introduction on submission best practices, before divulging specific submission details, so there's something here for everyone! 
Want access to a huge list of publishers and agents for free instead? Check out Reedsy's directories below:

💡 686 Literary Agents Seeking Submissions
11. Annual edition of Writers' and Artists' Yearbook
Another resource book published annually, Writers' and Artists' Yearbook is a remarkably handy resource for UK-based writers and illustrators. Both a guide to essential issues in publishing and a directory of opportunities, this now-hefty volume has been helping authors since 1906, when it was a mere 80 pages. And here's some really exciting news: one of the editors of the Writers' and Artists' series is none other than Reedsy professional Sophia Blackwell.
Give your book the help it deserves
The best editors, designers, and marketers are on Reedsy. Sign up for free and meet them.
Learn how Reedsy can help you craft a beautiful book.
Books on growing your career as an author
12. The Business of Being a Writer by Jane Friedman
A lot of advice for writers tends to focus on style and craft, with practical business advice being reserved for nonfiction writers. But it shouldn't be that way — everyone needs to understand how their writing will help pay the bills, and what they can do to boost their career trajectory. Jane Friedman's The Business of Being a Writer does exactly this: without shying away from simple business talk, the author explains how everyone can maximize their chances of success.
We definitely recommend reading Part 5 of the book, titled 'How Writers Make Money,' as it's one of the most valuable, no-nonsense pieces of advice on this list. In the meantime, you can check out our blog post on making money as an author.
13. The Writer's Notebook: Craft Essays from Tin House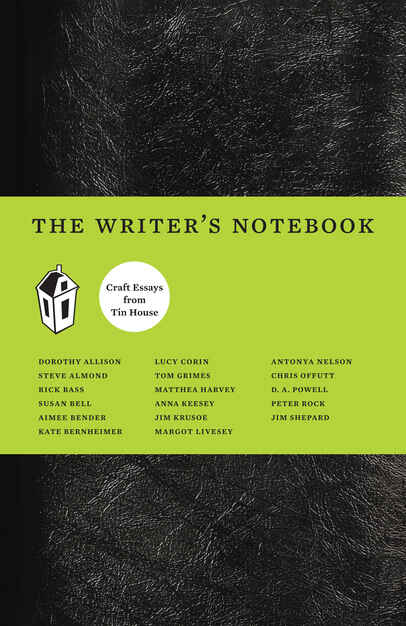 This collection of essays on perfecting your craft by Tin House features advice from some of the most prolific contemporary prose writers and poets. The Writer's Notebook combines insights from Tin House's Summer Workshops with advice from other esteemed contributors, covering everything from craft-related subjects like writing dialogue to sex scenes.
No matter the subject at hand, what's certain is that you're in safe hands when reading this book.
Free course: Writing Great Dialogue
Your journey to becoming a master of dialogue starts here. Get started now.
14. Become a Successful Indie Author by Craig Martelle
Primarily aimed at first-time authors, Craig Martelle's Become a Successful Indie Author is a short and handy introduction to self-publishing. Geared mainly toward a US audience, this part pep talk, part practical guide book will help you visualize the path to success for your specific project. What's really exciting is that, as a bestselling author himself, Craig Martelle's insights are most certainly tried and tested.
15. How To Make A Living With Your Writing by Joanna Penn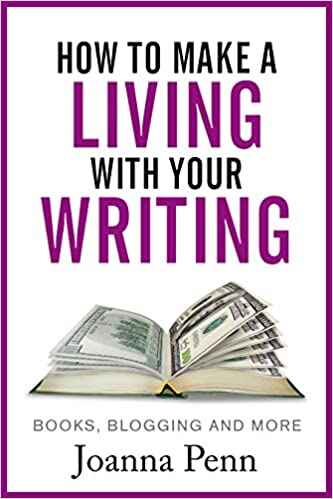 Another author who practises what she preaches, Joanna Penn draws on her experience of leaving a corporate job to live off her writing. Don't worry, this isn't as simplistic as "write lots of books that sell well" — How to Make a Living With Your Writing goes way beyond that, covering book publishing as well as other creative ideas like author services, consulting, course teaching, and professional speaking.
Even if you don't find a suggestion that suits your needs, you'll definitely find yourself in the right frame of mind to devise a new and exciting plan.
---
We hope you're as inspired by the wisdom to be found in these titles as we are — and if you'd instead rather read publishing advice for free, head over to Reedsy's blog for countless blog posts on all things publishing.