Last updated on Feb 07, 2023
How to Start a Publishing Company in 2023
If you've ever watched the reality show Shark Tank, you may have found yourself daydreaming about starting your own business. And if you're an indie author who's learning the self-publishing ropes, you might be wondering if you should start your own publishing business — as opposed to just doing everything under your own name.
So before we get to the details of how to start a publishing company, let's start by addressing that question first: should you start a publishing company? The answer might be yes if you: 
Are publishing one or more series of books (the hassle of starting a company might not be worth it if you're looking to publish just one title)
Are working in an area with a higher risk of liability (such as health-related or technical books) — or are simply looking for added protection of your personal assets
Are looking to operate as a "professional" writer (as opposed to a "hobbyist" writer)
Have a concrete brand that you would like to expand to include similar books by other authors
If these criteria don't apply to you, you're likely better off publishing your books under your own name. But if they ring a bell, then this guide to starting a publishing company is a great place to start.
Note: this advice is not coming from legal professionals, and any business ventures should be taken after consideration of local laws and consulting with professionals. What follows mainly applies to starting a company in the United States.
Disclaimer withstanding, let's get started!
The benefits of starting your own publishing company
To help you better understand whether this is the right time for you to start your own publishing company, let's look at the benefits a little closer.
Air of professionalism
While self-publishing is a major accomplishment that should be viewed with pride, many bookstores and libraries will not stock their shelves with books clearly published by authors. In addition, readers are often less likely to purchase an obviously self-published title as they'd prefer to go with books that have been vetted by publishers — which of course means they're missing out on some great reads!
One of the most obvious markers of a self-published title is that the author's name is listed as the publisher. However, if you start your own publishing company — say, Reedsy LLC or Reedsy Publishing — you can use that name as the imprint, which might give your book a more "professional" air.
Tax benefits
What is the difference between the IRS seeing your publishing endeavors as a hobby versus a business? Well, if it's a hobby, then those expenses can only be deducted from your writing income. If they consider those activities as a business, on the other hand, you might be able to deduct writing and publishing-related expenses from your non-writing income.
The IRS encourages entrepreneurs by assuming new businesses will lose money from the outset, and allowing them to offset those losses with tax breaks. If you want to enjoy the tax benefits the IRS affords, then it's key to operate as a business — and and to show that you are running that business with the aim of making a profit.
Protection from liability
You don't hear about independently published authors getting sued every day. However, writers who want added protection against any crumbling cookies will find assurance in that fact that when you incorporate or start a business such as an LLC, your personal income and assets are protected.
The ability to grow your brand
Indie authors unite? If you've already set up the infrastructure (a mailing list, traction with sales on Amazon, etc.), then looking beyond your own repertoire of titles and publishing more books that appeal to similar readers is a good idea. You can leverage all your hard work establishing your business and learning marketing to expand your brand and sell more books without having to do all the writing yourself. Of course, this comes with the added responsibility of royalty payments.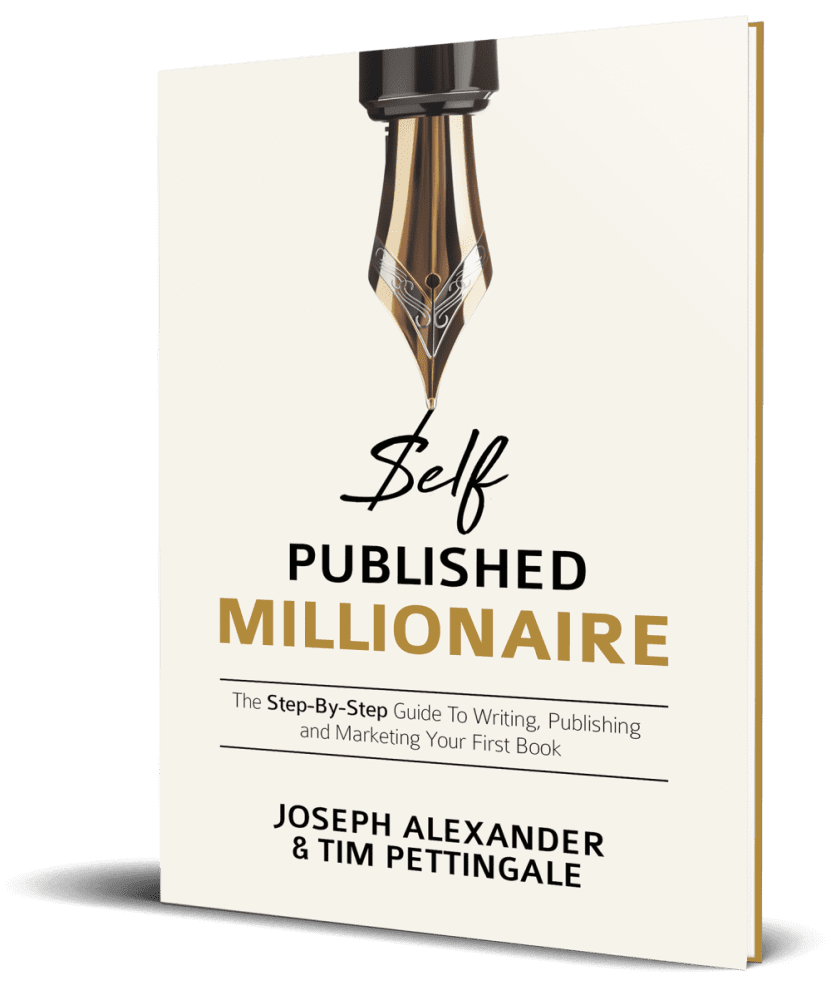 This is just how author Joseph Alexander grew his own publishing business (and became a self-published millionaire in the meantime). While writing and publishing a series of non-fiction books about learning guitar, Joseph spent a good deal of time building his web presence and learning about branding. His sales began to take off and other musicians began approaching him to publish their own books. As Joseph says, "We split the profits 50/50. I grew my publishing company and they got great royalties." His publishing company, Fundamental Changes, now boasts a long list of bestselling titles.
How to start a publishing company
Before you can fire up the presses and take the publishing world by storm, there are a few T's to cross and I's to dot to give your business the best chance for success. Here is a simple process for starting a publishing company in seven steps:
1. Set goals for your publishing company
Starting a publishing company requires authors to fully become an entrepreneur in their own right and is not an endeavor to be taken lightly. If you're toying with the idea, here are a few questions to ask yourself:
Why do you want to start a publishing company?
What kind of books do you want to publish?
Will you publish your books only, or titles from other authors, too?
What income range are you expecting this business to yield?
How do you see your business growing in the next year? Five years? Ten years?
These are questions you should readily and passionately be able to answer before you get started, as they will affect your business decisions.
2. Choose a business structure
We know, we know, can't we just skip ahead to the fun part, like choosing a company name? Not just yet, there's some important groundwork to be laid first, like deciding exactly what type of company you are looking to start.
Businesses come in many shapes and forms. When it comes to publishing in most territories, the main choices are:
Sole proprietorship: a business operated and owned by one person. The simplest business form, but not the most risk-free (keep reading).
Corporation: a group of people or an organization authorized to manage the company as a single entity. A more complex business form.
Partnership: two or more parties contractually agree to manage and operate a business
LLC: provides the protection of assets that a corporation receives with versatility and pass-through tax benefits of a partnership or sole proprietorship (meaning a business taxes can be paid through someone's personal tax return).
Most authors will decide to start their own publishing companies as an LLC or sole proprietorship, as these are the most flexible and simple business forms of the bunch. However, our personal suggestion is that you set up as an LLC. As mentioned before, LLCs offer the most liability protection, meaning your personal assets are protected from any debts incurred by the business.
For more information on what structure best suits your goals, check out the Small Business Administration.
3. Pick a business name
After all that business talk it's time to have some fun: it's time to christen your publishing company! Here's a couple of things to keep in mind when deciding on a name:
Branding. What market or niche are you targeting? In which genre does your company publish? These questions will help you refine your company's brand — and its name should be a reflection of that. If you're planning to publish middle-grade fiction primarily, choose a name that reflects that. Take a look at other publishing companies to get a sense of how their name reflects their brand.
Relatability. We live in a fast-paced world and your allotted time frame to capture someone's attention is slim to none. So it pays to be strategic when coming up with a name, and to use words that readers will already be familiar with. If there's a made-up word you really want to use, ask yourself what it will communicate — if anything — to people at first glance.
Keep it short and to the point. Superkalifragilistikexpialigetisch Press isn't a smart move.
Don't use the word "Inc." unless you are actually planning to incorporate your business
Finally, make sure whatever name you choose hasn't already been taken! Check if the name is already trademarked and then search for the availability of the URL-version on a domain registrar site like GoDaddy.
Obtain your Employer Identification Number (EIN)
Once you have a business name, you have to register it with the government. This is a nine-digit number provided by the IRS that includes information about the state the business is registered in. Think of it a bit like your company's social insurance number. Learn more here.
4. Open a business bank account
After you've received an EIN, you can register for a business bank account which will allow you to keep your business and personal finances separate. This will ensure your personal assets are protected should a lawsuit ever arise (knock on wood, this is just a precaution!) and it will make it easier for you come tax season.
Also, consider setting up a PayPal account for online transactions.
5. Set up an accounting process
Stifle that yawn, because this is an important, can't-be-overlooked step! Whether you're using a free resource like Google Sheets, a paid tool like Quickbooks, or outsourcing accounting work to a professional, nailing your bookkeeping practices down from the start is essential. It will help you track which of your efforts are paying off and ensure you have a record of all expenses which will be handy for tax write-offs.
Here are a few pieces of accounting software that might come in handy:
6. Create a company website
When people want to know more about your company, it's likely their natural response will be to Google it. A website is the best way to capture those interested leads and to tell people more about your business. 
You may be tempted to add a page to your author website, but that would be a mistake. Ideally, your publishing company should have its own public identity and branding, even if it starts out only publishing your work. If you want to gain an air of professionalism, this is the way to go. 
Again, we recommend GoDaddy for registering your domain name. A free domain like yourcompany.wordpress.com just won't do. 
7. Grow your team of publishing professionals
Trust us, your publishing company will only get by with a little help from some friends. Professional ones, hopefully, with lots of experience in publishing. Growing your team is especially necessary if you want to become one of the big players in publishing.
Launching successful titles comes with a lot of specialized work, such as editing, cover design, interior formatting, web design, marketing, etc. Luckily you can turn to online marketplaces (such as Reedsy!) to hire those services — and you don't need to break the bank at the same time. One of the benefits of starting a publishing company these days is that you can keep things pretty lean by building a network of freelancers you trust, without getting tied down to a head-count.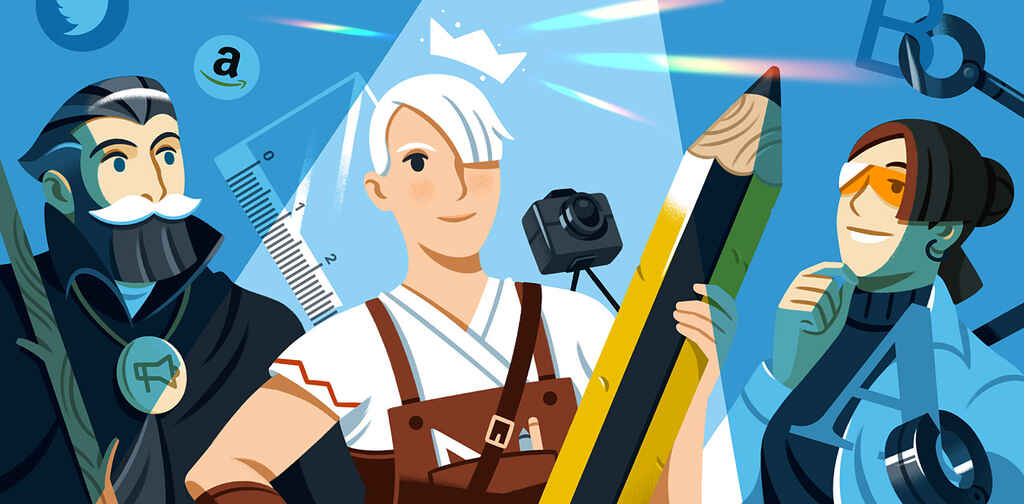 Polish your book with expert help
Sign up to browse 2000+ experienced editors, designers, and marketers.
And you won't be alone: more and more traditional publishers are looking to freelancers to help develop books.
We hope this information helps you decide whether starting a company is the right path for you, and, if so, how to start a publishing company that hits the ground running.