When Cary Hansson was ready to publish her first women's fiction novel, she decided it was time to take book marketing seriously. Wanting the same opportunities as traditional authors, she looked for a Big 5 professional to help her story stand out.
It's never too late to start marketing
Before I wrote my first novel, I'd published two short stories. I experienced first-hand how difficult it was to stand out in the sea of self-publishing. So when it came to my novel A Midlife Holiday, I couldn't bear to see it sink. This story about three middle aged women rediscovering themselves on a getaway in Cyprus was my best work yet! It was good enough to compete for bestseller spots, and I wanted to give my book that chance.
Looking into marketing for self-published authors, I discovered many free resources, but quickly found myself scrambling around, clicking on emails with no idea where to start. At the same time, I also wanted to stay on top of the next books in the series, and I didn't have the time to write and teach myself the ropes of marketing a book. While I appreciated the free resources, I knew they would take up time I would rather dedicate to writing.
What I really needed was someone who knew the publishing landscape and could show me how to reach new readers. Luckily, I had already found my editor through Reedsy, so I knew that their publishing marketplace also has talented book marketers — many of whom have experience at Big 5 presses. So once again, I turned to Reedsy.
Changing the game with a big player
When I discovered Rachel Cone-Gorham on Reedsy and messaged her about my book, it felt like I was having a conversation with a marketer from a traditional publishing house — which was indeed the case. She had been the director of social media and digital marketing at Penguin Random House for four years before she started her freelance business.

But it was the response to the extract I sent her of my book that really won me over. She was so enthusiastic and loved my work! I couldn't wait to get started.
Going into the collaboration, Rachel read the story first and drafted a comprehensive plan tailored to my book. In a Zoom call, she bridged the gap I felt the free resources always left: how do I apply marketing tactics to my book? She took me through every step of the plan and outlined how to go about my Amazon page, author brand, reviews, ads, and other initiatives specifically for my book.
Know your genre, find your audience
One of our discussions was about choosing the right genre. I always saw my writing as upmarket fiction and picked that genre on Amazon for my previous books without thinking about it twice — it was that obvious to me. So when Rachel suggested my book was chick-lit, it didn't feel like the right fit. I never enjoyed the genre myself and felt the label made my book sound shallow.
Unsure what genre you're writing in? Check out our ultimate list of book genres.
But Rachel opened my eyes to the chick-lit genre in the US and how it was different from the UK market I was familiar with. Mulling it over, I started seeing things from her point of view and put my own prejudices towards chick-lit aside. The comp titles Rachel mentioned could easily sit alongside my book in the shop, so why not chick-lit?
Funnily enough, I received a reader review not shortly after that read: This is chick-lit, grown-up, and re-defined. In hindsight, I'm so glad we shifted from upmarket to chick-lit, because it turned out to be very important for the one thing that really drove readers to my book: ads.
How to get ahead with advertising
The most rewarding marketing initiatives Rachel recommended were Facebook and Amazon ads. There are a lot of marketing basics you need to complete to set up your book for success that don't directly have a big impact on sales (keywords, book page, editorial reviews), so I was excited to finally do something that would connect me with new readers.
For the ads, Rachel explained how timing was really important — you shouldn't run ads for a book without reviews — and how pulling quotes would make my ads authentic and genuine. Rather than the author trying to sell them something, a review or book snippet had more of a word-of-mouth or sample feel.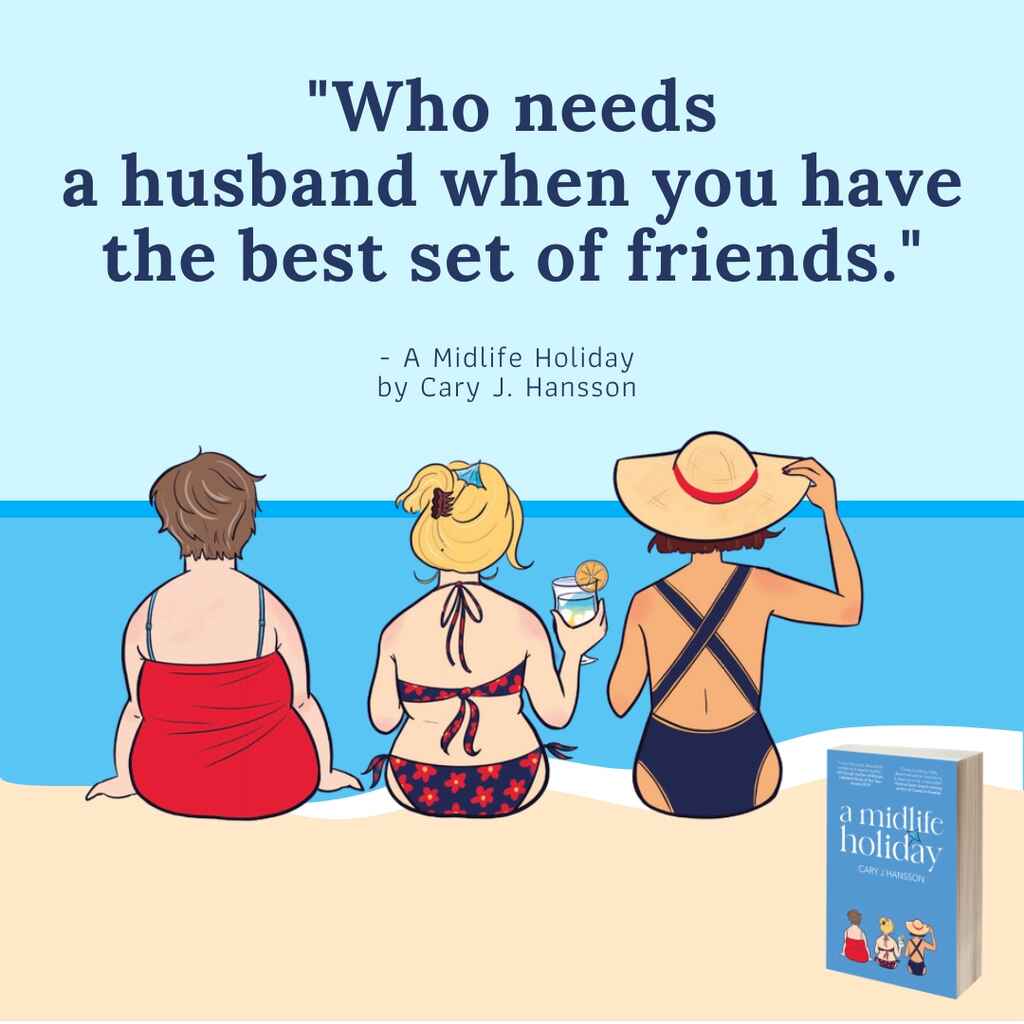 Once I had my ads up and running, I quickly started worrying about the money I was spending, and it was here that Rachel gave me a really valuable insight. She told me that it's enough for ads to break even. In other words, for every dollar spent on advertising, if I get a dollar back then the ad is considered successful.
Books sell through word of mouth. I pay for my first reader (via an ad), but they may recommend my books to others — and this is where I make a profit. I hadn't considered this and without that knowledge, I may not have pursued what has ultimately proved to be a successful strategy.
The ripple effect of good marketing (and a good book)
At the time of writing, it's been almost a year since I published Midlife Holiday. I am close to 5,000 sales, nearly all of which were at full price! I've also been selected for Amazon Kindle Deals and even been awarded the All Stars Bonus, which is a monthly bonus for KDP books with the most pages read. And I've now had an approach for the screen rights!

But what's been the most amazing to see is that all of our efforts have paid off three-fold! The new readers we reached for book one stayed on for book two (350 pre-orders) and three (650 pre-orders) — the result of a well-written and well-marketed book.
Of course, I don't solely rely on my core readership for the next installments, and as I continue publishing books, I keep returning to Rachel's plan. It's the blueprint for marketing all of my books in the series — there are so many ideas, I haven't even tried out everything yet!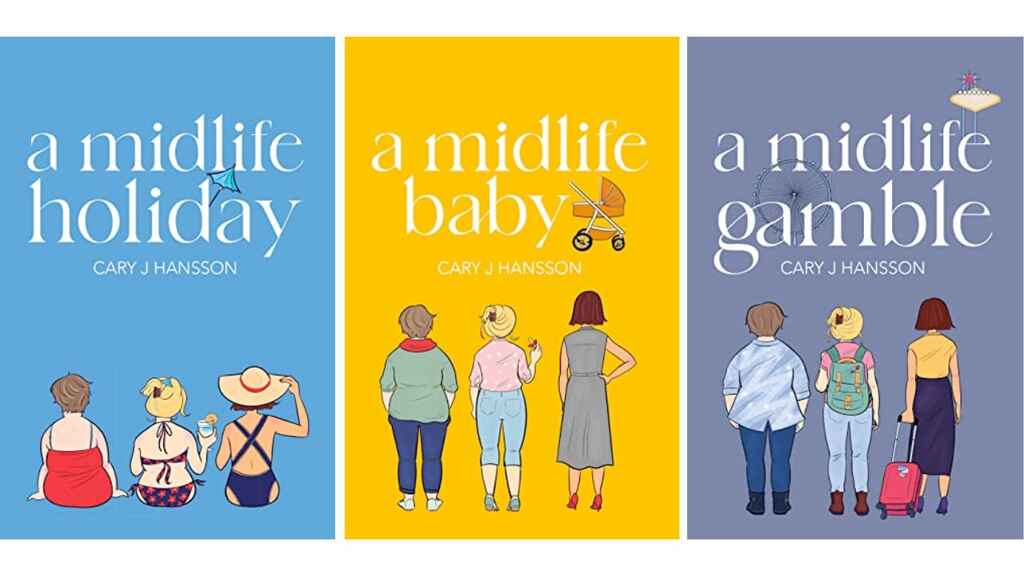 Looking back, I can honestly say my books got the special treatment, and I did everything I could to successfully launch my first novel and the series into the big ocean of self-publishing. Rachel was worth every penny, so for those who are looking at a long term career I'd say a professional marketer will be an expense you won't regret.