12 Common Themes in Literature Everyone Must Know
By nature, literary themes are broad and universal. It's no wonder, then, that certain themes come up again and again across the spectrum of literature, from novels and short stories to poetry and creative nonfiction. That's not to say that works which share a common theme tackle it in the same way — indeed, the beauty of themes in literature is that they can be approached from multiple perspectives that offer different thematic statements (in other words opinions on said themes).
Here, we'll be focusing on broader thematic concepts, with some examples of how themes are being used. Whether you're looking to identify common themes or searching for the right kind of inspiration for your next writing project, this list is just what you need. 
1. Power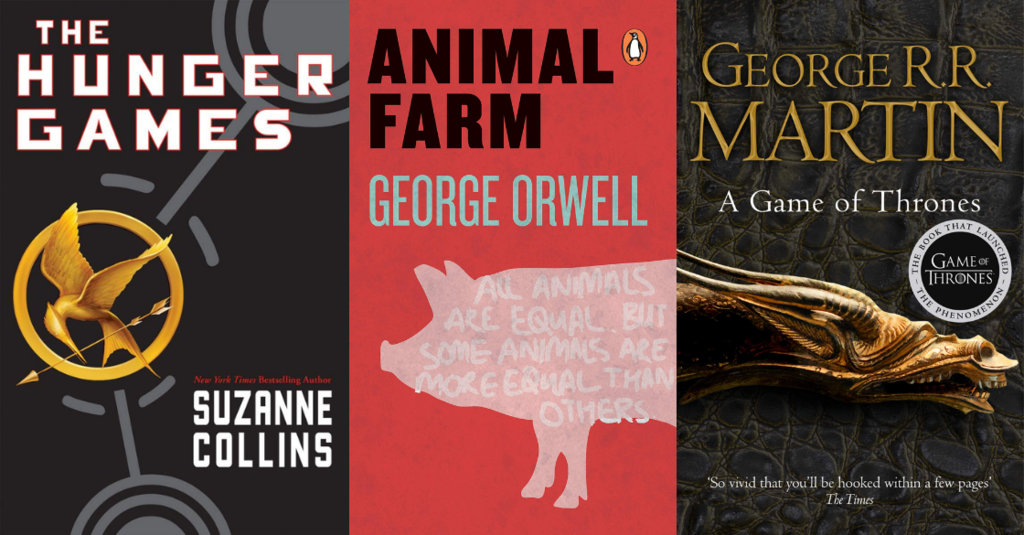 Like you might see anytime you turn on the news, power (or the desire for it) makes people do crazy things. This is naturally reflected in fiction. From dystopias (Suzanne Collins's The Hunger Games trilogy, for example) to fantasy (like that other famous trilogy The Lord of the Rings, or that little-known series by George R. R. Martin called A Song of Ice and Fire) and classics like George Orwell's Animal Farm, the concept of power has fueled countless literary projects. Sometimes the focus is power's corruptive abilities, sometimes it's the exchange of power between oppressive states and individuals, sometimes it's simply the power of dreams. Regardless, the element of power remains central.
Got your power dynamics sorted but not sure how to structure your story? Download our free template on book development.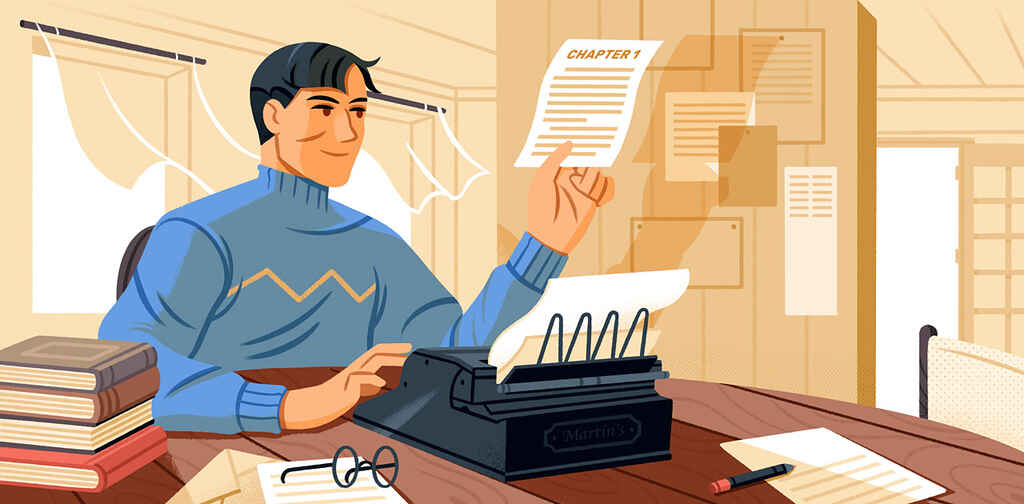 Get our Book Development Template
Use this template to go from a vague idea to a solid plan for a first draft.
2. Family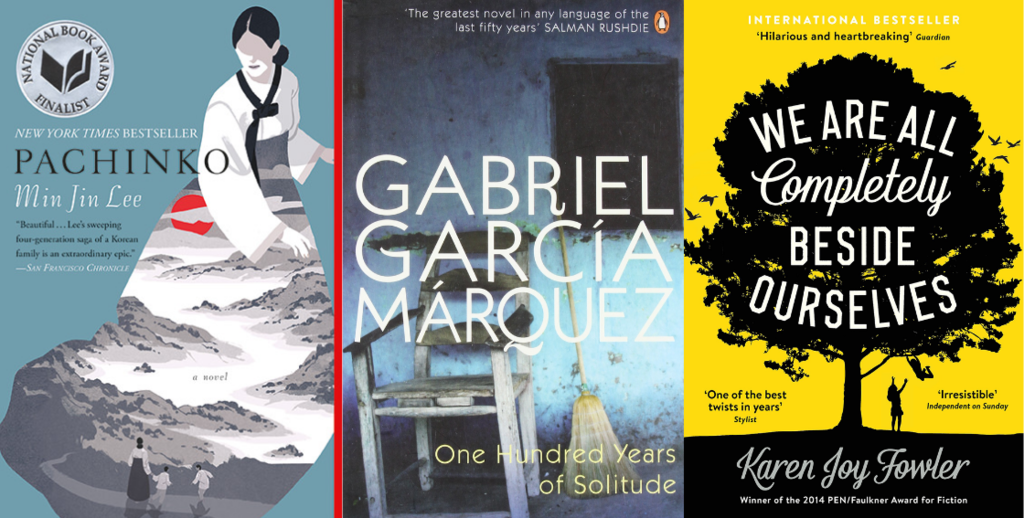 Family relationships and dynamics make for the most interesting and complex sources of conflict in literature. From intergenerational epics like Min Jin Lee's Pachinko and Gabriel García Márquez's 100 Years of Solitude to contemporary novels like Karen Joy Fowler's We Are All Completely Beside Ourselves, books have always asked what the meaning of a family is, and will continue to highlight both the dysfunctional and wholesome relationships within them.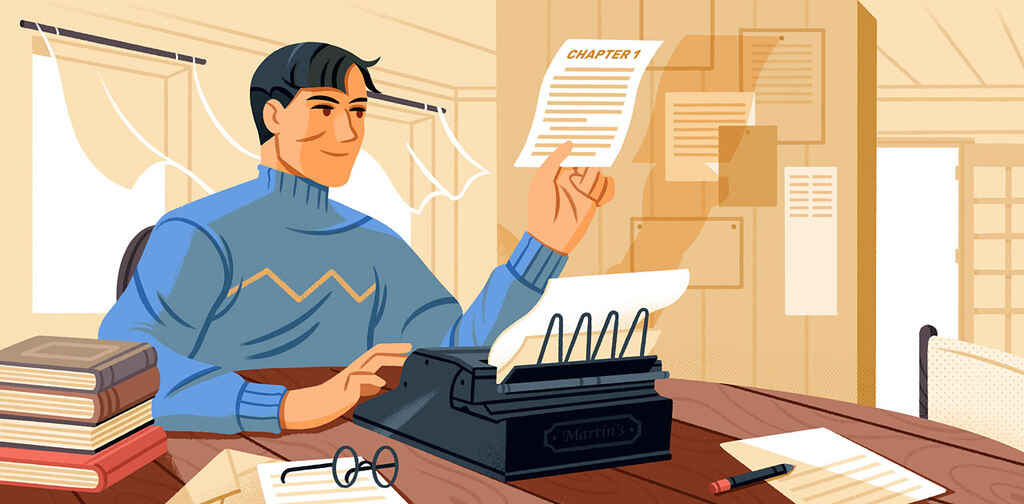 How to Write a Novel
Author and ghostwriter Tom Bromley will guide you from page 1 to the finish line.
3. Identity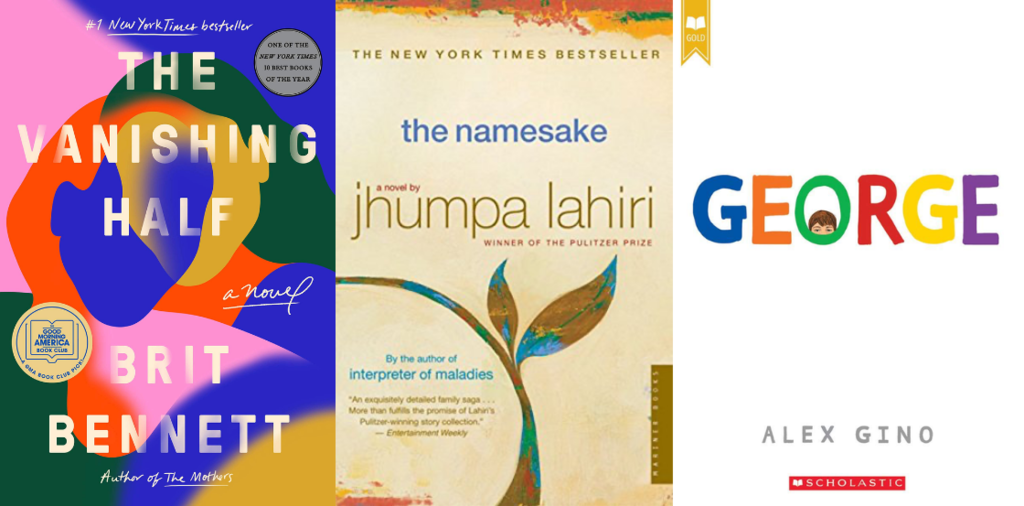 Questions of identity and the labels that come with them are powerful animating forces in much of literature. From representing one's ethnic or racial identity (Brit Bennet's The Vanishing Half and Jhumpa Lahiri's The Namesake, for example) to gender identity (e.g. George by Alex Gino) and mental health diagnoses like in Sylvia Plath's The Bell Jar, who we are is one of the fundamental questions we must face. For some writers, literature is a place to try and answer that question for themselves or the group they identify with; for others, it's a place to dismiss the need for labels and embrace a self that exists at the intersections of various groups. This is also a theme connected to the way society impacts the way we perceive ourselves and others. 
🏳️‍🌈 Check out some more book recommendations about queer identity over on our list of the best LGBT books!
4. Loneliness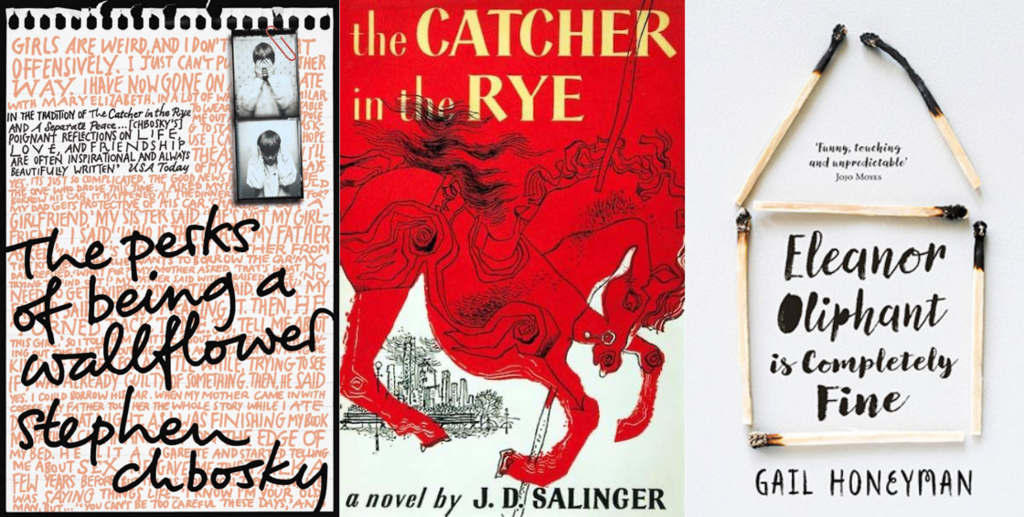 Is there anything more writerly (or typically associated with writerliness, anyway) than the image of a lone, isolated scribe visible inside a lit window at night, typing away into the dark? Or (let's face it) the loner in school, symbol of misfits all over? From the famous alienated high schoolers in The Perks of Being a Wallflower and Catcher in the Rye to more recent bestsellers like Eleanor Oliphant is Completely Fine, there's no shortage of loners, isolated misfits, or content-to-be-alone introverts in literature. Whether the theme is used to show that human nature is inherently lonely, to criticize dependence, or to argue that loneliness is a societal privilege (A Room of One's Own-style), these are stories that never fail to be deeply affecting.
5. Friendship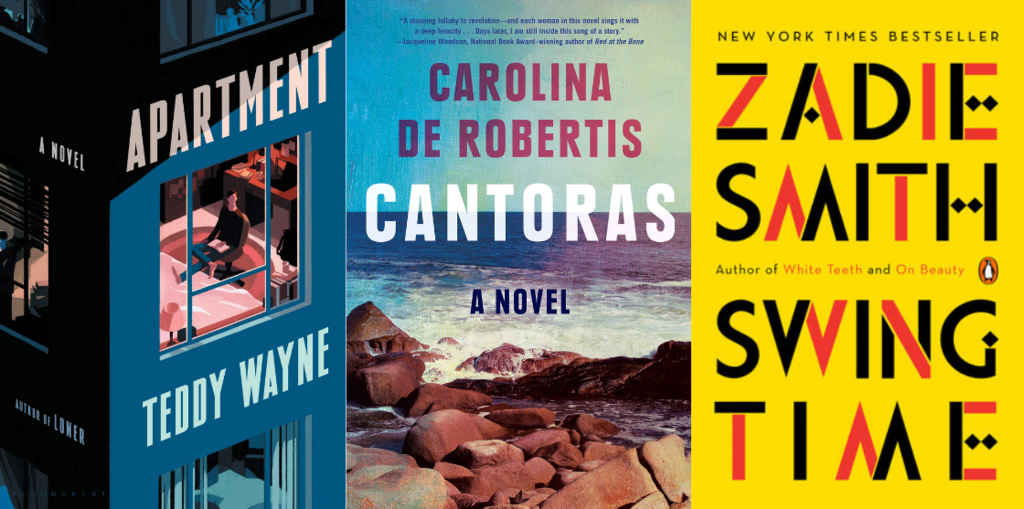 Friends, it's often said, are the family we choose for ourselves — and the bonds we have with them are just as complex, potentially tense, or heart-warming as familial bonds. Childhood friends are often at the heart of children's classics like The Secret Garden or Charlotte's Web. In books for young readers, friendship is commonly praised for its selflessness and camaraderie. It remains a common theme for books that deal with young adulthood, coming-of-age narratives, and even later life, as titles like Teddy Wayne's Apartment, Zadie Smith's Swing Time, Hanya Yanagihara's A Little Life and Carolina de Robertis' Cantoras show. In such stories, friendship is also thematized for its absence, its tensions, shortfalls, and failings. No single friendship is the same, and the same is true of their literary representations.
🎉 To discover more books, head to Reedsy Discovery, our dedicated platform for readers and reviewers!
6. Free will vs. Fate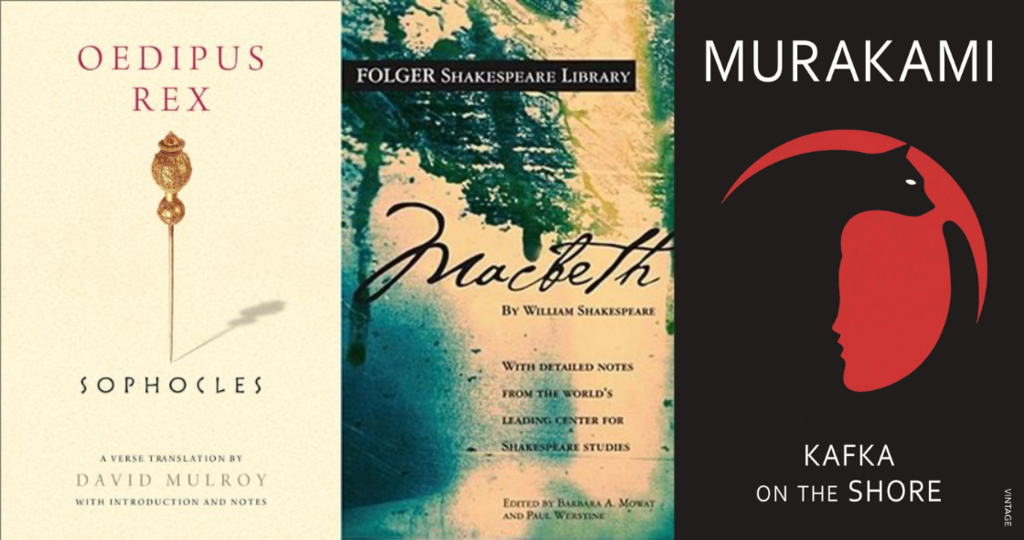 A common type of conflict as well as a literary theme, the friction between one's ability to determine their own future and their externally determined fate can be found in many enduring classics, especially plays! From the ancient Greek play Oedipus Rex, Shakespeare's Macbeth and Christopher Marlowe's Doctor Faustus to beloved children's series Harry Potter and Haruki Murakami's Kafka on the Shore, the tension arising from the sense of external expectations and pressures and the notion of self-fulfilling prophecies is, ahem, fated to be a part of literature forever.
Fate is often what knocks at the door of the hero in the first act of a novel. Learn about the 3-act story structure in our free course.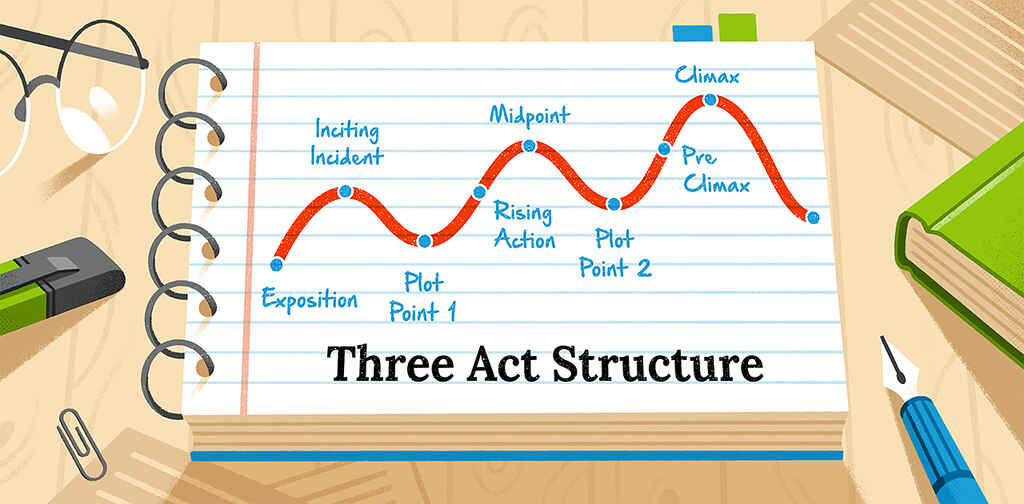 How to Plot a Novel in Three Acts
In 10 days, learn how to plot a novel that keeps readers hooked
7. Hope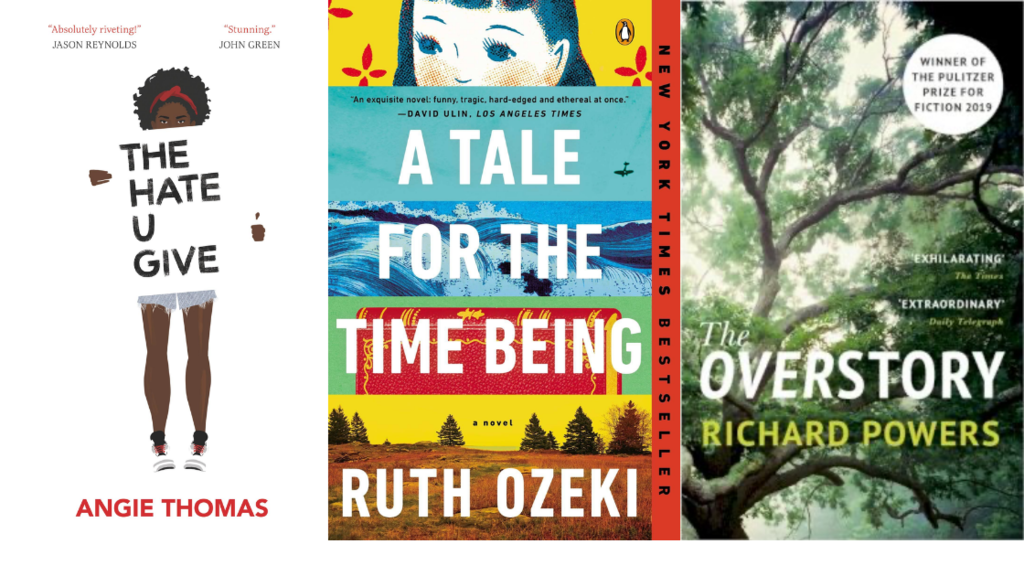 Hope springs in the most unlikely places — and for books, that often means stories of loss, despair, or disaster. Memoirs of suffering or hardship, like Paul Kalanithi's When Breath Becomes Air, tend to end on a note of hope, whereas stories about social issues like racism or climate change also tend to locate reasons for optimism. Examples here include Angie Thomas's The Hate U Give, Richard Powers' The Overstory, and Ruth Ozeki's A Tale for the Time Being.
📚 Our list of the best memoirs is sure to find you some more hopeful books to read.
8. Love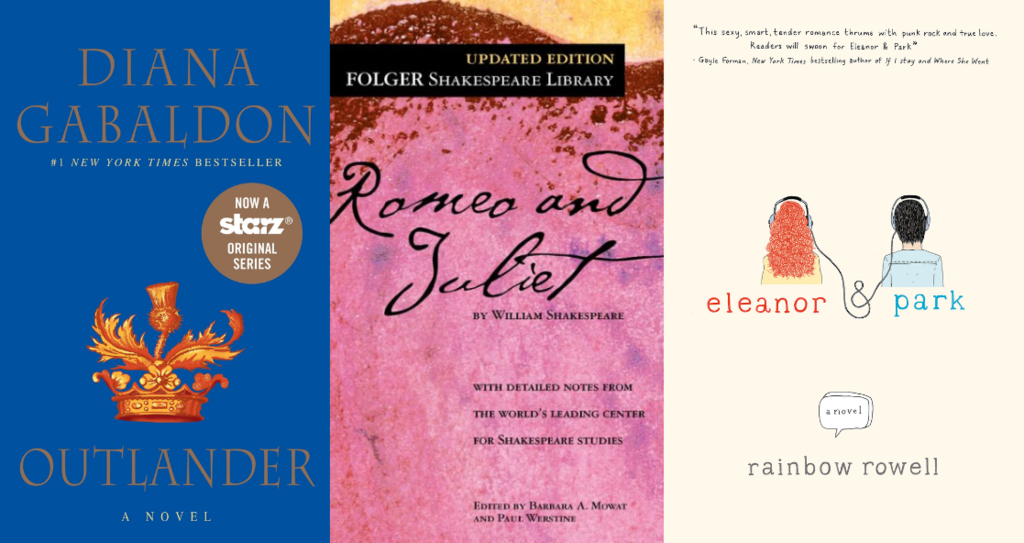 *Sighs in lovestruck ❤️* Ah, yes. Romance is yet another of those undying forces that has sustained works of literature since the beginning of time, and it's not about to stop. From literary fiction and classics like Romeo and Juliet to YA heartwarmers like Rainbow Rowell's Eleanor and Park and Casey McQuiston's Red, White, and Royal Blue and epic historical fiction like Diana Gabaldon's Outlander, romantic love (or the heartbreak resulting from the lack of it) lies at the center of books from more genres than just romance. Some authors use this theme to write delightfully comforting works that offer readers an escape from their routine, while others ask what it means to be dependent on another person, or observe the changing dynamics within a relationship. Whatever the overarching opinion, stories that focus on love promise to be deeply emotionally resonant.
9. War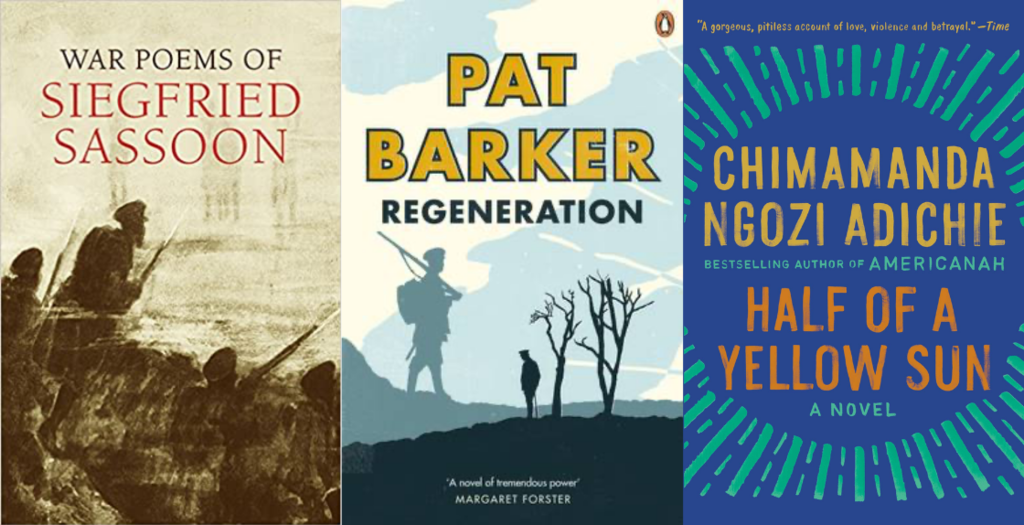 From war poets like Siegfried Sassoon and Wilfred Owen who wrote about the toll of World War I to modern novels exploring its emotional and social consequences (e.g. Pat Barker's Regeneration trilogy and Chimamanda Ngozi Adichie's Half of a Yellow Sun), violence and conflict works could constitute an entire genre of fiction in themselves. 
10. Childhood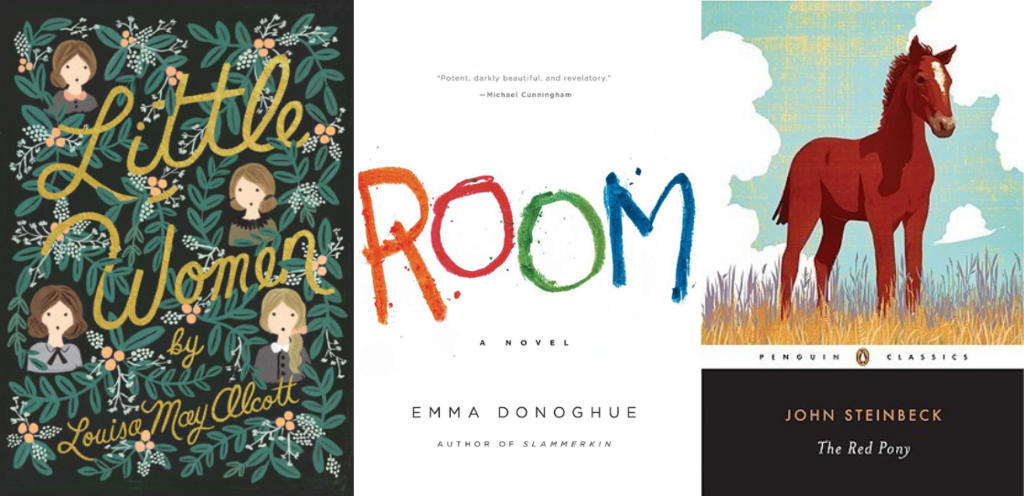 Our childhood years might not necessarily define us, but they're still pretty integral in terms of changing who we want to be. So whether it's to look back at our childhoods with nostalgia, to acknowledge the bitter realizations that followed it, or to simply consider the point of view of a child, childhood keeps coming back as a prevalent theme in literature — and three examples that do just these things are Little Women by Louisa May Alcott, The Red Pony by John Steinbeck, and Room by Emma Donoghue.
11. Coming of age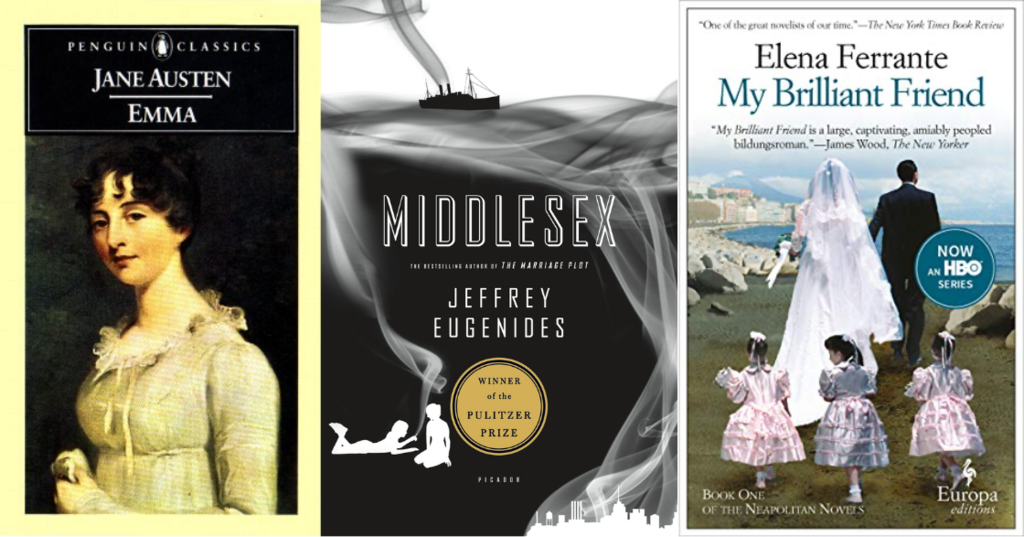 Entering adulthood is another period that brings many changes, and so the time during which people come of age tends to be a common theme. In books as varied as Jane Austen's Emma, Jeffrey Eugenides' Middlesex, and Elena Ferrante's My Brilliant Friend, growing up, maturing, and coming into your own are thematized to show the uncertainty and empowerment that comes with this stage of life. 
💡Head to our list of the 70 best coming-of-age books for more examples!
12. Environment and climate change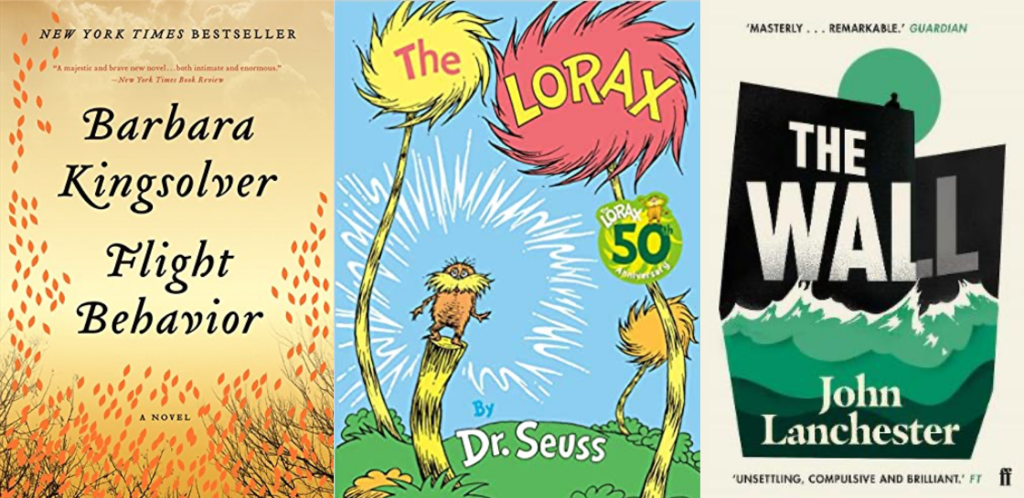 Unfortunately, the planet is warming up. And as the planet's temperature grows, so do concerns about our future as a species — which leads to an increased prevalence of the environment or climate change appearing as core themes in literature. Now that ecofiction and "cli-fi" are becoming more popular, books like Barbara Kingsolver's Flight Behavior, John Lanchester's The Wall, and Dr Seuss's The Lorax will see their themes discussed more than ever. 
✅
Test your theme-detecting skills!
See if you can identify five themes from five questions. Takes 30 seconds!
We hope this list has been handy! Remember that your own book doesn't need to tackle a new-found, unbelievably novel theme to have merit: as long as you approach a theme in a fresh way, it's completely natural for others to have discussed it before you. 
---
If you're a writer who wants to start working themes into your stories, be sure to check out the final section of this guide.