What is in a Book Proposal? The 7 Key Elements for Pitching a Book to Publishers
A book proposal is a document sent by nonfiction authors to pitch their book idea. Commonly 15-50 pages long, a book proposal includes an overview of the book, an author bio, comparable titles, potential marketing strategies, a chapter outline, as well as some sample chapters. It's not a complete manuscript, but instead a chance to gain a publisher's interest in your book.
While some publishers will have different specifications for their preferred format, most book proposals follow a similar structure, so let's dive deeper and look at the 7 most common elements of a book proposal.
Essential parts of a book proposal:
Overview of the book
Proposals start with an overview of the book — a short "elevator pitch" with the unenviable job of hooking an agent in and getting them interested in the project. It will usually be less than two pages long and should hit the key facts about a book: its topic, themes, and intended audience. The overview will also provide insight into the significance and reach of the book, explaining why the subject matter is important and how this book is unique or will fill a gap in the market.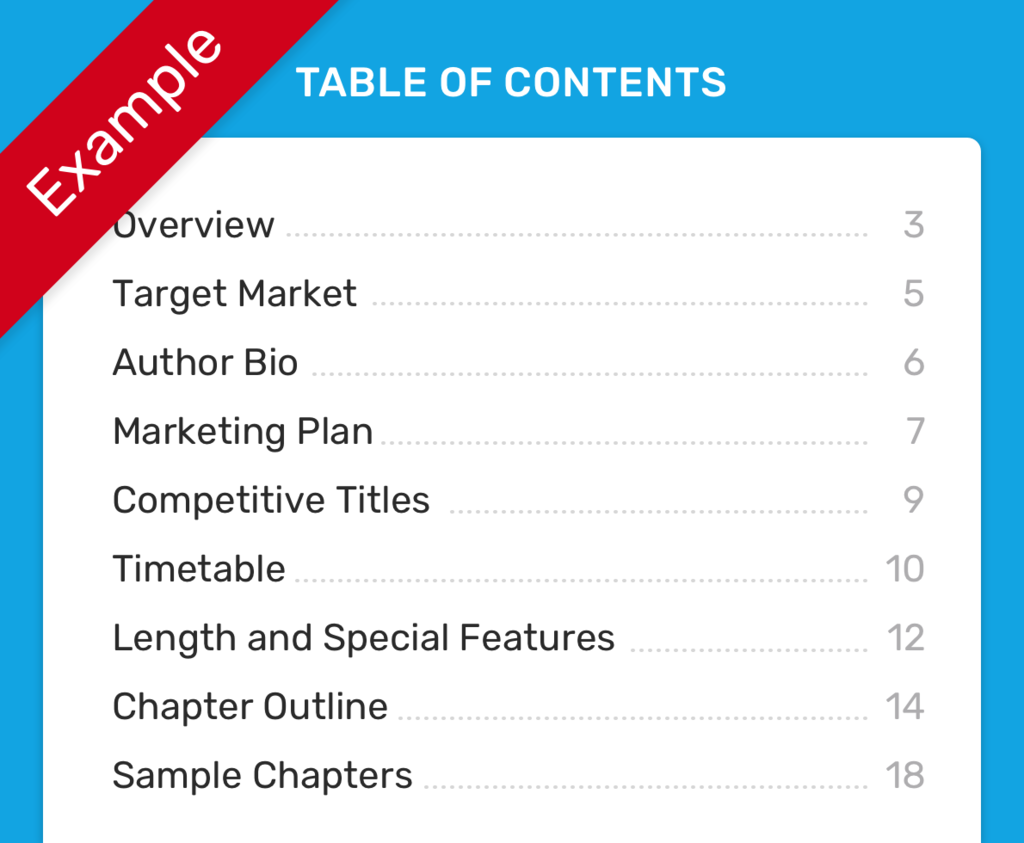 The overview will also include some insight into the author, comparable titles, and how the book will fit into the current market, but this will be only in passing. These elements will be expanded upon in later sections of the proposal.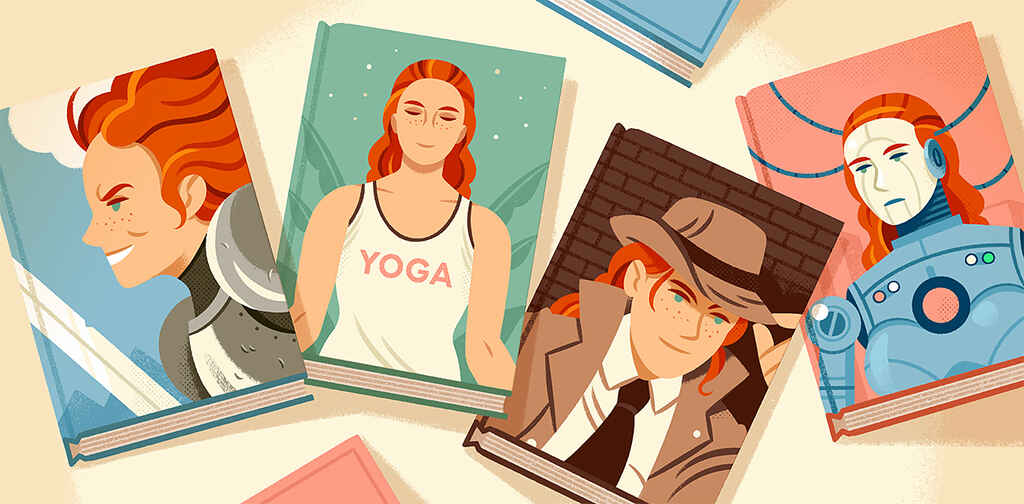 Book Proposal Template
Craft a professional pitch for your nonfiction book with our handy template.
Market analysis
This section (also under two pages) will analyze the book's target market. As well as identifying who is going to be interested (e.g., "single parents," "burnt-out young professionals," "educators"), the market analysis should also attempt to quantify this market to show how many people could be interested in the book. Any evidence of demand for the book — such as reviews or endorsements from experts validating the book's idea — would also go here.
After analyzing the target audience, the next stage is to examine how the market currently caters to that readership and outline how this book differs from those existing works. This will usually involve an analysis of four-to-eight comparative titles within the market, explaining for each how the proposed book would challenge, improve on, or update the contents provided.
Author bio and platform
This page-long section will provide an overview of the author's qualifications and expertise in the field to demonstrate that they're the right person to write this book. The author bio will usually include:
Educational and professional background
Any awards or accolades
Author platform (social media presence, etc.)
Previous publications
Speaking engagements
Any previous press
Personal endorsements from industry leaders
An author photo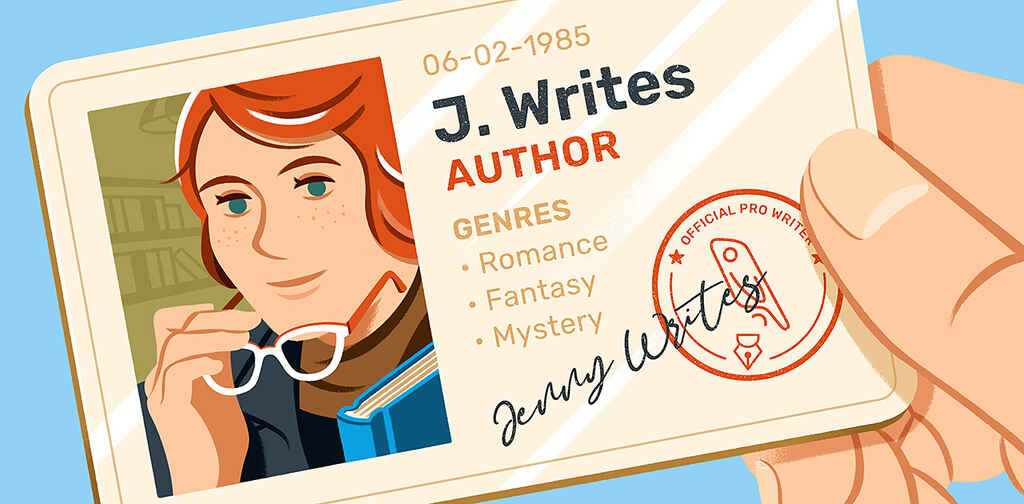 Grab our Author Bio Template
Use this to write an awesome "about me" in less than 5 minutes.
As well as bolstering the author's credibility,  the bio will also come in handy in the next section.
Marketing plan
This section isn't a fully fleshed-out marketing strategy; instead, authors should use this 1-2 page section to lay out actionable steps they intend to take in the marketing of their book. This might include speaking engagements they could secure, interview or podcast appearances, or media connections they could use to generate buzz. 
The marketing plan will explain how the writer plans to leverage their pre-existing audience (as established in their author bio) into a successful launch. Authors will sometimesconsult a marketer to help with the section of the proposal.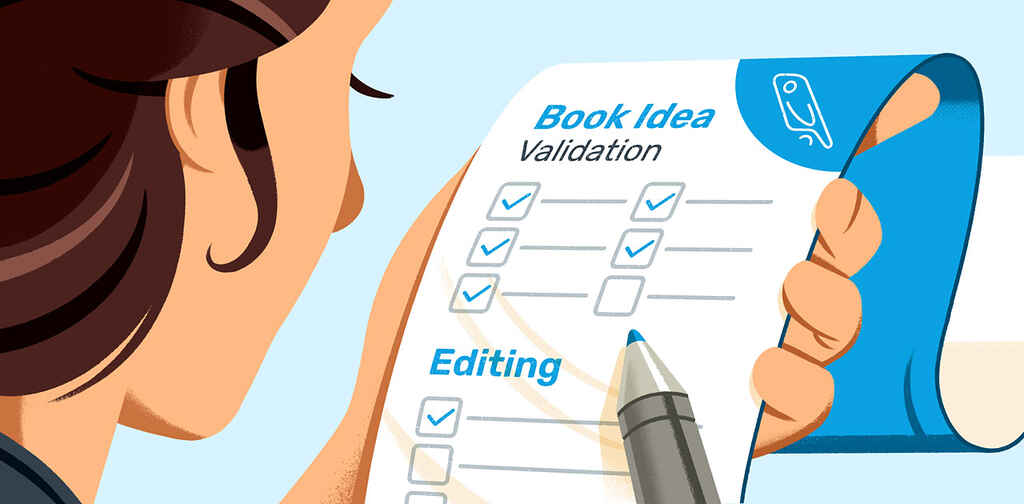 Reedsy's Book Marketing Checklist
Tick all the boxes, from ads to networking to social media and beyond.
Chapter outline
This section provides a detailed outline of the book and its structure, including a chapter-by-chapter breakdown. These breakdowns should include the chapter title, a summary, an estimated word count, and a breakdown of the topics covered in that chapter. These breakdowns shouldn't be longer than a couple of paragraphs per chapter. They should be specific enough that the publisher understands what the book will contain and, more importantly, feels assured that the author has properly developed and fleshed out their "big picture."
Sample chapters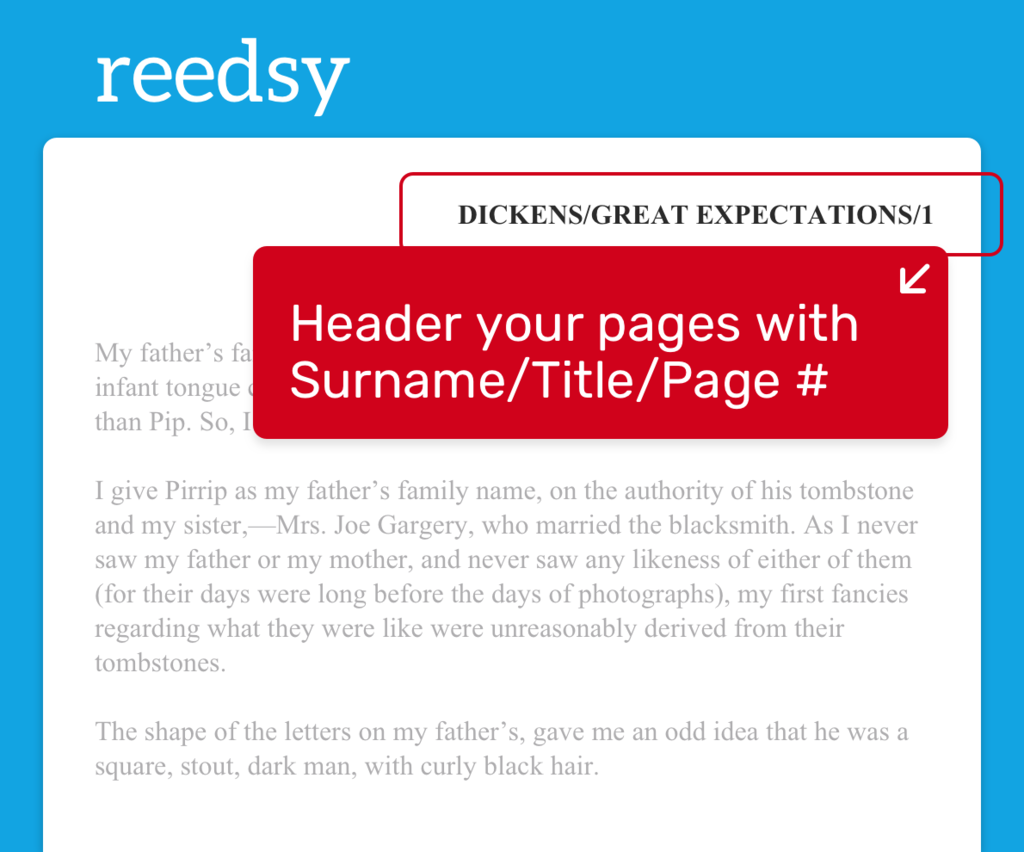 Next, the author should provide one or two complete chapters that give a sense of the book's tone and quality. These shouldn't be drafts, but instead should be as close as possible to a polished final product. Many authors will work with a professional editor or ghostwriter to deliver these chapters.
Note that these chapters aren't necessarily the book's first chapters but a taster that captures the essence of the book in terms of content and style.
Perfect your book proposal with a ghostwriter or editor
Connect with hundreds of experienced professionals on Reedsy
Learn how Reedsy can help you craft a beautiful book.
Conclusion
This brief final section should provide insight into the project's timeline of the book and where it currently is in the writing process (x chapters written, a complete first manuscript, or only at the early stages of drafting). There should be an estimate for the final word count and and indication of how much is already written.
The conclusion should also outline any special assistance the author needsto complete the book. For example, if they require an illustrator, photographer, or other professional to create assets for the book. If the author is already working with these collaborators, it should be mentioned here.
It's also common practice to thank the publisher for their consideration in the conclusion and to include some insight into why the publisher in question has been contacted — for example, if the book fits in well with their previous offerings, or if a respected author in the field works with them.
---
Now that we've seen what elements go into a professional pitch document, how would you like to create your own? Head to the next part of this guide for out 8-step process for writing a book proposal.