A Freelancer's Brief Guide to the Reedsy Publishing Marketplace
The Reedsy marketplace is a platform where qualified and experienced publishing professionals can advertise their services and meet their next clients. In this post, we'll be giving you a brief guide to how it works, and answer some of the burning questions you may have about freelancing through Reedsy. 
What is Reedsy?
Reedsy is the go-to site for everything writing and publishing related and a marketplace connecting over 1,500,000 authors with 3,500+ editors, designers, illustrators, ghostwriters, marketers, translators, and web designers. Reedsy also provides different types of resources for both authors and professionals 一 from writing tips, to industry insights, as well as an author-friendly writing tool, and much more.
It's the ideal place for authors who care about their projects, and are looking for personalized services 一 and for freelancers looking for quality projects to work on.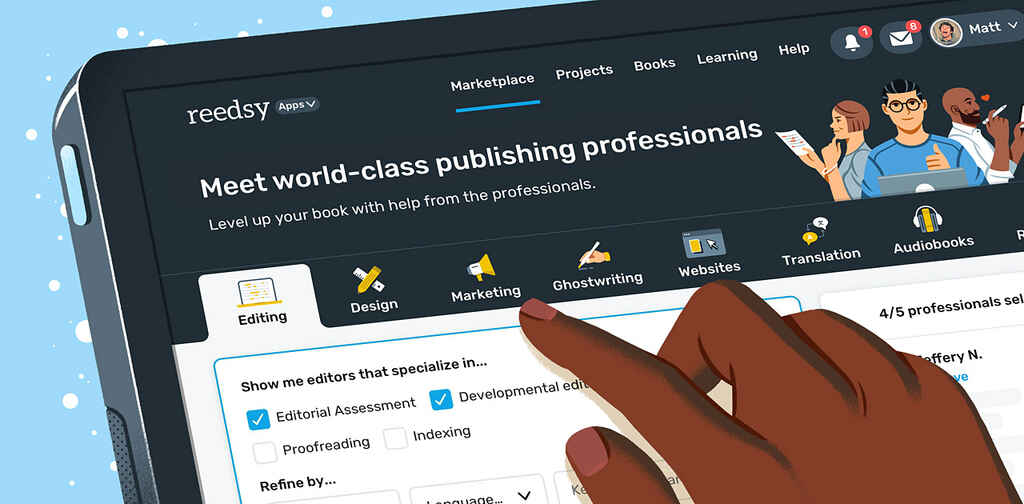 Supercharge your freelance career
Find projects, set your own rates, and get free resources for growing your business.
How does it work?
In order to join Reedsy as a freelancer, you'll need to create a "Professional" profile: a page that introduces you to clients, and contains your qualifications and portfolio. 
The profile will be publicly available once you create it, but in order to be featured on our marketplace and receive requests from our authors, it needs to be reviewed and accepted by the Reedsy team.
👆 Please note that the team who reviews your profile is made up of humans, not AIs. We review a lot of profiles every day, so it may take some time before we get to yours. However, if you don't hear back from us within 10 days of submitting your profile for review, please feel free to get in touch to ask about your status.
If you're accepted, authors will be able to send you requests for projects based on the services and genres you've indicated. You can accept, decline, or discuss any project, which gives you control of your own schedule. You're also free to set your own rates and negotiate them directly with each client as you see fit.
Is there a cost to joining?
It's free to be listed on Reedsy and use our resources, though we take a 10% collaboration fee for all projects on the marketplace. You can read more about that here.
What are some of the benefits for professionals?
Freelancing through Reedsy provides security for both the author and the professional. For instance, we take care of invoicing and payment procedures for you to ensure that you always get paid on time for the work you do. All you need to do is set up a Stripe account and decide on a payment schedule with your clients and we take care of the rest. We also draw up contracts, which you can adapt to your needs, and offer communication, file sharing, and project management all in one place.
Lastly, Reedsy will mediate between you and a client in the case of a dispute to make sure that all parties are protected throughout the collaboration. This is part of our project protection policy, which you can read more about here.
Who can join the marketplace?
Anyone can join Reedsy but, as mentioned, only the professionals who meet our requirements will be verified and searchable on the marketplace. We've written a whole post on our selection criteria which we recommend you read, but here's a (very) quick (and incomplete) summary: 
At least 3 years of professional experience in your profession (editing, designing, etc.).
Demonstrated experience on a minimum of 5 published books that are well-reviewed on Amazon, Goodreads, Apple Books, or Google Books.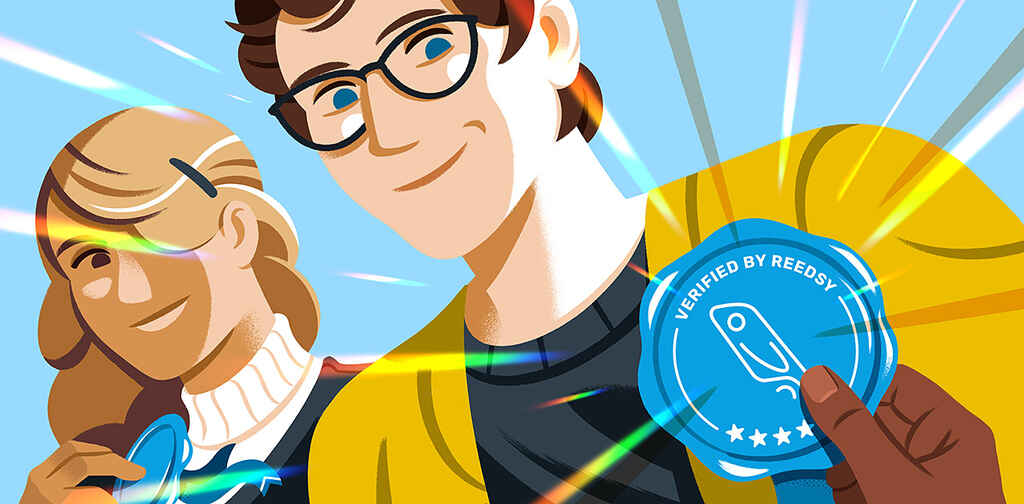 These are the absolute minimum requirements to freelance with Reedsy, though there's some flexibility to accomodate for the nature of the different professions.
Here's a quiz you can take to get a sense of whether you meet our requirements:
💼
Are you ready to join Reedsy?
Find out here! Takes 1 minute
Can I join even if I work full-time for a publisher?
Absolutely! You don't have to be a full-time freelancer to join Reedsy. We give you complete freedom over your working calendar, so you can pick how many (and what kind of) projects you want to work on. There's no quota you need to meet, so if you simply want to freelance on Reedsy for some extra income, that's totally fine.
Just make sure that you don't have a clause in your current employment contract that could prevent you from offering freelance services on the side.
Will there be enough work for full-time freelancing?
We have plenty of freelancers working full-time through Reedsy. In fact, some freelancers join our website thinking it will be a side hustle, but soon find themselves with more work than they had expected (and often for better pay).
💼 We're not just saying that to sound good. Check out fantasy editor Rebecca Brewer's story in this webinar.
There are no guarantees as a freelancer, but if you create a strong profile and put effort into your offers to authors, there's no reason you shouldn't be able to work full-time and earn well via Reedsy. With our large client base and stringent selection criteria, there's more than enough work to go around.
What type of projects can I expect?
You can expect to find work from authors of all genres and in different stages of the writing process on Reedsy. They turn to us for help with everything from query letters, to website design, to Amazon marketing ads — and that's just the tip of the iceberg. Ultimately, the types of projects you get will depend largely on how you set up your profile.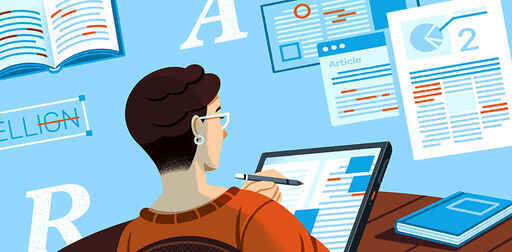 The search function that authors use to browse our marketplace is quite sophisticated, so the more specific you are when setting up your profile, the more projects that fit your skills and interests will come your way.
💡 Looking for insights on how to set up your Reedsy profile for the best results? Check this article out. Or why not listen to this webinar, where Reedsy's own Head of Operations spills the tea on how to optimize your profile to increase your visibility on the marketplace.
Example collaborations on the marketplace
To give you some insight into the type of projects our freelancers are working on, here are three examples:
By Sea & Sky
Editor Fiona McLaren was hired for a developmental edit of By Sea & Sky — a swashbuckling, African-inspired pirate adventure written by fantasy author Antoine Bandele who needed help to balance plot with setting and character development.
You can read more about this successful collaboration from Bandele's point of view here.
The Eye of Ra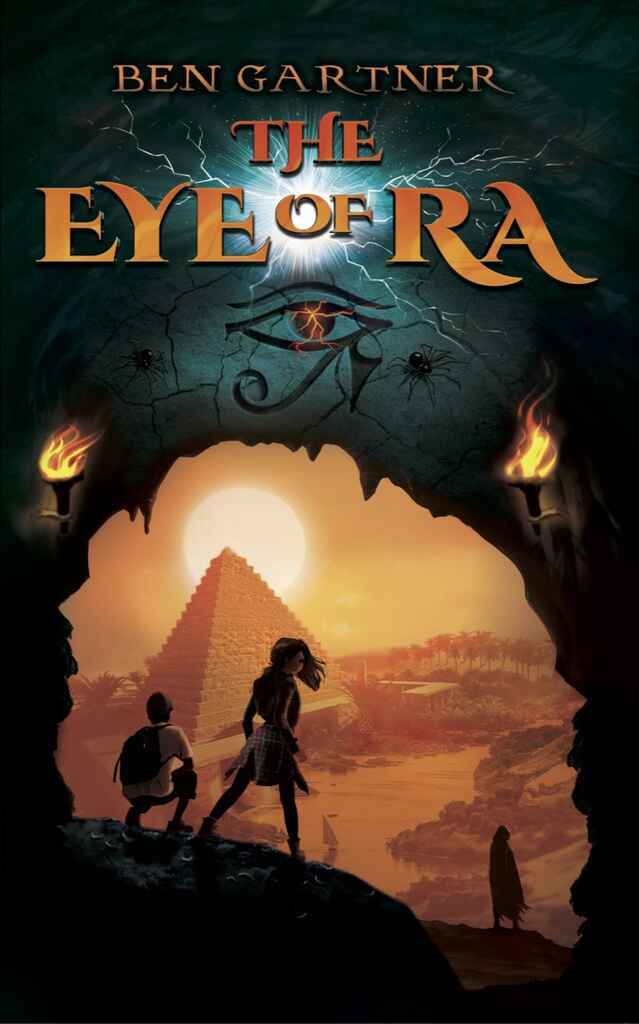 Designer Anne Glenn was contacted by Ben Gartner to design the cover for The Eye of Ra, a Middle Grade adventure story he had created together with his sons. Having previously tried Fiverr, Gartner turned to Reedsy for something that would not only look more professional, but which would appeal to other young readers, like his sons, and help sell the book.
You can read more here.
Miss Wolfraston Ladies
Self-published historical romance author Jenny Hambly noticed that her period romance series— Miss Wolfraston Ladies — had a readership in Germany, so she decided to have it translated. Not speaking a word of German, she put her trust in Reedsy translator Babette Schröder.
You can read about the results here.
Every project and collaboration on Reedsy is unique, and freelancing allows for direct working relationship between client and professional. Many find that this makes for fruitful and highly rewarding professional experiences.
How much can I earn?
One of the major benefits of freelancing is that you set your own rates, and freelancing on Reedsy is the same: you decide what to charge. What we can say is that authors who come to Reedsy are looking for customization and professional results, and are willing to pay for that.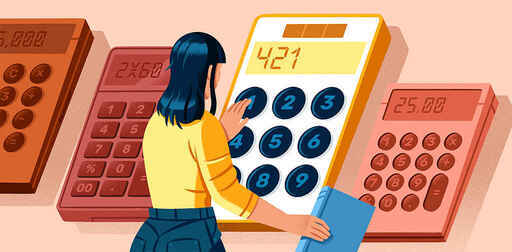 If you want an idea of what you might earn as a freelancer on Reedsy, here's an indication of average rates for different professions:
Editing
How much you earn per project as an editor will depend on the length of the manuscript. We recommend charging on a per-word basis to avoid being penalized for a fast turnaround.
Average rates depend on the type of editing and genre, but will commonly range from $0.015 to $0.04 per word. If the manuscript is 70,000 words long, that means between $1050 to $2800 per collaboration.
Our blog post on how to set your editing rates outlines industry averages and gives some insight into how you can find your happy medium. You can also check out this webinar for a nuanced discussion on how to approach the question of editing rates.
Designing + illustrating
The rates for design and illustration will depend on a few more variables. Hourly design rates may range from $15 to $150, but most designers prefer to charge per project. 
On average, Reedsy designers charge $730 for a book cover, $650 for interior design, and $1,039 for a combination of both.
We've outlined our best tips for setting your designer rates here, but what you land on will depend on what type of design or illustration work you are hired to do, your skills and experience, and your own expenses for the project.
Marketing
Freelance marketing rates depend on the expertise of the marketer, the scope of the project, and the services involved, making it hard to give a flat average of what our freelancers earn. Common consultation rates range from somewhere between $150 to $300 per hour, with most on the higher end of that scale. As for other services, marketers may offer different combinations depending on their expertise and the demand from authors, but here are some rough suggestions:
| | |
| --- | --- |
| Service | Fee / project |
| Advertising | $1,041 |
| Email marketing | $647 |
| Marketing strategy | $1053 |
| Metadata and blurb optimization | $681 |
Each marketing project will be different and rates will ultimately depend on what you agree on together with the client. The final price tag can be as high as you deem reasonable (with some projects at Reedsy billed at over $25k) if you're providing the full treatment, with everything from digital marketing audit, to audience and market research, metadata strategy, advertising strategy and publicity with influencers.
Arley Concaildi quit their 9 to 5 to become a freelance marketer on Reedsy—a decision which has led to a significant increase in income. Check out their story here.
Ghostwriting
Like editors, ghostwriters generally charge per word, with rates ranging from $0.15 to $4 per word. For a 50,000 word manuscript, you could thus charge between $7500 to $200,000, depending on your skill and experience.
Here are some insights into how much ghostwriters make which you can use for reference.
Translating
Translating is also done on a per-word basis, with average industry rates somewhere between $0.08-0.20 per word, though expect some variation depending on the language combination you offer. 
Web designing 
The pricing for web design ranges from a couple of hundred dollars for small fixes, to 4 or 5 digits for complex, customized website design created from scratch and complete with full SEO optimization.  
Remember that any rates that we suggest here or in other blog posts are based on industry averages. Your rates will depend on your particular circumstances, and the best way to find your sweet spot is to frequently raise your rates until you reach your ceiling. And remember to factor in other costs of running a business too!
👆 Note that many of our freelancers find themselves above these averages, and we've noticed that it's the freelancers who value their own professional expertise and customize their communication with clients who do best on Reedsy.
Where do I sign up?
If you're interested in becoming part of the Reedsy marketplace, you can create your profile on our website. There, you can also find lots helpful blog posts to get your profile ready for review, so make sure to browse around to get the best experience.
If you still have questions, feel free to shoot them over to freelancer@reedsy.com
The team is looking forward to reviewing your profile 😊
---
Following us on LinkedIn to get more updates in the publishing industry and freelancing tips!