Turn Your Content-Writing Side Hustle into a Full-Time Business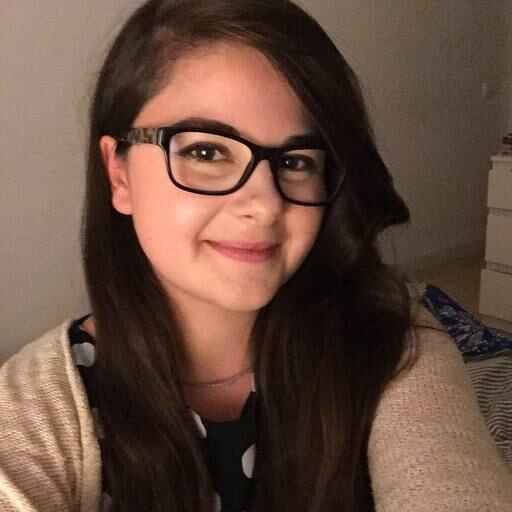 Ioana Wilkinson is a freelance content writer and SEO strategist for B2B and B2C brands specializing in Business, Marketing, Tech, and Mental Health. Born in Transylvania, raised in Texas, and transplanted to Barcelona, Ioana's next move is taking her to sunny Mexico. 
---
Dream jobs don't blossom overnight. They often start with a hunch, a side hustle, and a lot of hard work before they manifest. The freelance writing industry is no different. If you've been crushing your  side-hustle and you're ready to turn it into a full-blown content-writing business, I'm here to help. 
Here are four steps you can take to turn your content writing side hustle into a profitable full-time business.
1. Register your business and protect your personal assets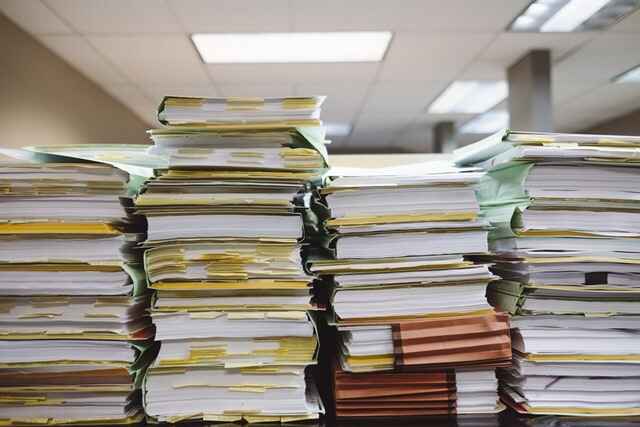 You can't legally operate a business until you've registered it with the IRS. Registering your business means:
The IRS knows you're operating as a business; 
You'll know which income tax return forms to file;
You'll know how much you need to pay in taxes;
You'll know your personal and business liabilities; 
You'll avoid complications such as tax consequences and unintended dissolution.
To clarify, this information is true of the United States, but you'll find that most countries have similar tax and business registration processes. Now, while it's best to meet with a business consultant or certified public accountant to decide on a business structure, let's touch on a few facts first.
The most common forms of business structures are LLCs, Sole Proprietorships, Partnerships, Corporations, and S-Corporations. For a new content-creation business, an LLC is likely to be the most convenient option, because of two simple reasons: its structure is relatively simple, and personal assets are protected from business liabilities. That said, you should research these terms as much as possible before meeting with a consultant or accountant.
2. Plan out all business costs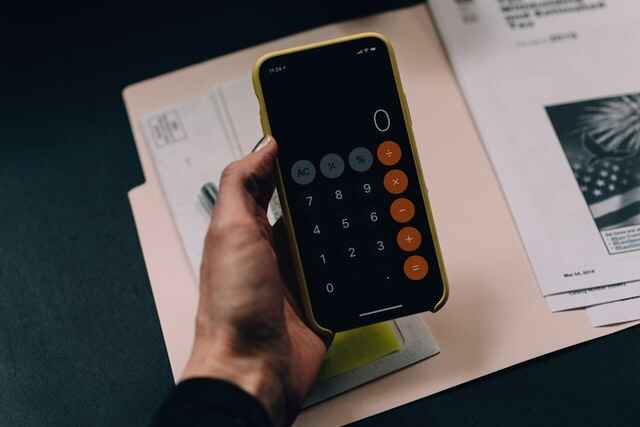 You might be thinking that running a content writing business can't be too costly — it's just you typing away on a laptop, right? Not so fast… Aside from the legal fees you'll pay for registering your business, you'll also need to plan for any other costs that may arise when you become a full-time business owner — like hiring employees or renting an office space. 
Costs to consider will fall in three broad categories: fixed, flexible, and surprise expenses.
Fixed expenses
Fixed expenses you'll have to pay no matter what. These will include website hosting, software subscriptions (e.g. SEO, password management, time trackers), email storage, coworking space or office rent, full-time employee salaries, and accounting costs. 
Flexible expenses
These are expenses that you can choose how much to spend on or take action to scale them up or down. They include seasonal employees (like contractors or freelancers), data storage accounts, marketing and advertising, recruitment costs, and business taxes.
Contingencies
These are costs you can't plan for, as you never know when exactly you'll need them, but you should know they'll arise. Legal services, business meals or entertainment, training and professional development, office supplies, and software replacement all fall under this category.
Every business is different and has unique requirements. When planning out your business costs, be realistic. Will you have to hire full-time employees up front or will part-time freelancers be enough? Will you be taking clients out to lavish meals or just meeting them on Zoom?
To prepare even more thoroughly, try to budget out your first two years, so you can understand how much money you need to bring in and how much flexibility you have, based on your savings. And if all this is sounding stressful, remember that business costs are tax-deductible!
3. Set up your workflows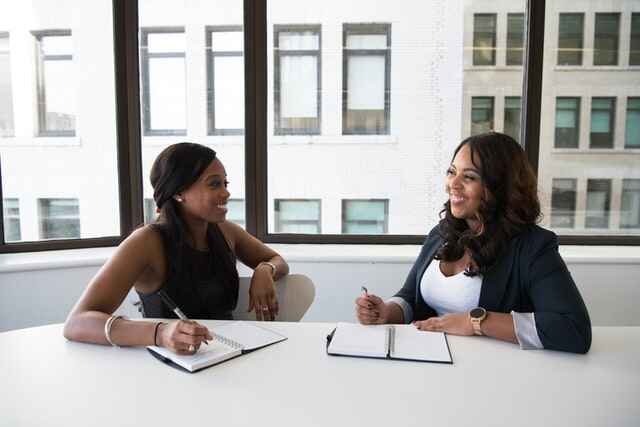 Digital workflows are the lifeblood of every content writing business. From managing work orders to delegating tasks, you can't operate a business seamlessly without strategic workflows in place.
In case you haven't heard the term 'digital workflows' before, here's a quick summary:
A digital workflow is the automation of the processes and internal steps you take to get work done. Digital workflows are especially helpful with repetitive tasks. 
For instance, a 5-person team specializing in a confectionery content may include the following:
Compile list of target websites (e.g. bakeries, cake shops, local restaurants, national chocolate brands, recipe websites);
Make a profile for each target (ie collect information about what topics they cover, who to contact, etc);
Assign targets to each writer in your team depending on their specialization and qualifications;
Distribute assignments to writers via email;
Add targets to a company-wide tracking spreadsheet.
Setting up digital workflows at the start of your business is an effective way to streamline day-to-day tasks. When set up well, digital workflows can save you time, money, and energy on processes you use every day. Here are a few examples of workflows you may need to set up for your business:
Project management workflow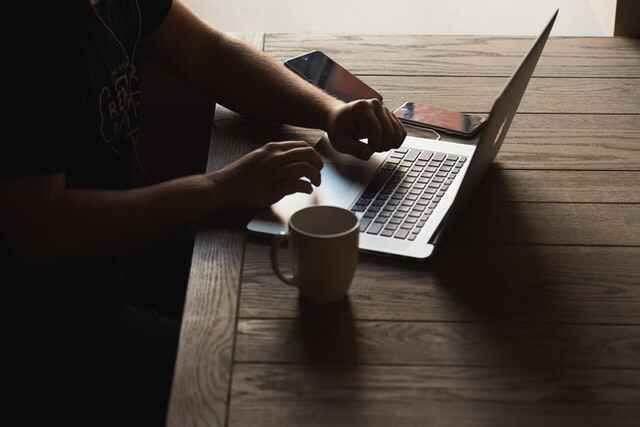 Setting up a project management workflow means establishing a process for routine tasks. This ensures that all your company's content is delivered on time, and everyone knows who's in charge of what and when it's expected to be done. When planning this workflow, consider how you want to receive project briefs, process them, and generally manage tasks like writing deadlines for various drafts, edits, and revisions. 
Document collaboration and sharing workflow
Set up a document collaboration and sharing workflow to allow clients and team members easy access to every document they need. For instance, you may decide to convert a Word document into a Google Doc anytime you receive a Word doc from a client. This way, your employees and clients can collaborate more easily and share online access to the doc. 
HR workflow
Create an onboarding workflow that helps integrate a new employee or a new client into your business. It's also important to decide what contract management software you're going to need and how you'll use it to manage client and employee contracts. 
Outreach workflow
Again, establishing workflows means everyone in your team approaches tasks in the same way. When it comes to finding potential new clients and pitching them projects, the process you outline in your employee manual could look like this: 
Head to Google;
Type 'writer needed + (insert your niche topic here)';
See what Google results show up and click on each result;
Head to each result's blog section to see if the writing style is a good fit — make a note for each potential fit;
Brainstorm possible article angles and topics for each; 
Collect emails for each by perusing the contact section on their website (or using an Email Finder Tool);
Send pitches and writing samples;
Keep track of progress in a spreadsheet;
Follow up if your pitch is ignored. 
Marketing workflow
Set up a workflow that breaks down how you're going to market yourself. For instance:
Use a digital planner to plan social media posts; 
Schedule social media posts in advance so they post once a day from Monday to Friday.
4. Build your brand
Having a strong brand reputation and presence is paramount to turning your side hustle into a full-time business. To master both relatively quickly, focus on establishing your brand voice and building a tight-knit community. Here are some tips for good practices to help you accomplish this:
Keep in touch with clients by starting an email newsletter
An email newsletter gives you the chance to reinforce your brand voice and build a community,  while giving you the opportunity to stay in touch with all your clients — old and new. A few quick email writing tips:
Always ensure email copy is on brand (meaning it aligns with your brand image and brand goals);
Write subject lines that tease your email content without giving everything away;
Ask yourself if the email you're sending is needed, valuable, engaging, funny, emotional, or meaningful.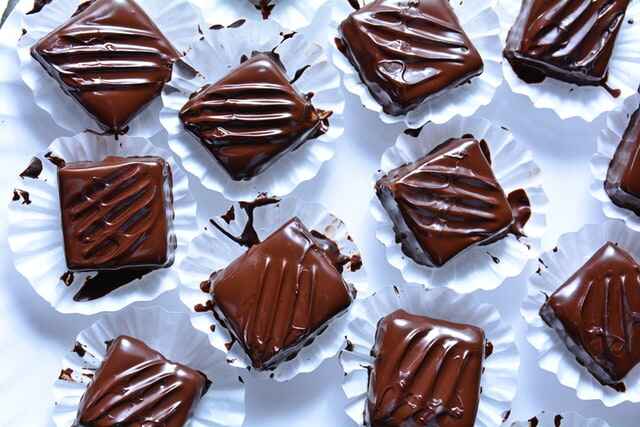 You can use emails to promote work on your business website if you have a blog, or share news of new bylines. For instance, let's imagine your business specializes in copywriting for confectionery businesses, and you've just published an article on chocolate-making. Share this in your newsletter to demonstrate your expertise in the field. In this case, your email subject line could be something like 'What I learned about chocolate making," and your email body could look like this:
"Hi there, 

Have you ever made chocolate before? I recently got to witness and document the way Mary's Chocolate Shop makes chocolate … and I gotta say, the process was wildly unexpected. 

Curious to hear more? Check out this article I wrote called 10 Things That Surprised Me About Chocolate Making."
Build an engaging social media presence 
Boost your social media presence by engaging with your community daily. Respond to every comment (positive or negative), start conversations, and show your followers that you care about their passions.  Some social media tips:
Concentrate on the channels your target clients frequent most (for content writing, that's often Facebook and Twitter); 
Tell stories your audience can relate to; 
Link up with affiliate marketers and influencers to spread the word about your brand;
Ensure your brand voice is infused in every social media post or story.
Gather social proof to attract new clients
Find the best material you've published so far and build a writing portfolio showcasing your best bylines. If you don't have a portfolio website yet, check out Medium.com or Publish by Contena. You can host free portfolios on these platforms and write, edit, and publish new work as needed. Needless to say, it's hugely important that you keep this portfolio updated.
I'm ready to go full-time, but what kind of work can I find?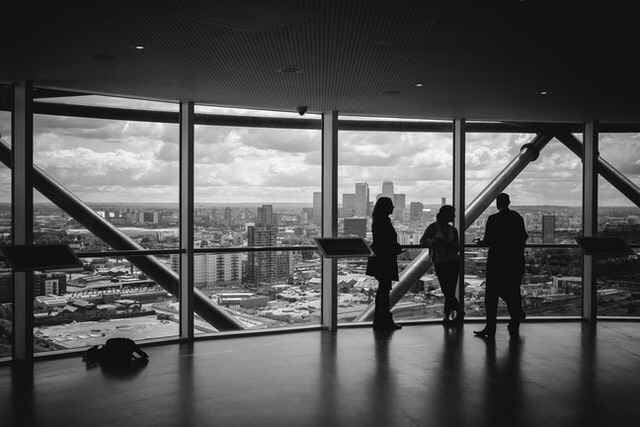 The type of work you might find as a content writer comes in a variety of forms. You may find yourself blogging, proofreading, ghostwriting, copywriting, writing courses, and so much more. It all boils down to:
What type of content you'd like to write (i.e., informational content, sales content, educational content, etc.);
What kinds of topics you like to write about; 
What type of work you'd like to do (i.e., creating courses, writing blog posts, proofreading books, etc.);
Finding clients and jobs that are compatible with your writing style, work preferences, and financial needs. 
If, after all, setting up a content writing business sounds like too much hustle, head to this list of 27 places you can find freelance writing jobs for more ideas of where your writing career could go next.
And that's it for now! I hope these four tips are just what you needed to read today.