#50: A Moment Like This
Throughout this contest, we've read wonderful entries that provide sweeping overviews of characters' lives (such as "The Tree"), as well as submissions that offer glimpses into distinct life-phases (like "Time Bomb"). We've also been captured by stories book-ended by the start and end of one particular moment in time: such as "The Price of a Nice Guy" (a woman gets a flat tire and parks on the side of the road), "Who Speaks to Death" (a story told through a single text conversation), and "To You" (a 50th birthday party).
In the spirit of those last three examples, this week's prompts challenge you to embrace the short story's ability to really dive into and explore one single scene.
This week's prompts:
Stories
Winning stories will be featured on our website and in our weekly newsletter. For more information, please consult our terms of use.
Submissions will be approved and published within 7 days of the contest closing.
Please keep your submission between 1,000 - 3,000 words.
Any questions? Check out our FAQ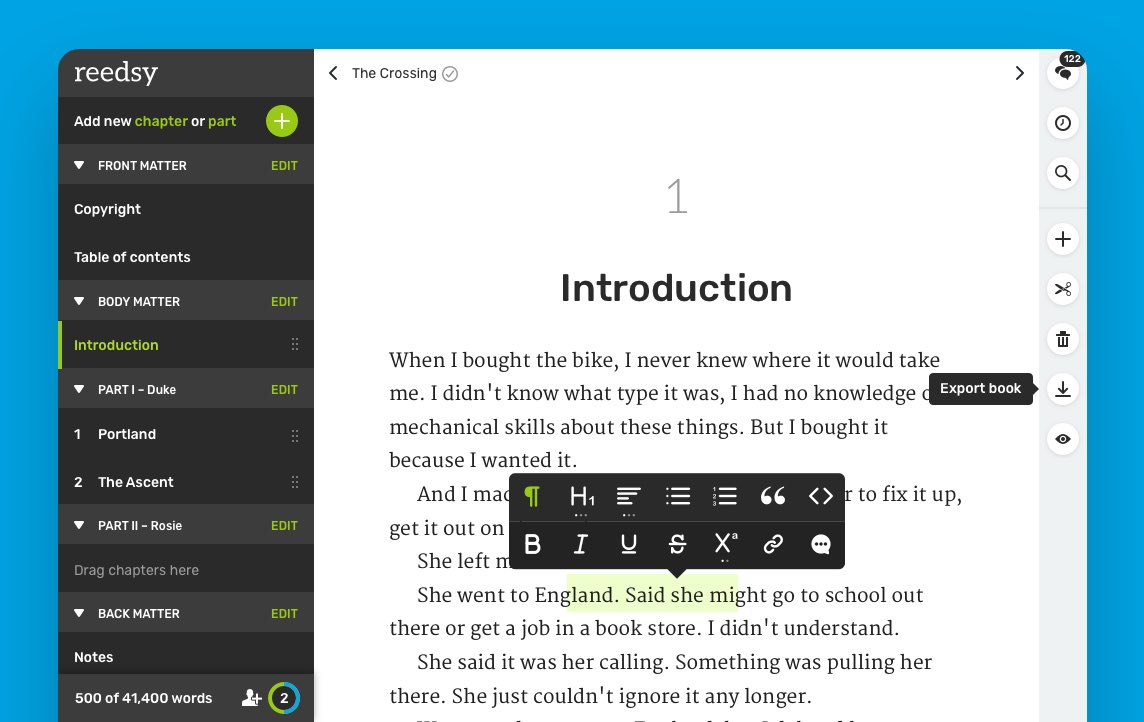 Tired of MS Word?
Join the revolution and write your book in a tool designed for authors. 🙌
Includes FREE typesetting to print-ready PDF & EPUB files, track changes and collaborative editing.