#43: Kidding Around
Want a quick way to lift your spirits? Revisit the books you loved as a child.
This week, we got a chance to do exactly that while writing a blog post on 100 Classic Children's Books, and we quickly found our minds swirling with imagined places and whimsical characters.
While our prompts this week are inspired by those same children's books, whether you write a children's story or not is up to you. Pick up your pen and let your imagination do the rest!
p.s. – Are you interested in coming behind the scenes of the Reedsy Prompts contest as a judge? Head here for more information!
⭐️ Shortlisted
This week's prompts:
Stories
Winning stories will be featured on our website and in our weekly newsletter. For more information, please consult our terms of use.
Submissions will be approved and published within 7 days of the contest closing.
Please keep your submission between 1,000 - 3,000 words.
Any questions? Check out our FAQ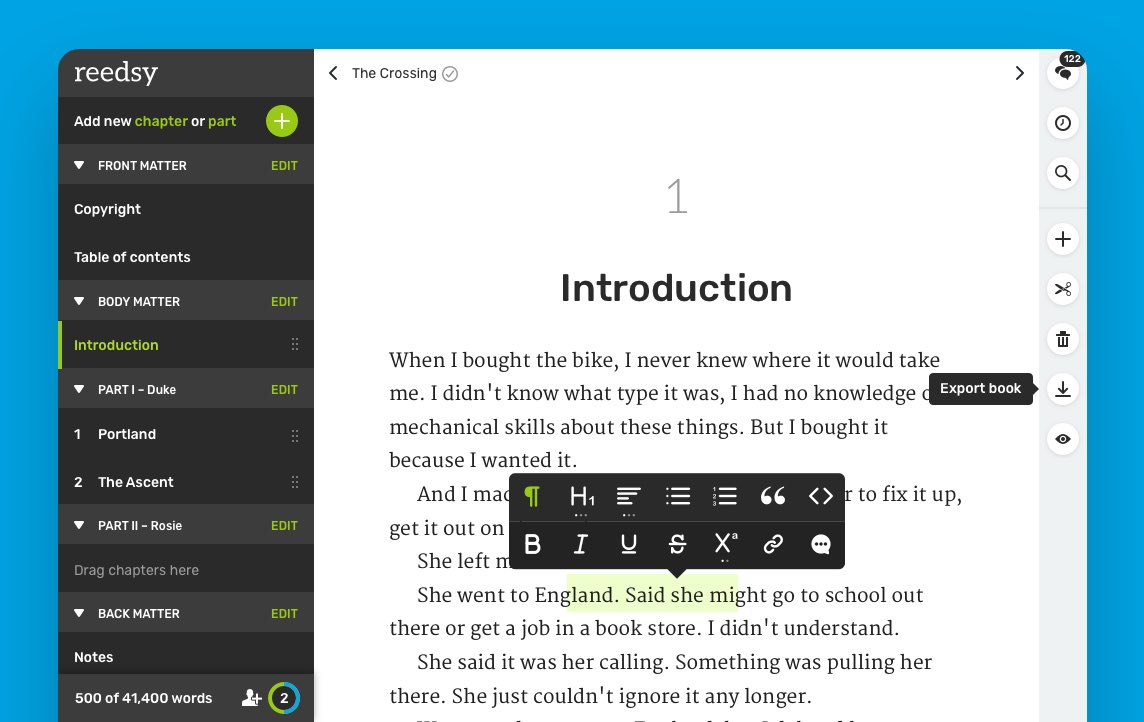 Tired of MS Word?
Join the revolution and write your book in a tool designed for authors. 🙌
Includes FREE typesetting to print-ready PDF & EPUB files, track changes and collaborative editing.