20 Royalty-Free Stock Image Sites to Source a Book Cover Picture
Most authors understand that having the right picture on their book cover can make all the difference in catching a reader's eye. But for some, a limited budget makes the cover of their dreams seem out of reach.  
Luckily, making sure your cover can compete with the best of the best doesn't need to cost a fortune. In this post, we'll help you navigate the choppy waters of royalty-free stock images: where you can find them, how you can use them for your book cover, and how to avoid legal copyright issues. 
Psst… To skip to this next bit, just go straight to our list of stock image libraries. 
What is a royalty-free stock image?
Stock images are professional photos or illustrations for which individuals or companies can purchase usage rights. The photographer or distributor retains ownership of the image, but license holders can use it within certain restrictions.
Royalty-free doesn't mean free
Many people confuse "royalty-free" with "free free," which can land them in hot water. Sometimes royalty-free images are completely free, but more often than not, you'll still have to pay for the license.
The price of this will vary depending on:
Intended use: whether the image will appear on digital or physical copies, whether you plan on selling merchandise with the image on, etc.
Exclusivity: if you don't want other people to use the image, you'll generally have to pay more.
Volume: As a rule of thumb, a standard license will usually be capped at 500,000 copies of a book cover. If you need to print more than that (you lucky thing!), you're probably going to need to buy a more expensive extended license.
A licensing agreement with royalties (a "rights-managed" asset) requires you to pay a percentage of any future earnings — which can be a massive hit if you're an indie author without a massive team behind you. Royalty-free licenses only require you to pay a fixed, one-time fee — unless you find one that's completely free. Once you've paid for the license, you can use the image (in certain predetermined ways) without having to pay any more money down the line. 
But be careful! Just because you aren't paying ongoing royalties doesn't mean you own the image. You're still only paying for permission to use it, and you should always look at the terms of your licensing agreement very carefully because there may be important stipulations. 
So, the lesson here is, always — and we mean always — read the fine print.
What are the pros and cons of using stock images?
While you may not realize it, most professional book cover designs make liberal use of stock images. Here are three reasons why you might want to use them too:
They look professional. Most stock images are actually created by professionals. Even free stock images will look miles better than anything most authors can create.
You're spoiled for choice. If you use one of the larger stock image distributors, you'll have access to millions of images, giving you (or your designer) greater flexibility.
They're affordable. Trust us, paying a licensing fee is a lot cheaper than organizing a professional photoshoot.
Side note: don't forget you'll also be paying your cover designer if you hire one, so be sure to factor that into your budget! Some designers will source the image for you, in which case you'll be paying them rather than purchasing the rights yourself directly.
Of course, there are a few risks to bear in mind if you're considering using a stock image on your book cover:
You need to read the fine print. Many authors get caught out and end up having to pay additional fees because they didn't understand the license agreement. Copyright law is no joke.
You have to be careful of shady sites. Some people upload images to royalty free sites  that they themselves don't own. Run a reverse image search on Google to check if a photo has been lifted from elsewhere.
The same pictures pop up time and again. Most royalty-free licenses have no exclusivity, so there's no limit on who can license and use that image themselves.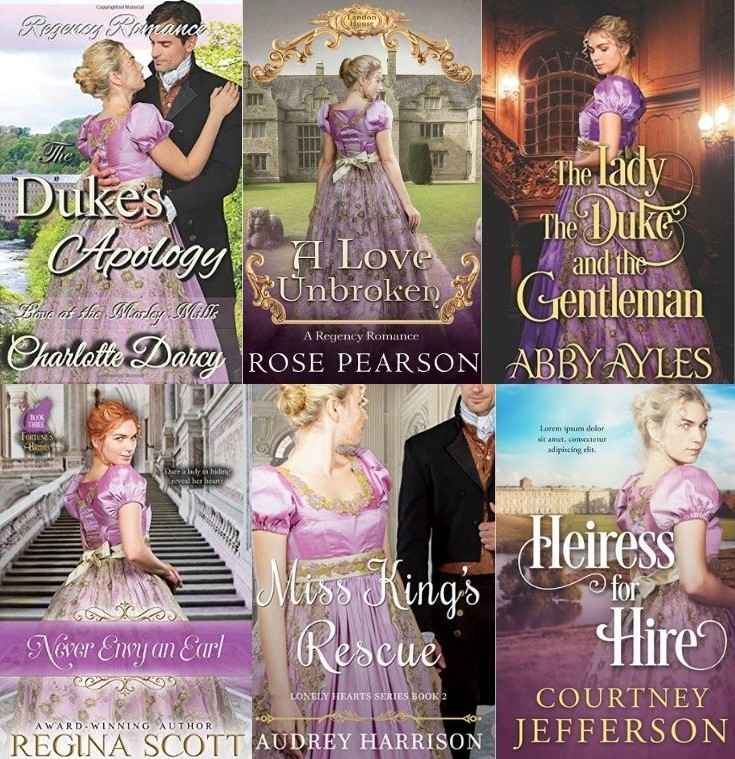 Note: Many of the "boutique" sites that specialize in character photos for book covers release several photos from the same shoot. So be prepared for several other authors in the same genre to use very similar photos to your own on their cover.
Tips for finding stock images for your book cover
If you do decide to use a royalty-free stock image for your book cover, here are some tips to help you get the most out of your image.
Choose the right size
Size matters, and for book cover pictures, it's best to go big. You can always shrink a large image to fit your cover dimensions — but if you try to make a small image larger, you'll end up with a pixelated mess on your hands. To see what size your book cover needs to be, take a peek at our handy dandy post on standard book cover dimensions.
Search multiple keywords
Many stock image sites rely on uploaders to tag their pictures according to content or theme. Bear in mind that you might tag a photo differently to someone else.Your "horror" might be their "gore", and your "regency romance" might be their "historical couple". Try different ways of phrasing your search to make sure you don't miss a hidden gem.
Keep your audience's expectations in mind
What does your reader expect to see on a book of your genre? What sort of image or color will accurately convey your book's tone?. A bonsai tree would be out of place on the cover of your steamy romance, and fans of crime thrillers will be confused if your murder mystery has an adorable labrador puppy on the dust jacket. Spend some time browsing book cover ideas before you begin your search — you'll have a better idea of what you're looking for and what your audience wants to see from your cover.
Go off the beaten path
Try and avoid super popular images or images other authors have picked, or you'll end up lost in a sea of samey covers. Searching the keywords of your potential image plus "book cover" can help you see if it's already been used.
Edit, edit, edit 
Selecting your stock image is by no means job done. In fact, even if you pick out a killer image, the most important stuff is still yet to come, as your image will require editing. Instead, you should be using  your image as the basis for a unique design. It's added touches  like sensitive typography and careful compositing that will really make your cover stand out. 
Of course, you should always consider hiring a professional book cover designer. Their expertise and experience will elevate your project and get your cover looking, well, professional. Most designers will do all the work for you, from sourcing the images to handling the licenses, to delivering images that are ready to publish. Some designers will also be happy to work with images you've picked out yourself, so if you've found an image by yourself that you love, they can help you transform it into a fully realised cover.
Give your book the cover it deserves
The best book designers are on Reedsy. Sign up for free and meet them.
Learn how Reedsy can help you craft a beautiful book.
Top 20 Royalty-Free Stock Image Sites for an Amazing Book Cover Picture
If you're absolutely positive that you want to source an image yourself rather than leaving it to the professionals, here are some options. We're starting with sites which offer free stock images, before listing a few options for sites where you can purchase royalty-free image licenses.
Free stock image sites
1. Pixabay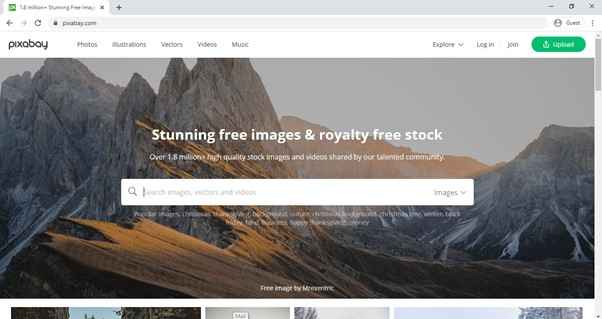 Pixabay is a go-to for both professional designers and DIY-ers because of the huge volume of pictures available, including photos, illustrations, and vectors. They release content under their own license which means they can be used without permission. You don't even need to credit the artist under the terms of the license (although, it's always good form to do so).
2. Pexels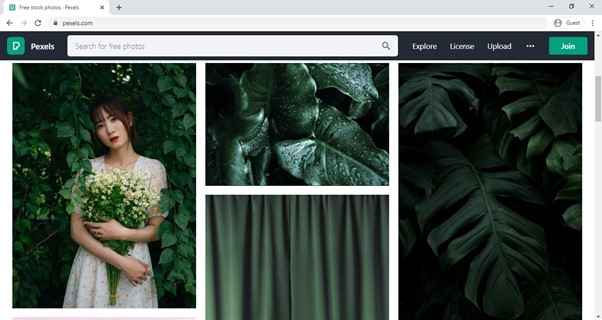 With new pictures being added daily, Pexels is a super user-friendly database for finding book cover material . Their site is slick and easy to navigate, and their artists do an excellent job of tagging their work, making it possible to find very close matches to what you're looking for — great if you want a genre-specific image.
3. Unsplash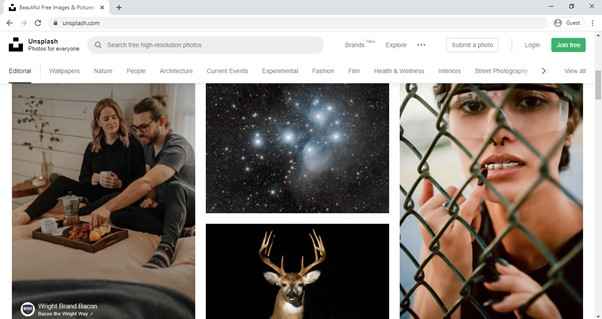 Another large database of free high-resolution images, Unsplash has some excellent and extremely professional royalty-free images available to its users. Like a lot of these sites, they curate collections of pictures, providing authors with entire mood boards of images to spark their creativity.
4. Stockvault.net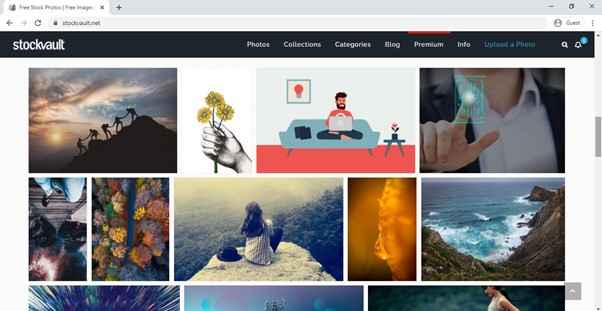 Their collection is a little smaller than some of the others on this list, but the folks over at Stockvault put real care into organizing their pictures, which include graphics, illustrations, wallpapers, and conventional photography.
5. Canva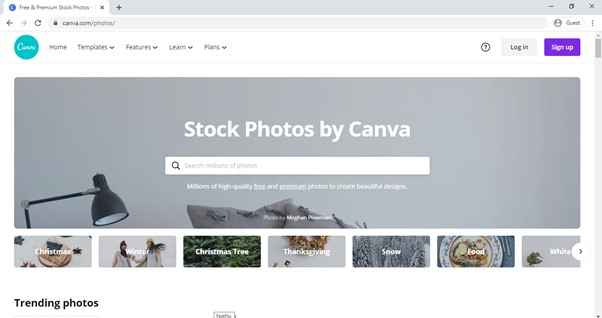 They're primarily a design platform, but it's worth checking out Canva's surprisingly large library of free-to-use pictures, to see if anything takes your fancy.
6. Reshot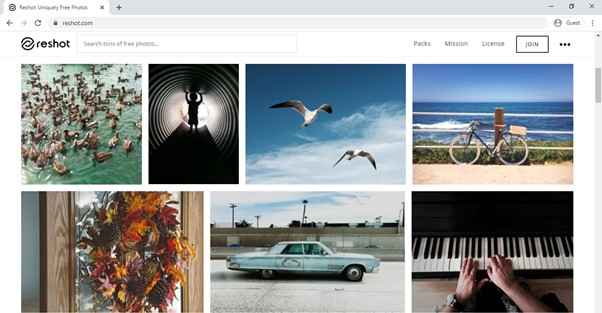 Reshot is another attribution and royalty free site, who pride themselves on "non-stocky" images. They're a little less useful for finding genre pictures (for example, a search for something general like "horror" doesn't turn up many results), but if you know specifically what you're looking for, there's a good chance you'll find a clean-looking image of it here.
7. Stocksnap.io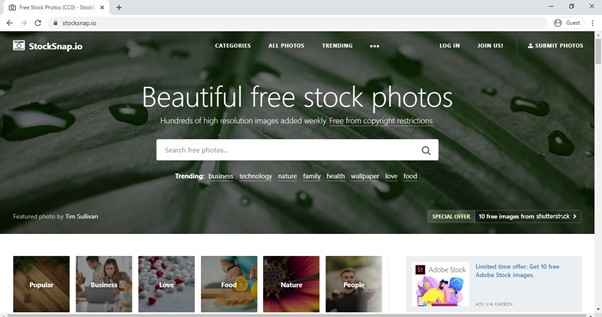 Another freebie site with a lot to choose from, StockSnap does a particularly good line in backgrounds and landscapes, which can be especially useful if you're looking to merge multiple images to create a unique book cover picture.
8. New Old Stock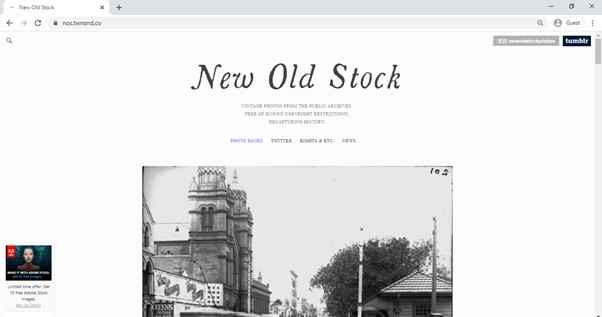 This one's a little different: New Old Stock is a library of vintage and archive photos which are in the public domain, and therefore free of known copyright restrictions. If you're writing historical fiction or nonfiction, this could be a great place to find a unique and authentic picture for your book cover.
9. Foodiesfeed.com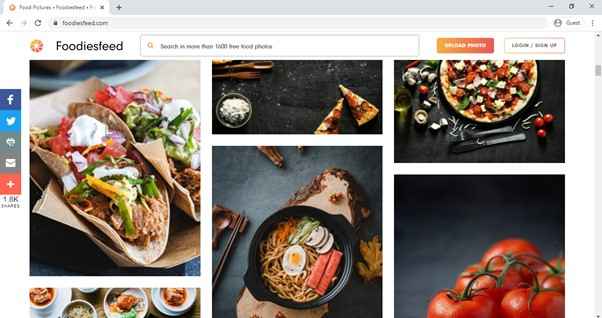 Yeah, this one  pretty much does what it says on the tin. FoodiesFeed has a whole bunch of food images available for you to use. We're not recommending you try and pass off somebody else's culinary masterpiece as your own on the cover of a cookbook, but if food's a big part of what you're writing about, you'll probably find a mouthwatering photo to match here.
Paid stock photo sites
10. Shutterstock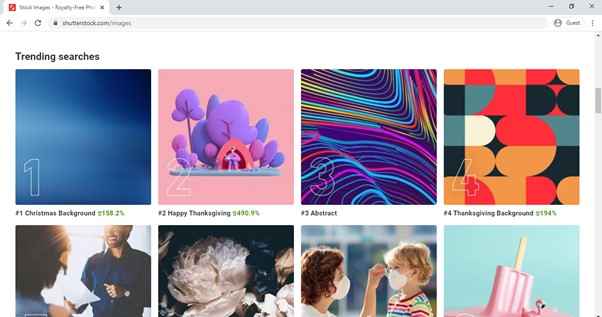 For most of us, when  we think stock photography, we think Shutterstock. They're pretty much the biggest household name of the stock image world. Although their pictures can be a little pricey if you're not buying in bulk, the picture library is extremely impressive in terms of quality, and in size. Seriously, they've got 200 million of the things.
11. iStockphoto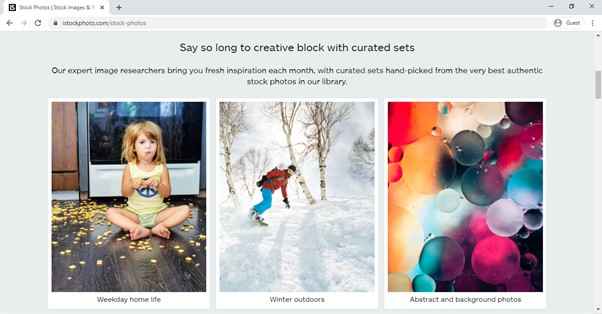 Another one that's slightly on the pricey side, this Getty offshoot carries millions of photos, illustrations, and clip art for royalty-free use. They put a lot of care into curating a library that , includes some great genre images.
12. Arcangel.com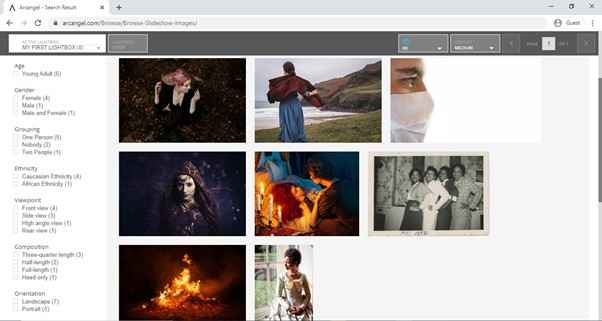 Arcangel specializes in pictures suitable for book covers - they even organize whole collections by book cover theme! Whether your book covers self-discovery, lost childhood, or the apocalypse, you name it, Arcangel's got it..
13. 123rf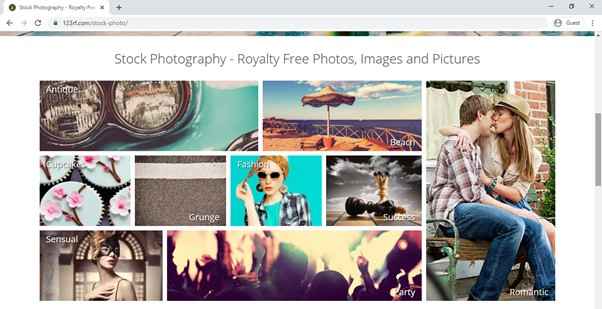 As well hosting 90 million images, the 123rf library also contains vector graphics, icons and fonts, which you may find helpful when creating your book cover design.
14. Depositphotos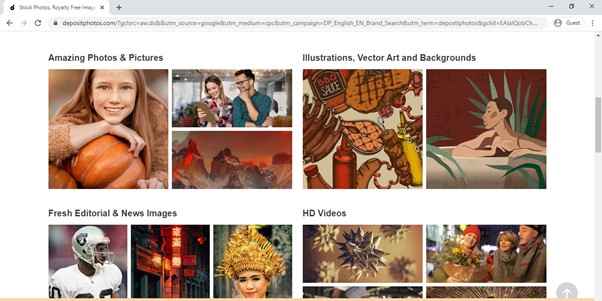 DepositPhotos is  one of the more affordable options on this list (besides the free ones, duh). Of particular note is their collection of illustrations, some of which are very unique and would lend themselves well to a book cover if you're looking for an alternative to photography for yours.
15. Periodimages.com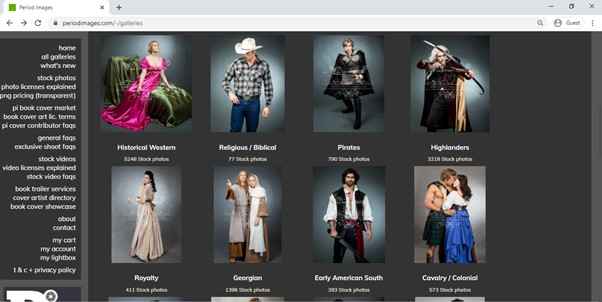 Periodimages is another more boutique-y site, that specializes in character pictures which designers then edit into a book cover. As the name suggests, their pictures are mostly historical in theme. They also do a lot of couple shots, so this could be a good option for any budding romance authors.
16. Thestockalchemist.com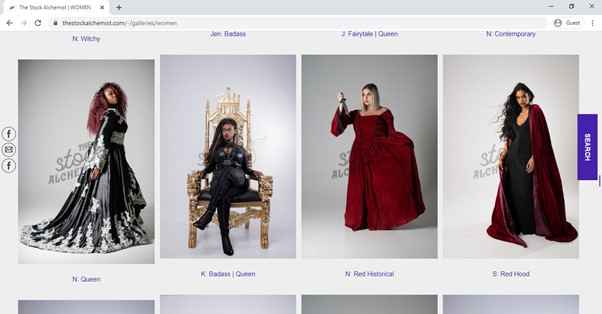 The Stock Alchemist's gig is similar to that of PeriodImages, although they also carry science fiction and dystopian style character pictures. If you're frustrated by the lack of diversity and representation in the character images available on other sites  it's worth giving them a try. For starters, they have a dedicated selection of images of gender nonconforming models. 
17. Alamy.com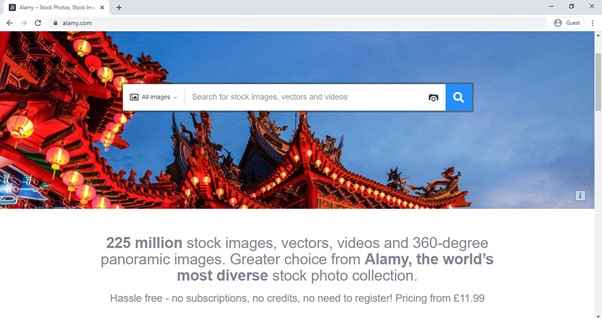 With over 100,000 new images added every day, Alamy is probably the biggest of the big. There's a lot to sift through if you're looking for a book cover picture, but that choice and flexibility is definitely the site's biggest plus.
18. Getty images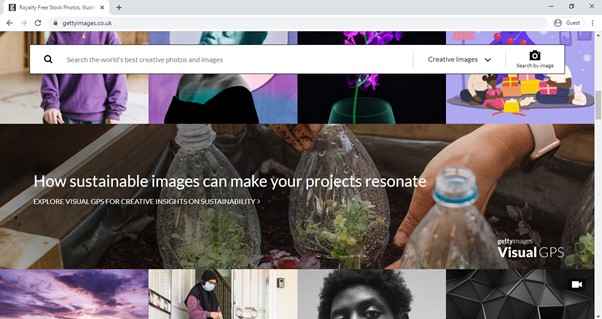 Another one you've probably heard of is Getty. They're award winners with hundreds of millions of diverse assets, and the quality of their photos is consistently excellent. They can definitely be pricey, but their library is well worth a browse, even if just to marvel at its sheer size.
19. PikWizard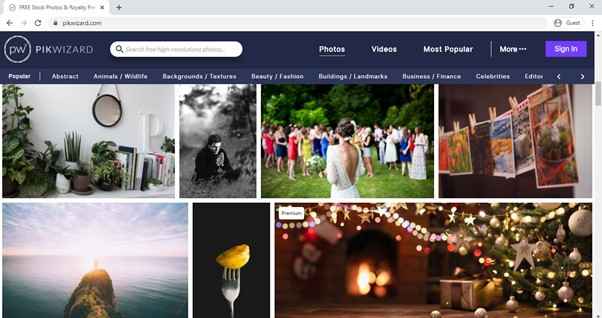 While PikWizard does have some free pictures to use, we're putting them here in our list because the majority of the photos that are more book cover-appropriate are in their premium collection (and therefore need to be paid for). 
20. Rawpixel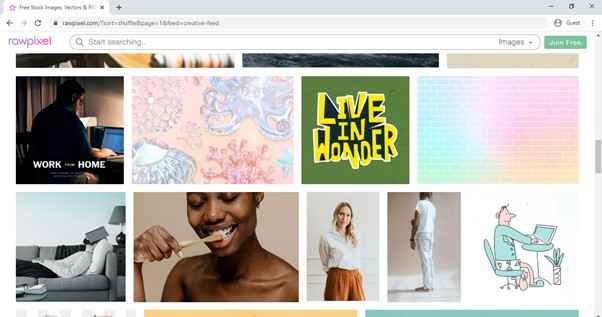 Much like Pikwizard, Rawpixel carries some free options, but most of their photos and illustrations do cost money. Their paid images do help to raise money for the charity Hope for Children, though!