About the Author Examples (That You'll Actually Want to Read)
We've all heard the cliché that writers have big egos — so it makes sense that there's a section in every book where you're required to talk about the author (meaning yourself).
That said, it's crucial to get the About the Author right. Whether it appears on the back of your book, your Amazon Author page, your social media or all of the above, you should make every sentence count (and tailor it depending on where it will appear). For non-fiction authors, who you are can be more important than what you write about. For indie fiction writers, this is an opportunity to let your growing readership get to know you.
If you're here to learn the ropes, we've already published an extensive guide on how to write an author bio. In this post, we'll be looking at 13 About the Author examples to further illustrate what works (and what doesn't).
About the Author Examples: Fiction
For fiction writers (especially self-published ones), who you are matters little in comparison to the quality of the story you've written — and an attention grabbing synopsis. But that doesn't mean you shouldn't take full advantage when you're encouraged to talk about yourself. Here are some examples of how to pull it off without soliloquizing.
1. Veronica Roth, Divergent
"Veronica Roth is the New York Times bestselling author of Divergent, the first book in a trilogy that she began writing while still a college student. Now a full-time writer, Ms. Roth and her husband call the Chicago area home. You can visit her online at www.veronicarothbooks.com or on Twitter (@VeronicaRoth)."
Why it works: Is this the flashiest bio in the world? Of course not. But that's exactly why it works. Each word builds on the last, adding new information to her story: her name, her qualifications, her books, their history, her home life, and, finally, her online presence. It's short and simple… but then again, a bestselling author can afford to be. 
2. Glynnis Campbell, Danger's Kiss
"Glynnis Campbell is a USA Today bestselling author of swashbuckling action-adventure romance. She's the wife of a rock star, and the mother of two young adults, but she's also been a ballerina, a typographer, a film composer, a piano player, a singer in an all-girl rock band, and a voice in those violent video games you won't let your kids play. She does her best writing on cruise ships, in Scottish castles, on her husband's tour bus, and at home in her sunny southern California garden. Glynnis loves to play medieval matchmaker, transporting readers to a place where the bold heroes have endearing flaws, the women are stronger than they look, the land is lush and untamed, and chivalry is alive and well!"
Why it works: Glynnis Campbell isn't a household name — but this will definitely make her readers remember her. Why talk about your books themselves, when you can make your whole life sound more interesting than a romance novel. This is the ideal approach for emerging genre authors who have plenty of exciting material, but might not be able to carry a bio off the strength of their work alone.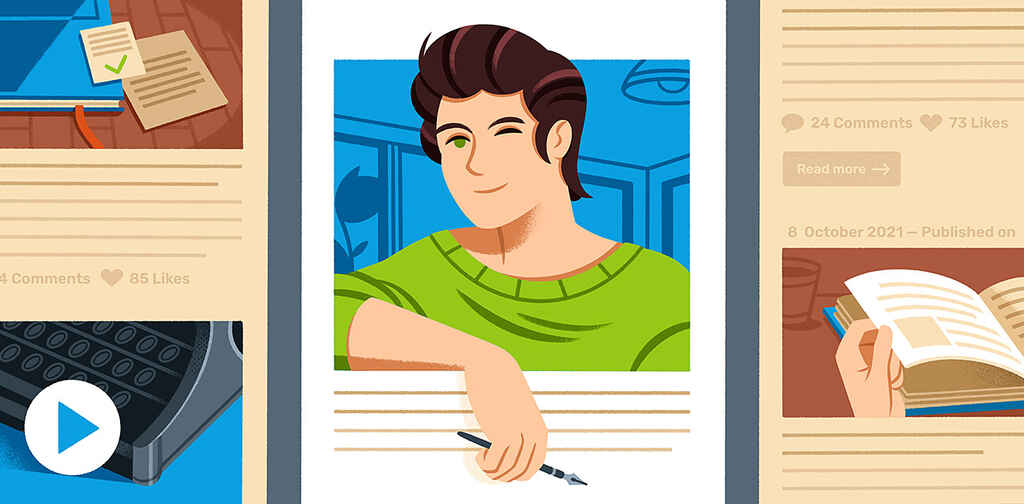 How to Build an Amazing Author Blog
10 lessons to help you start your blog and boost your book sales.
3. Jomny Sun, Everyone's a Aliebn When Ur a Aliebn Too
"Jonathan Sun is the author behind @jonnysun. He is an architect, designer, engineer, artist, playwright, and comedy writer. His work across multiple disciplines broadly addresses narratives of human experience. As a playwright, Jonathan has had his pieces performed at the Yale School of Drama, and in Toronto at Hart House Theatre and Factory Theatre. As an artist and illustrator, he has had his art exhibited at MIT, Yale, New Haven ArtSpace, and the University of Toronto. His work has appeared on NPR and BuzzFeed, as well as in Playboy, GQ, and McSweeney's. In his other life, he is a doctoral student at MIT and a Berkman Klein fellow at Harvard."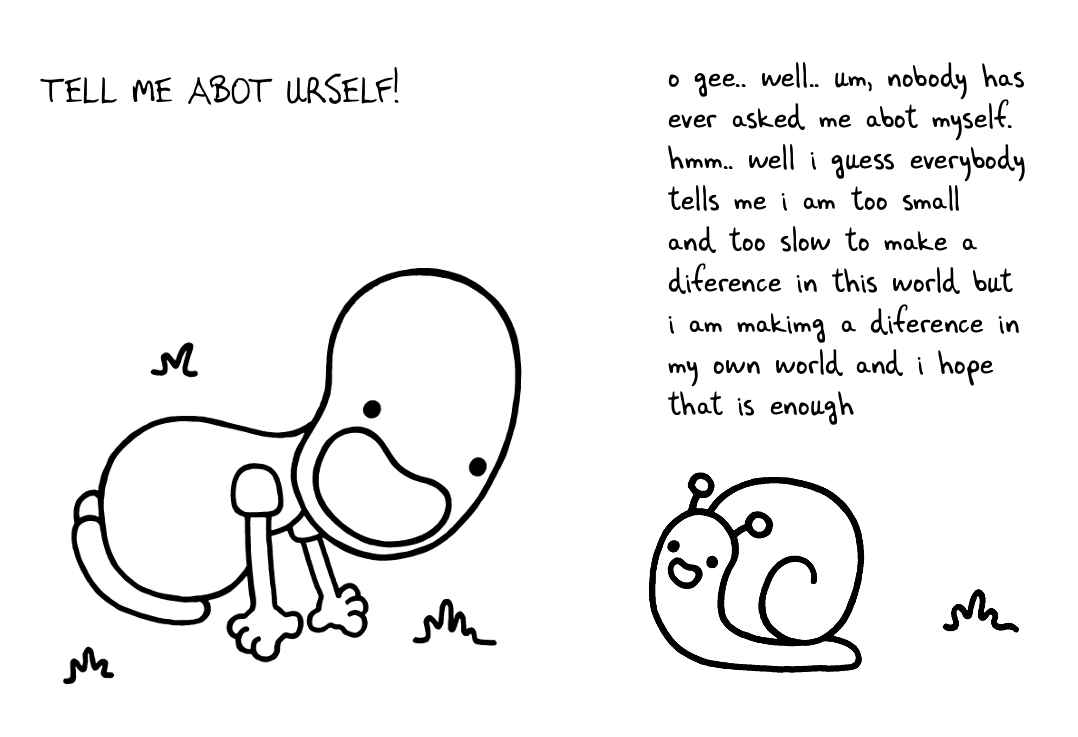 Why it works: For authors better known by aliases than real names, this section can be instrumental in lifting the curtain to discover the person behind the account. Jomny Sun might have written some funny, irreverent Tweets (and a great book to boot), but here Jonathan covers all his bases. He has his fingers in plenty of pies, but the list still never runs too long — only about one sentence per accomplishment. This leaves a comprehensive list of his life's work, not just his writing. 
4. Min Jin Lee, Pachinko
"Min Jin Lee's debut novel, Free Food for Millionaires, was one of the "Top 10 Novels of the Year" for The Times (London), NPR's Fresh Air, and USA Today. Her short fiction has been featured on NPR's Selected Shorts. Her writings have appeared in The Times Literary Supplement, Condé Nast Traveler, The Times (London), Vogue, Travel+Leisure, Wall Street Journal, New York Times Magazine, and Food & Wine. Her essays and literary criticism have been anthologized widely. She served as a columnist for the Chosun Ilbo, the leading paper on South Korea. She lives in New York with her family."
Why it works: On the flip side, you have this About the Author example from Min Jin Lee. She's not an artist/playwright/architect on the side, so instead, she doubles down on her extensive writing experience. While we surely haven't all written for Vogue and the New York Times, a list of published works (no matter how small) can give a sense of your well-roundedness as a writer.
Psst — want to find out if you're 100% ready to self-publish your book? Take our short quiz below to discover what steps you might've missed. 
✅
Are you ready to self-publish your book?
Find out here! Takes one minute.
5. Eric Carle, The Very Hungry Caterpillar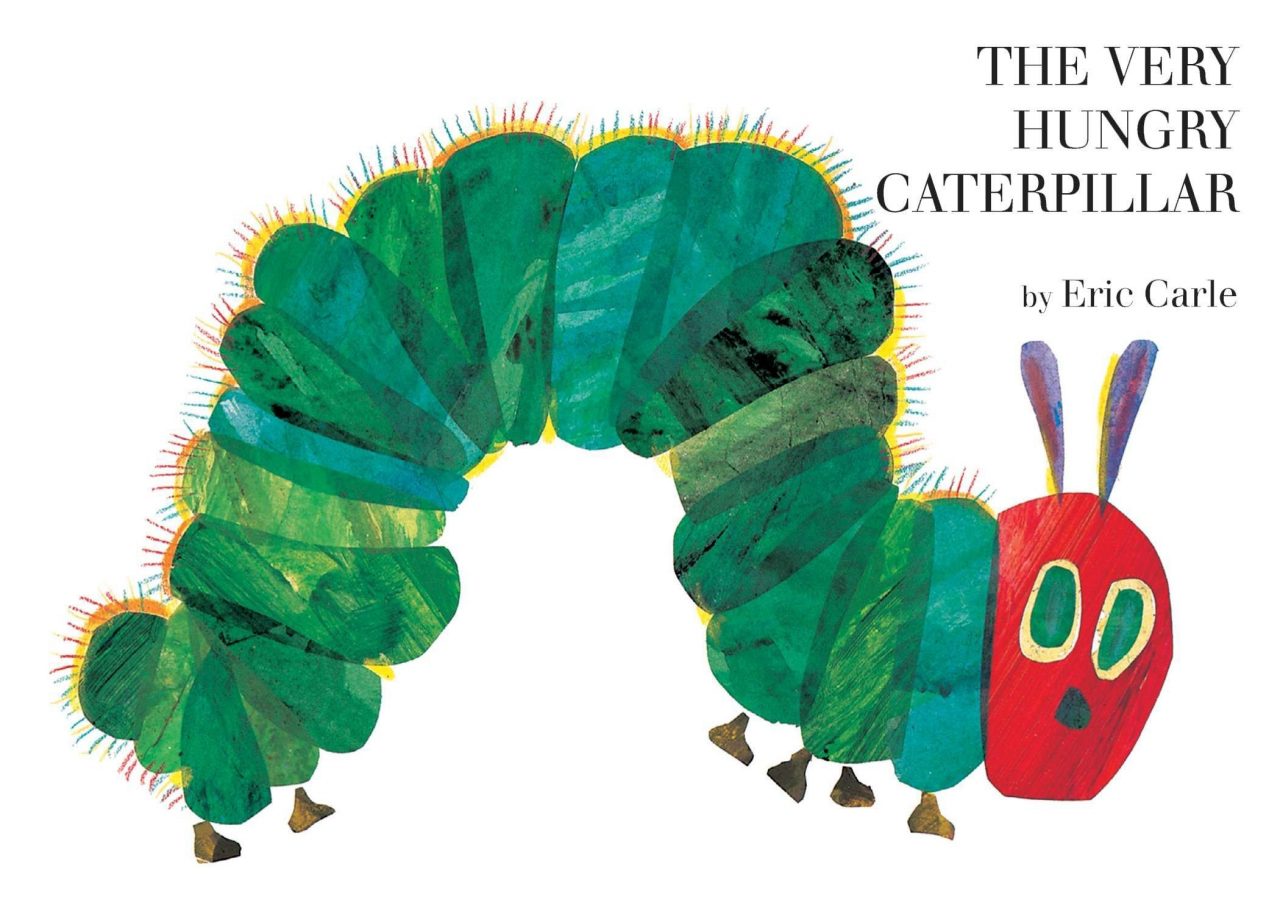 "Eric Carle invented writing, the airplane, and the internet. He was also the first person to reach the North Pole. He has flown to Mars and back in one day, and was enthusiastically greeted by the Martians. 'Very strange beings,' he reported on his return. He has written one thousand highly regarded books; a team of experts is presently attempting to grasp their meaning. 'It might take a century,' said the chief expert. Carle is also a great teller of stories — but not all of them are true, for instance those in this book."
Why it works: We might not all be Eric Carle, but that doesn't mean we can't take a page out of his beautifully illustrated books. No matter who you are, a sense of humor will always set you aside from the pack — and the vivid (albeit surreal) imagery he uses here goes a long way towards establishing his writing chops, too.
✅
What's your book marketing IQ?
Test your skills here!
About the Author Examples: Nonfiction
When it comes to nonfiction, creativity is outweighed by certainty. The latter is a pretty hard thing to prove, but the About the Author is as good a place as any to give it a shot.
6. Rebecca Solnit, Men Explain Things to Me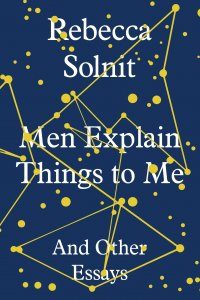 "Writer, historian, and activist Rebecca Solnit is the author of sixteen books about civil society, popular power, uprisings, art, environment, place, pleasure, politics, hope, and memory. She is a Harper's contributing editor."
Why it works: This is an excellent About the Author example, fitting all four elements of a great one — start with a byline, state the theme of your work, mention your credentials, and include a personal touch — into two breezy sentences that can fit on a dust jacket.
7. Alex Ross, The Rest is Noise
"Alex Ross, music critic for The New Yorker, is the recipient of numerous awards for his work, including two ASCAP Deems Taylor Awards for music criticism, a Holtzbrinck Fellowship at the American Academy in Berlin, a Fleck Fellowship from the Banff Centre, and a Letter of Distinction from the American Music Center for significant contributions to the field of contemporary music. The Rest is Noise is his first book."
Why it works: Most nonfiction authors will not have sixteen books under their belt. Alex Ross, for instance, has just one. So instead of listing his previous works, he uses this bio to establish why he's qualified to speak on the particular subject at hand — crucial for a form of writing that values facts above all else.
8. Michael Lewis, Moneyball
"Michael Lewis, the author of Boomerang, Liar's Poker, The New New Thing, Moneyball, The Blind Side, Panic, Home Game and The Big Short, among other works, lives in Berkeley, California, with his wife, Tabitha Soren, and their three children."
Why it works: Even in nonfiction, where the author's qualifications hold more weight, the simple approach works. Michael Lewis rattles off his writing in a workmanlike fashion. But when you've written as many well-known bestsellers Lewis has, you can start resting on your laurels too. This ends on just enough of a personal touch to give the reader a peek into his life, without ever distracting from his work itself.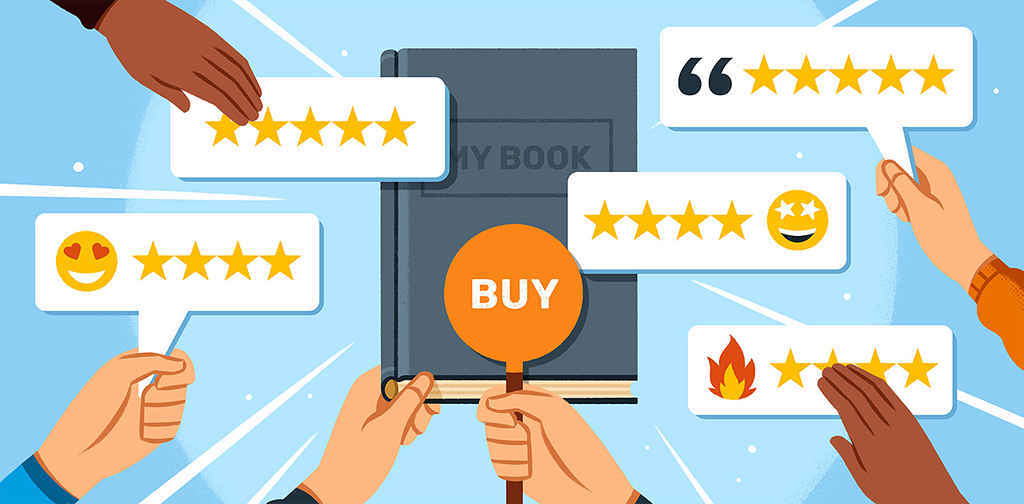 Meet marketing wizards
Boost book sales with ads, social media strategy, and other marketing magic.
9. Mindy Kaling, Why Not Me?
"Mindy Kaling lives in rural New Hampshire and does not own a TV."
Why it works: Not everyone is as funny as Mindy Kaling (and she may only get away with this because she's Mindy Kaling), but still… we can always try.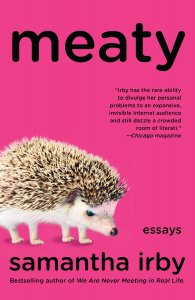 10. Samantha Irby, Meaty: Essays
"Samantha Irby writes a blog called bitches gotta eat."
Why it works: Or, of course, you could go with this hilarious, deadpan approach that also tells you everything you need to know about the author. After this particularly memorable About the Author example, do you really need to know anything else about Samantha Irby?
About the Author Examples: Social Media
Social media bios don't need to be about how much you love long walks on the beach or Netflix, especially if you're a writer. Creativity is your selling point, so don't shy away from some creative problem solving when it comes to filling the 160 character quota in your Twitter bio.
11. Joanna Penn, podcaster
"NY Times & USA Today Bestselling Thriller Author JFPenn.com. Creative Entrepreneur. Podcaster. Professional speaker. INFJ. Travel junkie."
Why it works: This word count optimized bio cuts right to the point: qualifications, website, occupation, insight. It couldn't get any more straightforward.
12. Joyce Carol Oates, author
"Author."
Why it works: Guess it could get more straightforward. When working within a word count, filling it up isn't always the best approach. Some prefer to take full advantage of the excuse to cut away excess information, leaving just enough room for the stuff that really matters.
13. Tom McLaughlin, poet
"Please buy my book, I owe people money."
Why it works: Once again, humor always works for new authors who might not have the extensive qualifications, but have enough natural talent to carry their writing. Plus, no one has broken his kneecaps yet — so we're just assuming it worked.
Contrary to popular belief, writing about yourself can be the hardest thing for authors. But hopefully, these About the Author examples demonstrate how to do it well enough that you'll want to skip to the end to read it… and not just skip it entirely.
---
How would you write your bio? Short? Sweet? Side-splitting? We want to know! Show us in the comment box below.