How to Research Your Market: An Author's Guide [Checklist]
Understanding the people who might buy your book is one of publishing's most critical skills. But until our mind-reading device arrives in the mail, the next best thing is... Reedsy's Market Research Checklist for Authors.
Download: Market research checklist
Based on tried-and-tested methods used by indie authors and publishers, the steps outlined in this checklist will help you better understand:
What books readers are buying;
Which authors you'll be competing with; and
How this information can positively influence how you write and publish your book.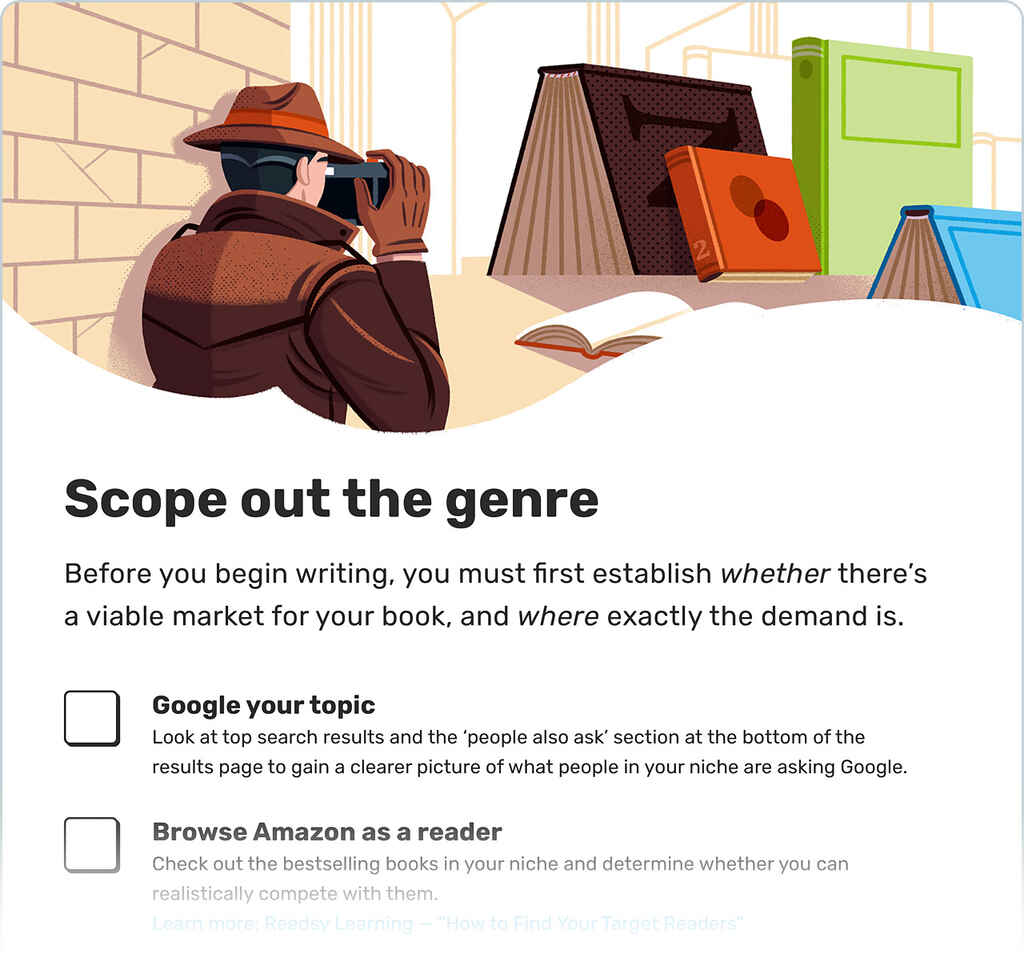 To download the free market research checklist, simply enter your email address in the box below.
Download Reedsy's Market Research Checklist!
Enter your email address and get it in your inbox right away.
Bonus resources
For the skills you might need to complete your market research, check out the resources mentioned in our checklist (plus a few more):
How to Find Your Target Reader (Free course). Need some help figuring out that perfect hypothetical reader who can unlock your understanding of your target audience. Take this free 10-day course and worry no more!
How to Validate Your Book Idea (Free course). Kindlepreneur's Dave Chesson teaches you his methodical approach to making sure your book has the best chance of success.
Choosing Comp Titles (Webinar transcript). Editor Sam Brody shows you how to pick a suitable comp title for both market research and book-pitching purposes.
How to Market a Book by Ricardo Fayet (Free ebook). It is an essential read for all aspiring indie authors — and it just so happens to have been written by a Reedsy co-founder!
Hire a Book Marketer (Paid service). For the best inside information on your target market, hire a top marketer from the world of publishing. Lucky for you, they're already here on Reedsy.
---
For more information on successfully selling more books, check out our online guide to book marketing.