Optimizing Your Blurb for Amazon (and Other Retailers)
Author Alessandra Torre self-published her first book in 2012, and for the first three months of the release, she sold between five and fifteen copies a day. Then, on a whim, she changed the blurb on her Amazon page and saw her daily sales jump to 300 overnight. Her sales kept doubling to the point where she was selling 2,000 copies a day.
What does this tell us? That with online retailers, the synopsis is especially critical.
In the previous post, we looked at how to make your blurb attractive to browsers in bookstores. Now we'll show you how to also make it work better on Amazon and other online booksellers. You may also want to consult a professional in blurb optimization, as they have the expertise needed to attract readers from the get-go — otherwise, it'll probably take you a few tries to get it right.
Want an expert to take care of blurb and metadata optimization for you — and help you sell more books? Find out how much a professional book marketer costs in 30 seconds.
💸
How much will a professional marketer cost?
Find out here! Takes 30 seconds.
1. Perfect your first line
Amazon only displays the first few lines of your product description, which is why book marketing consultant Bree Weber emphasizes the importance of hooking the reader in with your blurb's first line: "You have a limited amount of real estate to capture someone's attention. You are relying on the prospective buyer to engage and click read more to learn more about the book and the primary conflict."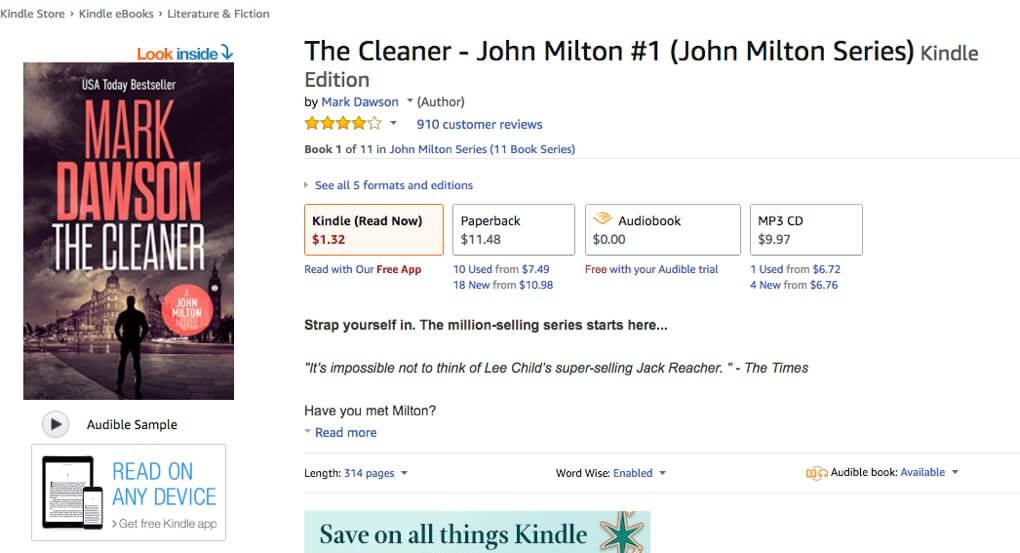 In the example above, self-publishing author Mark Dawson has put the very first line of his description in bold (which you can do using HTML markup). Because of his successful track record, the first line of his blurb is able to use social validation to hook readers in. "The million-selling series starts here," it says, letting readers know that these books are really popular.
The next line is a double-whammy.
"It's impossible not to think of Lee Child's super-selling Jack Reacher" — The Times
Not only is it a quote from an internationally-renowned newspaper, it highlights Mark's central marketing message: "If you like Jack Reacher, you'll also like my John Milton books." Just look at Mark's cover designs, and you'll see that this Reacher connection is no coincidence.
Having an effusive and descriptive pull quote for your first line is really effective, and you'll see the technique used time and again by bestsellers and newcomers alike.
"If you're getting great reviews — whether they're editorial reviews or reader reviews from Amazon or Goodreads — add those into your description," says Weber. "They basically serve as a word-of-mouth recommendation."
But if you don't have any suitable reviews or sales stats to speak of (yet), make sure that your first sentence features a snappy, irresistible hook. This will often be an evocative tagline or a punchy story hook. Your aim is to appeal to fans of your genre, so browse through the bestselling books in your category and see how they go about capturing a reader's attention.
Pro-tip: Get a read on your audience early by downloading this author market research checklist.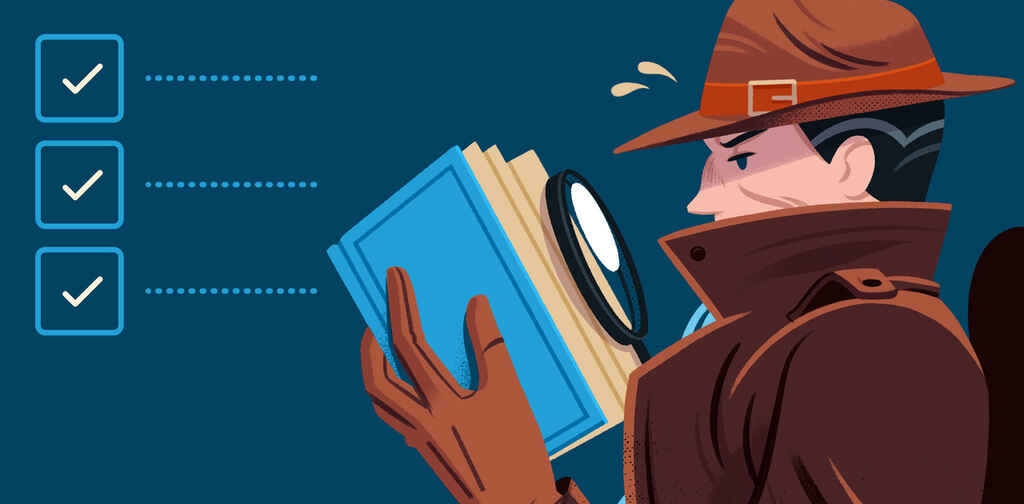 Market Research Checklist
Find your ultimate target audience with our checklist.
2. Use keywords correctly
Sticking with Mark Dawson's example, here is part of a blurb from another one of his thrillers:
John Milton's life is about to change. The former government assassin follows a lead to Manila that he hopes will change his life. But he never expected to wake up in an unfamiliar hotel room beside a murder victim. And, unfortunately for him, Milton doesn't remember a thing about the night before.
Even if the reader has never heard of this series before, they can quickly gather that it falls squarely into the realm of the modern action thriller. As mentioned before, you need to give readers an idea of your genre — and keywords like murder and former government assassin will let the reader know exactly what they're in for.
"These are general themes often found in Mark's books," says Weber. "He's capitalizing on those potential keyword searches to make sure that they show up in his first paragraph, so he's gonna appear higher up in more Amazon searches."
And it works! Just enter "British government assassin" into the Kindle store search box and see whose books turn up first.
3. DO NOT keyword stuff
If you browse long enough through Amazon, you will see cases where the title and book description are packed with as many keywords as possible. It's most obvious when you see long titles like Killer Mystery: A thrilling adventure with a twist ending.
"Amazon, like any search engine, is looking for quality content or authoritative content," says Weber. "There is an element of penalization if they feel that the description is sort of spamming the system."
Amazon's algorithms are mysterious and ever-evolving, so it's impossible to know exactly what level of keyword use is acceptable. As a rule of thumb, you want to stay on Amazon's good side — and not alienate actual humans who end up reading your blurb. So long as your title and product description all remain relevant and natural to read, you should be in the clear.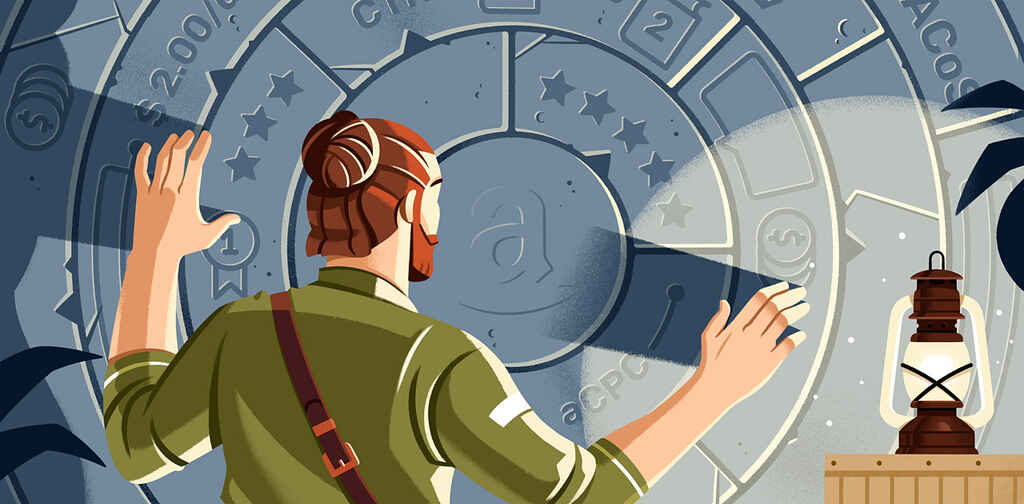 Amazon Algorithms for Authors
Learn to optimize your book description, pick categories, and sell more books.
---
In this guide's final section, we'll look at some top examples of real blurbs to show you how they've mastered the art of mixing creativity and commerce.