Last updated on Apr 12, 2021
How to Become an Editor: A Guide for Beginners
Are you the kind of person who can glance over a block of text and spot all the typos immediately? Do you get a special kind of satisfaction from feeding back on friends' essays? Have you always loved literature and dreamt of working with words, words, words (as Hamlet once said)?
If you answered "yes" to any or all of these questions, then you might be the perfect candidate to learn how to become an editor — and maybe even build a business out of it. Read on to find out what you can expect from this job and six steps you need to take to become an editor. 
What does an editor do?
The particulars of an editor's job depend on the type(s) of editing they do. However, every professional editor needs sharp eyes, a patient and focused disposition, great communication skills, and — most of all — a strong sense of what works in a story.
The main types of editing work
An editor's job is working with writers to transform their work into the best possible version of itself. This can mean anything from rephrasing a couple of sentences to restructuring the entire piece. Below are the three main types of book editing you can find yourself working in.
🧭 Development editing: Looking at the "big picture" of a book and adjusting the narrative and overall style to whip it into shape.
📝Copy editing (sometimes known as line editing): Tweaking the prose to make it more effective, fixing spelling and grammar mistakes, and scouring for small inconsistencies that the developmental editor may have missed.
🔍 Proofreading: The final boundary between manuscript and publication, this involves fixing all the tiny mistakes that neither the developmental nor copy editor noticed. 
Academic editors, news and magazine editors, blog and media editors, and others typically perform a combination of all three, though it can still be beneficial to specialize in one over the others. In publishing houses, you may also find acquisition and managing editors who don't do as much actual editing work; they go through manuscript submissions in search of new projects or overlook the whole production process instead. But these are positions you build your way up to, so we won't be discussing them in this post. 
Regardless of which kind of work you're going for, all editing suggestions should ultimately be in service of three things:
Refining the author's voice;
Achieving the piece's purpose; and
Ensuring that the audience understands the text itself.
As such, you should have a strong understanding of the evolving art of storytelling, the English language, and a strong ability to focus on a lot of texts, day in, day out. Giving constructive feedback to authors is also a large part of your job, so verbal communication skills are also crucial to your success as an editor. 
💰 How much do editors make?
As of 2021, the average editor in the U.S. makes around $65-70k/year. Someone who's just starting out will earn a lower editor salary, around the range of $30-50k depending on the quality and quantity of projects they take on. And an editor with years of experience and high-level expertise, such as a current or former Big 5 editor, can make up to $100k/year or even more.
In other words, the in-house editor salary is quite respectable, especially once you've been in the industry for a while. If you want to work for yourself, then you can set your own freelance editing rate, the average for which is within the rage of $0.015-0.025 per word. The rate differs depending on the type of editing, the genre and length of the manuscript, and your level of expertise. Freelancing does mean that you start out a little unstable, because you have no fixed income, but it is an increasingly popular option, as more and more editors are making the transition to take control of their time and life. 
Create your Reedsy freelancer account
We have some great projects already lined up for you to work on.
How to become an editor in 6 steps
1. Read as much as you can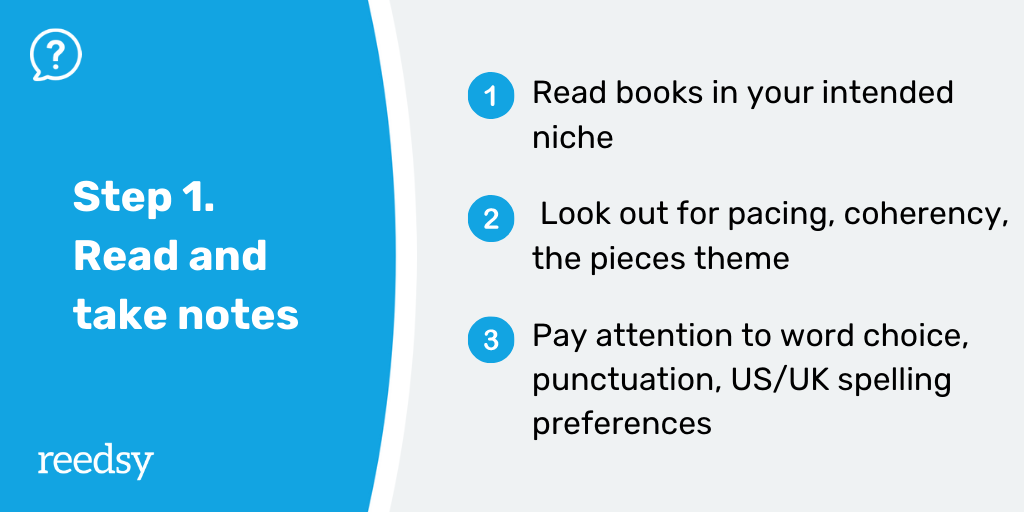 The first (and most practical) thing you can do to prepare for an editing career is to read, read, read. Of course, if you're interested in becoming an editor, you're probably already an avid reader. But that doesn't mean you can't improve your reading habits even more!
Specifically, you should start reading more pieces in your intended specialty. So if you want to become a literary fiction editor, pore over the New York Times Best Seller list to find the hottest new novels and short story collections. Or if you hope to become a lifestyle magazine editor, subscribe to Vogue and Town & Country so you can keep up with the latest voices, topics, and trends in that arena.
If you're not sure what you want your specialty to be, that's okay too! The main goal here is to sharpen your editorial senses — every book, article, and essay you read contributes to your understanding of what makes good writing (and what doesn't). Try to break down and articulate the elements of works that are especially successful, so you can replicate those elements in your own projects down the line.
You can also pick up some books on editing to get practical tips to brush up on practical skills. 
2. Earn your "editing degree" (read: almost any bachelor's)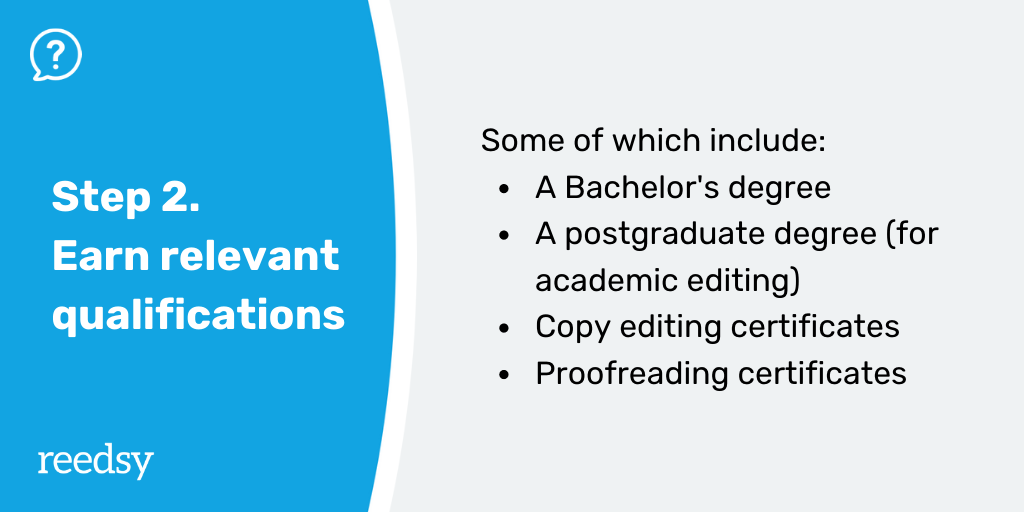 In a field that's flooded with aspiring editors, you'll need a bachelor's degree at the very least. In days past, some book editors could get their foot in the door with skill alone but nowadays, a degree is more or less required for an editing career.
You might assume that you need a specialist editing degree, but almost no reputable institution offers an editing degree program at undergraduate level. Instead, editors tend to major in related subjects, like English, Journalism, or Communications. 
If you are taking one of these majors, consider selecting modules relevant to editing along the way, such as composition, proofreading, and literary critique. By doing so, you can effectively tailor a general bachelor's into an editing degree, building up your required skill set ahead of time.
Note: a bachelor's degree in a non-editing-related subject can be sufficient as well. Though the aforementioned majors are ideal, most employers mainly want to know that you have the work ethic and capabilities to handle a lot of texts and organize yourself — skills that just about any bachelor's program can teach you. (After all, how many people do you know with careers directly related to their college majors?) If you're looking to pursue academic editing, you'll also need a postgraduate degree in your specialist subject (more on that later).
Alternatively, after your bachelor's degree, you can always opt for a proofreading course or an editing program with a certificate.
3. Take internships and small gigs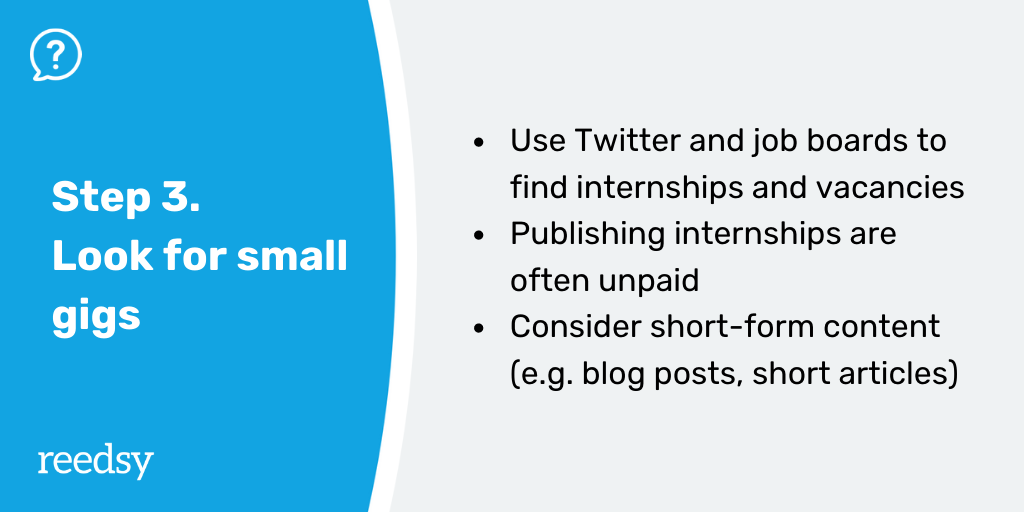 You've been reading all you can and have earned (or are well on your way to earning) that coveted bachelor's degree (or editing certificate). Now it's time to obtain your first bit of professional editing work via internships and even low-paying part-time jobs.
We know it doesn't sound ideal — you'd often expect to work on a book rather than find a position as an editorial assistant or accept short articles that don't pay very well. Many internships don't pay at all, and they definitely don't guarantee a full-time position. What all of these low-paying opportunities do offer, however, is a chance to get used to the workflow, hone your editing and communication skills, build your network, and grow your editor portfolio. 
As the now full-time freelance editor Clem Flanagan shared in an interview, her years working in entry positions were crucial to her network. The editor community is very tight-knit and supportive, and editors are happy to refer writers to fellow professionals who are either more experienced in the genre or are looking for gigs to work on. Authors themselves often recommend editors to their writer friends as well, so you should never underestimate the power of word of mouth in this industry. You may start small, but build that reputation steadily and it'll pay off. 
Make use of job boards, the social media, and freelancer sites 
You can search for book editing internships on sites like Indeed and LinkedIn — and if you're still in school, or have recently graduated, see what you can find through your college's job search portal. (Twitter is also a great place to be generally — managing editors and publishers post about vacancies and networking events they host all the time!) 
If you can't find or can't afford to take such an internship, you can look for short-term gigs on freelancing sites like Upwork. Be mindful that even with a compelling profile and plenty of self-marketing, you'll probably still have to take jobs that don't really interest you at first. For instance, you might plan to specialize in developmental editing, but you'll be doing mostly copy and line editing in your early gigs.
This part of your editing career is the definition of "the hustle." You'll be working long hours, not getting paid much, and feeling unsure about whether you even can be an editor. But if you manage to push through all that, you'll emerge on the other side with plentiful knowledge and experience to serve as the foundation of your editing career.
4. Find your niche as an editor
The biggest silver lining of working so much is that you'll start to form a very clear idea of your own editing niche: where your natural skills lie and what you enjoy doing the most. So after a few months of experience, you should definitely be considering what kind of editor you want to be in the long term!
We've already touched on the three main categories of book editing (developmental, copy, and proofreading), but now let's break down the most common types of editors, so you can think about which path you might want to pursue.
📘 Book editors
Book editors work on full-length manuscripts of 50,000 words or more. Consequently, this is the most intensive area of editing (especially if you want to become a developmental editor). However, book editing also offers a massive variety of projects to choose from: fiction, nonfiction, and all the different genres they contain.
As a book editor, you'll directly influence the literary world and engage with exciting projects that look great on your résumé. In other words, it's an incredibly rewarding niche — but it's also a major commitment, so make sure to familiarize yourself with the world of writing and publishing before you devote yourself to a book editing career.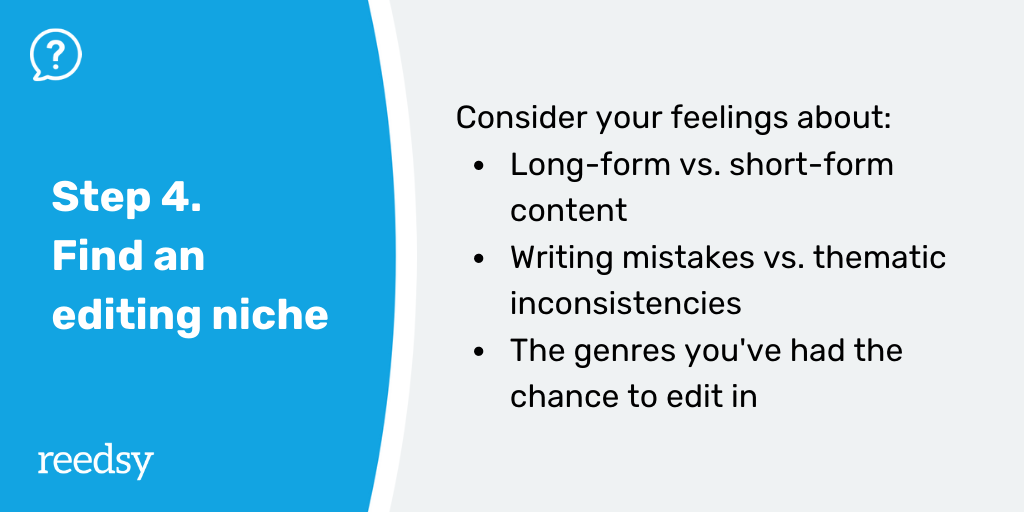 📝 News and magazine editors
News and magazine editors work on news, feature, and opinion pieces for a given publication, most of which clock in at around 1,000-2,000 words. So each individual assignment is fairly easy to get through, but as a news or magazine editor, you'll be expected to edit multiple articles each day — often going through multiple rounds of editing on each article. For this specialty, a degree in journalism or communications is essential, and you'll probably need a foot-in-the-door internship or personal connection to snag a decent position as well.
🎓 Academic editors
Academic editors work on research papers, theses, and dissertations. These can be anywhere from 20 to 200 pages, so depending on your specialty, you might be working on pieces that are basically manuscripts themselves. In order to make a career out of academic editing, you will need a post-grad degree in the relevant subject and the ability to wade through lots of dense text. But if you meet this criteria, you'll find there are plenty of proofreading jobs and editing opportunities available to you. 
👩‍💻 Web editors
Web editors create and edit content for various online sources. As a web editor, you'll need to know how to apply search engine optimization (SEO) tactics, and how to publish your writing with tools like Wordpress and other content management systems. This is a good choice of specialty for those hoping to gain applicable skills in an increasingly Internet-based world, but it may be hard to find clients yourself, especially at first.
As we've mentioned before, there are roles with greater responsibilities (and pay) for you down the line as you climb the career ladder. If it helps motivate you to get started, do keep in mind that positions like editor-in-chief (EIC) and managing editor are there for you if you persevere!
5. Chase better editing jobs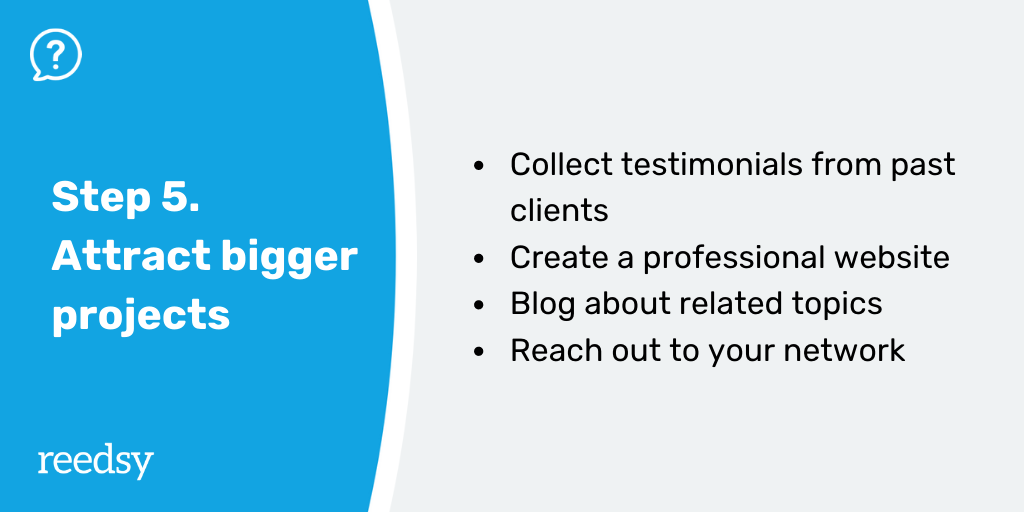 Once you have some general experience under your belt and you've determined your niche, it's time to go after that niche work with all you've got. By now you might find that you have the choice to accept jobs that are relevant to your skill set and aspiration, rather than just about anything that's offered. You should also target your applications to publications that you'd like to work for. 
And if you don't have one already, you should build a website to advertise your services and portfolio. Though profiles on other job platforms will help, it's important to carve out your own space on the web, so clients can see you are a dedicated professional! You can even blog about editing-related topics to demonstrate your expertise and attract clients.
Now is also the time to pull out all the stops when it comes to networking, both online and in person. If you're struggling to capture the jobs you really want, rack your brain for any people you know — however randomly or distantly — who work in that field, and reach out to them for help. Ask your current or former teachers, your coworkers, your parents, your friends, and your friends' friends whether they can give you a boost.
Think of this as the culmination of all your efforts. You've gained the necessary experience and proven to yourself that you can perform your dream editing job. Now you just need other people to give you a chance… so keep asking around, because you never know who might say "yes."
6. Take the leap as a freelancer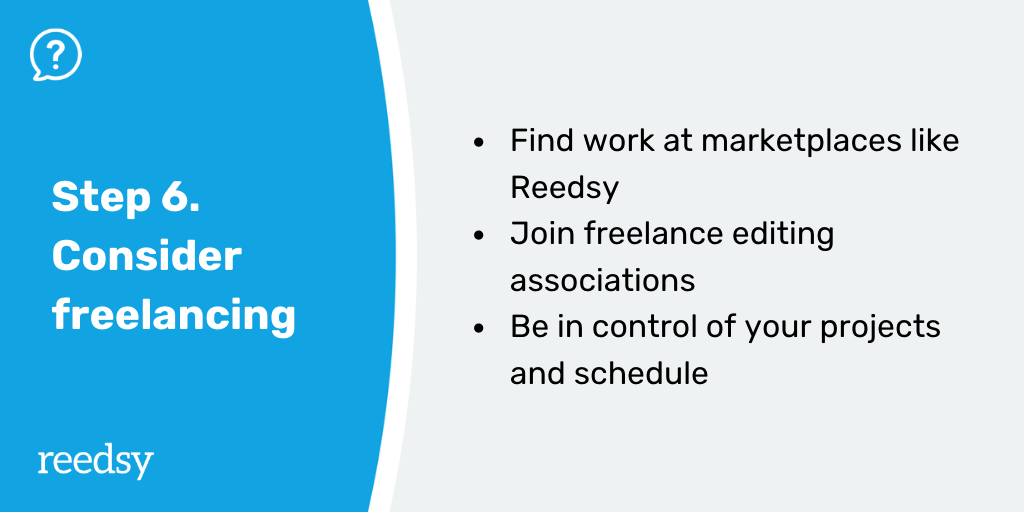 And if you don't want to work for a publisher, company, or publication, you can always work for yourself as a freelance editor! Indeed, once you've earned enough work through your own efforts, it can be incredibly empowering (not to mention lucrative) to continue your career as a freelancer.
We've actually written an article on tips for success as a freelance book editor — make sure to check it out if you want to freelance edit for a living. The only other thing we'd mention is to join groups that will facilitate this work on both a personal and a professional level.
You can join the ACES Society for Editing for $75/year, which will provide you with a fantastic community of fellow editors and tips on how to improve your work. You can also join the Editorial Freelancers Association (EFA) for a slightly heftier price tag of $180 annually and a couple more perks, such as group health insurance. Do check out our research on the EFA to see the full list of benefits (and potential drawbacks) before you sign up. 
If a membership-based editing society isn't in the cards (or budget) for you, you can always join free editing groups on Facebook and on various forums to get advice and find an encouraging community.
And of course, one of the most valuable things you can do as a freelance editor is to join an agency that will connect you with potential clients. This gives you all the security of working for a publisher or publication, while still retaining the freedom of choosing your own clients and hours.
No matter which editing path you follow, there will always be downsides: the low starting pay, the long hours, and the potential for burnout, to name a few. But if you're truly meant to become an editor, the rewards — having so much independence, using your creativity, and the utterly unique nature of the work — will be more than enough to satisfy you.
And who knows? A project of yours might just end up making the best seller lists, or winning a Pulitzer Prize. One thing is for sure: if you've always wanted to make your mark on the literary landscape, becoming an editor is an amazing way to do just that. 
---
Got any more questions (or comments) about how to become an editor? You can email us at freelancer@reedsy.com.