#46: Write It Down
Whether you've been composing stories for years, have a number of published books under your belt, or are just getting started on your craft, if you're here to write — you're a writer.
Like our community, our prompts this week are all about writers at different stages. Maybe you'll pick the one that most relates to you at this time, one that provides a retrospective into previous legs of your writing journey, or one that looks ahead to future goals. In any case, we're looking forward to reading your words, writers.
⭐️ Shortlisted
This week's prompts:
Stories
$50
Prize money
---
676
Submissions
---
Ended on 23:59 - Jun 19, 2020 EST
---
Won by Cmf Wright 🏆
Title: Turf Wars
Winning stories will be featured on our website and in our weekly newsletter. For more information, please consult our terms of use.
Submissions will be approved and published within 7 days of the contest closing.
Please keep your submission between 1,000 - 3,000 words.
Any questions? Check out our FAQ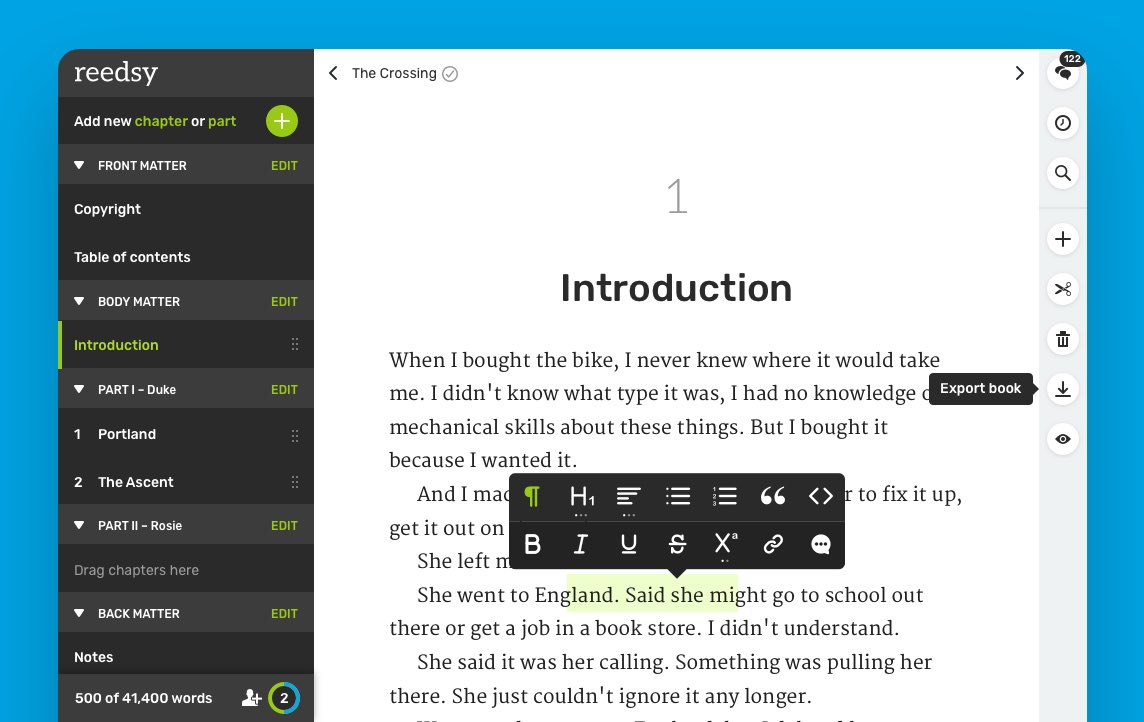 Tired of MS Word?
Join the revolution and write your book in a tool designed for authors. 🙌
Includes FREE typesetting to print-ready PDF & EPUB files, track changes and collaborative editing.