Last updated on Dec 31, 2021
The Best Book Writing Software For Every Budget in 2022
When it comes to book writing software, there's no shortage of choice. But not all software options are created equal. Just because it's possible to write a book with them, that doesn't mean they will have the features you need for your project. In this post, the team at Reedsy will dig into 15 of the most popular pieces of book writing software available today.
We think that user experience is particularly important. And since no writer is an island, at some point you're going to need to work with an editor, making the option of editorial collaboration a crucial consideration as you take your book from first draft to final product — along with any notable features and, of course, the price tag.
🖋️
Which writing app is right for you?
Find out here! Takes 30 seconds
If you want to cut straight to the chase and find out which is the right writing app for you, we recommend taking this quick 30-second quiz. Otherwise, let's dive in!
1. Reedsy Book Editor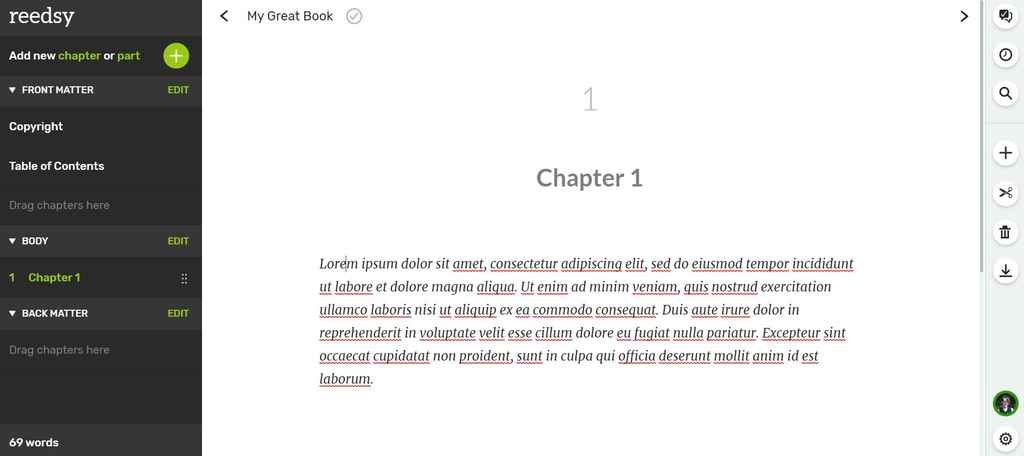 Designed to meet the key needs of authors, our very own Reedsy Book Editor is your all-in-one piece of book writing software. With a seamless interface to take you from first draft to fully formatted ebooks, you can write, edit, and publish beautiful books — all with this one tool. The RBE will take care of formatting and typesetting as you write, then once your book is all set — with front and back matter sorted in a couple of clicks — you can export a file that's ready for instant distribution. It's smooth sailing from there. ⛵
💲 Price: Free
💡 Features: Distraction-free interface, cloud saving, export as ebook or PDF, version history, free formatting templates
🤝 Editorial collaboration: Yes
2. Google Docs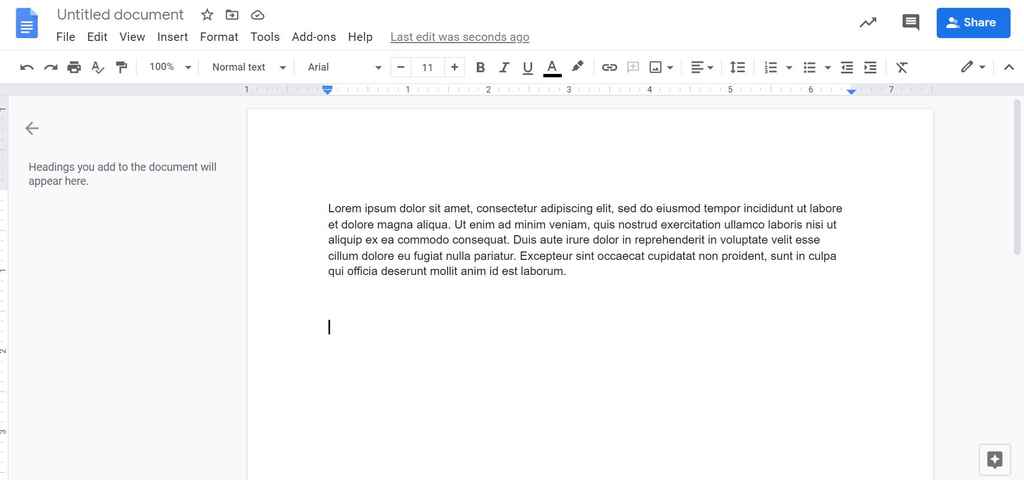 Available to anyone with a Google account, Google Docs is a web-based word processor that can handle everything from note-taking to professional writing to, yes, books. While many authors spend weeks hunting for the perfect book writing software, most specialized apps add complexity without any real value. In almost every case, a word processor is all you need. They might not be tailored specifically to authors, but they're fully functional for writing and editing a first draft. After all, no amount of fancy gear will write your book for you. 
Google Docs has particularly strong collaborative writing and editing features. It's also possible to use this writing software to format your book for publication — though it can get frustratingly technical, as it doesn't easily convert to the dual columns and all-around margins you'll need.
💲 Price: Free
💡 Features: Cloud saving, easy to share files with anyone, many formatting options (must be done manually)
🤝 Editorial collaboration: Yes
3. LibreOffice Writer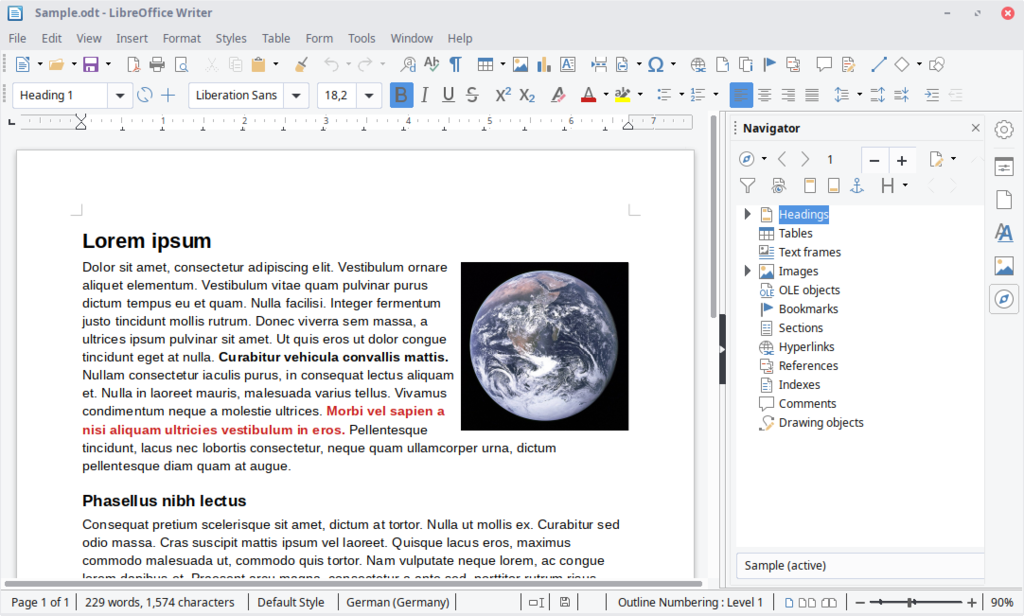 If you want Google Docs' range of features but prefer to work offline (or stay off Big G's radar), there's always LibreOffice Writer. This free and open-source word processor will handle everything writing-related that the big dogs like Google Docs and Microsoft Word can, and will run on just about any computer out there. It's also pretty decent for formatting your book, though again, you'll have to do this manually. Regardless, LibreOffice is a great option if you want the in-depth functionality of a major office suite, without supporting a mega tech corporation.
💲 Price: Free
💡 Features: Cross-platform, many formatting options (must be done manually)
🤝 Editorial collaboration: Yes
Free course: How to actually start writing your book
Take the leap with this inspirational course and become an author like you've always dreamed. Get started now.
4. Pages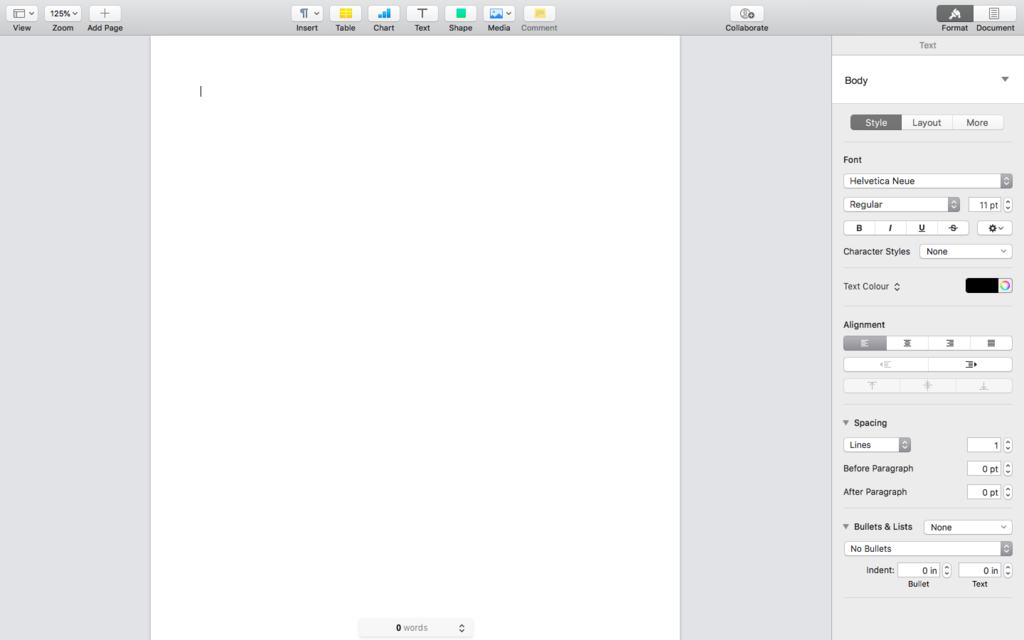 Mac users everywhere will recognize this one: it comes pre-installed on virtually all Apple devices. Like Google Docs and LibreOffice Writer, Pages is not specifically designed for writing a book — so while all the functionality you need is certainly there, there's a lot of extra buttons and options that you'll just never need. Still, it's clean and fairly easy to use, despite all the bells and whistles. 
One whistle that is worth mentioning is the handwriting-to-text function. Using an Apple Pencil, you can write, edit, and annotate your document, and your handwriting will automatically be turned into text. This is a really fun, quick, and easy way to make notes on a first draft, and as long as your editor has an Apple device, you can even share thoughts and ideas in real time. 
💲 Price: Free
💡 Features: Handwriting-to-text, formatting templates
🤝 Editorial collaboration: Yes
5. yWriter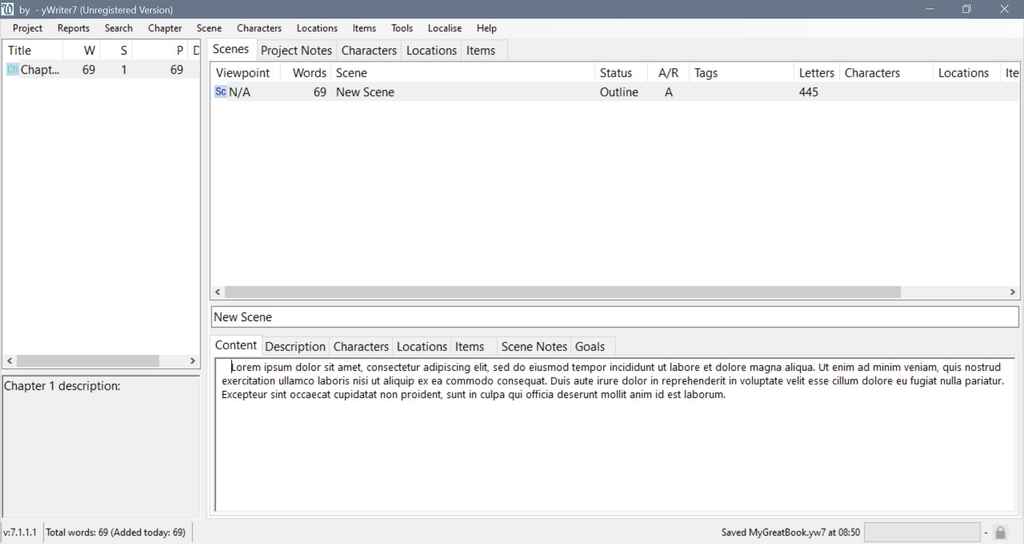 On the other end of the spectrum, we have yWriter. Unlike an office suite word professor, yWriter is designed to do one thing, and one thing only: write books. Specifically, yWriter is most helpful as novel writing software, since it divides your work into scenes and notes for characters, settings, etc. yWriter also makes it easy to organize your work and track your progress — a vital component of drafting any novel.
💲 Price: Free
💡 Features: Scene-based organization, storyboard view, progress tracking
🤝 Editorial collaboration: No
6. Microsoft Word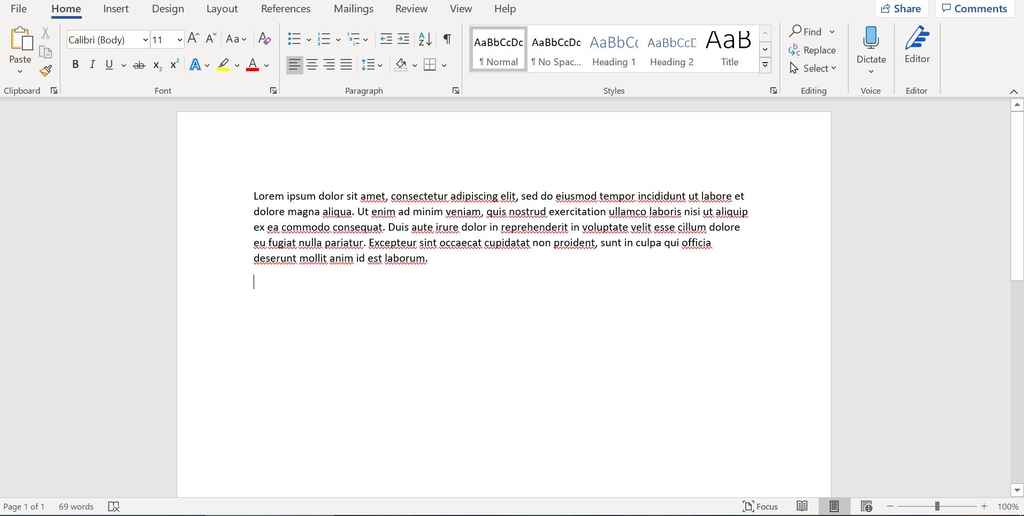 Ah, Microsoft Word: the go-to piece of book writing software since what seems like the dawn of time. Perhaps that's reason enough to shake things up? On the other hand, the fact that everyone has Word and knows how to use it, makes it easy to collaborate. Formatting your manuscript to submit to an editor is simple and effective; as is the "track changes" feature they'll use to polish your draft. Preparing your book for publication, however, isn't quite so convenient. 
Theoretically, MS Word can do everything you could ever want it to in order to make a book. But, figuring out how to do it is another matter — and even then, it's not always easy. Once you've taken the time to manually format and export your file, you'll need to proof it for errors (which there inevitably are) and then start over. Any author working on a full-length book will find this process slow and unwieldy. There are of course programs that'll clean up the file before you publish it, if writing in Word is non-negotiable. 
💲 Price: $69.99/year
💡 Features: Built-in dictation, many formatting options (must be done manually)
🤝 Editorial collaboration: Yes
7. Draft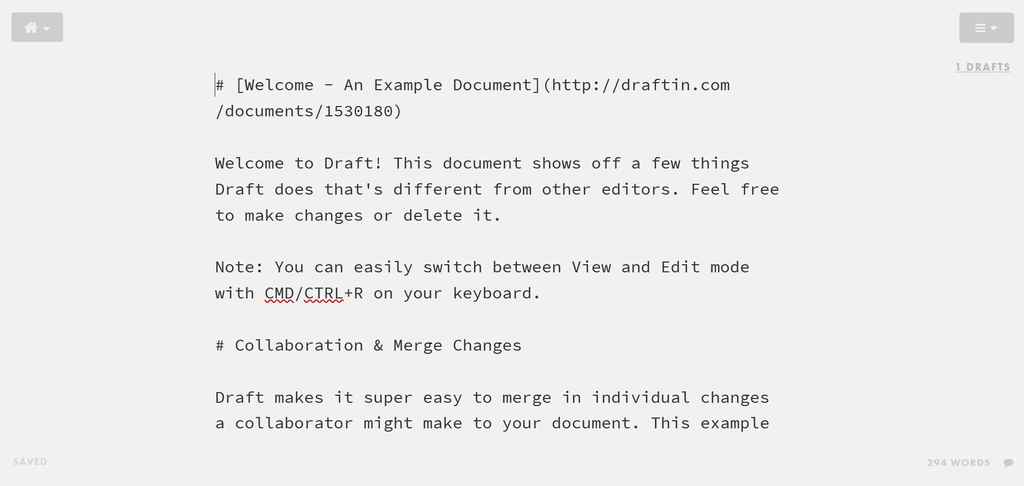 If all you want is to open a document and write, well, Draft has got you covered. You can't get much simpler than a blank screen and a cursor, and that's about all you see when you use Draft. There are several more advanced features, including collaborative edits and comments as well as a "Hemingway mode" that prevents you from editing your work while you write. But the biggest benefit of this web-based app is that you can get your thoughts down quickly — and worry about everything else later.
💲 Price: Free
💡 Features: Markdown formatting, version control, Hemingway mode (no editing)
🤝 Editorial collaboration: Yes
8. Frost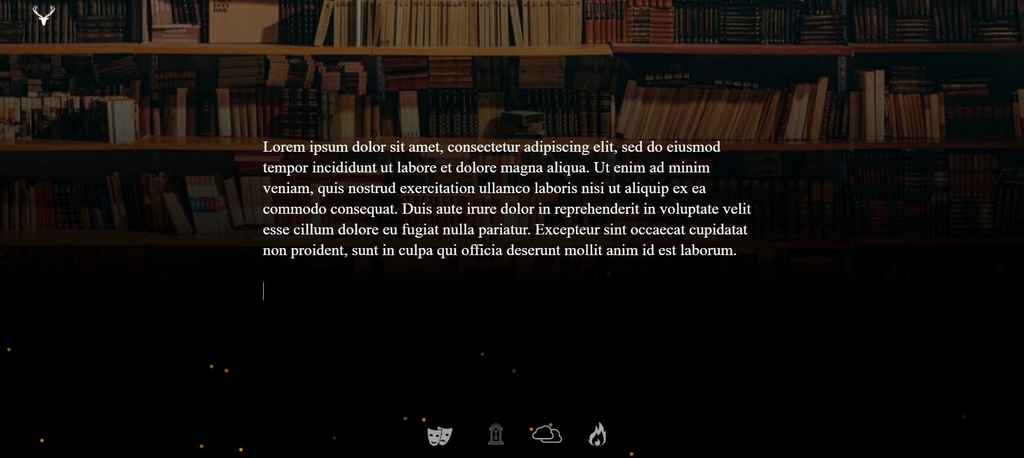 Sometimes, the hardest part of writing a book is getting into the write mindset. 😉 Luckily, on those low-motivation days, there's Frost. Frost runs, for free, in your web browser and immerses you in one of several atmospheric settings, such as: on a tropical beach, in a cozy library, or in the vast reaches of outer space. Background music or ambient sounds help round out the experience — however, you'll need to look elsewhere when it's time to edit and format your book.
💲 Price: Free
💡 Features: Ambient music, sounds, and backgrounds
🤝 Editorial collaboration: No
9. FocusWriter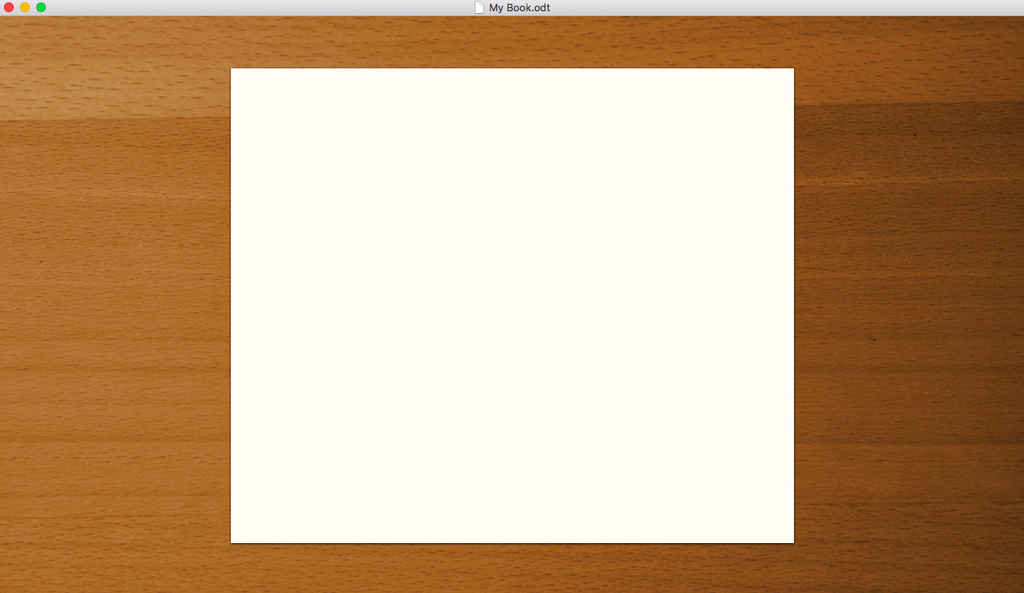 FocusWriter pares things right back: no in-app distractions, no pinned research notes, just you and a virtual sheet of paper (cloaked in the theme of your choice). You can access a toolbar with several features designed to boost your progress, including a timer for writing sprints and a daily goal tracker — but in its default state, this writing software tucks them safely out of view. After all, the best way to make progress is to focus all your attention on writing...and nothing else. 
💲 Price: Free
💡 Features: Spell-check, timers and alarms, daily goal tracker
🤝 Editorial collaboration: No
10. ProWritingAid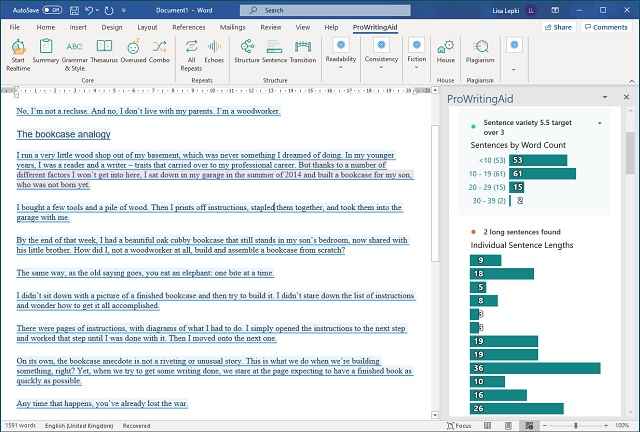 Moving into software that aims to improve your writing and not just provide you with a space to be creative, we have ProWritingAid. Compatible with many different word processors and apps, this app contains grammar and language checking, as well as detailed reports about structure and style — which we covered in greater depth in this ProWritingAid review. In other words, not only will this app help polish your current piece, it will help you become a better writer overall.
💲 Price: $79.00/year
💡 Features: In-depth grammar checking, editing reports, integration with many different word processors and web browsers
🤝 Editorial collaboration: N/A
11. Hemingway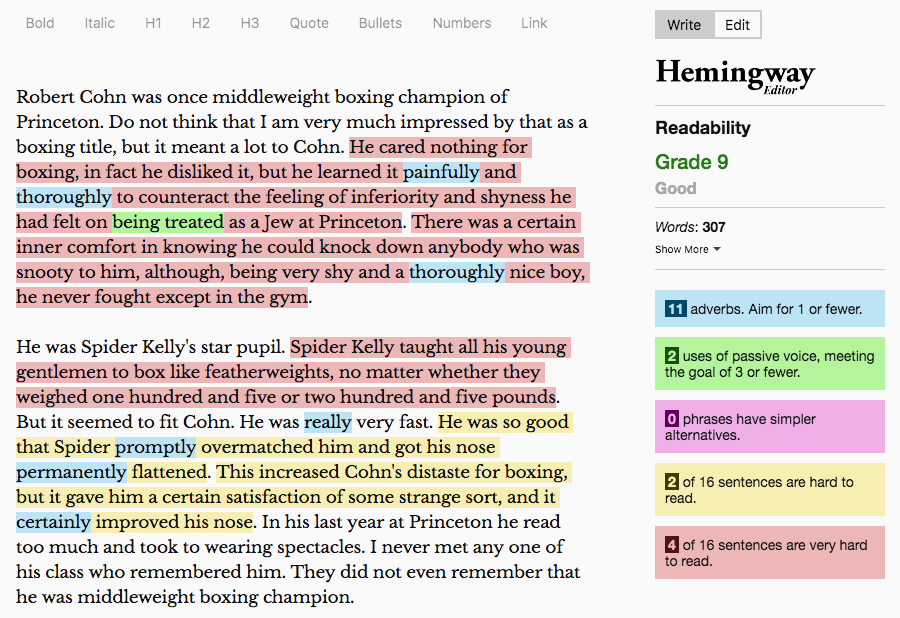 The Hemingway app is for authors who want to bring out their inner Ernie by writing prose that's "bold and clear". To help you trim the fat, it uses different-colored highlights to flag up hard-to-read sentences, passive voice, qualifiers, adverbs, and complex phrasing to reduce — simple suggestions that really can make all the difference. It has a few other handy features as well, including a readability score and an estimated reading level. If you're curious about this writing software and want to know more, check out our full review of the Hemingway app. 
💲 Price: Free online, or $19.99 to download the desktop app
💡 Features: Basic grammar checking, readability markup, import from and export to word and other editors
🤝 Editorial collaboration: No
12. Grammarly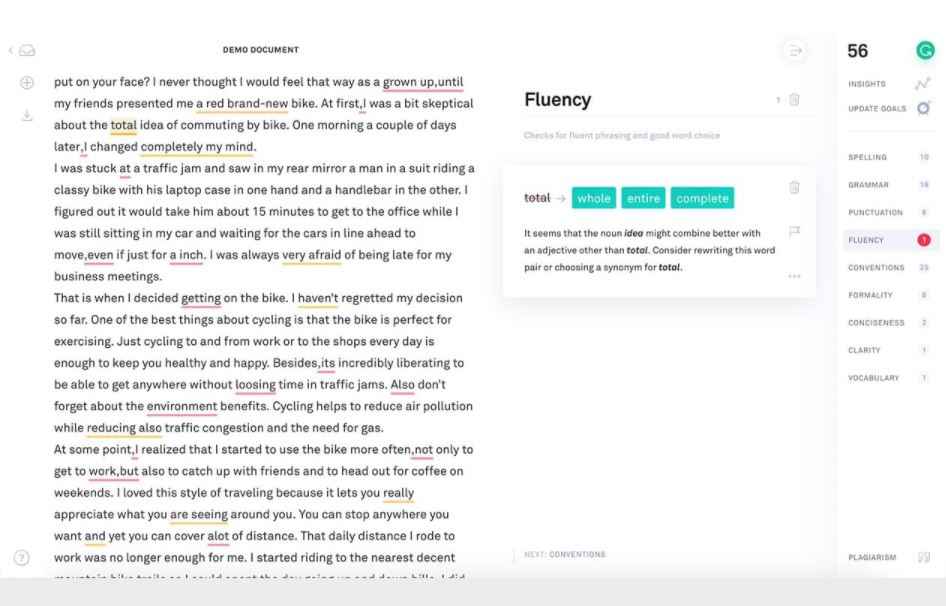 We're big fans of editing here at Reedsy, and an important part of that is self-editing your work. That way, when you go on to hire a professional editor, you won't waste their time — and your money — fixing easy mistakes you could have spotted yourself. Services like Grammarly make that easy, by highlighting common errors and offering practical fixes. It's also useful for those writing frequent emails and other short pieces, as you can add the Grammarly extension to your browser and turn it on whenever you need some extra editing assistance.
💲 Price: $139.95/year
💡 Features: Comprehensive grammar checking, plagiarism detection, integration with many different word processors and web browsers
🤝 Editorial collaboration: N/A
13. Evernote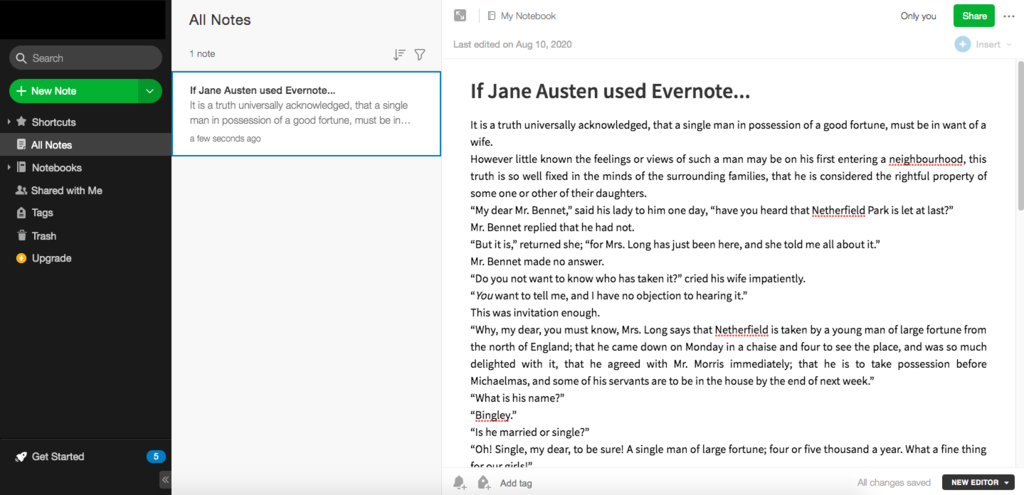 Much as we might wish it were the case, writing a book rarely involves just sitting down and writing. Most authors need to collect and organize their thoughts before they can make real headway on a project — and Evernote is perfect for just that. An in-depth brainstorming and organizational tool, this piece of book writing software allows you to save storyboard templates, character profiles, online articles, and audio notes, all in one clutter-free space. As you drop ideas into the app, Evernote will sync the information across all of your devices so you can continue to build on them later. And if you need an outside opinion, you can share your notes with collaborators.
💲 Price: Free basic plan, $7.99/month for premium
💡 Features: writing templates, web clipper function, syncing ability
🤝 Editorial collaboration: Yes
14. Ulysses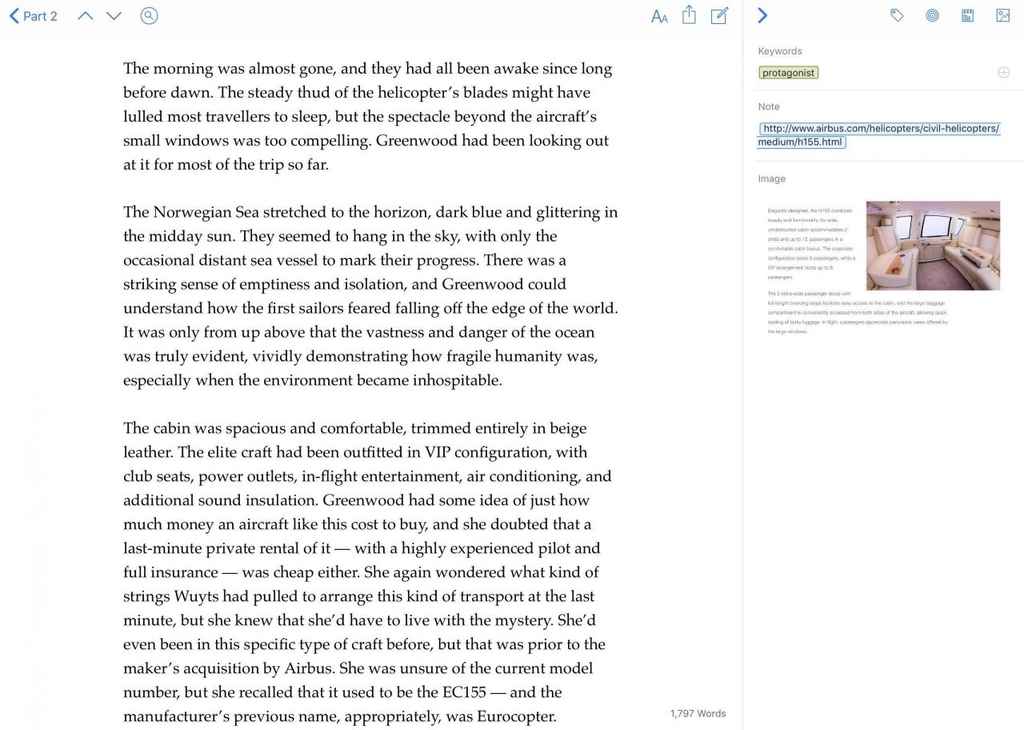 Ulysses combines the outlining functions of Evernote with the sleek, distraction-free interface of Draft. You'll have no trouble staying organized with functions like keyword labels, split-screen view, progress-tracking, and a filing system — but the app is designed so that when it's time to write, you can hide those features and get to work without distractions. Lots of writers like to use Ulysses in typewriter mode to really get into the "author zone". And the app even uses "Markdown" rather than manual formatting — for instance, in Ulysses, you'd type # to create a header, or > to create a blockquote — to keep your writing session flowing. 
💲 Price: $5.99/month, or $49.99/year
💡 Features: Typewriter mode, goal tracking, ability to sync between multiple devices
🤝 Editorial collaboration: No
15. Scrivener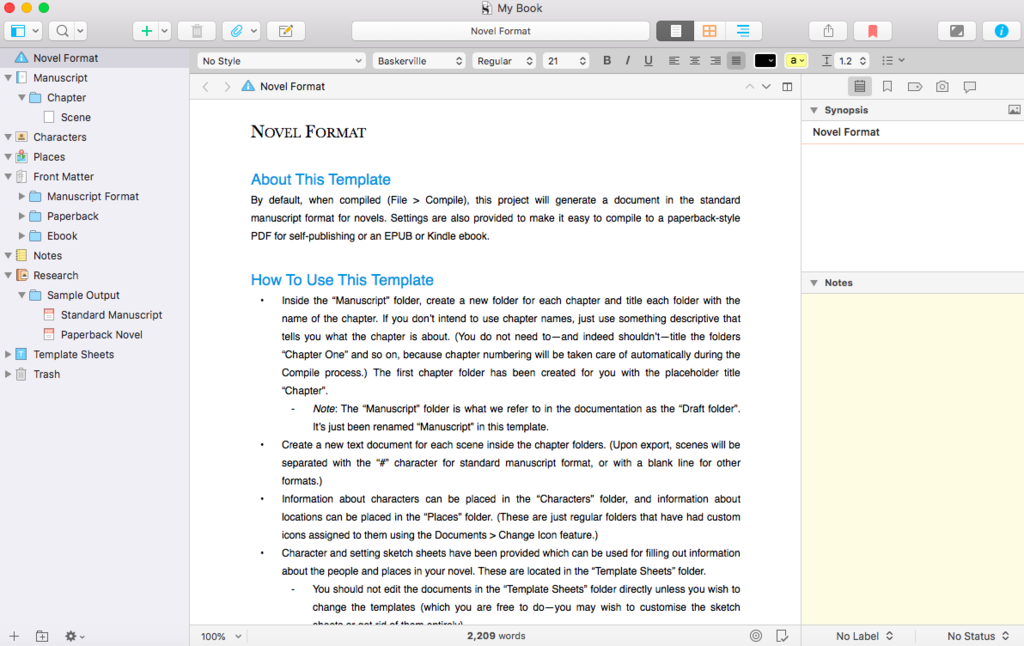 To compile a list of book writing software without Scrivener, you'd have to dare to go against the grain — it's a real favorite among authors. The app looks a lot like Ulysses, but is often considered a cut above because of its corkboard function: an elaborate planner that helps writers outline by providing a space to pin their notes and templates, then shuffle them to their heart's content. This gives you a fantastic amount of freedom to plan and write however works best for you; however, some authors might feel it's a little too much freedom. Unlike Ulysses, Scrivener is known for its steep learning curve — so if you need a bit more guidance, it might not be the app for you.
💲 Price: $49 one-time fee 
💡 Features: Corkboard planner, writing templates, integrated outlining system, import and export capabilities
🤝 Editorial collaboration: No
---
At the end of the day, no piece of software is going to be fully able to outline, write, or edit your book for you — but with these book writing software options in mind, you'll at least be able to find something that makes the process easier, streamlined, and more enjoyable. Now get out there and start creating!