The World's Best Writing App Just Got Cats
What do Stephen King, Doris Lessing, Jorge Luis Borges, Alice Walker, and Mark Twain all have in common? Each of these acclaimed authors found inspiration by writing in the company of their feline friends!
Starting today, all writers can boost their productivity with our acclaimed book-writing app's new feature: REEDSY CATS.
You'll never write alone
To claim your cat, log on to the Reedsy Book Editor, start a new project, and toggle CAT mode. An adorable kitty will then be invited to share your virtual workspace.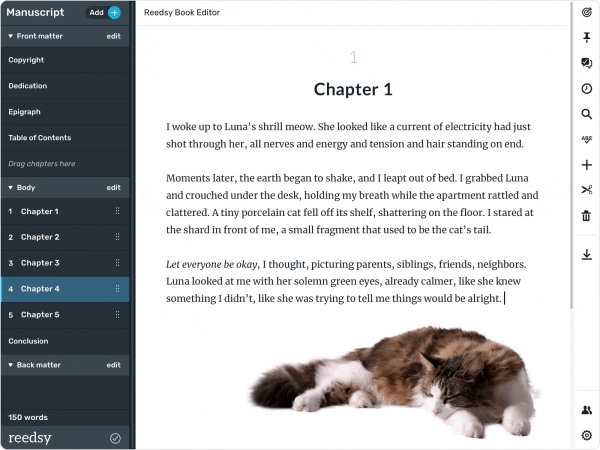 Like all good cats, the adorable furballs on the Reedsy Book Editor will spend most of their days sleeping and grooming while you work towards your daily word-count goals.
Want to boost your productivity? Activate the 'Pomodoro' setting to start a 25-minute writing sprint. When your time is up, your cat with notify you by demanding scratches.  
A cat for every season. A cat for every reason.
No two writers are alike — just as no two cats are the same. To find the purrfect writing companion, you can choose between six different kitties — each with its own unique temperament. Careful, though: some breeds are more likely to distract you than others!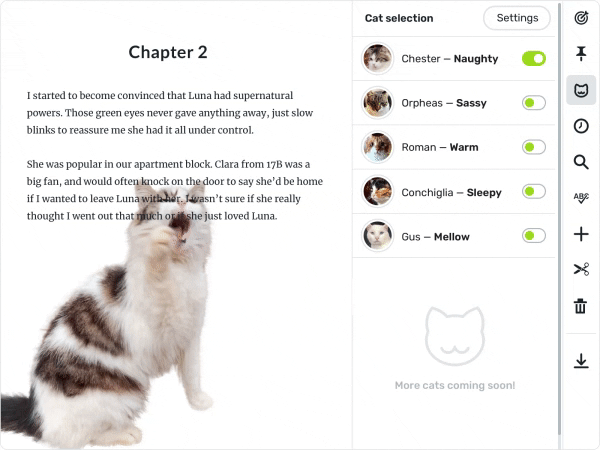 At the time of launch, our development team is working to grow our cat menagerie to include favorites like the Maine Coon and the naked Sphinx. 
Don't paws (pause) your writing streak
Consistency is the key to a good writing habit. By activating REEDSY CATS, you'll enable a productivity feature guaranteed to keep your writing goals on track.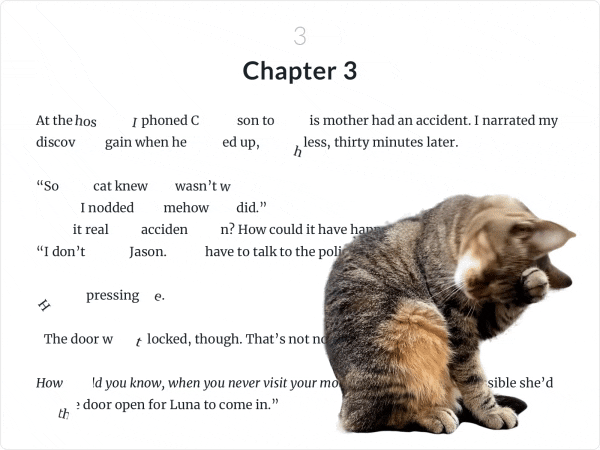 Any pet owner will tell you that you can't leave cats alone for too long — and that goes double for our furry friends on the Reedsy Book Editor. If you neglect your manuscript for over three working days, you may return to find that your draft has been cat-astrophically altered.
Disclaimer: Any material damaged by your cat may be irretrievable. Reedsy Ltd is not liable for any lost intellectual property caused by the cats.
Try CAT MODE today
If you've been purr-suaded to draft your next litter-rary meowsterpiece with this fur-midable new feature, log in and use REEDSY CATS now.