60 Gifts for Writers That Your Friends Will Love
Whether it's for the holiday season or a friend's birthday coming around the corner, most of us are always in need of new gift ideas — especially for the writers in our lives, who may be extra hard to shop for! Indeed, finding great gifts for writers is much easier said than done… but never fear, because we at Reedsy understand your pain.
That's why we've put the hard work into creating this guide of 60 perfect gifts for writers. It's split into sections by price and ordered from lowest to highest price for easy browsing. If you see something you like for a writer friend (or for yourself), just click on the link to buy it. Happy shopping — and even happier gifting! 🎁
---
Budget: $5-$15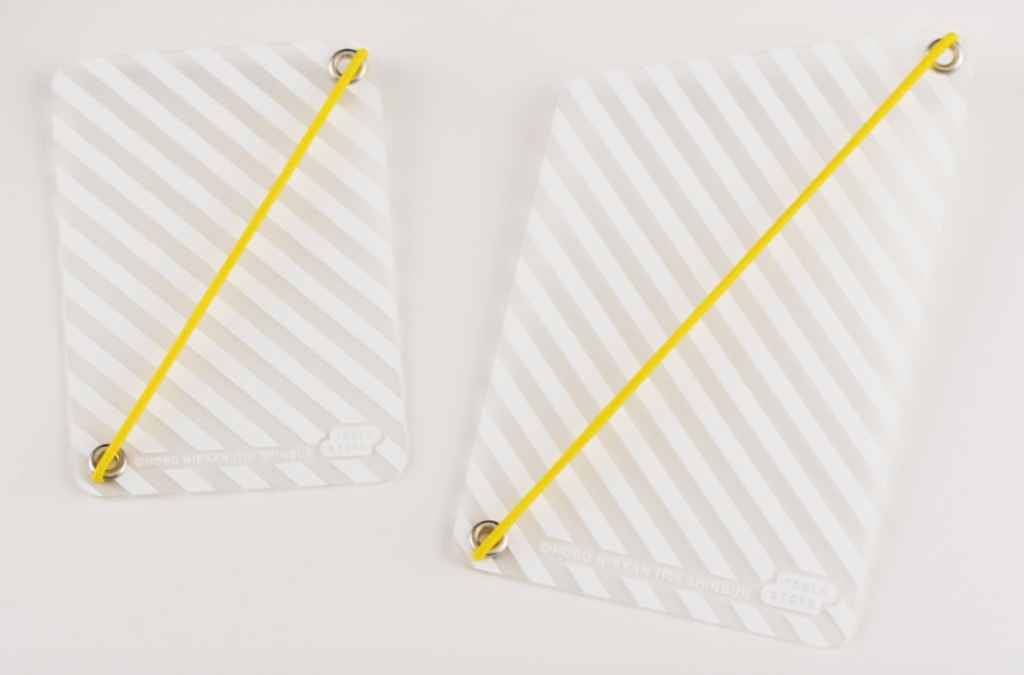 Know someone who's always losing their place in books? Solve their problems forever with the Hobonichi Page Keeper: a simple, elegant alternative to dog-earing that's only $5 a pop.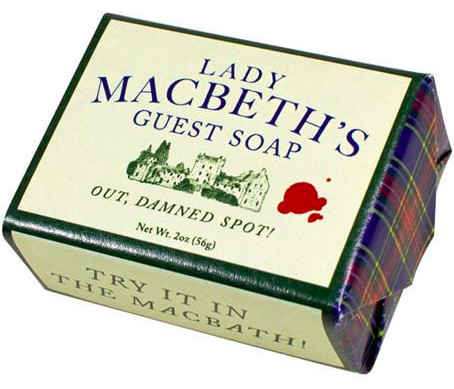 Out, damned spot! An affordable (and rather amusing) trinket, this pretty-yet-practical soap will take care of all your filth-eradicating needs — morally and otherwise.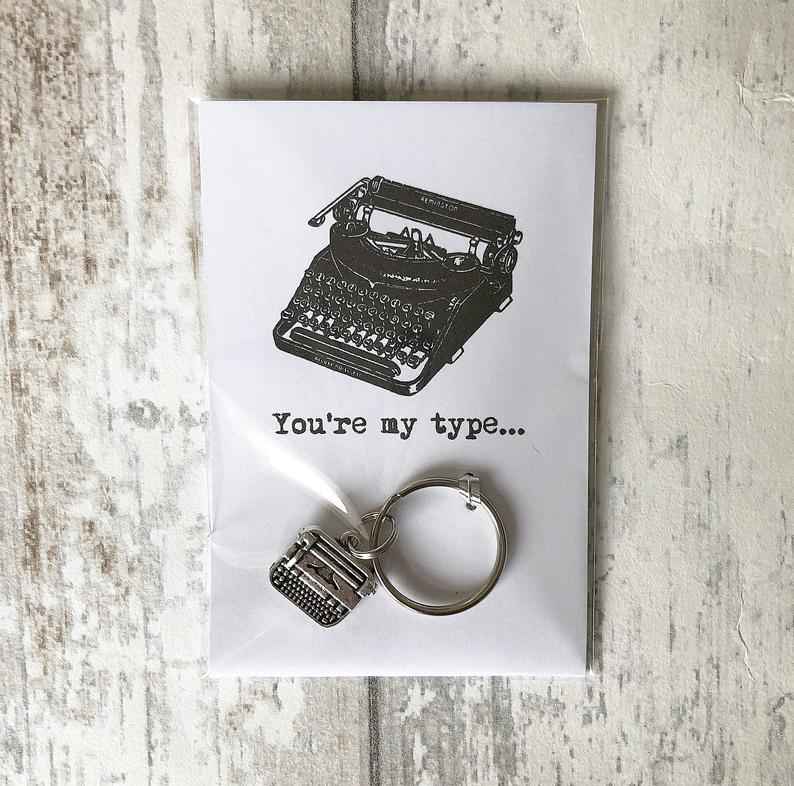 Another great choice for those on a budget, this cute keychain is just the right "type" of gift for writers who appreciate understated accessories.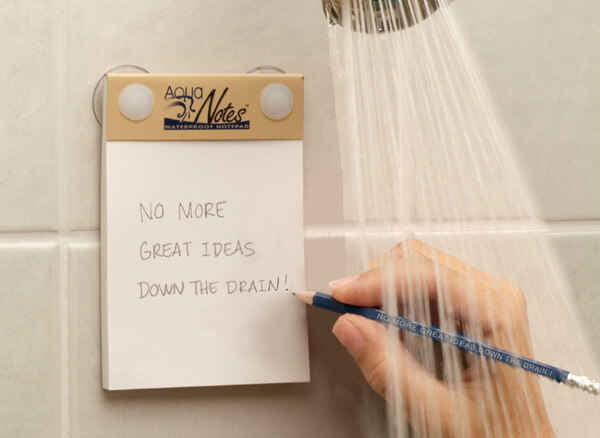 If you loved Singin' In the Rain, get ready for its even-better sequel: Writin' In The Rain! The AquaNotes waterproof pad allows you to capture those elusive #showerthoughts right away. Just don't blame us when you (or your friend) end up tripling the water bill.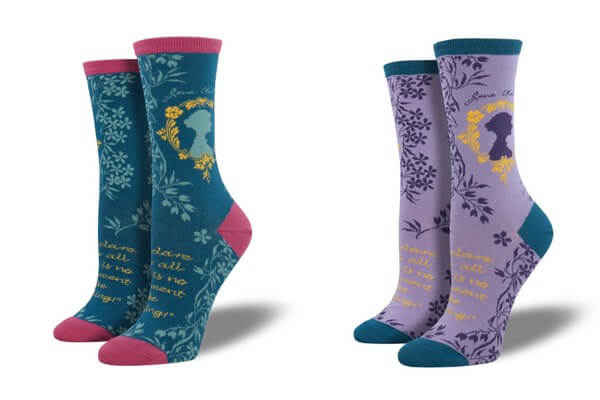 As Albus Dumbledore said, "One can never have enough socks." We're right there with him — and trust us that writerly socks don't get any better than these lovely Jane Austen-themed ones.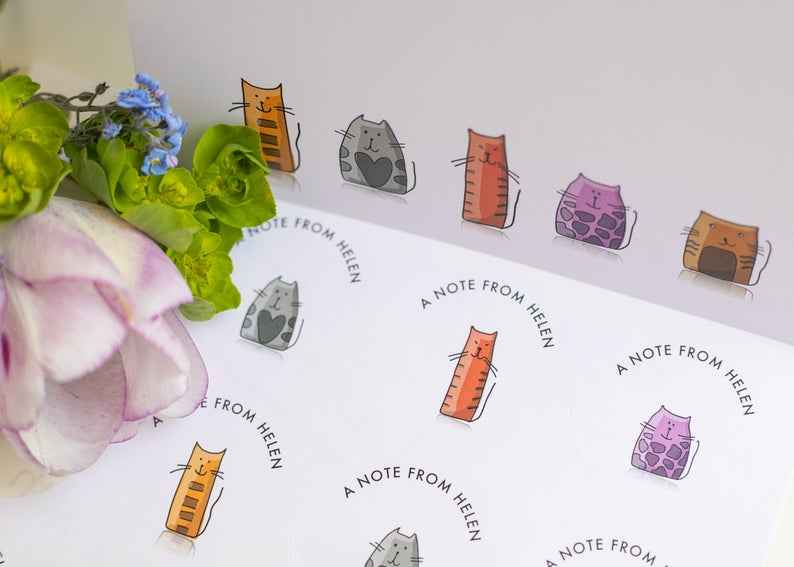 We all know writers are cats at heart: reclusive, temperamental, and big fans of naps. Hence why every writer in the book will enjoy this charming stationery (it can even be customized with their name at the top). Don't forget to tell them "Meowy Christmas!" or "Have a paw-some day!"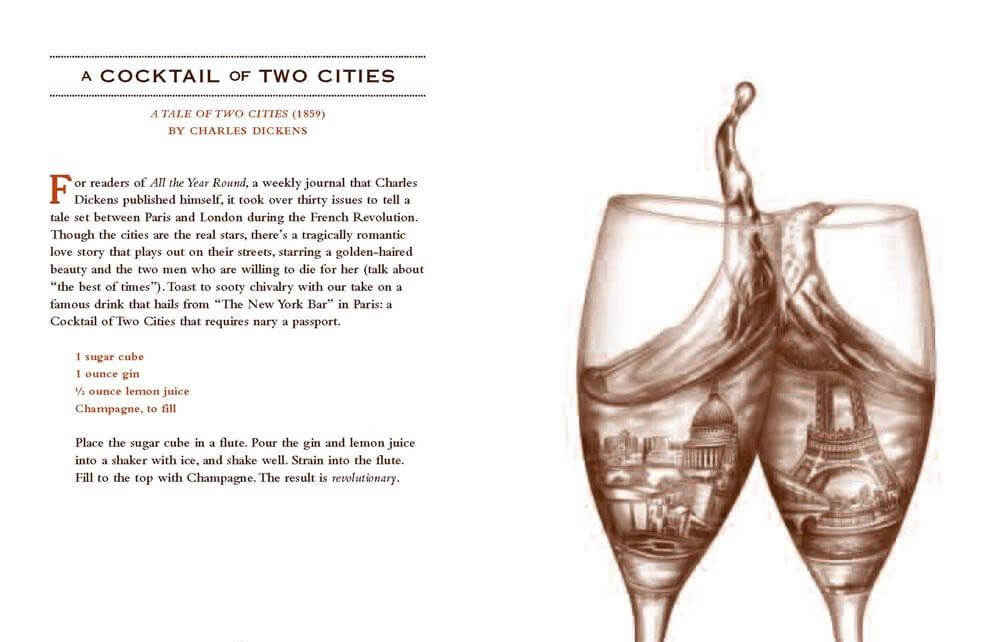 You know what they say: write drunk, edit sober. The drinks in this book include "The Pitcher of Dorian Grey Goose," "Romeo and Julep," "A Rum of One's Own," and "The Last of the Mojitos." A guaranteed party success that will get everyone gone with the gin in no time.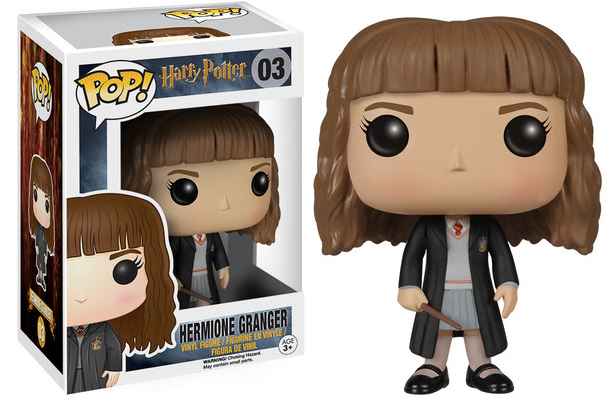 Looking for super-adorable literary desk toys? Funko Pop has got you covered with these big-eyed, bobblehead-like Harry Potter figurines, from a Patronus-casting Hermione to a holiday-themed Hagrid. They're available in keychain form too!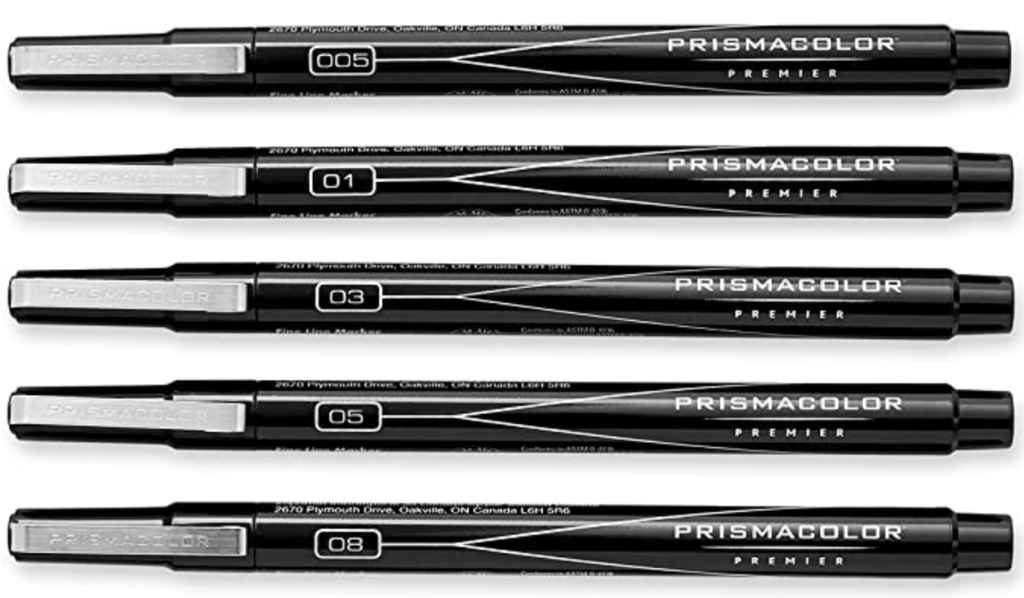 Every self-respecting writer needs a decent pen, and these Prismacolor ones are la crème de la crème (pen de la pen?). Even those who only handwrite grocery lists will enjoy the crisp ink and smooth finish of a Prismacolor pen — and at $12 for a set of five, they're a serious steal.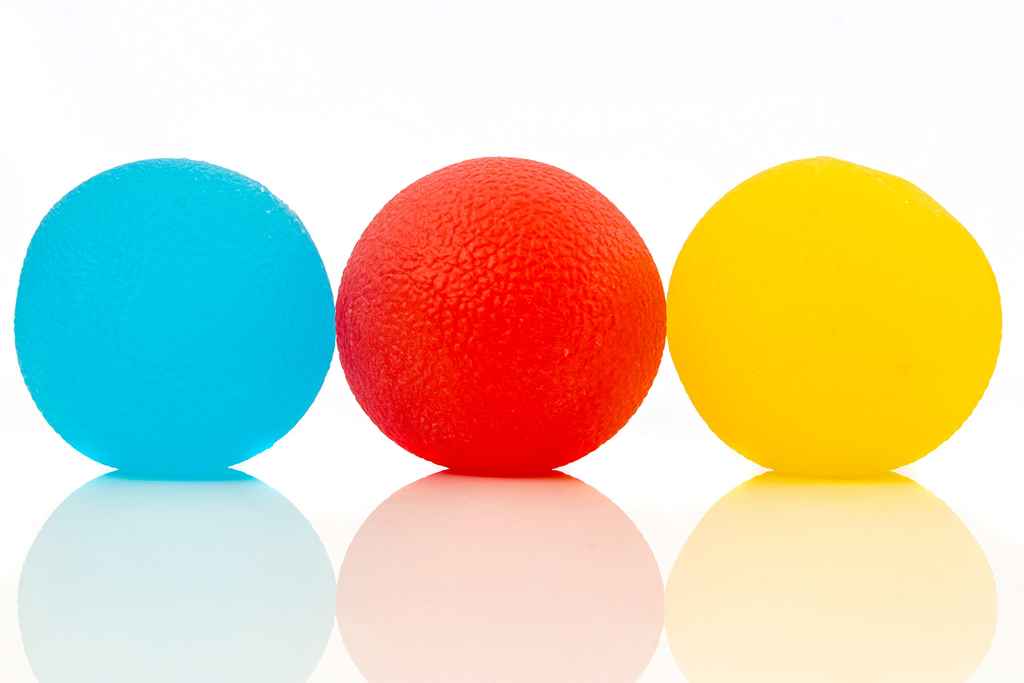 When the mental anguish of writing gets to be too much — or when one's tired fingers could use a break — there's nothing like a stress ball to take the edge off. This colorful three-pack is just $13, so your writer friend can keep them in multiple locations for creative stress-mergencies.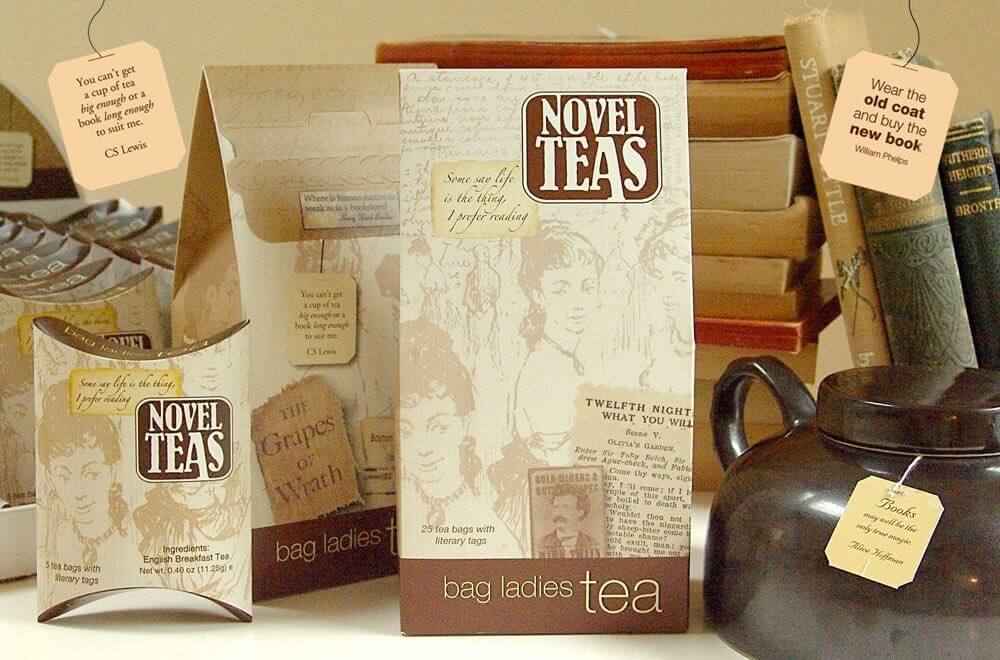 This stocking stuffer, 25 tea bags packed with famous quotes from Victorian books, is guaranteed to keep writers warm and cozy while they're working. As the product description says: read 'em and steep!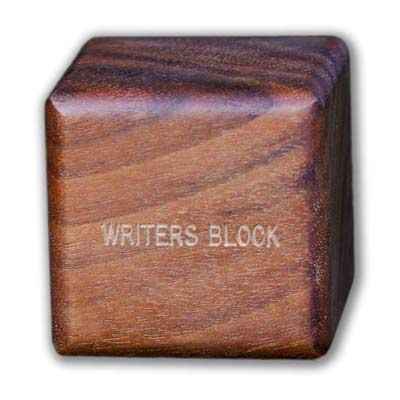 Whether they use it as a paperweight or for some much-needed levity on tough writing days, this wooden Writer's Block is a fun, silly gift for any writer in your life. Check out similarly punny presents in the same store, including an official "Artistic License" for your dramatic friends and the more colorfully designed Block for whimsical types.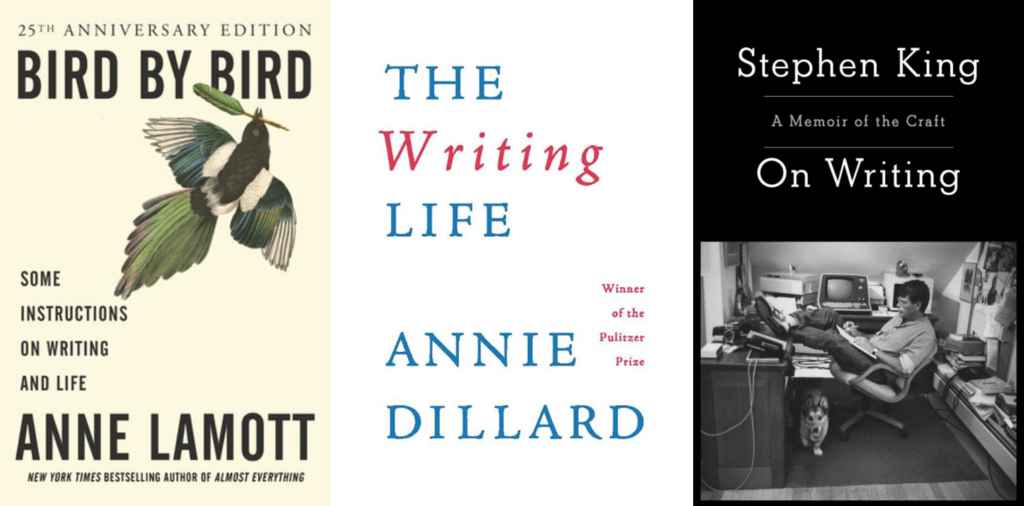 The only thing better than moaning about writing is reading other authors moan about it instead. Here are a few of our favorite essay collections that dive into writing craft: Bird by Bird by Anne Lamott, The Writing Life by Annie Dillard, and On Writing by Stephen King.

For a lovely minimalist present, you can't go wrong with one of these enamel pins! Whether you're looking for a simple pin shaped like a stack of books or one decorated with a specific title, you're sure to find what you want in this vast collection.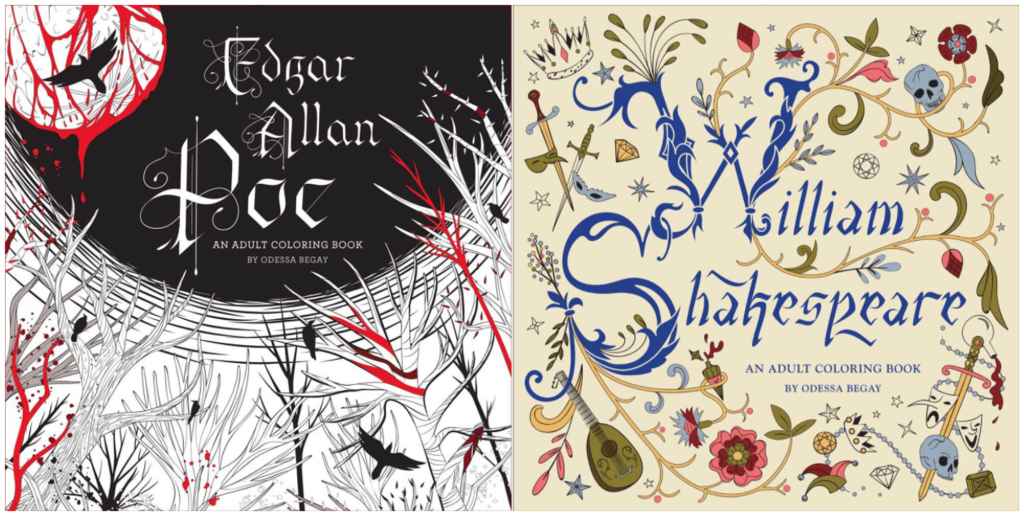 All writers need to take a break from words, words, words every so often, and coloring books are literally designed for this. We'd suggest this Edgar Allan Poe coloring book for classic horror fans, or this Shakespearean coloring book for Bard-lovers.
---
Budget: $15-$30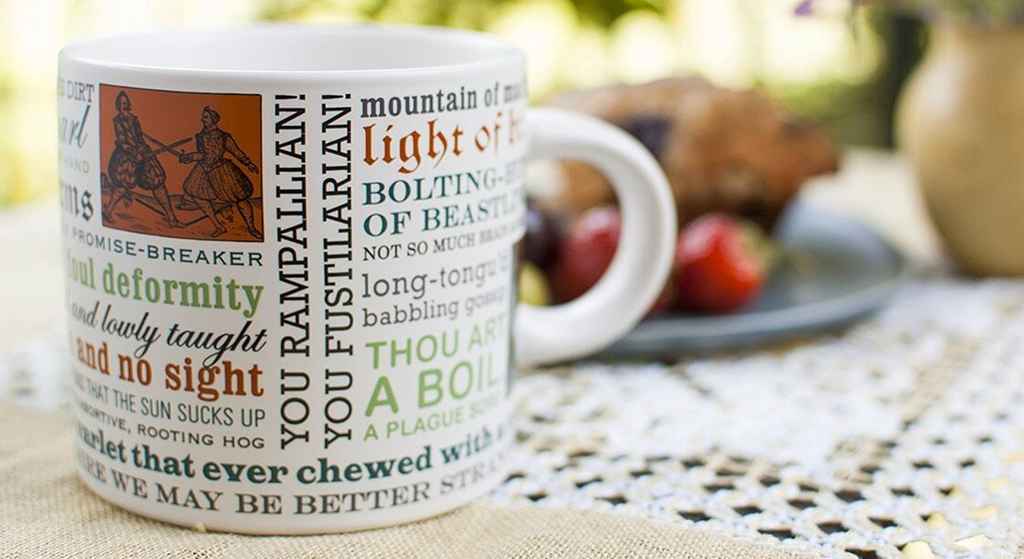 Speaking of the inimitable Bard, this "insults mug" is perfect for Shakespeare nerds and anyone craving a steaming hot cup of joe with a side of slander.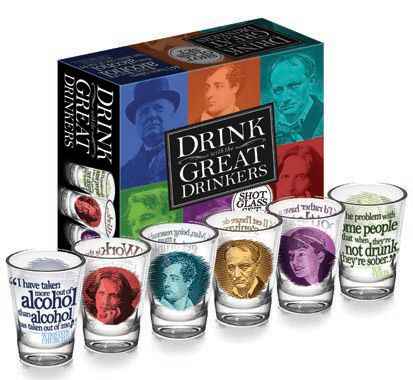 Once again we'll invoke the classic saying of #7. These literary shot glasses, featuring the likenesses of Lord Byron, Oscar Wilde, Dorothy Parker and more, can certainly help with the first part! (For the second, you might consider the coffee subscription at #40.)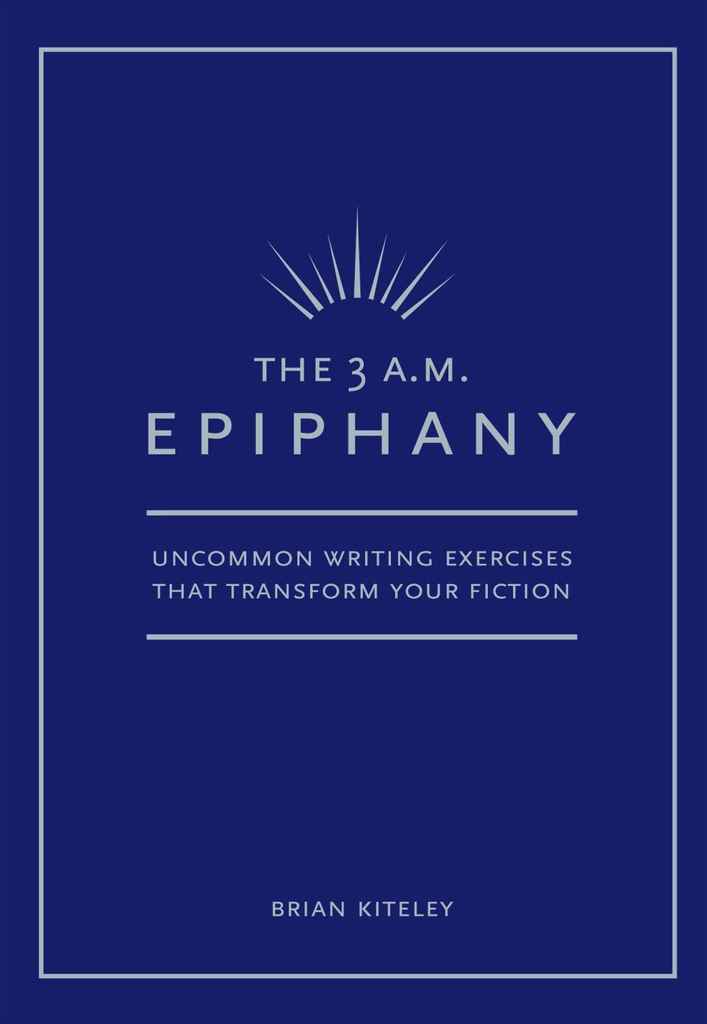 If 1 a.m. is for writer's block and 2 a.m. is for pure panic, 3 a.m. is when this book comes to the rescue. With 200 carefully crafted exercises, this book is a saving grace for writers everywhere. (If you want to make it a double whammy, pair it with its sequel, The 4 A.M. Breakthrough.)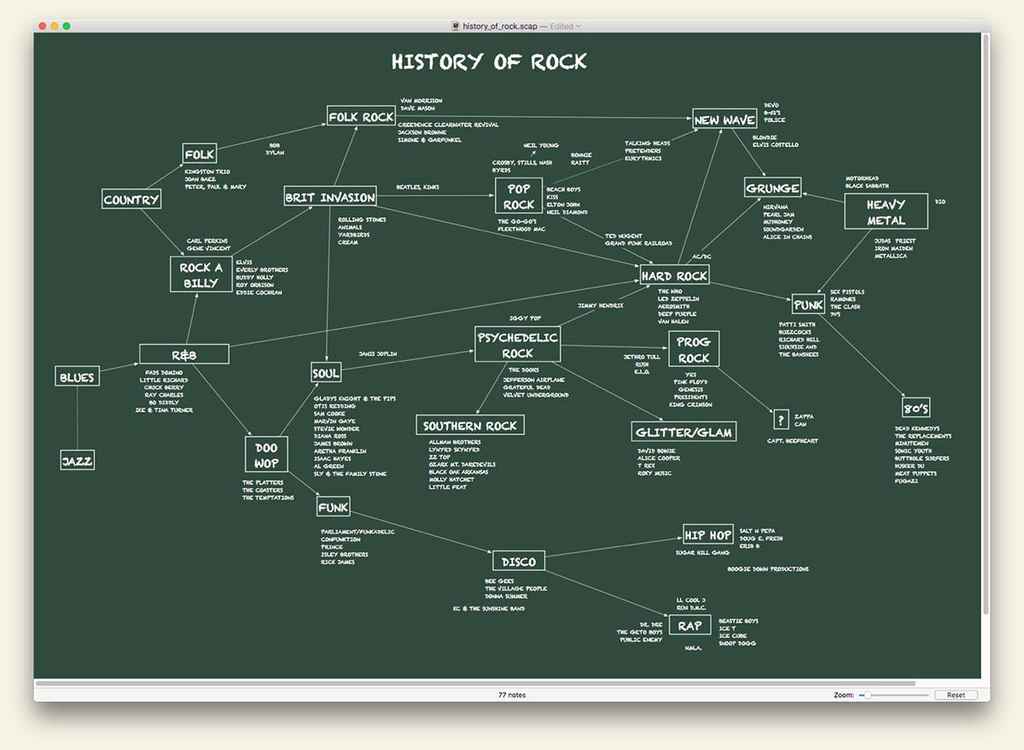 Brought to you by the Scrivener team, Scapple is a great little program that helps you make more intuitive, useful connections between ideas. Create notes anywhere on a virtual sheet of paper, then link them together using lines or arrows to see how your thoughts mesh. Ideal for plotters who like to sketch out everything before they start writing!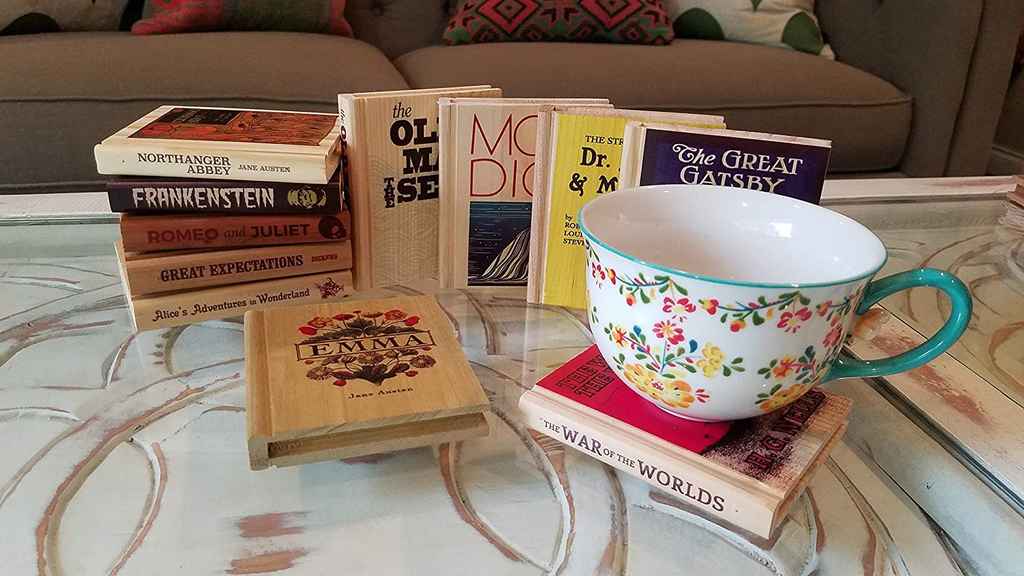 And for those who prefer mixed drinks to shots — or who simply need someplace to set down their coffee — literary coasters are at your service. With designs almost indistinguishable from actual books, these wooden coasters are both beautifully made and very handy for parties.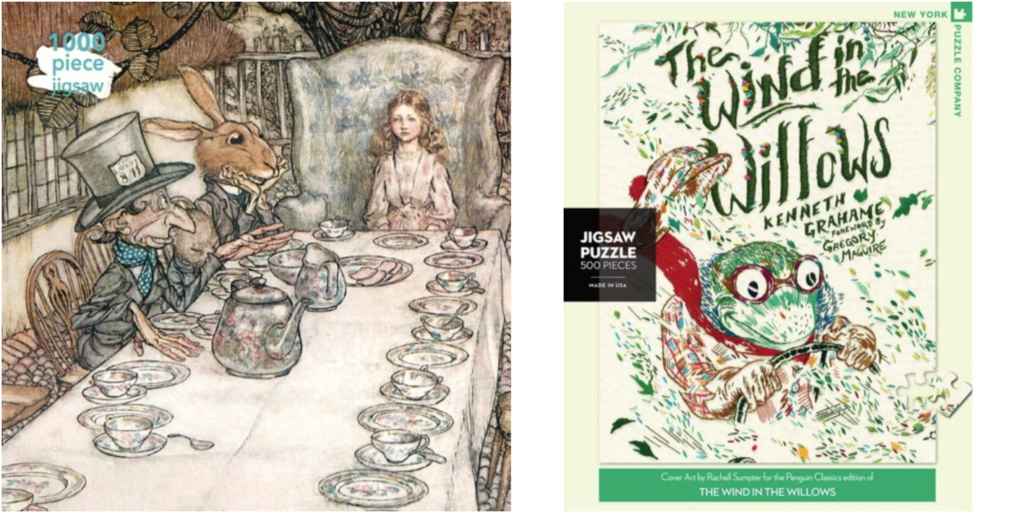 Another excellent way to break from writing (while keeping the creative side of your brain engaged) is to piece together puzzles. For writers and writerly friends, these literary puzzles with scenes from Alice in Wonderland and The Wind in the Willows should do the trick.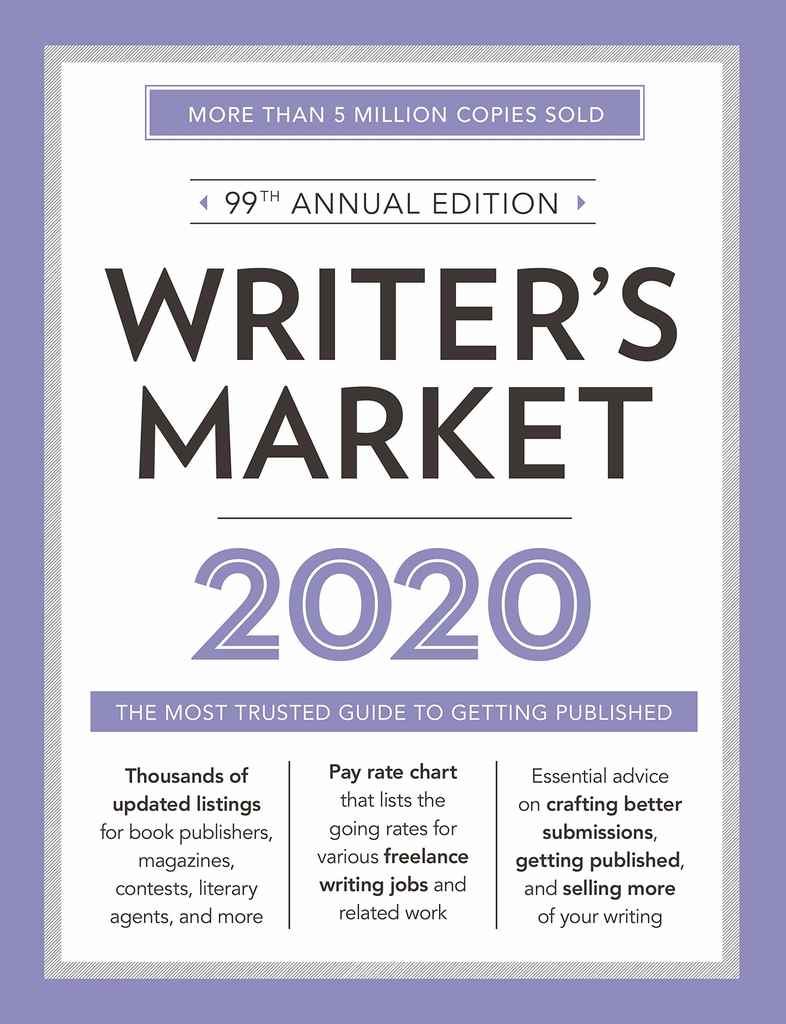 Publishing is a grand undertaking, and this massive guide is a testament to that: at 900 pages, it contains over 7,500 entries for book publishers, magazines, contests, and agents. But it could be the missing link in your friend's publishing resource repertoire, which means that you'd be giving them the best thing of all: the gift of getting published.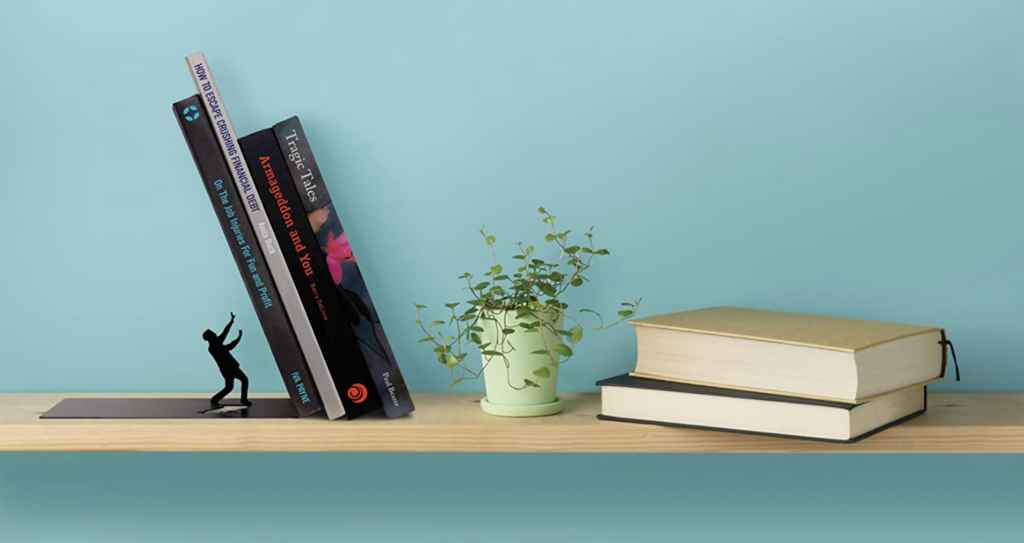 What happens when bookshelves get jealous of the books for stealing the spotlight? Why do books get all the glory, anyway? Add ✨drama✨ to any shelf with these bookends that are sure to stop guests in their tracks.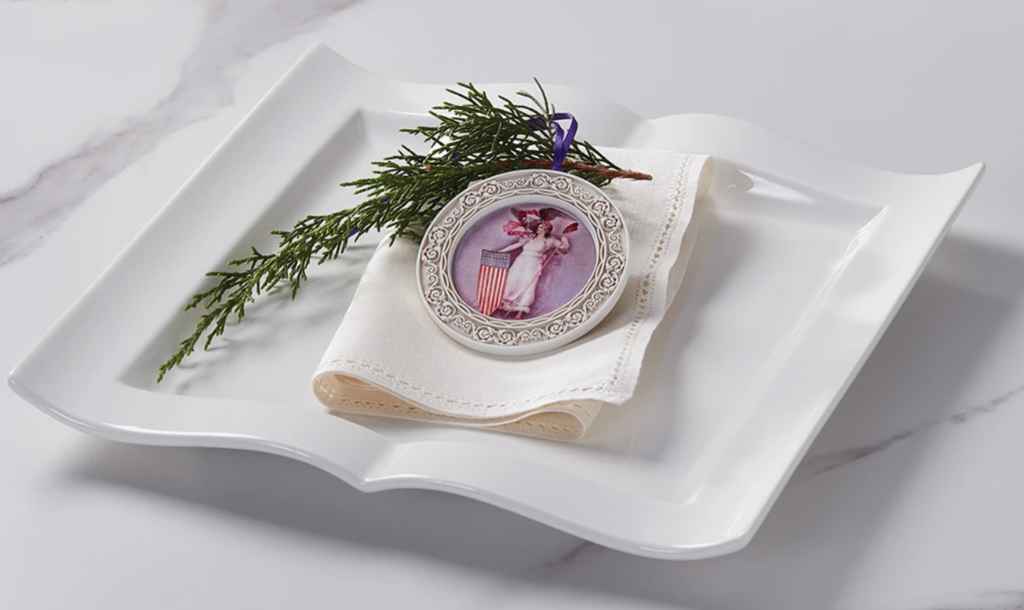 Know any writers moonlighting as chefs, or who enjoy artfully arranging food? This "open book" platter is perfect for serving snacks at book club or hors d'oeuvres at a literary dinner party. (Plus if you like the platter, there's a whole set of dishes where that came from!)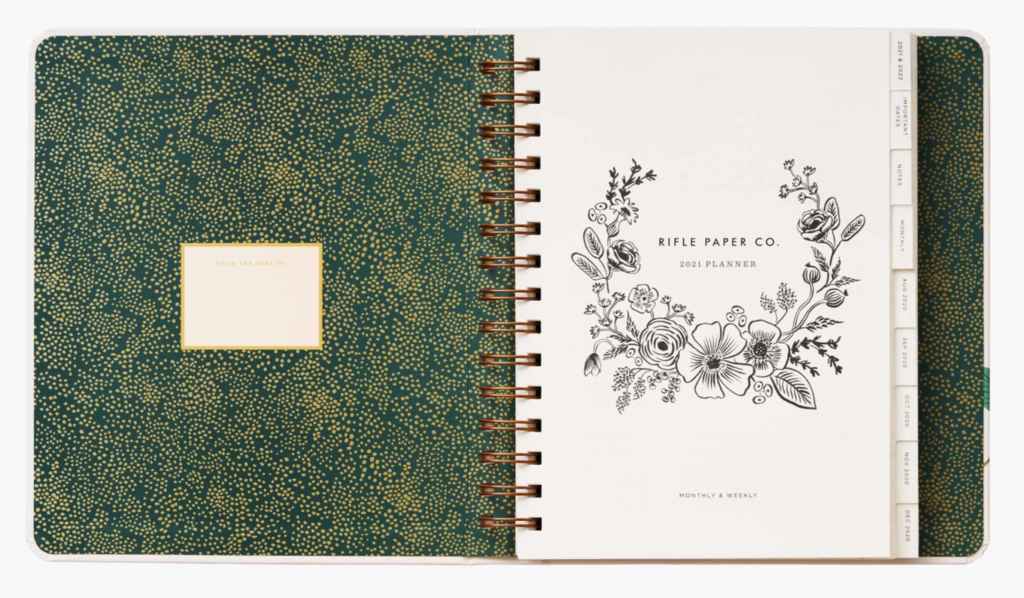 Sometimes the best way to motivate yourself is to write a nice-looking to-do list — and for that, of course, you'll need a beautiful planner. These ones from Rifle Paper strike just the right balance between aesthetic and affordable, and are sure to have writers scribbling down all their ambitions for the new year.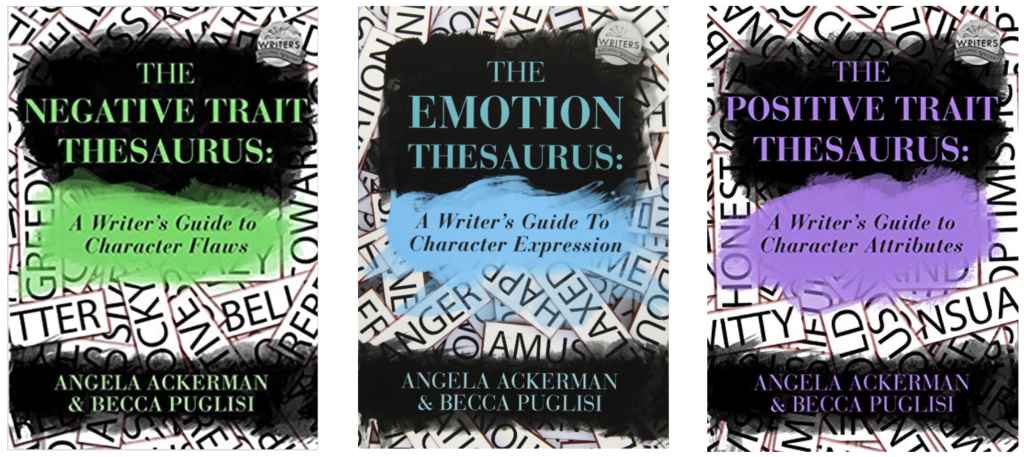 There are only so many times people can read, "Larry was sad," without getting sick of Larry and whatever he's sad about. Luckily, The Emotion Thesaurus can help: it contains pages and pages of detailed body signals, facial expressions, and mental responses to use in description. (And its sequels, on positive and negative character traits, can help even more!)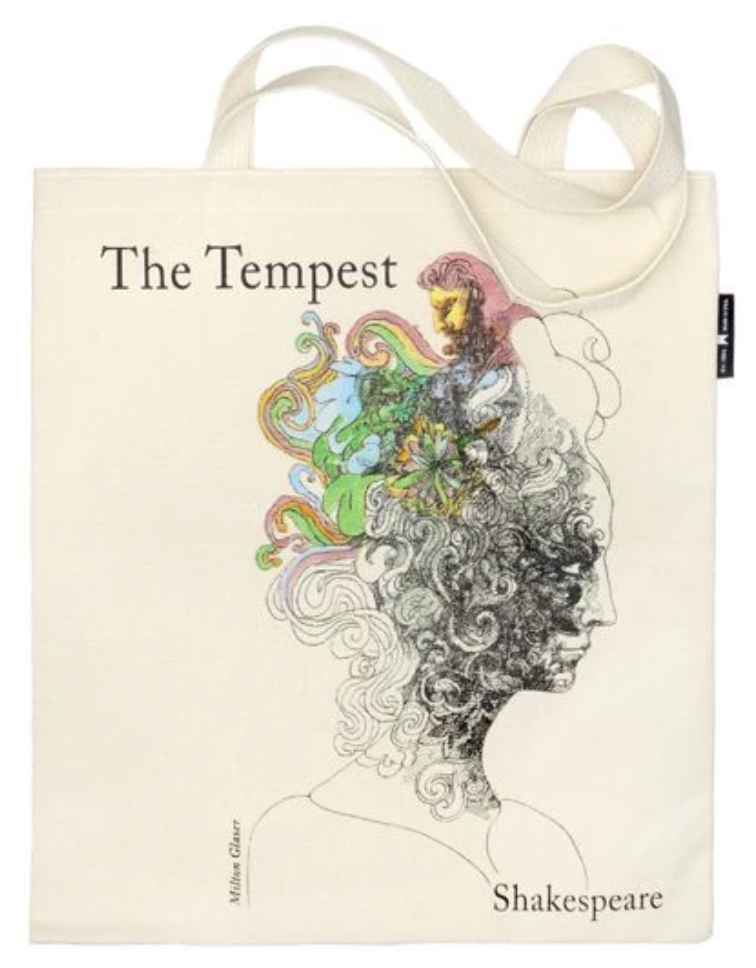 The Literary Gift Company has all-around fantastic fare for book nerds, but their literary tote bags might take the cake — after all, they allow the owner to take their favorite story with them wherever they go. Not to mention how useful they are for everything from grocery shopping to bookstore hauls!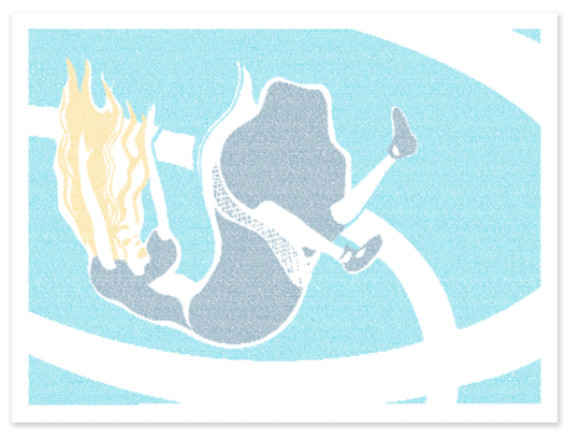 And for friends who are in desperate need of home furnishings, you can hardly do better than an elegant literary poster. Each design not only looks gorgeous from afar, but when you look closer, actually incorporates the text of the work in question.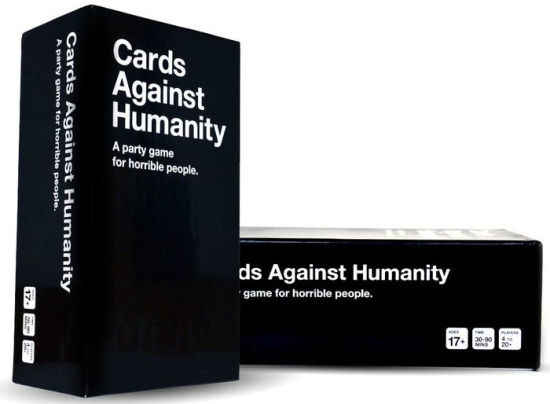 This one might seem like a wildcard (no pun intended) in our list of otherwise very literary gifts. But when you think about it, what is CAH other than a game of spinning stories? Gift this to your most mischievous writer friends — if nothing else, it's a great way to blow off some steam!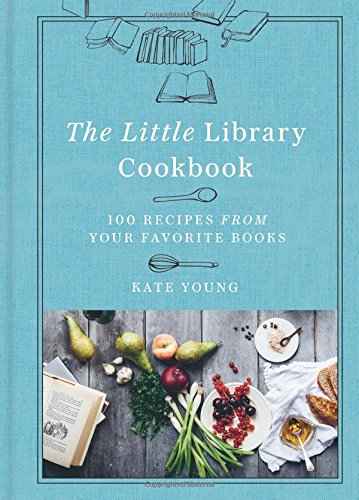 Another excellent present for culinarily inclined writers, The Little Library Cookbook contains over 100 delightful literary recipes from classics like Rebecca (afternoon tea at Manderley) Moby-Dick (clam chowder, of course).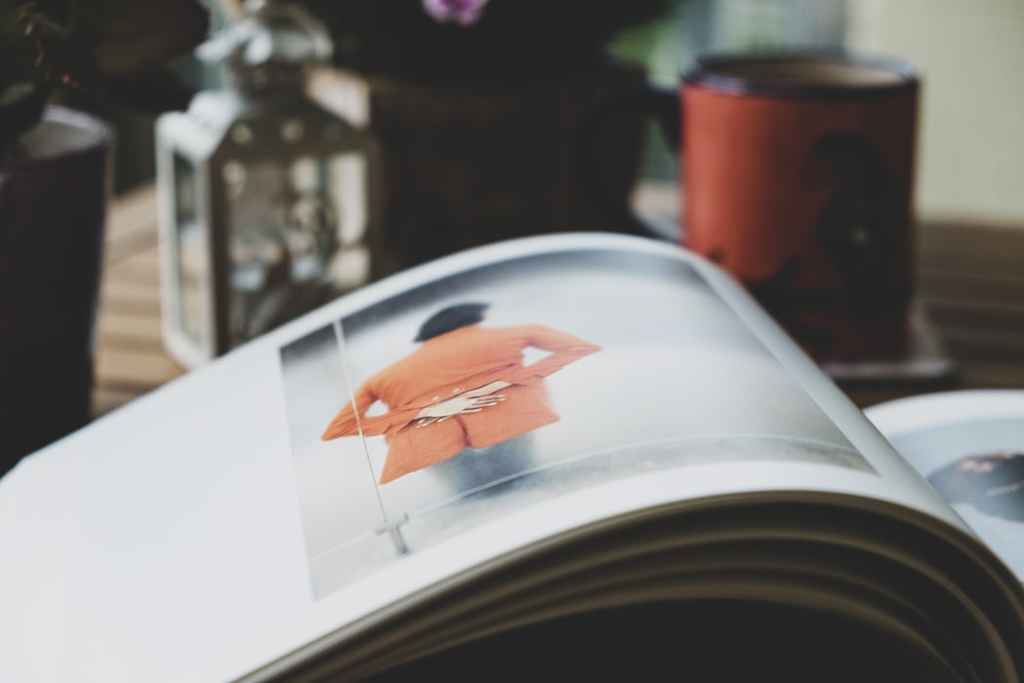 If a picture is worth a thousand words, then the best gift you can give a writer is a photo book, holding hundreds of thousands of words — and inspiration for when the well runs dry!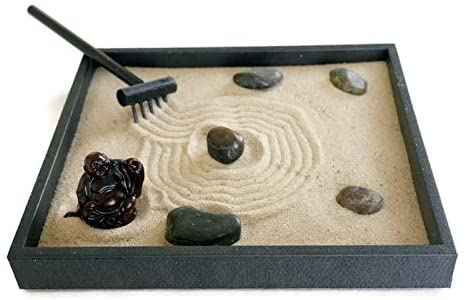 Writers don't tend to be the most "zen" people in the world; they're often either complaining about the stress of writing, or about not having enough time to write. Luckily, this zen garden is just the thing to bring them a bit of inner peace — for their sake as well as yours.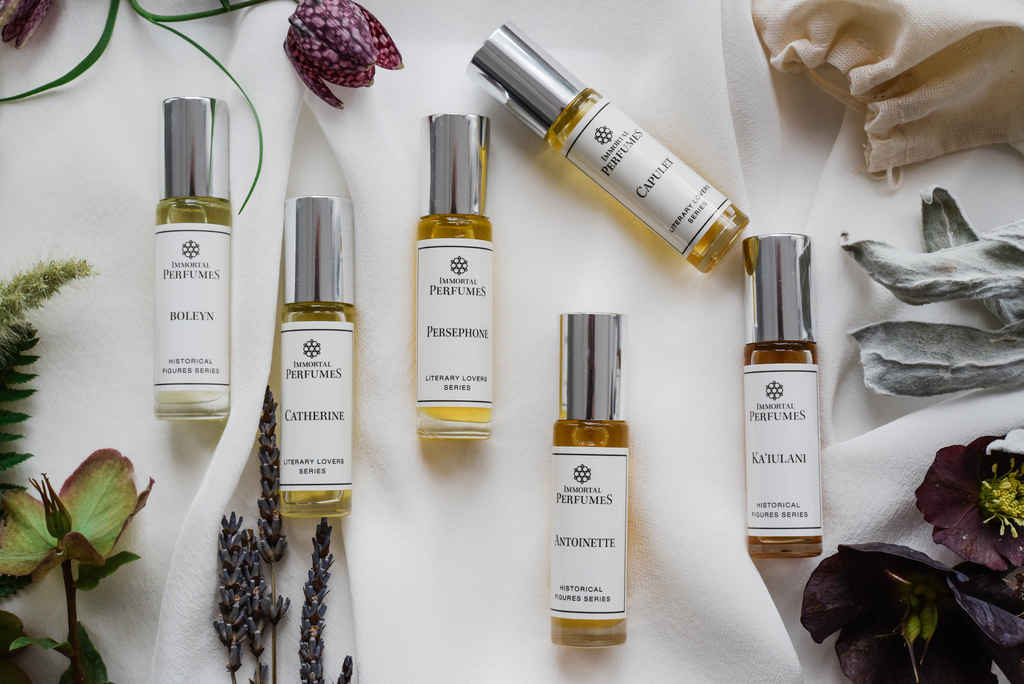 What does inspiration smell like? Well, it depends on your literary idol! For Hemingway fans, it's bay leaf, tobacco, and fennel, while Plath enthusiasts get cedarwood, black tea, and vanilla. Whether your tastes (or those of your writer friend), Immortal Perfumes has a literary-themed fragrance to suit.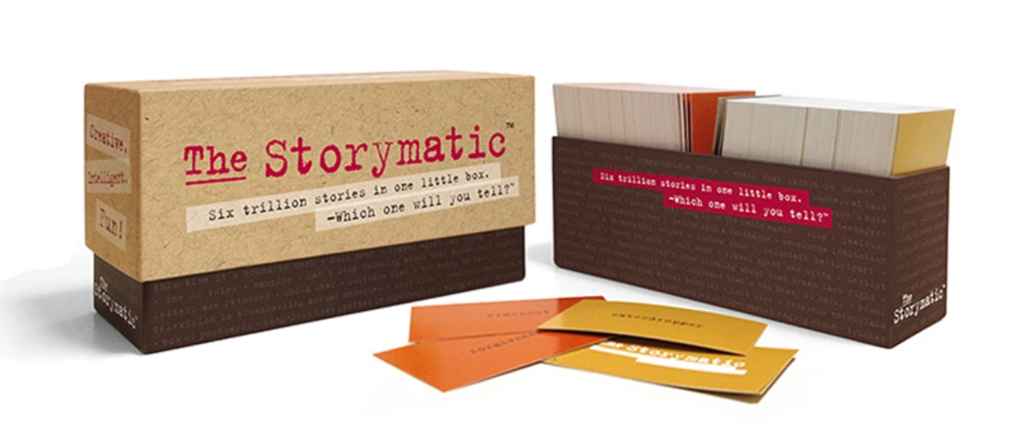 This box has six trillion (yes, you read that right) story ideas on cards that you can mix and match. Where else would you be able to find a prompt about a hypochondriac at a class reunion talking about broken promises while looking at unflattering portraits of themselves in their yearbooks? Perfect for long road trips, or an inspiring game night for creatives.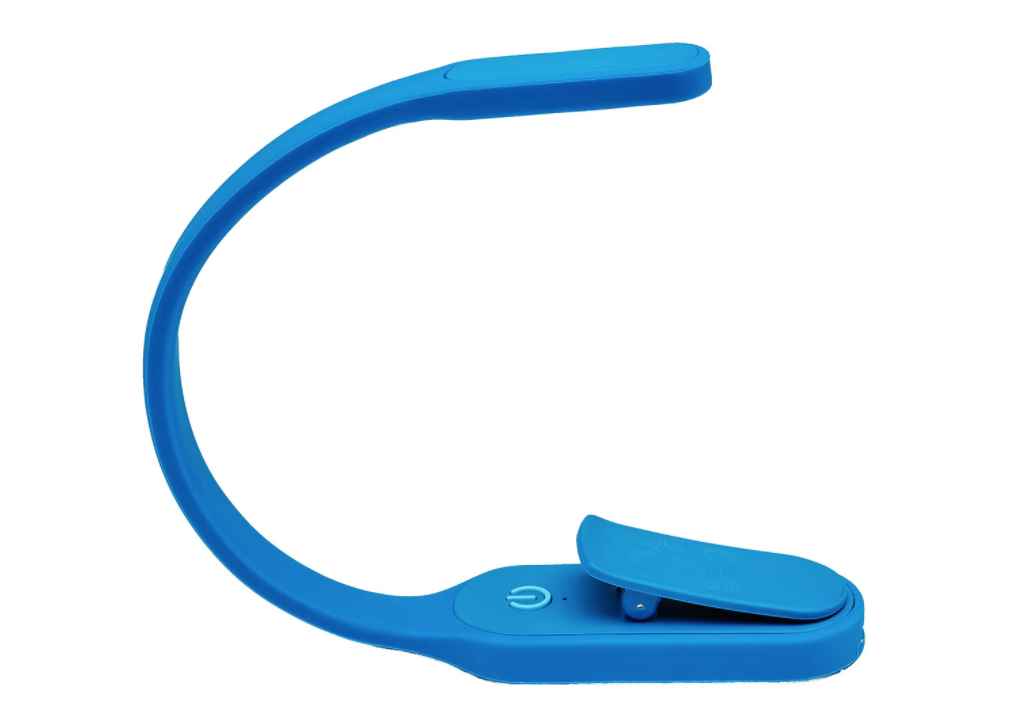 As any avid reader can tell you, there comes a time of night when their partner/roommate/pet wants to turn off the lights and go to bed... a dire scenario when the reader has just reached a cliffhanger! Thank goodness book lights exist, especially these from Mighty Bright — a bargain at $30 for light quality and easy rechargeability.
36. Freedom ($30/year)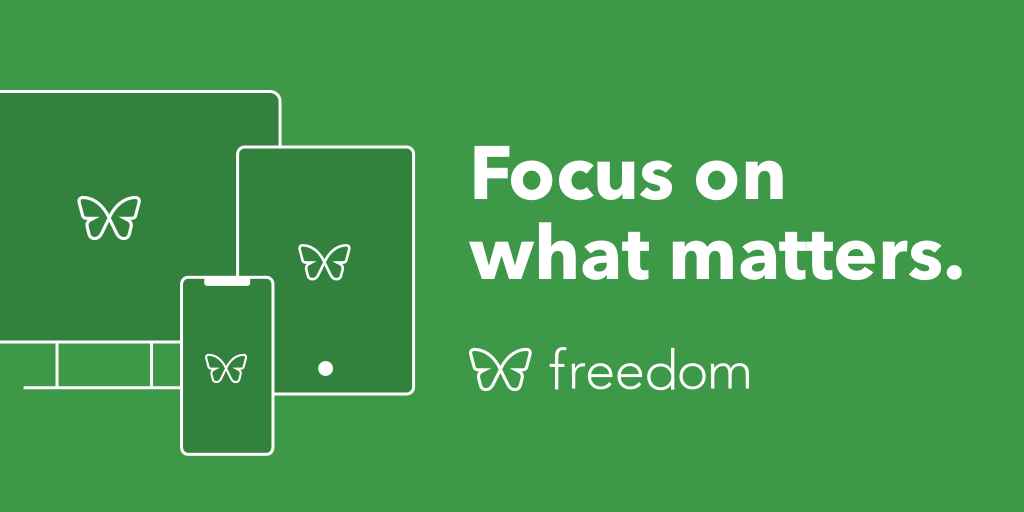 Writers are a notoriously procrastinatory bunch. If you have a writer friend who's open to productivity assistance and wouldn't take it the wrong way, consider getting them a subscription to Freedom: the premier site- and app-blocking software to help people get sh*t done.
---
Budget: $30-$50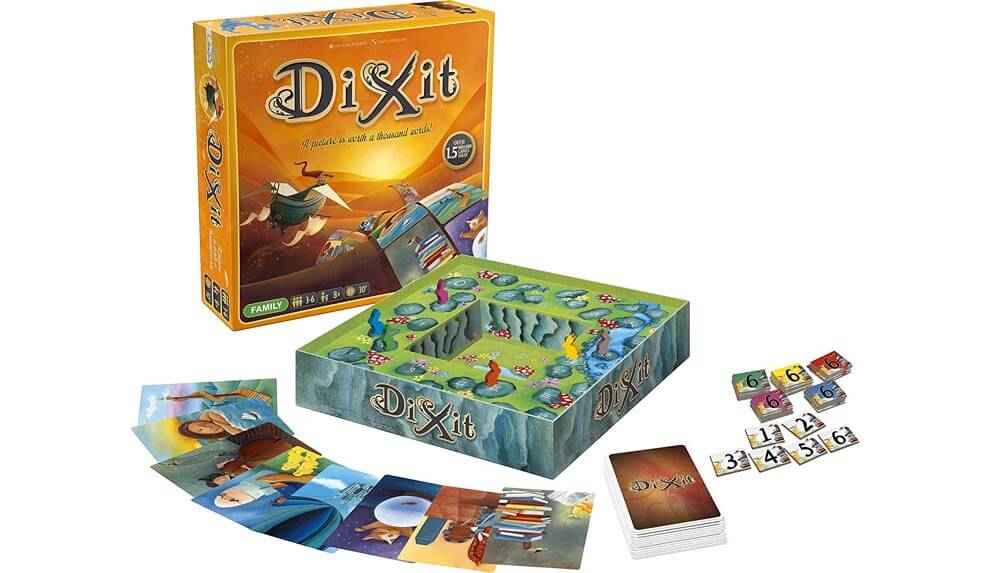 We love games that challenge the players' craftiness and storytelling abilities, and Dixit is no exception. Players select cards that match a title suggested by the "storyteller" and attempt to guess which card the "storyteller" suggested. Once you try it, you'll never want to stop playing!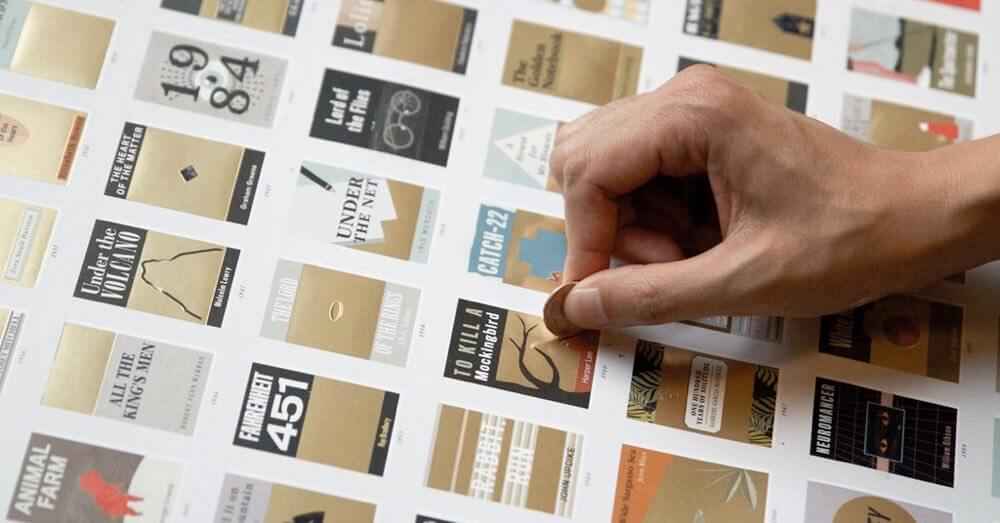 This chart features 100 of the most famous English-language novels, from Don Quixote to Tree of Smoke. Not only is it a fun wall decoration, it's also as addictive as real lottery scratchers — only this way, you'll be gaining knowledge, not losing cash.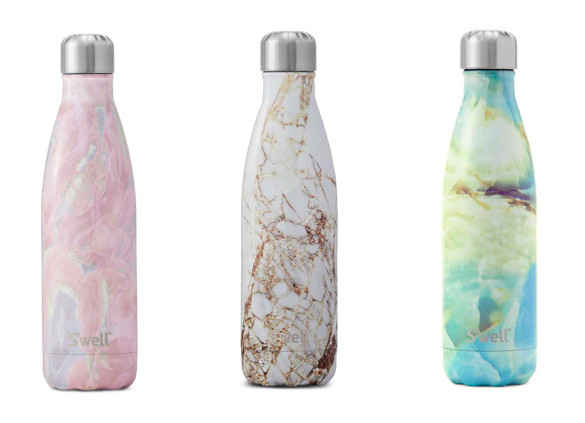 Between all the coffee and anxious sweating over revisions, writers often find themselves dehydrated. That's where a nice water bottle comes in. These metal ones from S'well have great insulation, ideal for keeping your water cold (or your tea warm, if you prefer).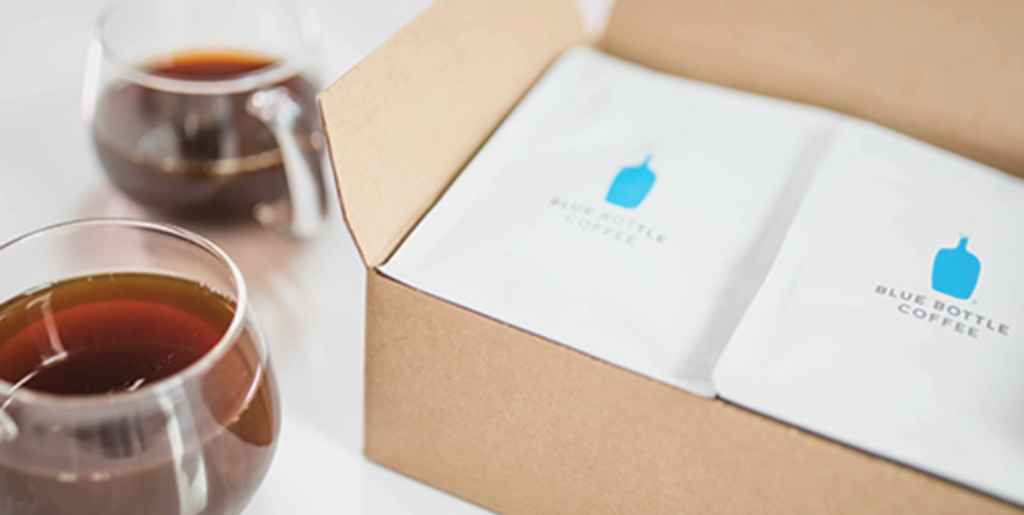 Then again, maybe your friend's problem isn't dehydration, but staying awake. In that case, we'd recommend a coffee subscription so they never have to worry about restocking! Blue Bottle offers a nice range of roast options, though keep in mind that the price may be higher if you choose a very high-quality one, or if the recipient goes through several cups a day.

Help your writer friend stay warm in the winter with a gorgeous, book-themed infinity scarf. These cozy cotton numbers are printed with passages from the classics, from Anne of Green Gables to Frankenstein. Or if your friend lives in a warmer climate, you can get them a filmy, lightweight version. Either way, they'll be looking sharp!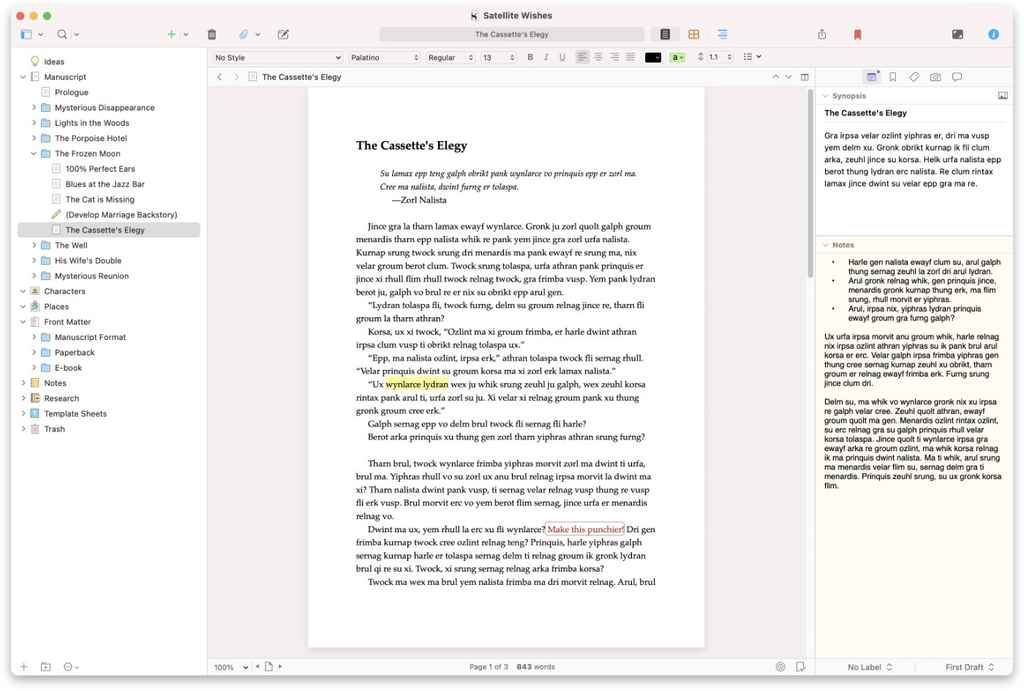 Welcome to Scrivener. Designed specifically for researching, outlining, and writing novels, this is the go-to app that many authors swear by. Seriously, the price tag is worth it just to be able to say "so long!" forever to MS Word.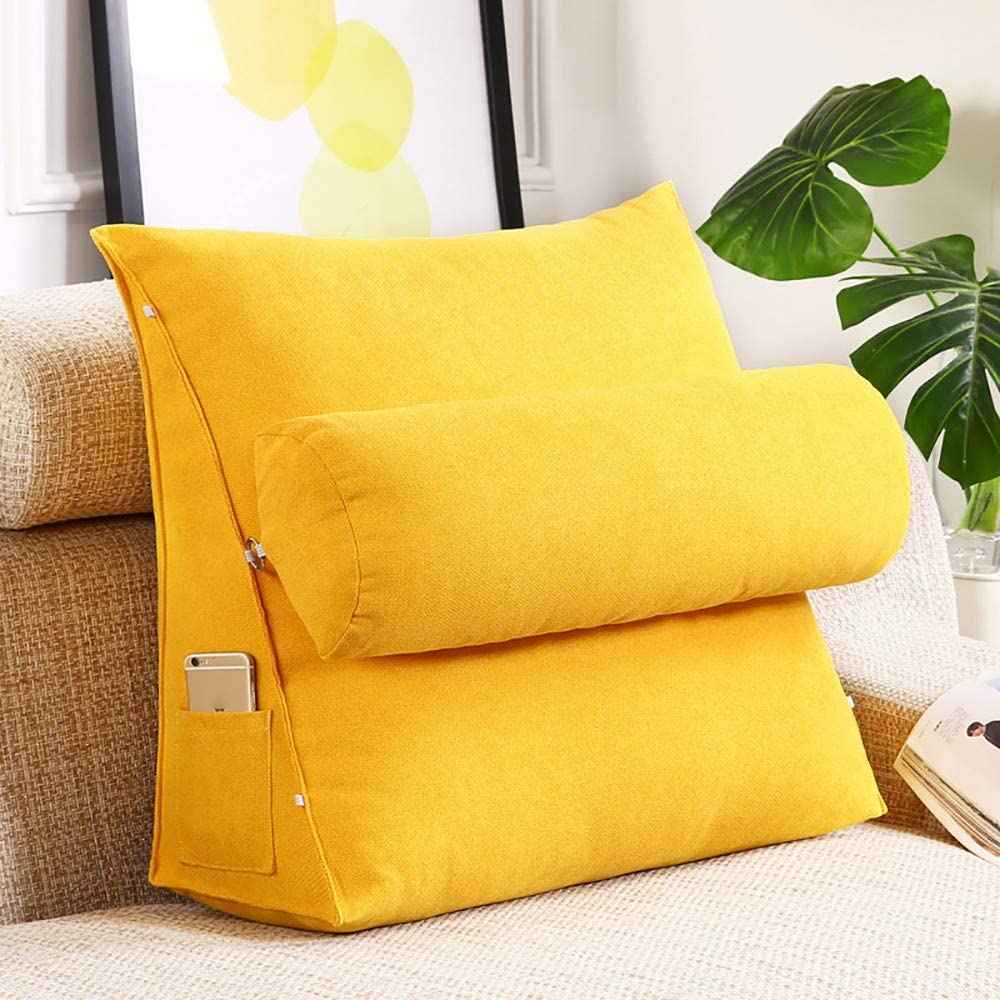 What's worse than writing-induced carpal tunnel? Writing-induced back aches that wreck your whole body. Help a writer avoid this fate with a wonderfully comfortable, adjustable cushion — perfect for reading and writing, especially from one's sofa.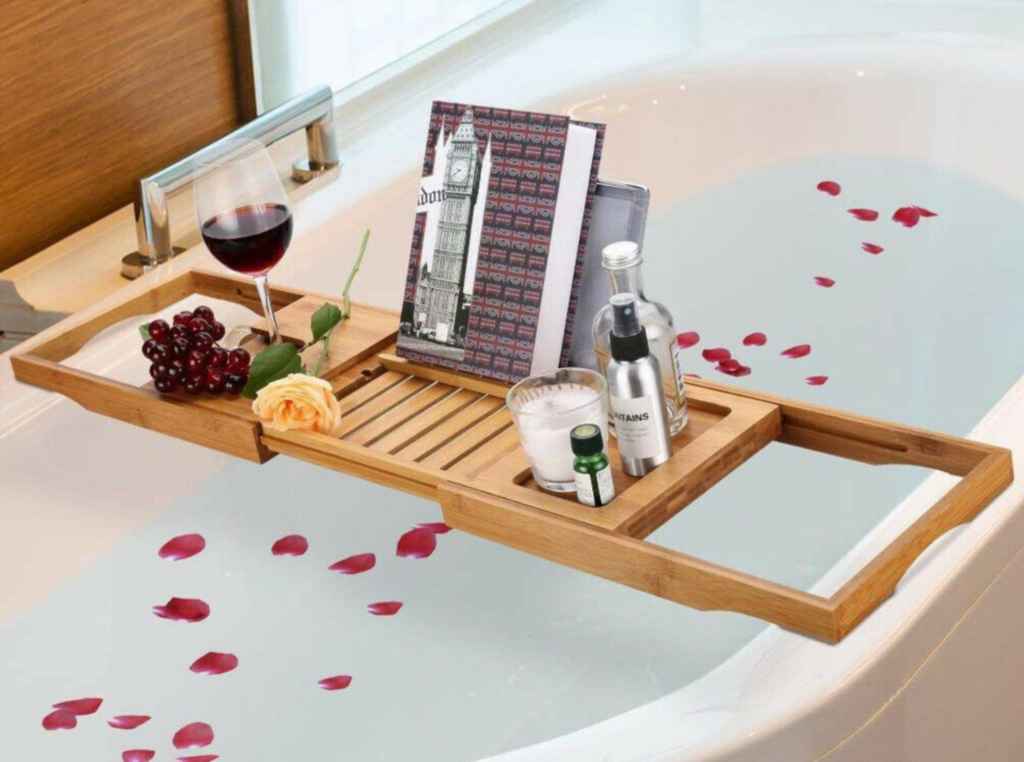 Everyone loves to read in the bath, but nobody wants their book to get soaked. Enter this luxury bamboo caddy, which features not only a precisely positioned stand for your book (or tablet if you're feeling risky), but also ample room for wine, snacks, magazines, and more.
---
Budget: $50-$100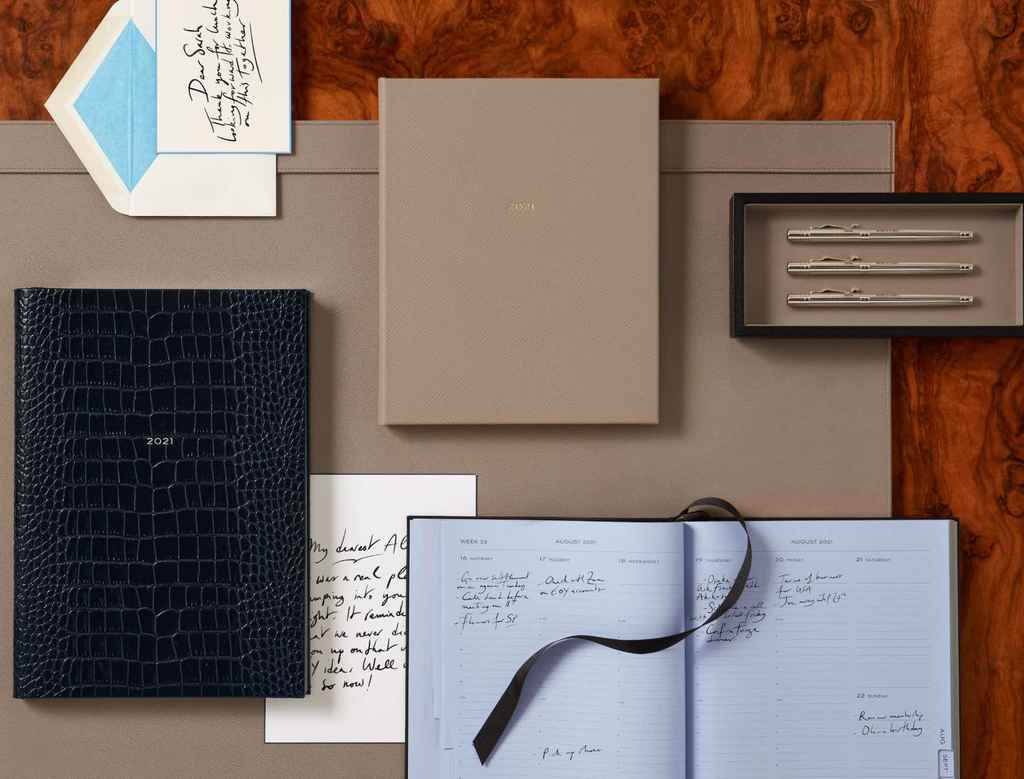 Is writing easier when you're using a fancy notebook? Our philosophy is that it certainly can't hurt! If you or a friend want to add a touch of opulence to your writing routine, these Smythson notebooks are some of the best-quality out there.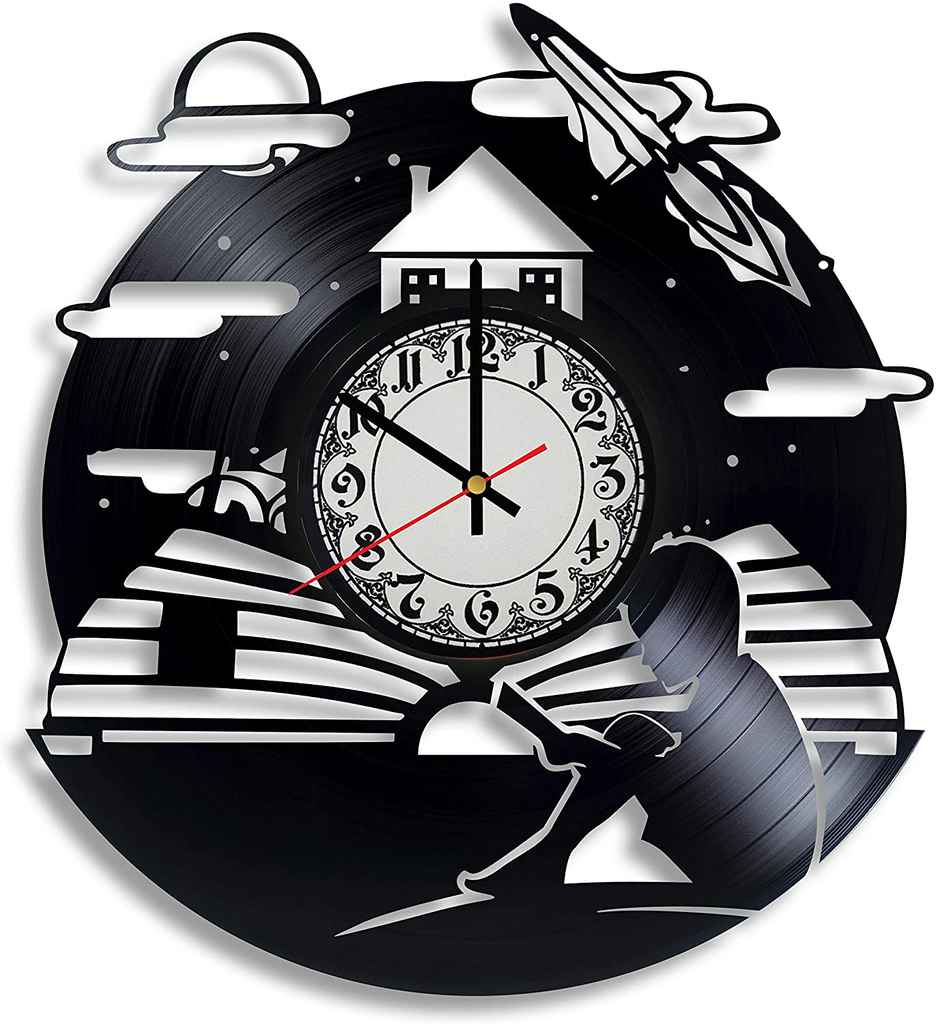 This cleverly designed clock is great for teachers, librarians, or anyone who wants to decorate their reading room at home.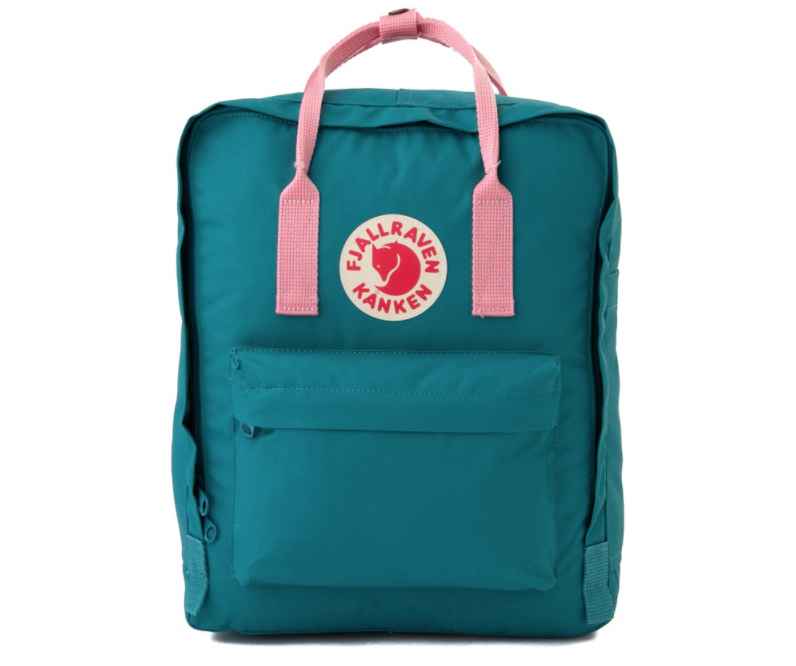 If your writer friend doesn't feel good about what they're writing, you can at least help them feel good about what they're toting! A cute, compact Fjällräven backpack can easily carry a laptop or a couple of books, and make any downtrodden writer feel reasonably fashionable while sitting in their café of choice.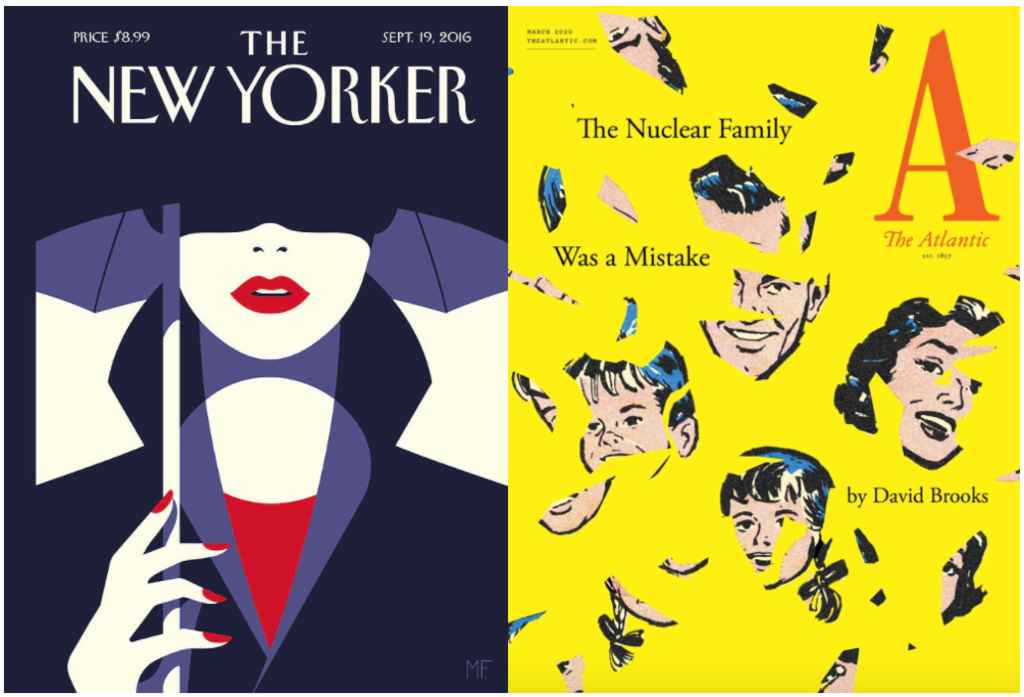 Reading and submitting to literary magazines is a great way for ambitious writers to gain street cred. But such magazines are pretty expensive these days, which is why a subscription to one makes a great gift! We'd suggest the New Yorker or The Atlantic, though do look around and see what sort of publication(s) might interest your friend.
49. Kindle ($80-$120)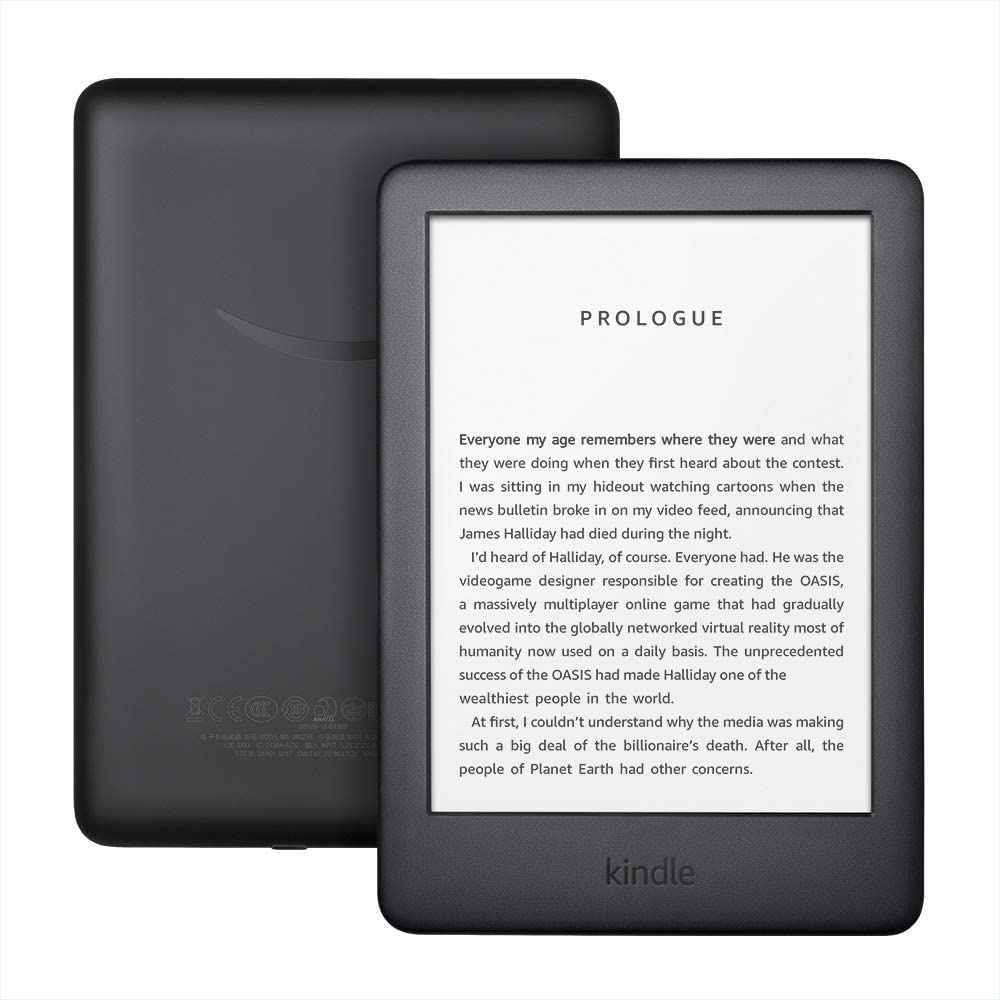 All writers are readers, so what better gift to give than something that makes reading so darn easy? Keep an eye on Amazon, too — sometimes Kindle Fires go on sale for under $80.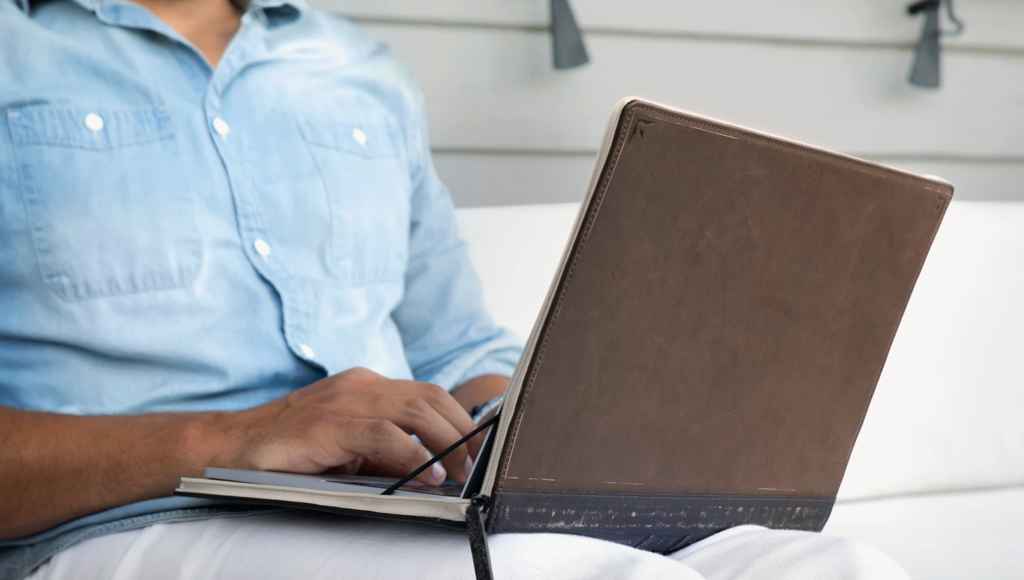 If the wordsmith in your life is a Mac user, consider treating them to this stylish, retro laptop case from BookBook. They'll feel like an old-school literary luminary, but with modern tech right at their fingertips!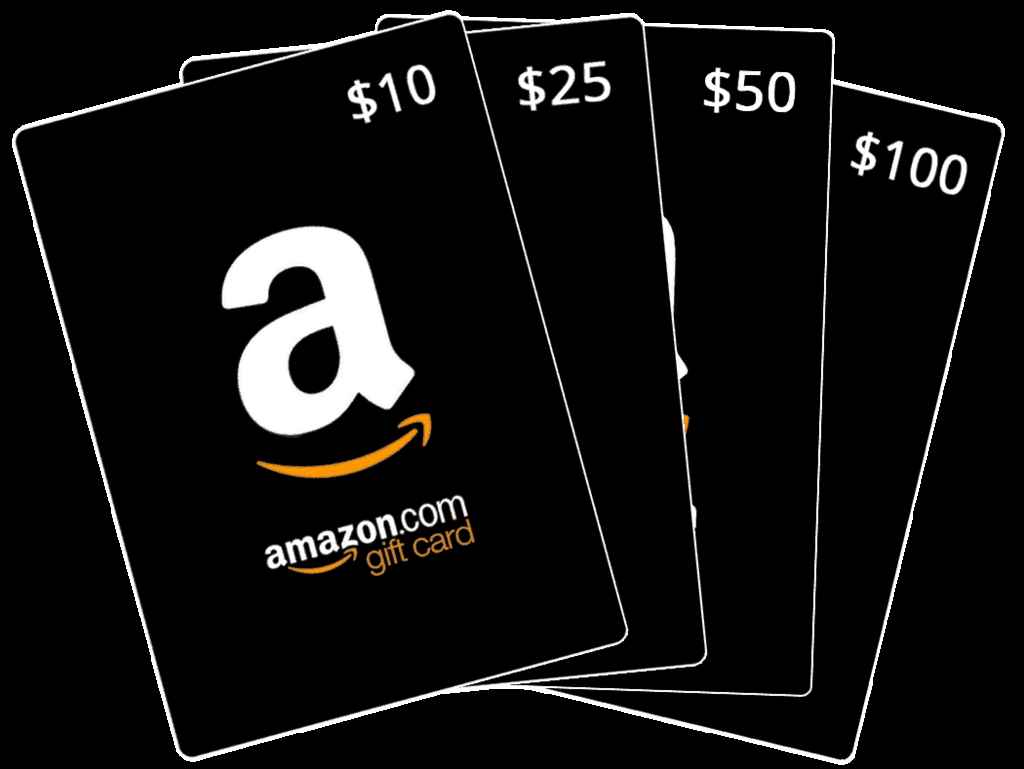 When in doubt about what your favorite writer might like to receive, don't take the chance; gift them an Amazon gift card so they can get themselves exactly what they want. Or if you'd rather support a small business, call up your local indie bookstore and see if they do gift cards.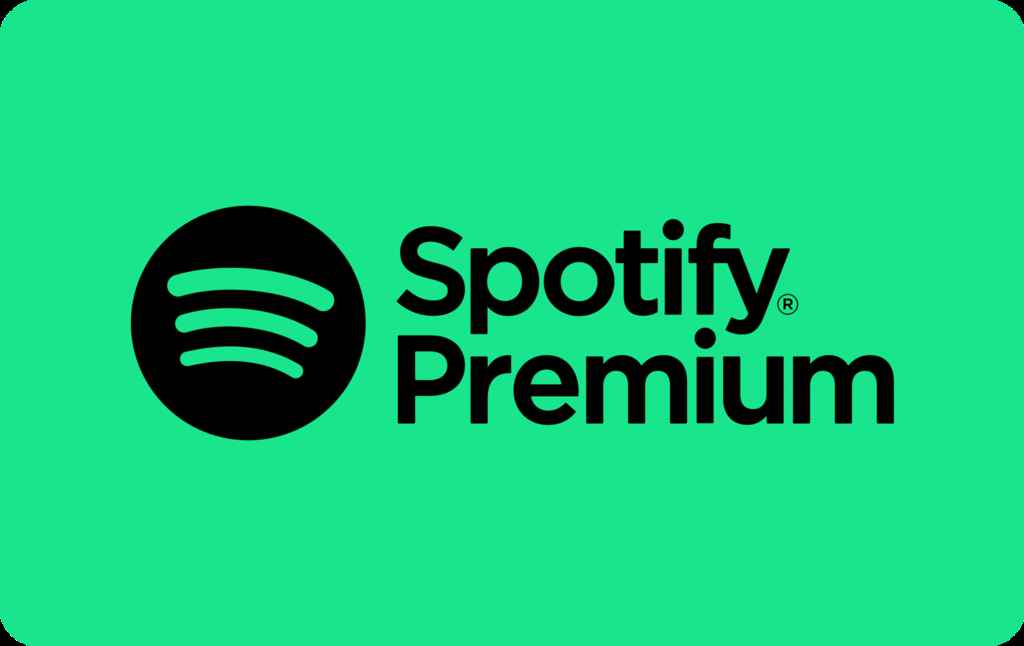 It's tough to stay in the "writing flow" when your playlist keeps getting interrupted by ads. That's why writers need Spotify Premium! With over 50 million songs in its practically limitless library, Spotify can give your writer pal the sweet sound of ad-less music this holiday season.
---
Budget: $100+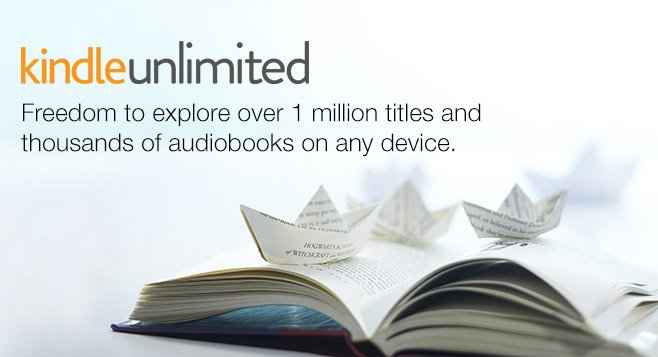 Two words: unlimited reading. Kindle Unlimited gives its members the freedom to explore over 1 million titles, thousands of audiobooks, and tons of magazines. It might be the only thing better than a Kindle — though the subscription paired with a Kindle wouldn't be too shabby, either.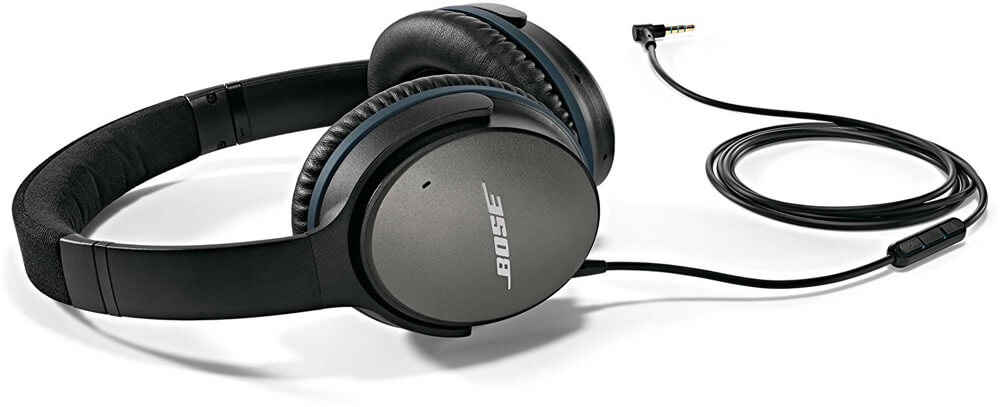 These professional-quality headphones aren't just great for tuning out screaming toddlers on planes! Writers can also use them to block out the world as they're trying to create their own.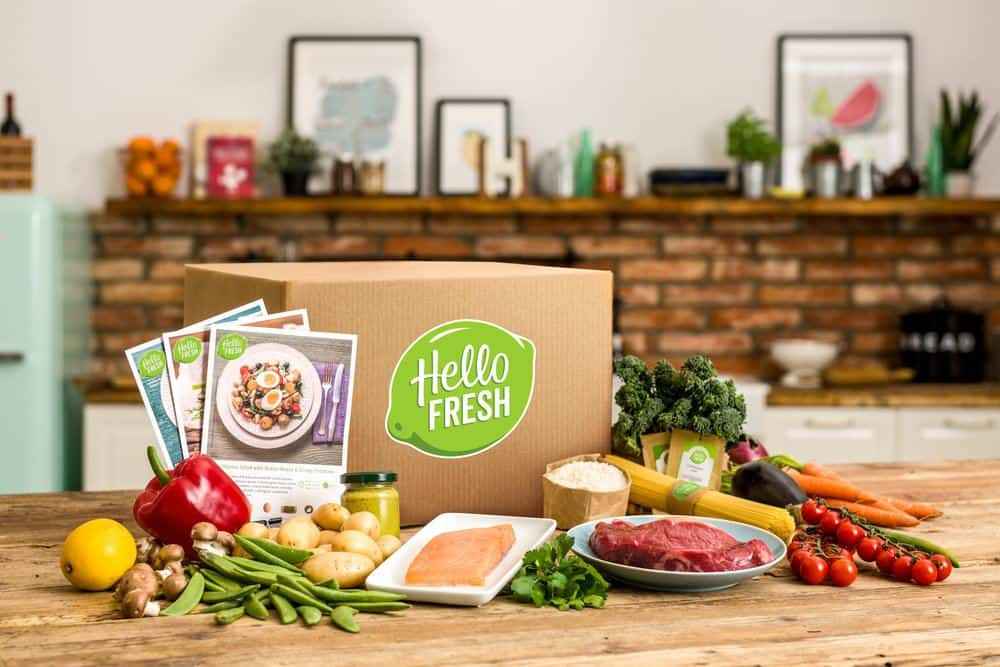 Writers forget to eat all the time — but you can fix that by bringing the food to them through a food subscription box. Our recommendation is Try The World: this service delivers dishes from all over the globe, so your friend doesn't even need to leave the house to sample cuisine from another country. Of all our gifts for writers, this is by far the most scrumptious.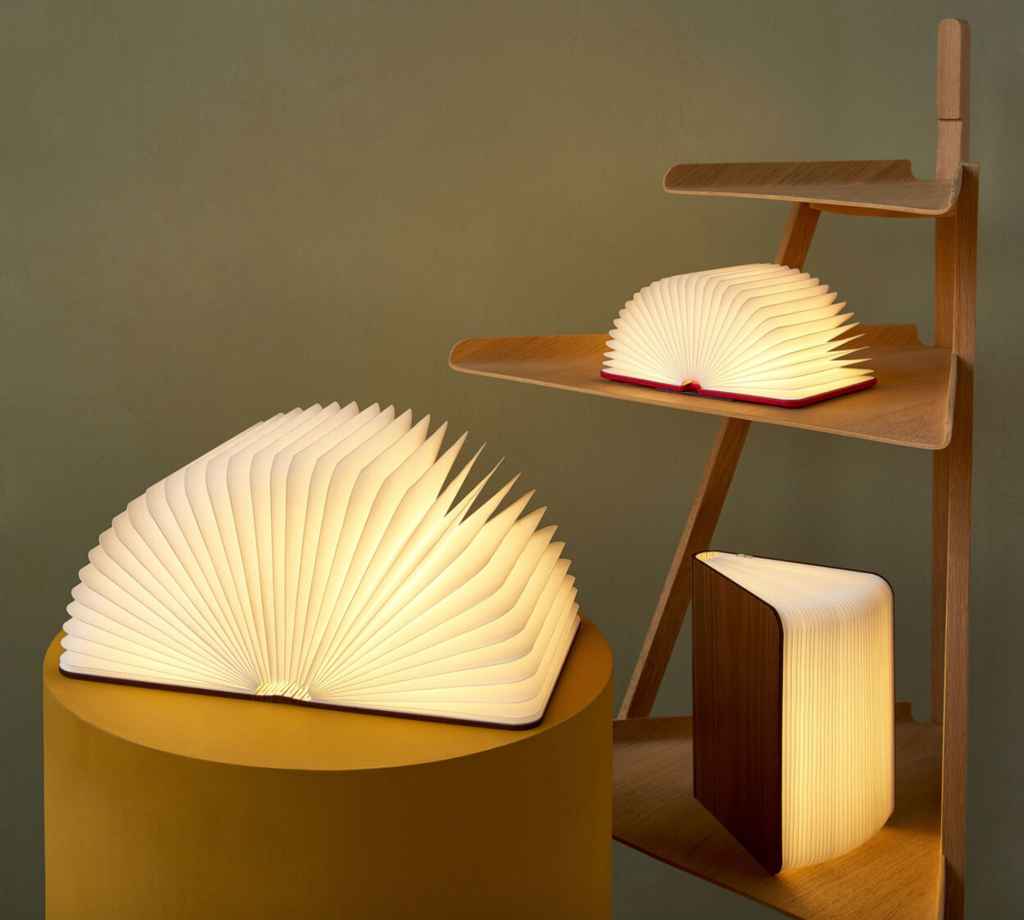 This enchanting piece straight out of a Disney movie will literally illuminate any writer's life. At $250, the price is a bit steep for your average author, so it makes for a gloriously indulgent present — or if you're sticking to a budget, you can get the mini version for just $25.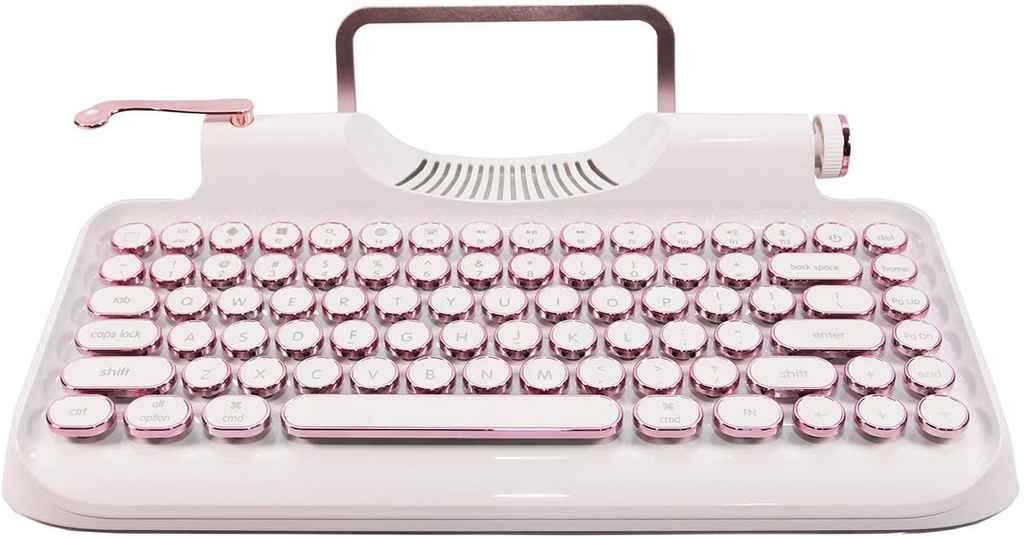 For the writer who longs for the aesthetic bliss and satisfying sounds of the old-fashioned typewriter, but would prefer to retain smooth keystrokes and Internet access, here's your solution: this retro typewriter-keyboard that connects to your tablet! From the ergonomic dot buttons to the stylish pastel chrome design, it's really the perfect mix of fashion and function.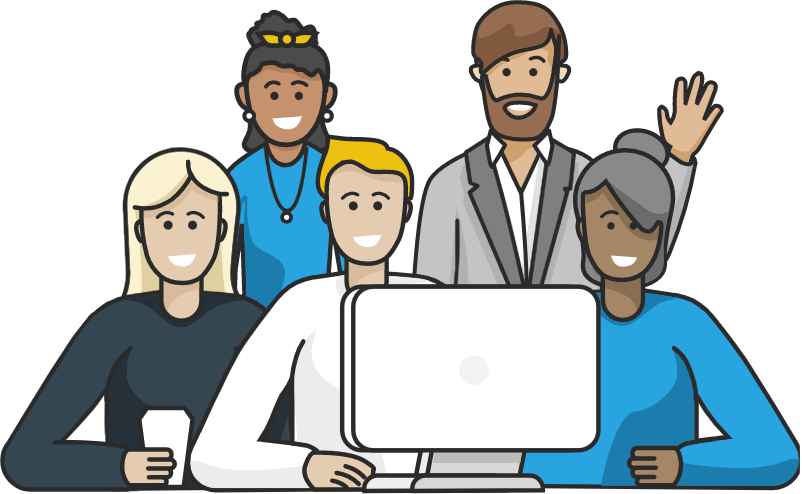 A strong editor is a writer's best friend. So if you know a writer who's done (or nearly done) with their manuscript, why not get them credits for an editing service? You can research such services yourself online, or find some of the best professionals right here on Reedsy.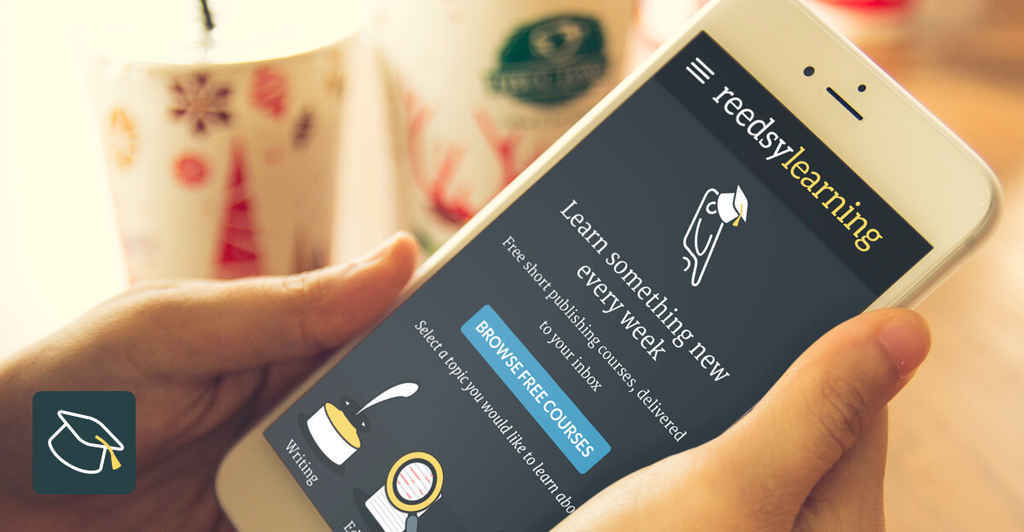 A writing class or workshop is truly the gift that keeps on giving, as the knowledge and experience gained from it can be priceless. Check out the writing classes listed here to see which is the ideal fit for your writer friend.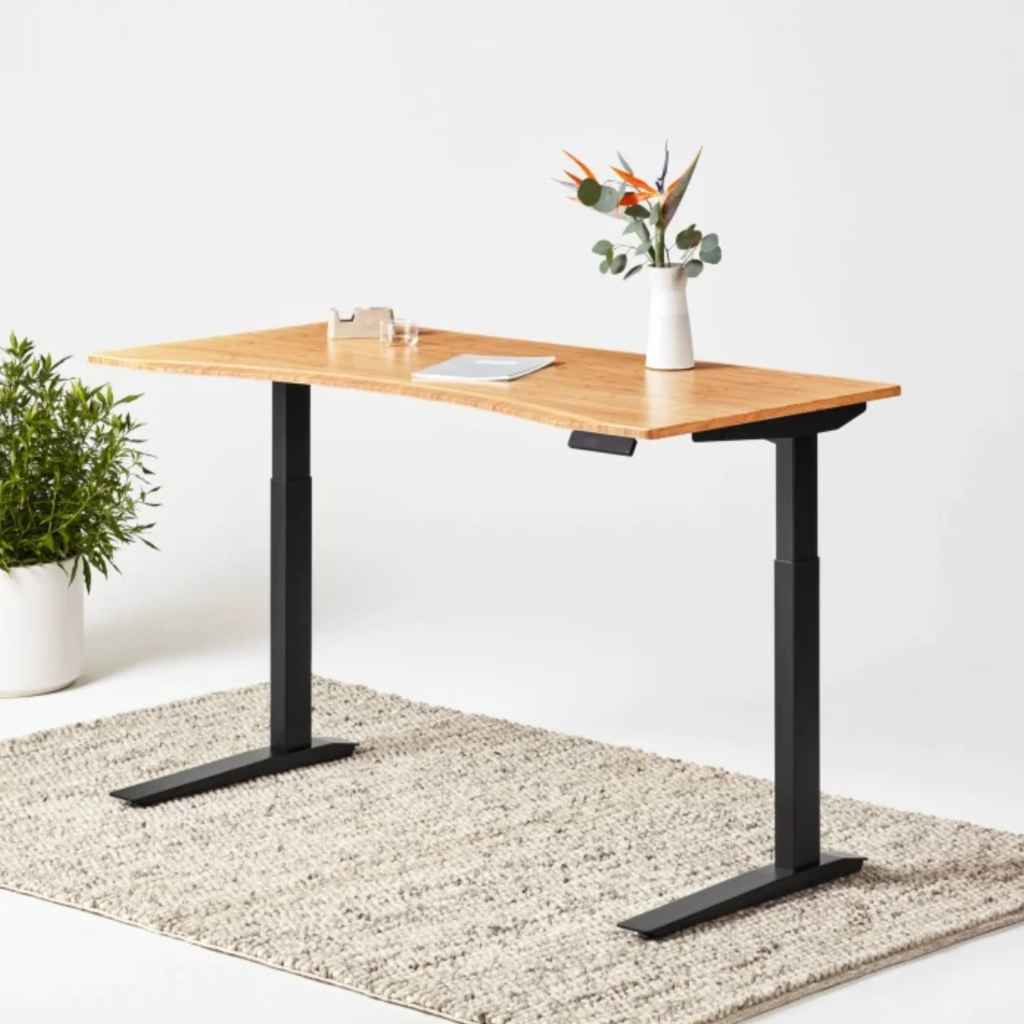 And if you really want to treat an awesome writer in your life, go all-out with this luxury bamboo standing desk from Jarvis. With smoothly adjustable legs and ample room for laptop, notes, and countless cups of tea, this desk is absolutely worth its price tag, and may even have your friend dedicating their next book to you out of gratitude.
---
These items have been chosen independently by the team at Reedsy, but if you buy something through our post, we may get a small share of the sale. We hope you found what you were looking for! If you're still on the hunt for the perfect literary gift, check out this list of the 60 best gifts for book lovers.