The 13 Best Fantasy Map Generators, Tools, and Resources
If you want to take your fantasy worldbuilding to the next level — whether that's writing your next novel or crafting your newest RPG campaign — there's nothing quite like a beautifully drawn map that's plucked from the world of your story.
To help you bring your 'other' world to life, here's a list of our favorite fantasy map generators, tools, and resources!
1. Reedsy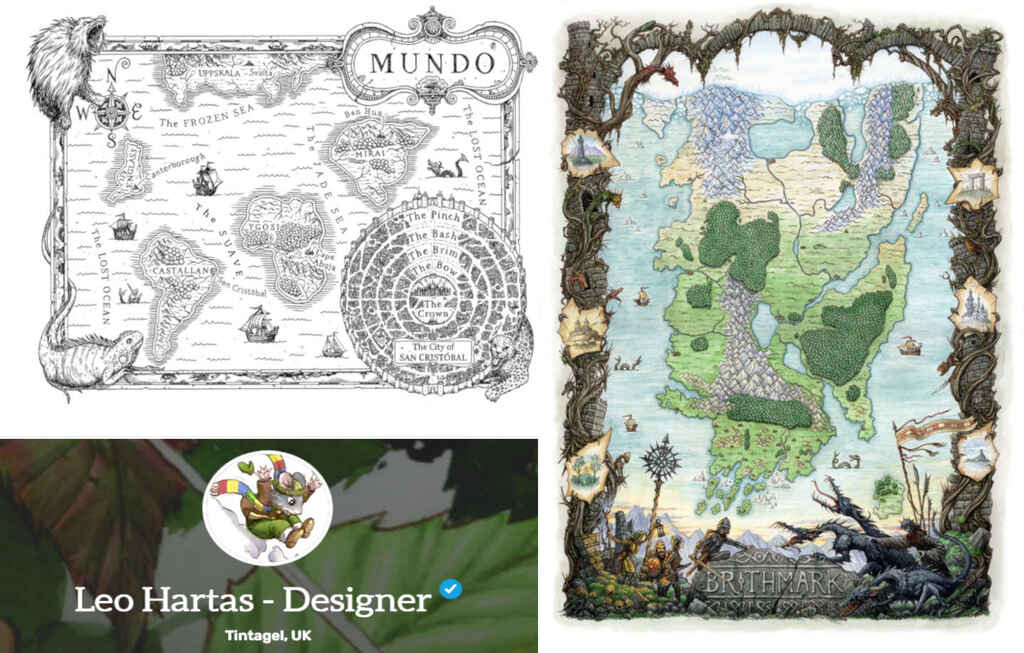 Base Price: Varies between illustrators
Type: Marketplace
Of course, the best way to make a fantasy map is to hire a professional. For a personal and expert approach, it's definitely worth hiring an illustrator. Here at Reedsy, we have rigorously curated the best freelance illustrators in the publishing business — and they're just a click away from helping your work stand out.
Do you like the designs you see above? They were all created by Leo Hartas, one of our talented freelance illustrators who specializes in creating the finest illustrated fantasy maps. Check out Leo's profile on Reedsy and browse through our network of talented artists! 
Looking to give your maps that professional edge?
Reedsy is home to professional illustrators with mountains of experience crafting tailor-made fantasy maps. Sign up for free to meet them!
Learn how Reedsy can help you craft a beautiful book.
Not looking to hire a professional? Don't worry — there are plenty of great, cost-free alternatives to choose from below!
2. Azgaar's Fantasy Map Generator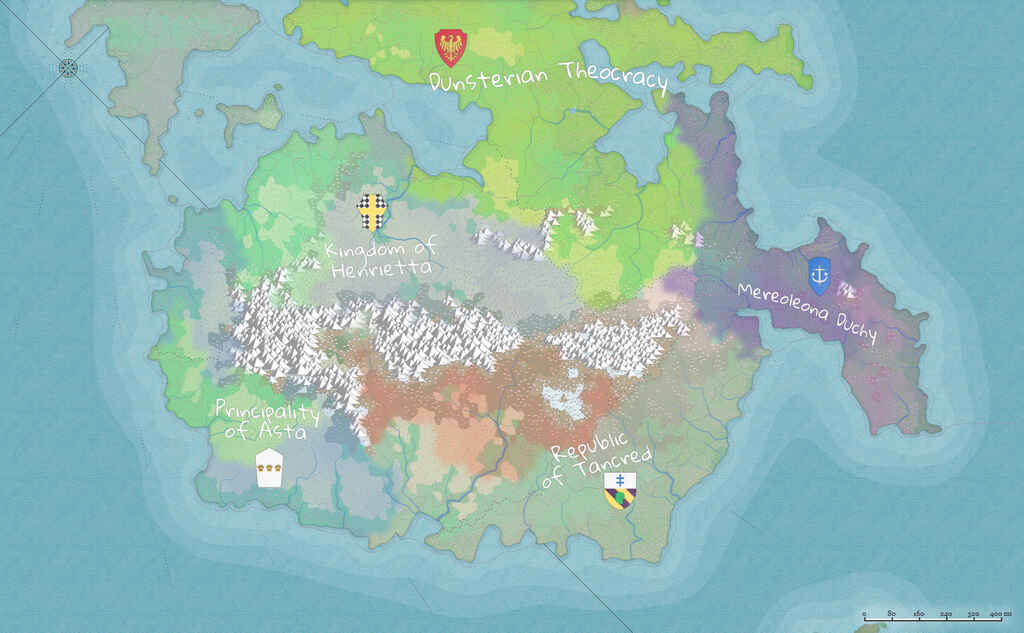 Base Price: Free 
Type: Browser-based
Azgaar's Fantasy Map Generator has long been the go-to for fantasy writers and Dungeons and Dragons players alike, with good reason. Azgaar currently provides twelve different rough templates to start your map, ranging from "Pangea" to "Volcano". This approach is intuitive because the majority of users already have a rough idea of what their world will look like (e.g., "a big island" or "hot with lots of mountains"), with the idea to fill in the details later.
Of course, if you don't like something in your randomly generated map, Azgaar provides a tool to paint new terrain. Numerous options allow you to label continents, countries, cities, regions, and even different religions, each of which can divide or unite the map.
If you need a map for a particularly socially and politically driven (or divided) world, then Azgaar's Fantasy Map Generator is undoubtedly the one for you!
3. Watabou's Medieval Fantasy City Generator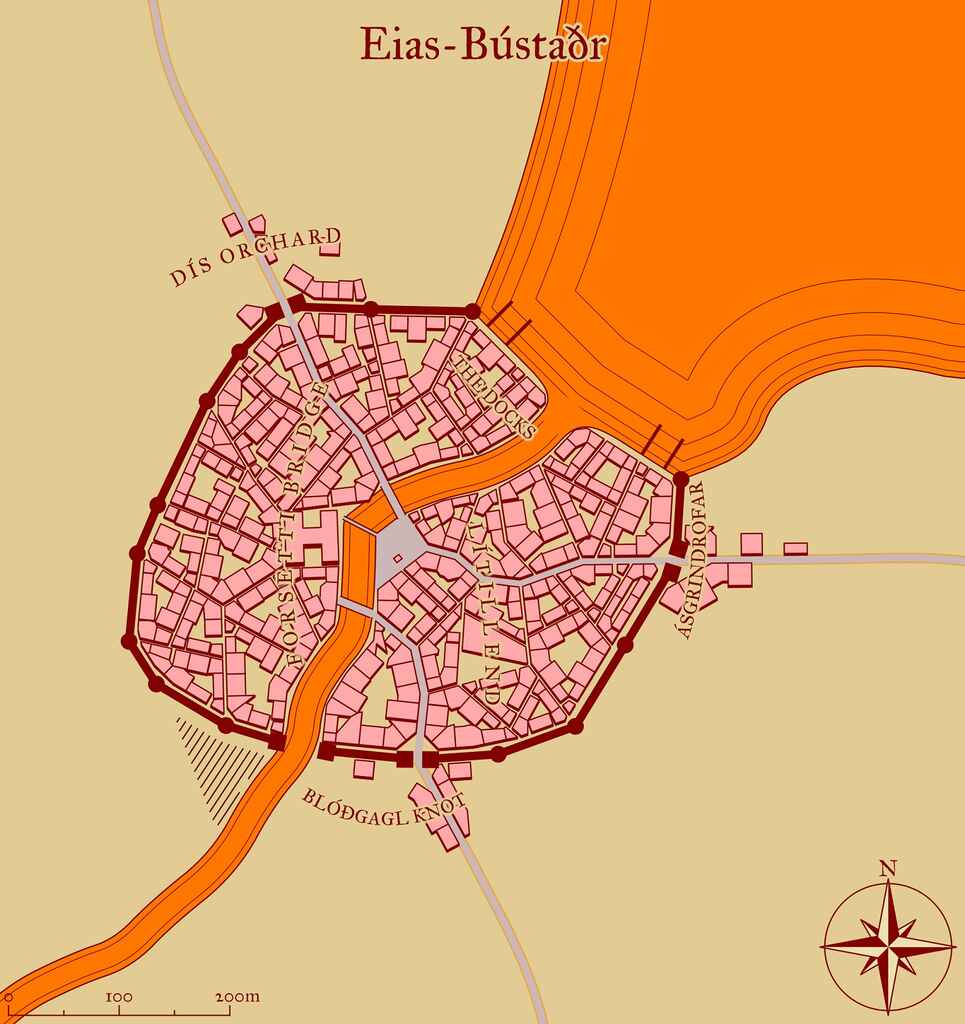 Base Price: Free 
Type: Browser-based
But a world marked by dozens of complex divisions isn't for everyone — perhaps your story is set in a single large city or moves between a couple of different cities.
In that case, you'll love the Medieval Fantasy City Generator by Watabou. This software can create as many cities as you like, with customizable names (including street names), points of interest, and colors. Though there are fewer options to manipulate the city maps themselves, chances are you can find a city map that fits your needs or inspires your writing in just the right way.
And don't let the generator's name fool you: the cities you generate can fit more than just a medieval landscape. After all, no matter where you are, you may notice that the cities near you still retain a lot of their historical layout. So give this fantasy city generator a try and let your imagination run wild in whatever forms you desire.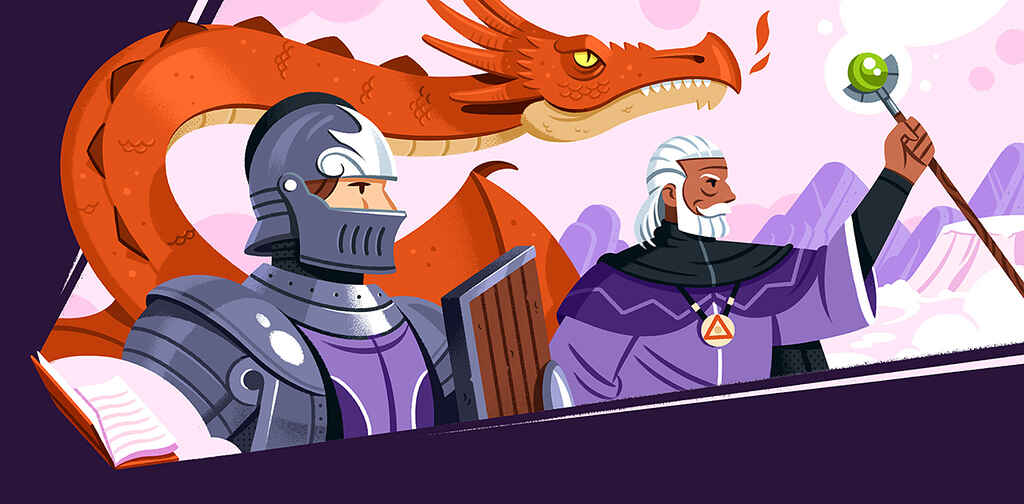 How to Write Fantasy Fiction
Learn to combine worldbuilding, plot, and character to create literary magic.
4. World Anvil Worldbuilding Tools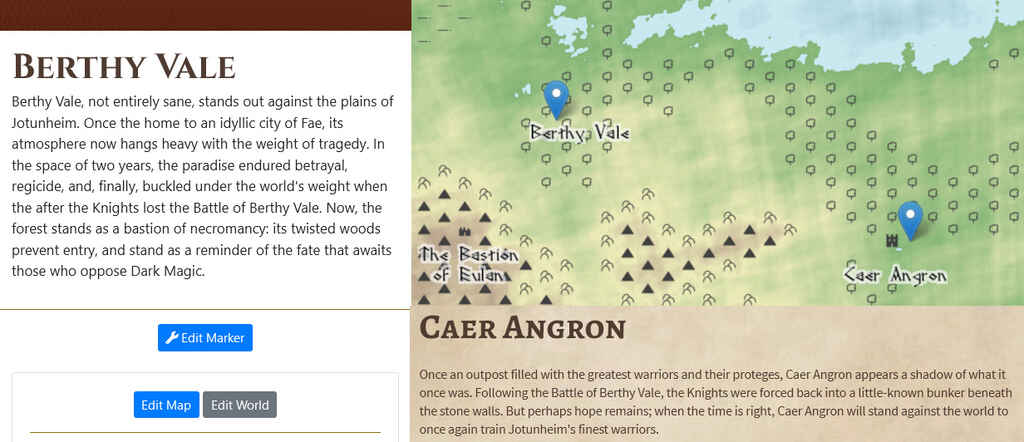 Base Price: Free
Type: Browser-based
It's often hard to make a map's layout readable and indicate its relevance to the story. World Anvil's Interactive Map is the 'go-to' tool if you are the kind of creative writer that starts with a rough map prepared.
Through World Anvil's software, you can upload your map to add whichever various (and interactive) elements suit your needs. For example, you can chart the courses of heroes and villains as they venture across the map, adding waypoints to show moments of conflict or rest. Or you can make use of the function that allows you to interlink maps — adding icons linking to city maps — and make sure that you never lose track of what's where.
Essentially, World Anvil's tool allows you to take your map to the next level through customization options that just aren't possible through traditional pen and paper drawing.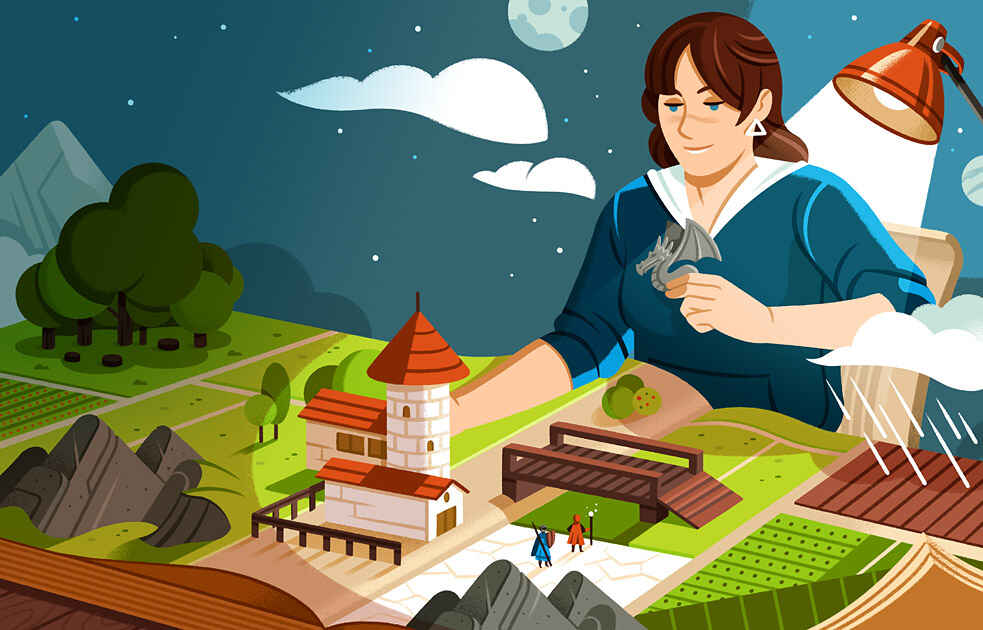 The Ultimate Worldbuilding Template
130 questions to help create a world readers want to visit again and again.
5. Wonderdraft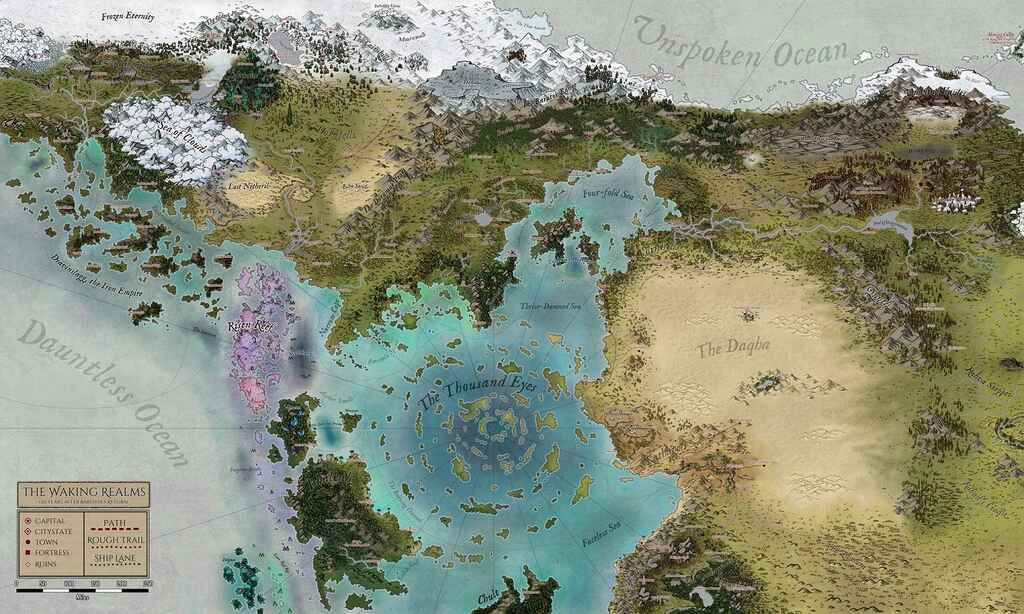 Base Price: $29.99 
Type: Software download
This next entry is one of the pricier pieces of software on this list but it's also one of the best-reviewed. Wonderdraft's fantasy map-making software occupies a happy middle ground in size, specializing in creating continental and regional maps.
Wonderdraft's maps are particularly praised for their detailed, beautiful, and indeed Tolkienesque art style, as well as their customizability. It can generate countless elements to add to your map if you wish, from rivers and roads to mountains and cities. Of course, if you don't like what the software generates for you, you can also use the "paint" tool and mold the landscape to suit your needs.
The beauty of this Wonderdraft is that, no matter how many crazy combinations of landscapes you throw at it, it maintains your map's style, allowing you to fearlessly customize to your heart's content. 
6. donjon Worldbuilding Generators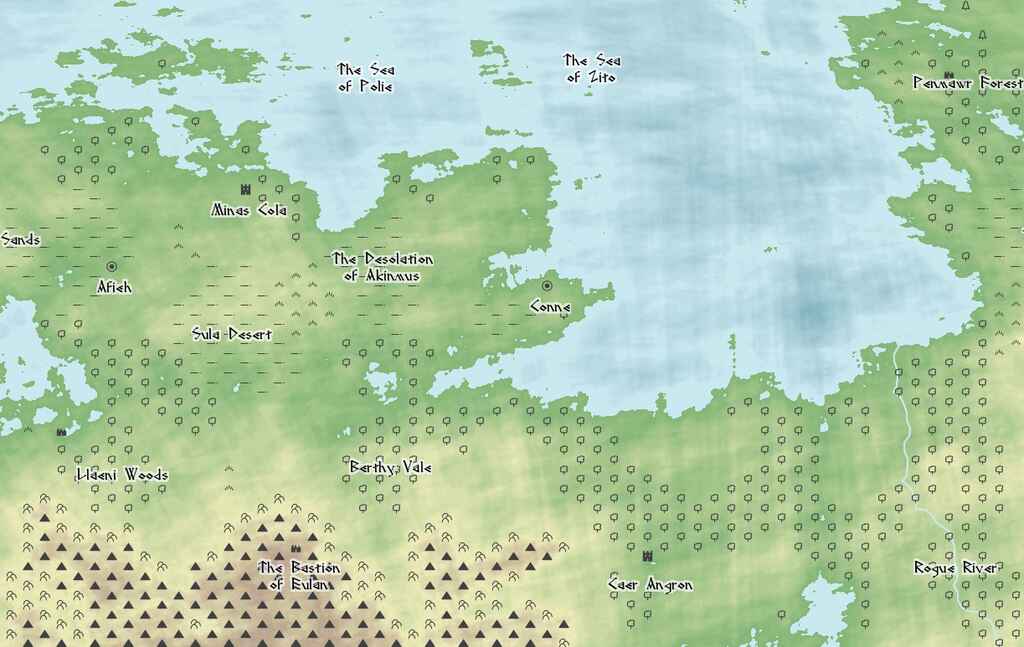 Base Price: Free
Type: Browser-based
If you're looking for basic ideas to help you shape your world, then consider using donjon's free fantasy world generator as your muse. Generating your initial land formations is a quick and painless process, leaving you more time to get into the details — whether that's printing it out with pen and paper, or uploading your map into a separate tool like World Anvil!
Simpler, and so maybe sweeter, than other tools, donjon allows you to customize the appearance of your randomly generated map by changing its color or style, the ice/land/water ratio, the number of cities, and the font. After you pick out the customization options that suit you, the result will appear on a new tab as an easily downloadable image.
If you need more inspiration, try sparking up your creativity by using Reedsy's fantasy plot generator as you create your map to enrich your map-making with some awe-inspiring lore.
7. ProFantasy's Campaign Cartographer 3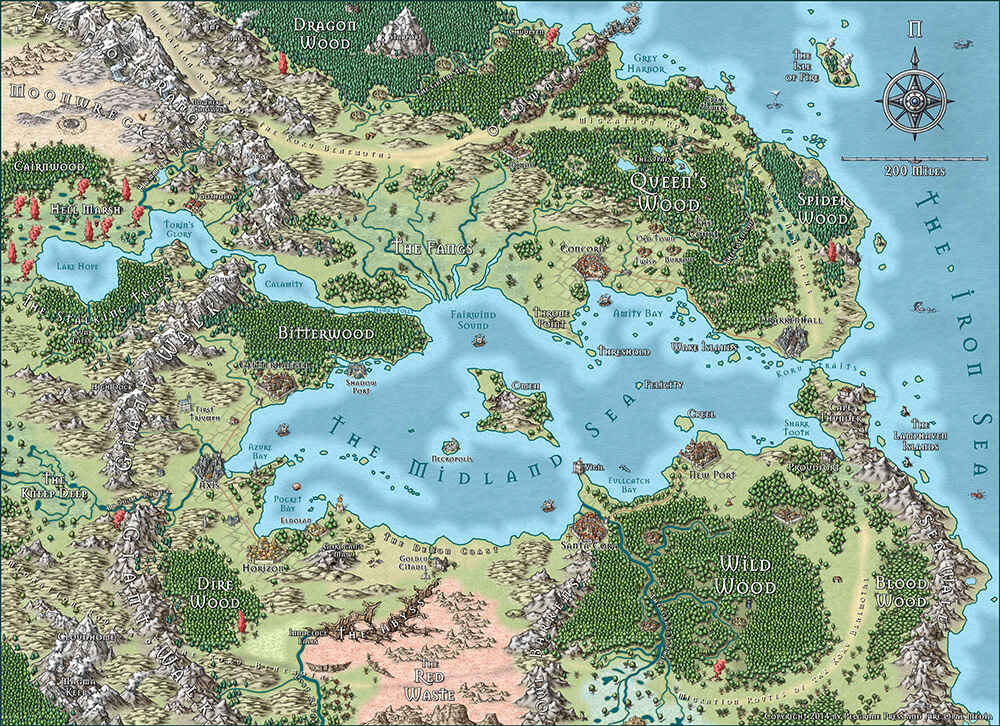 Base Price: $22.45 
Type: Software download
With Campaign Cartographer, you can draw cartoon maps, hex maps, medieval maps, and far more than that, whether you choose to use the inbuilt landmass generation tools, or draw your own with tools to assist you.
You will have a huge variety of mapping symbols, styles, and types that are easy to access right away, without any additional paid expansions. The variety of what's available is part of what makes this map generator so good, as you're not limited to a single map style. If you want to make an 8-bit pixel art map one day, and a map inspired by the Witcher books the next, Campaign Cartographer has all of the tools to facilitate that. 
8. Nortantis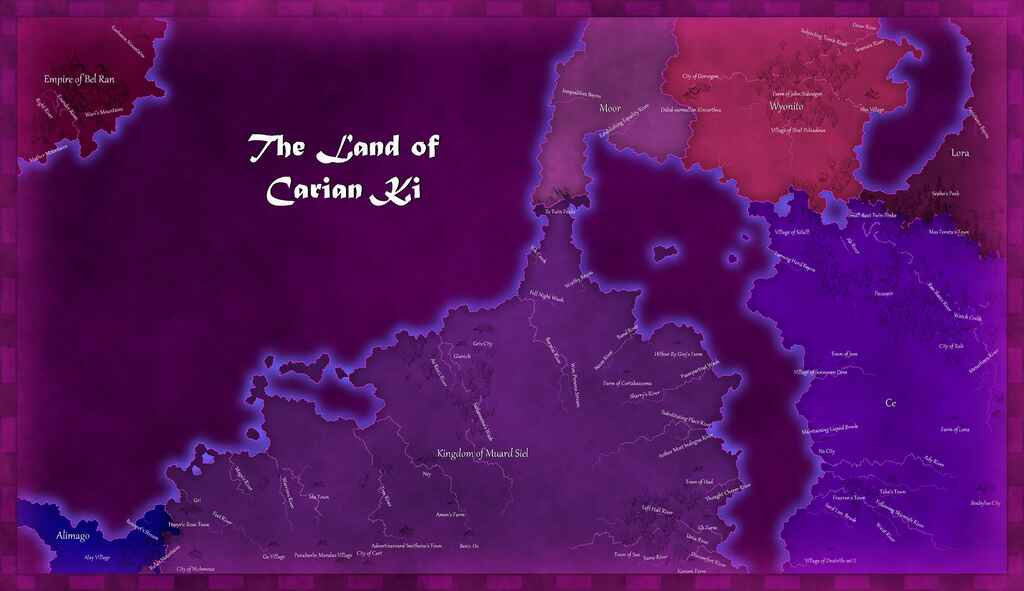 Base Price: Free
Type: Software download
Nortantis is a simple fantasy map generator that creates hand-drawn-style maps. Once you've created a map you like the style of, you have the option to customize the terrains, icons, background, color, and text font.
Fancy making a spooky swamp map? Why not choose a purple background combined with a darker purple terrain outline? Or maybe your characters are journeying through a land of volcanoes — combining a dark red background with Nortantis's handy lighter red terrain outlines will surely fit the bill. Once you've created your ideal story setting, you can easily export it in whatever image file you prefer, or send it to print straight from the app.
9. FlowScape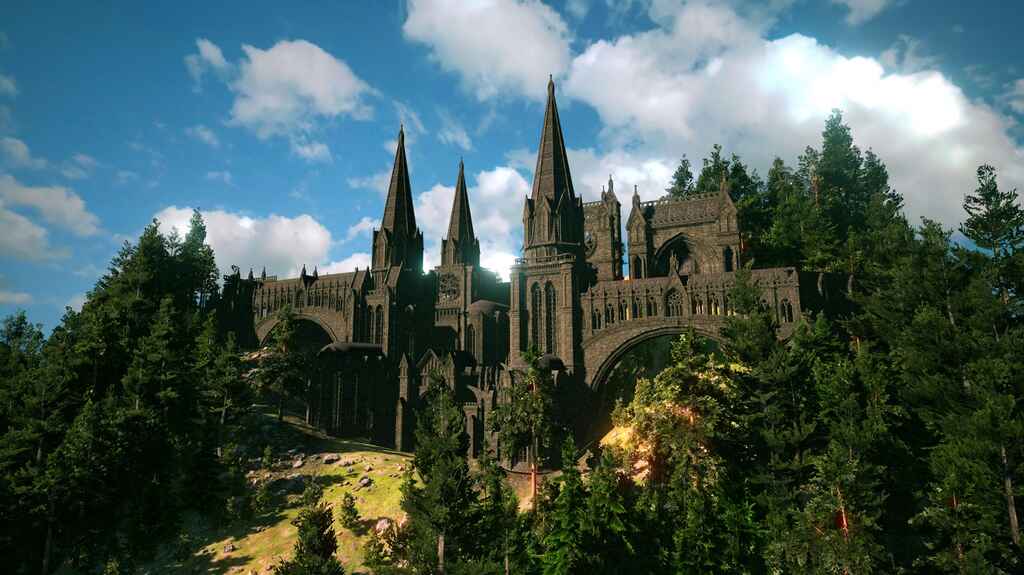 Base Price: $10
Type: Software download
FlowScape stands out from the rest of our list as the only 3D map generator. With FlowScape you can curate multiple different types of terrain, from snowy mountains to beach paradises, or choose from 20 presets you can edit.
If we listed all of the elements you can edit, you'd be here all day so here's a sample list of what you can do on FlowScape: simulate living animals, build castles, play with physics (perfect for creating accurate castle ruins), rotate the sun, and even build on top of giant turtles. Sounds pretty fun, right?
You might be thinking that it's impractical to use a 3D map generator for the purpose of worldbuilding and writing, but many writers have confirmed the opposite. 3D means you get to delve into your world as if you were standing there yourself, edit it in close detail, and then zoom out and screenshot the map from the top-down. It's the ultimate way to control your map and put yourself in your character's shoes.
Speaking of characters, a brief aside: while fleshing out your world, don't neglect the people who live in it! Check out our character profile template below for more tools to develop your story.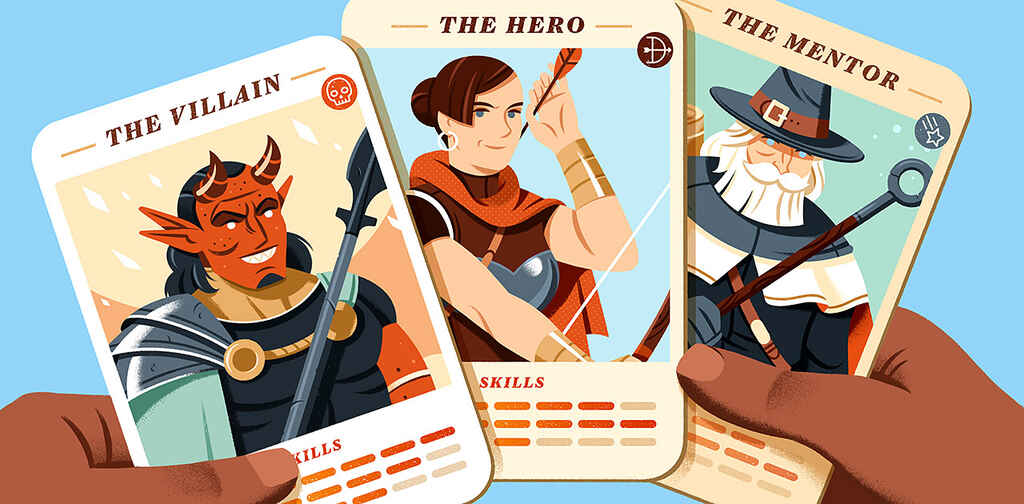 Reedsy's Character Profile Template
A story is only as strong as its characters. Fill this out to develop yours.
10. Inkarnate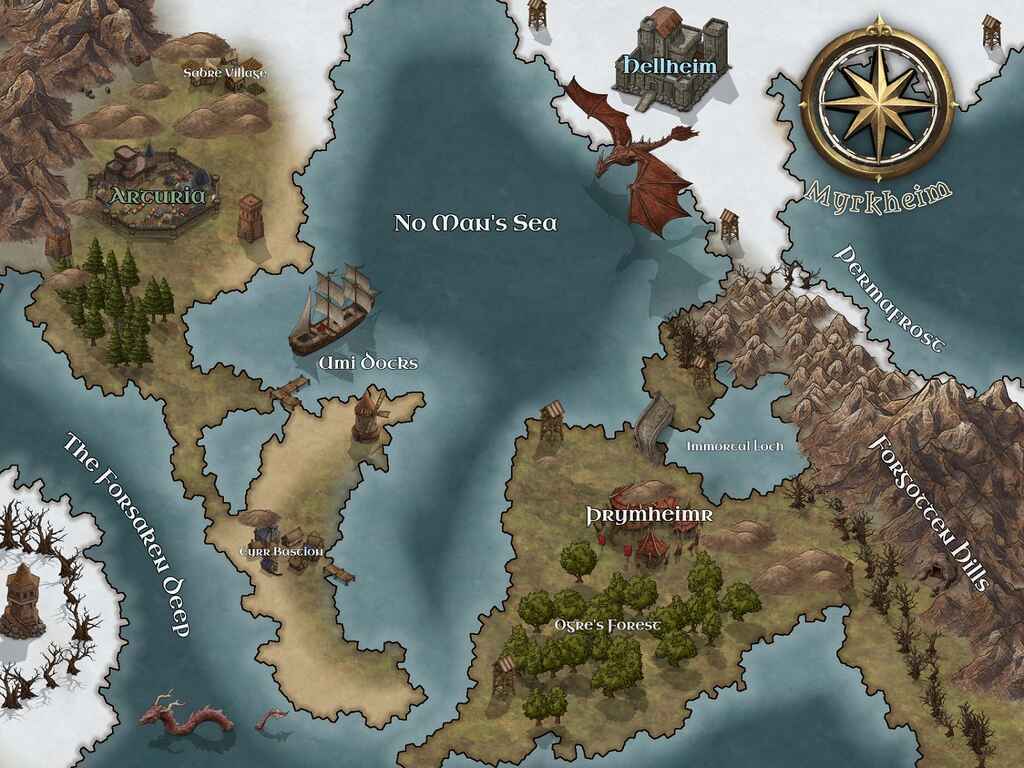 Base Price: Free
Type: Browser-based
Inkarnate is well-known among fans of fantasy map generators for its intuitive user interface, fast generating, and the numerous assets it has to offer. You can create large cities with sprawling angular roads or landscapes with winding hills, or, if none of that interests you, why not try building a whole town on a bridge in a canyon?
The shapes, sizes, and placement of everything from towns and dungeons to mountains is unlimited. Whatever your preference, it's likely that Inkarnate will have something for you, even offering features like the ability to create "battlemaps", which is perfect if you happen to be writing a fantasy world at war or complex fight scenes. 
11. Roll for Fantasy Map Creator

Base Price: Free
Type: Browser-based
Not lured in by the bells and whistles of the larger software packages here? You might like this next entry. Roll for Fantasy is a slimmed-down, grid-based map generator. You can choose to randomly generate a map and then edit it, or build it from scratch.
The system is simple: you click the square of the grid to place an element on the map (like a landmass) and then rotate it as you wish. Don't let the ease of use fool you though, with a little time and commitment, you can use the Roll for Fantasy generator to create a rough draft and then develop some astonishing map designs.
With user-friendly tools, such as a mirror to perfect your map's symmetry, this generator definitely deserves more attention than it gets — especially as it's free to use (so you won't be tempted to spend on added content). If that wasn't enough, every time you use Roll for Fantasy's website, you also plant a tree in aid of the Eden Reforestation Project. Who doesn't love a reforestation effort?!
12. Dungeon Scrawl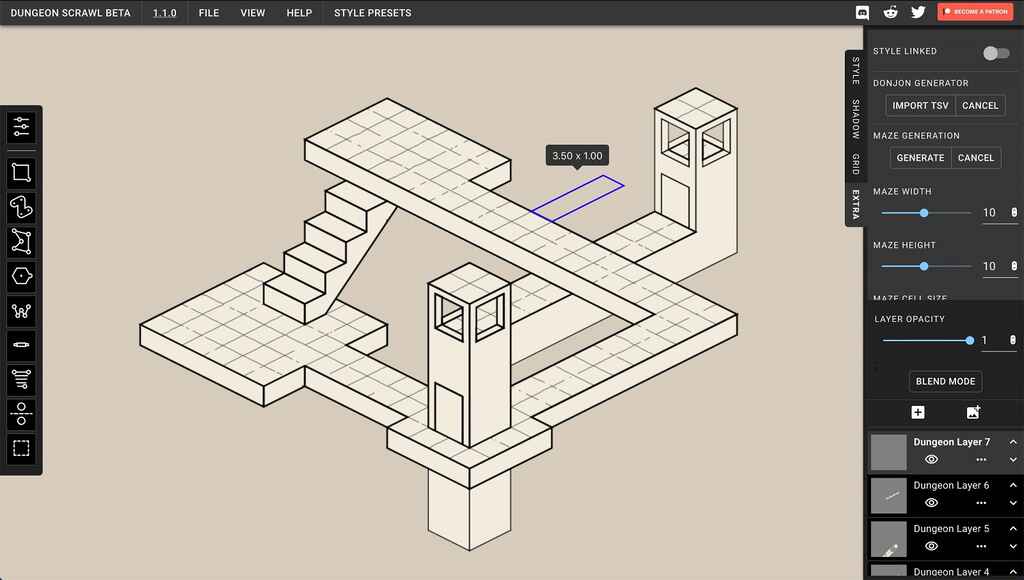 Base Price: Free
Type: Browser-based
If you're looking to draw expansive, snaking and labyrinthine dungeons, caves, or castles then Dungeon Scrawl is the fantasy map tool for you. Imagine if Adobe Photoshop was designed for the sole purpose of creating compelling indoor maps (and also much, much easier to use) — that's Dungeon Scrawl.
With no installation required, Dungeon Scrawl gives you the chance to build on premade dungeon templates, or freehand-draw your own fantasy maps. The software's smooth user interface makes it easy to develop maps with a handmade and personal feel, creating corridors, staircases, and rooms of all shapes.
If you're worried about drawing only to potentially turn out shaky MS-Paint-looking lines: fear not, the software automatically makes your lines smoother, or more jagged, depending on your preferences. For sure, if you hadn't already wanted to, this software will make you want to play around and make dungeon maps to include in your story! 
13. HexTML Hex Map Creator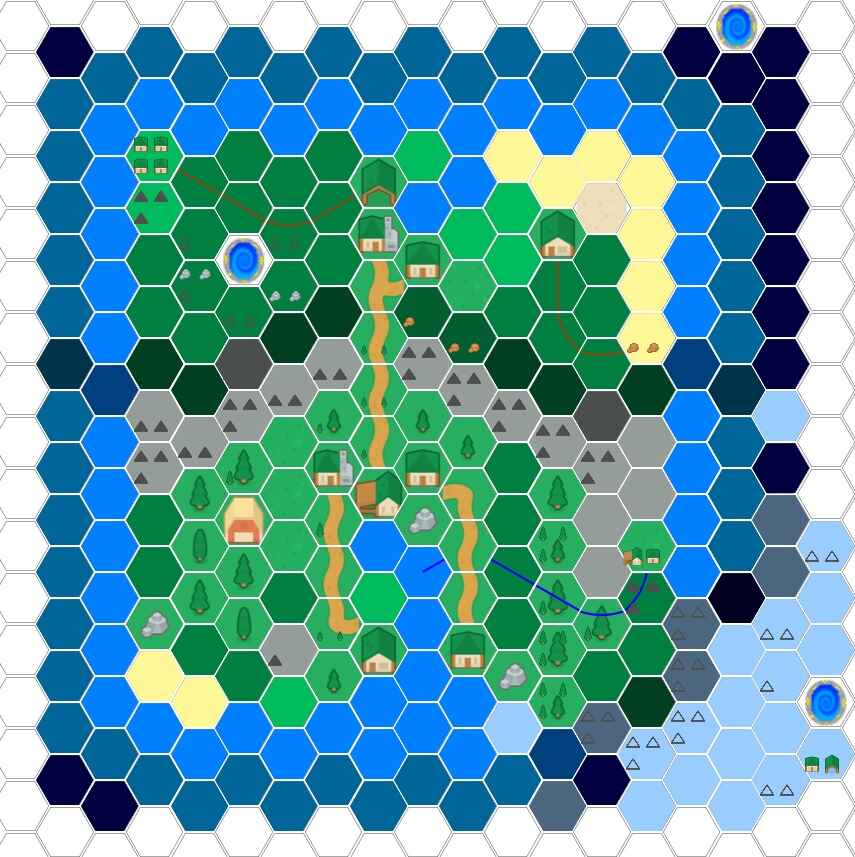 Base Price: Free
Type: Browser-based
If you're a fan of the board game Settlers of Catan, you'll feel right at home with our list's charming final entry. HexTML is a browser-based fantasy map generator, with its unique selling point being its board game-esque art style.
The tessellating hexagon grid is surprisingly versatile too. For larger maps, you can combine lots of smaller hexagons to create the effect of broad territories, and for smaller maps, you can make each hexagon an individual biome. With a sizable list of symbols, flags, and colors to choose from and place on your map, you can spend hours playing around with different combinations of tile placement. And on the off chance that you don't like the resources that HexTML provides you with, you can upload your own symbols to seamlessly integrate them into your map.
Eventually, when real-life calls you away from the screen, you can easily export your map as an image file, or save the unfinished map to carry on with the next time you log on. 
---
So that concludes our list. Did you realize how many exciting fantasy map generators and tools were right at your fingertips? Now that your world is ready to go, journey forth and write a fantasy world that will knock people's socks off!