As a company that specializes in finding editors for new writers, we're here to make the search process less daunting. It's pretty straightforward, as long as do your homework, clarify your priorities, and clearly communicate your expectations. With that in mind, let's take a look at how you can find the right editors for your book.
Step 1: Identify what your manuscript needs right now
Before you even start looking for an editor, you first need to understand what state your manuscript is in.
Self-edit to save a small fortune
Writers often submit a manuscript to editors even though they know that parts of the story are problematic, and might even have a sense of how to fix them. If you do as much as you can by yourself, an editor will be able to help with what you can't identify or solve on your own — allowing you to spend less and ultimately make more money as an author.
The same applies to important copy errors. If a structural editor is given a manuscript riddled with grammatical mistakes, it'll make it harder for them to do their job, and so they'll try to fix it. That can lead to them spending more of their time fixing things you could have corrected for free.
You should consult an editor when you are no longer able to improve your own work. Always begin by editing it yourself, and you'll save some money by handing over a more polished draft. If you're looking for specific editing instructions, sign up for our free learning course below.
Free course: How to self-edit like a pro
Rid your manuscript of the most common writing mistakes with this 10-day online course. Get started now.
Choose the kind of editing service you need right now
Professional editing consists of several rounds — layers that get finer and finer the closer you get to publication. Let's zoom in!
What editors can do for you
To understand our definitions of the services editors offer, we suggest you turn to our guide on the various types of editing. In (more or less) chronological order, this is what an editor can do for you:
Editorial assessment
Developmental editing
Query letter review
Copy Editing
Proofreading
Fact-checking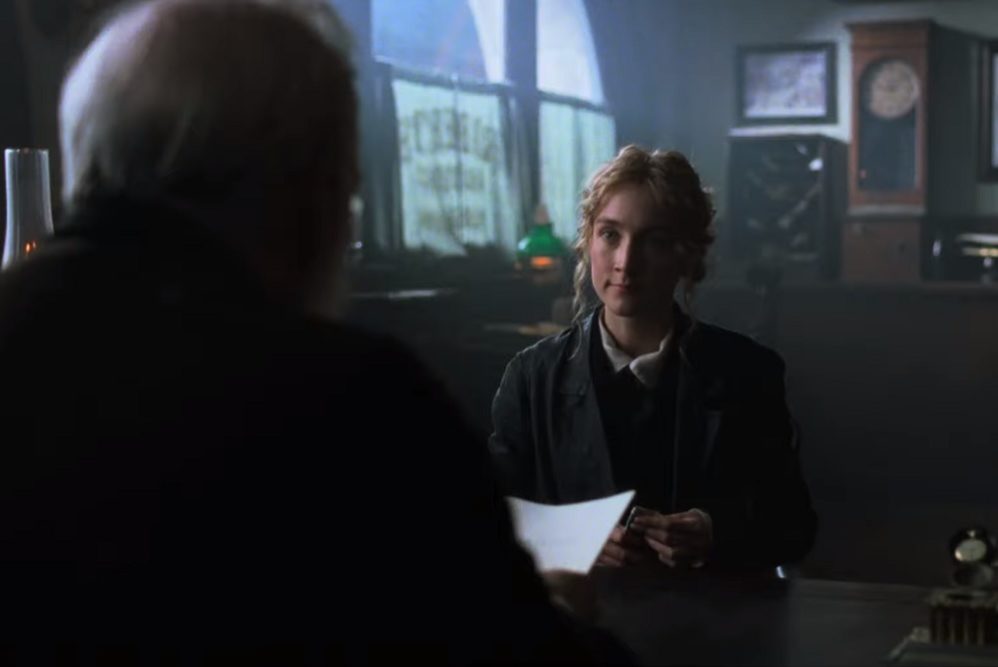 Pick a publishing route
How you intend to publish your book will determine what kind of editorial services you're going to need. Weigh up your options in advance by reading our comprehensive guide to self-publishing vs. traditional publishing. Once you've chosen, here's a quick summary of the editing process.
Traditional publishing
If you plan to publish your book traditionally, you'll first need a literary agent. Research relevant agents and send them a query letter and your manuscript sample (the length of which will vary depending on each agent's guidelines).
In preparation, you should invest in a round of developmental editing, or at least an editorial assessment. As a first-time author, it's possible that this will lead to major plot revisions, but it will leave your manuscript much stronger.
Next, you should get your query letter reviewed to make sure it adheres to industry conventions and that you're pitching your work in a way that efficiently communicates what's unique and exciting about it.
Since you'll be sharing the beginning of your book with the agent, submit your sample for a round of copy editing, at the very least. As a new writer, you'll really need to wow an agent by making a strong first impression.
If your agent is successful in getting you a publishing deal, your publisher will use their experience in picking editors for new writers to find an in-house professional for you. As part of your deal, you'll then progress to another developmental edit and a full copy edit.
If you haven't secured a publishing deal and/or would prefer to have complete creative control over your work, read on to understand the process for self-publishing authors.
Self-publishing
If you're planning to self-publish, you won't need a query letter review, as you won't require an agent. After your self-edit, you can progress straight to a developmental edit.
Once suggested changes are implemented, reread your manuscript to confirm everything's in order. After that, move on to a couple rounds of copy editing, fact-checking (if yours is a project that requires it) and a last round of proofreading.
For more ideas, here's Reedsy's Shaelin with some suggestions about how you can prepare for hiring a professional editor.
Step 2: Browse for editors online
Now you know what your manuscript needs, let's look at some candidates.
Unless you're friends with writers who can recommend editors in your genre (a rare blessing!), you'll need to rely on the Internet. The great thing about the web is that there's so much choice. Even if you had an unlimited budget, there are probably more editors on the Internet than you could hire in a single lifetime.
Beware of amateurs or irrelevant professionals
You need to understand that the Internet is crowded by inexperienced editors with fancy-looking websites. Don't let a shiny web presence fool you. You're looking for the best editor for your project, not the editor with the best website. It's a pretty important distinction.
Be wary of freelancer sites Upwork and Fiverr; these sites list many editors for hire, but they can be totally unsuitable because of their lack of relevant publishing experience. Sure, there's a chance that someone will be genuinely talented, but are you willing to bet your money on it? Besides, you need someone with experience editing books in your genre, not just anyone proofreading dissertations for undergrads!
Always look for some quality control
With these reservations in mind, you should only hire editors whose experience can be verified. For example, they may be vouched for by a professional society like ACES, the American Copy Editors Society. Bear in mind that ACES brings together copy editors from magazines, newspapers, and books, among other media — so make sure to only look at book copy editors.
Here at Reedsy, we've done the hard work for you: our selective marketplace features some of the most experienced editors in the industry (think Big 5 publishers and bestselling authors) and we always verify their work history. To find the most suitable editor for you, you can filter by the kind of editing service you need and by genre. Why not sign up for free and have a go?
Give your book the help it deserves
The best editors, designers, and book marketers are on Reedsy. Sign up for free and meet them.
Learn how Reedsy can help you craft a beautiful book.
Step 3: Select and contact editors
It's now time to sift through the editors you'll find online and put a shortlist together. To do that, you should examine two crucial factors:
Relevant experience
Hopefully, the editors you're looking at will all have extensive work histories, so to find the best ones for you, seek editors with experience that's relevant to your project. Read their profiles carefully and make sure you only contact people who have worked in your genre or at least state an interest in your subject. Relevant experience will always be more important than the number of years of experience — although you ideally want to find someone in the perfect sweet spot of lots of relevant experience.
Personality/approach
An editor's personality will shine through in their bio and description of their professional experience. If you feel that you respond well to any of these voices, you should definitely contact them! You can often tell just from an editor's profile whether the two of you will get along.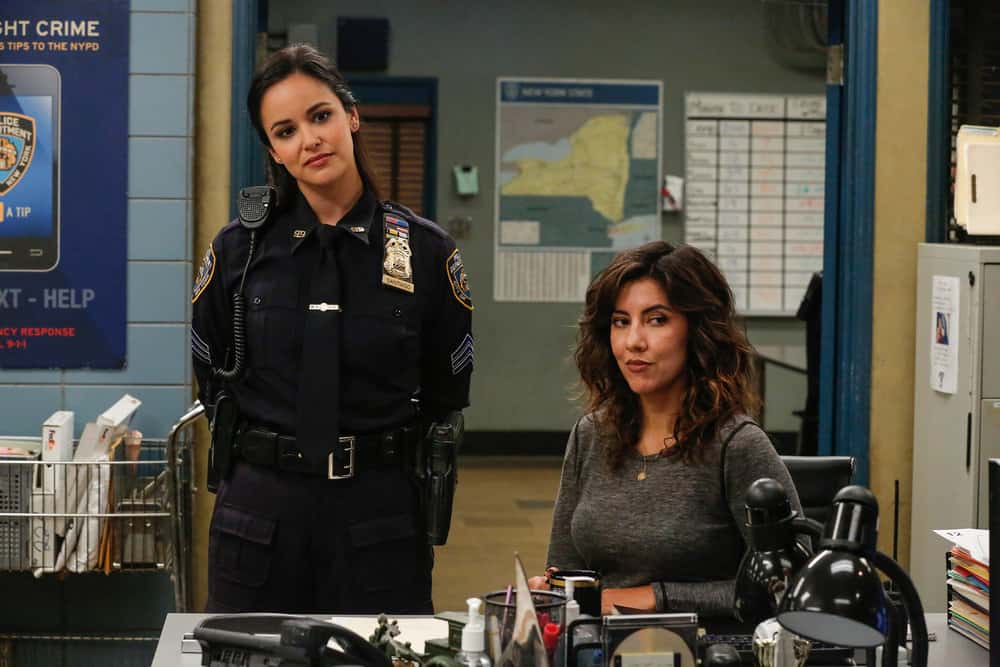 Don't choose someone just because they have a lot of reviews or have worked with impressive authors. A fantasy editor may be excellent at editing fantasy, but they're unlikely to be as fantastic (pun intended) as they would be editing a memoir or a nonfiction book. If you ask a professional to work outside their area of expertise, they likely won't agree anyway — so save yourselves the time and filter these people out early on.
Contact editors with concise, relevant details
When you contact editors, there's some key information you should include in order to ensure you receive thorough responses:
Your working title
The length of your manuscript
The kind of editing you are looking for
Your genre
A loose timescale for the project
A personal introduction to yourself and your project
A short excerpt of your project
Optional: additional information about your intended target market
Sell yourself as a writer
We can't stress enough how important it is to make a great impression when you first introduce yourself and your project. This is your chance to highlight what's special about your idea, and why you're passionate about it. If you're a lawyer writing a court drama, for example, that's something you should bring up. If there's nothing biographical that makes you stand out, you can emphasize your love for the genre; explain, for instance, that as a lifelong thriller reader you realized that there's a gap in the market which your project would fill.
Keep this introduction concise, enthusiastic, and informative; the goal is to offer a first taste that will get an editor excited about your book.
You can also ask editors for a sample edit to get an idea of their working style. However, remember that high-demand editors may be too busy to do this. Instead, you can ask them for testimonials from previous clients. On Reedsy, you can find these on their profile pages under "Reviews."
Step 4: Assess your options and make a final choice
Once you've heard back from everyone, it's time to finally narrow it down to that perfect match. Here are a few more in-depth factors you should weigh:
Thoroughness
You can see how thorough an editor tends to be from the detail and expansiveness of their ideas. A lot of detail indicates enthusiasm about your project — exactly what you want to see!
Timescale
Some editors may not be available to devote all of their time to your project right now. They may already be juggling many projects, or simply be on hiatus. If your project is time-sensitive, you'll have to choose another editor.
Tone
A joke in the writing community is that an editor is really an author's writing therapist. An ideal editor should believe in you and your project, but be honest and open enough to offer reasonable critique. You should never feel shamed into making changes! When you first hear back from editors, assess their tone and approach. If someone leaves you feeling insecure or negative about your project, they may not be a good match. The perfect editor should inspire you to improve your project, even if it's going to take some time and effort.
Money
You'll likely receive similar quotes, but if your budget is restricted, you may have to factor in small price differences. That said, if you're really eager to work with a particular editor, talk to them about alternatives. As Reedsy co-founder Ricardo Fayet advises, "Ask if you can make the payments in installments, or if there's room to adjust the scope of work to lower the price. Someone you really want to work with usually really wants to work with you too."
Step 5: Set clear terms and expectations for your collaboration
The best collaborations happen when both parties are clear about what they're expecting. So, circling back to our introductory advice, make sure you establish these expectations early to avoid misunderstandings! Be prompt, professional, and convey your expectations with precision. If you're working with a Reedsy editor, the messages you exchange are all saved to make sure you're always on the same page. In contrast to phone conversations, you'll have a full record of your communications to fall back on.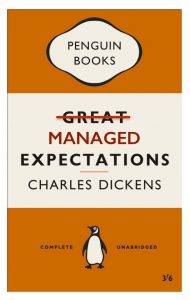 Communication is key throughout your collaboration, too. If you receive comments you don't understand, it'll be up to you to seek clarification. Similarly, if you're concerned about one aspect of your book, don't wait and see if your editor will sense it. Instead, mention your concern so they can make sure to address that in their feedback. As you read your editor's comments, keep a running list of points to clarify, so that you don't miss anything.
Editors are incredibly valuable collaborators for both experienced and new writers, so choose yours carefully. Do your research and you'll find someone you'll love working with — and they're going to help shape your stories into books that will really touch the lives of your readers.