Stuck on your first draft? Call a developmental editor... or a ghostwriter
So, you've got an original idea for a book. Maybe it's the memoir you've meant to write for years, or a stunning business book designed to shake up the status quo in Silicon Valley. Once you have this idea, how do you turn it into an actual manuscript?
Writing a book is no simple task, which is why published authors often work with an editor to develop their ideas before they even type 'Chapter One' on the top of a blank page. But for you — the independent author who doesn't have a book deal, let alone a dedicated editor at a publishing house — who can you turn to for help with your first draft?
You're spoiled for choice with the quality of publishing professionals you can find on the web (*cough* Reedsy *cough*), but who's your first call? We spoke to editors and ghostwriters on our network who were happy to shed some light on the professional help available to authors at the start of their creative journey.
If you're truly not sure how to approach your first draft, but you're passionate about the seed of an idea for a fiction or nonfiction book, the person you may want to contact is a developmental editor.
What is developmental editing?
Sometimes, this is called "structural editing" or even "substantive editing." No matter what terms you use to describe this type of work, know that it involves developing the big ideas in your book (hence the popular term, "developmental editing"). In the broadest sense, a developmental editor will not be correcting your misplaced commas. Instead, you'll be collaborating with someone who specializes in the fine art of idea generation and concept clarification.
With fiction, developmental work might involve high-level discussions on character arcs, themes, plotting, and pacing. By getting all these elements in place before a first draft, you could potentially save a lot of time and money in rewrites. Fiction editors will often work with authors at any point of the writing process, whether you have 50 pages written or nothing more than an idea. Developmental editing can also be useful if you've completed the first draft and don't know how to move forward with revisions.
Non-fiction developmental editing
If you're looking at an autobiography, business manual, or any book in the realm of non-fiction, specialist developmental editors will take a goal-oriented approach to develop your plan or book proposal.
"I've worked with authors at the initial idea stage to help them hone the scope of the book and audience," said Claire Ruston, a UK-based development professional. "I'll discuss with the author what they're aiming to achieve with the book (is it to promote their business, for example) and who they're aiming at."
Unlike fiction, Claire suggests that early stage developmental editing in non-fiction will often involve a lot of structural work.
"Sometimes I may work closely with an author to develop a full table of contents right down to Level 2 headings, giving them a detailed structure to write to. If an author is struggling to map out their book, early-stage developmental work can be incredibly valuable and save a lot of time further down the road."
Okay. Now that you've worked with a developmental editor to put all your pieces in place for your book (fiction or non-fiction), all that's left is to write the damn thing.
Still not sure you want to write your book? Keep reading.
What if I want to work with a ghostwriter?
Ghostwriters are a dime-a-dozen in the world of non-fiction, where authors often come from a non-writing background. The chances are good that you've read a ghostwritten book or two without knowing it.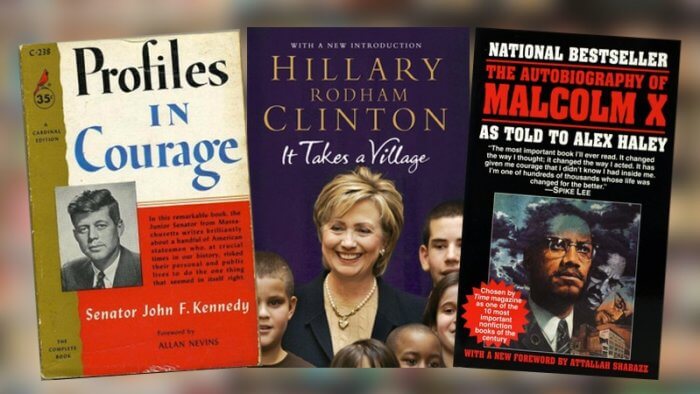 "So many authors find themselves in this position — having the basis for a great book, but lacking the time to turn it into a fully rounded book," said Jeremy Blachman, a New York-based author and ghostwriter. "The more business-oriented work I've done tends to start with at least some articles that the client has written (or helped write) that they want to expand into a book."
You can approach a ghostwriter with little more than an idea, then work with him or her to shape the book. If you've already worked up a book proposal with a developmental editor, your ghost can use that document as a launch pad.
While it's certainly a ghostwriter's job to create the content for your book, you will often be deeply involved in the creative process. Almost all collaborations start with a conversation that allows the ghost to determine the author's "voice."
"Talking to them, hearing how they express ideas, starting to get a sense of how they think," said Blachman. "Reading what they've written. Asking what they like to read. Seeing their reactions to different versions of what I create. I've written a few different versions of an opening and asked a client: which one is closest to the tone of the book you're envisioning?"
Should I get a ghostwriter for my novel?
Bear in mind that the vast majority of ghostwriters work in non-fiction. Ghostwritten fiction does exist, but it's incredibly rare. Writing fiction is supposed to be creatively fulfilling. Hiring a ghost to write your novel is like buying a sports car and then paying someone else to drive it for you: it happens, but it doesn't make much sense.
Do I have to credit my ghostwriter?
As for the question of authorship, experienced ghostwriters will have made peace with their anonymity and are broadly comfortable with you taking full credit for the book.
"Speaking from a non-fiction perspective, the book is grounded in the author's ideas and expertise," said Claire Ruston. "They may have had help getting the words on the page, but it's wholly and unquestionably the author's book."
If you want to find out more about choosing the right ghostwriter, check out this great post from Reedsy's Andrew Crofts — perhaps the world's most successful ghost.
Ghostwriting and Developmental Editing: Where the lines blur
As we've discovered recently, many ghostwriters have experience as editors and will sometimes work with non-fiction authors to plan a book and even write a proposal. Authors who go down this route have the option to either write the first draft themselves or hire the same ghostwriter to complete the job.
Many editors would warn against this approach, pointing out that editing and writing are different disciplines. While many ghostwriters will provide developmental assistance, not all will have a truly editorial mindset.
Don't give up. Assemble your A-Team.
The point we want to stress is this: writing doesn't have to be a solitary pursuit. Whether you work with an editor to develop your book or hand over the reins to a ghostwriter, there's nothing wrong with collaborating to bring your ideas to life. Publishing a successful book is a team sport, and half the game is knowing who you want on your side. So if you're not sure how best to approach your first book, ask for help.
---
If you have any questions about your developmental editing and ghostwriting options, drop us a question in the comments below, and we'll do our best to answer it.