#22: Auld Lang Syne
From the Times Square Ball drop to the old Spanish tradition of trying to fit 12 grapes into your mouth at midnight — New Year's Eve comes with a host of different rituals and traditions.
Maybe a new one of yours will be submitting a New Year's-themed story to the Reedsy Prompts contest? 😊 In which case, we don't want to keep you any longer! So...
10...9...8...7...6...5...4...3...2...1... write! And have yourself a Happy New Year.
⭐️ Shortlisted
This week's prompts:
Stories
Winning stories will be featured on our website and in our weekly newsletter. For more information, please consult our terms of use.
Submissions will be approved and published within 7 days of the contest closing.
Please keep your submission between 1,000 - 3,000 words.
Any questions? Check out our FAQ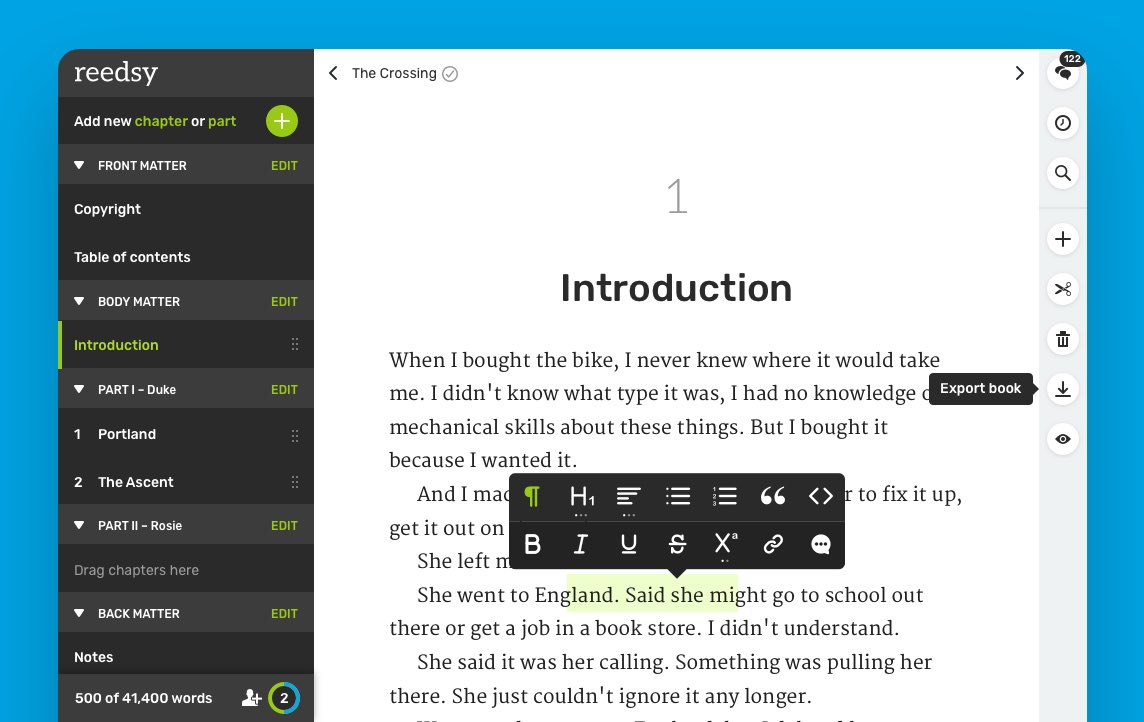 Tired of MS Word?
Join the revolution and write your book in a tool designed for authors. 🙌
Includes FREE typesetting to print-ready PDF & EPUB files, track changes and collaborative editing.