Paleo Publishing: Terrible Writing Advice from a Caveman Author
Last year, the team at Reedsy spoke with an author from the Paleolithic era who had recently been discovered and unfrozen. He was kind enough to share his top tips for book marketing which, while wholly inapplicable to modern authors, did provide an insight into how cavemen used to publish books.
As part of a blog tour to promote his latest novel, Blood Cave, the Caveman Author kindly sat down with us to share some frankly terrible writing advice that should have gone the way of the dinosaur.
---
Reedsy: Caveman Author, thanks for agreeing to share your top writing tips with the authors here at Reedsy.
Caveman Author: VERY HAPPY TO SHARE ALL CAVEMAN AUTHOR KNOWLEDGE. ALSO, CAVEMAN AUTHOR PUBLICIST MAKE HIM TO DO THIS. SO NO CHOICE HERE, REALLY.
Fair enough. You recently tweeted that authors should "write what they know," which is why a lot of your protagonists are also cavemen. But how would you respond to accusations that your main characters are "Mary Sue" figures?
WHAT THAT?
It's when a character is seemingly too perfect and capable, often suggesting that the author is indulging in wish-fulfillment.
IT NO COINCIDENCE THAT ALL CAVEMAN'S MAIN CHARACTERS ARE SEXY CAVEMEN WITH MANY FRIENDS. READERS DON'T LIKE STORIES ABOUT STUPID CHARACTERS WITH FLAWS — REMIND THEM TOO MUCH OF THEMSELVES.
BETTER TO HAVE MAIN CHARACTER START OFF VERY AWESOME. THEN OVER THE STORY, HE DEFEAT OTHER STUPID CHARACTERS WHO ARE JEALOUS OF HIM. HERO JOURNEY COMPLETE.
I'm not sure that's the classic definition of The Hero's Journey but nevermind for now.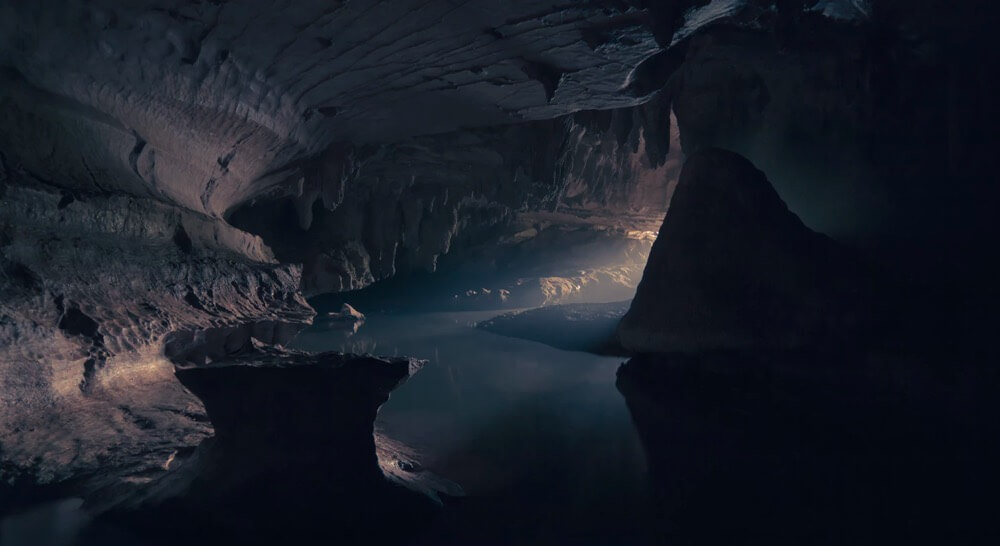 There's a popular school of thought that urges authors to write from 'close' viewpoints such as First Person and Third Person Limited — creating a greater intimacy between the reader and the central character. What particular POV do you find yourself most drawn towards?
NARRATOR KNOW EVERYTHING. SO NARRATOR MUST TELL READER EVERYTHING. WHAT MAIN CHARACTER THINK. WHAT OTHER CHARACTER THINK. WHAT CHICKEN IN BACKGROUND THINK. NO SECRETS FROM READER.
If the reader knows what every character is thinking at any given time, how does this affect the suspense you're building throughout the novel?
NO SUSPENSE, THANK YOU. WHY YOU WANT CONFUSE READER? HERE IS FIRST CHAPTER FROM CAVEMAN AUTHOR LATEST KILLING MYSTERY BOOK, BLOOD CAVE:
The tall, smart caveman detective saw the blood-smeared corpse pinned to the bark of an ancient oak tree. The lifeless body drooped like a giant tiger who trapped his head in a tree-hole and had fallen asleep after hours of struggling. "I wonder who did this murder," the muscular detective thought, handsomely. The caveman detective's partner, who was also on the scene (and short and ugly), thought to himself, "I hope he doesn't find out that I am the killer. And that I am trying to frame him."
This happens in the first chapter? What happens over the rest of the story?
IT PLAY OUT AS YOU MIGHT EXPECT — FOR ANOTHER 500 PAGES. VERY RELAXING FOR READER. ONE AMAZON REVIEW SAY BOOK HELP HER FALL ASLEEP. ONE STAR — BEST RATING.
So, what is your approach when it comes to planning a novel? Some people say that there are two types of authors: "plotters," who meticulously outline a story before the first draft and "pantsers," who prefer to fly by the seat of their pants.
CAVEMAN AUTHOR DON'T PLOT. AND HE DON'T HAVE PANTS.
WRITING IS TOTAL CREATIVE ODYSSEY. NOT TO BE HELD BACK BY STUPID THINGS LIKE 'COHERENT STORY' AND 'CONSISTENT CHARACTERIZATION'.
WHEN CAVEMAN WRITE BOOK, HE START WITH ONE IDEA. THEN LIKE "WHOSE IS LINE ANYWAY?", HE SAY "YES, AND"  — AND ADD ANOTHER IDEA THAT IS BIGGER AND CRAZIER THAN LAST IDEA.
THAT IS HOW CAVEMAN WRITE "THE GIRL WITH THE CAVE TATTOO". IT A BOOK ABOUT A CAVEMAN WHO EAT A CHICKEN, WHO THEN BECOME A CHICKEN, WHO EAT ANOTHER CHICKEN, AND THEN BECOME A ROCK MONSTER, AND THEN BECOME THE ROCK—
The actor and wrestler?
— WHO THEN EAT A CROQUE MONSIEUR AND MOVE TO A CAVE ON THE MOON.
Where does the title character of The Girl with the Cave Tattoo come into the story?
SHE DON'T COME IN. FORGOT TO ADD IN THE END.
And how are the sales of that book doing?
NOT GOOD. TOO AHEAD OF ITS TIME, MAYBE.
You've now been living in the 21st century for over a year now. I heard you've been catching up on writers from the past hundred years. Is there anyone who has influenced you?
CAVEMAN AUTHOR HAVE LOT IN COMMON WITH SCIENCETOLOGY MAN ELROND HUBARD. ONE: HE VERY PROLIFIC. TWO: HE BELIEVE IN VOLCANO GOD. AND THREE (MOST IMPORTANTLY), HE NOT BIG FAN OF REWRITES. FOR HUBARD AND CAVEMAN AUTHOR, TWO DRAFTS IS ONE DRAFT TOO MANY.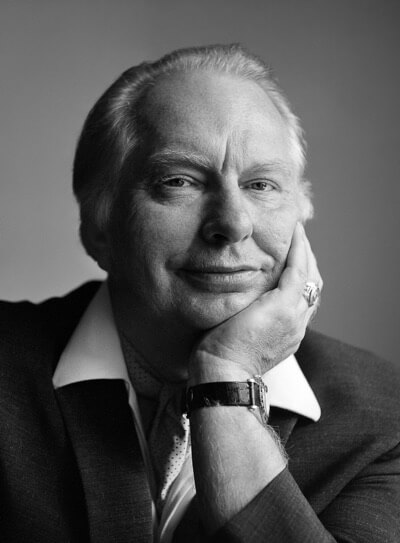 AS SOON AS YOU WRITE "THE END", SEND BOOK OFF TO AGENT. IF AGENT WRITE BACK AND ASK WHY BOOK HAVE SO MANY "ISSUES" LIKE SPELING AND PLOT, THEN BREAK INTO AGENT CAVE WHEN HE SLEEP FOR "EDITORIAL DISCUSSION" LOL
LIKE CAVEMAN AUTHOR, TAKE ELROND ADVICE: FIRST DRAFT, LAST DRAFT, GET IT OUT THE CAVE.
Sounds like terrible writing advice. Thanks again for your time, Caveman Author.
BYEEEEEEE
---
Do you have any questions for the Caveman Author? Or perhaps you have some terrible writing advice of your own to share? Leave a message in the comments below.