What are the Romance Subgenres? (And How to Pick One)
You might think you know how a romance story goes. Boy meets girl. Boy fails girl. Boy gets girl. Seems simple enough, right?
Not so fast. The landscape of romance is extremely rich and diverse, with many branches of subgenres and subcategories. And, though that elusive Happily Ever After is a staple in romance, how the couple gets there is a fascinatingly different story in each subgenre.
This post will break all of the romance subgenres down for you — and give you some extra tips on how to find the one that's the perfect match for you as a writer. So if you're ready to see all of the various ways that the course of true love doesn't run smoothly, let's begin.
A brief overview of the genre
If you picture the romance genre as an ice cream shop, you might imagine the subgenres to be the flavors: depending on personal preferences, a customer might gravitate towards the darker (paranormal romance) or the more velvety (erotica).
However, before you even get to that stage, you'll have to make a couple of bigger decisions, such as whether or not you'd like soft-serve or regular ice cream. Likewise, before we get into nitty-gritty of romance subgenres, you should understand the broader divisions of the genre: age group and category.
By age group
Age is by far the most well-known way to categorize a genre. In romance, there are three broad age bands that will decide a writer's target audience:
Young Adult: Generally meant for readers between the ages of 12-18, YA romance novels deal directly with the issues that young adults grapple with: first love, how to come of age, tumultuous family relationships, sexuality, self-love, and self-respect.
New Adult: A relatively new genre that has exploded in the last decade, New Adult describes the group of romance readers between the ages of 18-29 (or people just coming into adulthood). As such, it tends to explore themes of identity, independence, sexuality, and education and career choices.
Adult: For people above the age of 30. Adult romance fiction will bear all of your classic romance trademarks: heartbreak, love, and sex.
Like apples in the eye, romance subgenres are universal to each of these age bands! For example, you'll find historical romance in both young adult and adult romance books. What will diverge, however, are the characters, themes, and likely the tone of the story.
By category
Another popular subset in romance is that of category romances and single-title romances.
Category romances are essentially series romances, like those published by Harlequin. These books are generally on the short side and stick around a word count of 55,000. Each book in the line will have an identity of its own, whether that's based on character, setting, or prose. Meanwhile, single-title romances are longer and are frequently stand-alone novels — though they might be part of a trilogy or connect with other books in the author's universe.
Generally, romance writers don't hop between these subsets of romance. Authors who do cross age groups or categories tend to rely on pen names. (This is due in large part to author branding. If you'd like to learn more about this, head over to this course on Book Marketing 101).
🖊️
Which genre (or subgenre) am I writing?
Find out which genre your book belongs to. It only takes a minute!
What are the romance subgenres?
Now that you have a better idea of the broader divisions in the genre, it's time to dive headfirst into the subgenres that define romance.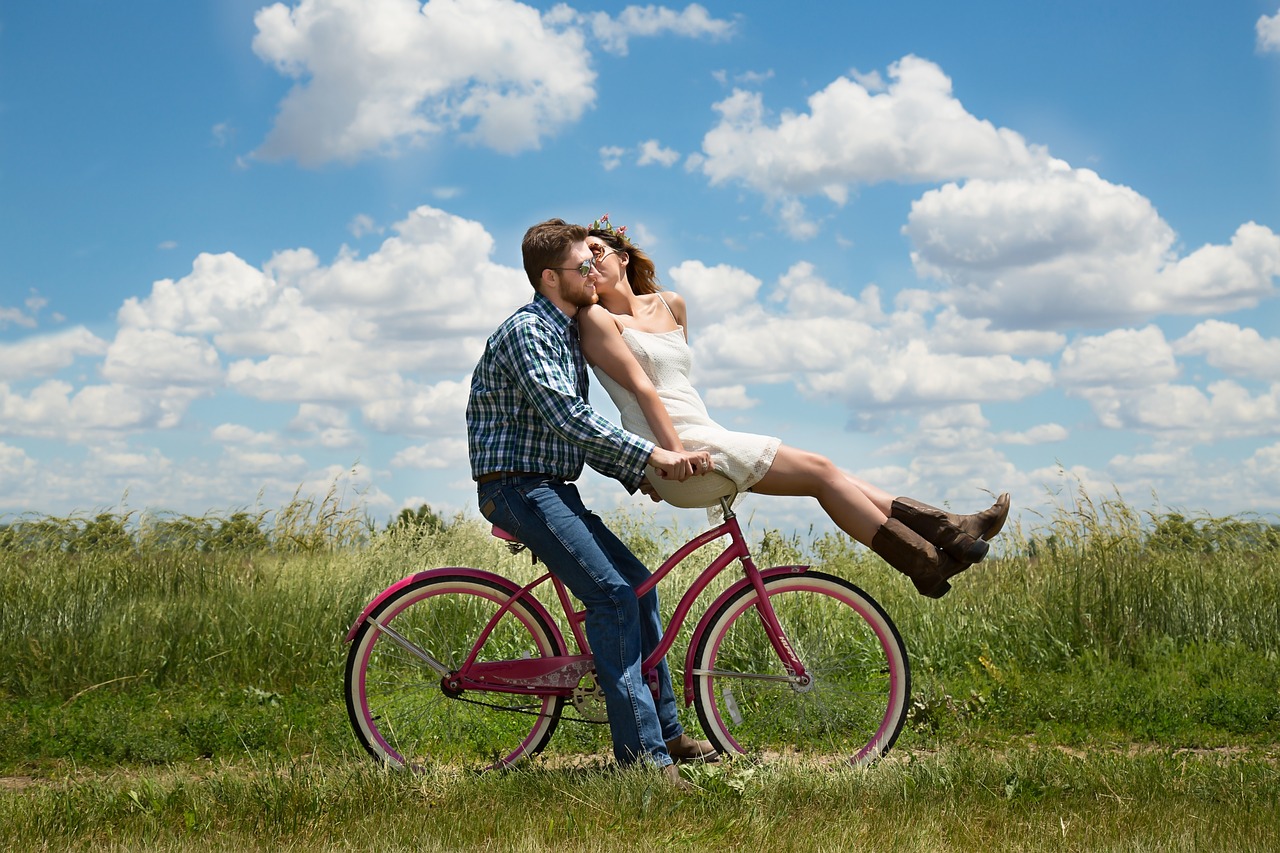 Historical Romance
Historical romance is out to show that love stories are tales that are as old as time — no matter the era. At this point, you might be picturing a love story unfolding in the pristine English countryside in the 1600s. But authors have set historical romances in many more epochs, from medieval Europe to the Oregon Trail. (In case you're wondering, Regency romance counts as its own subgenre, but more on that later.)
Don't be fooled by the swoons that are associated with this subgenre: writing historical romance requires rigorous research to perfect characters living in a time that is not our own. That said, this subgenre has bounced in the past decade, as Outlander fever has swept over the land. More to the point, historical romance is a modern trend.
Rating: PG-13 to R
Gateway novel to historical romance: Outlander by Diana Gabaldon
More examples: Forbidden by Beverly Jenkins, Mistress of Rome by Kate Quinn, Once a Soldier by Mary Jo Putney, To Love a Dark Lord by Anne Stuart
Contemporary Romance
As the saying goes, there's no better time for love than the here and now. With that in mind, let's let contemporary romance step up to the plate: widely-read throughout the world, it's the largest subgenre in the world of romance novels.
"Contemporary romance" denotes novels that take place in the same period as it was written by the author. Today, this subgenre generally encompasses stories set after the 1970s. Because contemporary romance deals directly with modern problems, themes, and society, you'll find a degree of realism here that won't be as apparent in other subgenres.
Rating: PG-13 to R
Gateway novel to contemporary romance: Something Borrowed by Emily Giffin
More examples: Bet Me by Jennifer Crusie, The Kiss Quotient by Helen Hoang, Kiss an Angel by Susan Elizabeth Phillips, The Notebook by Nicholas Sparks, Vision in White by Nora Roberts
Erotic Romance
If you were under the impression that erotic romance is just sex, think again. In an erotic romance, the sex is designed to show the development of a romantic relationship. (This differs from erotica, which uses explicit sex to explore an individual character's sexual journey).
In fact, the sexual interaction in an erotic romance is such an integral part of the progression of the relationship that its removal would damage the plot. However, the presence of sex does not detract from other story elements: this subgenre is generally characterized by well-developed characters, absorbing plots, and, yes, strong sexual content.
Rating: X
Gateway novel to erotic romance: Fifty Shades of Grey by E.L. James
More examples: Bared to You by Sylvia Day, The Claiming of Sleeping Beauty by A.N. Roquelaure, Sweet Addiction by Maya Banks
Paranormal Romance
Vampires, werewolves, oh my! If there's a sexy supernatural creature in the novel, it probably belongs to the rising subgenre of paranormal romance. In this subgenre, otherworldly characters (such as ghosts, angels, pixies, or the ever-popular vampires and werewolves) populate the world and will probably play a big role in the romance at the heart of the book.
Writing in this genre will require robust worldbuilding, as the story may play out on another planet, magical or technological. Despite its strong similarities to urban fantasy, what differentiates paranormal romance is its consistent focus on the romantic relationship arc: ultimately, the love story in the novel will always be the priority.
Rating: PG-13 to R
Gateway novel to paranormal romance: Year One by J.D. Robb
More examples: Fallen by Lauren Kate, Dark Lover by Jessica Bird, Angel's Blood by Nalini Singh, Twilight by Stephenie Meyer, Undead and Unwed by Maryanice Davidson
Regency Romances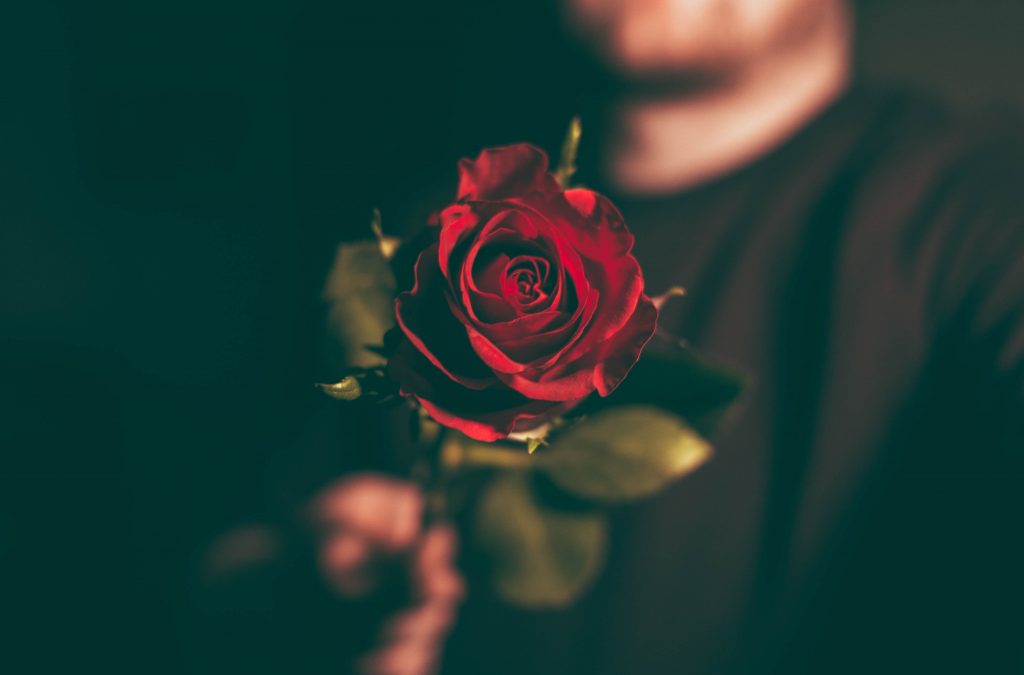 While this subgenre could be seen as a variant of historical romance, most agree that Regency romance is a subgenre unto itself. These stories are set approximately between 1795 and 1837, which is otherwise known as the Regency era of England.
Shorter in length, Regency romances primarily diverge from historical romances in terms of focal point: there's less weight on the steamy and more of an emphasis on the society, dialogue, and comedy of manners at hand. (Think the drawing room antics that feature in all of Jane Austen's novels). Still, you'll be able to count on the romance of the period tugging you in quicker than you can say "Darcy."
Rating: G to PG-13
Gateway novel to Regency romances: The Grand Sophy by Georgette Heyer
More examples: Lord of Scoundrels by Loretta Chase, Entwined by Emma Jensen, Slightly Dangerous by Mary Balogh, It Happened One Autumn by Lisa Kleypas, Flowers from the Storm by Laura Kinsale
Romantic Suspense
Today, the wild moors of the gothic romance aren't in vogue anymore. Instead, the romantic suspense novel has replaced it on modern bookshelves. Romance Writers of America defines this subgenre as "romance novels in which suspense, mystery, or thriller elements constitute an integral part of the plot."
In other words, the hallmark of a romantic suspense novel is its blend of romance and some sort of intrigue, which might constitute a plot that involves drugs, murder, or a kidnapping. Suspense, as you might expect, is included. But the core of the novel must be the relationship arc, and the romance element can't be overshadowed for the novel to count as romantic suspense.
Rating: PG to R
Gateway novel to romantic suspense: Over the Edge by Suzanne Brockmann
More examples: Into the Firestorm by Kat Martin, Twisted Shadows by Patricia Potter, No Place to Run by Maya Banks, Law and Disorder by Heather Graham, The Protector by Donna Grant
What's next after you find the perfect match?
Keep in mind that while this post captures the major subgenres in romance, it is by no means a definitive list. Romance is a genre that is continuously developing, changing, and deepening. Nestled within each of these subgenres are even more branches of subcategories, including medical, LGBT, workplace, and western romance.
The good news is that there is a lot of great existing materials to explore, wherever you look. Now that you have a better idea of the landscape of the genre and what might pique your taste, it's time for you to read voraciously within your chosen subgenre. While you're going about this, it wouldn't hurt to notice certain patterns about characters and settings. See what themes your favorite romance authors tackle. Get a feel for the tropes, so that you know how best to wield them — or subvert them.
For some more help before you start writing your book, check out the other posts in our series on writing romance. If you'd like a headstart on:
Our professional romance editor, Kate Studer, is also teaching an in-depth course for romance writers. You can take it for free by signing up below.
Free course: Writing a romance novel
Write a romance novel with the help of an experienced editor. Get started now.
Then all that's left is to put pen to paper and get started creating your Happily Ever Afters! Good luck, and remember: love will make the world (and the genre) go round and round.
---
Do you have a favorite subgenre of romance — and if so, what is it? Tell us in the comments below!