Last updated on Oct 05, 2022
Romance: Publishing's Hottest Genres and Subgenres
While many readers and writers have long dismissed romance as a pulpy, disposable, and non-serious genre of fiction, the truth is that it's a billion-dollar industry that consistently produces bestselling authors. Many of these authors are reaching vast audiences without the help of a traditional press, making the romance genre a haven for indie publishers.
In this guide, we'll dive into the world of romance fiction — showing you the landscape and giving you tips for writing and publishing your own book. To get you started, let us introduce you to some of the most popular romance subgenres today:
1. Contemporary Romance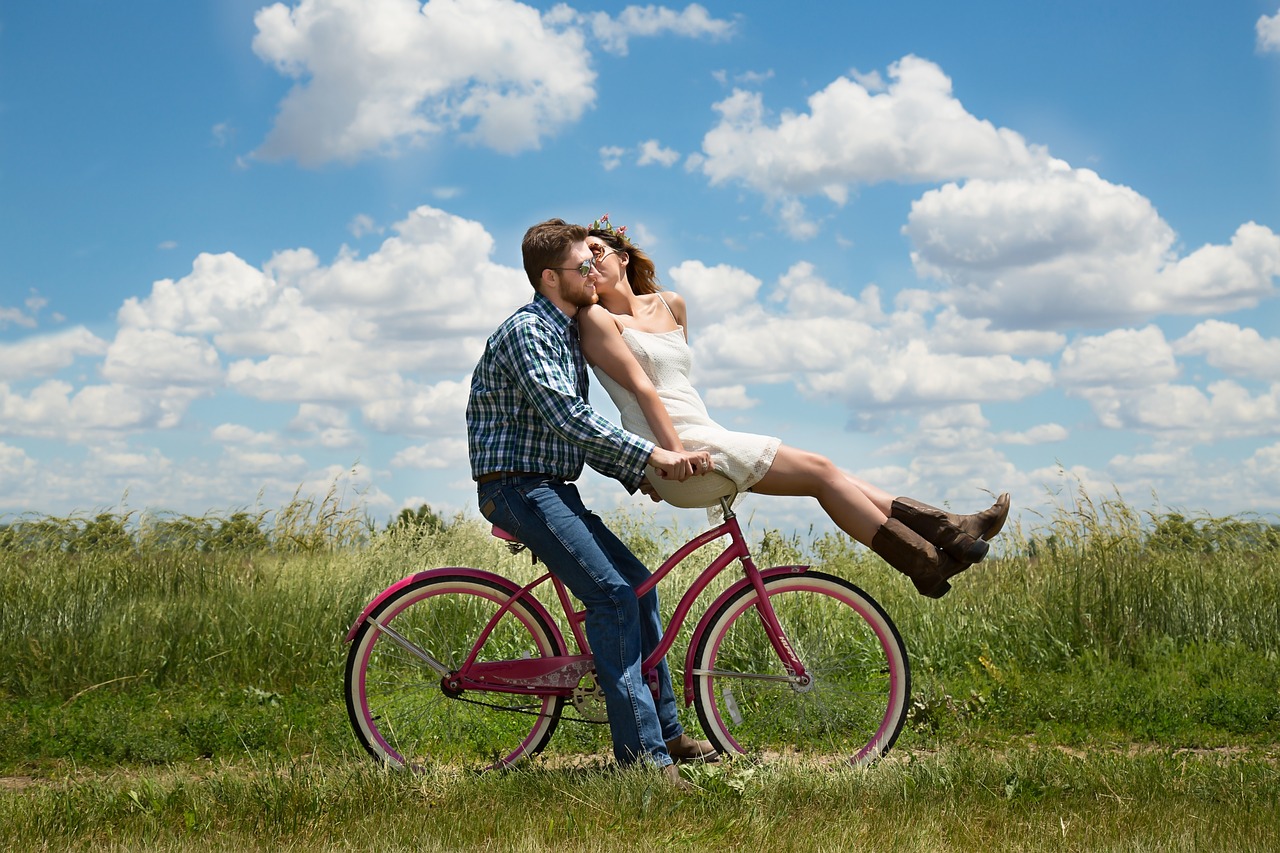 Contemporary romance is the most prominent romance subgenre, generally encompassing stories set after the 1970s. Because contemporary romance deals with modern problems and themes, you can expect a degree of realism here that you won't often find in other subgenres.
Steaminess Rating: PG-13 to R
Gateway novel: Something Borrowed by Emily Giffin. The main character, Rachel, has always been friendly and played by the rules until... she falls in love with her best friend's fiancé. The novel explores the morals of love and friendships in today's society.  
2. Young Adult Romance
Young adult romance novels are all about those awkward, confusing feelings of being young and desperately in love. A typical YA romance story involves two or more teenagers dealing with an "impossible love" that challenges them, although it usually ends positively.
Steaminess Rating: PG
Gateway novel: Eleanor & Park by Rainbow Rowell. The title characters are two geeks who struggle to fit in and end up connecting on the school bus thanks to their shared passion for comic books. As their affection for each other grows, their relationship is challenged by bullies and unsupportive parents.  
Learn how to write an irresistible romance from professional romance editor Kate Studer by signing up below.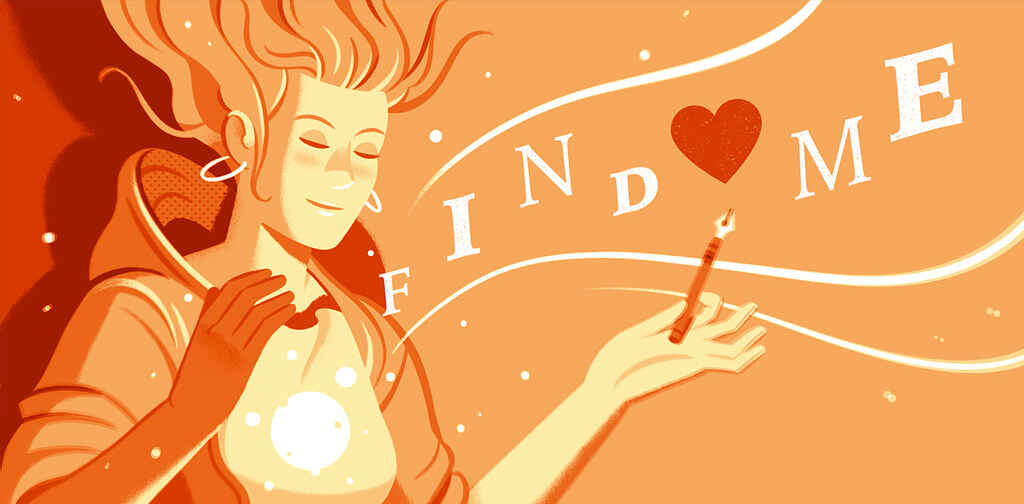 How to Write an Irresistible Romance
10 lessons to help you plan, draft, and publish a swoon-worthy romance.
3. Erotic Romance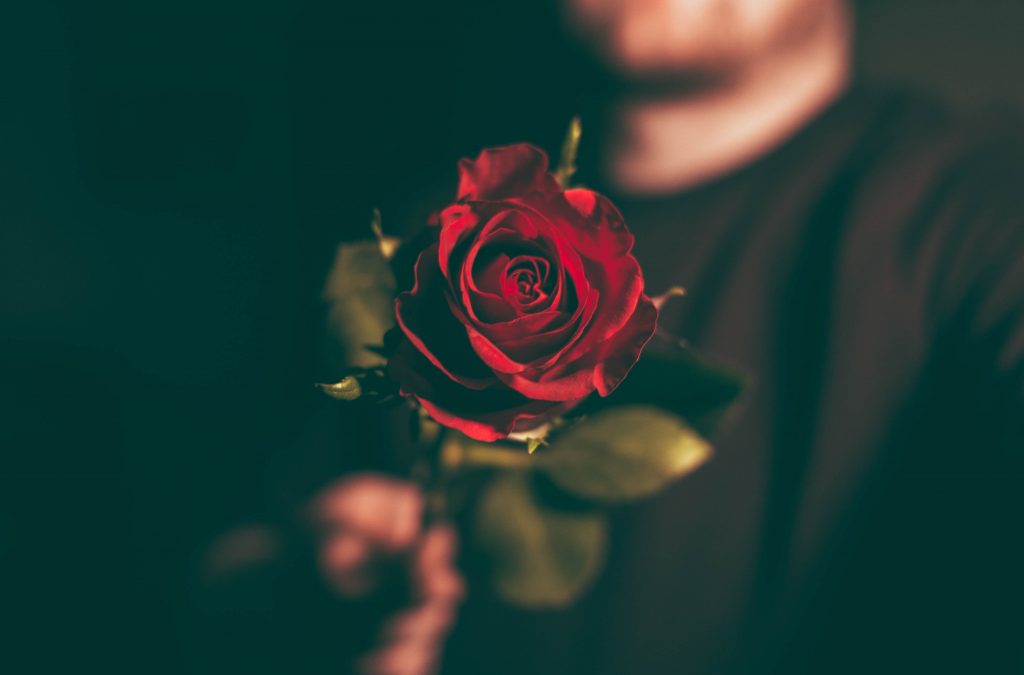 If you were under the impression that erotic romance is just cover-to-cover sex, think again. The much-anticipated 'steamy' scenes in this subgenre are fundamental to plot-building and should reflect the development of a romantic relationship. Erotic romance is often characterized by compelling characters, absorbing plots and, yes, strong sexual content.
Steaminess Rating: X
Gateway novel: Fifty Shades of Grey by E.L. James. College student Ana becomes infatuated with Christian Grey, a mysterious (and fabulously wealthy) entrepreneur. As she enters his orbit, they start a sexual relationship governed by NDAs and BDSM, pushing Ana to her limits.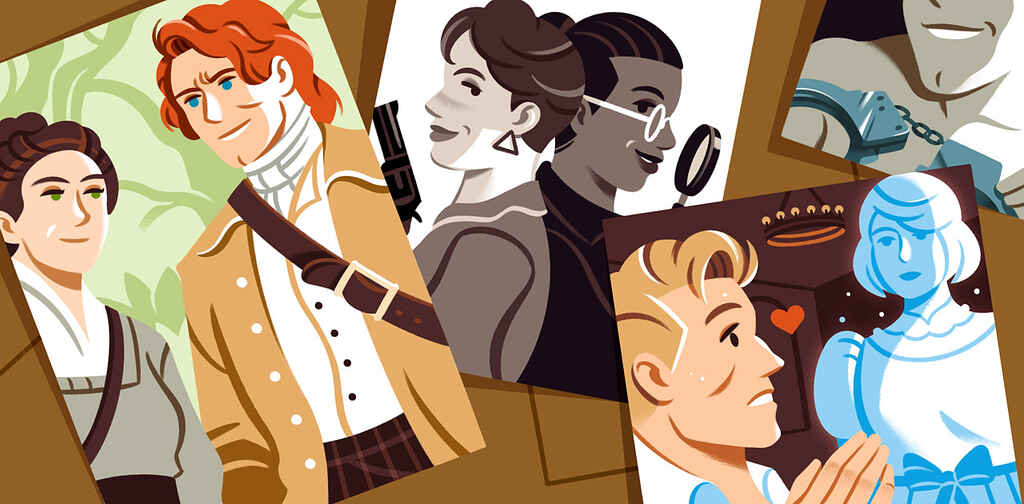 How to Turn Up the Heat in Your Romance
10 lessons on how, when, and where to add steamy scenes to your novel.
4. Historical Romance
Unsurprisingly, historical romance features love stories set in ye olde times: from medieval Europe or the Oregon Trail to the pristine English countryside in the 1600s. This subgenre requires rigorous research to create a setting and characters faithful to their era. After all, fans of this kind of romance will often be history buffs, and they'll call you out on any glaring mistakes!
Steaminess Rating: PG-13 to R
Gateway novel: Outlander by Diana Gabaldon. After being separated by WWII straight after marriage, nurse Claire and historian Frank go on a second honeymoon in the Scottish Highlands. Encountering a set of magical standing stones on a walk, Claire is catapulted back to the 18th century, where she has to rebuild a life as an outsider among the Scotsmen. 
5. Regency Romance
Shorter in length than historical romances, Regency romance includes stories set in England during the troubled reign of George III. Regency books also differ in focus: there's less weight on the steamy bits and more emphasis on dialogue and social conventions 一 you can also expect some comedy of manners to ensue. 
Steaminess Rating: G to PG-13
Gateway novel: The Grand Sophy by Georgette Heyer. After traveling for years, diplomat Sir Horace leaves his daughter Sophy and her sisters in England under the care of an aristocratic aunt. Savvy and independent, Sophy observes her family's dysfunctional dynamics and seeks to help out 一 while falling in love with her cousin Charles, who initially is not impressed by her.  
6. LGBTQ+ Romance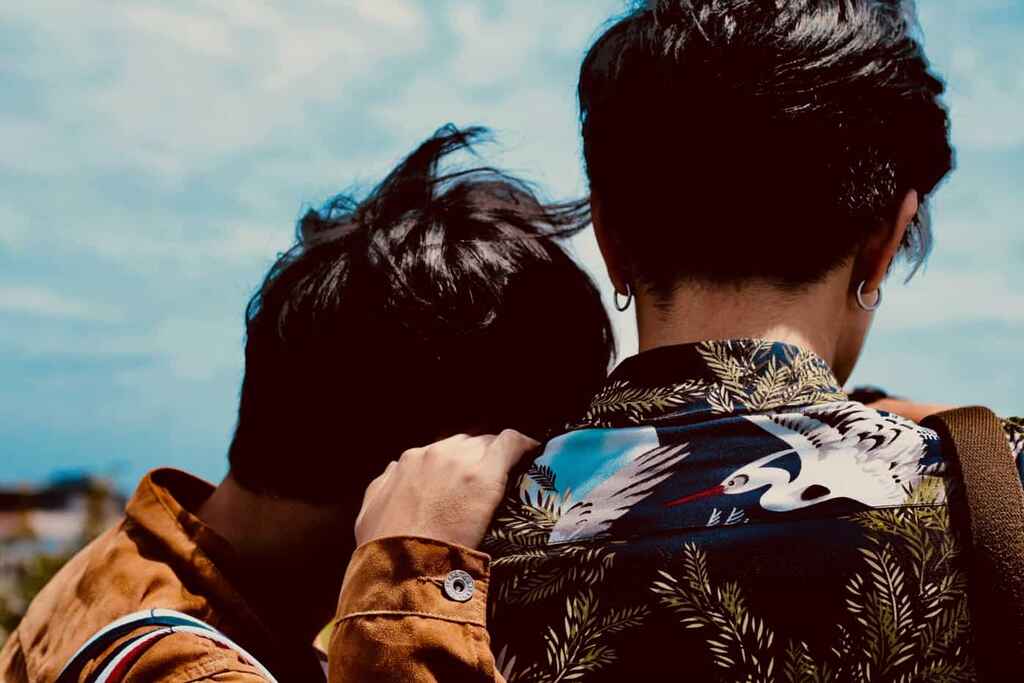 As the genre continues to evolve beyond the convention of "men and women falling in love," authors of LGBTQ+ romance books have found broader audiences and are now readily published by big and small publishers. These novels move past the usual cishet relationships and instead relish representing the specifics of queer characters. These stories often aim to challenge the norm regarding sexual expression and broaden the spectrum of people represented in romance.
Steaminess Rating: G to R
Gateway novel: Call Me by Your Name by André Aciman. In an Italian coastal town, 17-year-old Elio meets Oliver, an American scholar staying at their family house to help Elio's father with academic paperwork. The two start to develop feelings toward one another, as they explore their sexuality and the feasibility of their relationship.   
7. Romantic Comedy
Romantic comedies are all about telling a love story through the lens of humor, making for light and heartwarming reads. These types of romance novels usually feature tropes in which the lovers have to surmount obstacles before the happy ending, such as not liking each other at first, being friends but falling in love, or their families disapproving of their love.
Steaminess Rating: PG
Gateway novel: The Unhoneymooners by Christina Lauren. In the wake of a mass food poisoning at a wedding they luckily avoided, Olive and her nemesis Ethan find themselves on an unplanned honeymoon trip. As they agree to suspend their hatred and pretend to be loving newlyweds, they gradually discover new things about each other.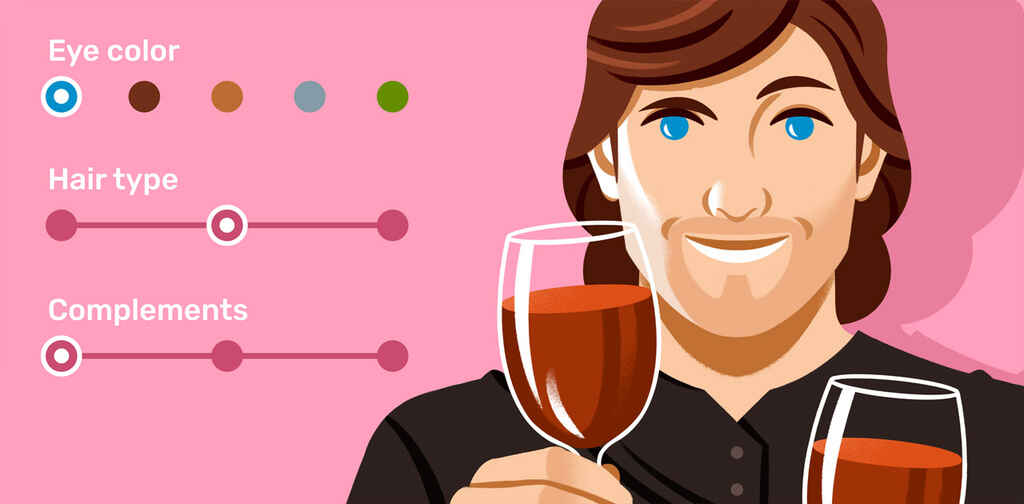 Reedsy's Character Profile Template
Fill this out to develop characters who will have readers smitten.
8. Religious Romance
With religion being prevalent all over the world, it is no wonder that faith-driven romance novels have their own space in bookstores. In these novels, morality (often Christian) plays a vital role in informing the characters' lifestyles and decision-making. Generally speaking, religious romances focus more on the spiritual nature of love and will usually shy away from the steamier side of the genre. 
Steaminess Rating: G
Gateway novel: Pieces of Forever by Valerie M. Bodden. Ava and Joseph love each other deeply, but an accident leaves Ava badly scarred. Feeling isolated and unworthy of his love, she pushes him away. Can God help her heal her heart's wounds and accept his love again? 
9. Paranormal Romance
Paranormal romance books feature otherworldly characters like ghosts, angels, pixies, vampires and/or werewolves. And although we're some years past the heyday of True Blood and Twilight, this is still a thriving corner of romance fiction. Writing in this genre will require robust worldbuilding, as the story may play out on another planet, magical or technological. 
Steaminess Rating: PG-13 to R
Gateway novel: Dark Lover by J.R. Ward. Wrath is a purebred vampire seeking vengeance for the death of his parents, but his plans are put on hold when he is drawn to Beth Randall, an orphan half-breed girl with whom he falls in love.  
10. Gothic Romance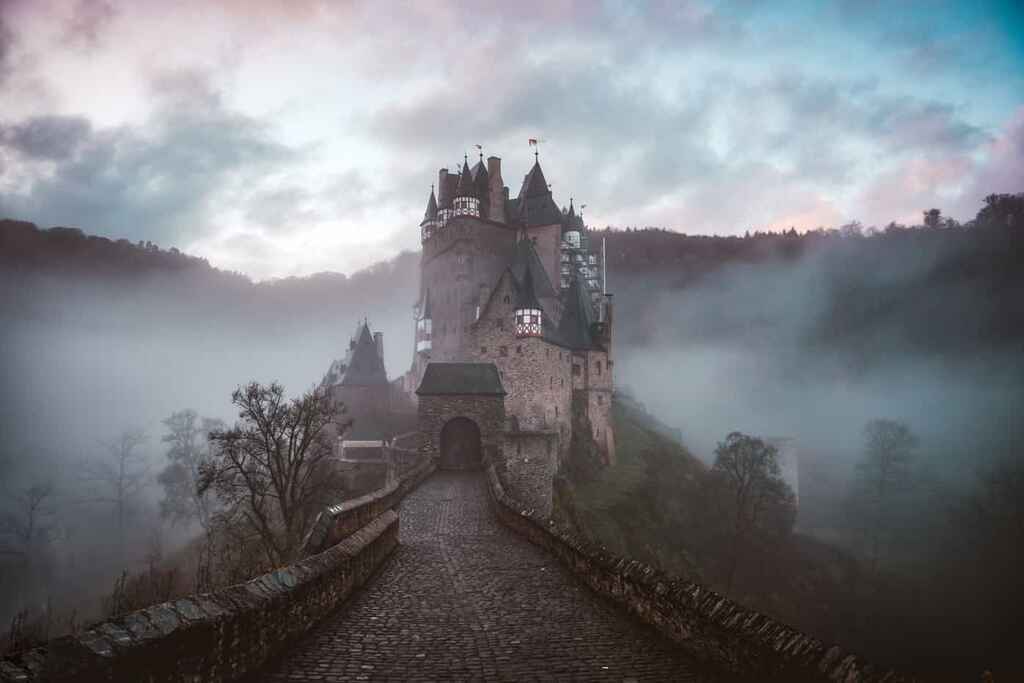 Gothic romance is a subgenre that explores the darkest of love stories through macabre settings and haunted characters. These types of romance novels can be set in the Middle Ages or modern times but will typically include elements of horror, mystery, and gore. Some common obstacles you might see at the core of a gothic love story are curses, ghosts, and terrible secrets. 
Steaminess Rating: PG-13
Gateway novel: Affinity by Sarah Waters. After hitting a low point in her life, Margaret starts working to rehabilitate inmates at the gloomy Millbank prison. This is where she falls for Selina, a psychic medium who draws her into a world of spirits and ghosts.
11. Romantic Suspense
The hallmark of a romantic suspense novel is the fiesty blend of romance and high stakes — which may come from a plot involving drugs, murder, or a kidnapping. Note that however exciting the suspense elements might be, the relationship arc must still be at the novel's core. Nowadays, romantic suspense novels have started to displace gothic romance on bookshelves everywhere.
Steaminess Rating: PG to R
Gateway novel: Over the Edge by Suzanne Brockmann. On a mission to rescue an American senator's daughter from a hijacked plane, helicopter pilot Teri and Senior Chief Stan's personal and professional boundaries are tested as they develop feelings for each other.
---
As you start writing romance books, you'll soon see how important it is to understand your subgenre. With each type of book comes certain expectations from readers — and you will ignore popular genre tropes at your own peril.
In the next part of this guide, we're going to dig further into some of these popular tropes, which may, in turn, help you come up with some ideas of your own.