25 Top Publishing Companies in NYC
For the past hundred years, New York City has stood at the center of traditional publishing. If you've ever dreamed of landing a book deal, you've probably pictured an editor poring over your manuscript in an office filled with bestsellers, the NYC skyline gleaming outside her window.
Whether you've got a knack for novels or a flair for nonfiction, the City of Dreams has a publisher for you. To help you find the right home for your book, we've handpicked 25 top publishing companies in NYC, from Big 5 imprints to indie and university presses.
Big 5 Imprints
If you've looked into traditional publishing at all, you've probably encountered the Big 5: Hachette, HarperCollins, Macmillan, Penguin Random House, and Simon and Schuster. Each of these behemoths operates a number of imprints, which function as brands under the larger umbrella of the parent company. Big 5 imprints tend to acquire and produce books independently — deciding, for instance, whether or not to accept unagented manuscripts. As a result, each one has a distinctive voice and sensibility.
1. Avon Books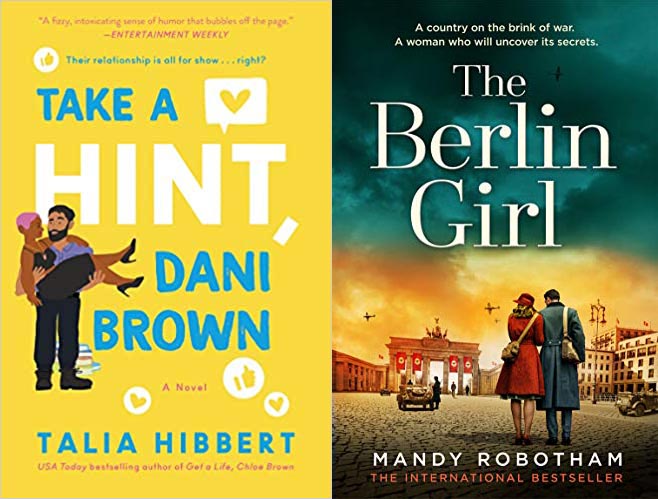 📚  Known for: historical and contemporary romance
📝  Accepts unaccented submissions? Yes, during designated open reading periods
If you've ever swooned over a swashbuckling pirate or had the hots for a fictional highlander, you can thank Avon Books, the HarperCollins imprint that basically invented historical romance. In 1972, it published Kathleen E. Woodiwiss's The Flame and the Flower, a 19th-century erotic adventure that butted up against the era's obscenity laws — and inaugurated a genre. These days, Avon's output ranges from the racy to the demure, featuring protagonists from Mennonite mothers to LGBT aristocrats.
2. DAW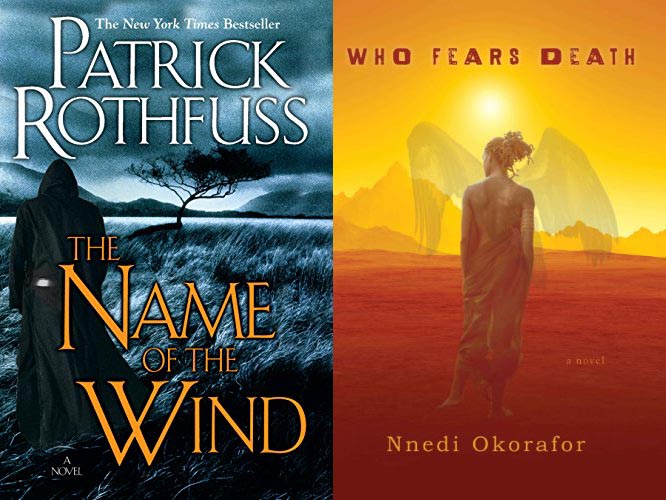 📚  Known for: Feminist, queer-friendly science fiction and fantasy
📝  Accepts unagented submissions? Yes, through Submittable
This Penguin Random House imprint's name stands for Donald A. Wollheim, the editor who founded it with his wife in 1971. At the time, DAW was an indie press — the first in the world dedicated to sci-fi and fantasy. In its fifty-year history, it's published some of the genre's modern greats, including Mercedes Lackey, Marion Zimmer Bradley, and Andre Norton. Though DAW editors take an expansive view of speculative fiction, they have a soft spot for #OwnVoices works from BIPOC, LGBTQIA+, and disabled writers.
3. Doubleday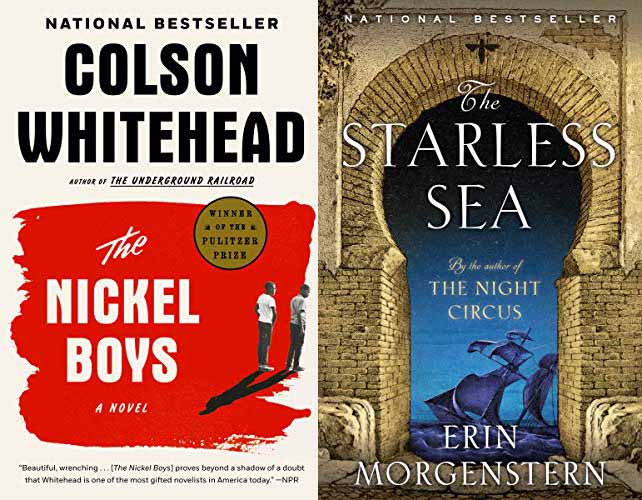 📚  Best known for: Books that sell like hotcakes, in every conceivable category
📝  Accepts unagented submissions? No
Talk about imprint inception! Part of the behemoth Penguin Random House, this storied imprint operates under the banner of the Knopf Publishing Group, making it a brand within a brand… within a brand. Its star-studded stable of talent includes Stephen King, John Grisham, and true crime stalwart David Grann. (And it once employed Jackie Kennedy Onassis as an editor!) Whether it's publishing lit fic, fantasy, or juicy narrative nonfiction, Doubleday has a nose for future bestsellers.
4. Farrar, Straus & Giroux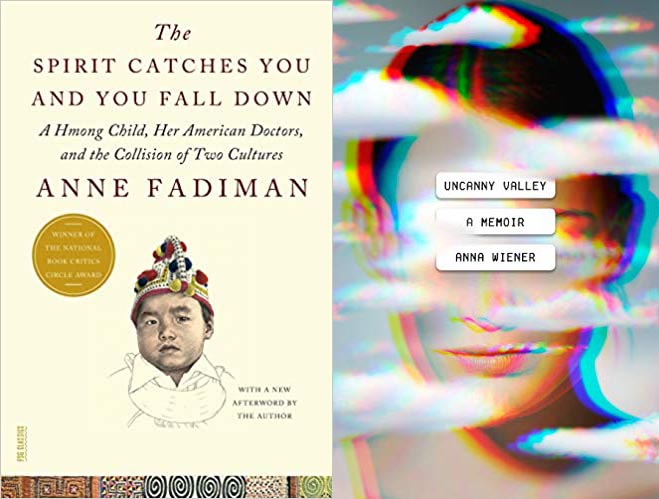 📚  Known for: Ambitious literary fiction; brainy — yet readable — narrative nonfiction
📝  Accepts unagented submissions? No
MacMillan's Farrar, Straus & Giroux is a highbrow powerhouse, with a list full of Pulitzer and National Book Award winners. Perhaps the biggest flex of all? It's published no fewer than 21 Nobel Laureates over the years. FSG's sensibility is unabashedly literary without being stuffy: its highly decorated authors are at home on bestseller lists as well as in swanky award ceremonies.
5. Harlequin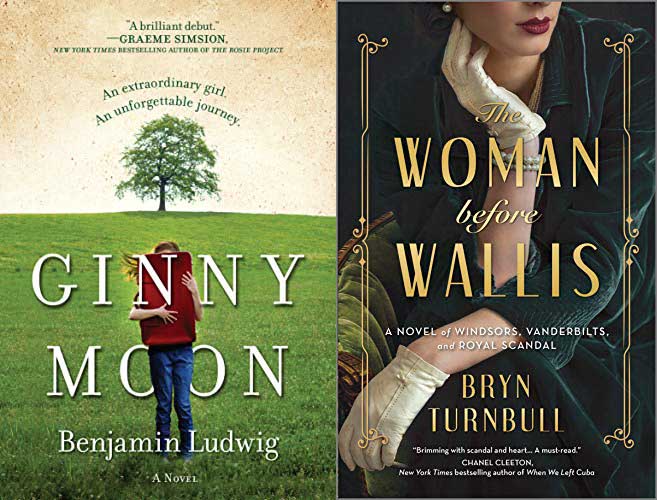 📚  Best known for: Addictive, escapist romance series
📝  Accepts unagented submissions? Yes, through Submittable
Founded by an Arctic explorer with a taste for mysteries and westerns, Harlequin has strayed far from its hardboiled, home-on-the-range roots. These days, the HarperCollins imprint is synonymous with romance. It's best known for series that range from wholesome (Harlequin Heartwarming) to hot and heavy (Harlequin Desire). Whether they're backdropped by bustling ERs or luxurious mansions, Harlequin's love stories stand out with impeccable plotting and happily-ever-afters that'll make you smile.
Want a book deal with a New York publisher?
Get a query letter review from one of the best editors in the industry. Sign up for free and meet them.
Learn how Reedsy can help you craft a beautiful book.
6. Henry Holt & Company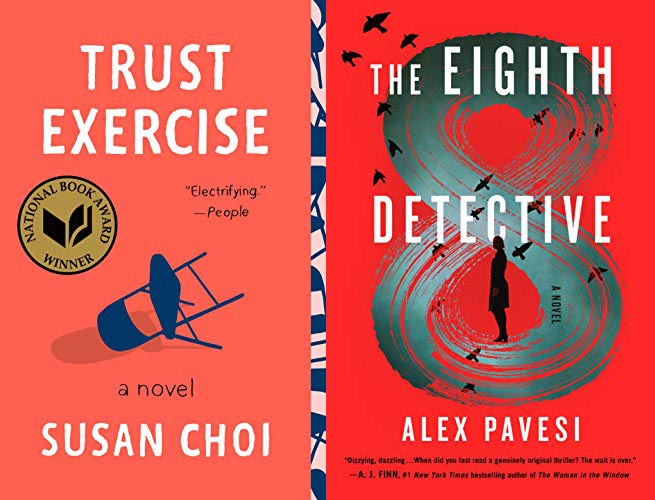 📚  Best known for: Buzzworthy literary fiction; smart, polished thrillers
📝  Accepts unagented submissions? No
Like fellow MacMillan imprint FSG, Henry Holt & Co has pedigree. Its star-studded backlist includes plenty of award winners and genre-defining voices, from Robert Louis Stevenson to Norman Mailer. Compared to FSG, however, Henry Holt has a broader palette and a more commercial focus. In addition to its expansive catalog of literary fiction, it publishes plenty of mysteries and thrillers.
7. Little, Brown & Company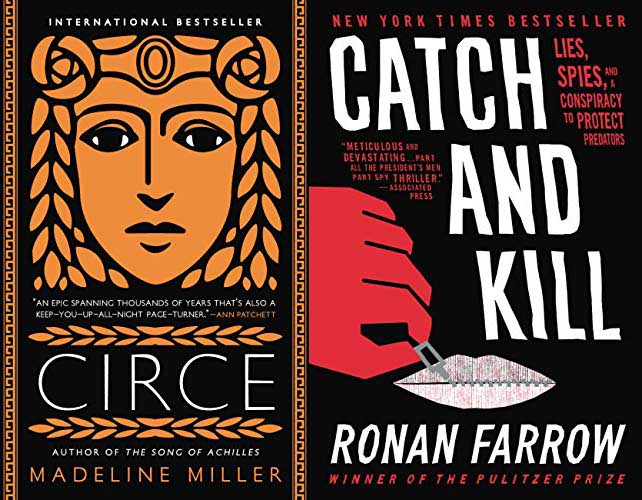 📚  Best known for: Award-winning historical fiction; serious — but highly addictive — nonfiction
📝  Accepts unagented submissions? No
Little, Brown & Company is one of the oldest and most distinguished names in the book trade. This Hachette imprint started off as a bookseller in the mid-1800s, and it went on to publish some of the defining voices in American letters — think Louisa May Alcott and Emily Dickinson. These days, Little, Brown produces top-notch, bestselling books in every genre, from contemporary fiction to cookbooks. Its list particularly shines when it comes to thoughtful historical novels and blockbuster nonfiction.
8. One World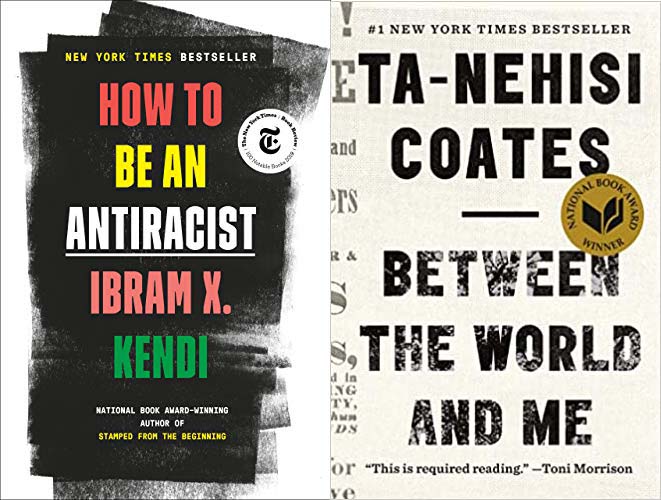 📚  Best known for: BIPOC memoirs and anti-racist criticism with mainstream appeal
📝  Accepts unagented submissions? No
This Penguin Random House imprint has been quietly producing groundbreaking work for years. Its big break, however, arguably came with 2019's How to Be an Antiracist, the elegant, no-nonsense handbook that's spent several consecutive months on the NYT bestsellers list. With its thoughtfully curated list of books by BIPOC authors, One World aims to provide a platform for thinkers who "seek to challenge the status quo."
9. Picador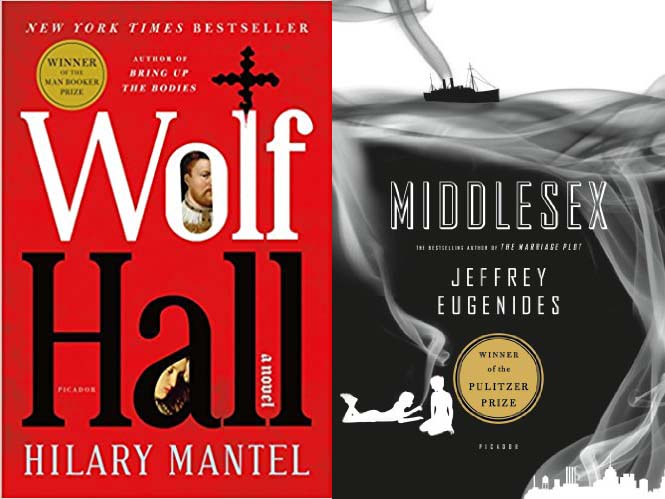 📚  Best known for: Bold, ambitious literary fiction that plays with language
📝  Accepts unagented submissions? No
This imprint is all about language. As Macmillan's home for literary fiction, Picador specializes in impeccably crafted, voice-y prose that challenges conventions and stretches what English can do at the level of the sentence. In its own words, Picador believes that "the way a story is told is just as important as the story itself." Its embrace of experimentation has paid off: its catalog is full of critically acclaimed prize-winners.
10. Riverhead Books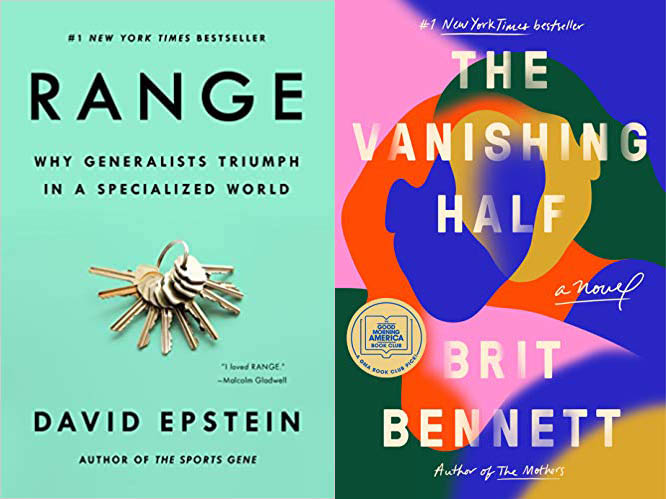 📚  Best known for: Breakout books by emerging writers
📝  Accepts unagented submissions? No
Penguin Random House's Riverhead Books prides itself on identifying new voices who will end up making it big. Its roster of talented novelists and nonfiction writers includes MacArthur geniuses and TED Talkers, not to mention rising talents who end up on lists of the best emerging writers. Riverhead's titles, whether fiction or nonfiction, tend to be at once brainy and entertaining — the kind of popular hits that get reviewed in the New Yorker and the Atlantic.
11. Tor Books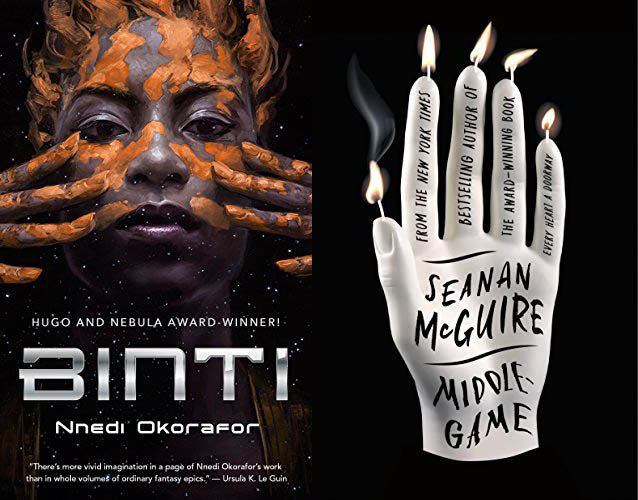 📚  Best known for: The buzziest titles in sci-fi and fantasy
📝  Accepts unagented submissions? Yes, though submissions are suspended during COVID-19
When sci-fi and fantasy aficionados think of their favorite genres, Tor Books is one of the first names to come to mind. This imprint — which ultimately falls under Macmillan's umbrella, through a complicated subsidiary arrangement — is the tastemaker in speculative fiction. Virtually every major voice in the genre has passed through its metaphorical halls, and its roster of talent has only gotten more diverse over time.
12. Viking Books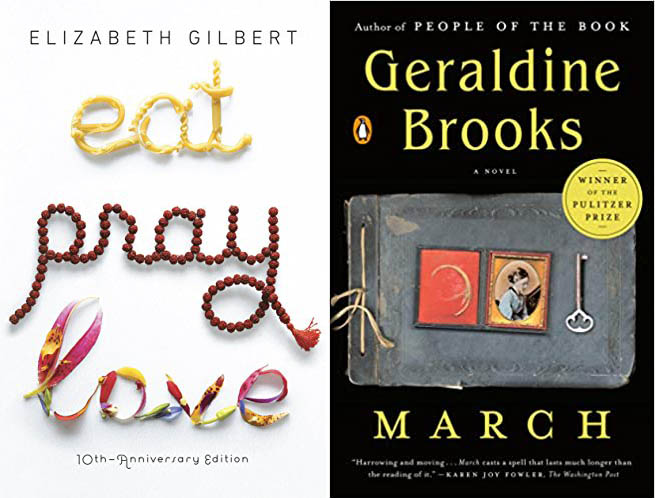 📚  Best known for: Iconic, genre-defining books
📝  Accepts unagented submissions? No
If you have to pick a single word to describe this legendary Penguin Random House imprint, it's probably best to go with "classic." Viking's iconic maritime logo was designed to evoke "enterprise, adventure, and exploration in publishing." True to form, it's produced its share of groundbreaking work since the '20s, including Finnegan's Wake and The Grapes of Wrath. These days, Viking has broken into popular literature with hits like Eat, Pray, Love.
Indie Publishers
Imprints might operate autonomously in practice, but they're still tied to the financial fortunes of their parent companies. Not so with these indie publishers, all of which are genuinely, well, independent. As a result, they're able to take big risks with their lists — and they're more likely to accept unagented authors.
13. Akashic Books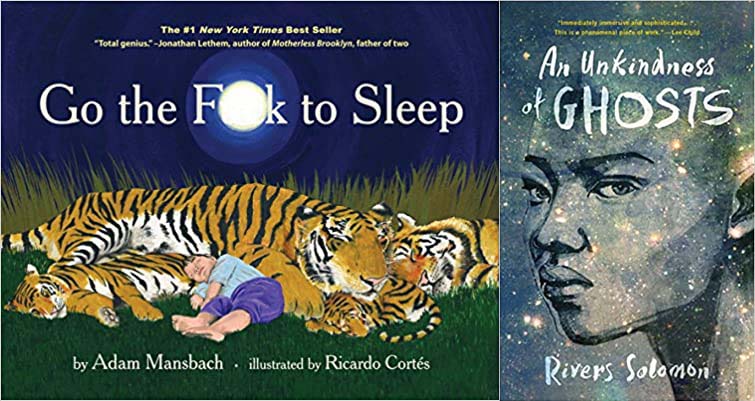 📚  Best known for: Gutsy, progressive titles that challenge the mainstream
📝  Accepts unagented submissions? Yes, during designated open reading periods
This progressive publisher turned out a viral hit with Go the F**k to Sleep, Adam Mansbach's gut-busting, tongue-in-cheek bedtime story for new parents. The rest of its list is a little more highbrow, with a special focus on politics, current affairs, and Black interest books. Whether it's producing picture books or compiling dense, theoretically sophisticated essays, Akashic is dedicated to promoting voices that have gone unheard in mainstream publishing.
14. Bloomsbury Publishing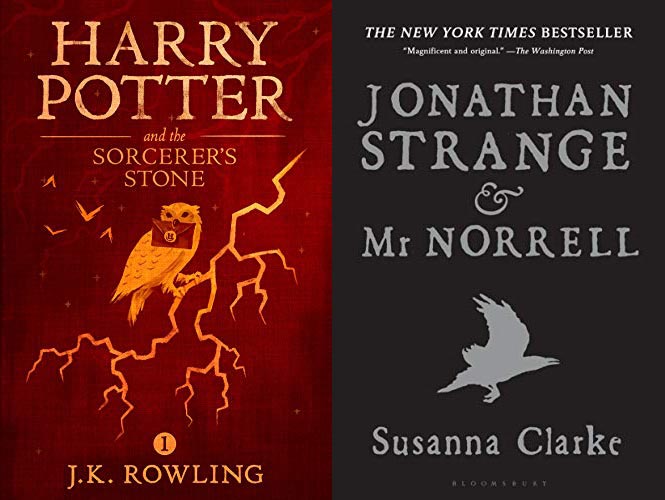 📚  Best known for: Being the publisher that green-lit Harry Potter
📝  Accepts unagented submissions? No
Calling Bloomsbury an indie publisher might feel like a bit of a stretch. After all, the British behemoth operates five offices globally, including in New York. Think of it as a giant among independent publishers. Bloomsbury made it big when they took a chance on the oft-rejected manuscript for Harry Potter and the Philosopher's Stone. These days, it publishes everything from graphic novels to legal texts, though its collection of fantasy titles remains particularly strong.
15. Enchanted Lion Books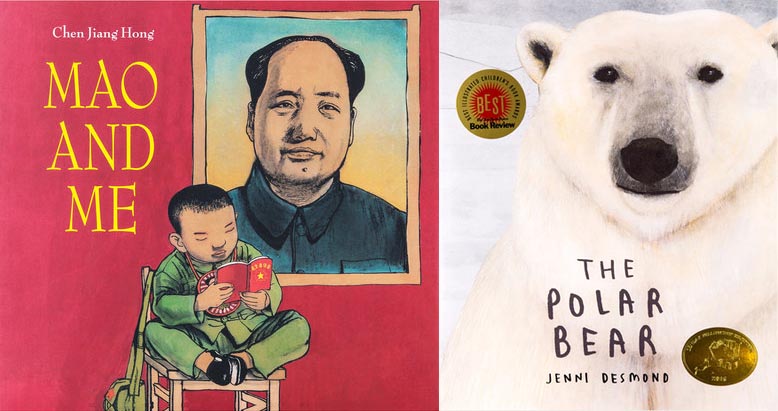 📚  Best known for: Multicultural, educational picture books
📝  Accepts unagented submissions? Yes, during designated open reading periods
True to its name, this children's book publisher enchants young readers with tales as thoughtful as they are whimsical — not to mention gorgeously illustrated. While Enchanted Lion offers plenty of old-school animal tales, its collection really shines when it comes to multicultural stories. It boasts a large and growing collection of translated titles, on everything from superheroes to the Cultural Revolution.
16. The Feminist Press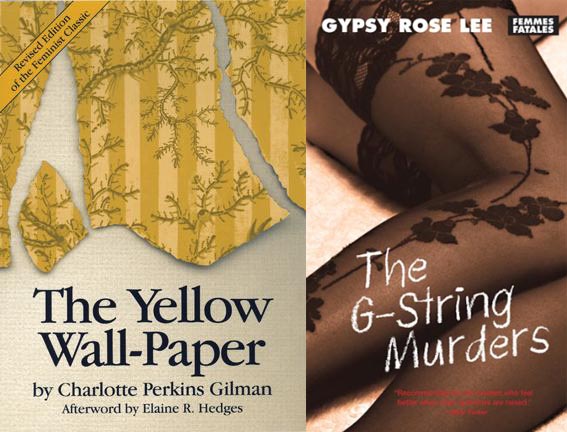 📚  Best known for: Bold, progressive titles for 21st-century feminists
📝  Accepts unagented submissions? Yes, through email
Since the 1970s, The Feminist Press has served as the publisher of record for the women's movement. Its earliest works included some of the biggest names in feminist fiction and nonfiction, from Zora Neale Hurston to Charlotte Perkins Gilman. These days, the press is all about nuanced, intersectional work from diverse voices, from queer memoirs to dystopian fiction.
17. Holiday House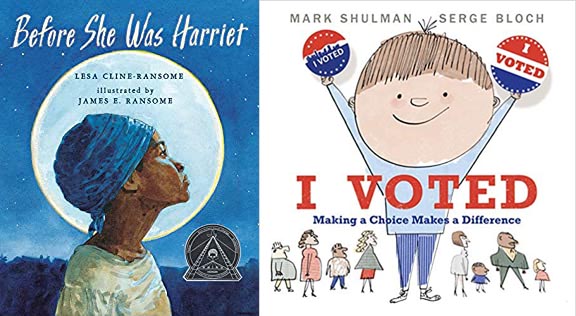 📚  Best known for: Lively picture books for young readers
📝  Accepts unagented submissions? Yes, through email or snail mail
Not to be confused with Taylor Swift's Rhode Island mansion, Holiday House has been publishing enlightening and entertaining children's books since 1935. Its whimsical, visually striking titles, which often feature diverse characters, aim to encourage reading as a lifelong habit. To that end, its acclaimed 'I LIKE TO READ' books offer breezy, engaging texts for tots just learning their ABC's.
18. Melville House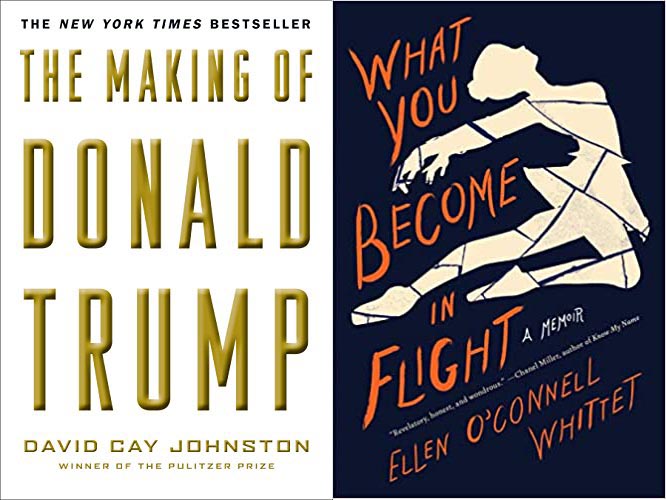 📚  Best known for: Incisive, left-leaning takes on current affairs
📝  Accepts unagented submissions? No
This fearless indie press has deep roots in New York City. In fact, it was founded to publish Poetry After 9/11, a moving collection of verses by local poets that spoke to a city and a nation wracked by grief. These days, Melville House's program ranges from contemporary politics — it published a full text version of the Mueller Report — to avant-garde fiction.
19. Seven Stories Press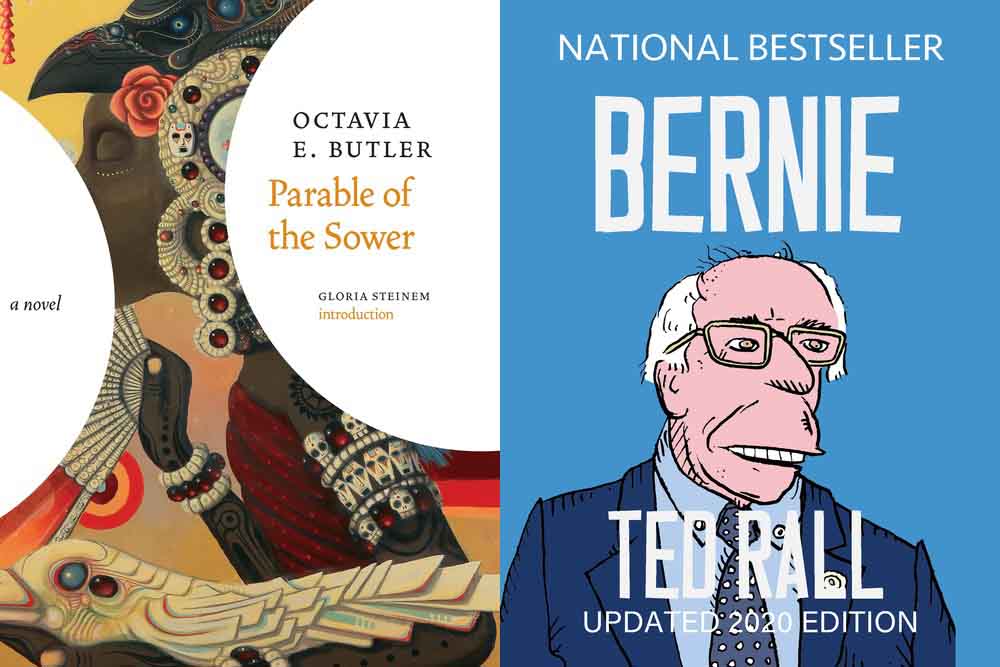 📚  Best known for: Unpretentious books on American history and politics
📝  Accepts unagented submissions? No
Like Melville House, Seven Stories Press takes an unflinching look at contemporary politics. Recent titles include studies of election fraud and police brutality, as well as a bestselling guide to the Sanders campaign. But Seven Stories' list isn't all wonkish: it publishes plenty of gutsy fiction, including work by Kurt Vonnegut and Octavia Butler. At the end of the day, in its own words, Melville House is dedicated to producing "works of radical imagination."
20. Skyhorse Publishing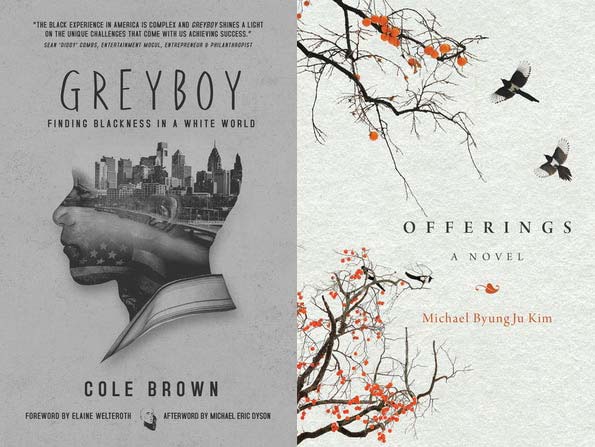 📚  Best known for: Controversial nonfiction; practical guides on nature, travel, and sports
📝  Accepts unagented submissions? Yes, through email
Publishers Weekly called Skyhorse the "fastest-growing small publisher in America" back in 2011, and no wonder: its eleven imprints have turned out 52 NYT bestsellers to date. As expected of an indie press with such sky-high ambitions, its range is expansive, going from philosophy to cookbooks. It's also not afraid of courting controversy, picking up the Woody Allen memoir dropped by Hachette and publishing self-help titles that challenge scientific consensus. Besides these polarizing titles, Skyhorse's list revolves around adventures, sports, and the great outdoors.
21. Workman Publishing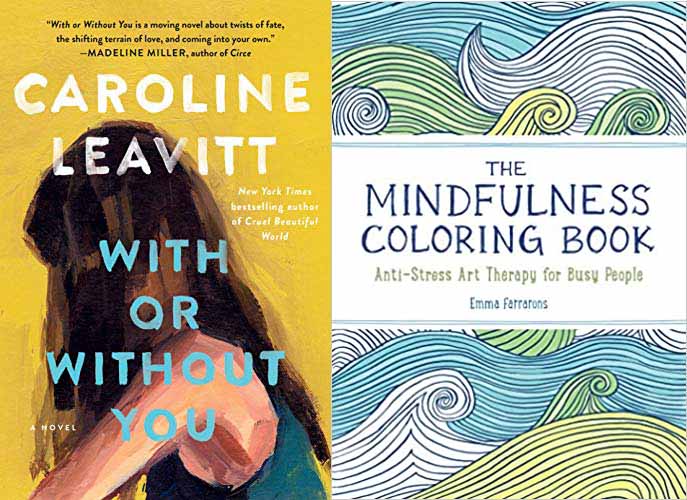 📚  Best known for: Joyful, accessible nonfiction on wellness
📝  Accepts unagented submissions? Yes, through email
This indie press has a distinctly crunchy sensibility — maybe unsurprisingly, considering it was founded in the Swinging Sixties. Workman's backlist includes several old-school nonfiction favorites, including What to Expect When You're Expecting and 1,000 Places to See Before You Die. Today, the press's strength lies in parenting, wellness, and food titles, although it's cultivated a respectable list of fiction as well.
22. W.W. Norton & Company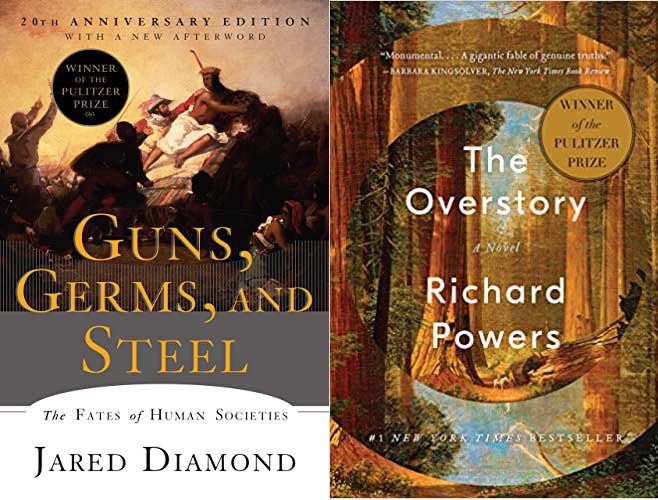 📚  Best known for: Publishing the school reading assignments you actually liked
📝  Accepts unagented submissions? No
Like Bloomsbury, Norton probably isn't what comes to mind when you think "indie." Still, it's been operating independently since its founding in 1923 — and it's been worker-owned since the '60s. This storied press is best known for its Norton Critical Editions and anthologies of literary classics, both of which are mainstays on college English syllabi. But it publishes cerebral fiction and award-winning popular science titles as well.
University Presses
Last but not least, there are the university presses — publishers attached to institutions of higher learning (though you certainly don't have to be affiliated with the schools to work with them). Naturally, their bread and butter is cutting-edge works of book-length scholarship. Still, not all their authors are PhDs. Increasingly, university presses are expanding beyond reworked dissertations to produce general interest nonfiction, acclaimed translations, and even the occasional novel.
23. Columbia University Press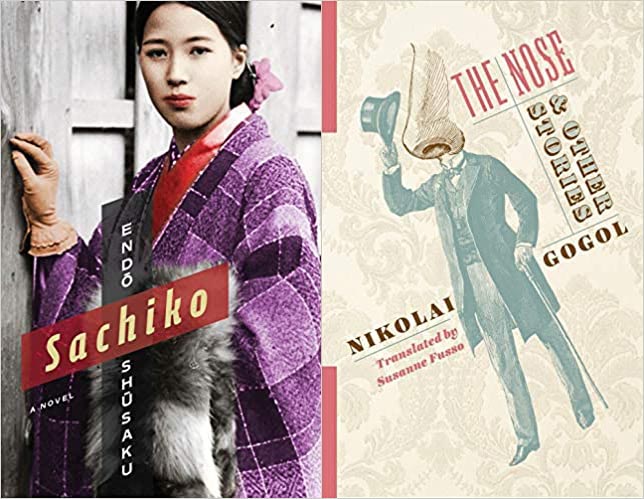 📚  Best known for: Scholarly books on politics and Asian civilizations
📝  Accepts unagented submissions? Yes, through email
Founded in 1893, Columbia's is one of the oldest academic publishers in the country, and it enjoys the same sterling reputation as its home university. Columbia University Press's program has always shone when it comes to reference works, politics, and Asian Studies. In recent years, it's cultivated a reputation for its growing collection of critically acclaimed fiction in translation.
24. Fordham University Press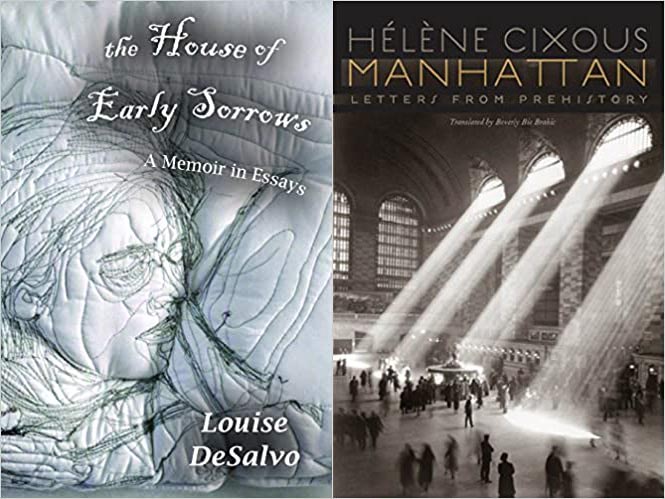 📚  Best known for: Biographies and memoirs; books on all things NYC
📝  Accepts unagented submissions? Yes, through email
New York's Fordham University Press publishes 70 books a year, covering every social science and humanities topic under the sun. In keeping with its home institution's motto — New York is my campus, Fordham is my school — many of its titles center on the Empire State and its most famous city. Unusually among university presses, Fordham also boasts a strong collection of memoirs and general-interest biographies.
25. New York University Press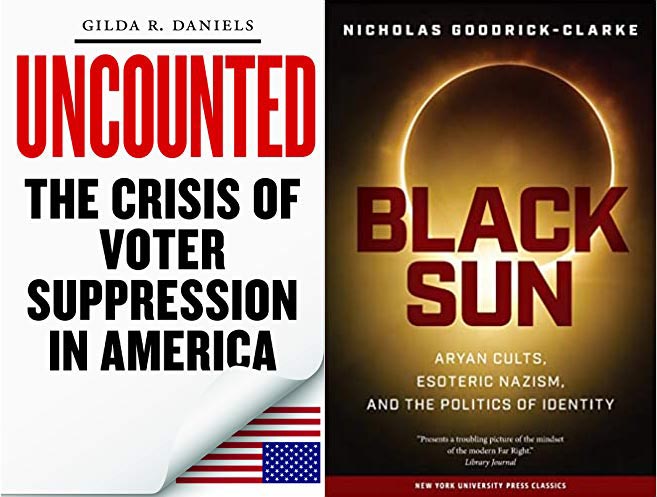 📚  Best known for: Clear, engaging books on race, gender, and diversity
📝  Accepts unagented submissions? Yes, through email
In keeping with the spirit of its home city, the acclaimed New York University Press is vibrant, bold, and eclectic in its offerings. Its expansive catalog excels when it comes to books on race, gender, and youth studies — essentially, diversity in all its forms. In addition to its scholarly titles, NYU Press produces plenty of polished nonfiction suitable for a general readership. You'll often see its books reviewed in Booklist and Library Journal.
---
Think you've found the right publisher for your book? Make sure to impress them with the perfect query letter. Get a professional query letter review here.