Blog > Book Marketing – Posted on Aug 14, 2015
Publishing a Fundraising Field Guide, by Carlos Eduardo Espinal
Three days ago, we experienced the mixture of fear, excitement and fascination that comes with a book launch. We released our very first book under the Reedsy imprint: a Fundraising Field Guide, by Carlos Eduardo Espinal, partner at Seedcamp (Europe's #1 Acceleration Fund).
Reedsy is not really a publishing company, so this might come as a small surprise to those who know us. But this book meant something special to us, so we decided to get more involved than we usually do; now, it's time to tell why…
Pitching to Seedcamp
It all started when our co-founder and CEO Emmanuel met Carlos in the Spring of 2014… He pitched him the idea of Reedsy at a Seedcamp event in Paris, and Carlos told him he was actually in the process of turning a collection of blog posts he'd written over the years into a book. So when Reedsy was selected to pitch to the Seedcamp investment committee a few months later, we had our designer draw him up and prepared a cool slide just for him…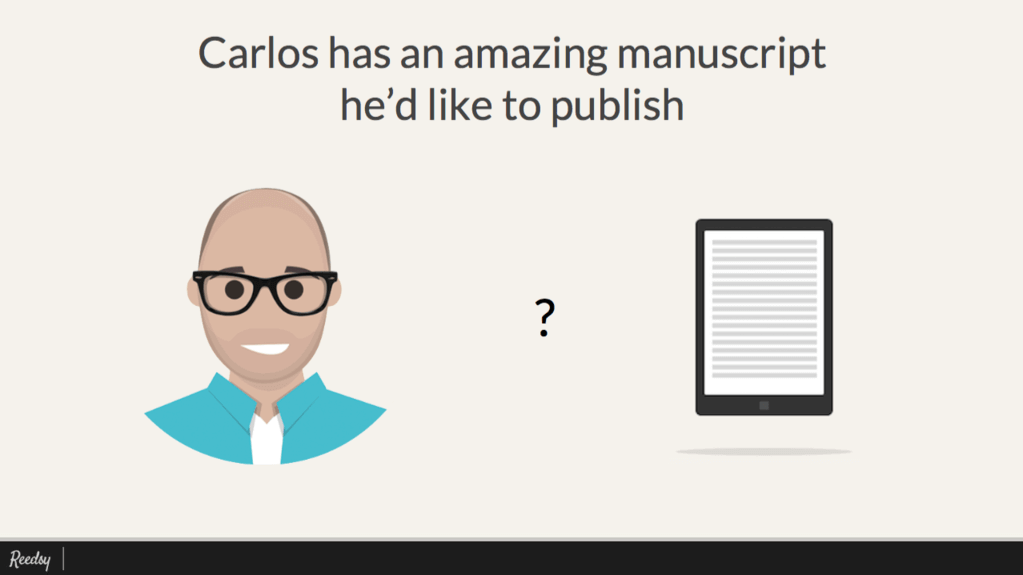 We don't know if this slide made a big difference or not in the end, but Seedcamp believed in our vision and decided to back us to make it happen. Not only that: Carlos offered to become our very first pre-launch customer.
Working with an editor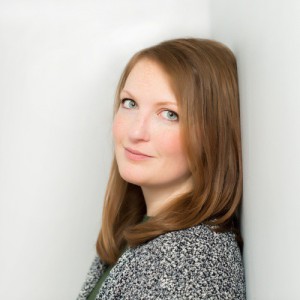 As our marketplace of publishing professionals wasn't ready by then, we personally recommended him an editor who we knew would do an amazing job: Rebecca Heyman.
Of course, Rebecca's job was more than just editing, or linking blog posts together; she helped him define a true purpose for the book: helping pre-seed companies raise their first round.
As a true "developmental" editor, she pushed Carlos to create a piece of non-fiction that would still have a narrative flow to it, along with a clear structure.
Free course: Crowdfunding for authors
Kill two birds with one stone: pay for your production costs and sell your first 1,000 copies before you've printed a single copy.
Publishing the Fundraising Field Guide under a Reedsy imprint
When the book came to the final stages of the editing process, we sat down with Carlos who asked us: "what's next?" Under our current model, the obvious answer was for him to self-publish the book, as we are neither a publisher nor an assisted-self-publishing imprint.
However, we felt too strongly linked to this book not to get more involved. So we decided to take matters into our own hands and personally help Carlos release the very best book possible. Our co-founder and Lead Designer Matthew Cobb designed the perfect cover for it (after several promising comps) and drew a few illustrations for each chapter.

We all personally proofread the book, and then formatted it and converted it to the different electronic and print files, before finally sending it to the printer for a short hardcover print run.
This turned out to be a perfect opportunity for us to learn more about the production and printing process of a book. Understanding the needs of authors', proofreaders' and production managers' has helped us develop incredible tools that allow them to collaborate better.
A donate-what-you-want model
In the end, we're quite happy about the end result. There is no greater feeling than holding in your hands a hardcover copy of a book you have spent so much time working on — except maybe seeing its author signing it to hundreds of people at the launch event.
Not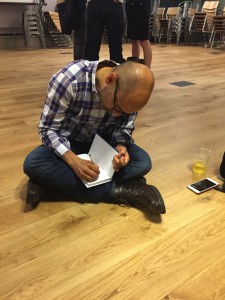 only does the book concentrate Carlos' years of startup investment experience at Seedcamp; Carlos has also made the bold move to release it under a "pay-what-you-want" model. Or rather, a "donate-what-you-want" one. He selected three charities: Tear Fund, Resurgo Spear and WeSeeHope to whom readers can donate after reading the book (in exchange for which they receive additional material).
The book is therefore available for "free" on its website: http://fundraisingfieldguide.com/donate, where you can also donate to the charities. But we also wanted to make it available on iBooks and Amazon. It has already been "hunted" on Product Hunt Books — where you can read a nice AMA with Carlos — and has received great coverage from Tech.eu.
Now, our job is to shoot it off to the top of the charts on Amazon and our efforts are already paying off: