The Largest Book Publishers in 2021
Modern publishing is a tricky game — especially when trying to figure out the biggest names within that game. Most major publishers are part of a larger media conglomerate, prominent indie presses excepted, and a search for the year's largest book publishers will often yield companies that work with other forms of content rather than books.
So to help you zero in on the prize, we've published this guide to the largest contemporary book publishers — i.e. no companies that mainly publish magazines or highly specialized materials, such as instruction manuals. We have included educational and journal publishers, which are often linked to traditional literary publishers and may be relevant to our readers. But other than that, all these companies work with the kinds of books you'd find in bookstores.
Without further ado, here they are: the 20 largest book publishers in 2021 according to recent data, along with profiles of who they are and what they do. (To learn how to get published by one of them, check out this post.)
"Big 5" Trade Publishers
The "Big 5" publishers is a nickname given to the five power-houses in trade publishing: Penguin Random House, Hachette Livre, HarperCollins, Macmillan Publishers, and Simon & Schuster. Together, these institutions dominate the publishing landscape, and many of the most beloved books come from their imprints.
Take this short quiz to first make sure that you're ready to submit your manuscript to a literary agent.
🖋️
Are you ready for a literary agent?
Find out here! Takes one minute.
Now, let's dive in for a closer look at each of these Big 5 publishers.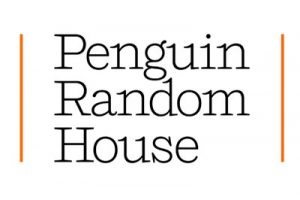 1. Penguin Random House
💰 Annual revenue: $3.3 billion
📇 Notable imprints: Knopf Doubleday, Crown Publishing, Viking Press
📚 Biggest titles of 2019: The Testaments by Margaret Atwood, Where the Crawdads Sing by Delia Owens, The Guardians by John Grisham
Formed in 2013 through the merger of Penguin Books and Random House, Penguin Random House (PRH) is not only a Big 5 publisher — it's considered to be the biggest publishing house in the industry. It has over 200 divisions and imprints, in addition to those listed above. In terms of actual publishing stats, PRH puts out over 15,000 books a year and sells about 800 million copies of print, audio, and ebooks annually.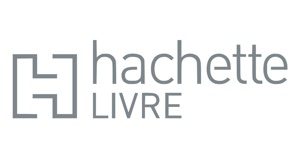 2. Hachette Livre
💰 Annual revenue: $2.7 billion
📇 Notable imprints: Grand Central Publishing, Little, Brown and Company, Mulholland Books
📚 Biggest titles of 2019: Talking to Strangers by Malcolm Gladwell, One Good Deed by David Baldacci, Little Weirds by Jenny Slate
Hachette Livre is another Big 5 publisher, the largest in France and one of the most prominent publishers in all of Europe. It's owned by the Lagardère Group and encompasses over 150 imprints. Hachette Livre was officially formed in 1992, when the publishing assets of Hachette SA (its former parent company) were collected into a single subsidiary. HL has been growing ever since and currently publishes about 20,000 books a year — even more than PRH, for those keeping score.
3. HarperCollins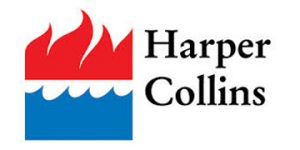 💰 Annual revenue: $1.5 billion
📇 Notable imprints: Avon Romance, Harlequin Enterprises, Harper, William Morrow
📚 Biggest titles of 2019: Girl, Stop Apologizing by Rachel Hollis,  On the Come Up by Angie Thomas, The Last Romantics by Tara Conklin
HarperCollins is another Big 5 publisher, though its 2018 revenue was lower than PRH's and Hachette's at roughly $1.5 billion. HarperCollins was created in 1989 through a multi-company merger, taking its name from former publishing giants Harper & Row and William Collins. It's currently a subsidiary of News Corp and has over 120 individual imprints, most of which are based in the US. (Another fun fact about HarperCollins is that it published more of our best books of 2018 than any other publisher except PRH, with HarperCollins titles including The Woman in the Window and I'll Be Gone in the Dark.)
4. Macmillan Publishers

💰 Annual revenue: $1.4 billion
📇 Notable imprints: Farrar, Straus and Giroux, Picador, Thomas Dunne Books
📚 Biggest titles of 2019: The Great Alone by Kristin Hannah, The Silent Patient by Alex Michaelides, Me by Elton John
Macmillan Publishers is another prong of the Holtzbrinck Publishing Group empire. The current incarnation of Macmillan was formed through a 2015 merger — though its own assets are more or less the same since before the merger. In any case, though Springer technically generates more revenue, Macmillan remains the more famous name. It's a Big 5 publisher with an illustrious history dating back to 1843, publishing the original works of authors like Lewis Carroll, Rudyard Kipling, and W.B. Yeats.
5. Simon & Schuster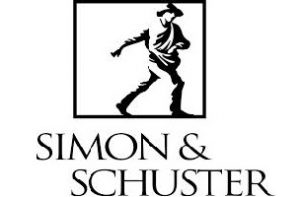 💰 Annual revenue: $830 million
📇 Notable imprints: Howard Books, Scribner, Touchstone
📚 Biggest titles of 2019: Salt, Fat, Acid, Heat by Samin Nosrat, The Institute by Stephen King, Howard Stern Comes Again by Howard Stern
Simon & Schuster is the final Big 5 publisher on our list, with a 2019 revenue of roughly $830 million. It was founded in 1924 and is now a subsidiary of CBS Corporation. Simon & Schuster was the original publisher of "Lost Generation" authors like Hemingway and Fitzgerald, and has since published many eminent authors such as Stephen King and Dan Brown. It currently releases over 2,000 titles a year, and a few of its 2018 bestsellers are listed above.
Get a professional to edit your manuscript
Over 2,000 of the best editors are on Reedsy. Put your best foot forward and work with one today!
Learn how Reedsy can help you craft a beautiful book.
"Big 5" Educational Publishers
The other "big 5" in publishing revolves around the huge educational market: many educational publishers dwarf the size of traditional trade presses. Consequently, the top 5 educational publishers are some of the biggest earners in the industry, as you'll soon see below.
6. McGraw-Hill Education

💰 Annual revenue: $1.7 billion
📇 Notable imprints: Glencoe/McGraw-Hill, Macmillan/McGraw-Hill, McGraw-Hill Higher Education
📚 Biggest titles of 2019: New editions of test prep books (SAT and ACT) and elementary school math textbooks
McGraw-Hill Education should ring a bell for anyone who's experienced the magic of the American public school system. As one of the "big five" educational publishers, McGraw-Hill has long played a major part in providing textbooks and other curriculum materials for the K-12 set. And while much of its current strategy focuses on digital content and technological learning solutions, it still has a serious horse in the race of textbook publishing.
7. Houghton Mifflin Harcourt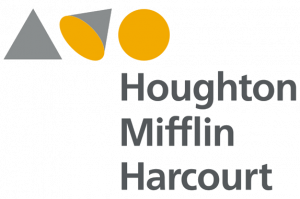 💰 Annual revenue: $1.4 billion
📇 Notable imprints: Clarion, Graphia, John Joseph Adams Books, Sandpiper
📚 Biggest titles of 2019: Elementary school textbooks in all subjects, as well as cookbooks
Officially formed in 2007 after a merger between (you guessed it) Houghton Mifflin and Harcourt, Houghton Mifflin Harcourt is the second of the "big five" educational publishers. Though it was formerly a subsidiary of Education Media and Publishing Group, HMH now owns itself and all its imprints, which include Holt McDougal and Riverside Publishing. Like McGraw-Hill and Cengage, HMH serves the K-12 education market and sees most of its profits from that, though it does produce general interest, culinary, and children's titles as well.
8. Pearson Education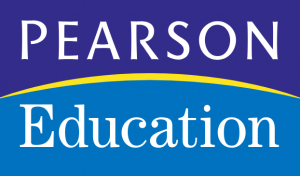 💰 Annual revenue: $1 billion
📇 Notable imprints: Adobe Press, Heinemann, Prentice Hall, Wharton Publishing
📚 Biggest titles of 2019: Subject textbooks for higher education
Pearson PLC was once a part-owner of Penguin Random House but its Pearson Education division is limited to academic texts. This is the third of the "big five" educational publishers and, similar to its fellows, Pearson Education has made great digital strides to stay at the top of the market over recent years. PE has recently partnered up with language learning service DuoLingo to reach more consumers, and it's also established a website-operated textbook rental service. Indeed, like other educational publishers, textbooks remain a cornerstone of its business.
9. Scholastic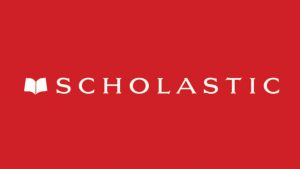 💰 Annual revenue: $1.7 billion
📇 Notable imprints: Arthur A. Levine, Klutz Press, Orchard Books
📚 Biggest titles of 2019: Dog Man: Fetch-22 by Dav Pilkey, Guts by Raina Telgemeier, Diary of an Ice Princess by Christina Soontornvat
Another major publisher of educational texts as well as kids' books, Scholastic was founded in 1920 and has remained relatively intact — that is, unlike many other publishers, no one else owns it. Scholastic is the largest publisher and distributor of children's books in the world, with perpetual rights to many of the most famous children's and YA series of all time, such as Harry Potter (recently acquired from Bloomsbury) and The Hunger Games. Its annual revenue has averaged around $2 billion over the past couple of years, and it consistently publishes some of the most popular titles in children's literature.
10. Cengage Learning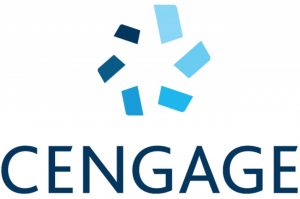 💰 Annual revenue: $1.5 billion
📇 Notable imprints: Chilton, Education To Go, Gale, National Geographic Learning
📚 Biggest titles of 2019: Gale reference books targeted toward middle and high schoolers
Cengage is an educational publisher that's on the rise, especially after its most recent fiscal report. Cengage's profits last year came largely from online textbooks and other course materials, similar to McGraw-Hill. However, despite its present business model being digitally based, Cengage is still linked to traditional publishing in the form of a library division called Gale. Between the research and academic publishing that Gale conducts and the thorough online resources that Cengage supplies, we can expect to see Cengage rise in these rankings over time.
The rest of the pack
Though they might not belong under a "Big 5" umbrella, the other ten of the biggest publishers today boast shining résumés, complete with deep backlists and impressive revenue earnings. From manga publishers in Japan to university presses in Oxford, they contribute many of the books that we find today on our bookshelves.
11. Springer Nature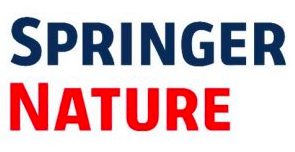 💰 Annual revenue: $1.9 billion
📇 Notable imprints: BioMed Central, Nature Research, Palgrave Macmillan
📚 Biggest titles of 2019: Academic journals on a range of scientific topics
Springer Nature is a research and educational publisher formed through the merger of several groups, including Macmillan Education and Springer Science + Business Media. For those who think the former sounds familiar, Macmillan is another Big 5 publisher. That's why Springer's assets are so sizable, despite being so recently established.
Springer mostly publishes academic journals, but as with many educational publishers, it's still closely linked to traditional publishing — namely, in the form of Macmillan Publishers proper (see #10 on this list).
12. Wiley (John Wiley & Sons)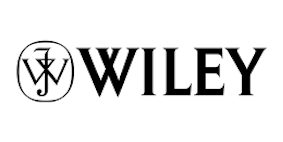 💰 Annual revenue: $1.7 billion
📇 Notable imprints: Bloomberg Press, Capstone, Hungry Minds, Wiley-Blackwell
📚 Biggest titles of 2019: Instructional titles including new editions of iPhone for Dummies, Knitting for Dummies, and Real Estate Investing for Dummies
The recently rebranded Wiley (formerly John Wiley & Sons) is an academic and instructional publisher. It was founded in 1807 and has a very esteemed history, serving as the original publisher of authors like Herman Melville and Edgar Allan Poe. Last year, Wiley reportedly had about $1.8 billion in revenue, and its profits today come largely from test prep materials and comprehensive guides to various subjects — including the well-known For Dummies series, which includes over 2,500 titles to this day.
13. Oxford University Press

💰 Annual revenue: $1.1 billion
📇 Notable imprints: Clarendon Press
📚 Biggest titles of 2019: Academic journals and new editions of literary classics
Oxford University Press (OUP) is the largest university press in the world, and by far the oldest on this list — it has origins in the 16th century, when the print trade was just getting off the ground! Today, OUP publishes books, journals, and selections of sheet music through itself and a few distinguished imprints. It's best known for its dictionaries, historical guides, and literary fiction, such as those that come out of its Oxford World's Classics imprint.
14. Kodansha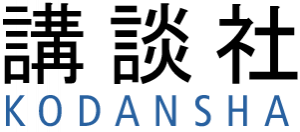 💰 Annual revenue: $1 billion
📇 Notable imprints: Kobunsha Company, Kodansha USA, Ichijinsha
📚 Biggest titles of 2019: Attack on Titan, The Seven Deadly Sins, That Time I Got Reincarnated as a Slime
Kodansha is the largest publisher in Japan, with a primary focus on manga — technically a type of comic rather than a book, but with detailed, continuous plots that distinguish them from American-style comics. Kodansha would not have such a high yearly revenue without its manga-based imprints, and thousands of intricate series have led the publisher to great success since its founding in 1938. Besides manga, Kodansha does occasionally publish traditionally formatted books and a few literary magazines as well.
15. Shueisha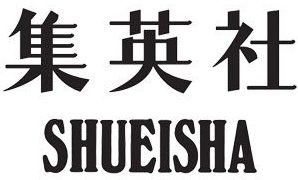 💰 Annual revenue: $1 billion
📇 Notable imprints: Hakusensha, Shueisha Creative, Shueisha English Edition
📚 Biggest titles of 2019: One Piece, Kingdom, My Hero Academia
Up there with Kodansha is Shueisha, another Japanese publisher. Shueisha and its sibling publisher Shogakukan produce more literature and nonfiction than Kodansha, though they do manga (and many other forms of media) as well. Both are part of the Hitotsubashi Group, an inter-company system called a keiretsu that includes a few other major media companies. Shueisha was formed a few years after Kodansha, in 1949, and is a smaller group that puts out fewer works per year overall — but its partnerships with the other companies in the Hitotsubashi Group have helped bolster its publishing status and reputation, and it could overtake Kodansha in the coming years.
16. Grupo Santillana

💰 Annual revenue: $780 million
📇 Notable imprints: Santillana Formación, Instituto Universitario de Posgrado
📚 Biggest titles of 2019: Spanish educational textbooks
Though Grupo Santillana sold all its trade publishing business to Penguin Random House in 2014, it's still a big name in educational texts. Founded in 1959 and now owned by PRISA, a Spanish and Portuguese media group, Grupo Santillana performed very well last year — especially for an educational publisher outside North America, where most others are based. Besides textbooks, a good portion of Grupo Santillana's business comes from alternate educational pursuits, such as online learning assistance platforms and in-classroom development projects.
17. Bonnier Books

💰 Annual revenue: $760 million
📇 Notable imprints: Blink, 535, Autumn Publishing, Hot Key Books, Piccadilly Press
📚 Biggest titles of 2019: The Tattooist of Auschwitz by Heather Morris, The Familiars by Stacey Halls
Based in Sweden, Bonnier Books is part of the larger Bonnier media group that's been operating since 1804. It's entirely owned by family members, some of whom are seventh-generation descendants from the original founders! Bonnier encompasses imprints in Finland, Norway, and the United Kingdom and has a particularly strong presence in the children's market. Last year, Bonnier reported $760 million in revenue and had several international publishing successes, especially in Europe.
18. Editis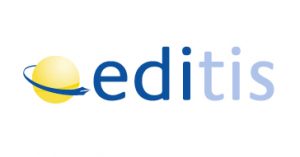 💰 Annual revenue: $750 million
📇 Notable imprints: Belfond, Lonely Planet France, Presses de la Cité
📚 Biggest titles of 2019: French translations of international works
Editis is the second-largest French publisher (after Hachette Livre) and a major division of Grupo Planeta, a Spanish media group based in Madrid. While many of Grupo Planeta's other companies focus on magazine and newspaper publishing, Editis caters to book publishing in all forms. Editis publishes French books as well as many translations of popular international works — in 2018, this included L'Arbre-Monde (The Overstory) by Richard Powers and Le Meurtre du Commandeur (Killing Commendatore) by Haruki Murakami.
19. Klett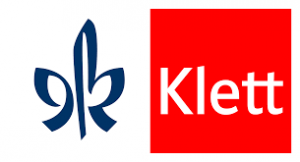 💰 Annual revenue: $730 million
📇 Notable imprints: Hobbit Press, Tropics
📚 Biggest titles of 2019: College textbooks, Kurze Antworten auf große Fragen (Brief Answers to Big Questions) by Stephen Hawking
Klett is a publisher based in Germany, held by the stock corporation Klett Gruppe. It originated in the 19th century and was named after "Ernst Klett the Elder," who founded the Ernst Klett publishing house in 1897. After becoming Klett-Cotta in a 1977 merger, the publisher evolved into today's Klett. It's now largely an educational service, but it also publishes literary fiction and nonfiction.
20. Egmont Books

💰 Annual revenue: $500 million
📇 Notable imprints: Electric Monkey, Red Shed
📚 Biggest titles of 2019: Children's sticker and activity books
Our final entry, Egmont Books, is another subsidiary of a larger company: the Egmont Group. Egmont Books mostly publishes fiction for children, both YA and picture books, and has a particularly strong presence in the UK. In 2018, it found success with a number of children's titles such as those listed above. Egmont is especially well-known as the current publisher of the Mr Men and Little Misses series, which has been in print for over two decades now.
---
So there you have it: the 20 largest book publishers in the business today. Were they in the order you thought? Are there any you were surprised to see — or surprised not to see — on this list? Let us know in the comments below.