Following the Circus: How Freelance Design Supports My Unconventional Lifestyle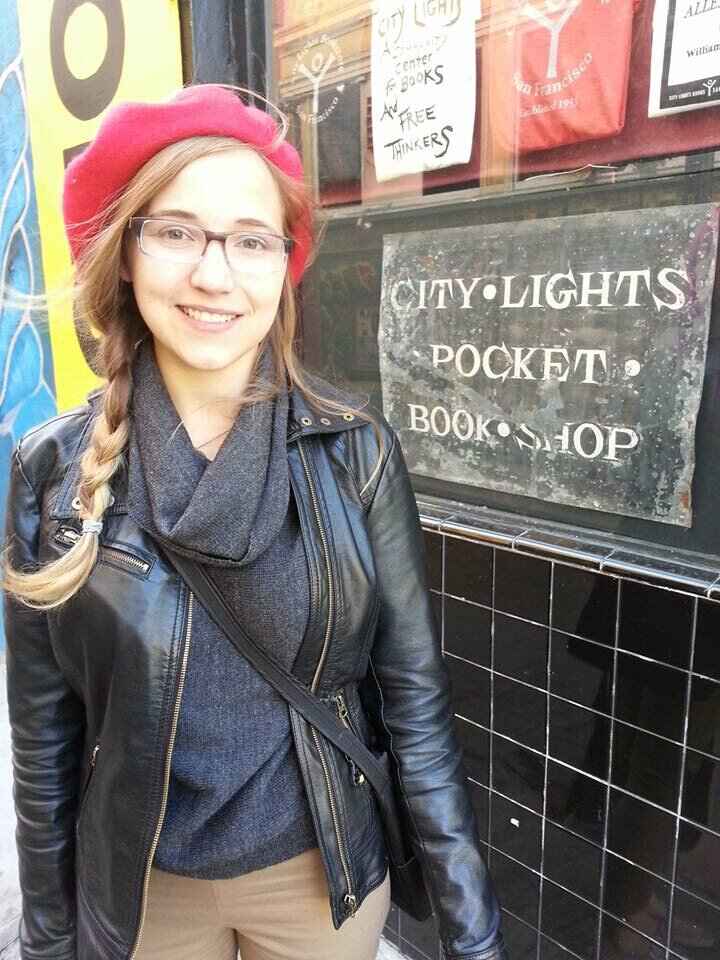 Sarah Lahay is a traveling book designer who helps publishers, authors, and creative entrepreneurs take their book from manuscript to masterpiece. With ten years of design experience to draw on, her specialty is providing creative solutions that involve the careful balancing of imagination, risk, and practicality — which is exactly how she lives her life.
---
In 2016, I had my dream job as a marketing designer for a publisher. Living in Toronto, I would ride my bike to an office brimming with books, and spent my days designing things to help sell stories. But when the love of my life offered to whisk me away to travel the world with him, I suddenly had to choose between a dream job or a dream life.
You see, my husband is a technician for a traveling circus. This means he lives on tour full-time. We had been making it work long distance while he was touring in North America but when he transferred to a tour in Australia, I knew I had to make a decision. So, I quit my job and ran away with the circus.
Having spent a few years freelancing as a side hustle, I wasn't going in blind. But suddenly, I had to build a business all on my own — on the other side of the world. It was a daunting and exhilarating endeavor! In the last six years, I've lived in nine countries and had a hand in designing nearly one hundred books. It's been the best time of my life and, along the way, I've picked up some insights about life as a freelancer on the road.
The freedom to work anywhere
My studio is a mindset more than a physical space (which is good, because sometimes my workspace is a half-lit, deskless corner of a hotel room). I don't need to go into an office or report to a boss to get my work done. Instead, the only things I need as a freelancer are self-motivation and an internet connection; if you have willpower and a plan, you'll be able to do almost anything — nearly anywhere. But how do you get into the right mindset to begin with?
Create the right circumstances to work
For me, I've found that the key is to have a routine that I can implement wherever I go. No matter where I am in the world, I start my day by having a hot coffee, taking a short walk, and putting in my earbuds. This habit started off as a signal to my partner: if I had earbuds in, he knew I was "at work" despite being a few feet away. Now, if I am having trouble focusing, I put in my earbuds without any sound to signal to my own brain that it's time to get to work. 
Once you have a routine and a stable internet connection, you can work from anywhere — and I should know: I'm typing this while sitting on a folding chair behind the big top.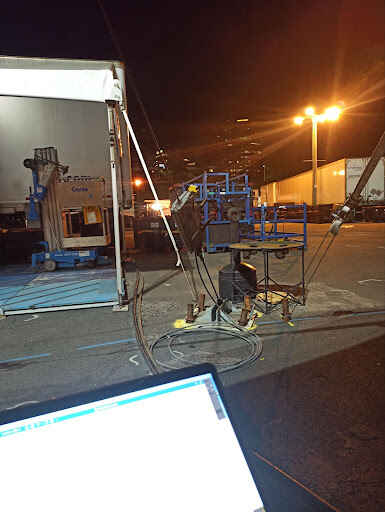 As long as you're connected, you can communicate with clients, advertise your work, and conduct  research. So before you commit to any accomodation, look into the internet situation — and always have a back-up plan.
Pro tip: Get a phone plan that lets you hotspot in a pinch, but also keep an eye out for libraries or cafés in your neighborhood, or travel with a pocket router.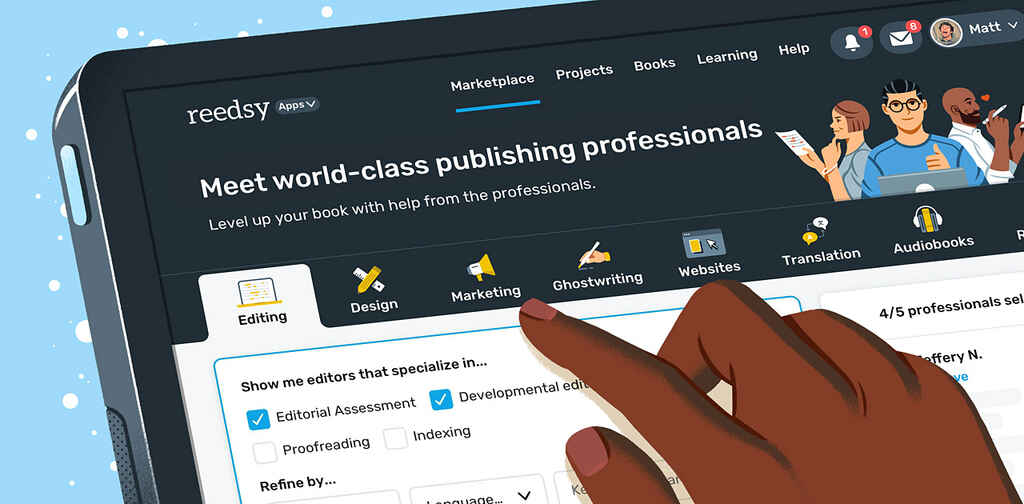 Supercharge your freelance career
Find projects, set your own rates, and get free resources for growing your business.
Make the most of where you are
When you travel with the circus, you don't get to decide where you go. Sadly, not all places are conducive to work. My year in China was challenging for my business because my internet connection would often run at a snail's pace or drop out for a whole workday. This experience has taught me to be patient and to set clear expectations with my clients on how quickly (or rather, how slowly) I can turn around files. 
☝️ Clear and friendly communication is essential when building and retaining a client base, according to top freelancing professionals here at Reedsy. 
I've also learned to use in-between time to my advantage: I once typeset an entire book while flying from Canada to South Korea (long-haul flights are ideal for typesetting, a task that glues you to the spot anyways). 
And for all the times that my impromptu studio has been less than ideal, I've also worked in some of the most beautiful places around the world. In Melbourne, Australia, we lived just down the street from the State Library Victoria. In Torremolinos, Spain we rented an apartment that looked out over the Alboran Sea.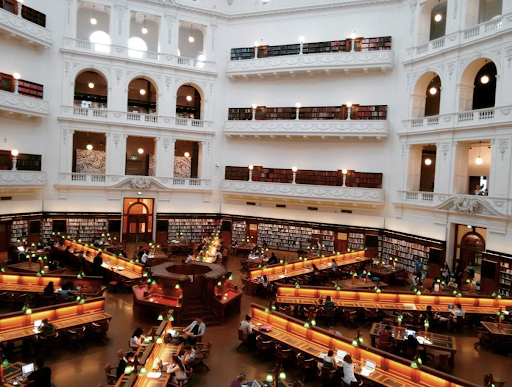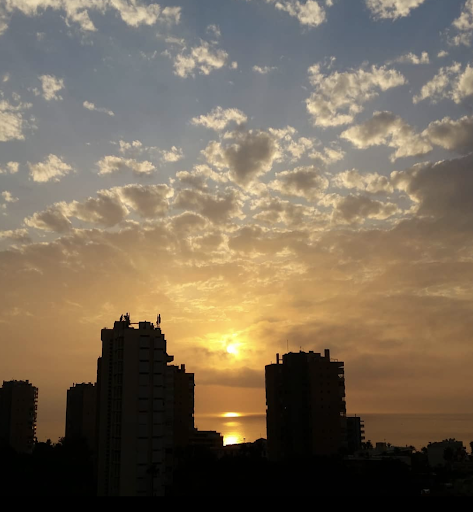 During a tour break, my husband and I spent three weeks in Indonesia because it was more affordable than flying back to Canada. He was on vacation, but I could wake up early to do a couple hours of work before we went exploring. At the time, I was working on some rather emotional projects (memoirs about cancer and tips on caring for elderly parents) and to be able to decompress in such a beautiful place was a welcome gift after working so intimately with challenging topics.
The freedom to design your own workday
I'm not as bendy as my contortionist friends in the circus, but being a freelancer gives me the ultimate flexibility — not only when it comes to where I work, but also how I work. I get to choose what projects I work on and when. Admittedly, learning to say "no" to projects wasn't easy: I used to worry about running out of money if I declined work. However, I quickly found myself with more project requests than I could handle. 
When I first started out, I took on most of the projects that came my way, but now that I've established myself as a professional and reliable designer, I get to choose books that interest me, clients that I have a good rapport with, and projects that support my values. 
This freedom to choose when I work is particularly helpful because the circus keeps odd hours. Evenings and weekends are the busiest times, and they are typically closed on Mondays — I plan my office hours to mirror that. This schedule allows me to maximize my family time, and can be a great benefit to my clients who have day jobs.
I also have the freedom to choose how much work I take on from month to month. I know how many projects I need to take on in each quarter to make ends meet, but my schedule never looks the same two months in a row. As my own boss, I can plan ahead and devote more hours to working in quiet cities and spend less time at my desk when we're in places that are on my bucket list.
If you're wondering how many projects you need to take on to pay the bills, a good place to start is to get a sense of average freelance designer rates. 
Create structure
If you're worried that freelancing isn't for you because you're not a self-starter, you might just need structure in your days. Running your own business, you can build that structure right in, and there are some tools and apps out there that can help. If you're curious about what working on the road actually looks like, here's what has worked for me.
Choose tools that will let you stay nimble
While I would love to have an iMac with a big screen to do my detailed design work on, I've had to figure out a more road-savvy system. After all, I run my business — and the rest of my life — out of one large suitcase and a carry on. My current hardware setup is: 
A 13" MacBook Pro;
An iPad (great for digital art, and also a second screen — ideal for proofreading notes!);
An external mouse (I relented after a year of hand cramps, trying to do everything on my trackpad);
Four external hard drives (one is simply a back up of the back-up);
An external keyboard; 
And a flat pack wooden laptop stand that my husband designed and built for me.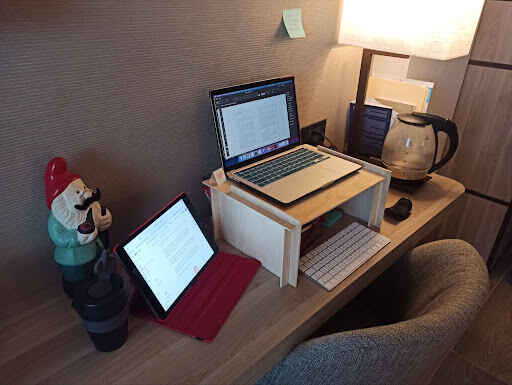 With your hardware setup at hand, you can start thinking about your processes. 
Develop a process
When I was first developing my processes, I used Toggl — a time-tracker app — to determine how long different types of design projects would take me (cover designs vs. interiors, typesetting fiction vs. non-fiction, etc.). Having this information has helped me create realistic schedules for my individual workdays and projects as a whole, as well as appropriately price my projects.
Don't get your time zones mixed up
Staying organized is important for any freelancer, but it's especially important for digital nomads. Managing clients in multiple time zones is already a challenge, but when your own time zone changes month-to-month, it gets a bit more complicated. I live by my Google Calendar which updates automatically when I move.
Find a simple billing solution
When I first started working on the road, I also struggled with billing and receiving different currencies. Working with Reedsy has been great because everything is automatically managed in my home currency. Sometimes that comes as a pleasant surprise to new clients as any sticker shock they might feel at my project fee disappears when they realize it's in Canadian dollars.
Organize your projects 
I use Reedsy for acquiring new clients and managing their projects, but I also put all of my projects on Asana, a project management tool that helps me manage each book, ensuring that nothing slips through the cracks between receiving the manuscript and delivering the print-ready files. It also gives me a bird's eye view of my total workload, which is especially helpful if a client needs to put a project on hold, or if I'm preparing for some upcoming non-work-related travel.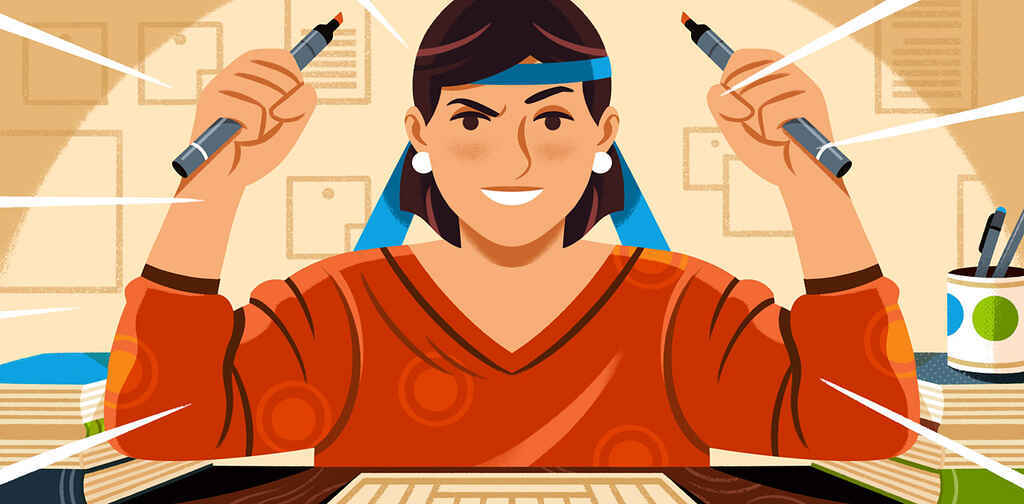 Invoice Template
Provide billing and payment details with this professional template.
The importance of community
Traveling full-time seems glamorous and it definitely has its moments, but it can also be exhausting. It's filled with paperwork and red tape, and it can be isolating. We're lucky because we have a built-in community with the people who work and live on our tour. Knowing you're not alone in new places makes it a lot easier: I always have someone to ask if I don't know where to catch the bus or where the nearest pharmacy is. And it's important to have other people to celebrate milestones and make memories with, especially when you miss the birthdays, weddings, and little wins back home. 
If you're looking to work and travel, there are practical things you can do to make connections and surround yourself with people who can give advice or support.
Make online connections
Not everyone has the kind of built-in community that the circus offers — and even though I do, I might be the only one there who does what I do. So, to build my support network even stronger, I joined an online community that focuses on connecting business owners and entrepreneurs. We have regular group calls that allow us to chat about and troubleshoot things that impact our work. I tell a lot of my clients that "self publishing" doesn't mean you have to go it alone, and it's true for us industry professionals too.  
💡Top tip: Tune in to some of the Reedsy live freelancing webinars to connect with other professionals and get insights on craft-related topics, like in this discussion about the cover design process.
Make offline connections
In addition to joining an online community, I also try to squeeze in some in-person events whenever I can. When we set up in a new city, we're usually there for one to three months, which is just enough time to get to know a place like a local. I love going to local bookstores and libraries to find out what readings or book launches are scheduled while I'm in town. Attending bookish events is a great way to keep yourself up-to-date with industry developments and connect with fellow book-lovers. At the China Shanghai International Children's Book Fair, for instance, I met up with my old boss and some fellow Canadian publishers. And in Perth, Australia, I attended a Creative Mornings lecture where I made new connections — and even walked out with a new client!
Finally, I believe that participating in a community includes giving back, but I've struggled to find volunteer opportunities when we're moving so frequently. I find it helpful to donate a percentage of my annual income to a book or literacy charity in the country I've spent the most time in that calendar year. I like to think of it as sharing my joy of books with the world.
---
For me, the best thing about being a full-time freelancer is that it allows me to follow my heart (as well as the big top). I am a big believer in working to live, not living to work — even when you're doing something you're passionate about. With a bit of structure, a solid internet connection, and the right approach to your surroundings, you can build a business that supports your ideal life. And you don't have to run away with the circus to do it!
Looking for more insights into how to build your dream career as a freelancer? Check out Jennifer Barclay's story about how she lives out her dream as a Reedsy freelancer on a Greek island.