Freelancer Insurance: The Ultimate Guide
For a lot of freelancers, figuring out insurance can be quite a hurdle. As a self-employed worker, you're no longer automatically covered by a company plan, so you have to determine what types insurance you need (and don't need) to operate safely and protect your income.
On top of health insurance, there are a few different types of coverage (think liability coverage and property insurance) you'll want to consider to make sure you're protected against anything life might throw at you and your business. To help you out with this, we've spoken to our community of freelancers about their experience finding coverage, to bring you the ultimate guide to freelancer insurance.
Note: This post is based on the US system. Other countries will vary, and you should always do your own research and speak to a professional before making any insurance decisions.
What to expect as a freelancer getting health insurance
While an employee's insurance coverage often depends entirely on what their employers are offering, the freelancer needs to balance cost with their needs. With this in mind, it's best to draw up a list of non-negotiables and establish your budget. With these in place, you'll be in a better position to understand the options you'll discover throughout your research.
According to Value Penguin, the average 40-year-old can expect to pay $387 a month for a bronze-tier plan, the lower end of the coverage available. These plans tend to have lower premiums but higher deductibles (the amount you'll pay out-of-pocket before your insurance provider starts to chip in) and will cover only the most basic services. The lower month-to-month cost might be attractive, but depending on your personal medical needs (and if you have dependents), you may wish to shop around for a more expansive (and expensive) higher-tier plan.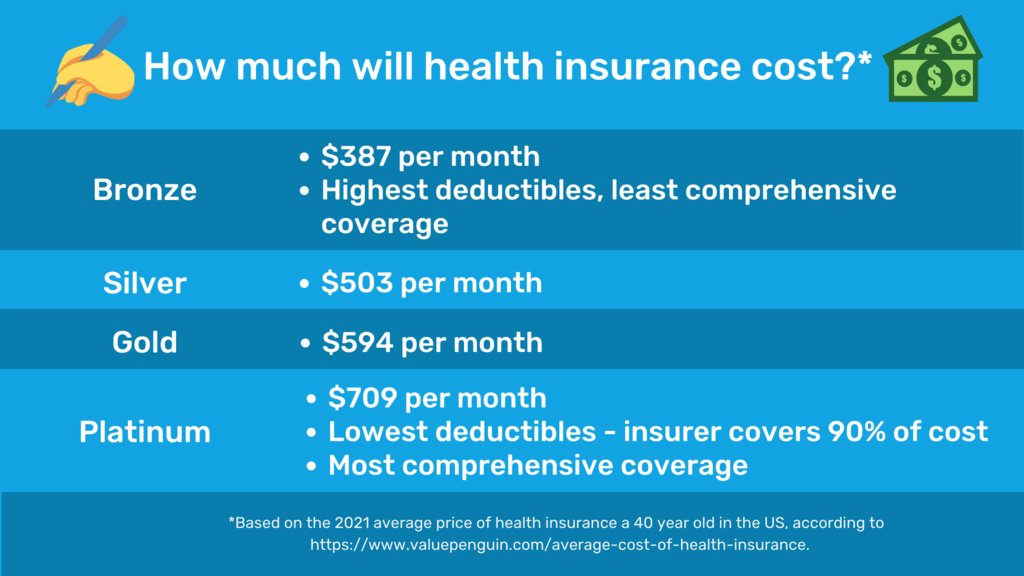 Coverage, premiums, and deductibles are the basic considerations to have in mind when you're shopping around for health insurance as a freelancer, although different providers will vary in terms of their specific offerings. But which providers should you be looking into?
🫣Is this article not what you were looking for? Brush up on the difference between ensure vs insure.
Different types of health insurance coverage
To get your research underway, here are some of the places you'll want to check out when you're starting your hunt for freelancer health insurance:
ACA coverage
📅 Enrollment period: Open Enrollment is usually November to December, with some exceptions. Note for 2021: due to COVID, the Open Enrollment period is currently extended.
✔️ Eligibility requirements: here
Anyone is entitled to enroll for health coverage under the Affordable Care Act. The coverage you receive will vary depending on the plan you choose, but there are basic requirements for coverage that every ACA-compliant insurer must provide (these include emergency care, pregnancy and newborn care, mental health services, pediatric care, and more).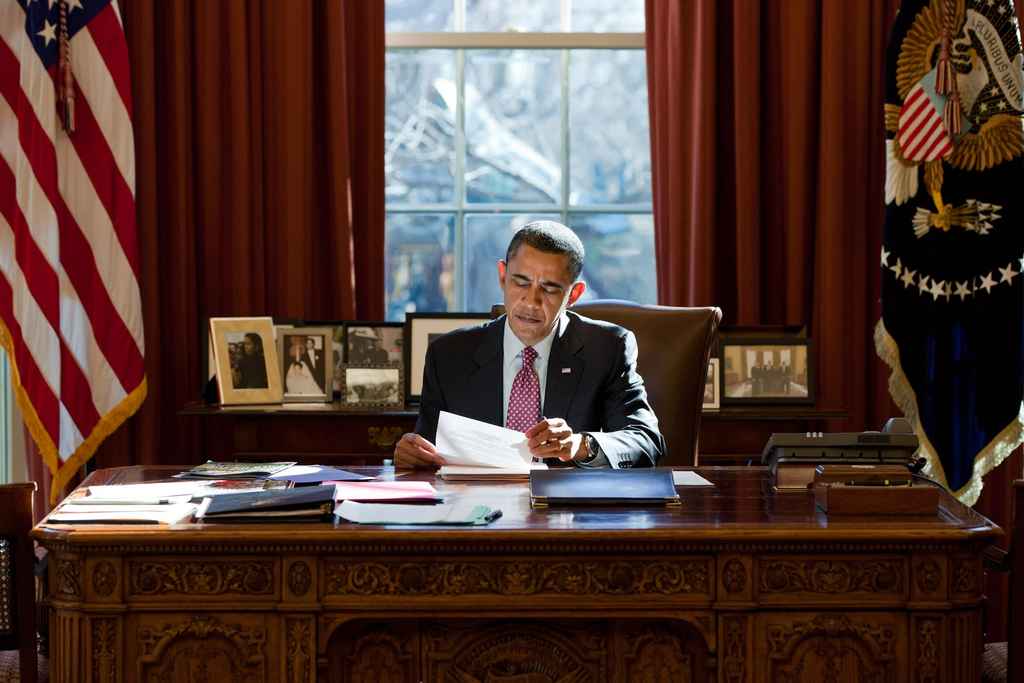 The important thing to remember about ACA coverage is that there's a very specific window during which you can sign up. Open Enrollment for Marketplace coverage is usually from November to December (although this does vary, and it's worth checking the window for any given year). 
Suppose you miss your chance to enroll during this window. In that case, there's a chance you may qualify for Special Enrollment if you've had a change in circumstance (for example, if you get married or leave employment and don't elect to keep your healthcare under COBRA, see below). In that case, you'll qualify to enroll year-round. Otherwise, you may have to take out short-term coverage to tide you over. 
You can find more information on your coverage options under the ACA and check whether you qualify for certain tax credits and savings on the HealthCare.gov page for self-employed people. 
COBRA coverage
📅 Enrollment period: Within 60 days of a qualifying event.
✔️ Eligibility requirements: here
If you've recently left employment or are considering going freelance, it's worth checking whether you might be able to keep your current coverage under the Consolidated Omnibus Budget Reconciliation Act. COBRA essentially allows you the option to keep your coverage if a change in circumstance means you might otherwise have lost it. Qualifying circumstances include being laid off, quitting a job, or losing coverage due to a divorce. You can learn more about eligibility here.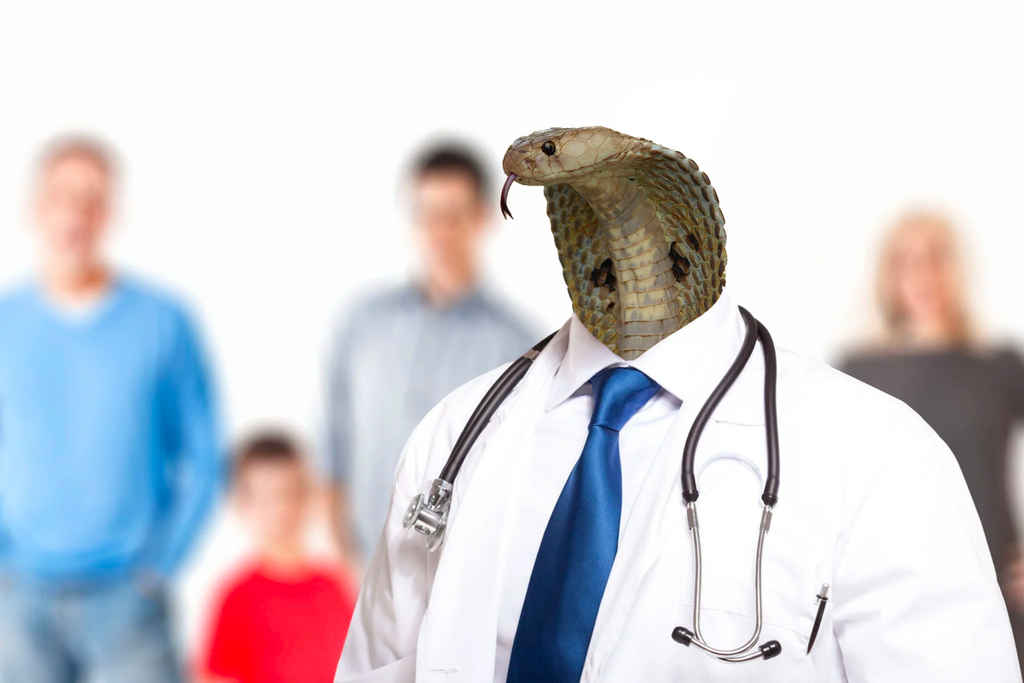 If you're currently on a plan that you like and want to keep when you go freelance, you can usually stay on for up to 18 months under COBRA, which gives you plenty of time to consider other options.  
Freelancers Union, and other professional unions and associations
📅 Enrollment period: Open Enrollment is usually November to December, with some exceptions.
✔️ Eligibility requirements: Membership of the union or association, although further requirements will vary from body to body.
It's worth checking with any professional unions or associations that you're a member of whether they have any insurance benefits. The perk of these kinds of plans is that you'll receive "group" benefits similar to the ones you would receive as an employee. As well as health coverage, professional associations such as the Editorial Freelancers Association can provide members with discounts on disability insurance too.
The Freelancers Union offers a curated range of insurance plans for freelancers, including health, dental, disability, and liability coverage (more on those later), so they're another good place to check out while searching. Their health plans range from the bare essentials up and provide emergency cover-only plans for under 30s. You can check out their options and which states have coverage through the Freelancers Union (unfortunately, it's not all of them just yet) by visiting their website.
Medicaid 
📅 Enrollment period: Year-round.
✔️ Eligibility requirements: here
Depending on your income, there's a chance that you might qualify for Medicaid, a government program that helps people with limited resources get healthcare coverage. Filling in a Marketplace application for Medicare will let you know if you qualify for Medicaid subsidies based on the estimated income you give for the year ahead. 
According to HealthCare.gov, "Marketplace savings [and eligibility for Medicaid] are based on your estimated net income for the year you're getting coverage, not last year's income… Do your best to estimate your self-employment income and expenses for the year accurately, based on your past experience, realistic expectations, industry standards, and other information." 
If you're about to go freelance and don't know what you're going to be earning yet, you can therefore use reasonable projections to find out if you're eligible. You should get in touch if you find over time that you're earning more or less than expected, and your coverage can be adjusted accordingly.  
Medicaid coverage has a range of mandatory and optional benefits. Mandatory coverage includes inpatient and outpatient hospital services, physician services, laboratory and x-ray services, home health services, and pediatric care, while optional benefits include prescription drugs and physical therapy. You can find the full list of optional and mandatory benefits here. 
Unlike the ACA, Medicaid has no specific enrollment window — you can apply any time if your circumstances require it. 
Coverage through a spouse or parent 
📅 Enrollment period: Open Enrollment is usually November to December, with some exceptions. 
✔️ Eligibility requirements: Varies between providers.
Under current law, an individual can remain on their parent's insurance plan until they're 26 years old. Similarly, if you're married or cohabiting with someone, you may be able to get coverage through their plan. It's always worth checking the fine print of your plan to see what you're entitled to.
You'll still have to wait for Open Enrollment to get onto a spouse's plan, but some exceptions that would qualify you for Special Enrollment outside of that window (eg, a change of circumstance such as being newly married or losing another form of coverage).
Other types of freelancer insurance
⛑️ Income protection insurance
Income protection insurance, also known as disability insurance, is a policy that will cover you if you're unable to work due to illness or injury. It varies from provider to provider, but most plans will start paying you between 30 and 90 days after you become ill.
As freelancers don't receive the kind of paid sick leave that an employee might be entitled to, gaps in work due to illness can put major financial strain on that freelancer. Income protection insurance is therefore vital for providing peace of mind and financial security during hard times. 
The Freelancers Union site recommends getting coverage for about 50% of your monthly income, meaning that you'll be receiving income replacement checks for about half your usual income while you're on leave.
⛑️Liability coverage
In general terms, liability insurance covers you for any financial losses that might result from something going wrong at work. General liability insurance can cover you from claims of both physical and non-physical damage. That means if you spill coffee on a client's laptop, you should be covered, but you're also covered against damages and legal fees if someone brings a claim against you for things like libel, slander, or copyright infringement that occurs over the course of your work.
Freelancers who give advice as part of their job (such as editors or marketers) will occasionally consider professional liability insurance, sometimes known as errors & omissions (E&O) insurance. This kind of coverage protects you from any dissatisfied customers who bring legal action against you, claiming you haven't done your job correctly and therefore caused them financial losses. 
There are a few other types of liability insurance on the market, such as digital liability insurance, which protects you financially if you suffer any data breaches and can be important if you handle a lot of sensitive data. Freelancers who do a lot of writing, such as ghostwriters, may wish to research writer's insurance — liability policies specifically designed to protect writers from occupational risks like claims of slander or copyright infringement, as well as E&O coverage.
It's important to note that only freelancers who deal with a high volume of potentially sensitive clients will tend to opt for E&O or liability insurance. Others will rely on watertight contracts to limit their liability and protect them from potential legal action if a client is unhappy with their work. 
On top of a strong contract, freelancers and clients on the Reedsy marketplace will benefit from an impartial mediation in the case of a dispute, and clients will receive an offer of up to $500 in Reedsy credit if payment isn't recovered after mediation. These mediations — along with Reedsy's client management team that chases up authors for nonpayment — help minimize the risk of formal legal action by settling disagreements before they reach that point.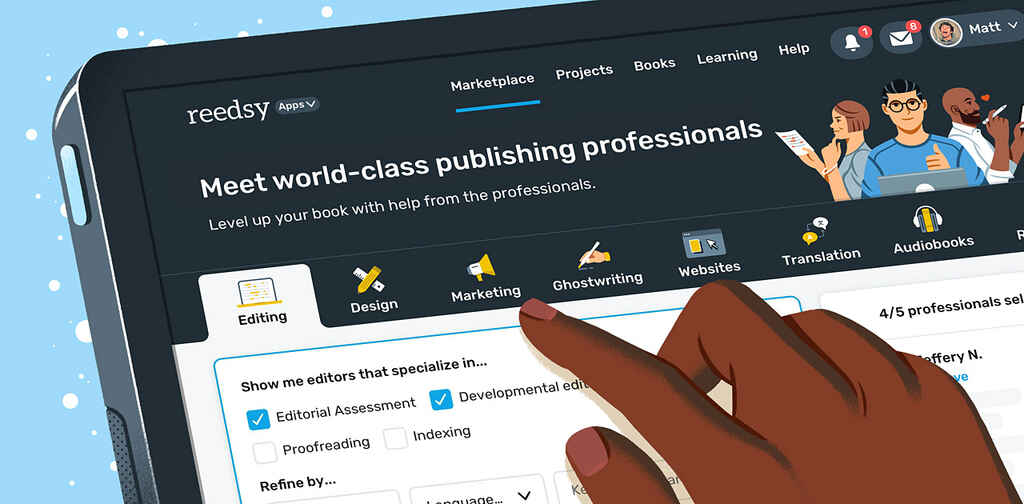 Grow your business on Reedsy
Submit your application to join our curated network and connect with clients.
There are a lot of options here, so the most important thing is to do your research, check the fine print of both your contracts and your insurance policies, and make sure any particularly pressing hazards for someone in your profession are covered by any liability coverage you choose.
For more tips on protecting yourself in client interactions, check out our post on common freelancer scams (and how to avoid them).
⛑️ Commercial property insurance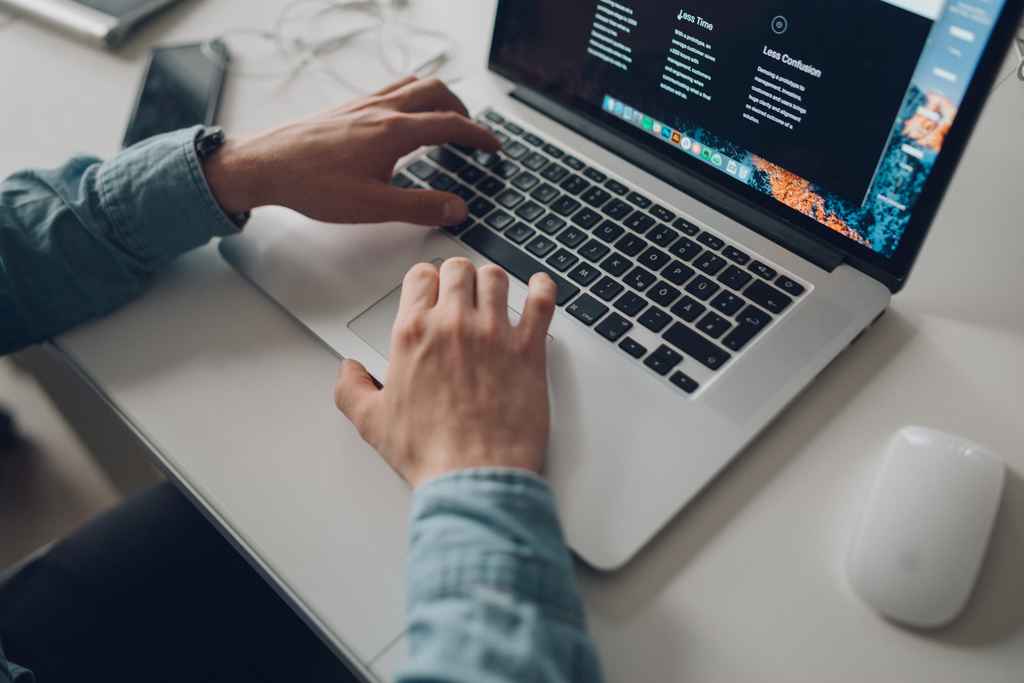 Equipment that you use specifically for your job (computers, graphic design hardware, or even general home office equipment) can be insured against theft or damage. If you work from home, check your home insurance policy carefully to see what protection it offers.
Unfortunately, there's a chance that "business" property won't be included under your domestic policy, meaning you won't be covered in the case of something like a fire or burglary, even if your house is insured. You may be able to get coverage through your home insurer, or you may need to purchase a separate policy to make sure you aren't paying out of pocket.
---
Now that we've "covered" all of the key bases, it's time for you to go out and get your own coverage! With all of these types of insurance, it's important to do your research and speak to professionals to make sure you're getting the most bang for your buck and are safeguarded for every eventuality.