#4: Woodstock
Last weekend was the 50th anniversary of Woodstock, the 1969 music festival that attracted an audience of more than 400,000 visitors, and was known as "An Aquarian Exposition: 3 Days of Peace & Music." Its a legendary cultural event, and a large variety of books and documentaries have been dedicated to telling the story of Woodstock. So this week, we thought we'd take inspiration from it too.
Each of the following five writing prompts are titles of songs that were played at Woodstock. As far as writing prompts go, they're pretty broad and open to interpretation, so we're looking forward to seeing the many different directions and stories they lead to.
This week's prompts:
Stories
Winning stories will be featured on our website and in our weekly newsletter. For more information, please consult our terms of use.
Submissions will be approved and published within 7 days of the contest closing.
Please keep your submission between 1,000 - 3,000 words.
Any questions? Check out our FAQ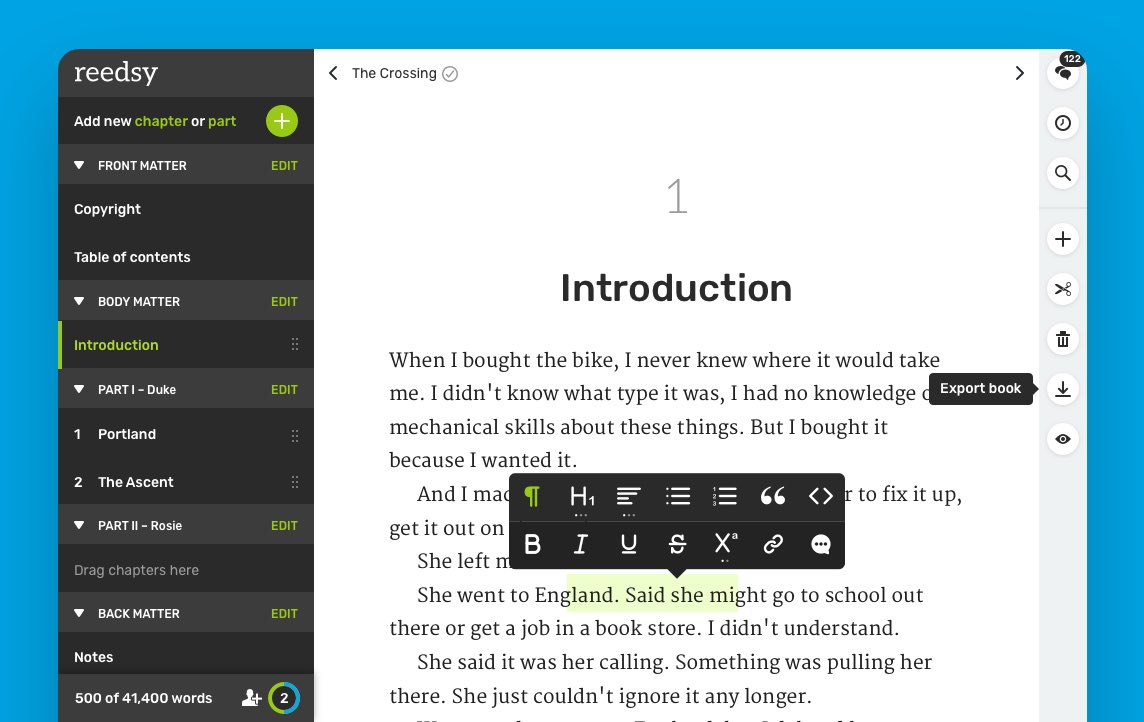 reedsy
bookeditor
Tired of MS Word?
Join the revolution and write your book in a tool designed for authors. 🙌
Includes FREE typesetting to print-ready PDF & EPUB files, track changes and collaborative editing.