Like many traditionally published authors, Tim Darcy Ellis couldn't solely rely on his publisher for marketing and publicizing his historical fiction novel. So he decided to hire a Reedsy publicist to help him spread the word about 'The Secret Diaries of Juan Luis Vives,' his historical fiction debut.
My publisher had limited resources for publicity
When my novel first came out, I got some good reviews, including being awarded the Kirkus Star. I quickly realized, however, that these kinds of expert critiques didn't necessarily result in more attention from the wider public. After all, there are so many new books published each year. Beyond those reviews, I couldn't rely on my publisher for much additional marketing and publicity. If I wanted more mainstream attention, I knew I'd have to go it alone.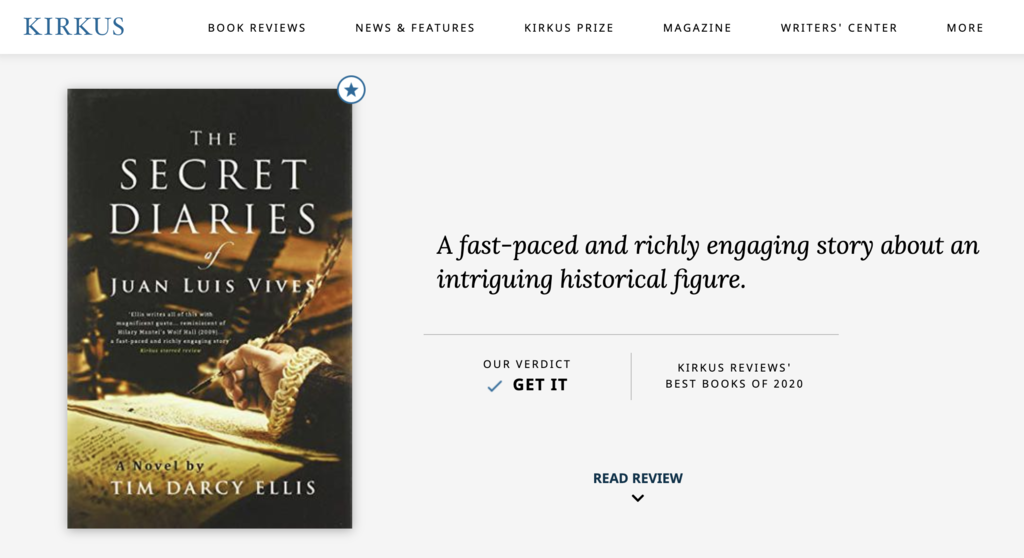 Looking into the topic, I saw several options: I could invest in advertising, which was costly, or try to tap into special interest groups, which I didn't know how to do. That's when I remembered Reedsy, which I had already used for a Reedsy Discovery book review. I liked how clear and concise their website is: looking into their marketing and publicity resources, I found a lot of information. I realized that book publicity required a network of contacts in traditional media — which I didn't have — and hiring a professional would be invaluable. Perhaps I wouldn't have to go it alone after all.
Figuring out my book's press potential with my publicist
From the professionals on Reedsy's marketplace, I decided on Ben Cameron. He had 20 years of experience and an excellent track record getting authors into the Guardian, the Mirror or on the This Morning breakfast show. When I first reached out to him, he also impressed me with his detailed questions, asking me about my motivations for writing the book and my research into the time period of my narrative. Clearly, it was important for him to get a good sense of my story.
Ben started our collaboration with a very long questionnaire about me as a writer and the book itself — what inspired me to write about the historical figure Juan Luis Vives and the Tudor court, what I learned along the way, and what the actual writing process was like. The purpose of this was to flesh out the different angles and pitches for the press, but also to determine how best to answer questions in a live interview.
Once we had our pitches, such as 'The most important man that you've never heard of', 'Was Henry VIII a Jewish ally?', we finalized the launch date of the publicity campaign and Ben got started on the planning. He had an impressive spreadsheet with all the contacts he'd reached out to and their levels of interest in my book. Among those were newspaper journalists, book bloggers, and radio presenters.
Tapping into the network of a professional publicist
I quickly learned that not everyone who initially showed interest in the book would follow up. Of course, Ben had compensated for pitches falling through and planned plenty in advance. Once the publicity campaign was running, it kept me very busy. Each week we had interest from different segments of the press, and the whole process spread out over about three months. Other than traditional media, Ben also submitted my book to NetGalley, which attracted a lot of attention in the blogosphere.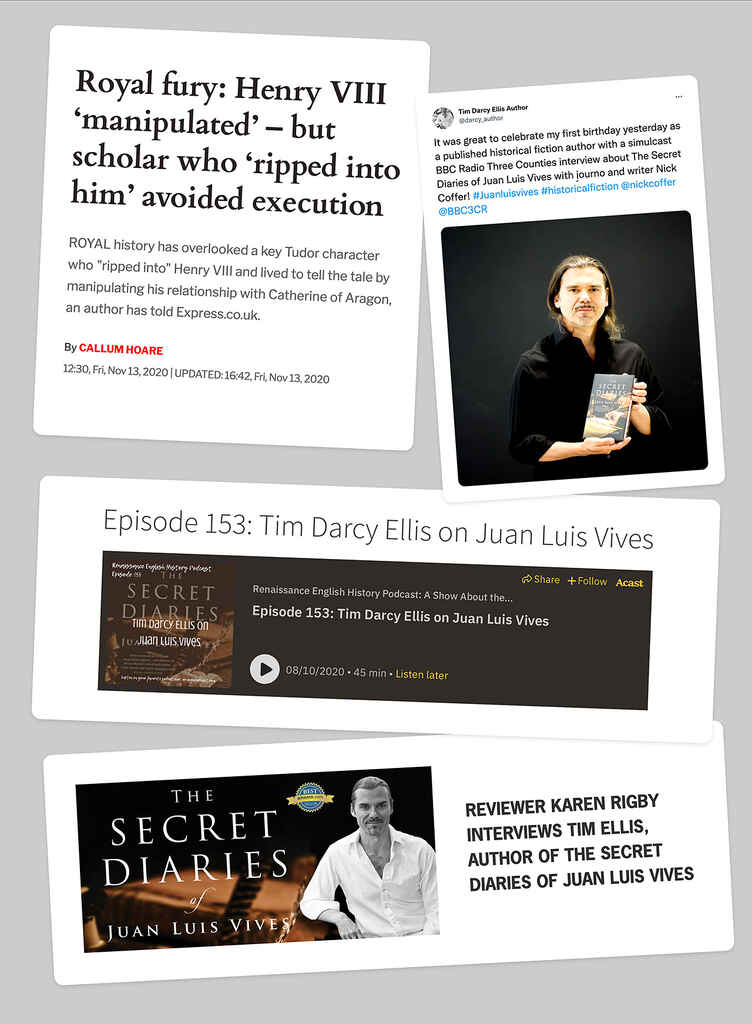 One of my favorite opportunities was the BBC radio interviews Ben arranged. I relished the opportunity to speak with hosts of various broadcasts, ranging from religion-focused shows to mainstream drive-time. I especially enjoyed talking to hosts who were interested in my angle on the Tudors and stories around Henry VIII. The prospect of 'going live' was particularly exciting.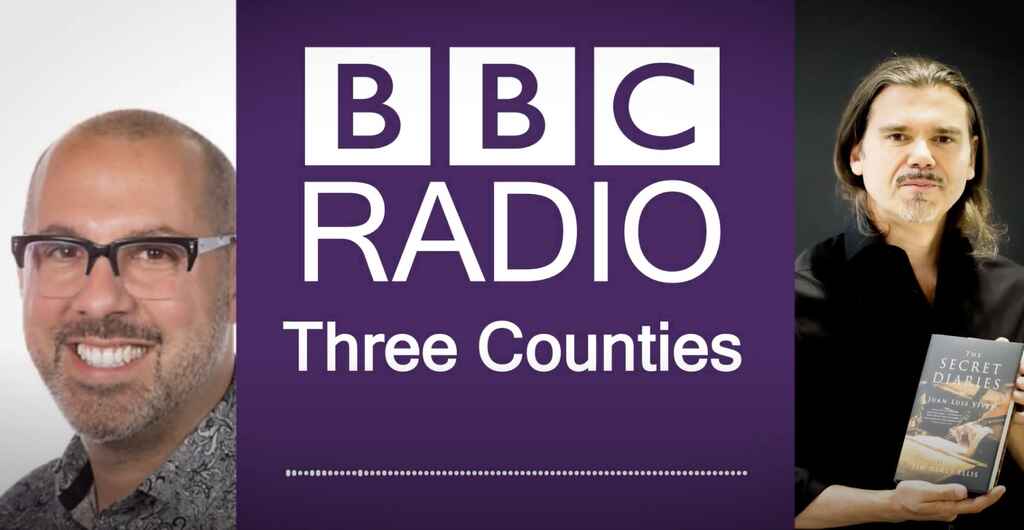 Sowing the seeds for long-term success
Working with Ben has significantly raised my profile as a writer and as a subject matter expert. I certainly would not have been able to get the same amount of interest and coverage without Ben. Since our collaboration, I have given talks on the topic of 'The Secret Jews of Tudor England', and I have some upcoming conference panels and speaker events with Jewish communities in the States.
While the press coverage by the BBC and the Daily Express definitely led to growth in book sales in the UK, I also learned that you can't always expect to see a direct correlation to sales — at least in the short term. Hiring a publicist is a considerable outlay and this process is very much about sowing seeds. You get your name out there so there's greater familiarity with you as a writer for your next novel. You build up your confidence in networking so you know how best to contact established writers in your genre. It's all about establishing a long-term career and building an author platform for growth and recognition. So if you're in it for the long run — and you have a story the public wants to hear — hiring a professional publicist like Ben is an invaluable investment.