When Jenny Cutts finished writing her genre-bending mystery series, she found it hard to put her books in a marketable category, let alone come up with ideas for a cover design. To capture the exact tone of her stories, she hired Reedsy designer Mark Swan.
My challenge: a book between genres
When I was preparing to publish The Falling Awake mystery series, I knew that my book cover was going to be crucial to a successful launch. Whatever the designs were going to be, they needed to solidify my author brand but they'd also need to be laser-targeted towards attracting the right readers. However, this was easier said than done.
As I dove deeper into the process of self-publishing, I realised publishing my novels would be tricky, because they fall between genres. My novels have a lot in common with cozy mysteries — the murders happen 'off-screen' and it centers around an amateur sleuth — but they also feature some elements you'd find in fantasy, romance, and historical fiction. To ensure that anyone who picked up my books didn't feel misled, I needed covers that would reflect this blend of genres.
I was always planning on hiring a professional designer for my cover, but given the complexity of my request, I needed someone who truly understood the industry. By this point, I had consumed so many self-publishing courses which sang Reedsy's praises that their publishing marketplace was my first stop to find a cover designer.
Developing marketable options with my designer
Reedsy lived up to its reputation. The marketplace was easy to use, and I found it immensely reassuring that the professionals were vetted and continuously reviewed by verified authors. I was very impressed by the quality of design portfolios I found. Of all the profiles I saw, Mark Swan's stood out to me: not only were his covers unique and diverse, they were all incredible at conveying genre.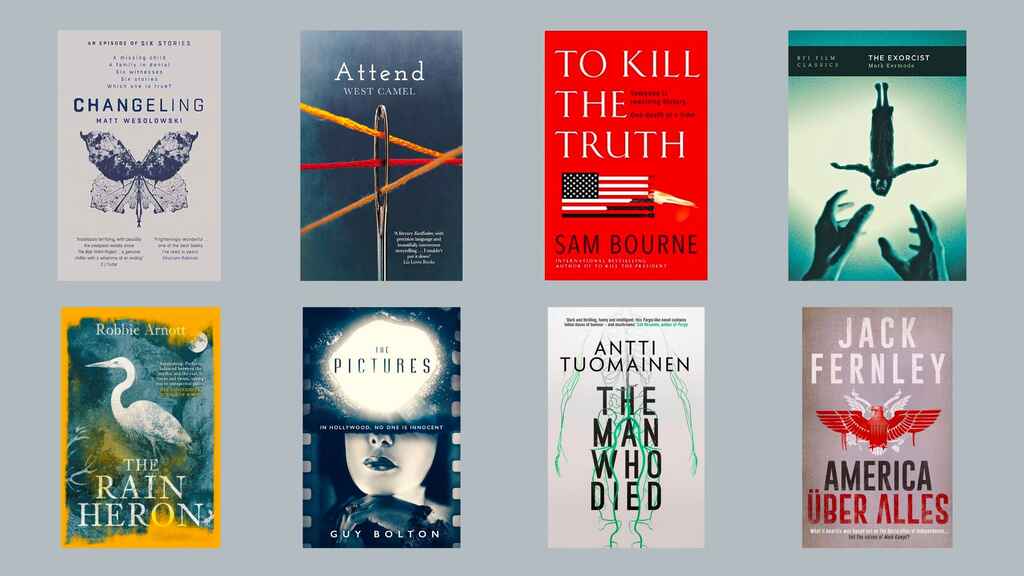 After sending in my request, Mark responded to all my questions with care and clarity. At that point, I knew he was the right designer for me.
In preparation for the collaboration, I did a lot of research. I wanted covers that would indicate the genre and tone: quirky cozy mysteries with hidden depths and themes. Looking at comparison titles in my chosen subgenres on Amazon, I decided that the covers should be illustrative rather than photographic. That seemed to be the trend for cozy mysteries.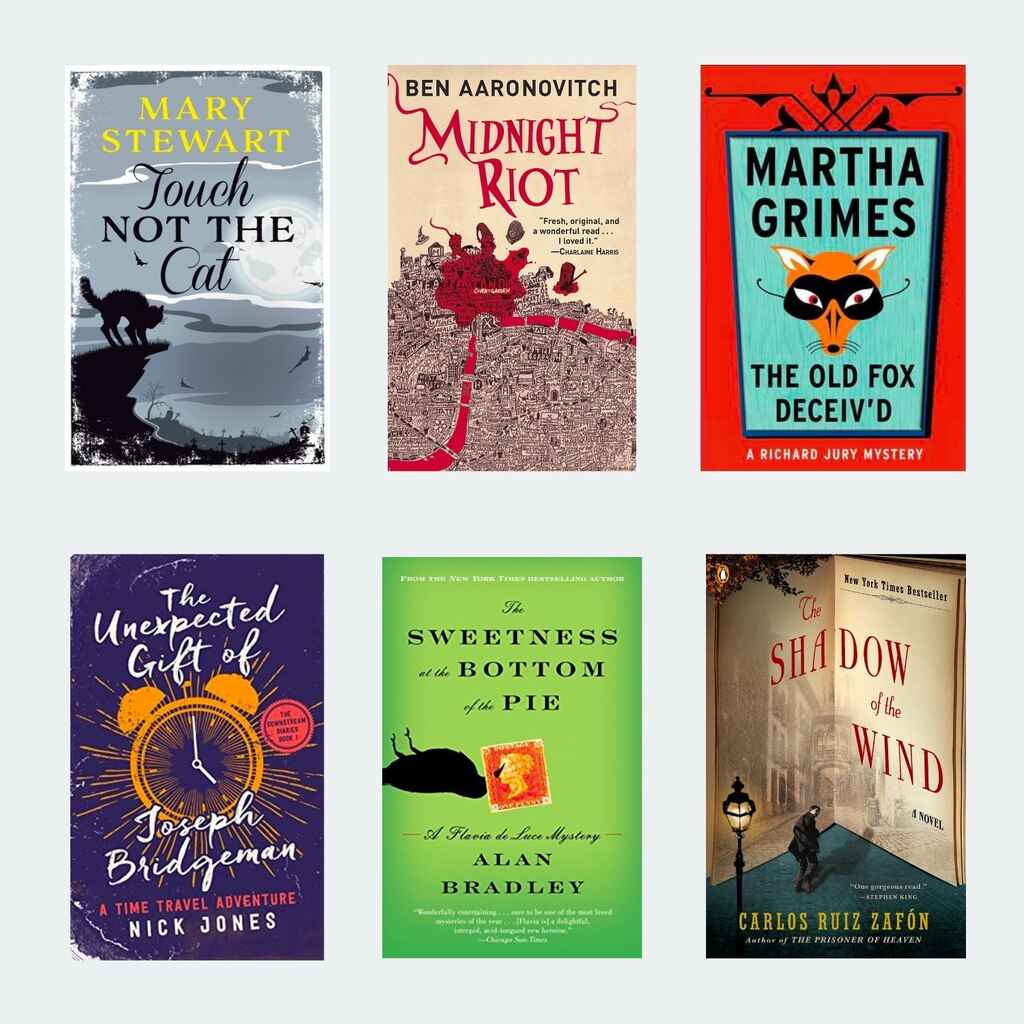 I sent Mark my research along with the plot summaries of my series. We decided to start with the first book, The Invisible Body, with the idea that Mark would then carry the design across the trilogy.
The first step was to really flesh out my brief. Mark asked me to expand on the setting, important objects, the deaths, and different plotlines. I was curious to see what he would make of this and eagerly awaited his concepts.
When he returned with three options, each design was much more than a draft, carefully thought-out and unique in style.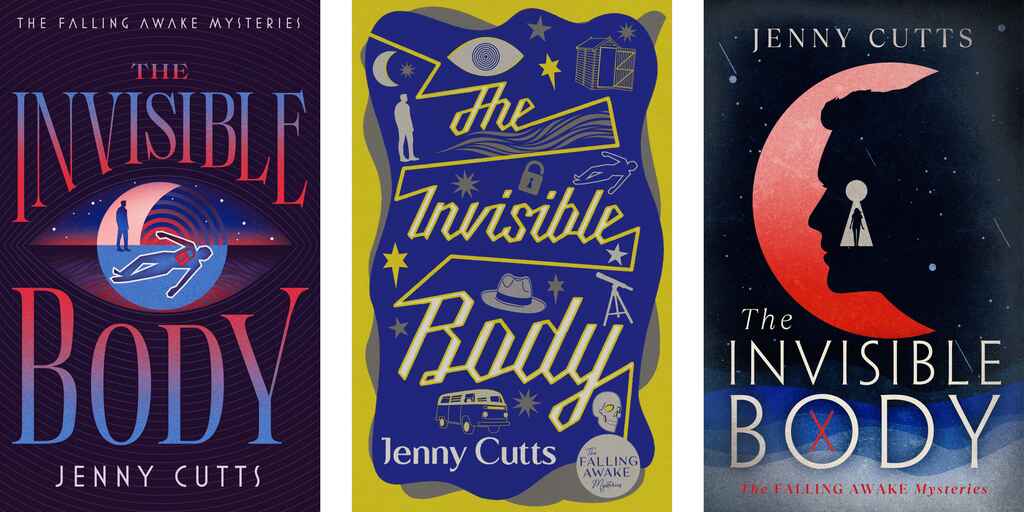 I liked how all three versions visually represented a journey, either through a tunnel effect or a route with the title. While all three shared the simple illustrated approach I requested, I felt that V3's silhouettes were still too close to the photographic style. V1, though beautiful in color, leaned too much into the fantastical.
All three covers were gorgeous, but for me, V2 had just the right amount of quirk. I especially liked the line and typography of the title. When Mark revealed that V2 was also his favourite, I was confident in my choice.
After we decided on the concept for the first cover, Mark worked up versions for the second and third books. We went back and forth on some of the depicted objects, but it was all smooth sailing. I think the thoroughness of the initial brief helped make the collaboration so smooth — both Mark's questions and the care I put into preparing the material. The process was all the more enjoyable because we were on the same wavelength — but honestly, Mark is a genius who could have turned any old brief into pure gold.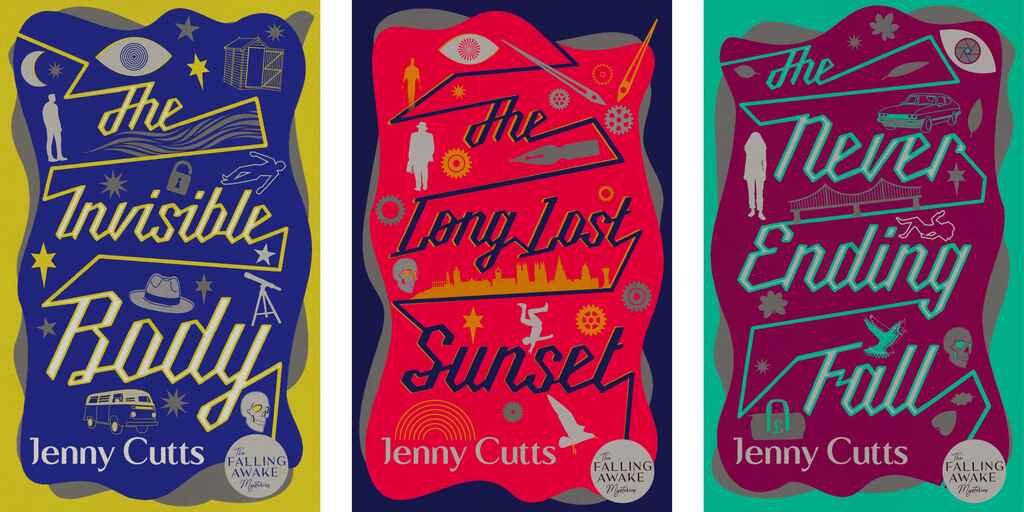 My market-savvy covers have the power to leverage positive reviews
I cannot tell you how much I love these covers. They give me the confidence to share my novels with the world, but they also did their job and positioned the series just right. The Invisible Body is bringing in sales and 5-star ratings from across the globe. Reviewers have called it "compelling", "vivid", "unpredictable", and "fantastic". It was particularly gratifying to read that one reviewer liked my book so much they read it twice!
While I'm truly delighted by such flattering reviews, I'm fully aware that they were made possible by the fact that I was able to reach the right audience. For that alone, Mark's covers have played a huge role in how my books have been received.
The novels that you work so hard on and pour your heart and soul into deserve the high-end treatment. It might not be cheap to commission bespoke cover designs but if you want your books to find the audience they deserve, your best bet is to hire an experienced professional who can knock it out of the park.