James F. Richardson, Ph.D., Author of Ramping Your Brand and the fast-growing social science Substack – Homo Imaginari.
A great way to attract clients for a business is to write a book. As a newly independent business consultant, I was ready to put that advice into practice. I'd collected some interesting data that I was free to use from my prior company, so I already had the nucleus of the content: rare statistical findings that showed how to scale early-stage brands successfully. I just had one major problem. How would I publish an accessible business book when I'd only ever written for industry experts?
How do I write a book for two audiences?
I've been writing complex business white papers for years, but a book is a different beast. For business books, a dual audience strategy is very important: you need to write for your intended clients and for experts who could recommend your book. While I was used to writing for industry professionals, I hadn't written much for amateur entrepreneurs and certainly not for both at the same time.
I was out of my depth. I needed help making sure that my manuscript was accessible to both audiences all the way throughout the book.
Call it divine intervention but that's when a Reedsy ad popped up. I'm very skeptical by nature, but when I browsed editor profiles and found nothing but impressive resumes and top talent, I felt like my desire to be a self-publisher was finally being honored. Out of all the business book editors I contacted, Colleen Sell was the most interested in my topic and had recently edited a confirmed bestselling business book.

Opening up my business book to a wider audience
The first thing Colleen did after I submitted my manuscript was ask whether there was a particular reason why I focussed so much on food-and-beverage start-ups.
My book outlines the four essential steps to growing your premium food-and-beverage business: organic almond snacks, golden kombucha — you name it. Colleen asked a critical question: "Wouldn't your growth idea also apply to other consumer goods?" Yes, it would! In fact, my 4-part approach could be successfully applied to things like cosmetics and cleaning products, in short, all consumer packaged goods. I was hugging too closely to a smaller industry vertical for no real reason.
With this in mind, the first thing we changed was the title, from Ramping Your Brand: The Killer Growth Curve for Food and Beverage Founders to Ramping Your Brand: How to Ride the Killer CPG Growth Curve. Then Colleen created a style sheet to make sure the language I used throughout the book was suitable for the wider audience: newbies and veterans of the whole consumer packaged goods industry.
The style sheet was also extremely helpful at correcting all the inconsistencies Colleen noticed. She explained how authors lose track of inconsistencies because we spend months writing the book, but readers only spend a few hours burning through the material and spot them right away. It reflects poorly on the author, especially if said author wants to sell high-end consulting services, but more importantly, it can quickly alienate the audience. If an acronym has three different forms, it will of course confuse them if they're new to the field.
Colleen identified all of these jargon-heavy passages and made notes when to clarify or simplify the language, so it was as readable as possible without dumbing anything down. We went through 1-2 rounds of editing for each chapter in total, and Colleen was super focused and quick. She helped me be comfortable with writing the book to have larger implications than the dataset and challenged me to write for a larger audience.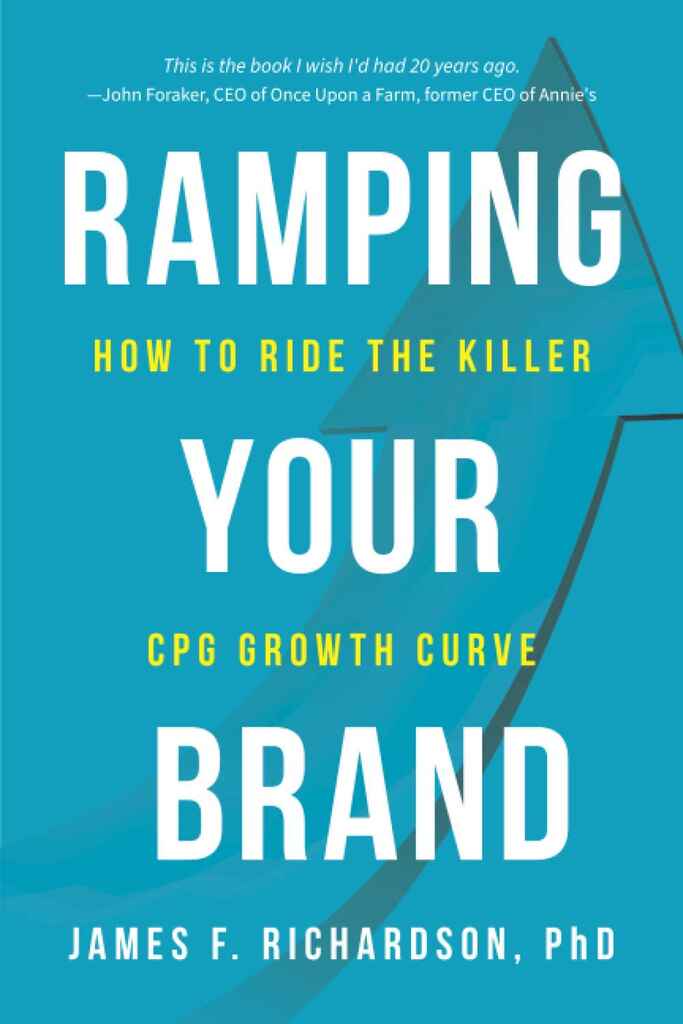 I've sold 11,000 books and helped companies thrive along the way
I've sold roughly 11,000 copies of Ramping Your Brand since publication in December 2019. The book sells virtually every day without any explicit marketing expense. Word-of-mouth runs on its own, once you've managed to get testimonials from experts, such as former CEO of Annie's, John Foraker. He and others ended up writing great testimonials and continue to recommend the book every week to startup founders who approach them.
I also got a great review from Tom Eisenmann, Professor of Entrepreneurship at Harvard Business School, and won the 2021 BIBA award for indie business books.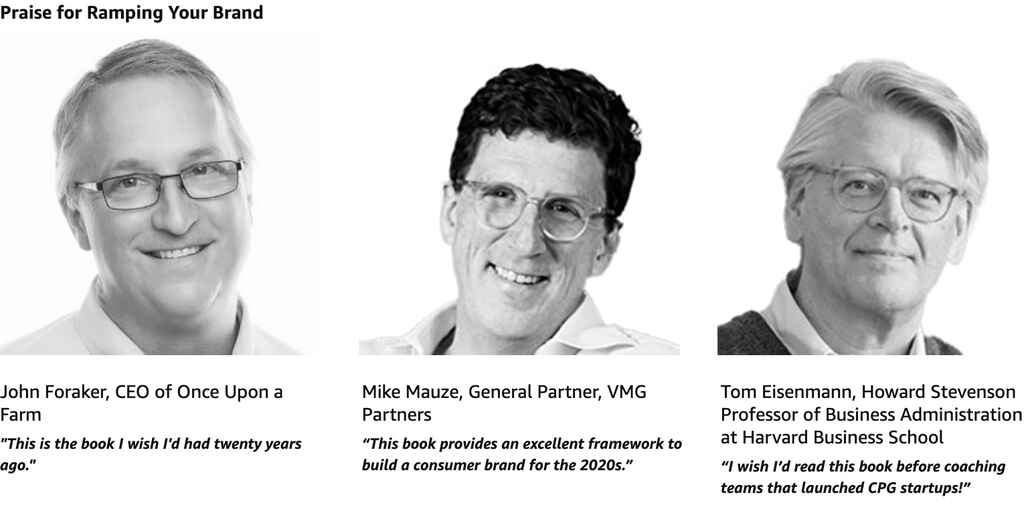 Beyond that, the book has had a much larger impact on the founder community than I anticipated. It has become the bible for early-stage founders of consumer brands. I get DMs and emails every week from thankful readers. It feels great to know that I've helped hundreds of companies survive by avoiding tempting, but counterproductive, tactics. And if you look at my client roster, you'll notice that I now consult for clients outside of the food and beverage industry too.
Targeting a wider audience has worked perfectly for me, and it was Colleen who saw this opportunity. She helped me attract the right audience and fulfill my book's true potential!