Hello and thanks for checking out this replay of Reedsy Live's cover critique from October 2018. We won't include a transcript of the webinar — however, you will find below, better quality versions of the designer featured in the talk, along with the synopses supplied by the author.
The Tower of Blue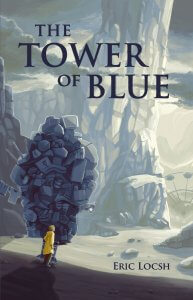 Genre: YA Fantasy Fiction
For the past sixteen years, Arnold Blue has been kept sheltered from the world around him. After he uncovers a terrible truth that leaves him questioning the reality of the last few years of his life, he embarks on a journey to discover the world for himself. Along the way, Arnold's struggle to coexist with the Tower, a fifteen-foot tall collection of everything he and his family have ever owned, will test his resolve to let go of his bitter past. With the shadow of days gone by fading with every step, Arnold will have to confront his old memories on the way toward a better future, and decide what, if anything, is worth holding on to.
Cover Designer: Nooch Jung
Night of Devoured Souls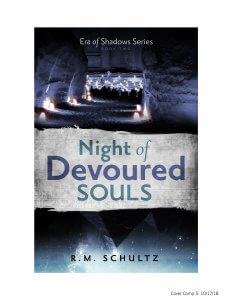 Genre: Young Adult/Historical Fantasy
DARKNESS AND MAGIC PLAGUE EGYPT AS DESPAIR CREEPS ACROSS THE KNOWN WORLD…
Young Gavin's secret love, Maddie, was abducted while they searched for ancient Egypt's legendary Hall of Records. Now Gavin will have to convince his friends to join him on an obscure path to find her—a path that has been hidden and desecrated for reasons buried long ago. As Gavin struggles to find answers, a body is discovered…
Thousands of years in the past, Heb attempted to face his nemesis, Akhenaten, who rose to the throne of Egypt, but Heb was cast into slavery and Akhenaten took the beautiful Nefertiti as his queen. Now a troubled Heb must win over an odd assortment of acquaintances before returning to Egypt to seek revenge and confront the madness terrorizing his past.
My Heart to Break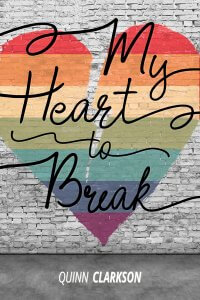 Genre: LGBT Romance
Claire Grasso knows everything about happily ever afters. She watched it destroy her father when her mother died. Short-term relationships are better. She'll focus on her professional career and be happy. Her father wants his only child to have a love like he shared with his late wife. If Claire couldn't get out of her own way, he'd help her by creating a dating profile for her.
Emi Saito balances being a single mom, going to nursing school and working night shifts at a retirement home. She's too busy for surprises. But she catches Claire's father in the computer room after hours. Instead of reporting him, she helps him and picks up a crush on Claire in the process.
Designed by the author
Red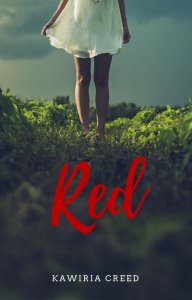 Genre: YA adventure fantasy (with medieval themes)
A young orphan girl called 'Red' by those who know her secret lives isolated from the outside world. Freedom from the walls that trap her is what she's been longing for, but when the opportunity comes nothing is as wonderful as she had hoped. She faces starvation, storm, and the fear of being betrayed by those she wants to trust.. Even the boy who saved her is a thief with hidden intentions. Red needs to choose--will she live a lie to survive, or will she risk it all to find out who she is?
Paper Bag Mask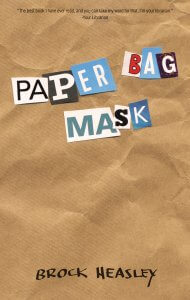 Genre: Young Adult
At the same moment he catches his teacher giving illegal drugs to a student, Redmond Fairweather loses his friggin' mind and steals Mr. Street's prized possession—a stupid wooden sword with round edges that will never, ever cut through anything—"The Whomper." Redmond doesn't know why he stole the Whomper. He guesses his extreme dislike (okay, hate…so much hate) of the school's most popular teacher probably has something to do with it. To his surprise, the hottest girl in school, Elodia Cruz, hates him too.
 Soon, Redmond's small band of misfit friends joins up with Elodia and the most popular kids on campus to hold the Whomper for ransom and expose their teacher for the scumbag he really is.
Designed by the author
Two Boys and a Witch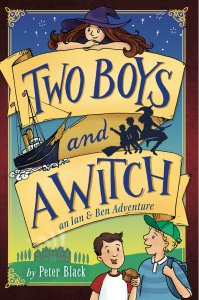 Genre: Young Adult
This a YA adventure story following our two heroes on a magical, exciting and illuminating journey through Edwardian England.
Stand by for suspense, royalty, romance, and danger - not to mention some extremely and hilarious circumstances.
Designer unknown
Evan the Christmas Elf: Ghost Hunter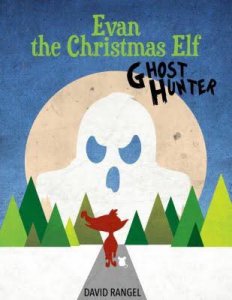 Genre: Children's book
A Christmas elf named Evan longs to be a ghost hunter and gets his opportunity. In his first case, he is pitted against the ghosts of Christmas Past, Present and Future.
Designed by Lina Rangel
Sword of the Prophet
Genre: Historical fiction/romance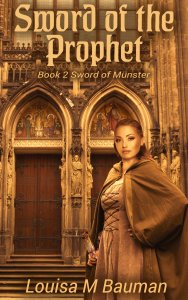 It takes place in 1534-36 in Munster Germany, when a violent branch of Anabaptists overthrew the city and held on to it for 18 months under siege. My main character is a seventeen-year-old girl who gets caught up and involved in the event, and has to decide for herself what is the truth, instead of people telling her what she should believe. The background of the cover is the door of St. Lamberts church, where many of the actual events took place.
Designer found through Fiverr
Iron Maidens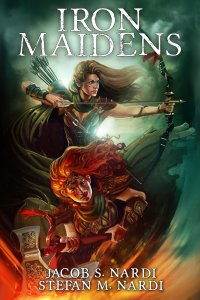 Genre: Epic Fantasy
A world ruled by fear. Two warriors, forgotten to legend. A quest for freedom.
Violet Hornforge and Jasmine Elsil were legendary warriors. Once praised as heroes of the resistance, they stood against the forces of darkness which threatened to consume their land. Now, forced into hiding, they simply try to survive.
But when their past catches up with them, they must make a choice. Keep on running, or stand and fight?
With nothing to lose, Violet and Jasmine set out on a quest to return light to a land shrouded in darkness. But in a world where all hope is lost and enemies hide in every shadow, can they survive long enough to achieve their goal?
Living to Die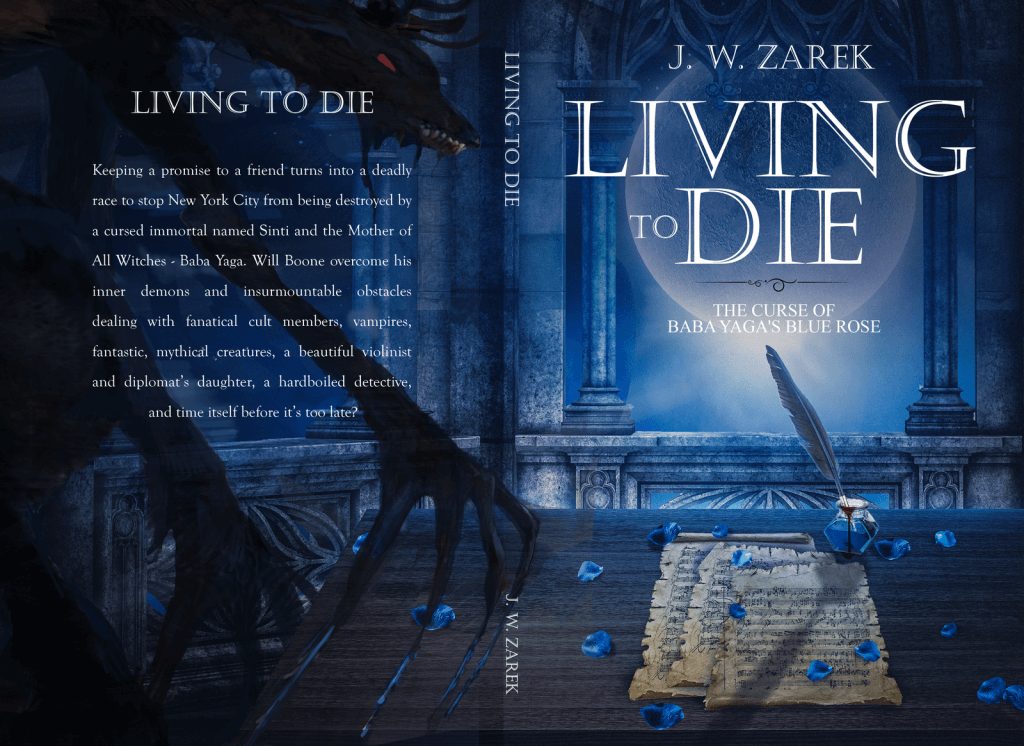 Genre: Fantasy adventure
Musician Boone Daniels discovers keeping a promise to his friend, turns into a deadly race against time to save New York City from being destroyed by a cursed immortal and Baba Yaga in the next 72-hours.
Designed by Rebecacovers
Panthera Quest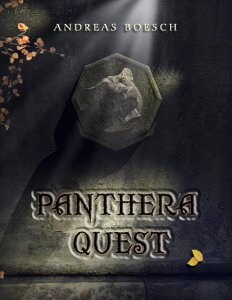 Genre: Medieval Fantasy
Rhennea's abusive father dies at her hand. It is the beginning of a perilous quest, to fulfill the rise of an empire. Two of the most powerful families have ambitions to take the throne, to reestablish a kingdom. This puts them at odds with the Prophecy that proclaims the reincarnation of the all-powerful Queen, Rosomon Yajzirih born into House Nunglaud. After an all-out assault, Rosomon's family manages to escape, and so begins Rosomon's journey. Under the guidance of a panther, Rhennea, a knight, and a midwife seek a mythic realm, a temporary exile a soothsayer wishes the future queen to be taken to.
Designed by the author
Bad Hands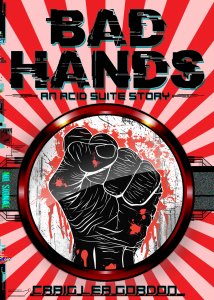 Genre: Cyberpunk short story
What if the secret to the revolution was hidden inside of you?
What would it take to set it free?
Bad Hands is about a fascist future where technology is being used to control people, and the story is about two characters who help bring down the system.
The Butcher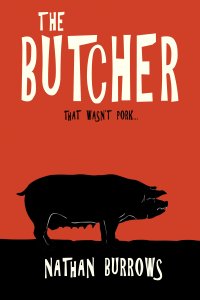 The book is a dark comedy set in Norfolk, United Kingdom. It's about a pair of brothers - one is a butcher, one is a farmer - who come up with a novel way of disposing of a body on their pig farm. The resulting sausages end up winning a competition. Meanwhile, Emily Underwood is a fledgling Environmental Health Inspector trying to inspect their farm.
Designed by the author
Uncle and Ants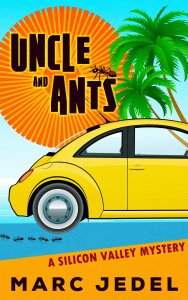 Genre: Cozy Mystery
Mysterious attacks. Mischievous nieces. Can a clueless uncle catch a tech-savvy killer … and be home before bedtime?
A freak accident hospitalizes Marty Golden's sister. A suspicious murder suggests it was no mere coincidence. Something must be done.
Too bad this quirky, fashion-backward uncle isn't exactly hero material.
Convinced his sister's in mortal danger, this amateur sleuth follows clues to oddball suspects. Armed with only an eye for detail and powers of self-delusion, Marty bumbles through the investigation. Can Marty catch the culprit, save his sister, and get his life back in order before he gets unplugged?
Like clever humor, sassy side characters, and average Joes facing extraordinary circumstances? You'll love this twisty mystery, set in Silicon Valley.
The Janitor's Classroom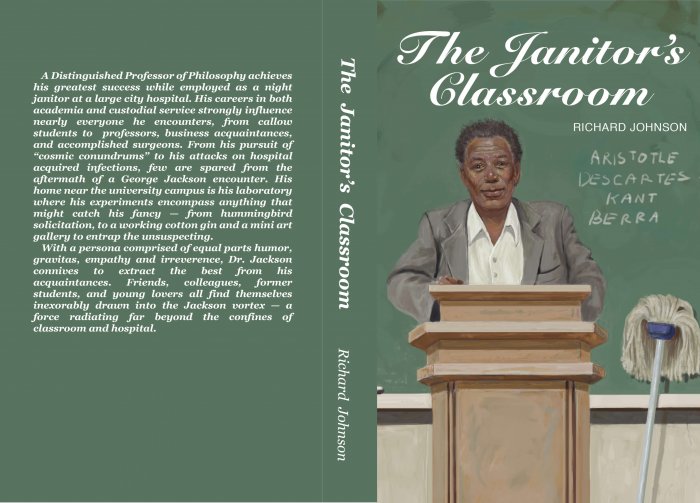 Genre: Literary Fiction
A Dickensian romp through life, death, humor and despair, set in the disparate environments of college, hospital, and planned community. For the most part, virtue and decency prevail despite the shenanigans of two erudite college professors and the melodramatic entanglement of young lovers. Existential angst is confronted with cherry pie in the quest for enlightenment; the battle lines are drawn!
Cover designer: Mirald Cake
Shotgun Wedding
Genre: Contemporary Western Romance
[note: image not included — watermarked]
Will she need the man to keep her role as mom?
A heartbreaking bequest unexpectedly makes childless Maggie Howard a single mother. But if she can't locate her late friend's missing will, producing a rich, proud "papa" might be the only way to keep baby B.J. safely in her custody. Not that she needs the cash, of course, but she must convey an appearance of stability! And then, as luck would have it…
In saunters sexy-as-sin, fun-loving new neighbor Nick McKenzie, with money and moxie enough for a short-term charade. His masculine tenderness instantly holds tiny B.J. spellbound. His brash sexuality rocks Maggie to her core.
The man and the child flood Maggie's hungry heart with dreams of happily ever after—but will Nick's suggestion of a supposedly makeshift marriage turn their newfound love, as well as their plan, into an out-and-out disaster?
Exposure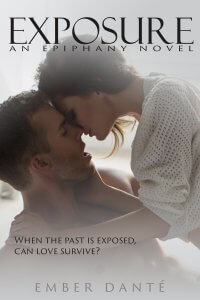 Genre: Romance/Erotic Romance
Some people say there are no coincidences in life, that there's no such thing as Fate. Emmy Blake used to be one of them. Everything changed the night she met Ian Walsh, the man she dubbed "Mr. Perfect." Left bitter and gun-shy from her last relationship, Ian weakened her resolve and she began to hope for a different future.
Haunted by a lifetime of lies and betrayals, Ian carried his own scars. Trust was in short supply and he was lost, believing he'd never be whole again. Meeting Emmy opened his ey
es to what could be and made him want to take that chance.
When secrets are exposed and the past refuses to let go, can coincidence become destiny?
The Fortress of Time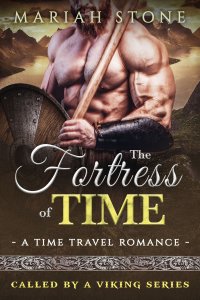 Genre: Romance
She rights wrongs on the behalf of womankind. He wields a bloody battle-ax. She travels back in time to ancient Norway. What happens when a modern New York feminist stares down a hunky Viking? The Fortress of Time: A Time Travel Romance is the first book in the sexy Called by a Viking series. If you like powerful Nordic rulers, intelligent female characters, and steamy intimate connections, then you'll love Mariah Stone's racy Norwegian tale.
Stirred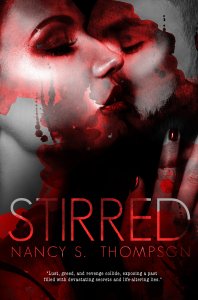 Genre: Romantic thriller
Fate screwed Eden MacLaird at the age of twenty-one, stole her first love, then her first child. Twenty years later, she still hasn't found her happily-ever-after. Sure, from the outside, she appears to have it all, including Declan, her gorgeous, rich-as-sin husband. But things aren't what they seem, and catching Declan in bed with her best friend destroys any dreams she harbors for love, much less sexual fulfillment.
Then in walks Sean Bennett...
Just months away from earning his law degree, Sean's smart, driven, and serious, but an unexpected encounter between them in a bar one night changes everything. His best friend, Trinitee, warns against getting too involved, but the heat between them is beyond intense, and neither of them are willing to walk away.
The Bastard Boys of Montezuma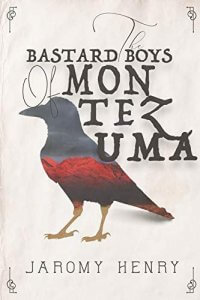 Genre: Western
Cash Holliday and Marshall Earp are the illegitimate sons of the most notorious gunslingers in the West. Despite a lingering bad economy in 1896, the two operate a flourishing detective agency, largely thanks to selective partnerships.
When Sheriff Kristof Varga hands Marshall a bounty for the infamous Cactus Kid, they realize their business could change overnight. But Cash receives a letter stating some of his late father's possessions are in Tombstone and he becomes interested in a different pursuit. Faced with lying to his best friend, crazy superstitions, a girl with a mysterious past, and a Pinkerton agent who is hot on their trail, Cash must decide if he's willing to risk their lives for the secrets of a father he never knew.
Artwork: Dionne Abouelela
Cunning Revenge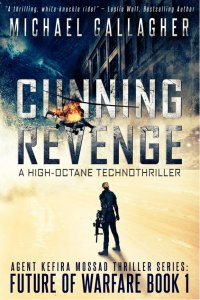 Genre: Thriller
Kefira slouches in a helicopter on the way back with her team from clandestine training in the Sinai Desert. A rocket launched from the dunes obliterates half her Ultra-secret squad. She jumps to the ground and cradles the bomber. He utters a secret triggering a whirlwind chase across the globe to prevent a holocaust in Israel.
From Israel to England to Scotland the trail runs hot and cold but opens up In Indonesia and St Petersburg while coming to a close in Dubai and Syria.
Graphic design: Kristina Henneke
The Psychic Yellow Brick Road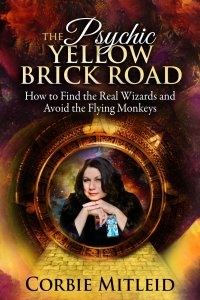 Genre: Non-fiction/self-help/metaphysical
The Psychic Yellow Brick Road is THE field guide to navigating the world of professional psychics: sharp, clear, and full of practical information for those who are intrigued by the idea of using intuitive assistance but have no idea where to start.   YELLOW BRICK ROAD covers subjects as diverse as "Psychic Boot Camp," "The Ins and Outs of a Psychic Session," what to watch out for, working with angels and spirit guides, channeling and mediumship. And throughout the volume, the author's clarity, humor and long years of experience present the information in an easy to understand format, with client stories and illustrative examples in each section of the book.
---
Questions or thoughts? Share them in the comments below