Working with Marketing Savvy Authors on Reedsy
Michael Doane is a freelance marketer, who started helping authors market their books after finishing his own book in 2014. As the head of marketing for an events company, he already knew how to create, build and utilize audiences. Using all of this experience to help authors like himself was an obvious next step. Here, he talks about his most recent Reedsy collaboration with M.G. Herron, marketing The Ares Initiative, the third book in M.G. Herron's Translocator Trilogy.
I've been offering freelance support on Reedsy since 2015 and in the past 3 years I have had the pleasure of working with some fantastic authors; from children's picture books and literary fiction to business and thrillers. One of my favorite projects to work on was M.G. Herron's Translocator series.
Designing a book marketing strategy
Matt came to me looking for what he described as a 'coach' who could help him elevate his current book marketing strategy. He was already running occasional giveaways and discount promotions and had over 5,000 subscribers on his mailing list. To top it off, he had a solid backlog of fiction, with three published novels, a short story collection, and a fourth novel going through the publication process. He also understood what it takes to market and sell a catalogue of fiction. What he wanted most was someone who he could bounce ideas off of, and also someone who could help him identify and implement new long-term strategies and tactics that would elevate his book marketing funnel.
"He already understood what it takes to market and sell a catalogue of fiction. What he wanted most was someone who he could bounce ideas off of..."
Over the course of three months, we worked together to map out his current marketing assets and create a solid strategy so that every asset would work together as a complete marketing funnel.
Quantifying your marketing efforts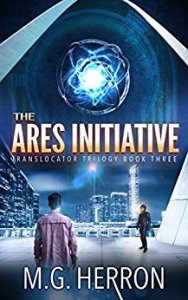 To achieve this, we started by creating a fairly simple spreadsheet so that we could both track all the campaigns we were working on. We then began building unique funnels for each one of Matt's major "content assets": novels, short story collections, and reader magnets, including the SFF Book Club that Matt launched shortly after we began working together. For example, when someone signs up for Matt's book club, they receive a sample of The Auriga Project, book 1 of The Translocator series. The marketing logic behind this comes from the call to action (CTA) at the end of the book, inviting the reader to buy the full version of the book (along with follow-up emails designed to do the same).
Each one of these CTAs is tied to a form on Matt's website and a specific email sequence we built in his email marketing software (he uses MailerLite). This means that he can quickly see how effective a particular strategy was and use that data to continue to build his author base. Every marketing decision is now supported by solid data.
Find exciting new projects
We connect publishing professionals with our community of 1,500,000 authors.
Remarketing campaigns on Google and Facebook
We also tied these conversions to Google and Facebook remarketing campaigns, based on the idea that multiple touchpoints with readers would encourage them to purchase Matt's next book. This continues through his catalogue until they reach his short story collection. Ultimately, the goal was to encourage readers to continue reading the rest of Matt's work after they've enjoyed the book that's currently in their hands, building loyalty and a real community behind him.
Create content to engage with your community
Beyond this, Matt's SFF Book Club presented a perfect example of how authors can use content marketing to capture the attention of new readers, whilst also nurturing subscribers. Plus, it gave Matt an opportunity to connect with other authors and become a more well-known name within the SFF Community. Promoting the books of other authors in his genre allows him to give value to other authors (and readers!) in a meaningful way. It is a more advanced strategy that is not for every author, as it is a lot of work, but it was executed so perfectly by Matt and was great fun to be involved with.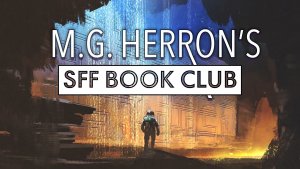 Matt now has a solid marketing funnel and content plan that will more or less work on autopilot to sell his books in the future. It's too early to judge results just yet, as it will take time for enough readers to go through our sequences, and for us to understand and tweak the strategy that will be most successful, but I have confidence that Matt will be able to grow his audience effectively and efficiently from now on.
"It was a real pleasure to help an author as pro-active and aware as Matt."
I love educating authors on the 'magic' they see in marketing techniques and it was a real pleasure to help an author as pro-active and aware as Matt. His understanding of the basics meant that we could hit the ground running and make the most of the time in which we worked together. The Reedsy team have actually created a free course that explains the basic approaches for book marketing and I find it helpful to get my clients to complete the course before we start working. It saves us time as I don't need to explain basic ideas and channels to them and it makes the project much more enjoyable for both of us. Not all authors are like Matt, so for those who are very new to self-publishing, and marketing, in particular, it is invaluable.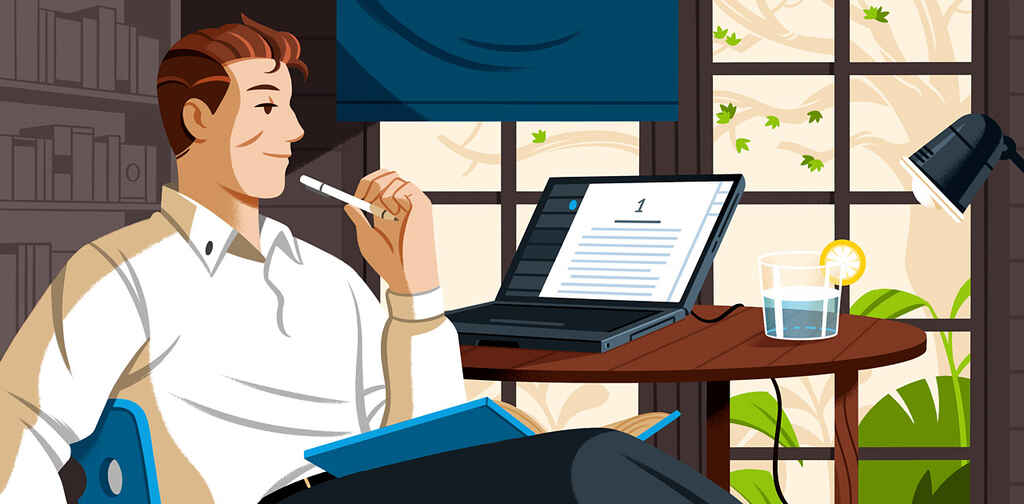 The Full-Time Freelancer's Checklist
Get our guide to financial and logistical planning. Then, claim your independence.