20 Christian Publishers You Can Put Your Faith In
The Christian publishing scene is vibrant, diverse, and big — there are a lot of publishers out there, all with their own niches, and it can be hard to figure out who does what. So if you're looking for a who's-who guide to Christian publishers, you've come to the right place!
We've hand-picked a group of faith publishers with a range of specialties, covering both fiction and nonfiction; from 'Big 5' imprints to smaller indie publishers — including a whole bunch of Christian book publishers accepting unsolicited manuscripts!
Big 5 Imprints
If you've ever looked into the traditional publishing route, you'll have come across the notorious Big 5 — five publishing titans that each stand at the head of an army of imprints. With access to the manpower, resources, and financial fortunes of their parent companies, these Christian imprints have it easy when it comes to getting your book stocked in all major book chains.
1. Zondervan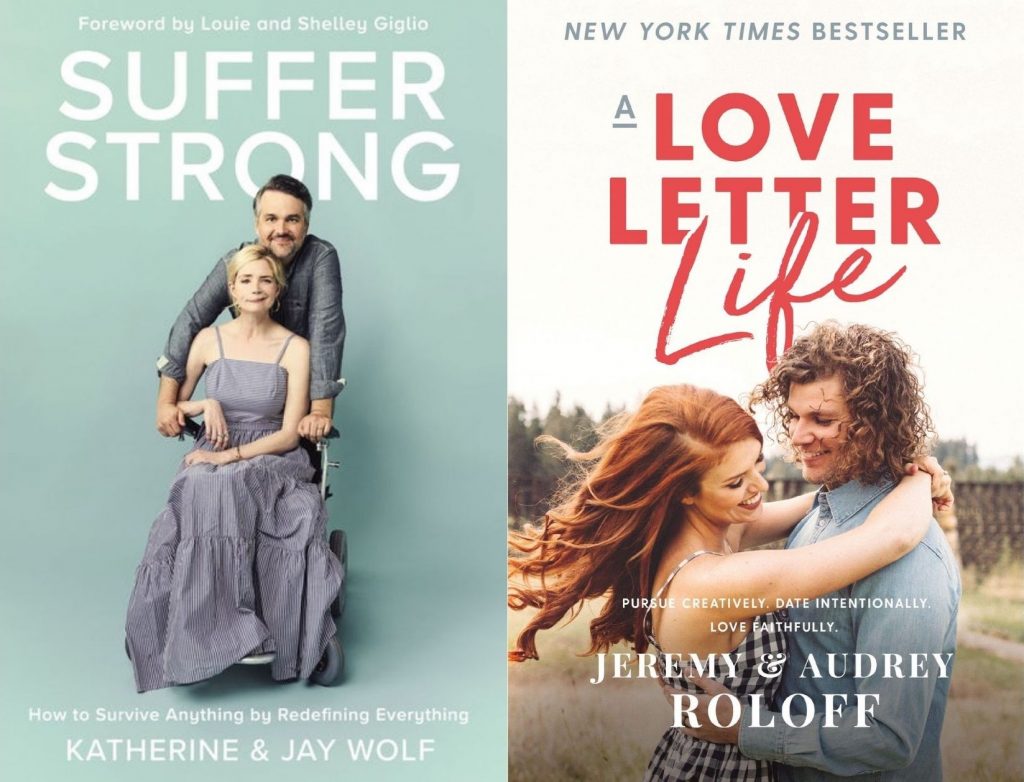 📚  Known for: Nonfiction, academic resources, and bestselling Bibles
📝  Accepting unsolicited manuscripts? For select imprints only, view guidelines here
You may know this Christian publisher for its New International Version Bible (the world's bestselling translation!), but, as a division of Big 5 publisher HarperCollins, Zondervan produces high-quality books in every sector of Christian publishing. The branches of its imprints extend into genre fiction, memoir, children's books, and young adult, while Zondervan itself focuses on "delivering transformational Christian experiences through its bestselling Bibles, nonfiction, curriculum, academic resources and digital products" — and has been doing so for 80 years!
If you're thinking about joining its catalog, check out its iconic brand The Beginner's Bible or its star-studded stable of talent, including Ann Voskamp and Andy Stanley.
2. Thomas Nelson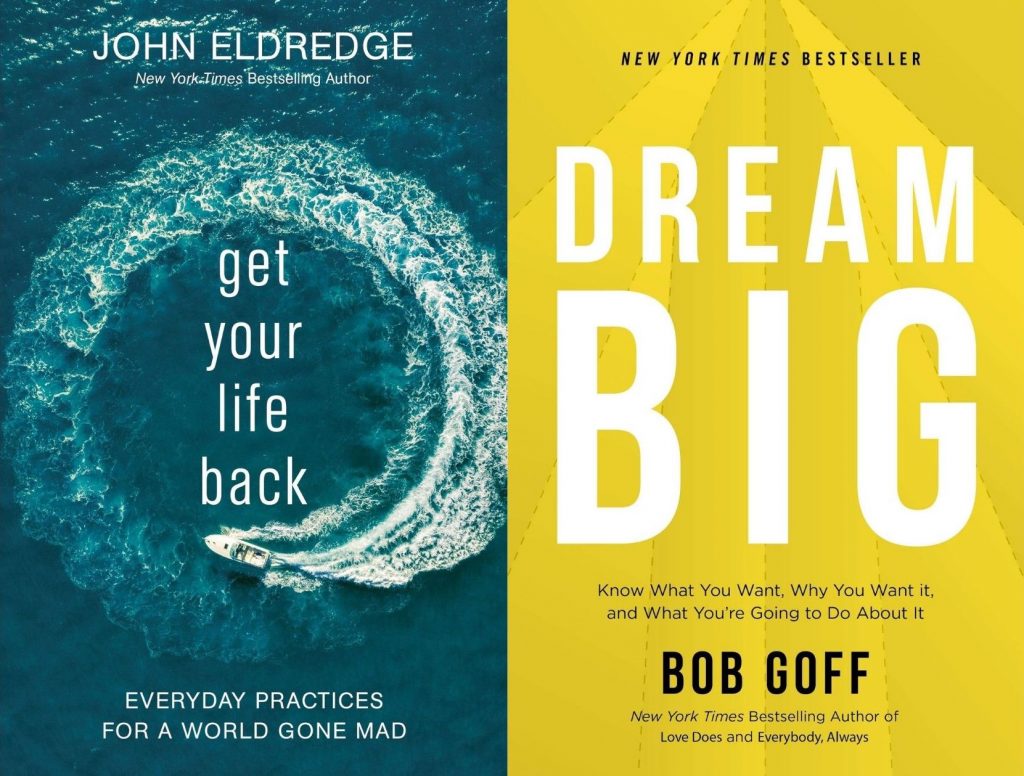 📚  Known for: Inspiring Christian content, in every conceivable category
📝  Accepting unsolicited manuscripts? No, view guidelines here
Thomas Nelson is another Christian imprint from HarperCollins. Like Zondervan, it publishes titles in every sector of Christian publishing — including gift books, cookbooks, and childrens' books — and reaches a worldwide audience with its award-winning Bibles and nonfiction. The difference between the two publishers lies in Nelson's rich history. Over 200 years ago, namesake Thomas Nelson opened a second-hand bookstore in Edinburgh. In his mission to make important Christian texts accessible to the masses, Thomas laid the foundation for this publisher's long history of platforming authors "whose content inspires, informs, and transforms the lives of readers."
Getting a manuscript accepted by Thomas Nelson is no easy feat — so make sure you find a great literary agent before you go ahead and submit!
3. Waterbrook & Multnomah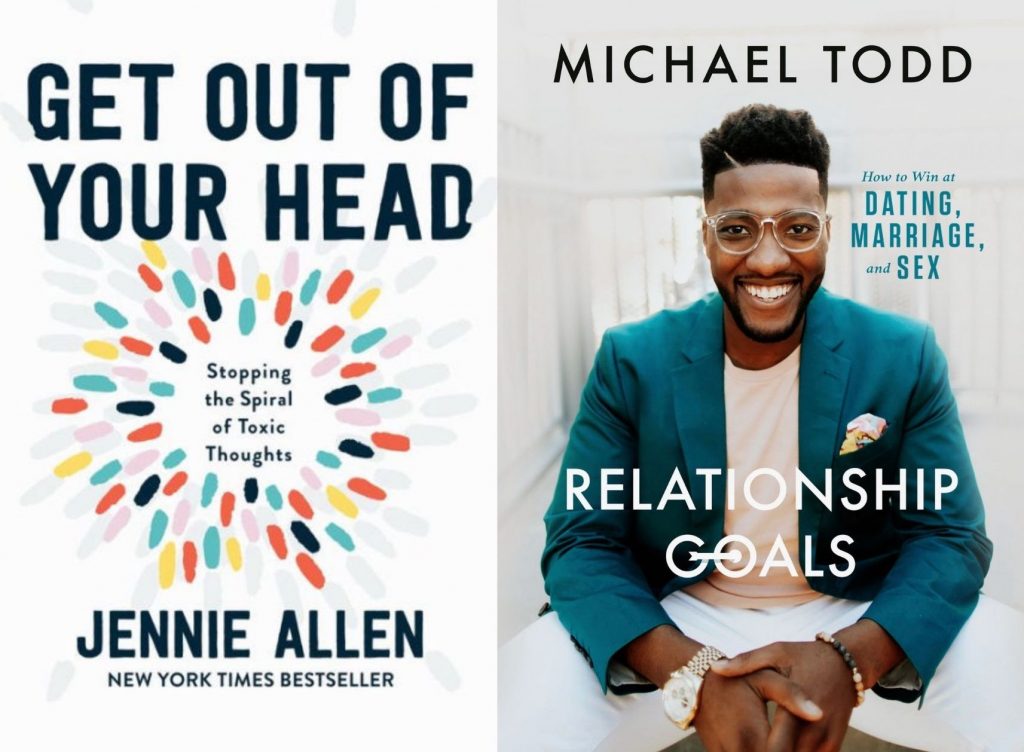 📚  Known for: Books that draw on the Bible in both innovative and timeless ways
📝  Accepting unsolicited manuscripts? No, view guidelines here
This Penguin Random House imprint leverages the benefits of the largest English-language publisher in the world, while continuing to foster a small company atmosphere. Waterbrook and Multnomah is one imprint with two fronts: although both are committed to a Christian perspective (and feature a stellar roster of bestselling authors!), they each have a distinct focus. Waterbrook is looking for titles that "inspire readers to find rich, spiritual purpose in their daily lives" — with a particular love of innovative and topical approaches to Bible study. On the other hand, Multnomah publishes timeless Christian books in areas of discipleship and spiritual growth, and dips its toes into uplifting works of fiction, like bestselling romance novels by Francine Rivers.
4. Faithwords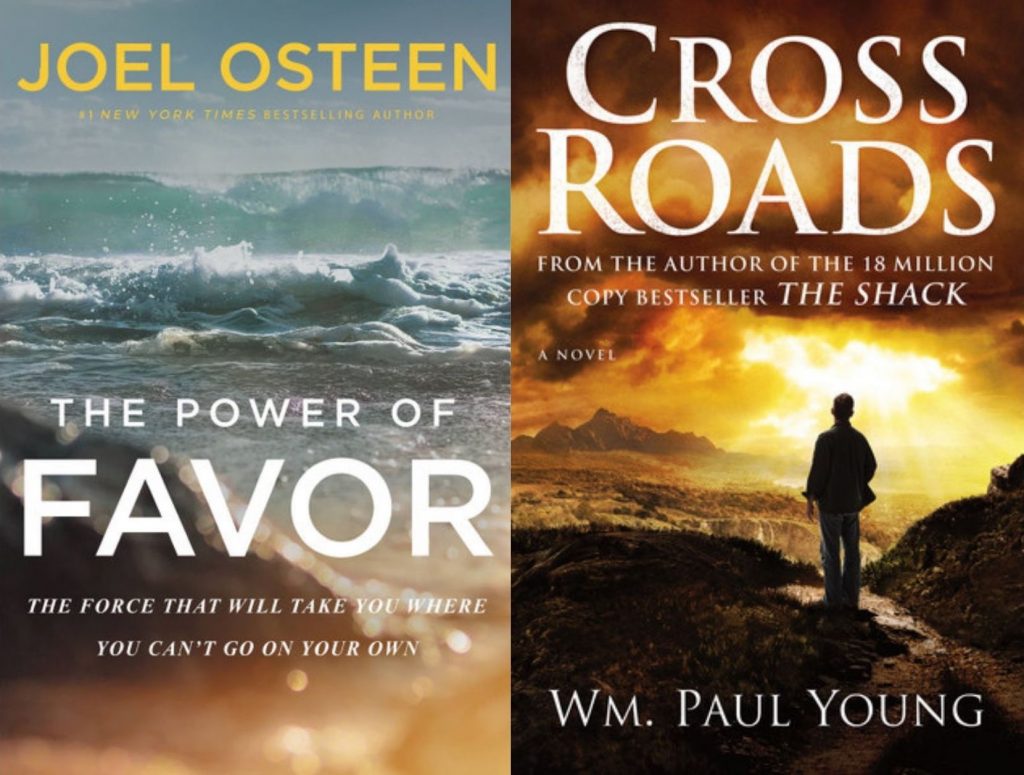 📚  Known for: Inspirational self-help books for a broad audience
📝  Accepting unsolicited manuscripts? No, see guidelines here
A division of Hachette Book Group, Faithwords is another really solid choice for Christian authors. Less conservative and evangelical than their Big 5 cohorts, this publisher looks to hit a much broader market with their Christian inspirational books. Though many of their most popular authors are pastors or Bible teachers, their nonfiction titles are best described as self-help books with a light Christian veneer. Their broad appeal means that Faithwords' books (both fiction and nonfiction) often appear on national bestseller lists. So if you want a slice of the action, take a look at their formidable backlist first — Overload by New York Times bestselling author Joyce Meyer is a great choice for busy writers feeling burdened by stress!
Get a professional to review your query letter
Reedsy's experienced editors can help you to craft a query letter that agents won't be able to resist
Learn how Reedsy can help you craft a beautiful book.
Indie Publishers
Though Big 5 imprints do acquire and publish their books solo, they're undeniably contingent on their parent companies. This is not the case for the rest of the publishers on this list, which are all independent publishers and therefore, well, independent! Often, they're more likely to take an innovative or specialized approach to Christian literature. Not to mention, many of them accept unagented submissions!
5. Baker Publishing Group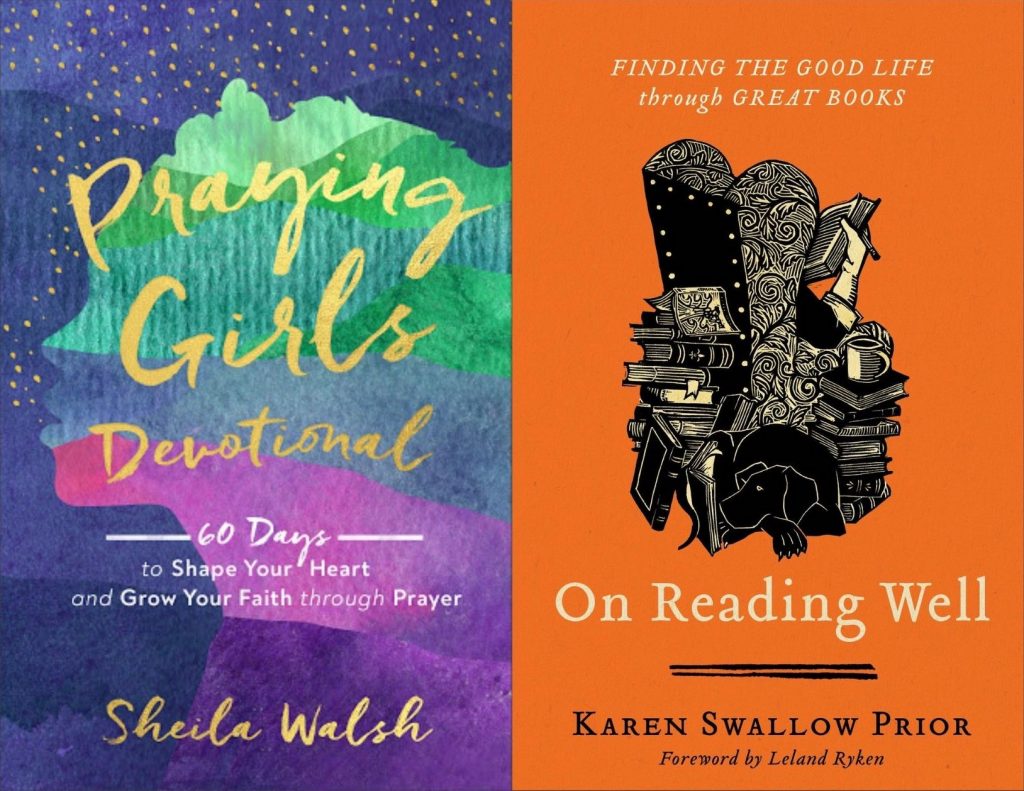 📚  Known for: Relevant, engaging books by big-name bloggers
📝  Accepting unsolicited manuscripts? Varies between imprints, see their guidelines for more information
Baker was established to "serve the diverse interests and concerns of evangelical readers" — and with six successful imprints publishing an expansive range of titles, it's doing just that! Their largest imprint, and the choice of big blogger names like Sheila Walsh and Michael Hyatt, is Baker Books — home to thoughtful nonfiction about Christian living. But if it's an academic imprint you're after, Baker Academic is looking for academics writing for other academics (it is in the name), while Baker Bravos caters to a much wider audience, publishing books with more accessible themes. It's Revell, however, that really casts its net wide, publishing religious-themed fiction that remains relevant to a secular audience.
Most Baker imprints only consider manuscripts submitted through a literary agent, but they will accept slush pile submissions through www.christianmanuscriptsubmissions.com. If you want a Baker editor to pluck you from the pile make sure you perfect your manuscript submission!
6. Bethany House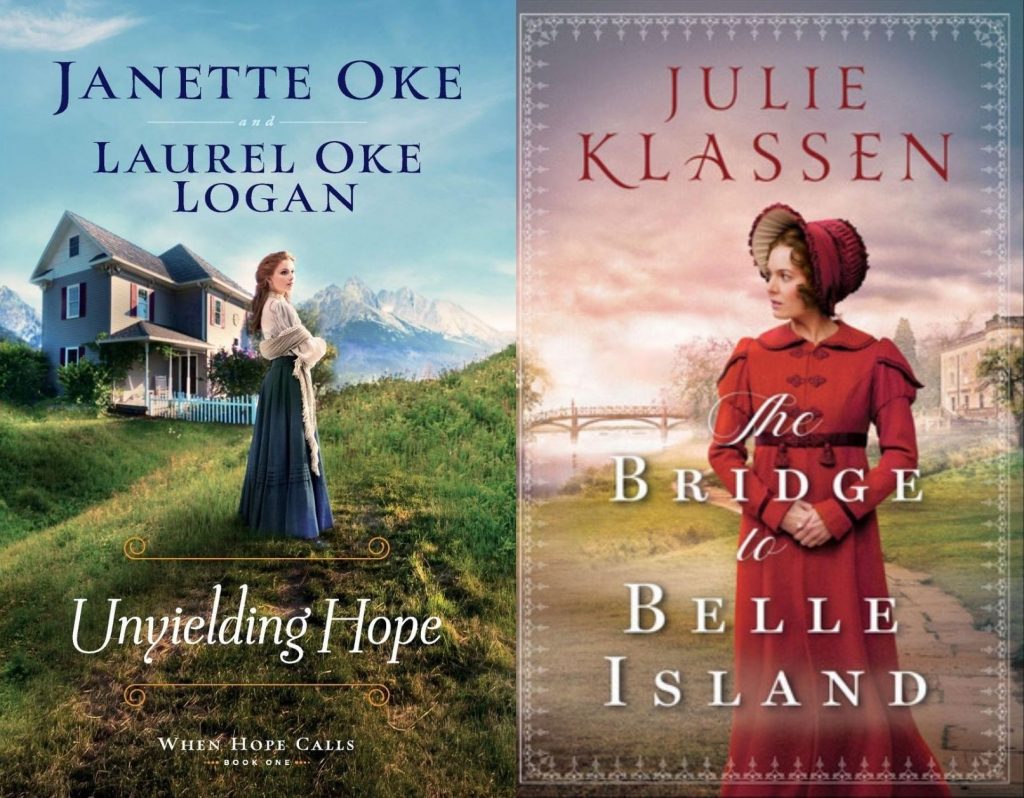 📚  Known for: Fiction for a wider audience (that can't stay away from the bestseller lists!)
📝  Accepting unsolicited manuscripts? No, view submission guidelines here
As an industry leader in Christian fiction with over 1,000 titles to their name, we thought this Baker imprint deserved a spot of its own on our list of Christian publishers. Its titles are frequently found on Christian bestseller lists, and strong religious undertones are ubiquitous, but Bethany House targets a much more general market than the other Christian publishers on this list. Alongside Amish and Mennonite romance (better known as "bonnet rippers"), they publish historical and contemporary fiction, mystery, and romantic suspense. Something to note: if you dream of seeing your book in brick-and-mortar stores, Bethany House may not be your first choice, as half of their titles are exclusively published as ebooks.
7. Dove Christian Publishers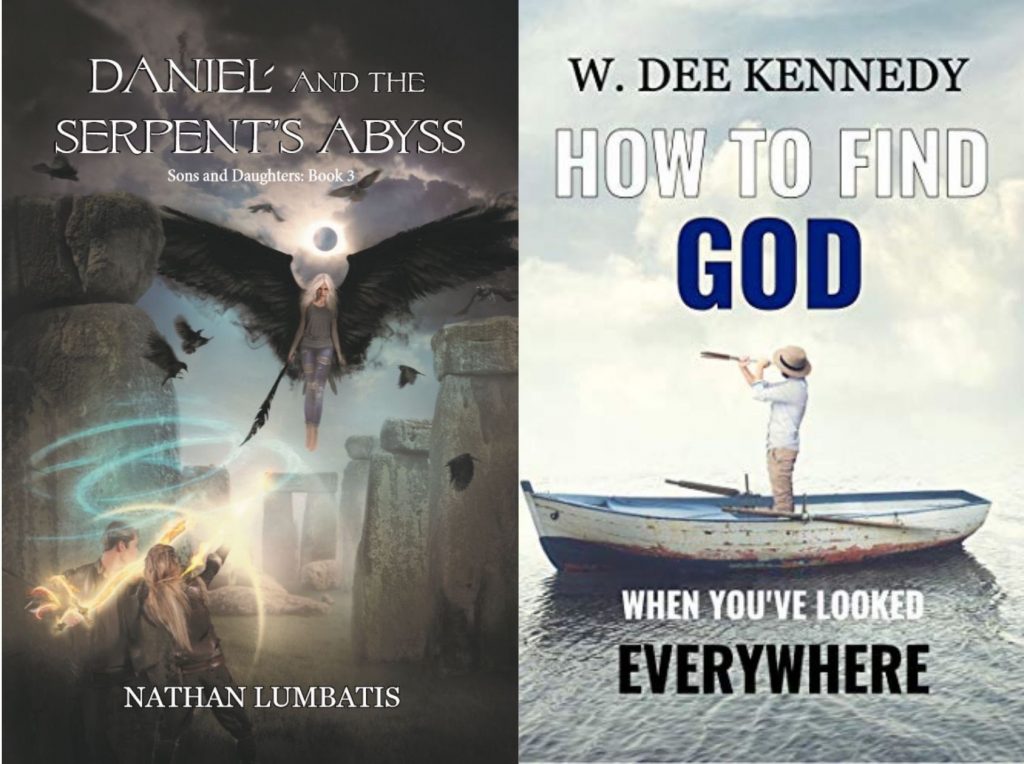 📚  Known for: Christian content from buzz-worthy authors
📝  Accepting unsolicited manuscripts? Yes, see submission guidelines
A storied publisher of Christian content, both fiction and nonfiction, Dove Christian Publishers tends to prefer authors with well-established names, a growing author mailing list, or a substantial social media following. So, if your name isn't up in lights just yet, follow this advice from former Big 5 publisher Sally Collins, and build your author platform before you submit.
Otherwise, Dove suggests you check out their newer imprint Inscript Books. The big difference between Inscript and its parent company is that their books are author-subsidized self-publications. For a first time author, a split of the cost for a split of the royalties may seem like a great idea — so long as the company has the intention of creating quality books. Lots of authors, thrilled at the prospect of landing a book deal, get burned by hybrid publishers like Dove. To make sure you can spot a disreputable publisher from a mile away, take a look at our guide to publishing scams.
8. Moody Publishers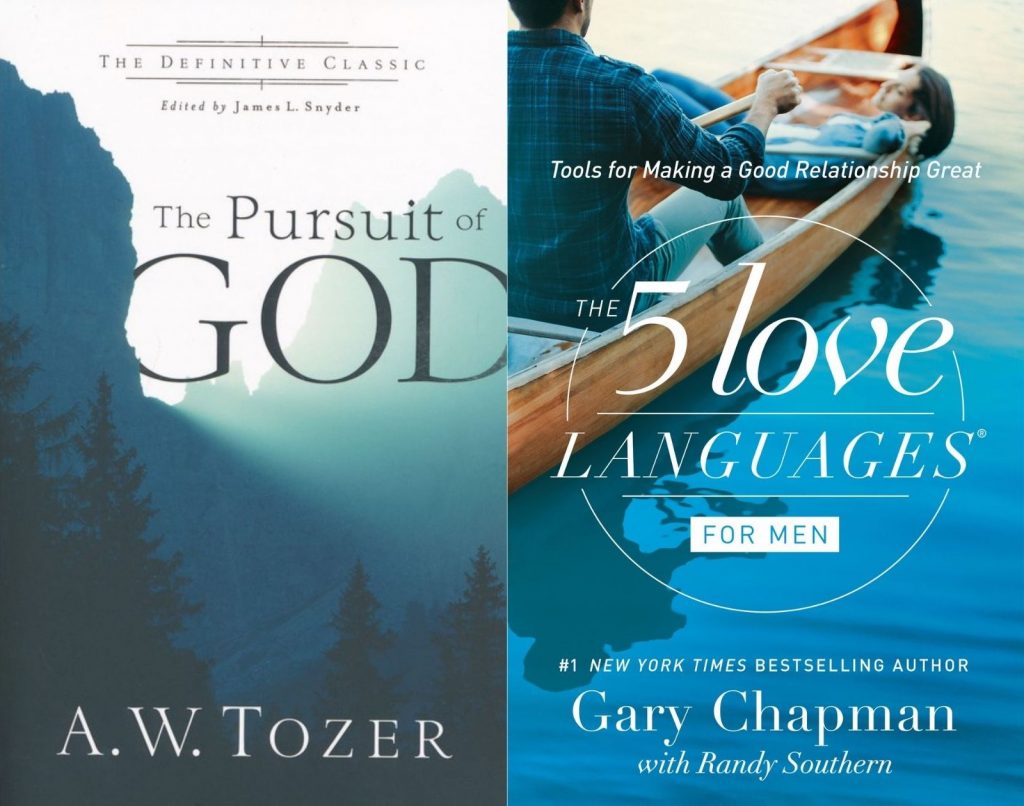 📚  Known for: Christian books that come with the Moody seal of approval
📝  Accepting unsolicited manuscripts? No, view submission guidelines here
Established way back in 1894, Moody Publishers is part of the hugely influential Moody Church and Bible Institute in Chicago — which means its reputation immediately packs a punch among Christian readers. Their publishing ventures don't let them down, either! Over their 125 year history, they've distributed more than 300 million books in a huge variety of fiction and nonfiction genres, from Bible commentary to fantasy, to children's and young adult. Of course, such a strong publishing pedigree comes at a price: to work with Moody Publishers you'll need a really good agent, so make sure you know how to write a great query letter!
9. Westminster John Knox Press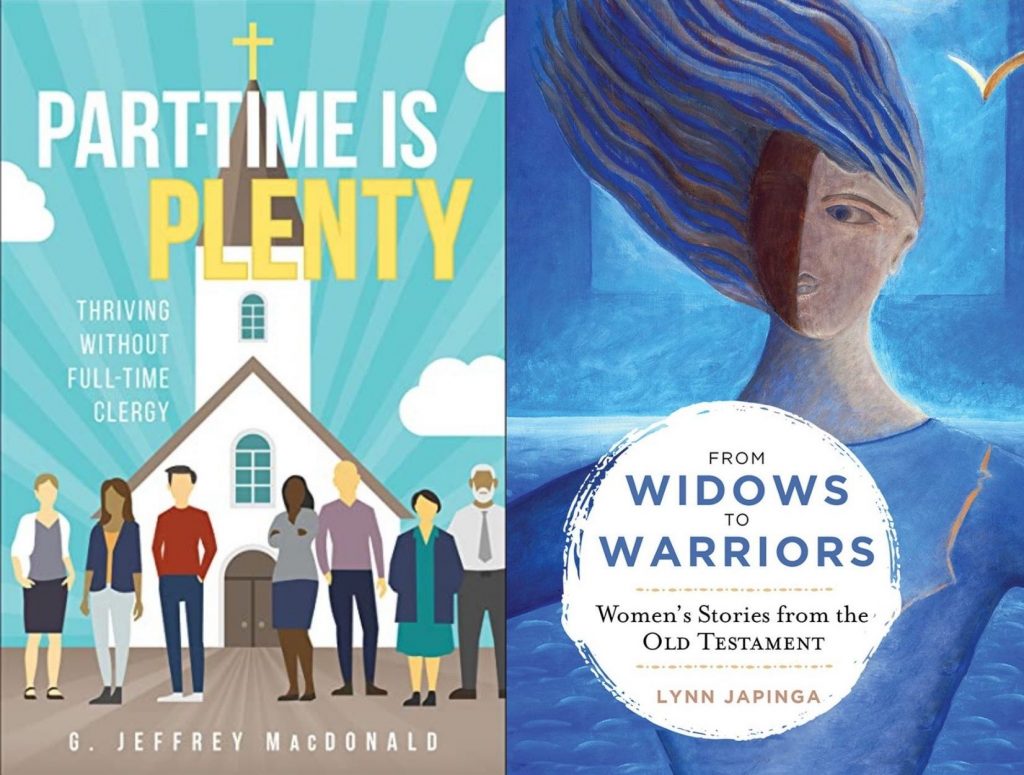 📚  Known for: Nonfiction with a progressive Christian world-view
📝  Accepting unsolicited manuscripts? Yes, guidelines here
Operating since 1838, WJK has a strong publishing pedigree. One of the more progressive publishers on this list, they publish books covering theology, ethics, worship, and more. As well as releasing for a general market, they also have an offshoot that handles academic titles, and a successful new children's imprint looking for picture books 'that reflect themes of diversity, inclusivity [and] compassion.'
One of their most popular kids' titles is No One Else Like You by Siska Goeminne, a critically acclaimed celebration of diversity. Themes of social justice and equality are reflected in their adult corpus too, with recent release Not Your White Jesus by Sheri Faye Rosendahl proving WJK isn't afraid of addressing controversial topics. They're also big fans of an outside-the-box bible retelling, so why not get those creative juices flowing and give it a shot!
10. Harvest House Publishers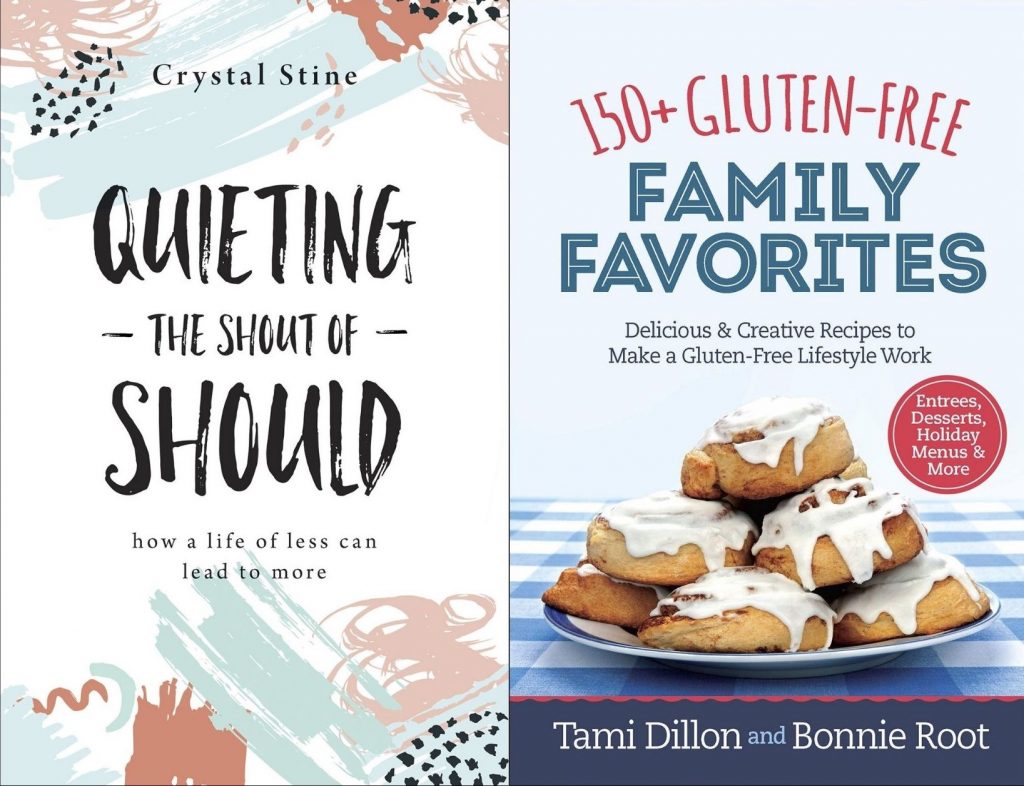 📚  Known for: Self-help, Bible resources, and children's picture books
📝  Accepting unsolicited manuscripts? No, see guidelines here
With more than 1,200 titles in their backlist and over 100 million books sold worldwide, Harvest House has a strong international record. They're looking to reach a broad audience, so favor accessible and entertaining titles. According to senior editor Steve Miller, 'a key thread that runs through many of our...books is that the world won't always be a scary place. There is coming a day when God will set things right' — so if your book contains a Christian message of hope for the future, Harvest House might just have a place for it.
They also have a children's imprint, Harvest Kids, who are on the lookout for books promoting biblical values. To get an idea of what Harvest House is about, check out Shirley Raye Redmond's bestseller Courageous World Changers, an illustrated kids book about women who answered the call of God and achieved incredible feats.
11. Inter-Varsity Press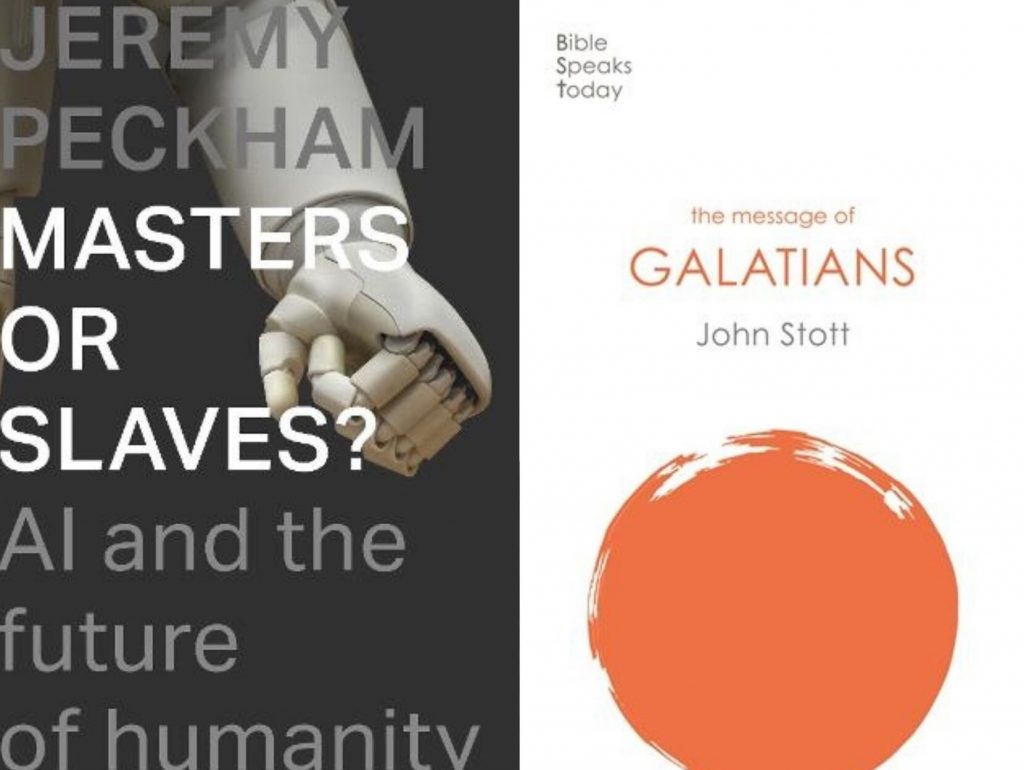 📚  Known for: Topical books engaging with contemporary culture, as well as church history
📝  Accepting unsolicited manuscripts? Yes, submission guidelines here
IVP is a little different from the other publishers on this list: it was born from a soccer match. In 1919, when Oxford and Cambridge Universities met for their annual sporting match, members of their respective Christian Unions met, leading to the formation of the Inter-Varsity Fellowship of Evangelical Unions. Their first publication was a simple pamphlet on their own history, but this UK Christian publisher has gone on to sell over a million books a year in 150 countries.
They don't publish fiction, poetry, or children's books (at least not regularly), but they look for titles 'from a diversity of viewpoints', both popular and academic in style. You might be surprised by some of the topics covered in their diverse roster. For example, check out Jeremy Peckham's Masters or Slaves? for an exploration of the religious implications of cutting-edge tech.
12. B&H Publishing (Lifeway)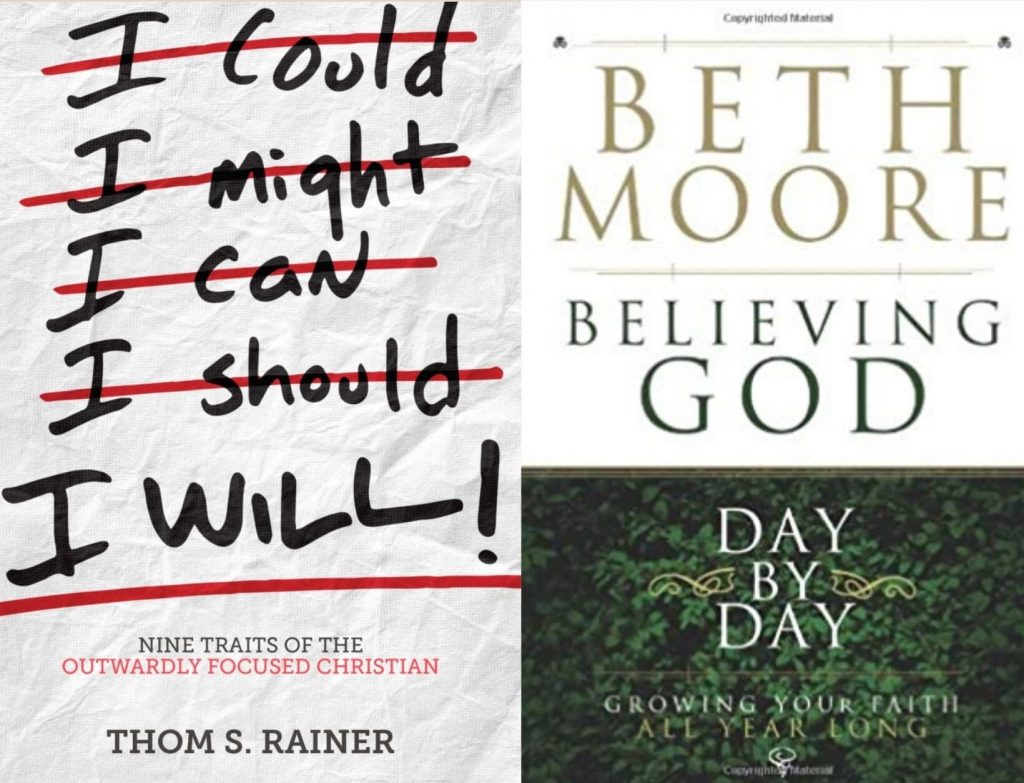 📚  Known for: Self-help and resources for modern Christian living
📝  Accepting unsolicited manuscripts? No, see guidelines here
Formerly a Baptist publisher, B&H has broadened its focus in recent years, seeking a wider audience of Christian readers. As well as their flagship B&H Books, B&H house a number of imprints, including academic, children's, and Spanish language divisions — they're the largest publisher of Spanish bibles in the US!
They're not currently open for unagented submissions, but if you've bagged a literary agent, B&H could be worth contacting. After all, they represent some heavy hitters in the Christian publishing world, including Thom S. Rainer, Bethany Moore, and Alex and Stephen Kendrick, whose 40-day devotional for married couples is a New York Times bestseller. On the kids' side, last year saw the release of one of their picture books Scarlett's Spectacles by Janet Surette, a story imparting lessons of gratitude and positivity to young readers.
13. Abingdon Press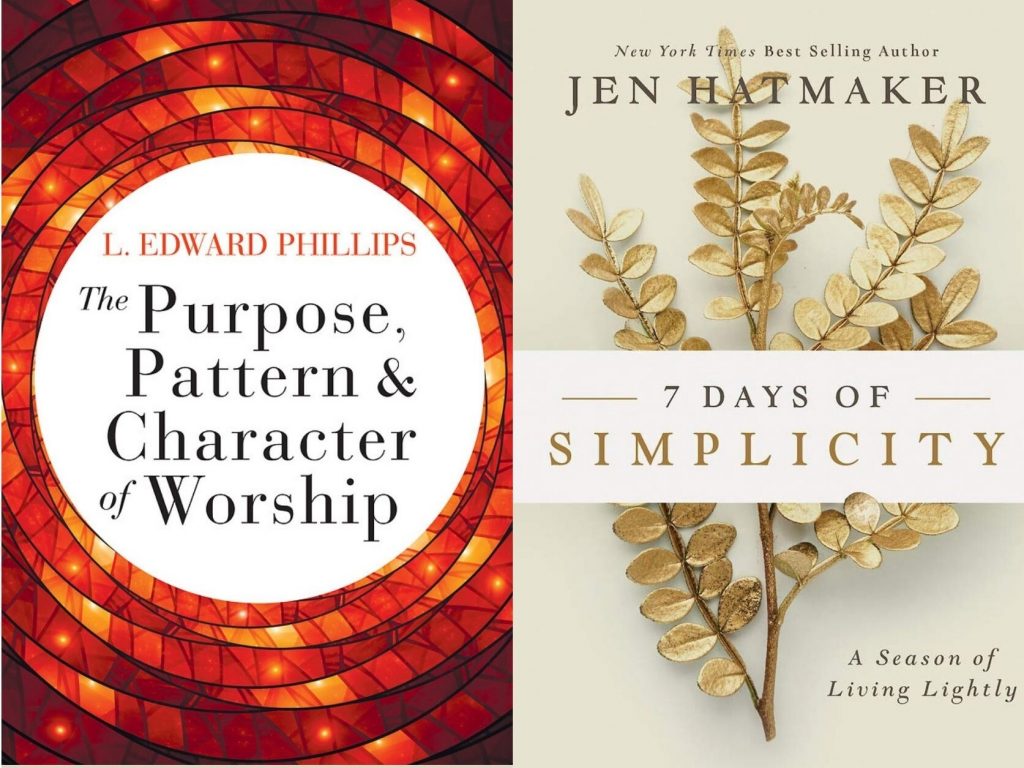 📚  Known for: Books about Christian living and leadership, for use in ministry and individual study
📝  Accepting unsolicited manuscripts? Yes, for nonfiction only — submission guidelines here
Abingdon Press knows what it's doing when it comes to publishing top-notch Christian literature. After all, their parent company, The United Methodist Publishing House, has been doing it for over 200 years! Abingdon launched as an imprint in the 1920s and mostly provides resources for church leaders and private bible study. However, you'll find a broad range of topics in the rest of their catalog — they even have a section on pets! Authors include New York Times bestseller Jen Hatmaker, whose newest gift book, 7 Days of Simplicity, explores the spiritual implications of living simply.
Although they're part of the United Methodist Publishing House, Abingdon often takes a cross-denominational approach to their work. So as long as your offering is 'thought-provoking and enjoyable', they may be interested!
14. Tyndale House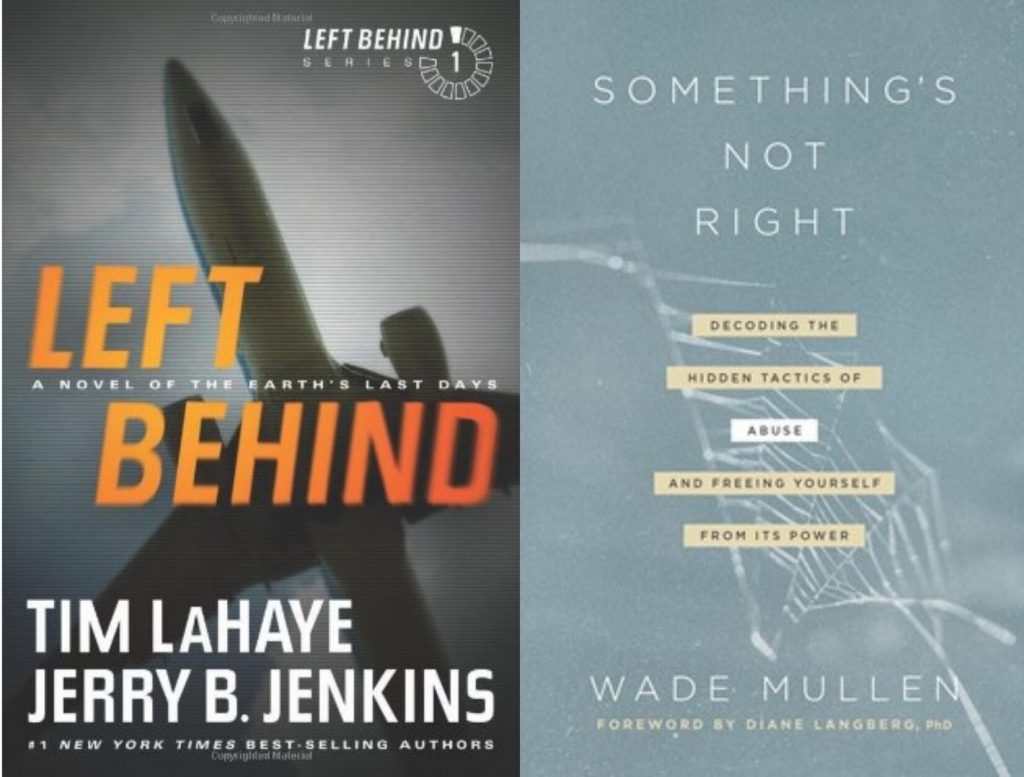 📚  Known for: Bible resources and bestselling fiction
📝  Accepting unsolicited manuscripts? No, see submission guidelines here
If you haven't heard of Tyndale House, you'll certainly have heard of some of their authors. Highlights include Francine Rivers, writer of historical romance novels, as well as Tim La Haye and Jerry B. Jenkins, whose New York Times bestseller Left Behind has had its own movie adaptation — starring Nic Cage, no less! Beyond fiction, Tyndale also publishes resources for children, as well as nonfiction books.
One unique thing about this Christian publisher is that they're also a charitable enterprise. Their profits go to the Tyndale House Foundation, whose mission is 'to support ministries involved with Bible translation, literature distribution, leadership training, and humanitarian aid'.
15. Paraclete Press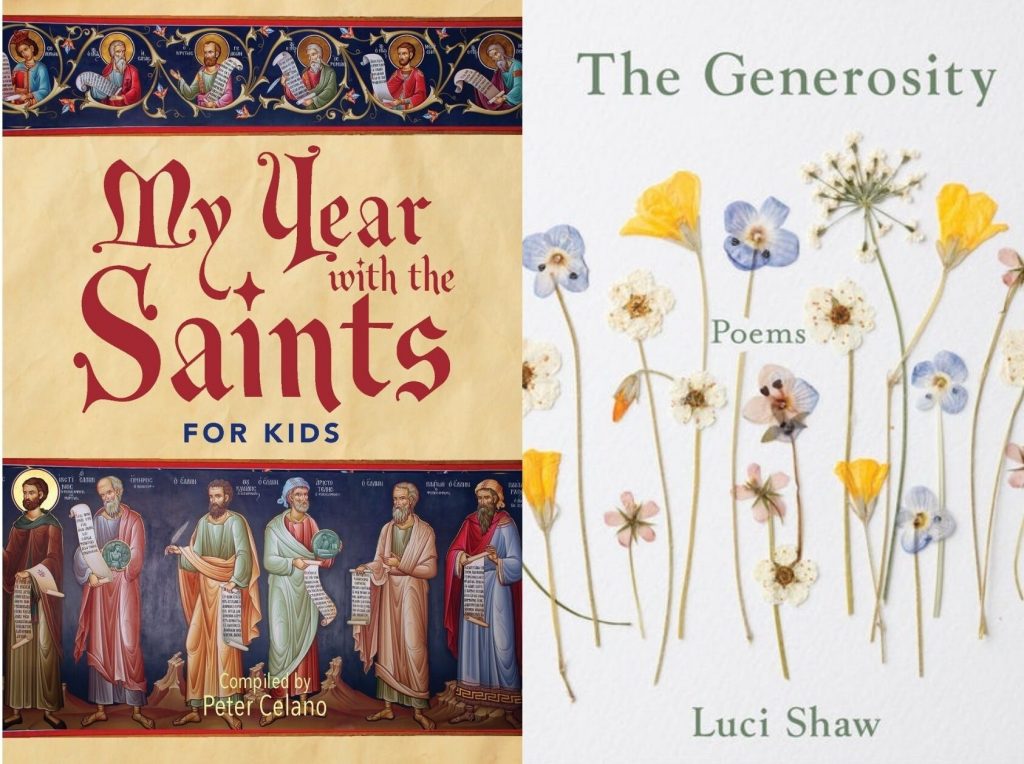 📚  Known for: Charming children's gift books
📝  Accepting unsolicited manuscripts? Yes, see submission guidelines
Although Paraclete Press are Benedictine in their own spirituality, members of other denominations shouldn't be put off from submitting to this Christian publisher: they pride themselves on an ecumenical approach and enjoy publishing work that reflects the diversity of Christian experiences.
Take careful note of their submission guidelines if you're interested in working with Paraclete — poetry is accepted by invitation only, and they're not accepting sermons or commentaries. They also tend to steer clear of current events and politics, so if your book is super topical or controversial, maybe look elsewhere (don't worry: this list has got you covered).
Be sure to check out their Paraclete Giants range, thoughtful and comprehensive guides to the greatest Christian thinkers, as well as The Pope's Cat by Jon M. Sweeney, a charming kid's book that is a departure from Sweeney's usual academic work, following the adventures of the Pope's new pet Margaret.
16. Wipf and Stock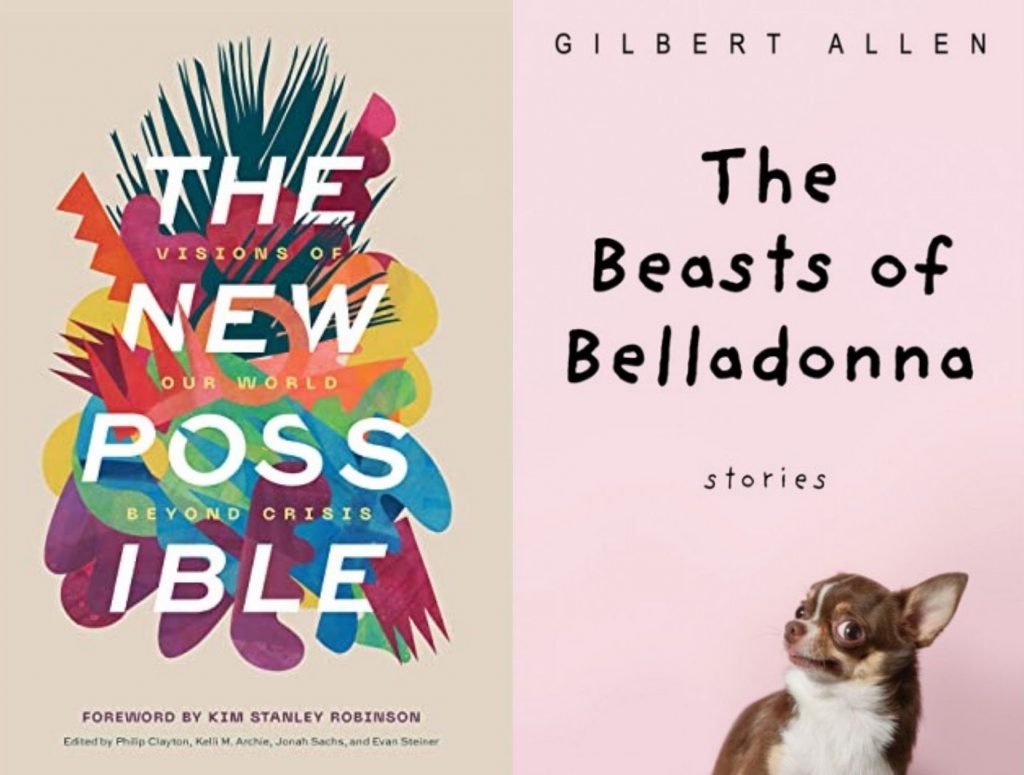 📚  Known for: A hands-on approach to publishing
📝  Accepting unsolicited manuscripts? Yes, submission guidelines here
Initially launched to protect important academic works from going out of print, Wipf and Stock now seek out new voices to publish, too. You might be overwhelmed by the number of imprints that make up this Christian publisher — luckily, they all share one email address for submissions! As a general overview, their imprints publish a mix of accessible nonfiction, scholarly works, poetry, and fiction. Slant, their fiction imprint, is relatively young and in need of expansion — so if you're sitting on an exciting fiction manuscript, consider dropping in a submission!
Wipf and Stock's main USP is their hands-on approach to publishing. Everything is done in-house, from editing to binding, and they take a keen and personal interest in the projects they take on. Among their 8,000+ title catalog, expect to find books like The New Possible: Visions of Our World Beyond Crisis, a hopeful collection of essays about the future of our planet.
17. Kregel Publications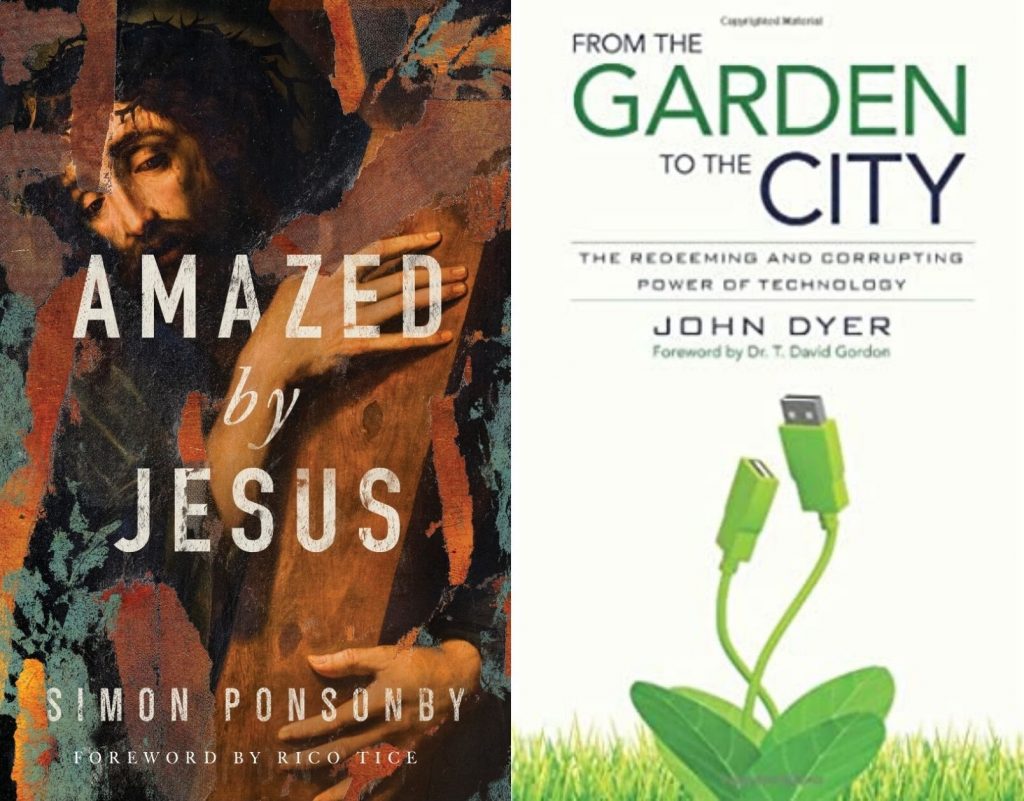 📚  Known for:  Accessible Evangelical Christian academic texts
📝  Accepting unsolicited manuscripts? No, but they review summaries from The Writers' Edge and Christian Manuscript Submissions regularly (guidelines here)
Kregel Publications was established in 1949 to meet the needs of Evangelical readers and provide professional resources for ministries and leaders. Kregel has a wide range of genres under the Evangelical Christian umbrella. Their bestsellers list is heavily populated by academic works, essay collections, and informative nonfiction — including John C. Dyer's From the Garden to the City, a discussion of the religious implications of technology, or the essay collection Vindicating the Vixens, a rereading of vilified Biblical women edited by Sandra Glahn. Authors wanting to write critically about theology and enter wider discussions within the faith may find Kregel to be a good fit.
18. Eerdmans Publishing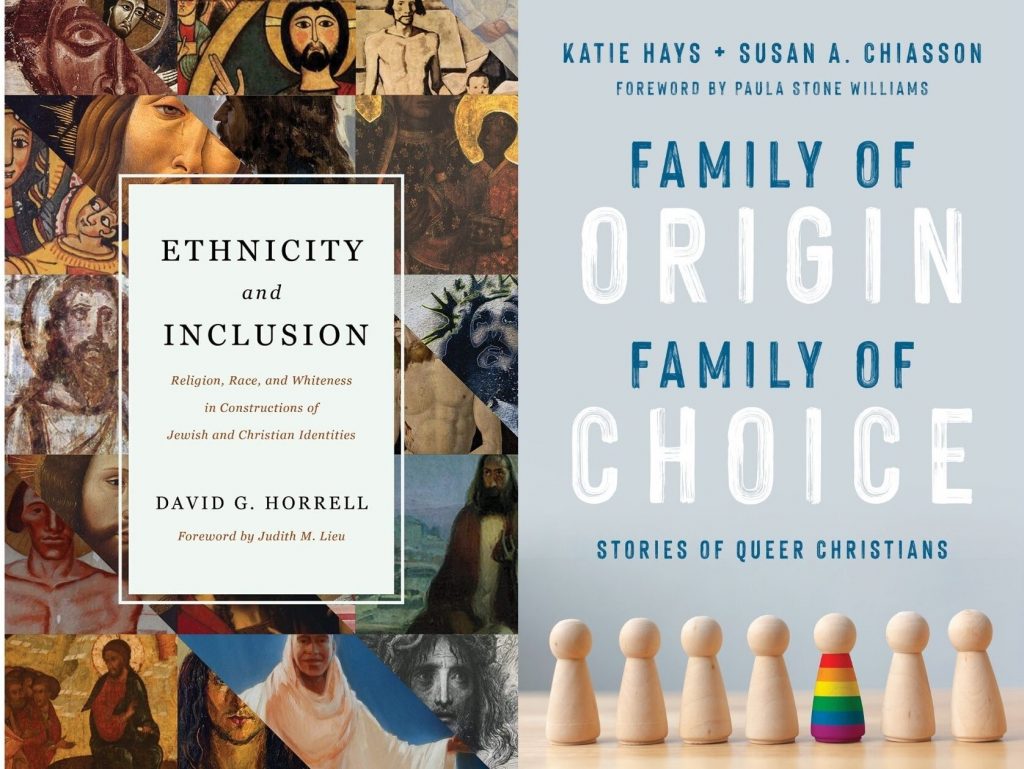 📚  Known for: Critical discourse on social justice and current events from minority & POC Christian perspectives
📝  Accepting unsolicited manuscripts? Yes, guidelines here
Founded in 1911 and operating out of Grand Rapids, Michigan, Eerdmans produces a broad range of titles in a number of genres and has its own children's book imprint, Eerdmans Books for Young Readers.
Eerdmans is notable for refusing to avoid controversial subject matters and for its belief that "responsible viewpoints from all along the Christian spectrum should be given opportunity for expression." After Whiteness: An Education in Belonging by Willie James Jennings and the anthology African American Readings of Paul by Lisa M. Bowens are two recent bestsellers. Several upcoming titles, such as Katie Hays and Susan A. Chiasson's LGBT+ work Family of Origin, Family of Choice, and María José Ferrada's children's book on Spanish Civil War refugees, Mexique, continue the trend. If you think your work may be too controversial or divisive for some of the publishers on our list, Eerdmans may be more interested in picking up your work.
19. The Upper Room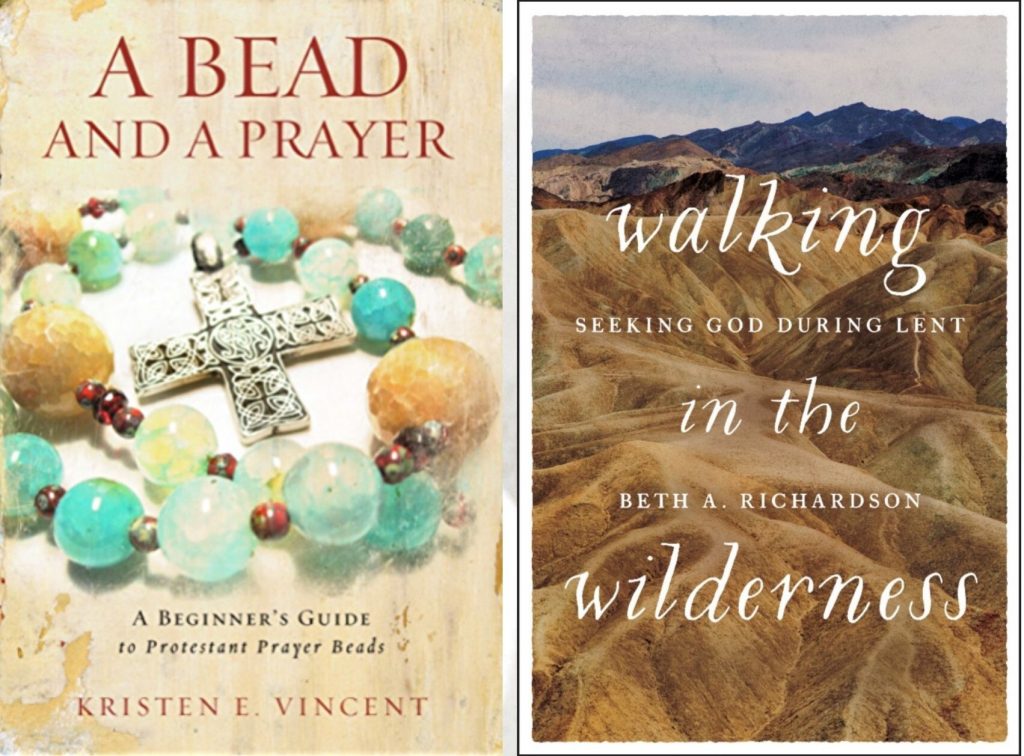 📚  Known for: Daily devotionals and prayer guides
📝  Accepting unsolicited manuscripts? Yes, submission guidelines here (no fiction or poetry)
A global ministry grown from a daily devotional guide, The Upper Room currently runs three publishing imprints. Upper Room Books publishes prayer and daily discipline resources, while Fresh Air Books targets spiritually curious readers "interested in the relevance of faith in our culture", and Discipleship Resources provides leadership and stewardship resources, primarily for United Methodist churches.
True to their history, many of the Upper Room's bestsellers are devotionals or guides to prayer, such as Kristen E. Vincent's A Bead and a Prayer, and an annual daily devotional series, The Upper Room Disciplines. So if you're looking to publish a prayer guide or devotional of your own, The Upper Room is a strong option!
20. Herald Press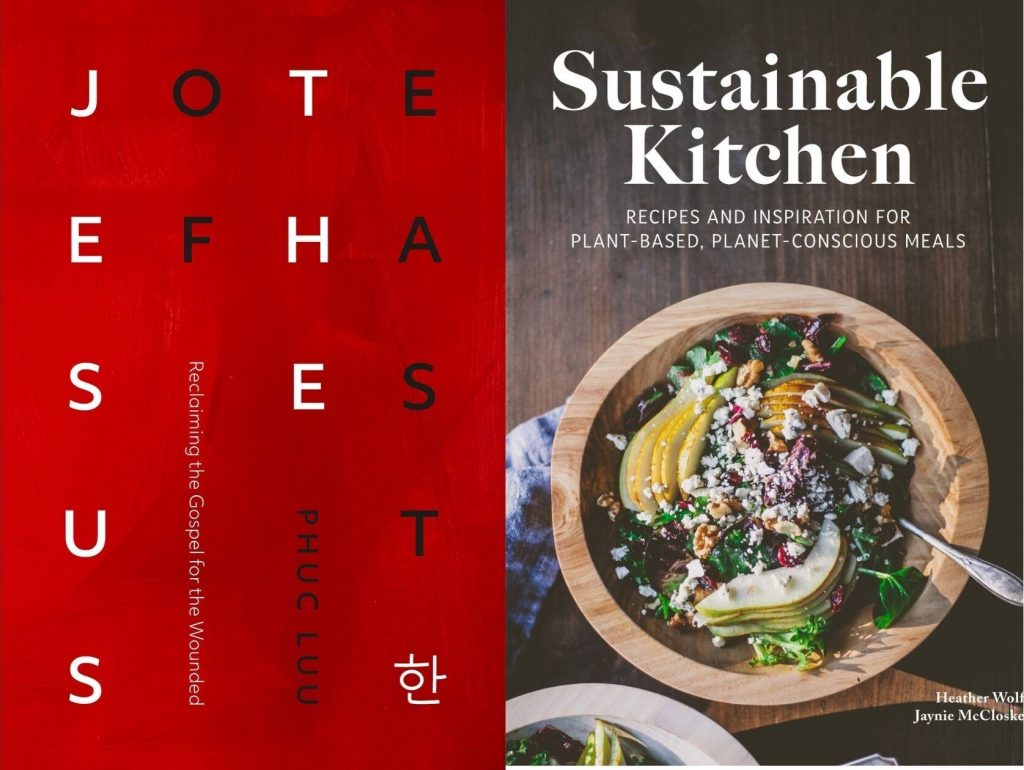 📚  Known for: An inclusive backlist acknowledging both their Anabaptist roots and mainline Christianity
📝  Accepting unsolicited manuscripts? Yes, guidelines here
A trade book imprint of MennoMedia, Herald Press has ties to the North American Mennonite Church and the wider Anabaptist community. However, that doesn't stop them from "actively seek[ing] authors both from within and outside the Mennonite and Anabaptist traditions."
Herald Press is embracing social justice, activism, and inclusivity, with recent titles including Phuc Luu's Jesus of the East, a re-narration of the life of Jesus from an Eastern theological perspective, and Dennis R. Edwards' Might from the Margins, a call for minority religious leadership. Herald also has an unexpected niche in cookbooks, with Jaynie McCloskey & Heather Wolfe's Sustainable Kitchen being the newest addition to the ranks. If you're trying to get your culinary creations out there, check out our guide on how to publish a cookbook.