Ben Galley is a bestselling, dark fantasy author from the UK. He is the author of the epic Emaneska Series, and a new western fantasy series, the Scarlet Star Trilogy. Ben's story is about turning his fantasy novel, The Written, into a graphic novel — and how Reedsy's professional formatters helped him on the way.
This is Ben's story
Three and a half years ago I had the idea to adapt my debut epic fantasy, The Written, into a graphic novel. With the help of Kickstarter (and 166 backers), I raised £5,617 for The Written Graphic Novel — and a quick 17 months after launching the project, I hit the preparation stage. To give you some background, I'm sort of an expert in self-publishing. I tour the UK, teaching fellow authors how to self-publish books — but graphic novels were new territory for me. I usually do all the typesetting for my print books, however this time, there was a steep learning curve. As the reading experience is critical for any book, I would always recommend working with a professional. That's why I took my own advice this time around and hit up Reedsy to find the perfect technical formatter for the job.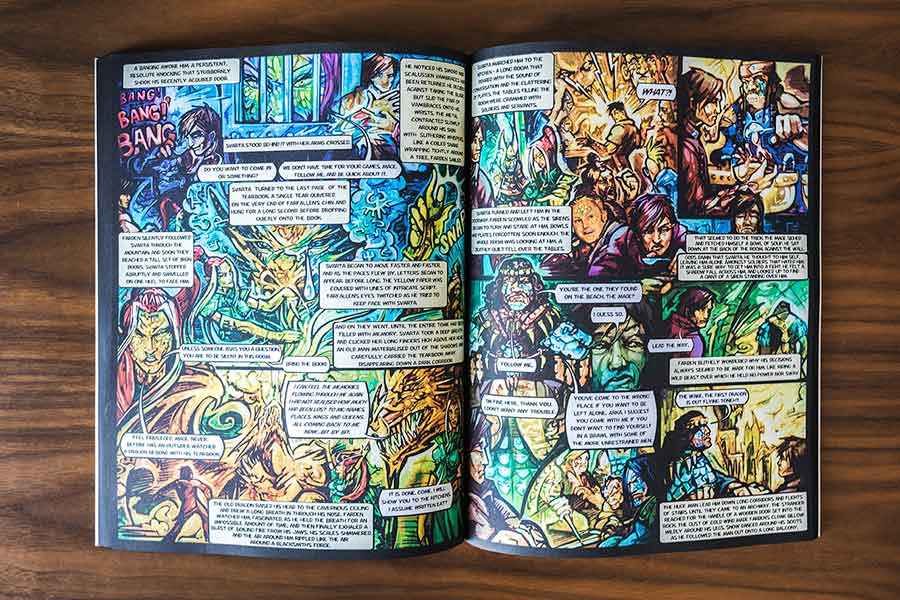 Finding a professional to format my book through Reedsy
I searched through Reedsy's marketplace and started building a shortlist of formatters, reviewing their prices and skills. I eventually decided on a professional based in Exeter. She lives, incidentally, just a four-hour drive from my home in Brighton — but really, I could have chosen someone from anywhere in the world. From our introductory chat, to exchanging all necessary files, to the final stage of amendments, it took my formatter about three weeks to finish the job. The whole experience was really straightforward, as everything went through Reedsy's simple dashboard: the messaging, the file transfer, and even the payment. I was given two professional-looking file formats that I could upload straight to eBook retailers such as Amazon, Kobo, Google Play, and iBooks. Trust me, these are hefty files, but they went straight onto the storefronts with zero problems. I wish I could regale you with a tale of the ups and downs of formatting a book, but it really was that straightforward! And I really couldn't be happier with the result.
The Written Graphic Novel is available in paperback on Amazon.