In Gaza, I Dare to Dream: Writing a Memoir from Occupied Palestine
Rana Shubair is a writer from Palestine specializing in English language training, testing, and translation. Her first book, In Gaza I Dare to Dream, is a powerful memoir detailing everyday life within the Gaza Blockade.
I discovered my passion for writing at the age of 12. I'd buy a stack of paper and sit at the back of the school auditorium, scribbling down my thoughts. As a babysitter, I would write poetry for hours, long after putting the child to bed. It was a way of collecting my thoughts; I could express my feelings, if only to a diary. Over the years, I bought many locked diaries and wrote in them every day. It was my retreat, my passion, and my remedy.
My country has been a place of turmoil for the past 68 years. Denied basic human rights like freedom of movement and access to proper medical care, the daily struggles we Palestinians endure under the Occupation is almost unbearable. In the city of Gaza, we have been under an Israeli-imposed siege for ten whole years now, locked in a big open-air prison and denied a normal life.  These harsh conditions pushed me to voice my thoughts, igniting a desire to speak to the outside world.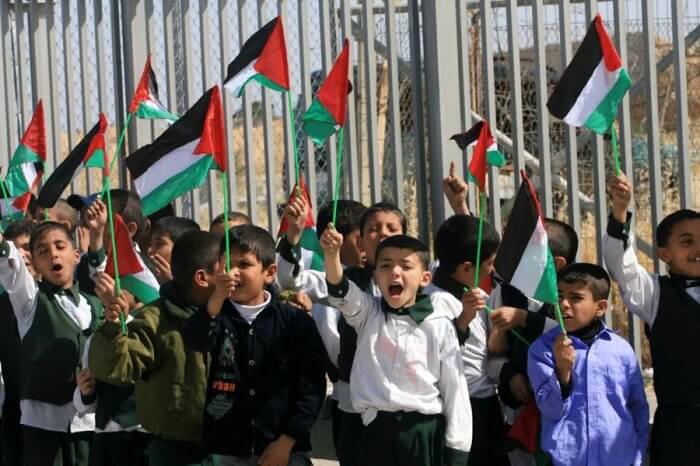 Writing a book is an adventure I had not imagined for myself until four years ago. I had written some articles and published them on various news websites, but I still felt that something was missing. Deep inside I knew that I wanted to say something to the world to make a difference.  After reading the posts, my younger sister, Reham, called me from the USA and said: "Rana, you must focus on your writing. You have to write a book." To be honest, that thought had never crossed my mind — authoring a book seemed like a far-fetched dream!
My book tells the story of my people, my family and I and how we go about our daily lives under severe conditions. I wanted to show the world that we are a life-loving people with hopes and a desire to pave the road to a better future for our children,  despite the odds we face. I acknowledge the fact that there are many misconceptions about the people in Palestine and their conflict. Who and what we are is so often misconstrued, so I wanted to give the readers the perspective of an ordinary person living here. Sometimes we win, and sometimes we get knocked back, but one thing is for sure: we never give up hope. These are the stories I have longed to spread outside my country so that our fellow brothers and sisters in humanity can one day stand with us.
So I set out to carve my path and began my long journey. The greatest challenge I faced was finding the confidence in myself — a daunting task when no one cares about your passion except you. Not knowing who to turn to, I tried to educate myself from the internet, but I quickly felt lost, like a child on her first day at school. There were many questions on my mind like: Where do I start? At this point, I didn't know much about indie publishing, so my first thought was that I needed to find a publisher. I contacted traditional publishing houses, which turned out to be a complete dead end. I didn't get a single response, and it infuriated me. I kept asking myself: how can they just ignore people like that!
Everything changed one day when I came across a website called Shelf Help, which offers lessons on self-publishing. Without hesitation, I contacted the website and booked a session. As soon as I finished the course, I felt so relieved and rebuked myself for having delayed it for so long. Shelf Help's Ben Galley provided me with a step-by-step guide to the self-publishing journey, and the first place he advised me to head to was indeed Reedsy.
I was fascinated by the services Reedsy offered. It was like discovering a cure for a chronic disease. I no longer felt lost or defeated. I signed up for the website and became part of the Reedsy family. Of course, being new to the publishing business, I had lots of questions that the Reedsy team generously answered. They helped me connect with editors and book designers and replied to every question I had. It was then that I believed my book was going to be safe with them.
I bought three services from Reedsy and in all three I can say my experience was gratifying. The first service was getting an editorial assessment with a talented editor, Rachel Small. It may sound strange, but when Rachel sent me the assessment, it was like receiving a secret love letter. I printed it out and reread it over and over, smiling to myself. It was the first positive acknowledgment I had ever received for my project, and it made my day. I felt a powerful force forming inside me, boosting my confidence and my will to go on. It was a lonely mission for me on the ground here, but out there in cyberspace, I started to form connections which would eventually make my dream come true.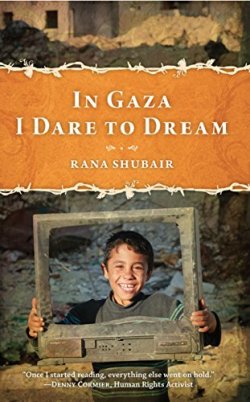 I can't end this post without mentioning my book and cover designer, Domini Dragoone. What I loved most about her was her sincerity and enthusiasm for my project and the help she gave me beyond her design work.  Here is what she had to say about my manuscript: "I'm very moved by your book and hope it gets into the hands of many readers; I feel like your story has the power to inspire such compassion and understanding, both things that the world can use a lot more of! I don't always get to work on projects with topics that I care about a great deal, so it has been a treat to work on a book that feels very important".
Now having published my first book,In Gaza I Dare to Dream, I'm happy to say that one of my dreams has come true. And I couldn't have done it without the help of some great people.
In Gaza I Dare to Dream is available on Amazon for Kindle and Paperback.