Print-On-Demand vs Offset Printing: Which Wins?
This is a guest post by Jessica Ruscello, a copywriter at Blurb, Inc. Jessica is also a writer, teacher, and photographer who makes her mark with empty coffee cups, ink spills, and red lipstick.
The last ten years—even the last five—have seen game-changing developments in printing technology. Even if print-on-demand has been around longer than that, we're now seeing these digital machines produce exquisite quality (depending on which service you use). Advanced inkjet technology now creates pages and covers that are nearly identical to those created with traditional offset printing, offering incredible advantages to self-publishers.
How can you make sure you're getting the most return out of it? Let's find out.
How print-on-demand works (in 6 steps)
Choose your format. From coffee-table books to magazines to trade paperbacks, print-on-demand is compatible with any format you'd find in a bookstore. The more copies you order, the more cost-effective customization becomes (higher volume order makes it possible to try different endsheets, ribbon markers, or cover styles). That said, standard commercial sizes and papers are readily available across printers.
Create a properly formatted book file. Your PDF (or another print-ready file) will stay with the printer and can be called up any time an order is placed for your book.
List your book on major bookselling sites. You can do this using a "print-on-demand distributor" like KDP Print (for Amazon), IngramSpark, or Blurb.
Every time someone orders your book, the order is sent to the printer. Digital printers print and assemble your book all in one place.
The book is shipped to the retailer, who forwards it to your reader. In some cases, the customer will be able to get the print book in under one hour!
Your reader pays the retailer. Your retailer will then send the net revenue to you (after deducting printing costs and retailer discounts—read more about these below).
Print-On-Demand technology: what you need to know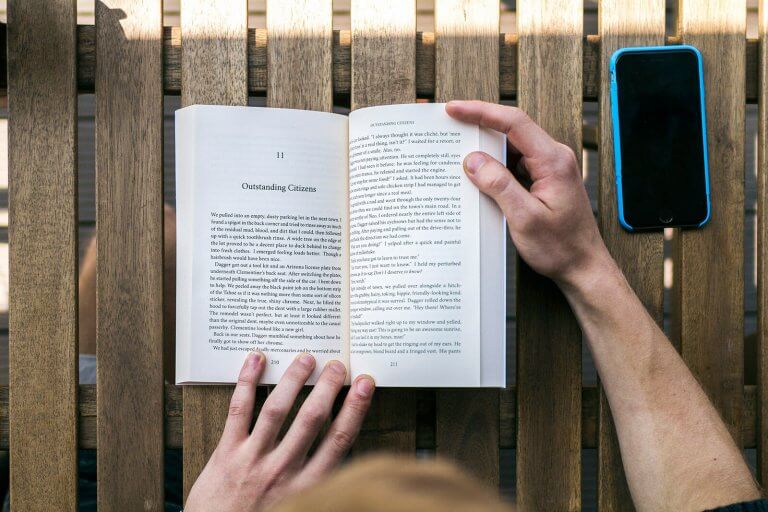 Books that are printed on-demand are still created by "presses," but this term is misleading because there are no plates in digital printing that are "pressed" to paper. Digital printing is derived from the Xerox technology developed in the 1950s, which relies on a laser imaging system for transferring image data to the paper. Early digital printing systems suffered from lower resolution (300 dpi or less), fewer colors, and slower machines, but the last 15 years has seen a revolution in equipment—more pages per minute, more colors, and up to 2400 dpi.
The variation in digital printing depends on three things: how the ink hits the paper, what type of ink hits the paper, and what kind of paper you use. For your book, you may not need to know the technical function of particular printers or ink deposit chemistry. However, here are some things you do need to keep in mind as you select your digital printing process.
Note: before you choose a printer, you'll first need to ensure that your book is properly typeset. To find out what this involves, check out this guide.
Inkjet or toner printing
An inkjet printer and a toner-based printer put ink on the paper differently. With inkjet printers, you'll likely get more vibrant colors and finer resolution for images. With toner-based printers, like copy machines, you might get richer blacks and sharper edges, which suits books that have many pages, lots of type, and aren't so concerned with resolution. As inkjet technology improves, toner printers are being used less. A printing company may not spell out the exact type of printer they use, but they may offer differences in color or black and white at different price points and quality, and this is partly why.
Type of ink
Different machines are compatible with different types of ink. Some machines use an ink that's dry, some use wet ink. Meanwhile, some inks are water resistant or fade resistant; some inks break down more easily than others. All of the above affects resolution and sharpness. If you're making a children's book that will be handled a lot, you'll want to check for ink durability. If you're making a photo book, you'll want rich colors and precision. If your book is mostly type, you'll have fewer concerns and can economize, but you're looking for deep blacks and crisp lines.
Paper type
Different inks look different on different papers, and paper type often has the highest impact on the base price of your book. Uncoated paper is less expensive, but has a rougher texture and is more absorbent, so colors don't have the vibrancy of coated papers. Coated papers keep more ink on the surface and reflect the colors back to you. Papers with different coatings can create dramatically different looks even if they were created on the same press.
The advantages of Print-On-Demand
It's less expensive up front
For self-publishers, getting your work into the world used to mean printing 1,000 copies—and an expensive proofing copy. If there were errors, you'd pay again to have another proofing copy sent. These proofs alone could cost anywhere between $100-$500—and then there's the cost of printing thousands of copies of your book, which can outpace a down payment on a Ford Focus! For print-on-demand, your only upfront cost is the price of one copy of your book, which could be as low as $10. You'll see the book in full, and you can do several rounds of proofing for a big order, all for the same price of one round offset.
It's fast
Digitally printed books are created in the same facility, without having to ship blocks and covers to different sites for assembly. Not to mention, commercial digital printing machines in themselves are incredibly fast, and getting faster. This means even larger orders can be done and in-hand in as fast as a few weeks, not a few months.
Storage and fulfillment handled by someone else
Print-on-demand eliminates that problem of thousands of books in the basement that you'll need to address and ship yourself. Books are shipped by the printer or the retailer directly to your customer, without effort from you.
Niche books stay in print longer
Digital printing allows for smaller runs, which means books that don't sell to a wide audience can still come into being, without printers suffering major losses. Small-run titles can stick around more.
No pulping waste books
This is better for the self-publisher, the printer, and the environment. Books are printed as they're ordered, so there is no waste.
Print-On-Demand distribution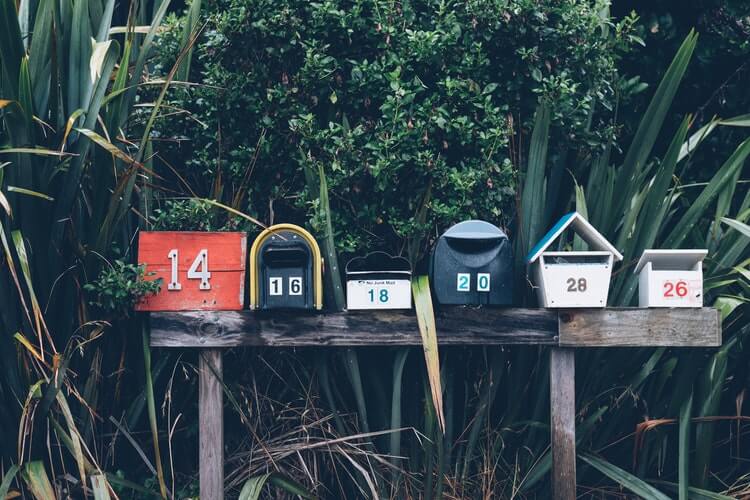 Printers like Ingram have relationships with Amazon and Barnes & Noble. (Blurb's Trade Books are printed and distributed with the help of Ingram.) Amazon commands almost a third of print book sales, so listing your book there comes with its own advantages and even credibility. You don't have to convince customers to go to these sites, and once they do, getting your book into their hands is pretty simple.
Distribution through these sites doesn't come free, however. Both Amazon (and localized Amazon sites) and Ingram (for trade books, which also reach Amazon and Bn.com) charge distribution fees and do their own markup, referred to as a "Wholesale Discount." The "discount" is the markup amount distributors add to your book. It's usually a percentage of your retail price and any fee.
Ex. 1: Children's Book
Photo books are a format type that have the richest color printing, so they are often used for Children's Books. A Standard Landscape Photo Book through Blurb with a hardcover ImageWrap and 30 pages will cost $41.99 to print, and Amazon's fees for that book are $1.35 + 15% of the retail price. If your markup is $5.00, that photo book would be $55.38 on Amazon.
$41.99 print cost + $5.00 profit +$1.35 distribution fee +15% Wholesale Markup = $55.38 Retail Price
Ex. 2: Hardcover Novel or Trade Non-Fiction
Trade books are a format type that lend itself well to selling, so they are often used for novels and poetry books. A 6x9 in. Trade Book with a hardcover ImageWrap and 350 pages will cost $16.25 to print through Blurb, and Ingram's fees for that book are about 36% of the retail price. If your markup is $5.00, that trade book would be $28.90 per copy in the Ingram Catalog for book retailers.
$16.25 print cost + $5.00 profit +36% Wholesale Markup = $28.90 Retail Price
Print-On-Demand vs Offset Printing
Offset printing is older technology that uses plates which transfer an image onto a rubber "blanket." Afterward, that image is transferred onto a sheet of paper. It's called "offset" because the ink is not transferred directly onto the paper, but the plates first.
So many variables affect the cost of an offset order (such as customizations and overseas printing), it's difficult to compare POD and offset for the same book. However, it's possible to reduce your per-copy cost by as much as 40% by printing offset. There are also more opportunities to design and shape the book in specialty ways. As we'll see below, this older printing method has its own advantages, especially for larger orders.
Lower cost per copy, higher cost at the outset
Printing offset means ordering at least 1,000 copies of your book. But this way of printing, especially with an overseas printer, is hands-down the lowest possible cost-per-copy. You just have to finance a large order. Without negotiating warehousing and fulfillment with your distributor, these tasks are also up to you. Printing offset means the highest possible margin, but you also bear the largest burdens for up-front cost and distribution.
Setup fees
Printing offset follows the older printing methods of page creation, cover creation, and assembly. Your printing plates will need to be custom-created, so the creation and setup of plates gets factored into your proof copy.
More customization
Because the plates, trimming, covers, and even materials are individually set-up, these large orders make it more cost-effective to make your project look and feel exactly as you like, since the setup fees have already been costed out. This means more possibilities for specialty trim sizes, paper types, and cover types. Cost-effectiveness (and therefore feasibility) for customizations increases as orders exceed 1,000 copies.
Brick-and-mortar consignment retail possibility
Self-published books come with their own challenges when contending for shelf space, but an offset order creates enough inventory for stocking local establishments. You might not be able to get on the shelves of national chain brick-and-mortar stores, but you can approach local bookshops or other relevant stores to carry your book on consignment (for a portion of your sales).
Possibility for in-person and event sales
Offset orders yield the inventory to follow up speaking engagements or events with a printed-take home piece for your audience, and a built-in bookselling opportunity for you.
Control over distribution
If you'd like more options to manage your own distribution, or if you would like to offer signed copies and do your own fulfillment, on offset order puts you in charge and stocks you up.
The offset difference
People enjoy the customization possible with offset, but what's really compelling about an offset order is the effect it has on the cost per copy. You can estimate the single copy price through Blurb with your paper type, page count, and cover type with the pricing calculator. Any actual order would require a talk with Client Services about the specifics of a project.
Take a look at the effect of ordering offset on the two projects we listed above:
Children's Book

100+ Client Services Pricing - $19.50/copy (Not including taxes of shipping)
1000 Copies Offset Printing - $10.00/copy (Includes approximate shipping to US)*
*digital printing - 4 weeks with proofing; offset printing 12-13 weeks to delivery
Novel or Non-Fiction Trade Book

100+ Client Services Pricing - $16.00/copy (Not including taxes or shipping)
1000 Copies Offset Printing - $7.50 /copy (Includes approximate shipping to US)
Don't overlook offset printing because of the large upfront costs, and don't overlook print-on-demand, which offers greater speed, quality, and innovation than what has been available at any other time in print history. Whichever one's better for your project, there's no doubt that print-on-demand has done so many exciting things for book-makers, creating more options for beautiful end products.