How to Become a Writer: 7 Steps for Starting a Writing Career
The Nike ethos is often referenced in talks of how to become a writer: just do it. In other words, all you need to do to become a writer is to write. Though meant to be encouraging — and not incorrect — this statement can feel a little glib. Surely Hunter S. Thompson and Margaret Atwood did more than just write to establish themselves as literary successes?
If you're looking for actionable advice on how to launch a writing career, you've come to the right place! This post breaks the process down into seven steps, from what kind of qualifications you might need to tips for staying motivated.
Let's dive into Step 1…
Step 1. Decide what kind of writer you want to be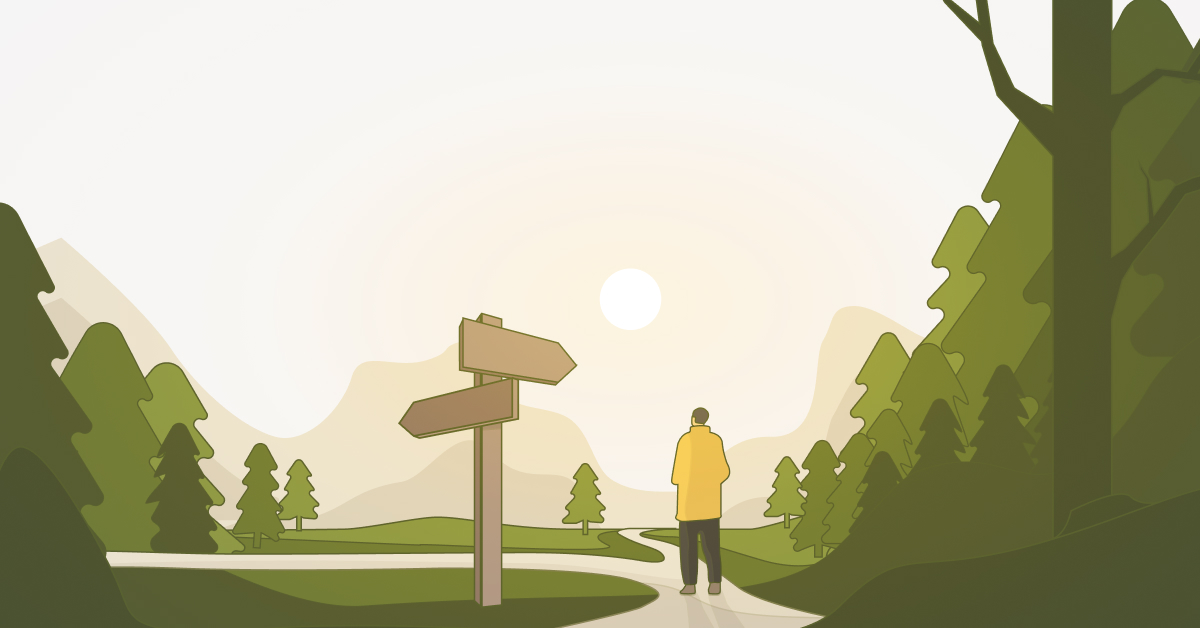 While 'novelist' might be what most people think of when imagining a writing career, that's not the only option. Here are some of the paths you can take to become a professional writer:
Novelist — writes fiction novels.
Nonfiction author — writes nonfiction books, such as self-help, cookbooks, business books, etc.
Journalist — writes for newspapers and magazines. Requires dedicated research skills, the ability to be objective, and to comply with strict deadlines.
Columnist — writes for newspapers and magazines. Unlike journalists, columnists offer their subjective opinion and insight on current events.
Copywriter — writes marketing copy for brands, companies, or organizations.
Technical writer — turns complex jargon into concise information that users of a product or clients of a company can clearly understand.
Web content writer — writes blog posts and articles for brands, companies, or organizations.
Ghostwriter — writes content on behalf of other people or organizations. Learn more about becoming a ghostwriter here!
Grant writer — writes documents to help organizations seeking grants.
Of course, you don't have to pick one lane and stick solely to it. There's no rule that says technical writers can't go on to write romance novels. However, at the outset, you want to narrow your focus so that you can really finetune those specific writing skills, and, depending on what type of writer you want to be, seek out the appropriate credentials. And on that note...
Step 2. Get the appropriate credentials (if applicable)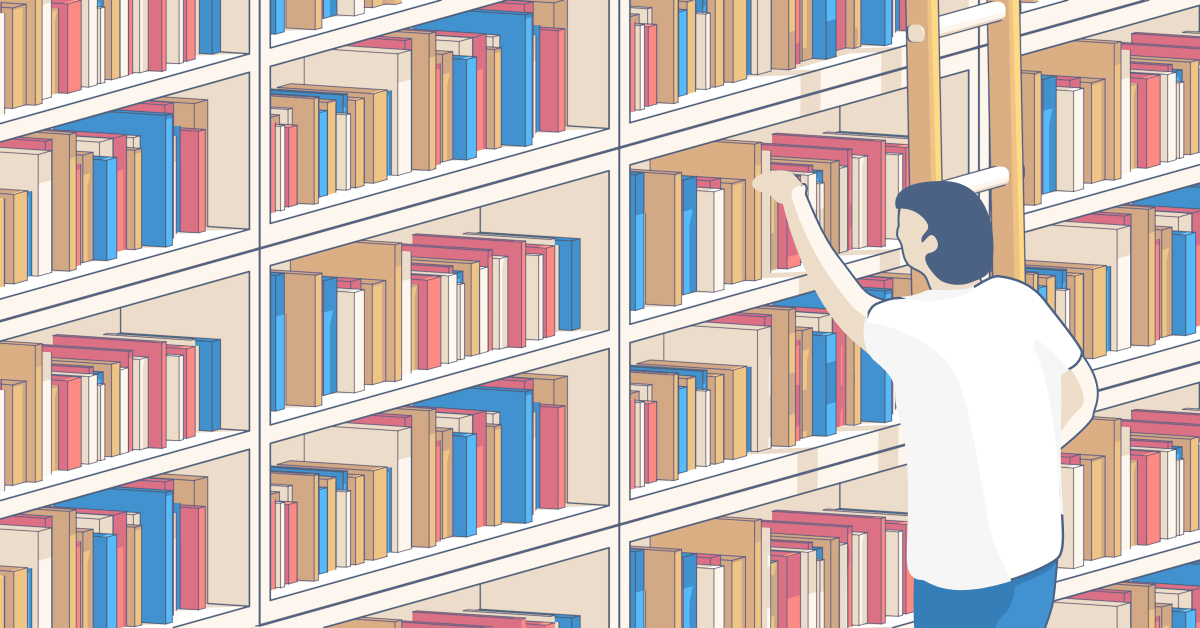 Becoming a writer can be a lot more nebulous than other career paths. Professions like teaching or dentistry tend to come with reassuringly straightforward directives: go to school and get the necessary, clearly established credentials. But for writers, the relevance or necessity of academia is a contentious subject, especially depending on the kind of writing you want to do.
Let's take a look at the different levels of education and what types of writers they might be relevant to.
PhD
A PhD in creative writing is only necessary for people who want to teach literature or writing at college or university levels.
MFA
After getting a Masters of Fine Arts in Creative Writing at the acclaimed Iowa Writers' Workshop, Flannery O'Connor went on to become a pivotal figure in the Southern Gothic genre. Bestselling author Rachel Kushner got her MFA at Columbia University. You needn't look too hard to find examples of authors who emerged from MFA programs to establish glittering literary careers.
Then again, you can find just as many authors who didn't study anything related to writing and worked decidedly unliterary jobs before making it big  — like Charles Bukowski (postman), Haruki Murakami (jazz club manager), and Harper Lee (airline ticket clerk).
Becoming an author of fiction doesn't require any specific credentials beyond the ability to write (and market) a great story. Pursuing an MFA can certainly help you develop your craft and put you in contact with other established and aspiring writers, or lead you to some creative writing gigs — but it's not a shortcut to a successful career. In addition, the majority of MFA programs focus on literary fiction, creative nonfiction, and poetry. So if you want to become a writer of genre fiction, an MFA is likely not a necessary stepping stone for you.
Bachelor
Again, you can find examples of many great fiction authors who completed degrees in English or Literature, such as Sally Rooney, John Green, Toni Morrison, Aravind Adiga, and Stephen King. But as stated above, post-secondary education is not a required credential of becoming a novelist.
If you're hoping to become a nonfiction writer, however, academic qualifications can become more important.
Outside of creative nonfiction, success as a nonfiction author relies upon your authority of a specific subject matter and therefore necessitates some sort of resumé proving your credentials. That might be a degree or ample experience in the relevant field. Imagine yourself picking up a nonfiction book and turning it over to read the author bio. What kind of credentials would assure you this is someone who knows what they're talking about?
In terms of journalism, most news outlets will require applicants to have completed a Bachelor's degree education before adding them to payroll. While majoring in journalism is certainly a sound option, it's typical to double-major or major-minor in a combination of journalism and the field you're interested in writing about.
Associate
An associate degree typically lasts two years and can be more industry-focused than a Bachelor's. If you're hoping to become a copywriter or web content writer, pursuing an Associate degree in media, marketing, or writing might be a good way to begin laying the foundation of your career.
Certificate
Certificates are short-term programs that provide foundational education and skills-based training. They typically last a few weeks to a few months, and, as with the Associate degree, it's a good option for aspiring freelance writers.
While not all kinds of writing careers require specific degrees, seeking relevant, formal education certainly won't harm your career. That said, with the written word nestled comfortably in the digital landscape, it's more important than ever for writers to seek out opportunities and to start building their resume. At the end of the day, applying to be a columnist for a magazine with a list of previous publications on legitimate sites will likely hold more weight than an English degree and no prior writing experience.
And on that note...
Step 3. Look for opportunities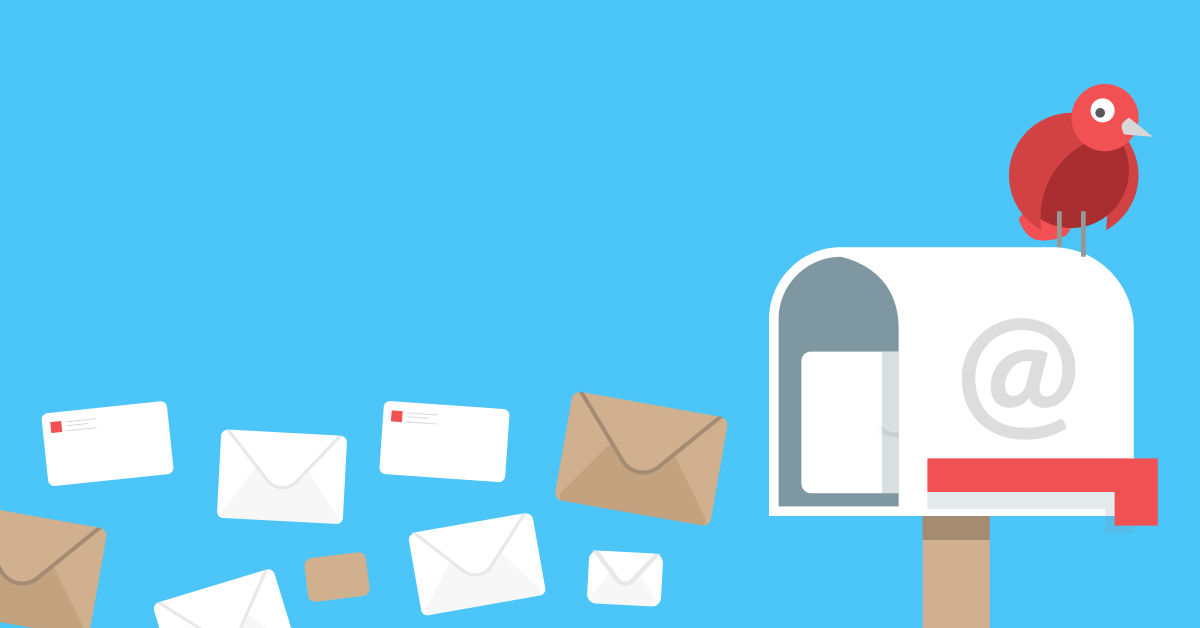 There are countless print and online publications that actively seek work from budding writers. Submitting to these places will not only give you the opportunity to build your portfolio, but they'll also provide you with valuable experience tailoring your writing to specific outlets and handling rejection — which is part and parcel of a writing career. (You'd be hard-pressed to find examples of successful writers who didn't receive their fair share of rejection letters.)
Fiction
If you're an aspiring fiction writer, follow the likes of Ursula K. Le Guin and Ernest Hemingway, and get your foot in the door by submitting to literary magazines and contests. Here are a few places where you can do just that:
And to ensure the t's and i's of your submissions are crossed and dotted, here is a submissions checklist to keep you straight!
Nonfiction
For nonfiction writers, there are ample opportunities to see your byline out in the world, too. Start by putting together a list of your favorite magazines, blogs, or other outlets. If there's a particular niche you're interested in writing about, look for relevant publications. Most of their websites will have a Submissions section with guidelines for submitting a piece.
Next, get your 'pitching calendar' organized by listing the outlets you want to write for, your ideas for posts you want to pitch to each, and any deadlines you should keep in mind. You might also want to make note of any feedback you receive from publications. For instance, an outlet might let you know that your submitted piece isn't right for them "at this time," or they might get back to you with clarifications about what they're looking for. Take their feedback to heart, and try again with a new piece!
Here are a few resources that connect writers with publications looking for submissions:
Step 4. Create a writer website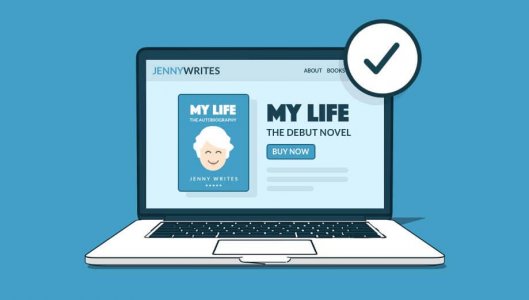 LinkedIn is a great place to list your writing experience and previous publications, and maintaining an active social media presence where you share your latest pieces is also a good way to expand your network. That being said, a writer website is like your calling card, and it will ensure that when editors, agents, or publishers look you up (and they will Google you), they can immediately find your portfolio — and see that you're dedicated to your writing career.
Choose a host that gives you flexibility
To create a website, you can either buy your own domain using a domain registrar like GoDaddy so that when you create your website, your URL is something like authorname.com — which tends to look more professional. Or you can sign up with a service like WordPress, Wix, or SquareSpace to create a free site, in which case your URL will be something like authorname.wordpress.com. (Most of these services will also hook you up with your own domain name for an added cost, too.)
You should also consider hiring a professional to design a bespoke website, which will give you an added boost of professionalism and allow you to really solidify your brand.
Perfect your 'About Me' page
If you're building on a career as a freelance writer or journalist, a website that divides your work into different niches is a good way to present your work in an organized fashion, such as  Jennifer Fernandez or Rebecca Hobson. A concise bio that packs a punch in terms of giving more insight into your professional background, like Alice Driver, is a smart move too.
For author websites, you'll want to give visitors a clear way to learn more about and buy your books. Get more tips on creating an effective and eye-catching author website!
Step 5. Join writing communities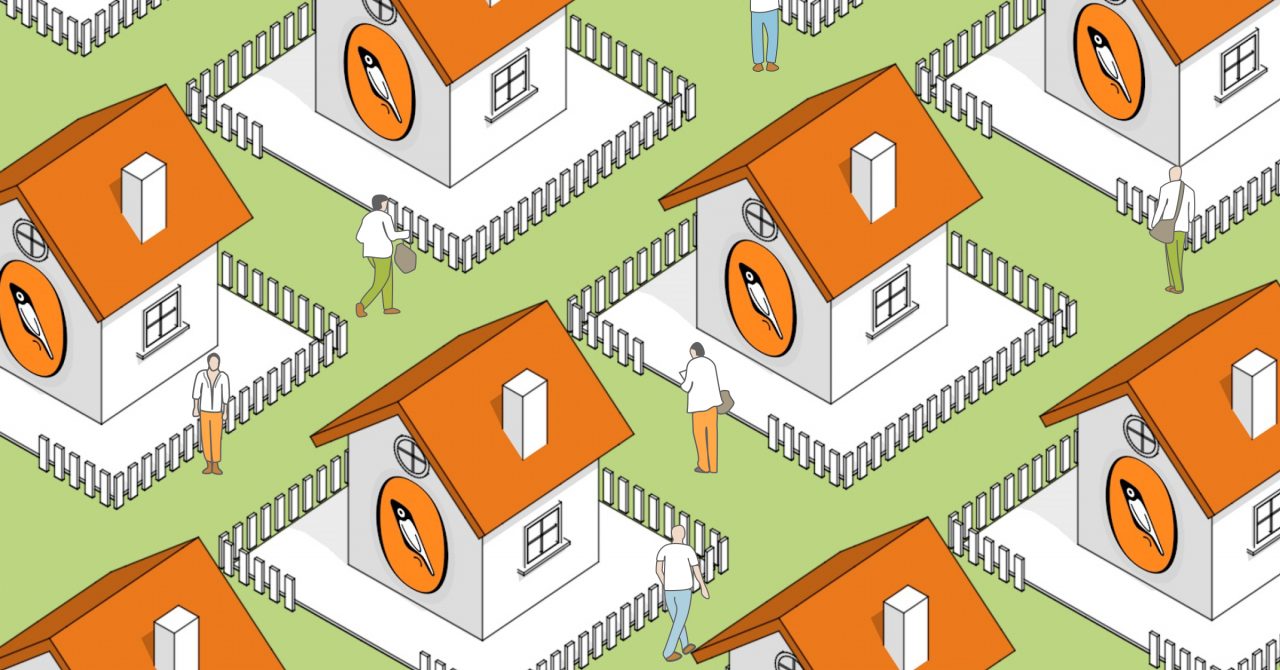 There are a number of valuable benefits to joining a writing community: many of them post writing opportunities for you to scope out, and they also provide you with the chance to connect with like-minded writers who can relate to the challenges of starting a writing career. Some of the people you meet can also provide you with advice if they've been in the biz for a while.
We have our own lists of favorite writing communities and critique circles that we suggest you check out. But Facebook and LinkedIn are also both home to countless writing communities of all sorts of niches. Even better: if you can, try to find a local group as they might hold meet-ups or networking events!
Step 6. Continue improving your craft
The first jog a new runner goes for will be a challenge that leaves them huffing and puffing —  and probably with shin splints. But if they keep at it, they'll continue to become a better runner and find themselves able to go for longer, less-breathless jaunts.
Each run will continue to improve their stamina; they won't simply reach a wall of peak fitness one day where becoming a better runner is impossible.
Writing is the same: you'll never be 'finished' improving your craft, and you should make a point of continuously refining your chops. To that end, a few resources you might want to check out are:
Read books on writing
Whether you're hoping to write books or columns, coming across a person who has checked off the literary accomplishments you're striving for is like encountering a treasure trove of firsthand knowledge. Well-written craft books are troves of knowledge you can refer back to as many times as you want.
Here are a couple our favorites:
Bird by Bird by Anne Lamott — for writers who feel overwhelmed by the creative process and could benefit from breaking it down into a more approachable concept.
Make Art Make Money by Elizabeth Hyde Stevens — while not technically about writing, this is a great addition to the library of any writer looking for guidance on turning their passion into a business.
Everybody Writes by Ann Handley — which covers all kinds of writing and explores the role that writing plays in the lives of everyone.
Check out lots of other motivational books on writing here!
Cultivate a writing routine
Aside from craft, you can continue to become a better writer by improving your 'satellite skills' — such as organization, time management, and productivity. Here are a few tips for establishing a writing routine:
Set non-negotiable writing time (as outlined by Kevin T. Johns in this webinar).
Create concrete writing goals, whether that's a certain number of words, pages, or completing a blog post in a set number of days.
Get a sense of your 'best' writing time. Do you tend to get the most done right after waking up in the morning? Or during the quieter hours of the evening?
Create a writing space and invest in writing tools. If you want to become a full-time writer, you need to equip yourself with the right environment and tools to do your job well.
Free course: Creating an unbreakable writing routine
Don't let your busy schedule stop you from becoming a writer. Learn how to build an unstoppable creative habit. Get started now.
Step 7. Get started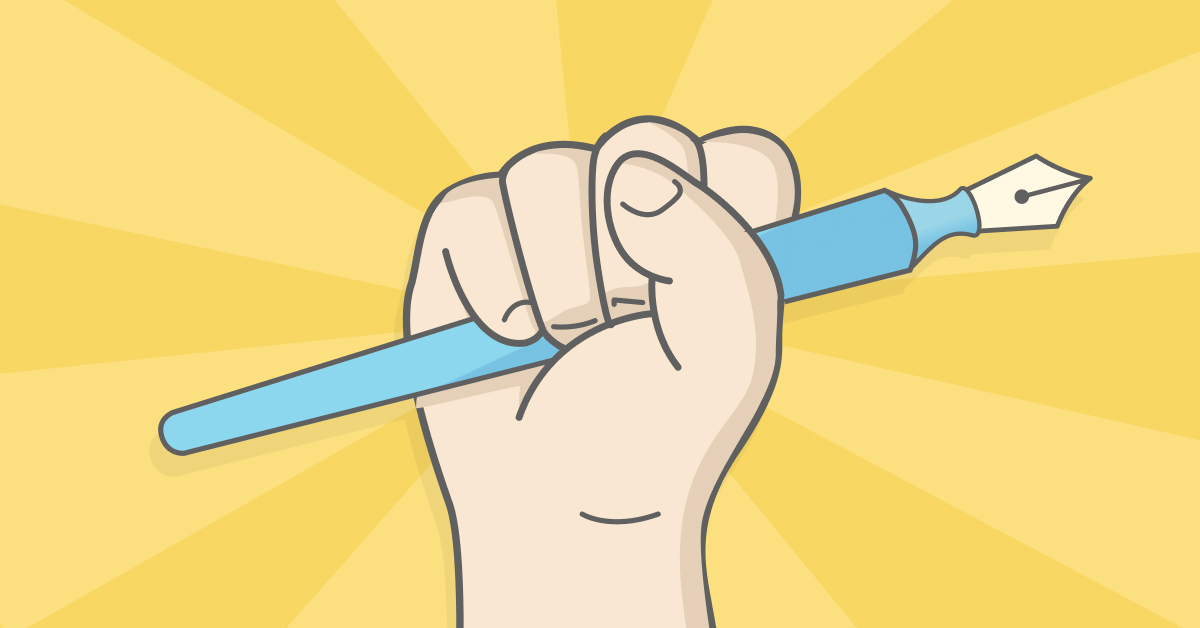 American novelist, playwright, essayist, and poet James Baldwin once said, "If you are going to be a writer there is nothing I can say to stop you; if you're not going to be a writer nothing I can say will help you." Denoted in this oft-quoted remark is that becoming a writer relies on the irrepressible need to write.
Prompted by Baldwin, we can't help but circle back to the 'just do it' mentality — with an addendum. Indeed, to be a writer, one needs to get writing. But to turn writing into a career, you need to 'get writing' in a purposeful, goal-oriented way. The above seven steps are therefore intended to help create momentum for your writing career. And Step 8 includes a final batch of resources that will help you put the pedal to the metal of your literary future.
Want to be a fiction writer and ready to get started right away?
Learn how to write a short story, or how to write a full-length novel.
Want to be a nonfiction writer and have a book idea you can't stop thinking about?
Learn how to write a nonfiction book.
Is motivation the biggest roadblock in your path to becoming a writer?
Learn how to overcome writer's block for once and for all.
Are you ready to write but searching for that golden idea?
Our plot generator is certain to get your creative wheels turning.
And finally, there's nothing quite as inspiring to budding writers than words of wisdom from those who have achieved writerly acclaim. So tuck into these 150 writing quotes, then pick up your pen and get going. We're looking forward to seeing your name in print 😊