How to End a Story: 7 Tips for Fiction Writers
To help you create a story ending that is unexpected and satisfying, we've turned to the professional editors on Reedsy and asked for their top tips on wrapping up your book. So if you want to leave readers on the right note, look no further.
How to end a story:
1. Find your ending in the beginning
While your story may contain several different threads and subplots, all books are going to have a central question that's raised by the opener. Who killed the boss? Will our star-crossed lovers end up together? Can a rag-tag group of heroes really save the world? Is there meaning to a middle-class existence? Can this family's relationship be saved?
Your central question is the driving force of what will happen in the plot, so make sure you settle it by the time the book ends. Even if your hero's story continues in a sequel, you'll want each book to have a central question and a resolution for them to feel complete.
2. Completion goes hand-in-hand with hope
Literary agent Estelle Laure explains that a great ending is one that gives the reader both a feeling of completion and hope.
"You have to assume the character has gone through hell, so let them see something beautiful about the world that allows them to take a breath and step into the next adventure. Even your ending should leave your reader dying for more. They should close the book with a sigh, and that's the best way I know how to get there. This is, after all, a cruel but wondrous life."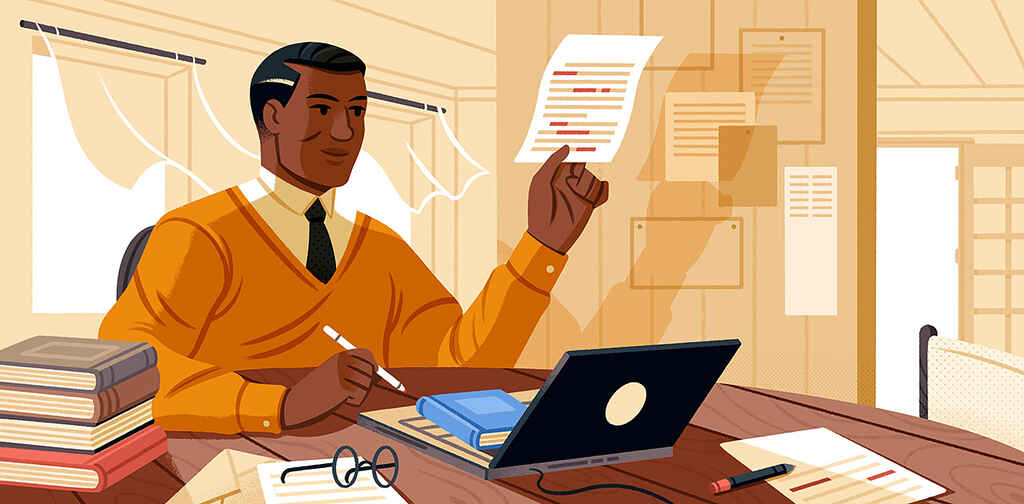 Polish your book with expert help
Sign up, meet 1500+ experienced editors, and find your perfect match.
3. Keep things fresh
This is good advice for every stage of writing, but perhaps nowhere is it more important than the ending. While there are certain genres where a type of ending is expected (romances should end with a happily ever after, mysteries with identifying the killer), you don't want people to be able to see everything coming from miles off. So even if the payoff from the big resolution is expected, as the writer, you'll want to think hard to find ways to keep things fresh and interesting. To achieve this, try to dig deeper than your first impulse because chances are, that's also going to be your audience's first impulse as well. You don't necessarily need to subvert that expectation, but it will give you some hints as to what most people think will happen.
4. Make sure it's really finished
To create a satisfying ending, close your book with purpose.
As Publishing Director of Endeavor Media, Jasmin Kirkbride's biggest tip is to make sure you follow the rule of Chekhov's Gun. 
"Every subplot and all the different strands of your main plot should reach satisfying, clear conclusions. If they are meant to be left ambiguously, ensure your reader knows this, and create something out of that uncertainty."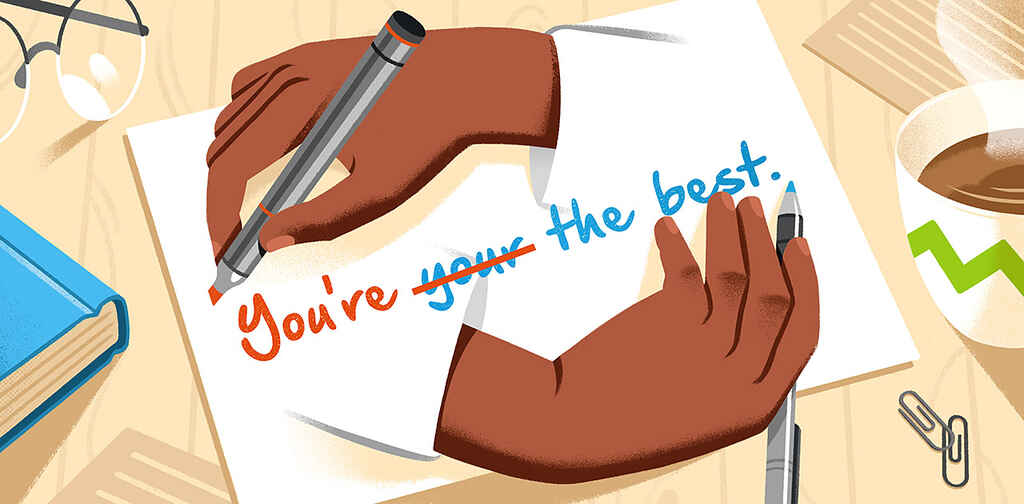 Get our Book Editing Checklist
Resolve every error, from plot holes to misplaced punctuation.
5. Last impressions matter
In some ways, the final line of a story is even more important than the first one. It's the last impression you'll make in your reader's mind, and the final takeaway of the whole book. Hone in on what kind of emotions you'd like your reader to feel as they close the book, and ask yourself what kind of image or concluding thought would best convey that. Not sure what that should be? Try looking at your book's theme! Often the final image is the summation of everything your theme has been building.
6. Come full circle
Editor Jenn Bailey says that a good ending brings the book's internal and external story arcs to a rational conclusion.
"You need to come full circle. You need to end where you began. You need to take the truth your main character believed in at the beginning of the story and expose it as the lie that it is by the end. In your ending, the main character doesn't have to get what they want, but they do have to get what they need."
For more about character arcs, check out this post!
7. Leave some things unsaid
There's a balance to endings — too little resolution and your book will feel rushed and unsatisfying, but too much and the denouement starts to drag. In general, though, you want to keep things brief, especially if you want room for an epilogue. It's okay to trust your readers to reach some conclusions on their own, rather than spending whole chapters making sure every question you raised is answered. But, if do you really want everything tied off, consider moving the resolution of some of your subplots to just before the climax. This avoids jamming everything into the last five pages, allowing your subplots space to breathe.
Free Download: Three-Act Structure Template
Effortlessly plot your story with our customizable template. Enter your email and we'll send it to you right away.
As we have seen, there are many methods for ending stories! However you decide to finish your novel, there is one thing that you should always keep in mind: take account of the story that came before and give it the ending that it needs, not the one you think readers want, and it will be satisfactory for all.