Last updated on May 30, 2022
4 Book Blurb Examples to Inspire You
When you're refining your book's blurb, there is a lot you can learn from guides and expert advice. But, in our opinion, there are few better ways to figure out how to do something than by seeing how the professionals do it. Let's look at a few bestselling blurbs and see what we can learn from their successes.
1. Outlander by Diana Gabaldon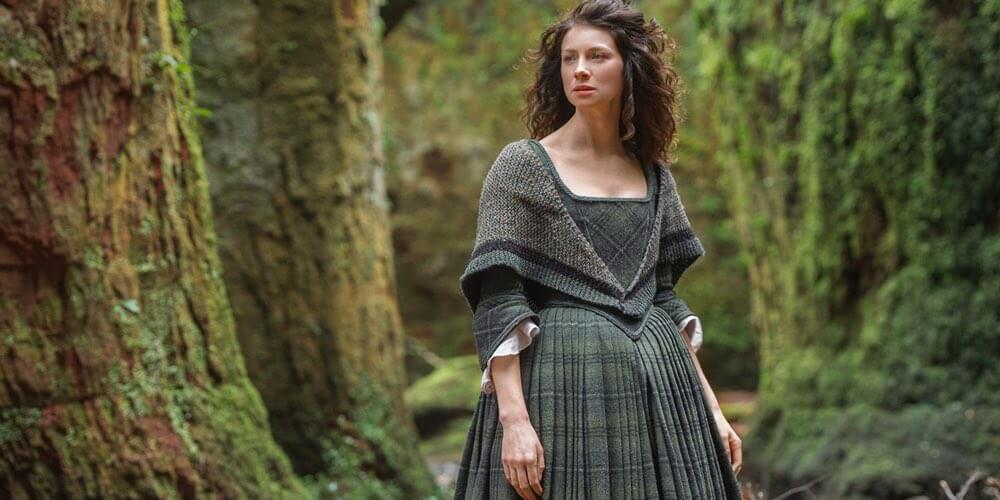 Scottish Highlands, 1945. Claire Randall, a former British combat nurse, is just back from the war and reunited with her husband on a second honeymoon when she walks through a standing stone in one of the ancient circles that dot the British Isles. Suddenly she is a Sassenach—an "outlander"—in a Scotland torn by war and raiding clans in the year of Our Lord . . . 1743.

Claire is catapulted into the intrigues of a world that threatens her life, and may shatter her heart. Marooned amid danger, passion, and violence, Claire learns her only chance of safety lies in Jamie Fraser, a gallant young Scots warrior. What begins in compulsion becomes urgent need, and Claire finds herself torn between two very different men, in two irreconcilable lives.
What do we learn?
Main character: Claire Randall, a former Combat nurse, recently reunited with husband
Primary conflict: Trapped in the past, she must rely on a man who could tempt her away from her marriage oaths.
Stakes: Survival and fidelity
Genre keywords: Passion, compulsion, torn between, shatter her heart
This blurb does a great job riding the line between historical fiction, fantasy, and romance. It sets up just enough backstory to help us understand the main conceit: a woman from the 40s sent back to the 18th Century and being torn between two different men in two different times.
2. Message in a Bottle by Nicholas Sparks
Divorced and disillusioned about relationships, Theresa Osborne is jogging when she finds a bottle on the beach. Inside is a letter of love and longing to "Catherine," signed simply "Garrett." Challenged by the mystery and pulled by emotions she doesn't fully understand, Theresa begins a search for this man that will change her life. What happens to her is unexpected, perhaps miraculous — an encounter that embraces all our hopes for finding someone special, for having a love that is timeless and everlasting....

Nicholas Sparks exquisitely chronicles the human heart. In his first bestselling novel, The Notebook, he created a testament to romantic love that touched readers around the world. Now in this New York Times bestseller, he renews our faith in destiny, in the ability of lovers to find each other no matter where, no matter when…
What do we learn?
Main character: Theresa, divorced, disillusioned
Primary conflict: Will she, or will she not find the man who wrote the letter?
Stakes: Will Theresa find romance and find her faith renewed?
Genre keywords: Mystery, emotions love, timeless, romantic love
The first two sentences of the blurb do a great job of painting a scene that readers can easily picture: A woman running on the beach, finding the bottle, pulling out a letter and having an emotional reaction. It also happens to be describing the inciting incident of the story, which really helps give the blurb some narrative momentum.
3. The Girl on the Train by Paula Hawkins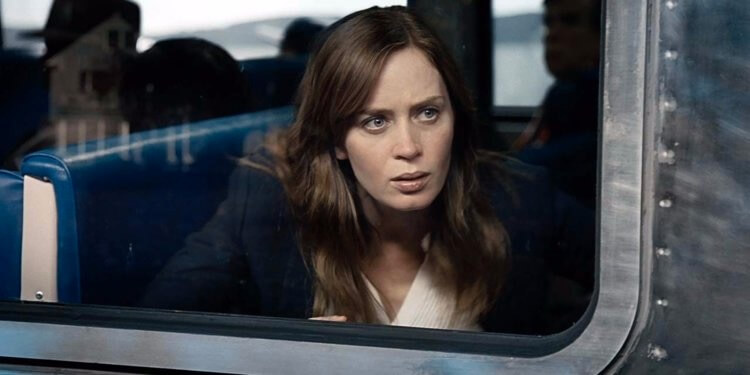 EVERY DAY THE SAME

Rachel takes the same commuter train every morning and night. Every day she rattles down the track, flashes past a stretch of cozy suburban homes, and stops at the signal that allows her to daily watch the same couple breakfasting on their deck. She's even started to feel like she knows them. Jess and Jason, she calls them. Their life—as she sees it—is perfect. Not unlike the life she recently lost.

UNTIL TODAY

And then she sees something shocking. It's only a minute until the train moves on, but it's enough. Now everything's changed. Unable to keep it to herself, Rachel goes to the police. But is she really as unreliable as they say? Soon she is deeply entangled not only in the investigation but in the lives of everyone involved. Has she done more harm than good?
What do we learn?
Main character: Rachel, lonely, recently lost something in her life
Primary conflict: Will she be able to untangle the mystery she's become a part of?
Stakes: Has she Rachel done something terrible? Will her life ever return to the way it was before?
Genre keywords: shocking, police, investigation, deeply entangled.
It's great how visual this synopsis is — the first paragraph almost works like a quick film montage: a bored woman on a train, the sound of the train, the houses flashing by. It takes us straight into the world of the book before it throws us into the protagonist's head. "She's even started to feel like she knows them": by giving the reader her point-of-view, an attachment starts to form, and we're more likely to care about her fate.
Also, note that this blurb does not mention Rachel's alcoholism — though it does heavily imply that she's now separated and that she's in a dark place. What the synopsis does do is explicitly define only the elements needed to understand the hook: that she thinks she has seen something bad happen, that she may have done something wrong and that she's an unreliable narrator.
4. Killing Floor by Lee Child
Ex-military policeman Jack Reacher is a drifter. He's just passing through Margrave, Georgia, and in less than an hour, he's arrested for murder. Not much of a welcome. All Reacher knows is that he didn't kill anybody. At least not here. Not lately. But he doesn't stand a chance of convincing anyone. Not in Margrave, Georgia. Not a chance in hell.
What do we learn?
Main character: Jack Reacher, former Military Police, drifter
Primary conflict: Charged with a crime he didn't commit. Will he prove his innocence in this small, isolated town?
Stakes: In Georgia? Lethal injection
Genre keywords: Murder, kill, arrested, not a chance in hell.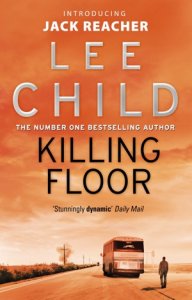 This book description is a lot shorter than the previous blurb examples. It's a perfect introduction to the books' hard-boiled, no-nonsense narration style. The short sentences and sardonic interjections ("Not much of a welcome" and "not a chance in hell") might read like clichés, but they capture a traditional hero in the Bogart mold.
Also, the blurb gives us a sense of the setting. There's no reason the reader should be aware of Margrave, but its repetition and context let us know that this is not a friendly town. Without having to spell it out, we can tell that Jack Reacher is about to encounter some small-minded locals.
Of course, there are plenty of books to draw inspiration from. Just reach up onto your bookshelf and pull down your favorite book — see how they go about establishing characters, stakes, and conflict.
As you've hopefully seen, your blurb is one of your book's biggest sales influencers, and it demands as much, if not more, attention than any other part of your marketing plan. The time and effort you put into refining and testing your blurb is money in the bank.
---
For help creating your book's blurb, check out Reedsy's book marketers for a professional hand.