Last updated on Mar 29, 2023
8 Book Blurb Examples That Can Help Sell Your Book
When you're refining your book's blurb, there's a lot you can learn from theory and how-to guides. But perhaps you learn best by example. There are few better ways to figure out how to do something than by seeing how the professionals do it, so let's take a look at a few great blurbs from bestselling books that appeal to their target audiences, and see what we can learn from their successes.
1. Outlander by Diana Gabaldon (Fantasy)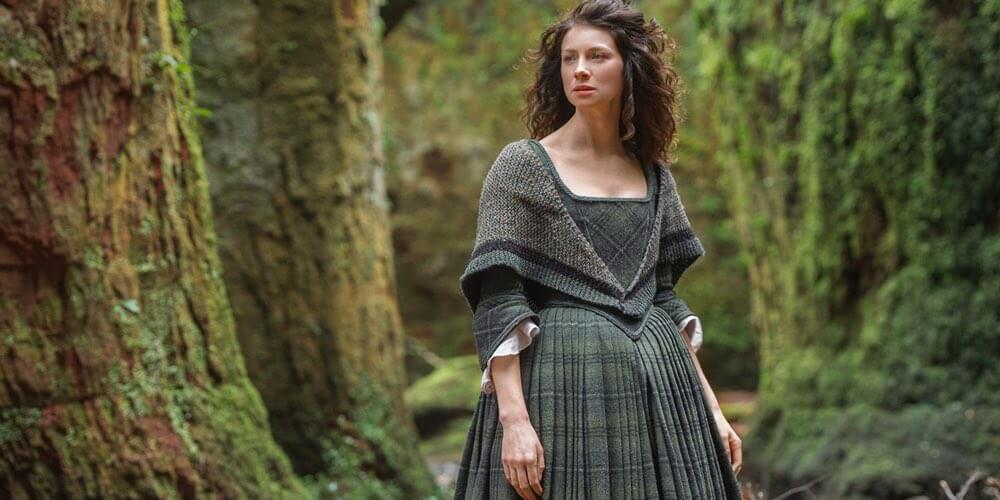 This Amazon blurb for the massively popular historical fantasy novel (now adapted into a hit TV series) starts by establishing the place and many times of the story.
Scottish Highlands, 1945. Claire Randall, a former British combat nurse, is just back from the war and reunited with her husband on a second honeymoon when she walks through a standing stone in one of the ancient circles that dot the British Isles. Suddenly she is a Sassenach — an "outlander"— in a Scotland torn by war and raiding clans in the year of Our Lord...1743.
Claire is catapulted into the intrigues of a world that threatens her life, and may shatter her heart. Marooned amid danger, passion, and violence, Claire learns her only chance of safety lies in Jamie Fraser, a gallant young Scots warrior. What begins in compulsion becomes urgent need, and Claire finds herself torn between two very different men, in two irreconcilable lives.
What do we learn?
Main character(s): 
Claire Randall: former Combat nurse, recently reunited with her husband. 
Jamie Fraser, a gallant young Scots warrior. 
Primary conceit: Trapped in the past, Claire must rely on a man who could tempt her away from her wedding vows.
Stakes: Survival and fidelity
Genre keywords: Passion, compulsion, torn between, shatter her heart, danger
This blurb does a great job riding the line between historical fiction, fantasy, and romance. It sets up just enough backstory to help us understand the main conceit — a woman from the 40s sent back to the 18th Century, being torn between two different men in two different times — without giving away too much of the plot.
2. Message in a Bottle by Nicholas Sparks (General Fiction)
The Amazon blurb for this entry in Nicholas Sparks's wide-ranging oeuvre of tear-jerking love stories starts at the inciting incident.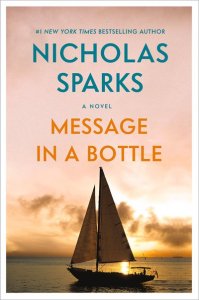 Divorced and disillusioned about relationships, Theresa Osborne is jogging when she finds a bottle on the beach. Inside is a letter of love and longing to "Catherine," signed simply "Garrett." Challenged by the mystery and pulled by emotions she doesn't fully understand, Theresa begins a search for this man that will change her life. What happens to her is unexpected, perhaps miraculous — an encounter that embraces all our hopes for finding someone special, for having a love that is timeless and everlasting...
Nicholas Sparks exquisitely chronicles the human heart. In his first bestselling novel, The Notebook, he created a testament to romantic love that touched readers around the world. Now in this New York Times bestseller, he renews our faith in destiny, in the ability of lovers to find each other no matter where, no matter when…
What do we learn?
Main character(s): 
Theresa: divorced, disillusioned
Garret: full of longing, letter-writer extraordinaire
Primary conceit: Two soulmates fight the elements of space and time to find each other
Stakes: Will Theresa find romance and have her faith renewed, or will she remain alone?
Genre keywords: Mystery, emotions, love, timeless, romantic love, longing, relationships
The first two sentences of the blurb do a great job of painting a scene that readers can easily picture: A woman running on the beach, finding the bottle, pulling out a letter and having a remarkably strong emotional reaction. It also happens to be describing the inciting incident of the story, which really helps give the blurb some narrative momentum. The blurb's author also cleverly includes the terms "bestselling" and "New York Times bestseller," signaling Sparks' authorly credentials.
3. The Girl on the Train by Paula Hawkins (Mystery)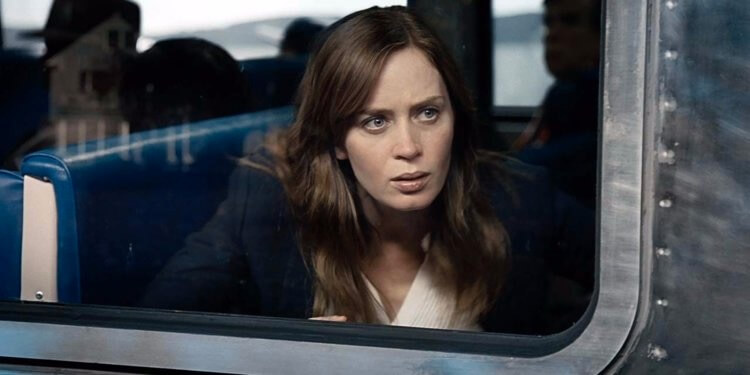 One of the many hit mystery novels of the mid-2010s to feature a 'girl' or 'woman' in the title, this blockbuster hit has a blurb that mirrors the first two stages of the hero's journey — the ordinary world, and the call to adventure.
EVERY DAY THE SAME
Rachel takes the same commuter train every morning and night. Every day she rattles down the track, flashes past a stretch of cozy suburban homes, and stops at the signal that allows her to daily watch the same couple breakfasting on their deck. She's even started to feel like she knows them. Jess and Jason, she calls them. Their life—as she sees it—is perfect. Not unlike the life she recently lost.
UNTIL TODAY
And then she sees something shocking. It's only a minute until the train moves on, but it's enough. Now everything's changed. Unable to keep it to herself, Rachel goes to the police. But is she really as unreliable as they say? Soon she is deeply entangled not only in the investigation but in the lives of everyone involved. Has she done more harm than good? 
What do we learn?
Main character: Rachel, lonely, stagnant, recently lost something in her life
Primary conceit: Rachel's battle against her internal demons, the crime she suspects to have been committed, and the external forces who want to stop her investigation
Stakes: Seeking justice and the truth before it's too late.
Genre keywords: Shocking, police, investigation, deeply entangled
It's great how visual this synopsis is — the first paragraph almost works like a quick film montage: the bored woman, the sound of the train, the houses flying by. It takes us straight into the world of the book before it throws us into the protagonist's head: "She's even started to feel like she knows them." By giving the reader her point-of-view, an attachment starts to form, and we're more likely to care about her fate enough to pick the book up.
Also, note that this blurb does not mention (spoiler alert!) Rachel's alcoholism, or the messy demise of her marriage — though it does heavily imply that she's now separated and that she's in a dark place. The blurb doesn't give away enough to deflate narrative tension, but instead merely hints at what's to come, giving away only the elements needed to understand the hook: that she thinks she has seen something bad happen, that she may have done something wrong, and that she's an unreliable narrator.
4. Killing Floor by Lee Child (Thriller)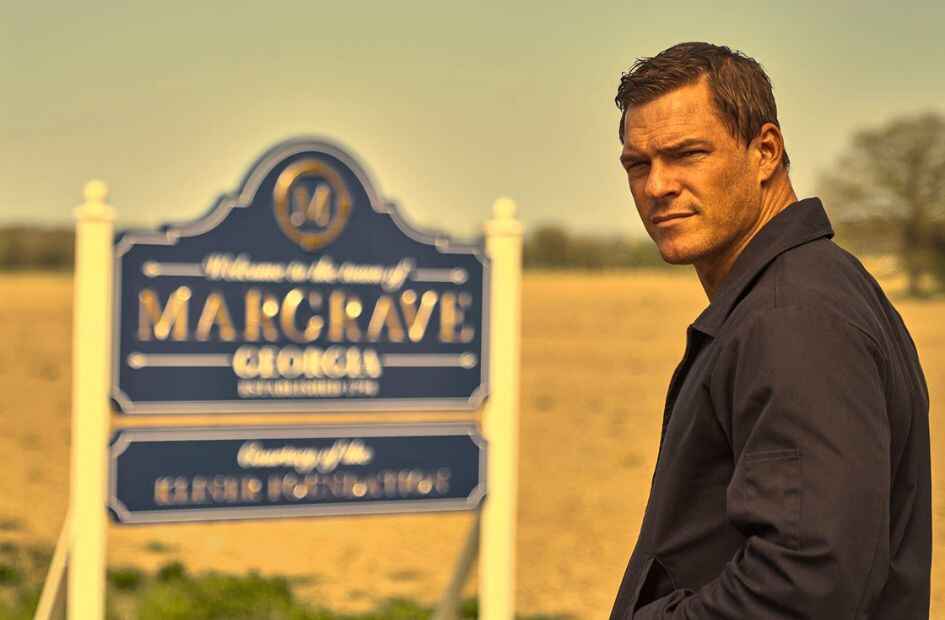 Just like its lead character, the blurb for Lee Child's first Jack Reacher novel isn't one for verbosity (or overstaying its welcome).
Ex-military policeman Jack Reacher is a drifter. He's just passing through Margrave, Georgia, and in less than an hour, he's arrested for murder. Not much of a welcome. All Reacher knows is that he didn't kill anybody. At least not here. Not lately. But he doesn't stand a chance of convincing anyone. Not in Margrave, Georgia. Not a chance in hell. 
What do we learn?
Main character: Jack Reacher, former Military Police, drifter
Primary conceit: Charged with a crime he didn't commit, will he prove his innocence in this small, isolated town?
Stakes: In Margave, Georgia? Lethal injection
Genre keywords: Murder, kill, arrested, ex-military, policeman, drifter.
This book description is a lot shorter than the previous blurb examples, but it does a lot in a few sentences. It's a perfect introduction to the books' hard-boiled, no-nonsense narration style. The short sentences and sardonic interjections ("Not much of a welcome" and "not a chance in hell") might read like clichés, but they capture a traditional hero in the Bogart mold, with some tongue in cheek suggesting he's not your typical, squeaky clean protagonist.
The blurb also gives us a sense of the setting. There's no reason the reader should be aware of Margrave, but, without having to spell it out, we can tell that Jack Reacher is about to encounter some small-minded locals.
5. On Earth We're Briefly Gorgeous by Ocean Vuong (Literary Fiction)
As you might expect for the debut novel of an acclaimed poet, the blurb for Ocean Vuong's Carnegie Medal-winning book revels in its use of language.
On Earth We're Briefly Gorgeous is a letter from a son to a mother who cannot read. Written when the speaker, Little Dog, is in his late twenties, the letter unearths a family's history that began before he was born — a his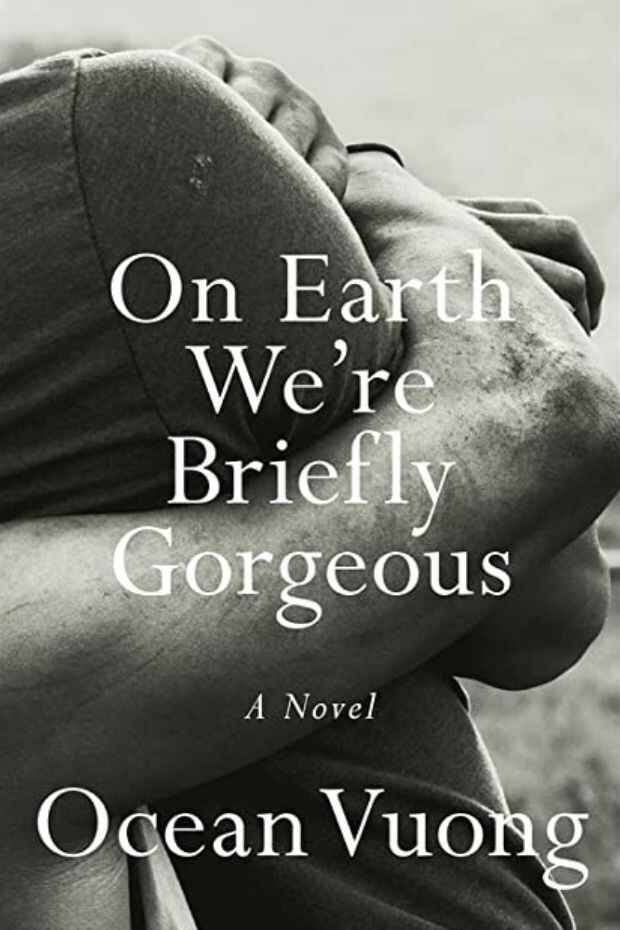 tory whose epicenter is rooted in Vietnam — and serves as a doorway into parts of his life his mother has never known, all of it leading to an unforgettable revelation.
At once a witness to the fraught yet undeniable love between a single mother and her son, it is also a brutally honest exploration of race, class, and masculinity. Asking questions central to our American moment, immersed as we are in addiction, violence, and trauma, but undergirded by compassion and tenderness, On Earth We're Briefly Gorgeous is as much about the power of telling one's own story as it is about the obliterating silence of not being heard.
What do we learn?
Main character: Little Dog, a man in his mid-20s and the son of a single mother who can't read
Primary conceit: A son who has uncovered something about his past that he must share with his mother
Stakes: What is the secret Little Dog is building up to revealing?
Genre keywords: Unforgettable, brutally honest, exploration, race, class, masculinity, American, addiction, violence, trauma, telling one's own story, being heard
Unlike the previous examples, this description completely forgoes setting the scene in order to focus on the lyrical quality of this poet's fiction debut. It provides a broader overview of the story and gives the reader an idea of some of the themes and topics the book explores. This fits the literary nature of the novel, which is more focused on introspection and the emotions being evoked, rather than plot. 
It might feel like it's giving away a lot of the key points but here, the journey is far more important than the destination. To make up for the lack of plot and still attract readers, the description on Amazon relies heavily on testimonials and reviews from major authors.
By naming the themes and topics On Earth We're Briefly Gorgeous explores, it also draws comparisons to similar literary works that readers have loved, like A Little Life by Hanya Yanagihara and The Great Believers by Rebbeca Makkai.
6. Sea of Tranquility by Emily St. John Mandel (Science Fiction)
Unsurprising for a book that blends multiple story strands, protagonists, timelines, locations and genres, the blurb for Emily St. John Mandel uses the space afforded by Amazon product pages to introduce a lot of important details.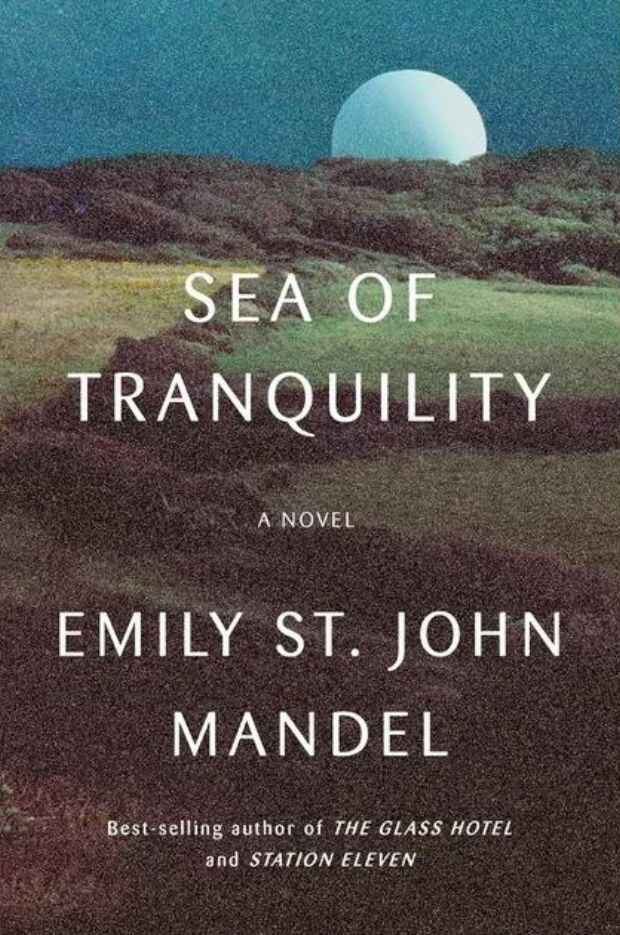 Edwin St. Andrew is eighteen years old when he crosses the Atlantic by steamship, exiled from polite society following an ill-conceived diatribe at a dinner party. He enters the forest, spellbound by the beauty of the Canadian wilderness, and suddenly hears the notes of a violin echoing in an airship terminal—an experience that shocks him to his core. 
Two centuries later a famous writer named Olive Llewellyn is on a book tour. She's traveling all over Earth, but her home is the second moon colony, a place of white stone, spired towers, and artificial beauty. Within the text of Olive's best-selling pandemic novel lies a strange passage: a man plays his violin for change in the echoing corridor of an airship terminal as the trees of a forest rise around him. 
When Gaspery-Jacques Roberts, a detective in the black-skied Night City, is hired to investigate an anomaly in the North American wilderness, he uncovers a series of lives upended: The exiled son of an earl driven to madness, a writer trapped far from home as a pandemic ravages Earth, and a childhood friend from the Night City who, like Gaspery himself, has glimpsed the chance to do something extraordinary that will disrupt the timeline of the universe.
A virtuoso performance that is as human and tender as it is intellectually playful, Sea of Tranquility is a novel of time travel and metaphysics that precisely captures the reality of our current moment. 
What do we learn?
Main character(s): 
Edwin St. Andrew: a British exile in Canada in 1912
Olive Llewellyn: a famous writer from 2203
Gaspery-Jacques Roberts: a detective from 2401
Primary conceit: A detective has to figure out what the connection is between two people in different timelines 
Stakes: The destruction of the universe's timeline
Genre keywords: Moon colony, artificial, airship, universe, time travel, metaphysics
This blurb jumps right into introducing the main cast — which is great for any character-focused story. The readers can get a sense of the roles they will play and each character gets their own section that quickly describes their story without providing too much information. We are also clued into the fact that they all live in different times and places, yet these three timelines and narratives will eventually converge to solve the book's central mystery.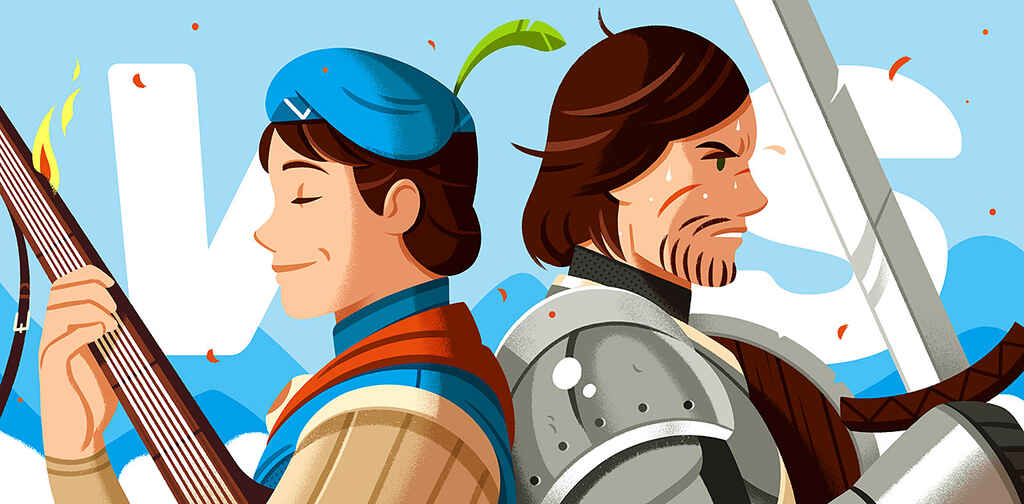 How to Develop Characters
In 10 days, learn to develop complex characters readers will love.
It also does a great job of placing the novel on the literary end of the science fiction spectrum by blending elements like the moon colony with the emphasis on theme and character. The mention of unraveling a mystery and the pre-World War One setting of one of the timelines also means this novel crosses into historical fiction and detective fiction. Highlighting the blending of genres as a unique selling point will attract readers who are interested in one or a variety of these different elements.
7. The Glass Castle by Jeanette Walls (Memoir)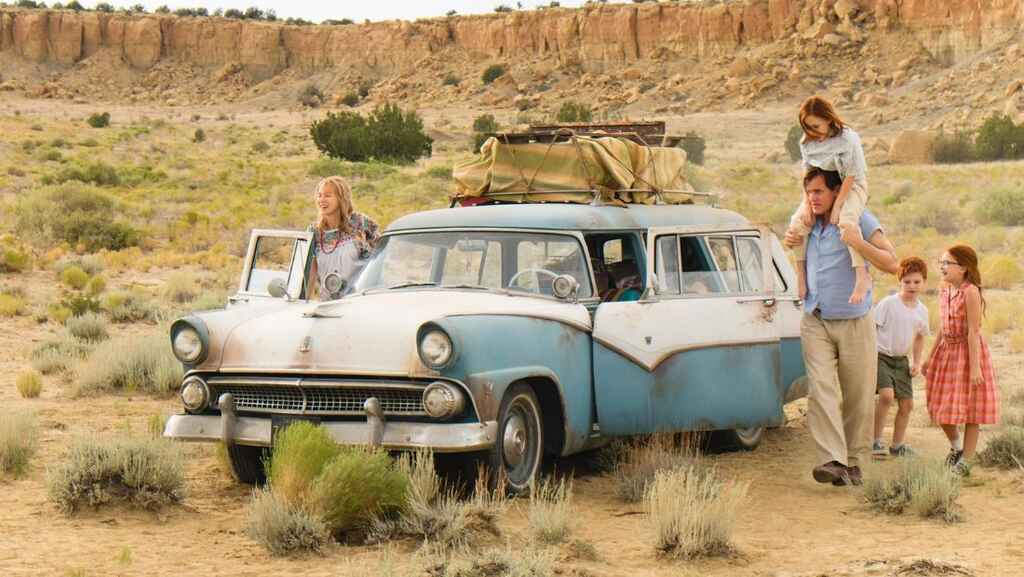 Where many blurbs put a tighter emphasis on story, the Amazon blurb for Jeanette Walls's hard-hitting memoir focuses on its key characters.
The Glass Castle is a remarkable memoir of resilience and redemption, and a revelatory look into a family at once deeply dysfunctional and uniquely vibrant. When sober, Jeannette's brilliant and charismatic father captured his children's imagination, teaching them physics, geology, and how to embrace life fearlessly. But when he drank, he was dishonest and destructive. Her mother was a free spirit who abhorred the idea of domesticity and didn't want the responsibility of raising a family.
The Walls children learned to take care of themselves. They fed, clothed, and protected one another, and eventually found their way to New York. Their parents followed them, choosing to be homeless even as their children prospered.
The Glass Castle is truly astonishing — a memoir permeated by the intense love of a peculiar but loyal family. 
What do we learn?
Main character(s): 
Jeannette Walls, a child in a dysfunctional family
Her alcoholic father
Her free-spirited mother 
Primary conceit: How did Jeannette and her siblings manage to survive and thrive under these circumstances?
Stakes: Will their mother become the mother her children need and will their father get sober? And how will the siblings get through their early years alright?
Genre keywords: Revelatory, family, deeply dysfunctional and uniquely vibrant, memoir, resilience, redemption
Although Jeannette Walls is technically the main character in this memoir, this blurb focuses on describing her parents. We learn about their idiosyncrasies, their contradictions, and the deep love Jeannette holds for them despite the dysfunction of her childhood. While never outright saying it, this lets us know the reason Jeanette has decided to write a memoir: her relationship to her parents and the complicated feelings she has around how she was raised.  
The blurb also provides us an idea of what kind of memoir this is: a coming-of-age story like The Liars' Club by Mary Karr or Fun Home by Alison Bechdel with a hint of misery memoir in the vein of Frank McCourt's Angela's Ashes. While there are elements of the misery memoir here, the final sentence of the blurb is extremely careful in highlighting that this is overall an uplifting story.
8. Macario's Scepter by M.J. McGriff (YA Fantasy)
The blurb for this self-published YA fantasy novel came from Reedsy Discovery, where it invites readers into its swashbuckling world of classic adventure.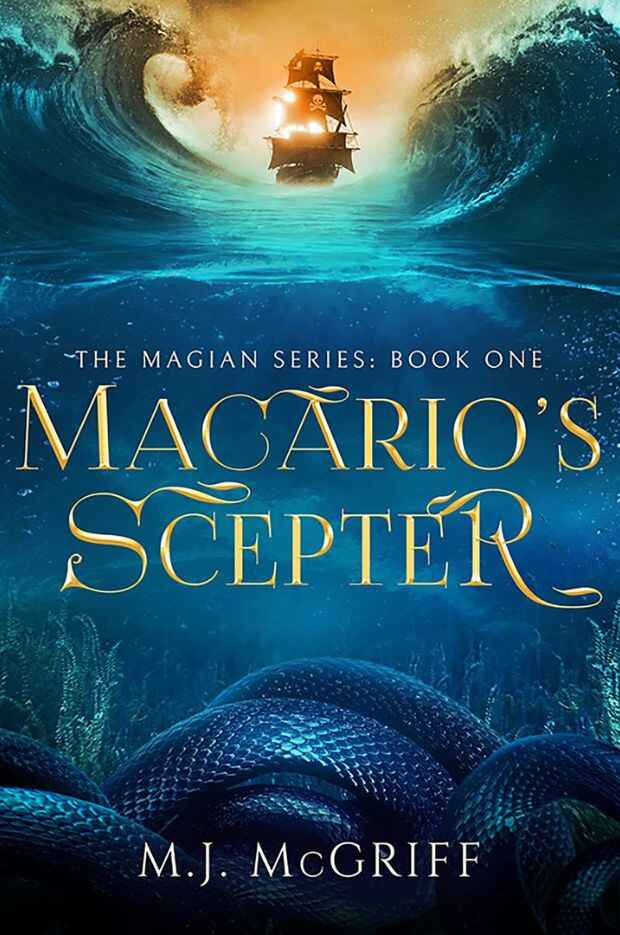 An unlikely Chosen One, her pirate captain ex-lover, and a treasure-hunting nun. A magical scepter with the power to destroy — or save — the world.
Samara is shipwrecked at sea. She can't seem to get anything right, especially her love life. Her former pirate captain, the famous Baz Blackwater, broke her heart and stranded her on an island of religious hypocrites. Samara wants nothing more than to escape to the freedom of the sea, so when her ex-lover shows up offering a chance at a magical treasure — and secret revenge — she jumps at the chance.
Seraphina prays every day for her wayward twin sister to stop chasing the pirate life. But Samara has nothing but contempt for her sister's beliefs and religious rituals. Yet when Seraphina uncovers an ancient prophecy revealing the horrifying curse of the treasure Samara and Baz seek, she must leave her convent — risking the wrath of her Order — and search for the truth about Macario's scepter.
In a world of friendship and betrayal, monsters and magic, seedy pubs and adventure on the high seas, will Samara's magical powers, Baz's cunning plans, and Seraphina's unshakable faith be enough to slay a cursed sea serpent destroying everything they love? 
What do we learn?
Main character(s): 
Samara: a pirate
Baz Blackwater: a pirate captain and Samara's ex-lover 
Seraphina: Samara's twin sister and a nun
Primary conceit: The search for a magic scepter which brings old friends and enemies back together
Stakes: Without the scepter, a cursed serpent will rise and destroy the world
Genre keywords: Magical, treasure, ancient prophecy, monsters, cursed sea serpent
The first two lines of this blurb perfectly summarize the premise of Macario's Scepter. It provides an intriguing overview of its characters and plot, then jumps straight into the details. The summary gives us a sense of who they are and their complicated relationships with each other while hinting at the quest that drives the book's storyline. And we're still left with plenty of intriguing questions that hook the reader and entice them to pick up the book. 
Of course, there are plenty of other books to draw inspiration from. Just reach up onto your shelf and pull down your favorite title — see how they go about establishing characters, stakes, and conflict.
As you've hopefully seen, your blurb is one of the biggest influences on how your book sells, and it demands as much, if not more, attention than any other part of your marketing plan. The time and effort you put into refining and testing your blurb is money in the bank.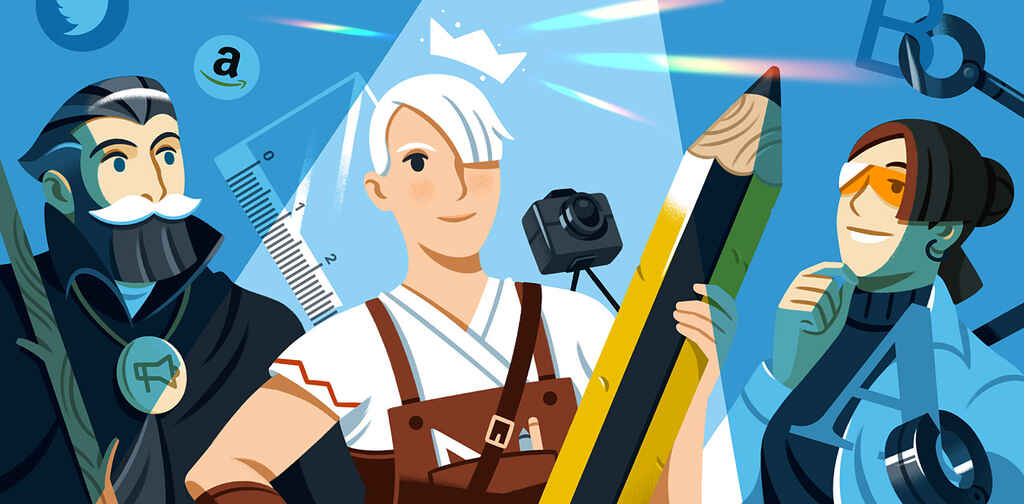 Polish your book with expert help
Sign up to browse 2000+ experienced editors, designers, and marketers.
For help creating your book's blurb, check out Reedsy's book marketers for a professional hand.